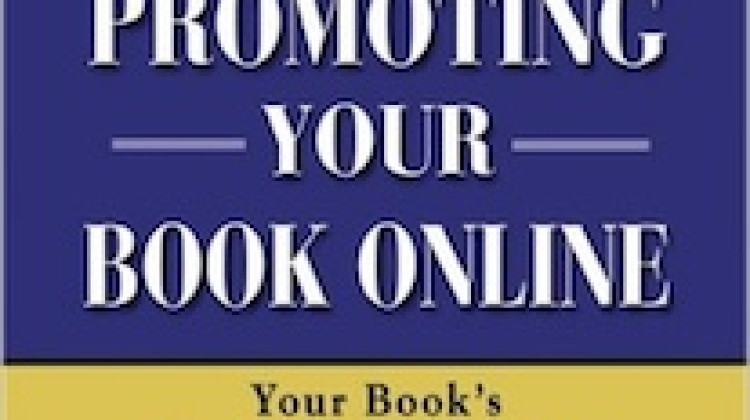 Each morning, after I pour a cup of coffee, I check the headlines. One caught my eye this week. Remember the Olympic bomber? He went to court to try to get the royalties for a book he self-published. It's his autobiography. In my opinion, 100% of that money should go to the victims' families. This week, U.S. District Judge Lynwood Smith agreed, saying he forfeited that right in his plea deal. Which self-publishing firm stooped to publishing a book by this murderer? Keep reading to find out.

After that article got me riled up, I started thinking about all the really controversial books I've read about over the years – books that not only can result in harm to children, but that make a profit for the author and publisher at the same time. I call that blood money. Now, don't get me wrong. I'm not an advocate for censorship but, come on, we all know there are some books on the market that should never have been written, much less published. Examples?

The Pedophile's Guide to Love and Pleasure: a Child-lover's Code of Conduct.
Amazon originally defended their decision to sell this book but later removed it under public pressure (i.e. threats of a boycott). They should have never allowed it on the market in the first place. It was an ebook published for Kindles. Amazon also initially refused to remove Understanding Loved Boys and Boylovers but that book is now no longer on their site as well.

Don't think it's just bad books that Amazon agrees to sell. They also allowed a firm to sell a videogame called RapeLay through their site, which allows the protagonist to virtually rape victims. Amazon later removed it. They have also received bad press for selling books on dog fighting.

Again, I'm not for censorship but when someone sells books that teach people how to hurt innocent children and animals, something is very wrong with our society. How far will Amazon go to make money? How far with other firms go?

Some books are written to hurt others. At BookLocker.com, we have rejected manuscripts that were clearly written to harm someone else. From the celebrity tell-all book that was complete trash (and a lawsuit waiting to happen), to the manuscripts written by disgruntled lovers/spouses about their exes, to convicted felons writing scathing memoirs about their past victims, or claiming wild conspiracy theories while openly threatening law enforcement officials and their families, there is no shortage of garbage on the market and seemingly no end to the number of publishers willing to put that rubbish up for sale just to make a buck.

Author House has been sued more than once by people who claimed to have been harmed by books they published. They lost the first suit, and were ordered to pay more than half a million dollars in damages. They were dismissed from the other lawsuit.

But, back to the book that got me going this morning. The killer pleaded guilty, and was given a life sentence. He then self-published his autobiography. I would never have published that book. Why would I, or anyone, help him make money from his book while his victims' families are forever without their loved ones – people he murdered?! I do not want to profit from a killer's crimes. I wouldn't be able to look at myself in the mirror if I did.

Who did publish his book? Lulu. They have since stopped selling the book but, in my opinion, they should have never published it to begin with. What were they thinking?!

You may agree with me, or you may not. I don't believe in paying my bills with blood money, or with money obtained by teaching people how to harm children or innocent animals, nor with books written specifically to harm someone else. But, hey, that's just me. Seems to me some of the "other guys" have no problem with it. Otherwise, why did they agree to publish and/or sell those books in the first place?

Angela Hoy is the co-owner of WritersWeekly.com and BookLocker.com. WritersWeekly.com is the free marketing ezine for writers, which features new paying markets and freelance job listings every Wednesday. According to attorney Mark Levine, author of The Fine Print, WritersWeekly.com and BookLocker.com is: "As close to perfection as you're going to find in the world of ebook and POD publishing. The ebook royalties are the highest I've ever seen, and the print royalties are better than average. BookLocker understands what new authors experience, and have put together a package that is the best in the business. You can't go wrong here. Plus, they're selective and won't publish any manuscript just because it's accompanied by a check. Also, the web site is well trafficked. If you can find a POD or epublisher with as much integrity and dedication to selling authors' books, but with lower POD publishing fees, please let me know."

Read a price comparison of the most popular POD publishers HERE.

Our POD Secrets Revealed Series is HERE.
90 DAYS OF PROMOTING YOUR BOOK ONLINE
Your Book's Daily Marketing Plan

PLUS "After 90 Days!"
Day-by-Day Promotional Tasks for Ongoing Sales

http://writersweekly.com/books/5948.html

Yes, online book promoting can be EASY and FUN! Let us show you how, from Day 1 through Day 90…and beyond!