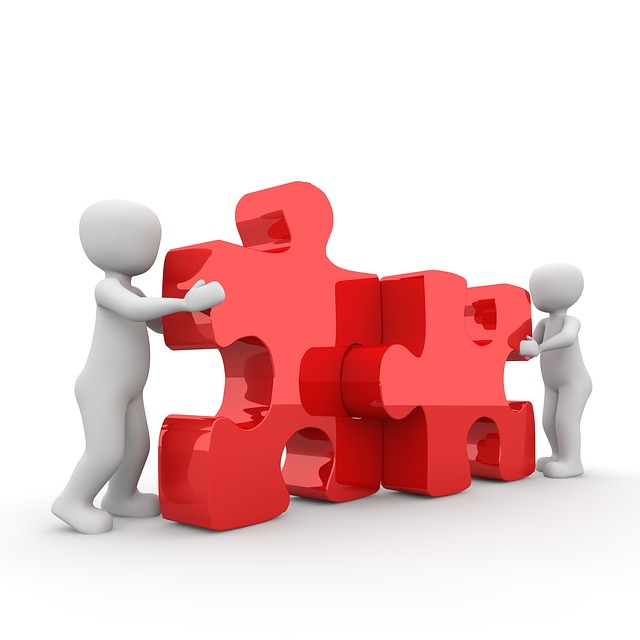 Over the past few years, many publishers, including those that were decades old, have closed their doors. We recently received the following email from an author:
Hi Angela,
I currently have my book published through (a 70-year-old publishing house) but they have fallen off the face of the earth. My co-author and I have received no money at all from our sales, and have had no contact with them for over a year now.
If I move my book to you, is there a possibility that I will never hear from you again?
~~~
This isn't an unusual email. We often hear from wary authors who are suspicious after they got ripped off by another publisher. Yes, a firm is ripping off authors when it collects monies on behalf of authors (royalties), and then doesn't pay their authors those royalties. If a publisher collects money for book sales on behalf of their authors, and then spends that money on anything else, I call that stealing. If the publisher then stops corresponding with their authors, that means they're on the run, and hiding from the angry mob of authors who are contacting them, demanding answers.
Here's how I responded:
BookLocker.com has been in the business for 20 years, and has published more than 10,000 titles in that time. We've seen many competitors rise and fall but we're still going strong. We are a lean organization. We keep our costs down while only working with a limited number of authors each year. This enables me (one of the two owners) to work with every single author one-on-one. We break even on setup fees, and earn our profits on book sales so we and each author have a vested interest in the success of their book.
We don't spend our authors' royalties on vacations and other lavish things like some of our defunct competitors have done. We send our authors' royalties to our authors because it's THEIR money. Furthermore, we ALWAYS pay royalties on time.
We are often criticized and/or questioned about our low setup fees. People think "you get what you pay for," or have a low perceived value of our services based on our low prices. When they see how inexpensive the price is compared to our competitors, they naturally get suspicious. There must be a catch, right? No, there's not.
After I explain to them that the "other guys" are scalping authors up front, charging a couple thousand or much more for like services, but that those "other guys" then don't care if the author sells any copies or not (because they've already emptied the author's wallet up front), they start to understand the inexpensive and ethical way we do business.
And, it's working. We have an exemplary reputation because we care about our authors and the success of their books. Please see a list of unsolicited testimonials from BookLocker authors below.
Attorney Mark Levine, author of The Fine Print of Self-Publishing, says this about BookLocker:
"As close to perfection as you're going to find in the world of ebook and POD publishing. The ebook royalties are the highest I've ever seen, and the print royalties are better than average. BookLocker understands what new authors experience, and have put together a package that is the best in the business. You can't go wrong here. Plus, they're selective and won't publish any manuscript just because it's accompanied by a check. Also, the web site is well trafficked. If you can find a POD or epublisher with as much integrity and dedication to selling authors' books, but with lower POD publishing fees, please let me know."
We recently launched a special publishing program for victims of deceased POD publishing companies. Click HERE  to read about that.
RELATED
BookLocker's packages and prices:
http://publishing.booklocker.com/packages.php
Print on Demand Price Comparison:
http://writersweekly.com/pod-price-comparison
POD SECRETS REVEALED – How Many Book Sales Needed to Recoup Your Investment?
CREATESPACE COMPLAINTS – PART IV
~~~~~~~~~~~~~~~~~~~~~~~~~~~~~~~~~~~~~~~~~~~~~~~~~
UNSOLICITED TESTIMONIALS FROM BOOKLOCKER AUTHORS
~~~~~~~~~~~~~~~~~~~~~~~~~~~~~~~~~~~~~~~~~~~~~~~~~
These comments and testimonials arrived unsolicited
via email from BookLocker authors. We never waste our authors'
time by asking for testimonials. But, we're happy to
share the kind comments they've sent in!
~~~~~~~~~~~~~~
Thank you for the quick service and the excellent
product execution.
D K Elliott
Vanishing Borders
~~~~~~~~~~~~~~
Thanks for the great work you guys do and keeping
it personal. I think that's one of the best aspects
of Booklocker–professional, but personal.
Debra D. Weitzell
DAN POWELL: The Making of an American Cowboy
~~~~~~~~~~~~~~
My experience with Booklocker.com has been
fantastic. I recommend you guys highly.
Regards,
Jeff Kelly
DMZ Diary: A Combat Marine's Vietnam Memoir
(Published by BookLocker back in 2001!)
~~~~~~~~~~~~~~
As an engineer, I respect the efficiency with
which you run your operation.
John Tucker
Are You Jesus' Disciple? Five Discourses of
Jesus Christ in the Book of Matthew
~~~~~~~~~~~~~~
Angela,
I really appreciate everything you and your staff
have done for me. Grady was right – you are a
really nice person.
Leigh McMehan
the WALK
Coming Soon
~~~~~~~~~~~~~~
The novel I just published with you is my third.
The experience with Booklocker has been far superior
to Llumina (first book) and Createspace (second.)
The book looks great.
P.T. Dawkins
Tradur Gurl: The Sandy Allen Trilogy Series
~~~~~~~~~~~~~~
Angela,
I am thrilled with my book and with the ease and
professionalism of working with you. Your detailed
contract and instructions left few questions and
when I had any, your message system worked like a charm.
My father, who was with R.R. Donnelley printers for
40 years (and is therefore hard to please when it
comes to the physical production of a book) has
nothing but good things to say about the way the
paperback turned out. I agree. The cover is beautiful,
the pages are just the right weight, and the font
I chose from your list is exactly what I wanted.
The e-books look fine, too, and I appreciate Richard's
attention to my concerns about the paragraph breaks.
Your formatting instructions were both helpful and wise.
I dreamed about publishing this book for a decade,
so it is with a decade's worth of gratitude that I
say "thank you!" for making it possible to publish
something that met all my expectations.
Betsey King
Music Heard So Deeply: A Music Therapy Memoir
~~~~~~~~~~~~~~
Dear Angela and Richard, Thank you so much for all
your patience, advice, and guidance in helping to
bring Bridge of Sighs and Dreams to market. I will
be forever grateful for your kindness and expertise.
I am also grateful to Todd Engel, for his patience
and for designing the perfect cover. Certainly I look
forward to working with you again when I complete my
next novel. You are all amazing!!!
My very best wishes!
Pamela Allegretto
Bridge of Sighs and Dreams
~~~~~~~~~~~~~~
Greetings and glad tidings to you, Angela and Richard.
I've meant for some time to let you know how much I
appreciate your guidance and patience during the five
years in which you published all of my titles. Your
high quality products do me proud. Every indie book
seller I have engaged with has high praise for the
books you produce.
Let me sum up my assessment of your work this way;
I recommend Booklocker to every author who asks me
for a publisher recommendation. (Two of them actually
finished their manuscripts and you published their books.)
Bob Rogers
FIRST DARK: A Buffalo Soldier's Story
Sacrifice at Shiloh Church
~~~~~~~~~~~~~~
I was looking over my absolutely awesome cover
just now and I wanted to thank you both so much
for making this process so simple for people
like me. I was so worried because up to this point,
"Self-Publishing" has been everything but!
I'm just so fortunate that I read reviews and saw that
everyone recommended Booklocker. Rest assured that
I will be joining the ranks of those satisfied customers.
Much obliged,
Eric Burkhart
Mukhabarat, Baby! Mortars, WMD, Mayhem and Other Memoirs
of a Wartime Spy
~~~~~~~~~~~~~~
Once again, Angela (and Richard), I want to thank you
for the excellent job you did of helping me create
my book, Manna Gathering. The smoothest and easiest
parts of the process were where you were involved.
Everything was done quickly and efficiently and I
was able to beat my self-inflicted deadlines.
I have already recommended you to one writer and in
the future will recommend you to anyone who even
looks like they want to publish a book.
May many authors discover you in their search
for a great POD company!
Jean Allen
Manna Gathering
~~~~~~~~~~~~~~
I LOVE doing business with you people . . . you are so prompt and UP.
Mary Blanchard
~~~~~~~~~~~~~~
Very pleased with your service and professionalism.
Lawrence Frederick
The Dodgson Chronicles
~~~~~~~~~~~~~~
It looks marvelous. You do excellent work.
John Herrmann
Everybody Comes to the Red Dog
~~~~~~~~~~~~~~
Dear Angie,
"A SHATTERED PARADISE" came out in print beyond expectations.
It is just thrilling for us to behold.
Warren Smith
A SHATTERED PARADISE – The Great Quake
~~~~~~~~~~~~~~
BookLocker has been the best!!
They are professional, attentive and simply superb
to deal with. I cannot begin to tell you how wonderful the
staff are at BL. A special shout out to Angela whose patience
and guidance have been exemplary!!
Publishing a book is no easy feat but the professionals at
BL made the journey so easy and stress free that we endorse
them without hesitation.
Thank you BL and please know that your attention to detail
is very much appreciated by me and the four Doctors of the
Caribbean!
Chuck Furey, Editor
In the Jungle of Medicine: Journeys Through Caribbean Medical School
~~~~~~~~~~~~~~
Again, the help / service / kindness shown by all
of you at BookLocker is beyond my ability to
communicate ~I thank you most sincerely with
all my heart and soul.
David Hunnicutt
Tangled Thoughts
~~~~~~~~~~~~~~
Hi Angela,
I sure appreciate all your excellent help with
publishing my book! You are so kind, considerate,
quick and thorough!
Gratefully,
Elizabeth Smith
Twin Strokes
~~~~~~~~~~~~~~
Bravo to the Hoys! I don't know how you manage
to put out so many quality books, and still give
such fine personal attention.
Be well,
Ellsworth McMeen
OBJECTION! OVERRULED! (Or, Two Lawyers Have a
Little "Chat" about God and Hell)
~~~~~~~~~~~~~~
Angela,
Everyone who has read the book has been really impressed
with the appearance of the book, especially the quality of the
print and the cover. You should be very proud of your work.
Jessica Clews
Ettie Brogan
~~~~~~~~~~~~~~
Dear Angela,
I am very pleased I decided on Booklocker. Thanks for your
frank advice, timeliness and honesty. Let the games begin!
John Olson
El Berdo
~~~~~~~~~~~~~~
I want to take this opportunity to thank you, Richard and Todd and
your entire staff. This was my first foray in the world of self-publishing
and you have made it easy and fun. Hearing readers' reviews has
been incredible; watching copies sell has been unbelievable.
Thank you again. This has truly been an amazing experience.
I can't wait to finish my next book….
Nadine Napear
Journey of a Killer
~~~~~~~~~~~~~~
Angela,
My shipment of books arrived in great shape. I can't believe how fast you guys are.
Allen Russell
BUFFALO GRASS RIDER – Episode One: The Lonesome Wind
BUFFALO GRASS RIDER – Episode Two: Blood on the Rosebud
MULE: True Life Tall Tales About The Life And times Of A Country Boy From Smith County, Tennessee
~~~~~~~~~~~~~~
Hi Angela, et al,
Got the shipment of books Thursday, and have already begun selling them.
I was amazed at how quickly they arrived. I am very pleased with your
process from the beginning to the present. Thank you for all of your assistance.
One very happy customer,
Laura Lander
Chapters From the Farmhouse Journal: Tales of Synchronicity and Grace
~~~~~~~~~~~~~~
Angela,
We just received our personal copies of the new book, Emergency
Planning and Response: Case Studies and Lessons Learned.
We wanted to let you know how pleased we were with every
phase of the process – the turnaround time was terrific, and the
final product looks great. Thanks go to you and your team – we
truly appreciate the work you did on this.
Terry Hardy
Director, Safety & Risk Management
Great Circle Analytics, LLC
Emergency Planning and Response: Case Studies and Lessons Learned
~~~~~~~~~~~~~~
Hi Angela,
Please thank Todd (the cover designer) for me. He did a wonderful
job. And thank you and Richard. You run a well-organized, customer-
friendly business. You "listen carefully." I will be happy to recommend
BookLocker to the writers I meet, plus to those in my two writers'
critique groups.
Have a restful Sunday.
Blessings,
Dorothy Baroch
Listen to the Heartbeat of the Church: A Pathway to Parish Renewal
~~~~~~~~~~~~~~
I cannot thank you enough… this process has been amazing..
LOOK FORWARD TO many more books with you all!
Korey McMahon
Bottom Line Marketing
~~~~~~~~~~~~~~
Good Morning Angela,
I have just received the print galley and oh my goodness! I am so happy
with the quality of the book. You guys have done an outstanding job,
and it is everything we hoped and dreamed it would be!
Thank you also for the copy of your new book, which is very helpful in
terms of marketing.
Angela you have been great and done more than you know. Bless you
and Thank you.
Diane Wilkie
RUN FOR YOUR LIFE
~~~~~~~~~~~~~~
Diane
Dear Booklocker friends,
I was at the Miami International Book Fair this past week to receive my modest
recognition for Destiny's Dowry. While there we mingled with other self published
authors. I must tell you that what I heard from the other authors and what they got
for their money…I hit the jackpot with you. My son, Michael and I compared notes
with authors and praised you as much as we could. It was sincere praise.
If I haven't thanked you before, please allow me to do so now. You have a
wonderful company and it appears a caring staff.
Thank you again,
Rosemary Gard
Destiny Denied
~~~~~~~~~~~~~~
I'd like to personally say thank-you for your courteous, and prompt
service in helping me with publishing my book. Your experience,
insight, and marketing tips have proven to be quite valuable. Above
all I've appreciated your honest approach to doing business. The
publishing process has been a learning experience for me; your
company has made the process virtually painless. Working with
Booklocker has been a great experience. I have already
recommended your service and will continue to do so.
Respectfully,
Edmond Gagnon
A Casual Traveler
~~~~~~~~~~~~~~
Thanks for all your help and great effort. I am grateful
to you and appreciate your making the process painless
and easy to understand.
Hilary Martinez Jr.
Practical Christianity
~~~~~~~~~~~~~~
To Angela and the staff at Booklocker.com
I just published my third book with BookLocker.com
and as always the process was seamless and professional
from beginning to end. The finished product is a quality
book that measures up to any traditionally published
book in today's competitive marketplace. Thank you for
being a trusted outlet for self-published authors.
Sincerely,
Sondra Wolferman
The Escarpment
~~~~~~~~~~~~~~
I received my printed copy of Mystic Wolf today, and
approve it for publication. Once again, thank you for
an excellent job. As always, Booklooker is the best!
Regards,
Dave DeHart
Terminated – With Extreme Pleasure
~~~~~~~~~~~~~~
Just got the galley, and it looks fabulous!!! I literally
could not have imagined it would look so good.
Cheryl Reed
Cats for Change: It's Not About the Kibble
~~~~~~~~~~~~~~
As always, the latest book looks great. I don't
know how you do it, but every time we get one of
these in the mail, it's like Christmas morning,
and it always exceeds our expectations. Amazing.
Mark LaFlamme
Worumbo
~~~~~~~~~~~~~~
Dear Angela,
Today I received proof that you guys aren't just book
producers, but Book Artists, Design Geniuses, and
Wholly Wonderful Word Wizards!!!!! Seriously, the
book–which arrived this afternoon, and which I
checked page by page–is far nicer than I expected
it to be, and I really couldn't be happier.
Super thanks to you, Richard, and Todd.
Paul Soderberg
Golden Insanity
~~~~~~~~~~~~~~
Angela and Richard,
I just want to take a moment and say thank you for all
your guidance and fine work while, "Adam Reborn: A
Family Guide to Surviving a Traumatic Brain Injury," was
in your hands. To those writers out there who may be
reading this now, during my son's accident it was a
terrible time.
Writing the book was a very difficult time, because I was
reliving the accident again. (Tied to the whipping post
for a second go round.) However, I assure you dear writers,
that if you have any interest in POD, your time with
Booklocker will be a smooth road to travel. For those of
us who love the written word, but can be "computer challenged,"
Angela and Richard and their bookcover team are with you every
step of the way.
Alex Stelmach
Adam Reborn: A Family Guide to Surviving a Traumatic Brain Injury
~~~~~~~~~~~~~~
Dear Angela,
I want to drop you a quick note to sing the praises of
Booklocker, and perhaps more importantly the people who
make up your team.
In my research about self publishing, it became clear
there are two kinds of "self publishing companies." One
kind makes their money off of authors and would print a
stack of debit card receipts if they were being paid to
do so. The other kind has a business plan based on selling
books, and that means working with authors to create the
best possible product. Booklocker is definitely the latter,
and you have exceeded my expectations. Considering my lack
of experience when I started this project, you have helped
me to become comfortable and confident quickly.
I am currently working with a bookstore to schedule my
first signing. I'll let you know how it goes, and you
can be sure that anyone who wants to talk about the
process will be hearing about my great experience with
you. Thank you.
Scott Westover, Author
Barnstorming – Live as a Pilot, Not a Passenger
~~~~~~~~~~~~~~
Hi Angela:
My novel, HOME 1: Departure, arrived successfully. I've
had a look at it, and it looks great!
I'm very pleased with the product–in both the accuracy
to detail and the quality of the printing, the paper,
and the cover (thanks again Todd!). Very good work.
Alban Goulden
HOME I: Departure
~~~~~~~~~~~~~~
I wanted to thank each of you for your help in getting my
book published. I wasn't sure about this process before
we started, but each step made it easier. I really appreciate
the positive attitude and helpfulness of each of you. The
cover is always important and that was very positive. I am
proud of the book from front to back.
Thank you.
Gene Suttle
My Way is the High Way
~~~~~~~~~~~~~~
I received a copy of Sweet Justice and am thrilled with the quality.
Many, many thanks. 🙂
Jaycee Rose
Sweet Justice
~~~~~~~~~~~~~~
Angela and her staff at Booklocker.com have been amazing
throughout my long venture in getting my first book published.
I did some homework on POD publishing versus traditional
publishing, and I decided on the former because of the potential
delay in the latter. My book, a series of inter-related biographies,
would have become quickly obsolete if major delays came into
play. Further looking into POD options, I was impressed by the
frankness of the Booklocker.com organization.
My decision to choose Booklocker.com in the end was one of
my best moves ever. In retrospect, it is looking better all the time.
Angela personally guided me through the process, and
communication by email was actually very effective. She
and her staff were always timely in responses, as well as efficient.
I always received honest and accurate information and advice.
They even helped me get a Library of Congress number quickly
before publication. Once my book was published, they gave me
tips on marketing tools and options and advice. Without reservation,
I recommend Booklocker.com and its great staff to any brave
author choosing the self-publishing route!
Ray Aquitania, M.D.
JOCK-DOCS: World-Class Athletes Wearing White Coats
~~~~~~~~~~~~~~
Thanks, Ang, for a wonderful job again! Booklocker is the best. I can't believe how easy it was the second time around to get the entire process done.
Taylor Nash
The Apparition
~~~~~~~~~~~~~~
Received my hard cover copy today. It looks beautiful. I don't have any thing that needs changing on it. I'm truly impressed with the printer as far as paper quality and binding. Kudos.
Christopher Banks
Echoes of Rome
~~~~~~~~~~~~~~
Hi Angela,
Once again, Booklocker has given me a friendly, speedy and super efficient publishing process for my latest book. Please convey my thanks to everyone involved and, of course, keep some for yourself.
Kind Regards,
Marion De Sisto
SOUL WISDOM, VOLUME TWO – Other Spirit Messages
TURNING TO NATURE: The Healing Flower Remedies Created by Dr. Edward Bach
FINAL RETRIBUTION: Book Three of the Angelic Chronicles
~~~~~~~~~~~~~~
Angie,
Just a brief note to tell you about a letter I received from
a librarian at the University of Utah. They've put my books
in Special Collections, and they sent me a letter which said,
"The books appear to be very well produced. Excellent,
attractive covers, sturdy bindings, and high quality paper."
Just thought you'd like to hear another comment about the
high quality product you produce. Thanks so much.
Johnny Townsend
God's Gargoyles
plus seven other titles available on Booklocker.com
~~~~~~~~~~~~~~
Hello Angela and Zach,
It's Sunday evening and I got my galley copy yesterday.
First of all, thank you, the book is amazing! Second of all,
you guys have been flawless in the whole process from
since before I ever even paid you a dime. Your communication,
to walking me through the whole process, including my
beautiful book cover, and now to the end….my first copy…
Stellar work across the board.
Thank you!!!
David Armstrong
Dragons & Violins: A Memoir of War & Music
~~~~~~~~~~~~~~
Hi Angela,
I wanted to say thank you again for all your great work.
Booklocker.com has gained my trust for life. I wrote my
first book with another P.O.D. publisher and had to use
up a few bottles of Advil during the process. I was
referred to you guys by a good friend and could not
wait to call him and thank him for the referral. I am very
pleased with your professional and understanding
work ethics.
I look forward to many years of working together.
Sincerely,
Michael Keller
Life in a Week: What Is Sprituality?
~~~~~~~~~~~~~~
When I arrived at the decision to publish my own book,
a bigger decision had to be made- Which self-publisher
would it be? As a first-time author, I had loads of
questions and few answers. Angela's very informative
articles comparing services and costs of POD houses
sold me. Words and phrases that come to mind when
describing my experience with BookLocker are integrity,
available when I needed them, professional, patient,
extremely helpful, personable, upfront and supportive.
I give BookLocker a solid ten on a performance scale
of one-to-ten. Seeing "The People of God" advertised
online is a dream come true. As inexperienced as I was,
it could have been a nightmare. One more thing needs
said to the BookLocker team: "Hugs!"
John Finkbeiner
The People of God: Finding the Future in Your Bible
~~~~~~~~~~~~~~
Hi Angela-
I want to say that I am very pleased with my book as
well as the process to getting here. It has been a very
pleasant experience working with you, your staff and
your company. I found that everyone was extremely
helpful, responsive and enthusiastic about helping me
to create a product of which I am pleased and proud.
Thanks again and take care,
Sherry Parnell
Let The Willows Weep
~~~~~~~~~~~~~~
Dear Angie and the Booklocker Staff,
I wish to express my sincere gratitude for your
impeccable professionalism during the process of
publishing my first book. It has been a humbling
experience collaborating with a community that is
authentic in their mission and being their word.
Naturally when I began researching pod publishers
I soon became disillusioned by some stories I
heard from published authors or their associates.
I asked the Universe to connect me with a publisher
that would make the process flow with freedom,
grace and ease. Well, I got what I asked for in
Booklocker.com.
Thanks so much for making my first pod publishing
experience memorable in a good way!
Leotha Douglas
How Life Happens For Me, Not To Me……When I STOP Playing SMALL
SEE MORE UNSOLICITED BOOKLOCKER TESTIMONIALS HERE:
Got questions
about Print On Demand and Self-publishing?
Ask Angela Hoy
.
About The Author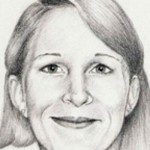 Angela Hoy is the publisher of WritersWeekly.com, the author of 19 books, and the co-owner of BookLocker.com (one of the original POD publishers that still gets books to market in less than a month), PubPreppers.com (print and ebook design for authors who truly want to self-publish), and Abuzz Press (the publishing co-op that charges no setup fees).
Angela has lived and traveled across the U.S. with her kids in an RV, settled in a river-side home in Bradenton, FL, and lived on a 52 ft Irwin sailboat. Angela now resides on a mountaintop in Northwest Georgia, where she plans to spend the rest of her days bird watching, gardening, hiking, and taking in all of the amazing sunrises.
WritersWeekly.com - the free marketing ezine for writers, which features new paying markets and freelance job listings every Wednesday.
BookLocker.com - According to attorney Mark Levine, author of The Fine Print, BookLocker is: "As close to perfection as you're going to find in the world of ebook and POD publishing. The ebook royalties are the highest I've ever seen, and the print royalties are better than average. BookLocker understands what new authors experience, and have put together a package that is the best in the business. You can't go wrong here. Plus, they're selective and won't publish any manuscript just because it's accompanied by a check. Also, the web site is well trafficked. If you can find a POD or epublisher with as much integrity and dedication to selling authors' books, but with lower POD publishing fees, please let me know."
Abuzz Press offers FAST and FREE book publication, but only accepts a small percentage of submissions, and only works with U.S. authors.
PubPreppers.com - "We Prep, You Publish!" Print and ebook design for authors who truly want to self-publish. Offers formatting and design services only, and then provides simple instructions for authors on where to sign up to have the print and ebook editions printed/listed/sold. Cut out the middle man. Keep 100% of what bookstores pay for your book!
Angela's POD Secrets Revealed Series can be found HERE.
Have a POD Book with another publisher? See if BookLocker can give you a better deal. (BookLocker offers "disgruntled author discounts" to those who want to move from other POD services.)
See BookLocker's publishing packages HERE.
ANGELA ON TWITTER https://twitter.com/AngelaHoy
BOOKLOCKER ON FACEBOOK - Provides links to free excerpts!
https://www.facebook.com/booklockerbooks
ANGELA ON FACEBOOK
https://www.facebook.com/angela.hoy.750
ANGELA ON LINKEDIN
https://www.linkedin.com/pub/angela-hoy/78/719/390
Angela is the creator of the Original 24-Hour Short Story Contest!
https://24hourshortstorycontest.com/
Read More Of Angela's Articles HERE
BOOK PROPOSALS THAT WORKED! Real Book Proposals That Landed $10K - $100K Publishing Contracts - by Angela Hoy

Peek over the shoulders of highly successful, published authors to see how they landed publishing contracts worth $10,000 to $100,000! An enticing yet professional book proposal is the key!

BONUS! Successful ghostwriter, Anton Marco, shares his secret for landing ghostwriting clients. Don't miss Anton's real ghostwriting contract at the end of this book! It provides an example of what he charges and the payment terms he requires from each client.

90+ DAYS OF PROMOTING YOUR BOOK ONLINE: Your Book's Daily Marketing Plan by Angela Hoy and Richard Hoy

Promoting your book online should be considered at least a part-time job. Highly successful authors spend more time promoting a book than they do writing it - a lot more.

We know what you're thinking. You're an author, not a marketer. Not to worry! We have more than a decade of successful online book selling experience under our belts and we're going to teach you how to promote your book effectively online...and almost all of our techniques are FREE!

Online book promotion is not only simple but, if you have a step-by-step, day-to-day marketing plan (this book!), it can also be a very artistic endeavor, which makes it fun for creative folks like you!

Yes, online book promoting can be EASY and FUN! Let us show you how, from Day 1 through Day 90...and beyond!