As an author with multiple book series out, I've found I get a unique blend of crossover fans and new fans for each individual series. As new books are released, I treat each one of them as if it were my only series, and market it without relying on my other books to sell them. This helps me to bring in a new crowd, and some of them branch out into my other series as well.
By treating each series as an individual, it doesn't matter what I've already done or what else I'll do—I'll find a new audience each time, and still retain most of my current audience.
The trick then becomes less about creating demand for new books, and more about creating new books. I'm a fast writer. I strategically plan to release my books quickly because I've discovered the majority of fans won't invest in a series until it's complete. They don't want to get burned by an author or publisher that never finishes a series. My books come out back-to-back without much wait time, which means I pull in more readers at a faster rate. If I have my next series ready to go immediately after, and promote it in the back of the final book in a series, I'm much more likely to get crossover audiences from it.
I also like to pick the first chapter from one of my previously published series to add into the back of a book to give fans a taste of what's to come. I always go for the one that I think they'll like most if they've already decided they like the series they are reading. This way, fans can get a free sample of another series without having to pay for it. And, if they like it, they frequently go over and pick up the other series as well.
While releasing a book a month isn't sustainable for some writers, making the effort to release books as close together as possible is only going to improve your odds of reaching more fans, and selling more books. By treating each series as something wholly unique, without relying on past works to market it, authors are going to reach new fans that might not already be following them. Then, by cross-marketing in the backs of books, authors can encourage readers to check out their other series, whether or not the fans knew about them.
By marketing individually, cross-promoting internally, and releasing quickly, I've found an incredible following of fans and a reliable, ongoing source of income as an author. I highly recommend adopting as much of this as possible into your marketing plan and see how it works for you long term.
If you are marketing a book series (or more than one!), please tell us about it in the comments box below!
RELATED
THE FASTEST WAY TO GET A BOOK ON THE MARKET! How to Compile and Publish an Anthology by Angela Hoy
Writer Spins 24-Hour Short Story Contest Entry Into A Series!
Selling Your Series By Joyce and Jim Lavene
I Am Creating A Series Of 100 Books. Should I Self-Publish…Or Not?
Enough Is Enough! Stopping The Monotonous Series Of Sameness By Cherie Mitchell
K.M. Robinson is a young adult author and professional social media strategist who has been interviewed by Facebook for her innovative work in the field of social media marketing and messenger bots. She's also represented the USA in a major live broadcast for World Social Media Day, as well as sponsored for her work in marketing through live broadcasting. Find out more about her at http://www.kmrobinsonbooks.com and http://www.kmrobinsonphotography.com.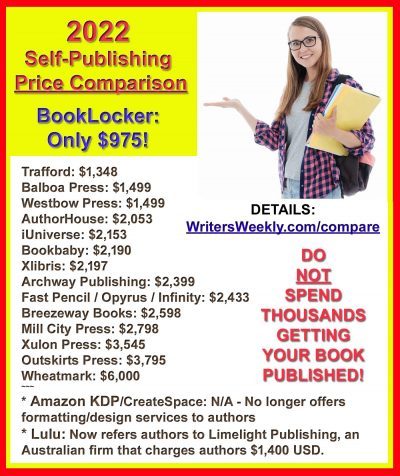 90+ DAYS OF PROMOTING YOUR BOOK ONLINE: Your Book's Daily Marketing Plan by Angela Hoy and Richard Hoy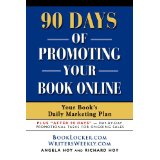 Promoting your book online should be considered at least a part-time job. Highly successful authors spend more time promoting a book than they do writing it - a lot more.
We know what you're thinking. You're an author, not a marketer. Not to worry! We have more than a decade of successful online book selling experience under our belts and we're going to teach you how to promote your book effectively online...and almost all of our techniques are FREE!
Online book promotion is not only simple but, if you have a step-by-step, day-to-day marketing plan (this book!), it can also be a very artistic endeavor, which makes it fun for creative folks like you!
Yes, online book promoting can be EASY and FUN! Let us show you how, from Day 1 through Day 90...and beyond!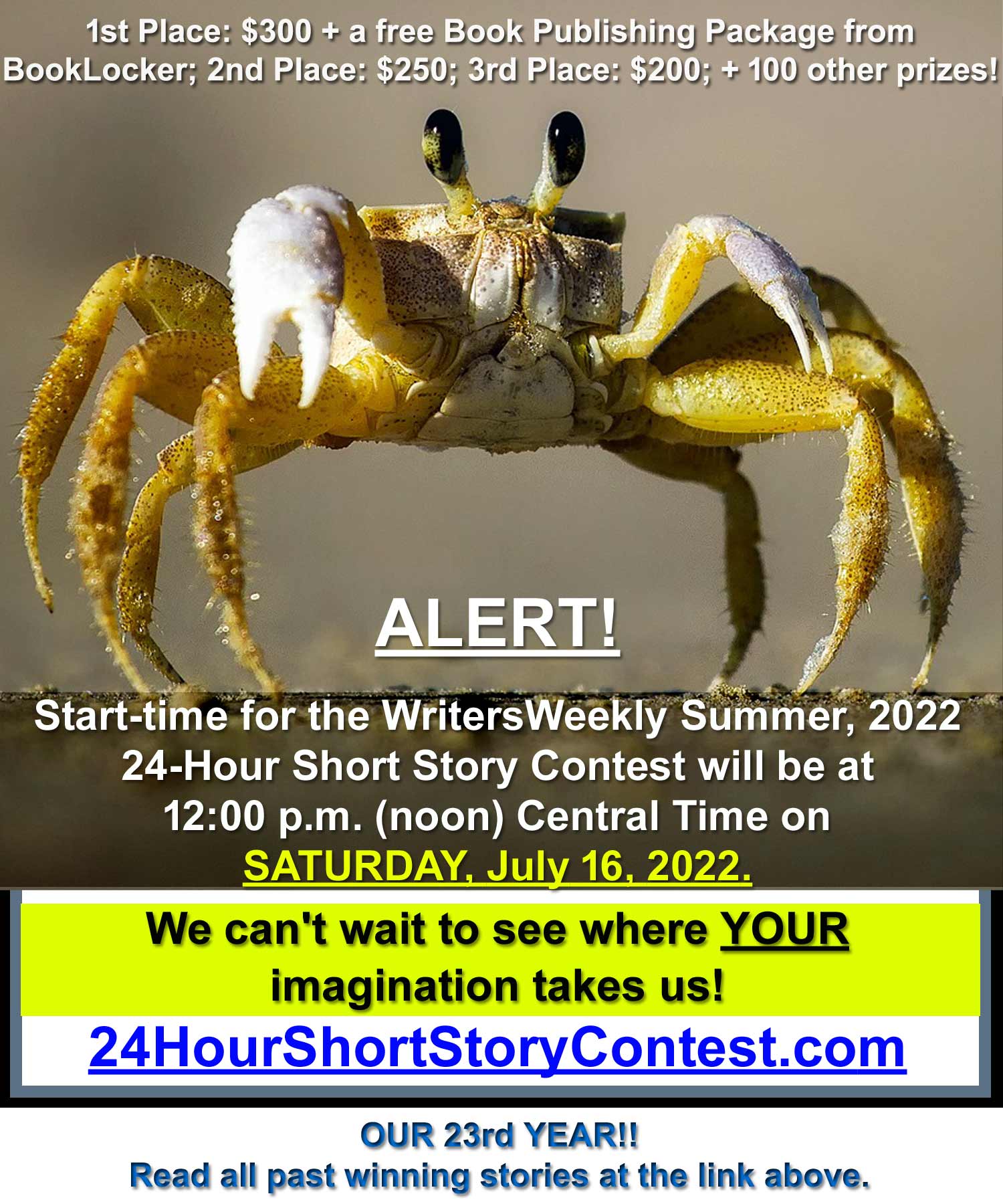 7.625 STRATEGIES IN EVERY BEST-SELLER - Revised and Expanded Edition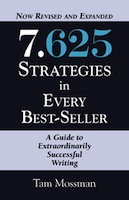 At this moment, thousands of would-be authors are slaving away on their keyboards, dreaming of literary success. But their efforts won't count for much. Of all those manuscripts, trade book editors will sign up only a slim fraction.

And of those titles--ones that that editors paid thousands of dollars to contract, print and publicize--an unhealthy percentage never sell enough copies to earn back their advances. Two years later, most will be out of print!

Acquisition Editor Tam Mossman shares seven essentials every book needs to stay in print, and sell!
Read more here:
https://writersweekly.com/books/5635.html