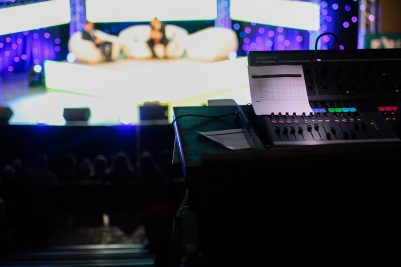 Q –
My book is the perfect book for promotion on some radio/TV talk shows. Do you have any suggestions on how to get myself on, or my book promoted, on such shows?
My first impulse is to handle it the way you recommend approaching book reviewers, but any suggestions are welcome!
Harold
---
A –
Many shows have departments that field inquiries from people wanting to be interviewed in an attempt to subtly promote their product/service. You should try to find those departments at shows you're interested in approaching.
For example, The Rosie O'Donnell show used to have a link on their site called 'Who would make a good guest on The Rosie Show?'
Shows are always looking for extraordinary stories and unusual, heroic, or otherwise interesting people to feature as guests. The trick is making yourself stand out from the thousands of submissions they each receive.
Angela
ADVERTISEMENT
THE DO-IT-YOURSELFER'S GUIDE TO SELF-SYNDICATION
A practical resource outlining the self-syndication process, step-by-step. Packed with detailed information and useful tips for writers looking to gain readership, name recognition, publication and self-syndication for their column or articles.