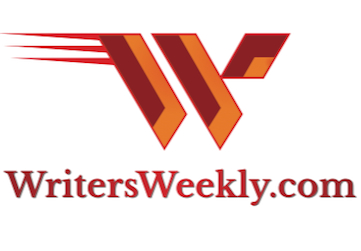 JUNE 24, 2023
Contents
~
~
~
~
~
Paying Markets for Writers
~
~
~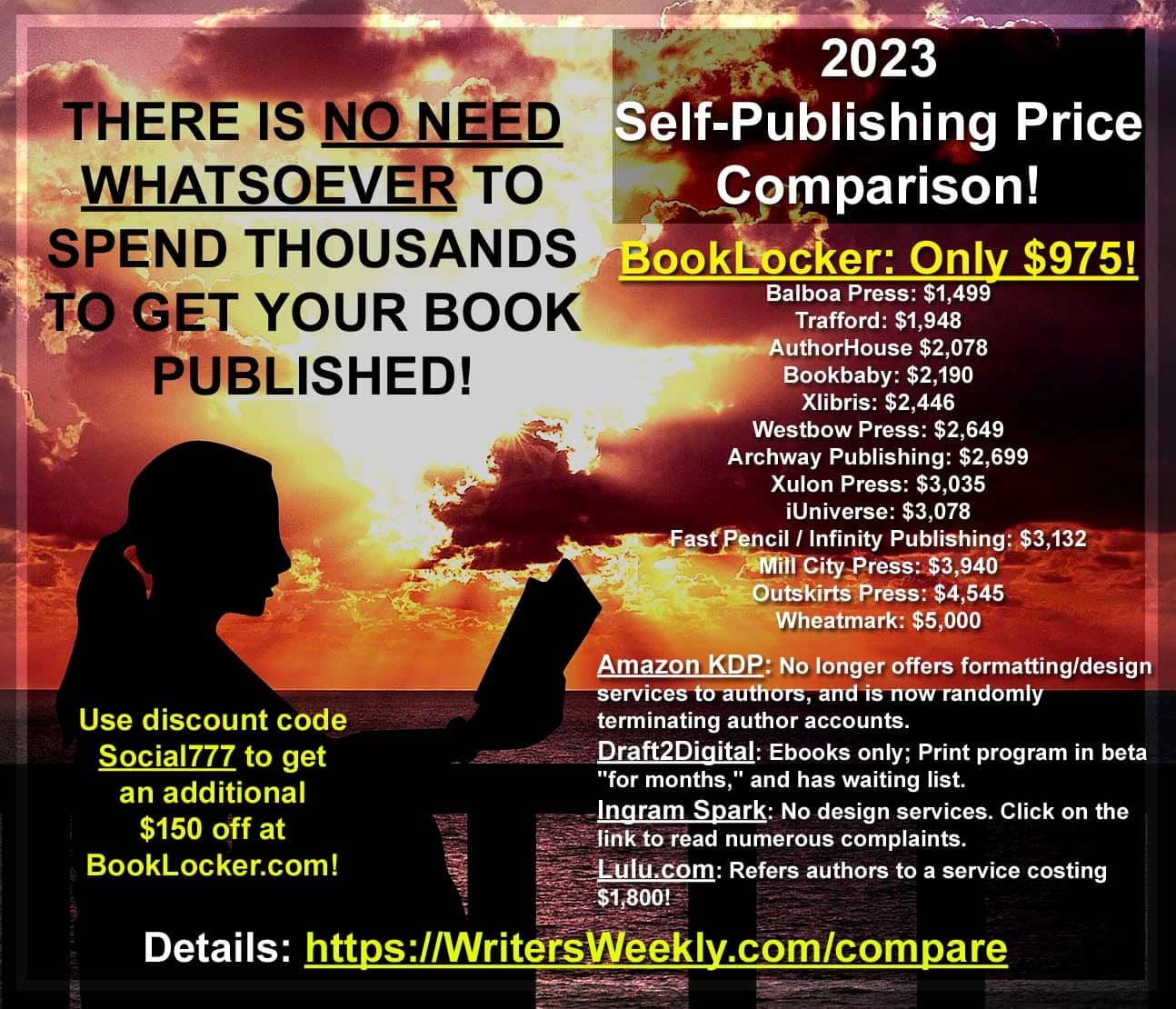 ONLY 500 PARTICIPANTS PERMITTED SO DON'T
DELAY IF YOU WANT TO PLAY!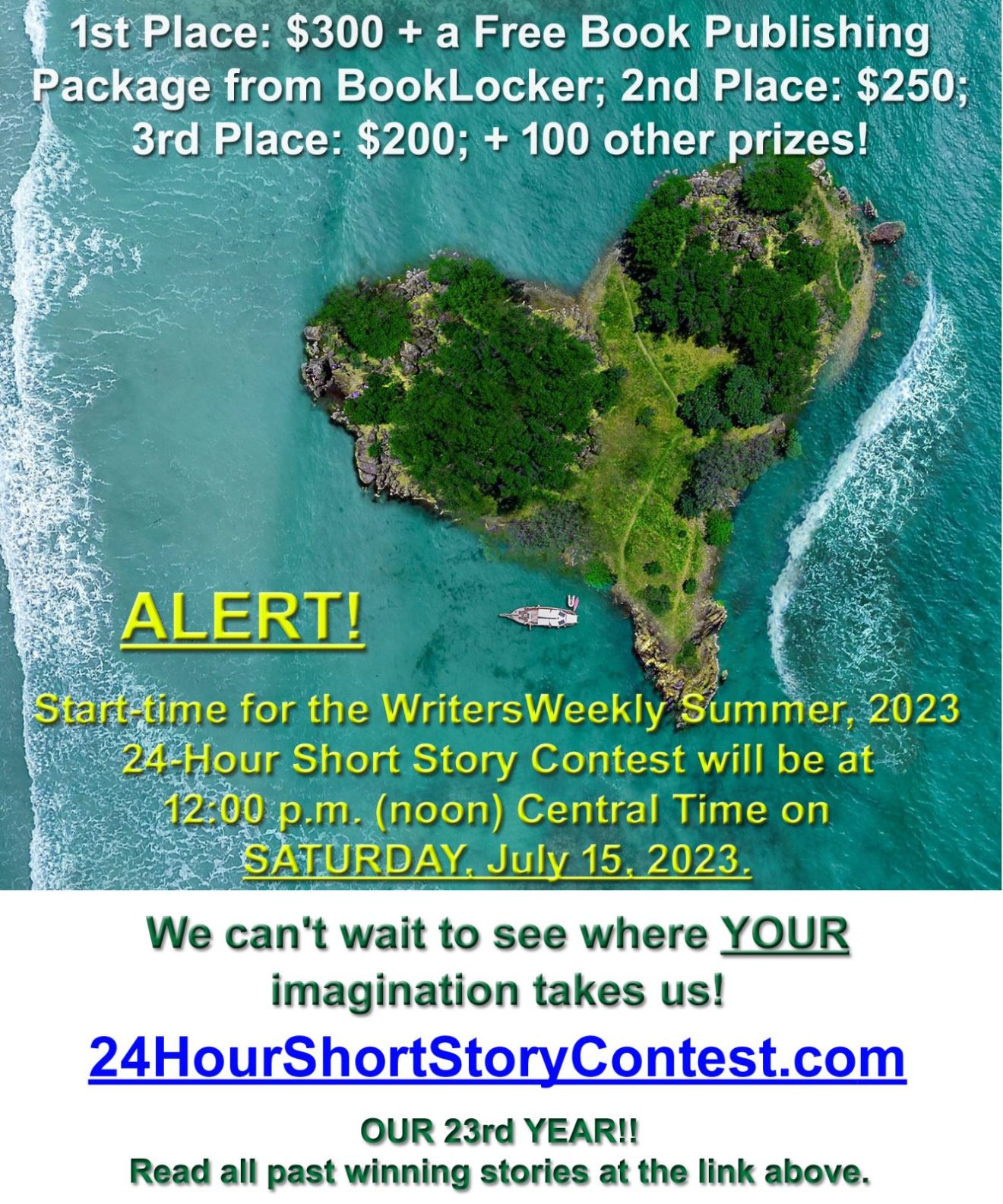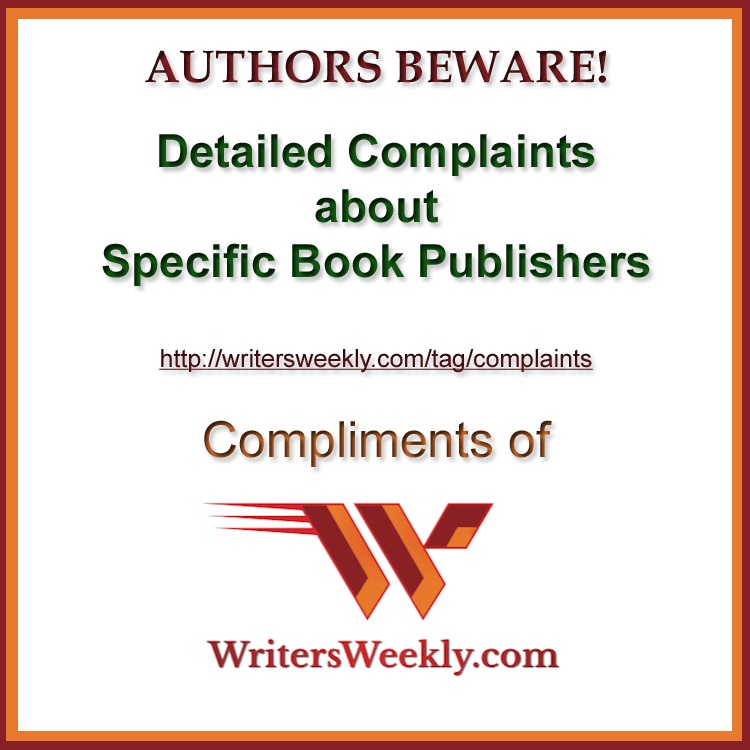 From the Publisher's Desk
Once I was alerted, I started reading and I could NOT STOP! I sent the link (see below) to my employees, and told them to fire up the microwave popcorn. It is THAT LONG and THAT BAD!!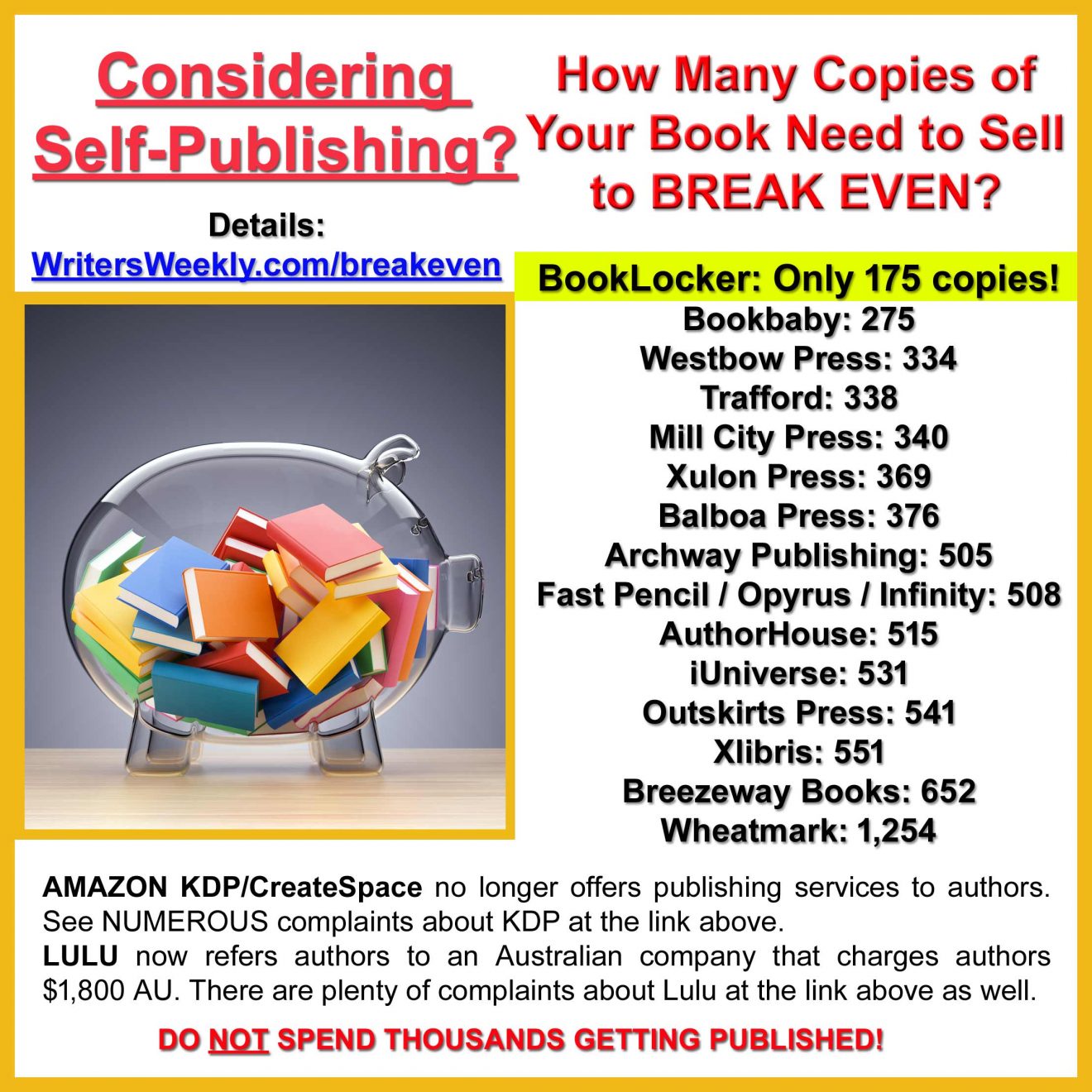 News From the Home Office
A relative recently (jokingly?) accused us of using Miracle-Gro after I sent her pictures of our ginormous yellow squash...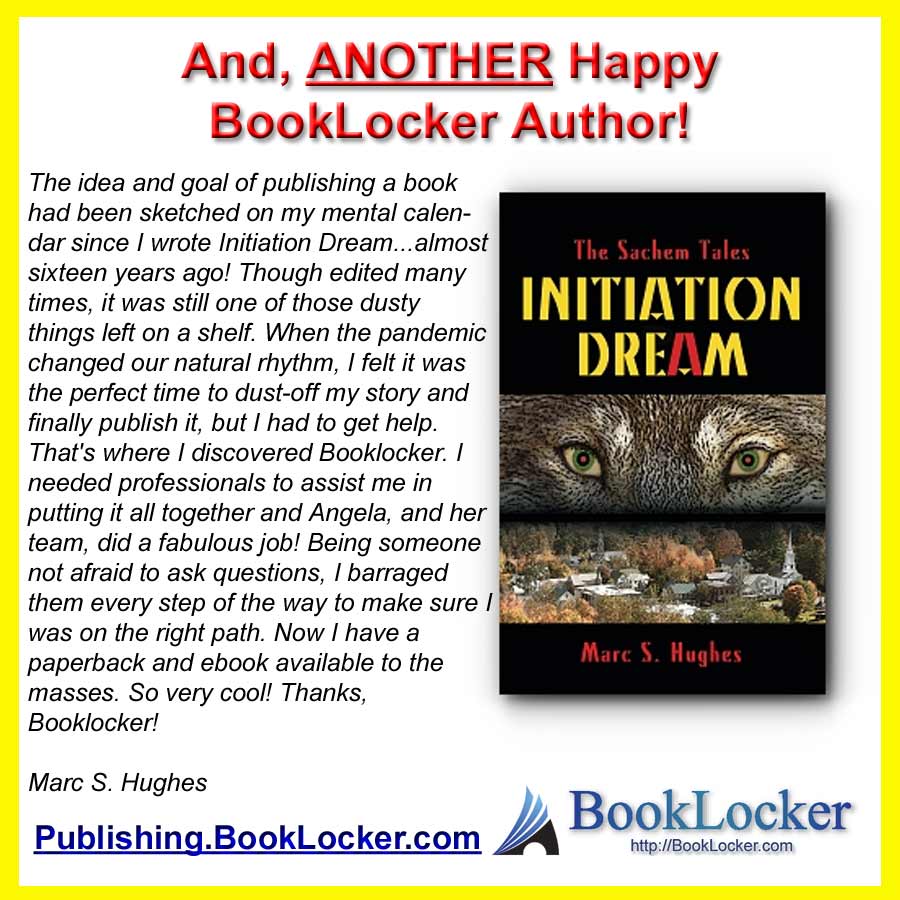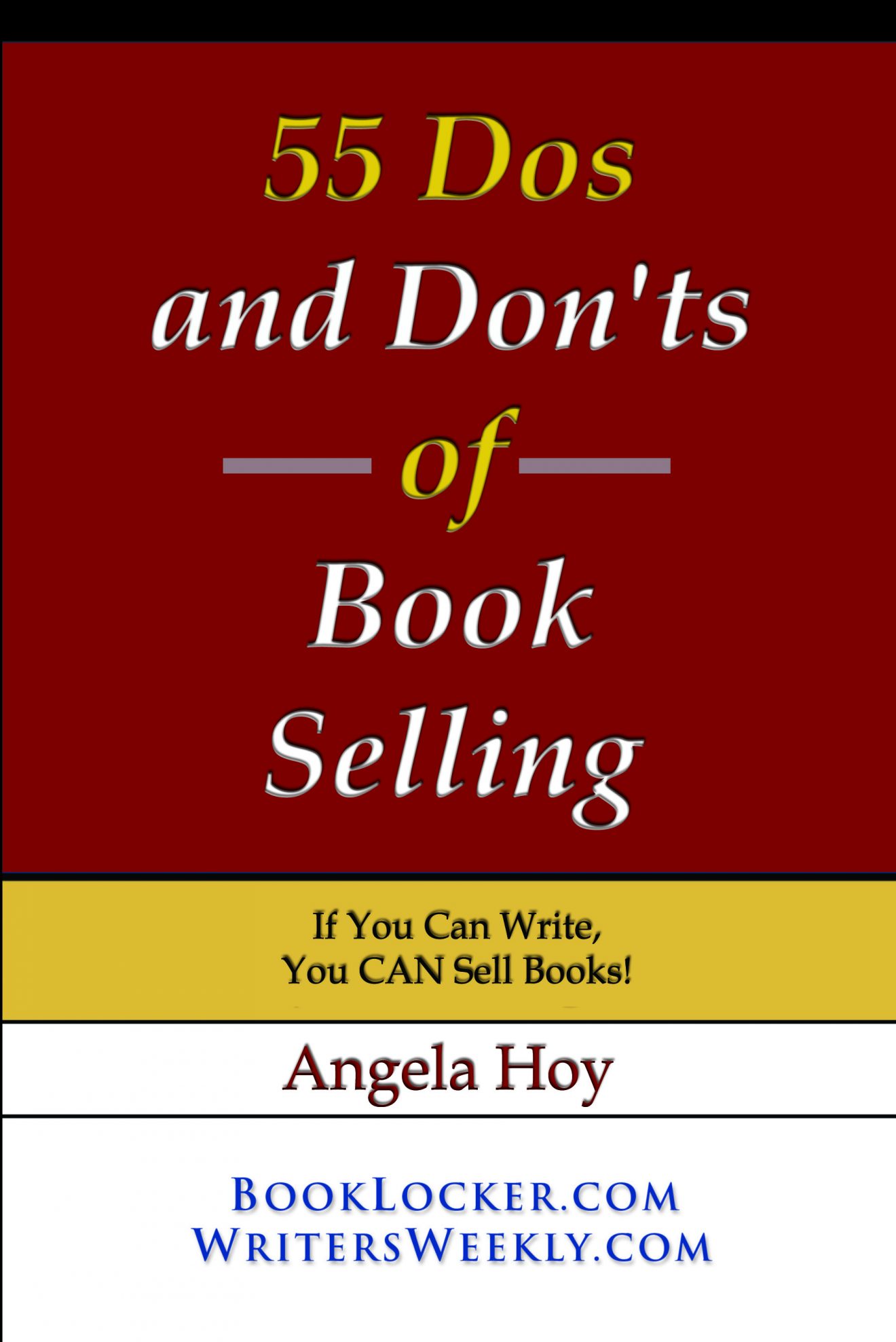 Feature Article
Some freelancers have also developed passive streams of income to keep the money coming in during the summer slow season...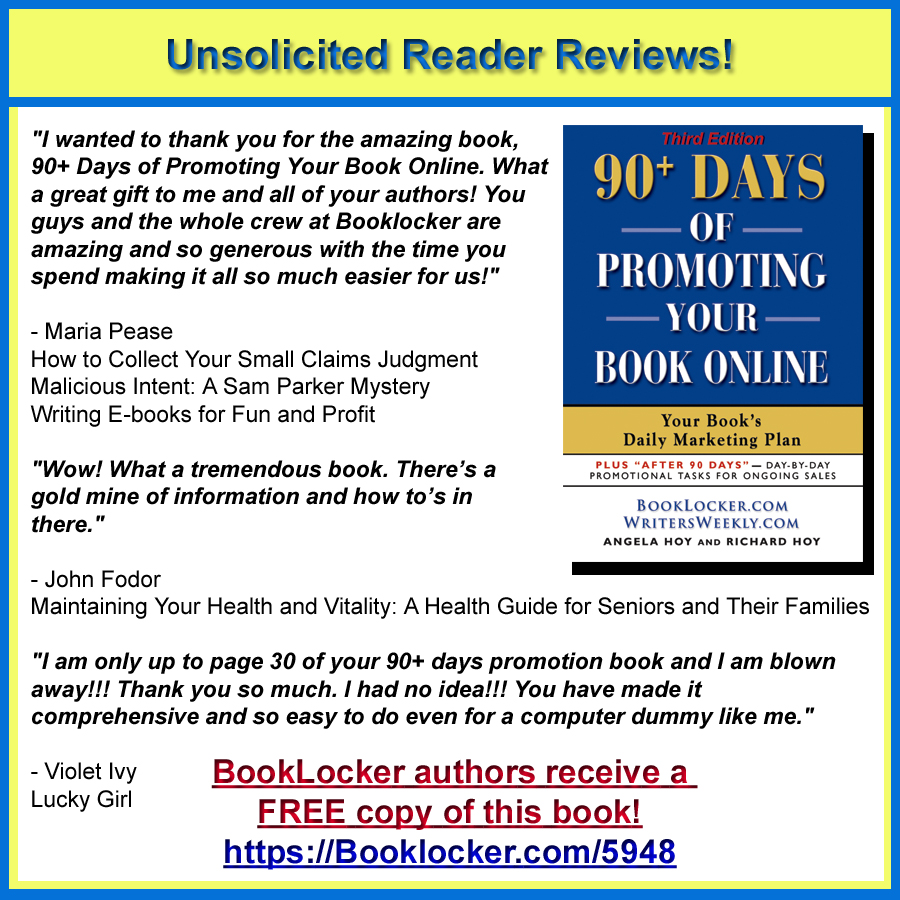 In The News!
MORE: Gov. Abbott signs new law about '(bleep) explicit' school books; Bookforum is back in business; More copyright claims against AI; Student who reported rape can be sued for defamation; and FTC sues Amazon for 'tricking and trapping' people in Prime subscriptions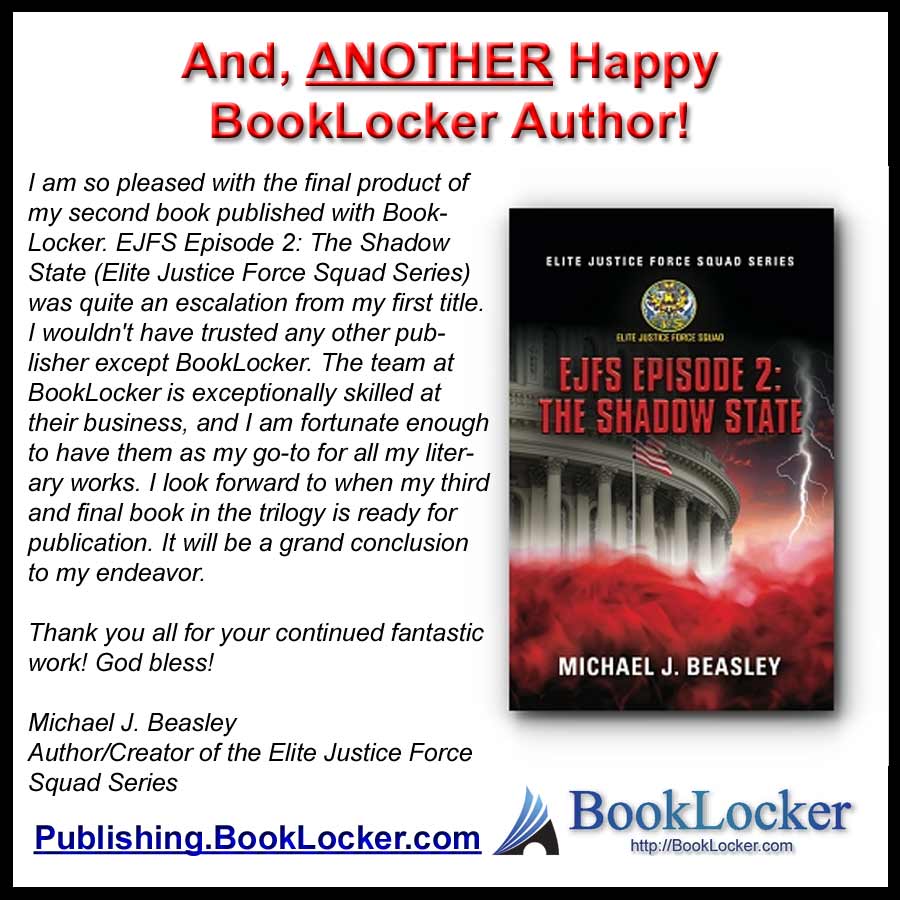 Ask The Expert
I noticed that I received a royalty as the result of a "contest." When you get a moment, can you just let me know what that was all about?


Paying Markets for Writers
"We're a tight niche publication serving radio hobbyists interested in scanners (typically referred to as "police scanners"), citizens band (CB) radio and the hobby radio services – General Mobile Radio Service (GMRS), Family Radio Service (FRS) and Multi-Use Radio Service (MURS)." Warmly welcomes new writers. Guidelines not available.


"Now What? is a monthly e-zine aimed at the unchurched that addresses the "felt needs" of people. Each issue centers on a personal experience, with optional objective articles related to the topic if the author provides them. Stories show an individual's struggle that either led them to faith in Christ or deepened their walk with God." Welcomes new writers.


"By exclusively serving the uniform, footwear and gear markets, Made To Measure has become the industry's primary source of buying information. Published semi-annually since 1930, each issue features the advertising of leading suppliers to these important markets." Bi-annual. Pays on acceptance. Publishes ms 20 days after acceptance. Rights purchased vary. No reprints. Responds in 2-3 days. Guidelines by email.


"Northwest Quarterly is a city/regional lifestyle and business publication highlighting the best of life in the Northern Illinois/Southern Wisconsin and Northwest Chicagoland regions. Across two sister editions, we cover a wide variety of people and places that make our 16-county coverage area a great place to live. We especially enjoy topics such as conservation, local history, arts & entertainment, things to do/see, dining, home & garden, health & fitness, recreation & destinations, mind & spirit, personal finance, and business." Welcomes new writers. Publishes 11 issues a year, 6/year in Northern Illinois. Pays on publication. Publishes ms 3-6 months after acceptance. Buys one-time rights. Occasionally accepts reprints. Responds within less than a week.


NEED WRITERS, BLOGGERS, EDITORS, AUTHORS, OR OTHER CREATIVE FOLKS?? We'll post your ad on WritersWeekly FOR FREE. Please complete THIS FORM.
30 freelance and full-time remote writing jobs!
Remote Full-Time Sports Editor
Advance Local Media


Freelance Cloud-Based Software Writer/Reviewer
Cloudwards


Freelance Hemp (CBD, THC, HHC) Content Writer – Pays $0.07/word
Centerpoint


Freelance Writer
RV Properly


Freelance Christian Script Writer – Pays $20-$40/hour
Paramount Entertainment


Freelance Content Writer – Pays $10/hour
Tribe Titan


Remote Full-Time Editor – must be located in Chatanooga, TN
CMC Publications


Freelance Copywriter – Pays $25-$30/hour
Marketing.com


Freelance Home Design and Lifestyle News Writer – Pays $21/hour
HouseDigest.com


Freelance Obituaries Writer – Pays $60-$80/hour
Bloomberg


Freelance Writer
WatchMojo


Freelance TV/Movie Content Writer
Comic Book Resources (CBR)


Remote Full-Time Technical Writer – Pays $38-40/hour
TekwissenGroup


Freelance Writer – Pays $25/hour
True North FL Inc.


Freelance Content Writer/Creator – Pays $15/hour
Dine Market


Freelance Copywriter and Editor – Pays $20-$40/hour
Onword Copy


Freelance Technical Editor
ContentBacon


Freelance Home Warranty Repair Writer
Three Ships Media


Freelance AI Trained Writers
Ebizon NetInfo Pvt. Ltd


Freelance Writer
Busy Pixel Media


Freelance Handicapping Writer
Horse Racing Nation


Remote Full-Time Copywriter
Scorr Marketing


Remote Full-Time Medical Copywriter – Pays $30-$33/hour
Systems Ally


Freelance Deal Editor
Slickdeals


Remote Full-Time Technical Writer
InterVision Systems


Freelance Writer/Researcher – Pays $5K/month
Green America


Remote Full-Time Natural/Integrative/Holistic/Functional Health Writer
The Integrative Medicine LLC


Freelance Copywriter
The Darl


NEED WRITERS, BLOGGERS, EDITORS, AUTHORS, OR OTHER CREATIVE FOLKS?? We'll post your ad on WritersWeekly FOR FREE. Please complete

THIS FORM

.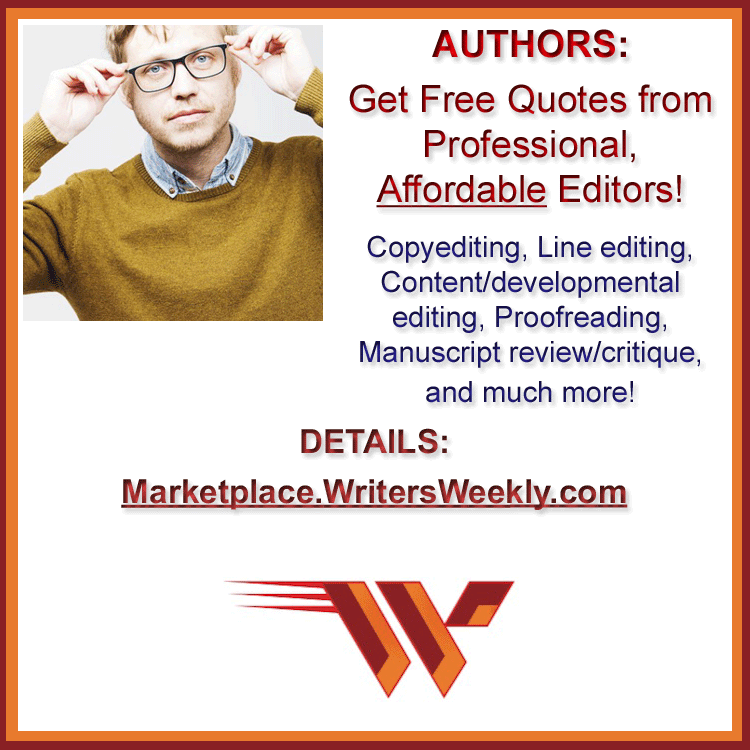 Marketing Secrets
From IT, AI, biotechnology, and life sciences to physics, and soooo much more, these publication will pay you quite a bit for your articles!