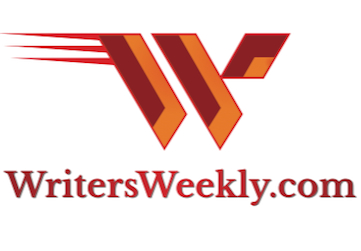 January 01, 2021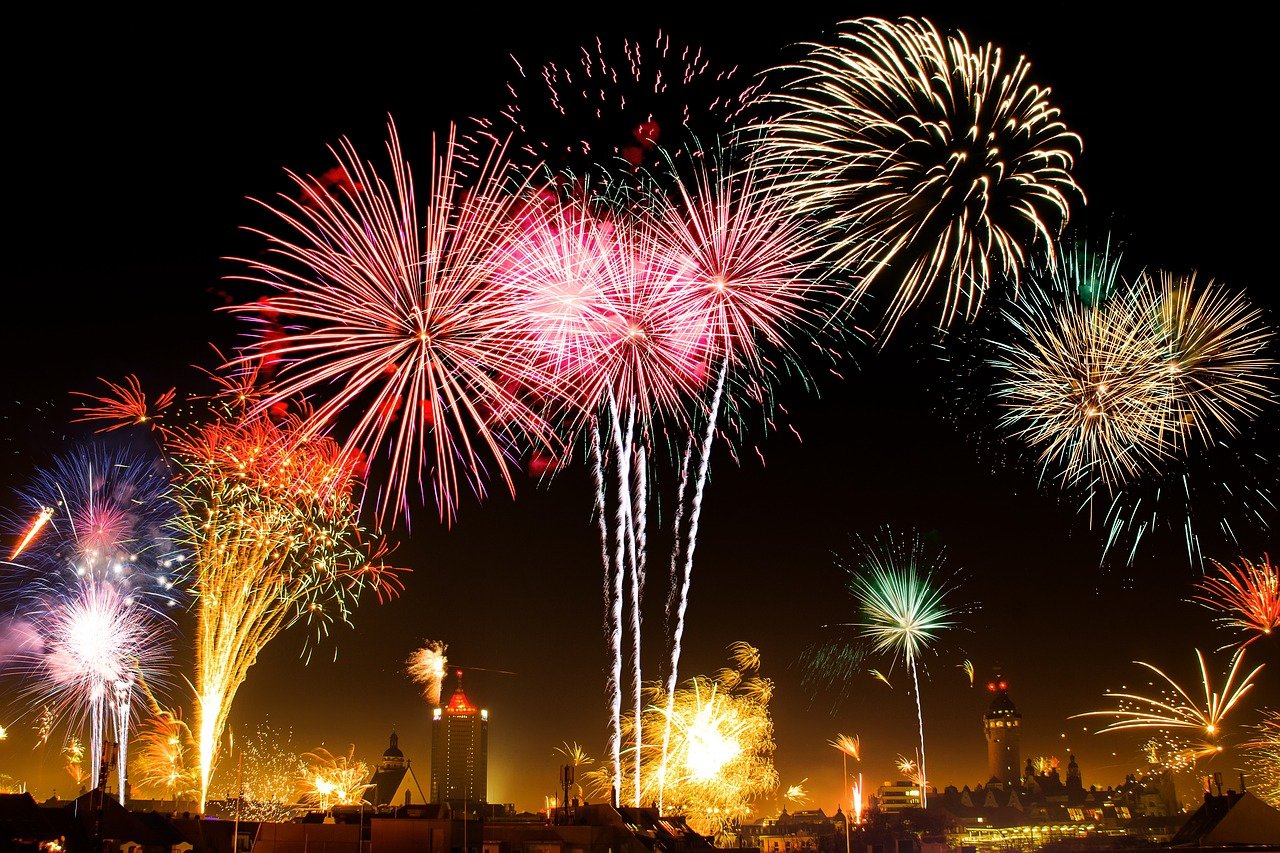 HAPPY NEW YEAR!!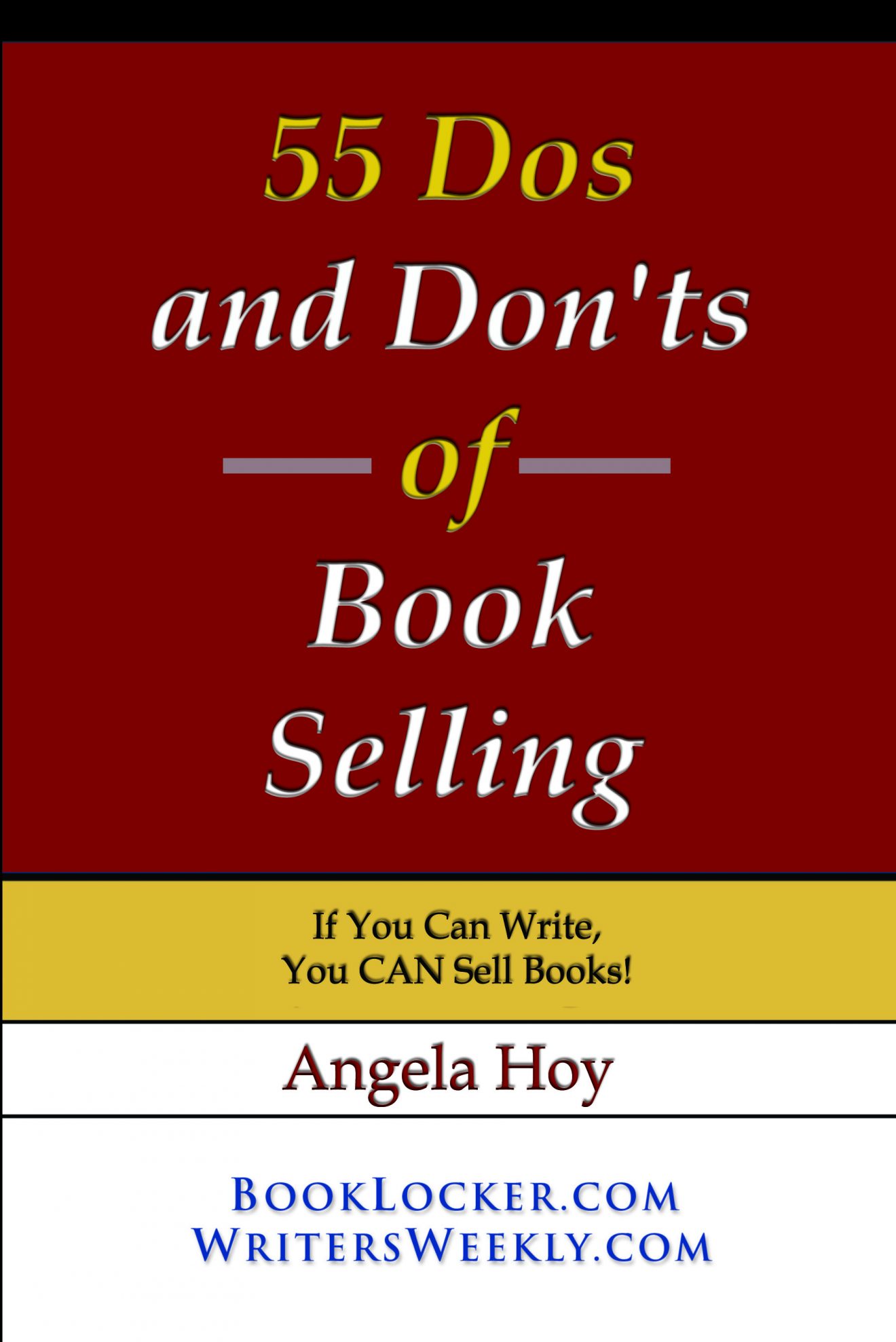 Contents
Paying Markets for Writers and Photographers for 01/01/21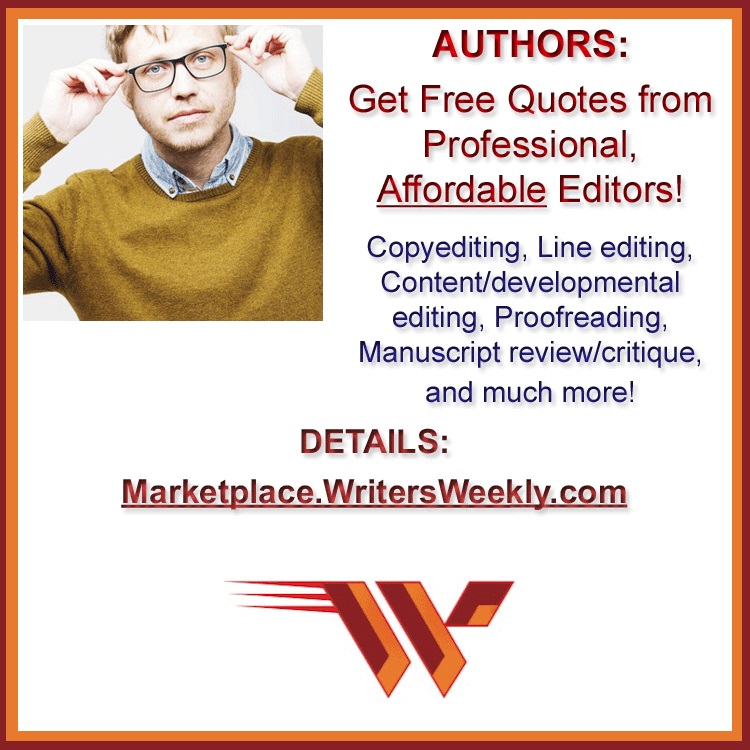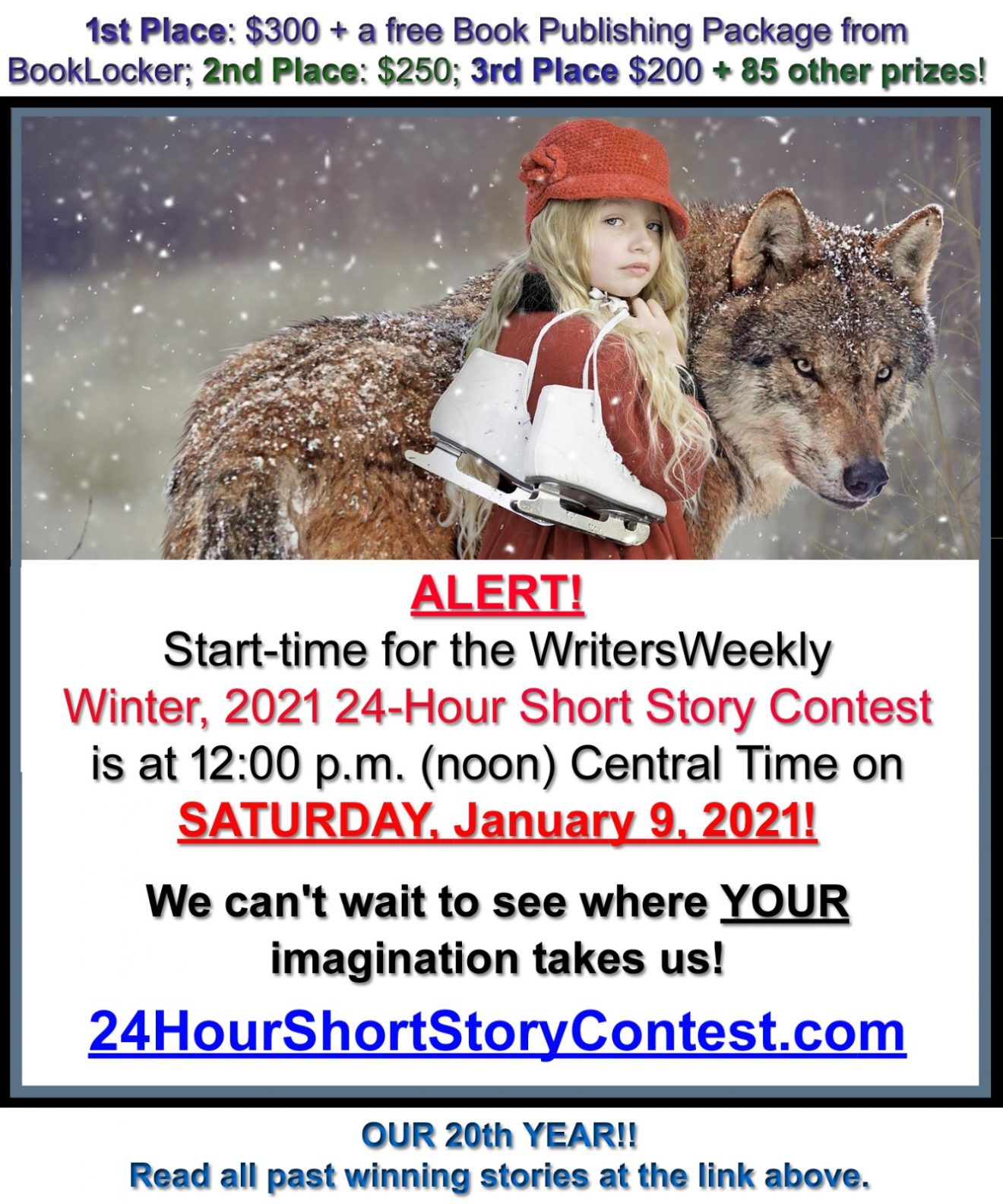 News From the Home Office
I think we can all agree that 2021 sucked cheese balls. I am a firm believer in "The Secret" philosophy - "whatever consumes your thoughts is what you will eventually get in life." With that in mind, I have 21 specific demands for the year 2021 that will be "consuming my thoughts" for the next 12 months...


Simple acts of goodwill CAN and DO lead to more book sales!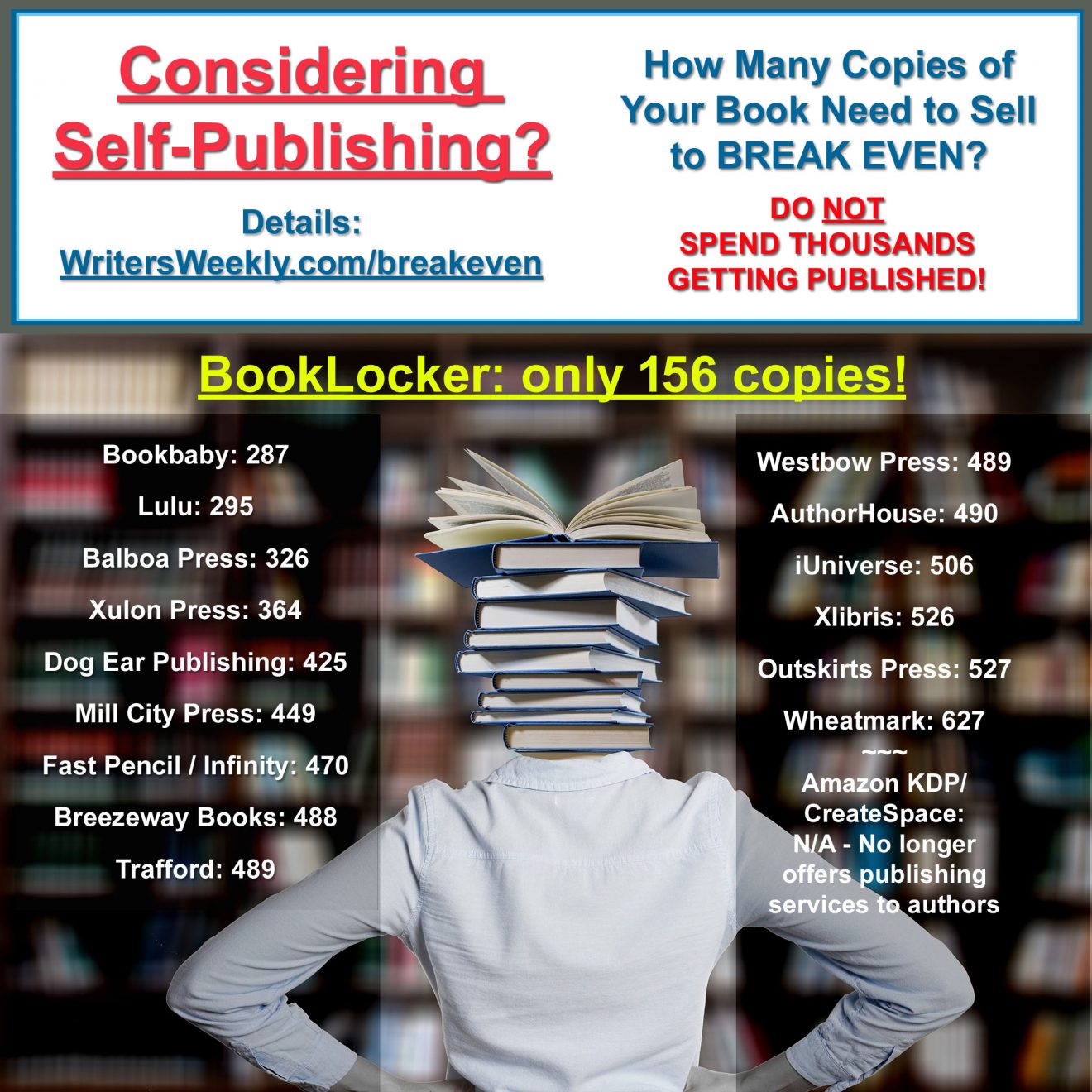 Ask the Expert
I received an unsolicited phone call from a senior marketing consultant at a company that displays books at book fairs. She said her company was only taking 10 books to a book fair in Europe and they chose mine...


Kindle Lending Library is Kaput; Cheerleader's "F*** School" Protected by 1st Amendment; Biden's Laptop Not "Hacked"; and Star Trek/Seuss Parody Shot Down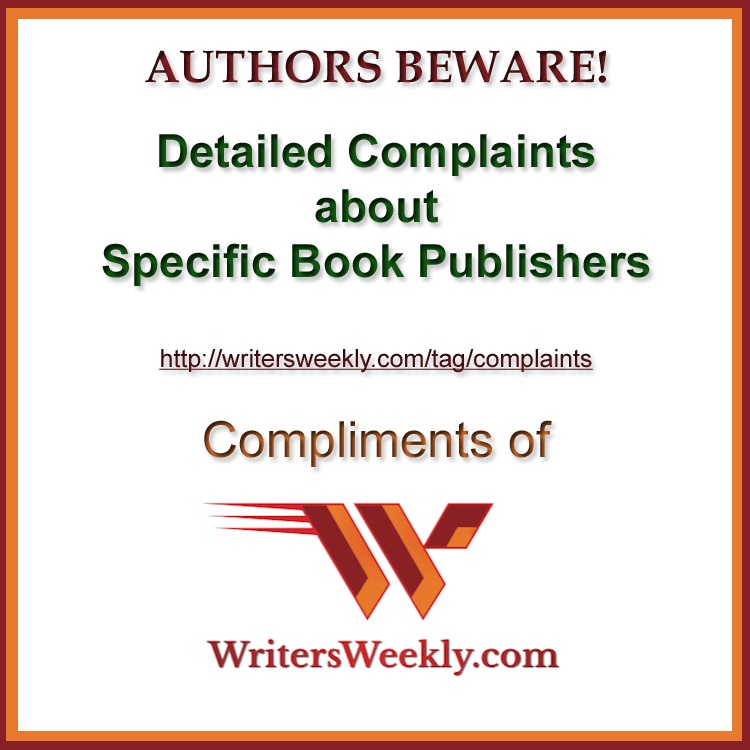 Paying Markets for Writers
"FIDO Friendly is the Travel & Lifestyle magazine for you and your dog. Each issue includes hotel and destination reviews, adoption stories, health and wellness topics and the latest trends." 100% freelance. Welcomes new writers. Circ. 50K. Quarterly. Pays on publication.


We are a trade magazine devoted to exclusive coverage of independent books. Each issue contains reviews of approximately 110 titles across all genres, from independent and university presses only." Welcomes new writers. Bimonthly. Pays writers each month. Publishes ms within a month of acceptance. Buys all rights. No reprints. Responds in about a week. Free to librarians and booksellers online.


"The Gay & Lesbian Review Worldwide is a bimonthly magazine of history, culture, and politics targeting an educated readership of GLBT men and women. The G&LR publishes essays in a wide range of disciplines as well as reviews of books, movies, and plays. 'It's our intellectual journal,' remarked Larry Kramer in The New York Times." Bimonthly. Pays within 60 days of publication. Period between acceptance and publication varies. Buys one-time rights. Occasionally accepts reprints "excerpted from previously published works, and published on our blog."


NEED WRITERS, BLOGGERS, EDITORS, AUTHORS, OR OTHER CREATIVE FOLKS?? We'll post your ad on WritersWeekly FOR FREE. Please complete THIS FORM.
26 freelance jobs!
Freelance Local Reporter/Editor – Wisconsin
Patch Media


Freelance Breaking News Reporter/Local News Curator – Illinois
Patch Media


Freelance Assistant Editor
CalMatters


Freelance Reporter
Chemical Watch


Freelance SMB, Personal Finance Editor
IBTimes


Freelance Celebrity Writer
BSM


Freelance Gardening/Planting Writer
Learn Planting


Freelance Real Estate Investing Industry Blogger/Writer
HQ Account, LLC


Freelance Writer
GearMoose


Freelance UX Writer
Sketch


Freelance Senior Content Writer
Code Ocean


Freelance Content Writer – Pays $63K-$73K/year
Later


Freelance Copywriter – Pays $50-$75/hour
Blue Pegs Consulting


Freelance Copywriter
Keyper Company


Freelance Copywriter
Symphony Talent


Freelance Social Media Manager + Content Creator – Pays $14-$19/hour
SAVI Cucina + Wine Bar


Freelance Content Writer – Pays $13.50/hour
HotNewHipHop.com


Freelance Writer/Content Developer
FranklinCovey


Freelance Social Copywriter
Honey Bar Media, Inc.


Freelance Content Writer – Pays $18-$25/hour
Cristaux International


Freelance Writer & Analyst
Staking Rewards


Freelance Web Content Writer – Health & Wellness
Moringa Infusions


Freelance Investigative Journalist – Pays $25,154-$50,097/year
UniversityWafer, Inc.


Freelance Medical Content Writer – Pays $9-$22/hour
Brown Management Consulting


Freelance Medical White Paper Writer – Pays $25-$30/hour
Mcdonald Content Solutions


Freelance Creative Copywriter – includes benefits
AudiologyDesign


NEED WRITERS, BLOGGERS, EDITORS, AUTHORS, OR OTHER CREATIVE FOLKS?? We'll post your ad on WritersWeekly FOR FREE. Please complete

THIS FORM

.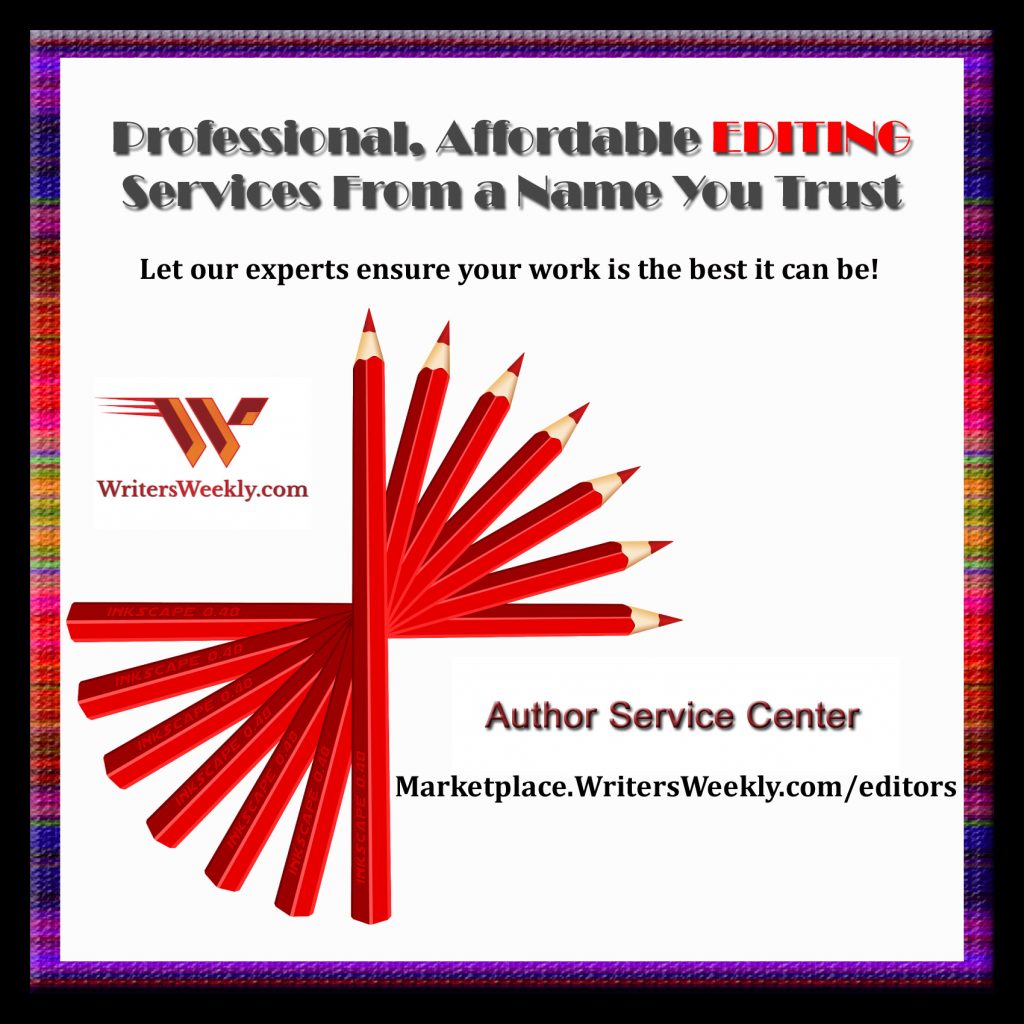 Marketing Secrets
I decided, not too long ago, to do something different, and have my creative services listed through Writers' Directories...