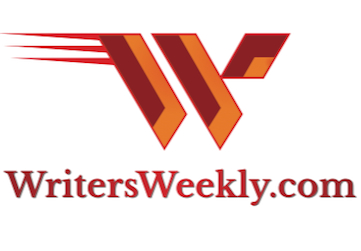 JANUARY 27, 2022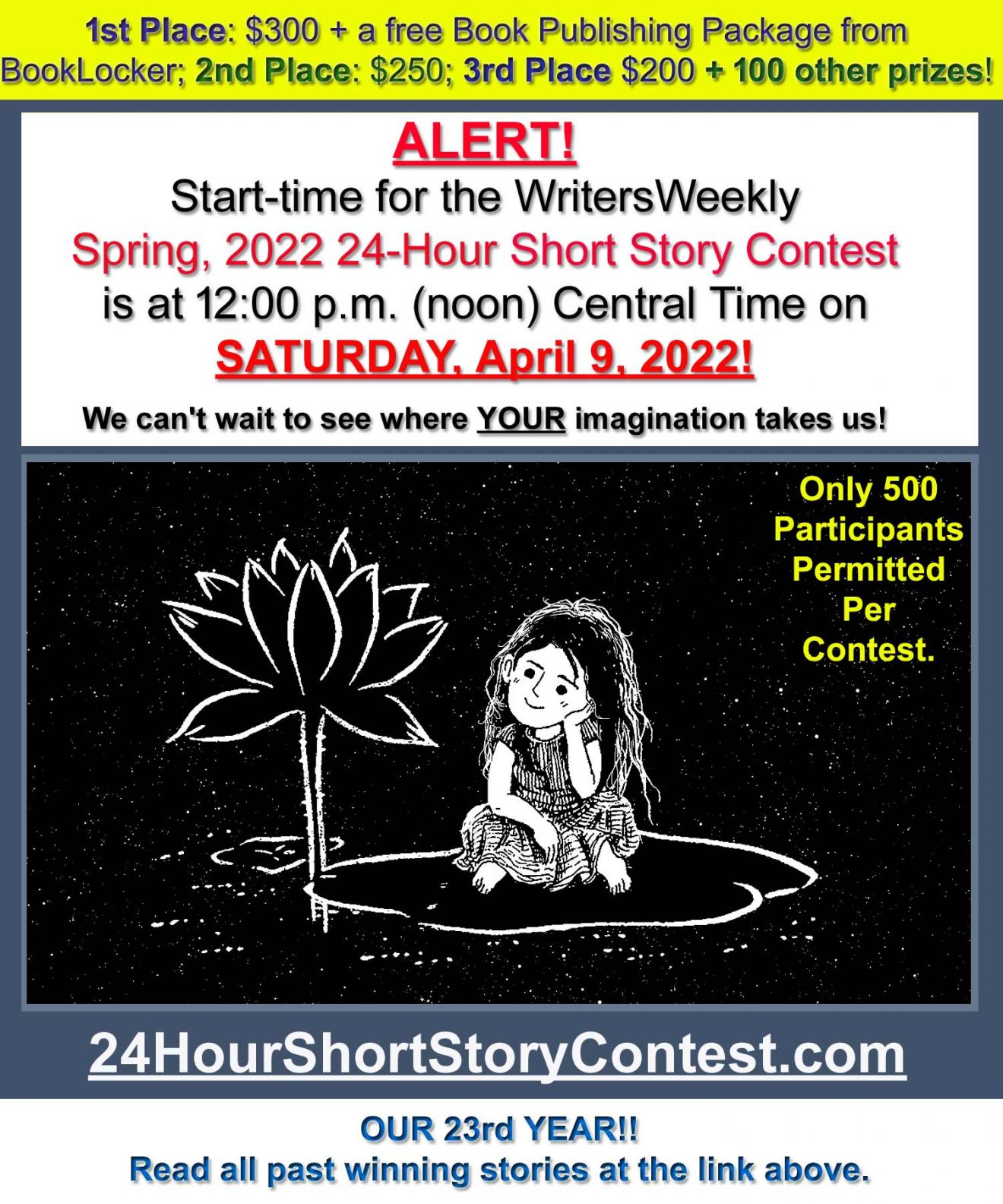 Contents
Paying Markets for Writers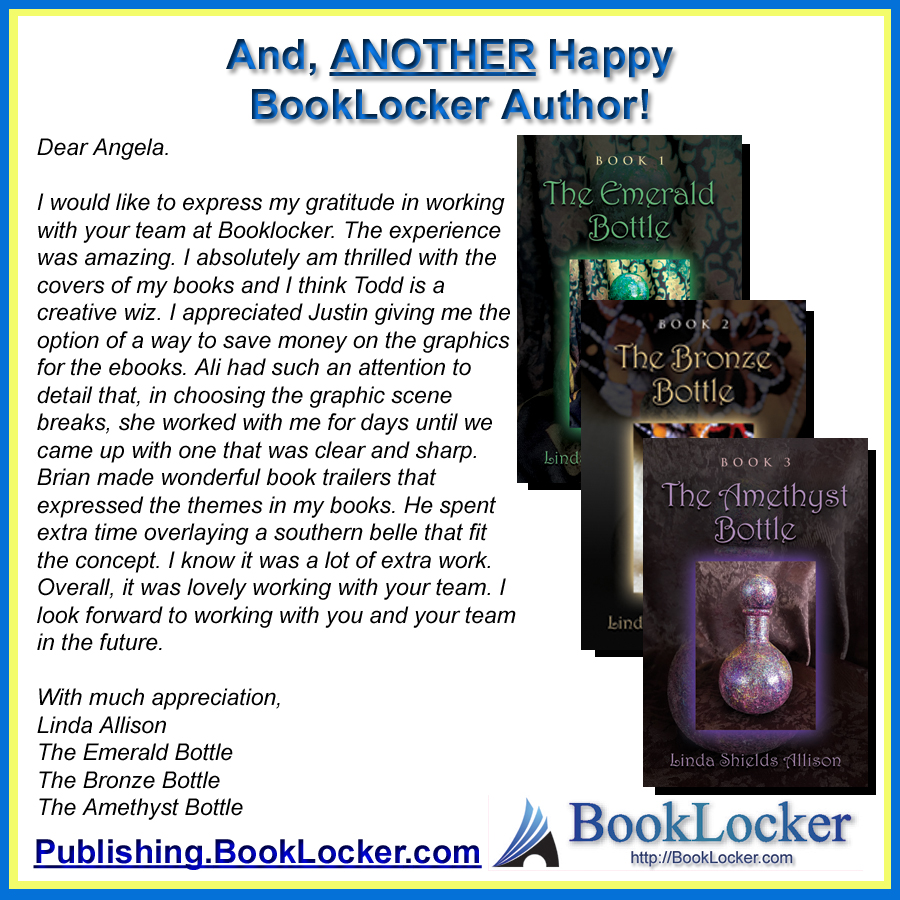 From the Publisher's Desk
If nobody knows your book exists, you can update it until your fingers bleed but that's not going to sell copies. Does YOUR book need a promotional re-boot?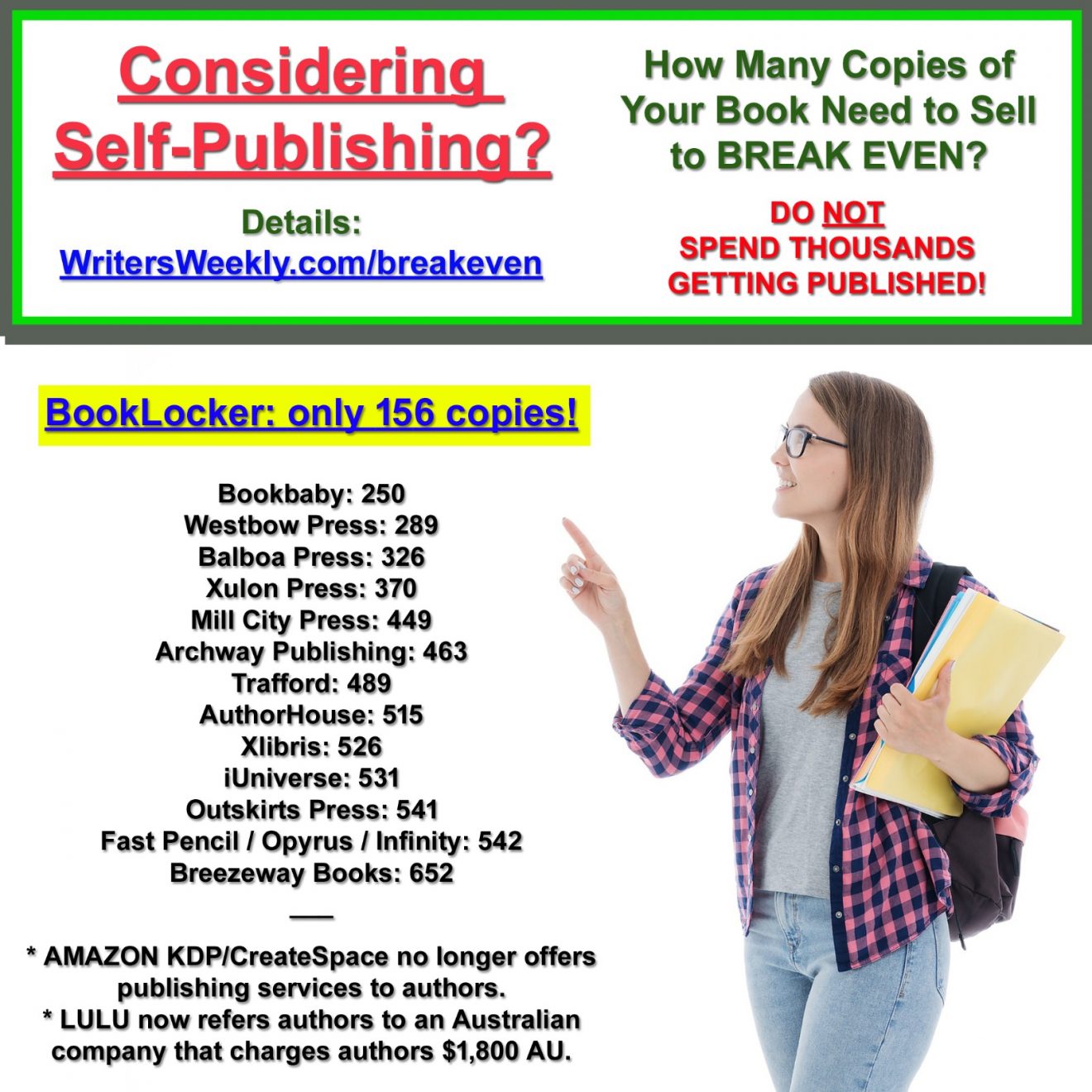 News From the Home Office
Everything will be edible, of course. I'm especially excited about the beautiful Atomic Grape Tomatoes. Check out those colors!! I even found a toothache plant which looks like something out of Little Shop of Horrors. How cool is that?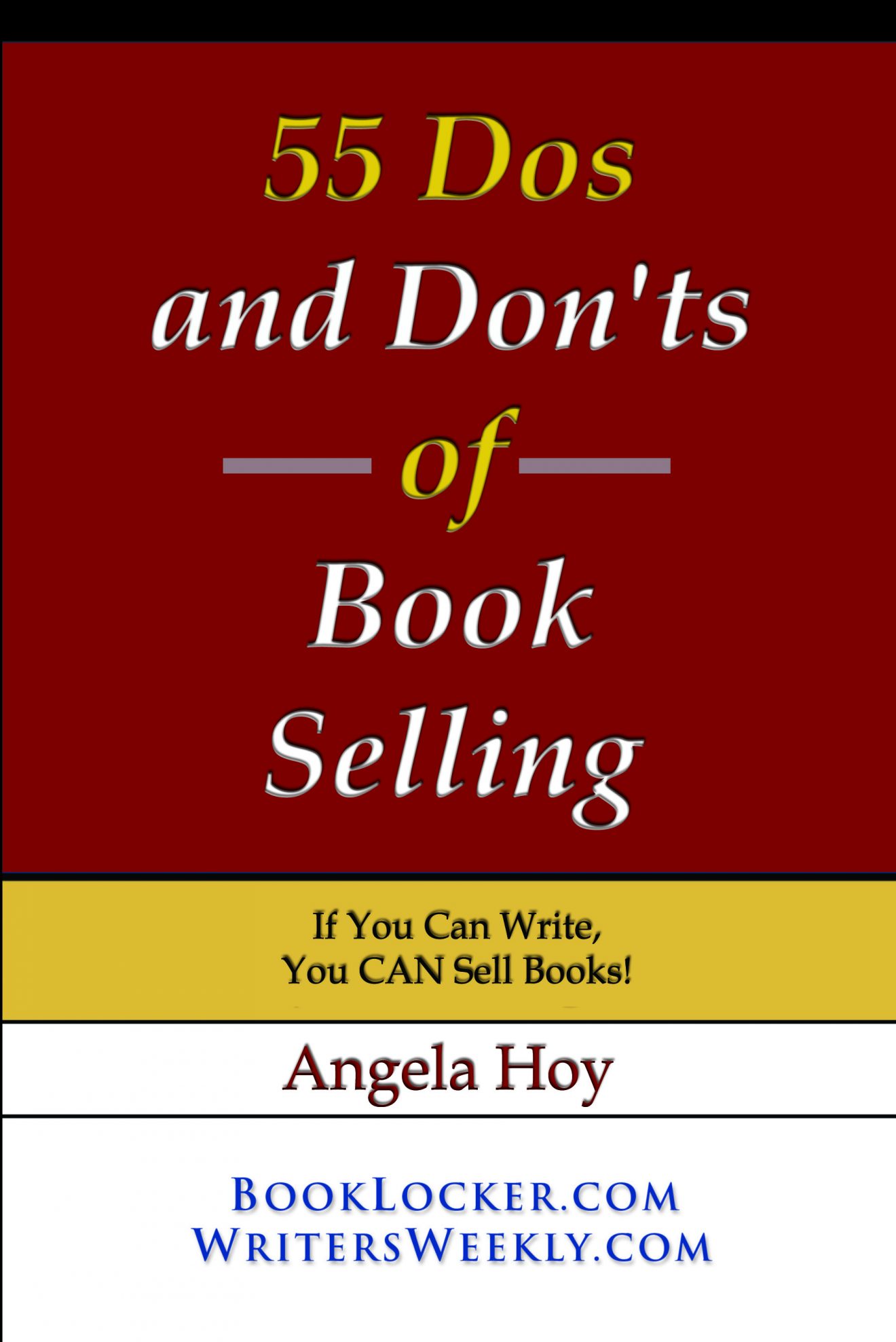 Feature Article
Don't listen to the would-be know-it-all's who facilitate failure. If you want to be a real writer, you must start acting like a professional NOW.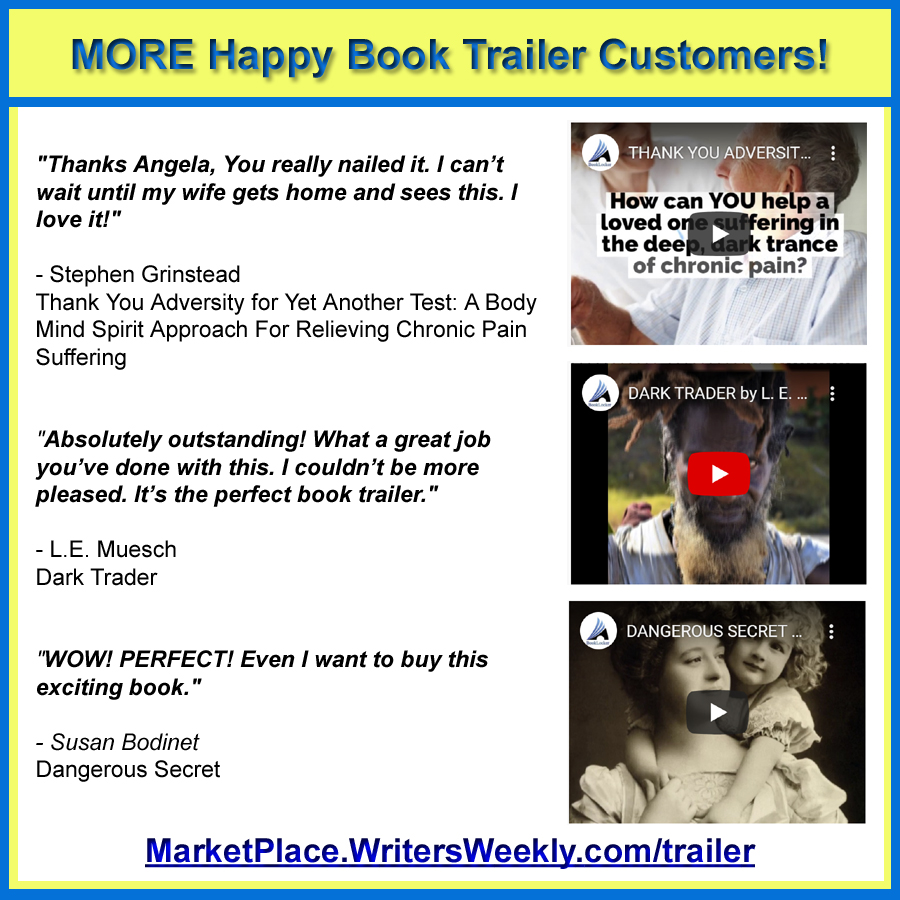 In The News!
MORE: The feds are hiring writers to create future court testimony for government officials; The latest books that are victims of cancel culture; Ha ha ha! Actress' fans sue for $5M because she was cut from a movie; CNN says Sarah Palin vs. New York Times trial will be "excruciating" for the paper; Amazon driver faces off with a bear!; ABBA settles lawsuit with stupid band that used their name; NYC professors sue over "anti-Semitic" Union; Author commits suicide after pedophilia accusations and then people burned his books at his grave; and Major booksellers accused of selling anti-Semitic book that was plagiarized from other sources.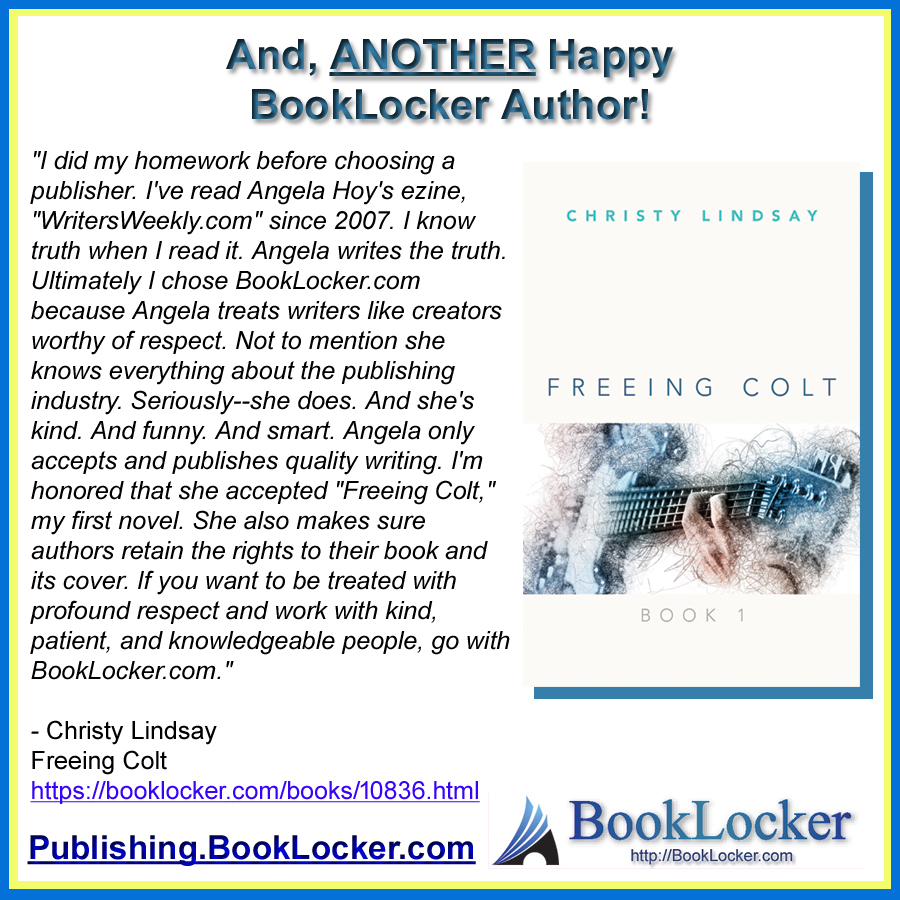 Ask The Expert!
"In my book, I am using the name of an actual hospital. Strange goings-on happen at this hospital. Should I make up a fictitious hospital?"


Paying Markets for Writers
"Wyoming Wildlife is the publication of the Wyoming Game and Fish Department." Pays on acceptance after edits. Publishes ms 3 months to a year after acceptance. Buys first rights with 60 day waiting period after publication. Accepts reprints based on subject, where it was published and whether it is Wyoming specific in nature. Responds within 6-8 weeks.


Pays base rate of $0.40/word. Flat rates are also available.
"A weekly agricultural paper, started in 1940, published in Billings, MT. Not politically correct. Offers to our large and close readership not only the news that affects production agriculture but also a healthy dose of Western history, a weekly cooking column, plenty of patriotic material, and plenty of Western humor." Welcomes new writers. Circ. 15K. Weekly. Pays end of the month. Period between acceptance and publication varies. "Depends on whether their material needs to be printed immediately to be of any use to my readership or whether it can be printed any time ... Depends how large the paper is, and that varies by season -- longest in the spring and fall -- size related DIRECTLY to advertising quantity." Buys first rights. Accepts reprints. Responds one week. Sample copy free for two months by mail with SASE. Subscription $55/year. "No guidelines other than have something interesting to say that my ag readership would be interested in reading. About 800 words work well. Will work with longer material if the material is good enough."


"The African American Golfer's Digest is the nation's leading print and digital publication serving 80,000 avid Black American golfers every quarter as a PGA of America Diverse Supplier. Since launching in 2003, our distinctive reach in providing the latest news, information, and activities to our niche market has gained us numerous awards, proclamations and recognition as a "Top Business". The African American Golfer's Digest is an independently minority/woman-owned publication." Quarterly digital and semi-annual print. No reprints.


"Known for publishing important new writers early in their careers" (PEN), AGNI discovers stories, poems, and essays that map our pressured interiority and respond in necessary ways to the bedeviled state of the world. Seven contributors have gone on to win the Nobel Prize in Literature." Welcomes new writers. Biyearly. Pays on publication. Publishes 4-6 months after acceptance. Buys first worldwide rights. No reprints. Responds in 2-4 months. Guidelines online.


PAYS $20/page for prose, $40/page for poetry
NEED WRITERS, BLOGGERS, EDITORS, AUTHORS, OR OTHER CREATIVE FOLKS?? We'll post your ad on WritersWeekly FOR FREE. Please complete THIS FORM.
30 freelance writing jobs!
Freelance Gaming News Editor
CBR.com


Freelance Hebrew Grammar Content Writer
Mango Languages


Freelance English Grammar Content Writer
Mango Languages


Freelance Copywriter
Clutch


Freelance Storyteller Copywriter
Kiva.org


Freelance Bilingual Copywriter
Profiles


Freelance Legal Content Writer
Ontra


Freelance Clean Energy Focused Writer and Editor
Sure Oak


Freelance Virtual Guide and/or Content Creator
Heygo


Freelance Content Writer – Pays $65K/year
Opteon AMC


Freelance Writer
The Courier


Freelance Resume Writer
USA Career Consulting


Freelance Content Writer – Science (K-12)
Q2A media Services Private limited


Freelance Proofreader
SIDUS


Freelance Writers
We Write Blog Posts LLC


Freelance Writers
Pomelo Marketing


Freelance Homesteading, Farming, Raising Animals Blog Writers
Outdoor Happens Homestead


Freelance Technology, Learning Environments, & Student Well-Being Writer
Education Week


Freelance Clean Beauty Writer – Pays $20K-$30K/year
Treehugger


Freelance Snapchat News Editor
DailyMail.com


Freelance Sustainability Writer
WoollyGreen


Freelance Writers
WordAgents.com


Freelance Health/Weight Loss/Supplement Writer
Revival Point Labs


Freelance Nature & Outdoors Content Writer
Innovatic Media


Freelance Home Improvement/DIY Blog Writer – Pays $0.06/word
Bomisch


Freelance Gaming Writer
Augmented Supply


Freelance Anime News Writers
Anime Geek


Freelance Content Writer
Centra Staffing


Freelance Researcher/Writer
YouTube


Freelance Writer
RVBlogger


NEED WRITERS, BLOGGERS, EDITORS, AUTHORS, OR OTHER CREATIVE FOLKS?? We'll post your ad on WritersWeekly FOR FREE. Please complete

THIS FORM

.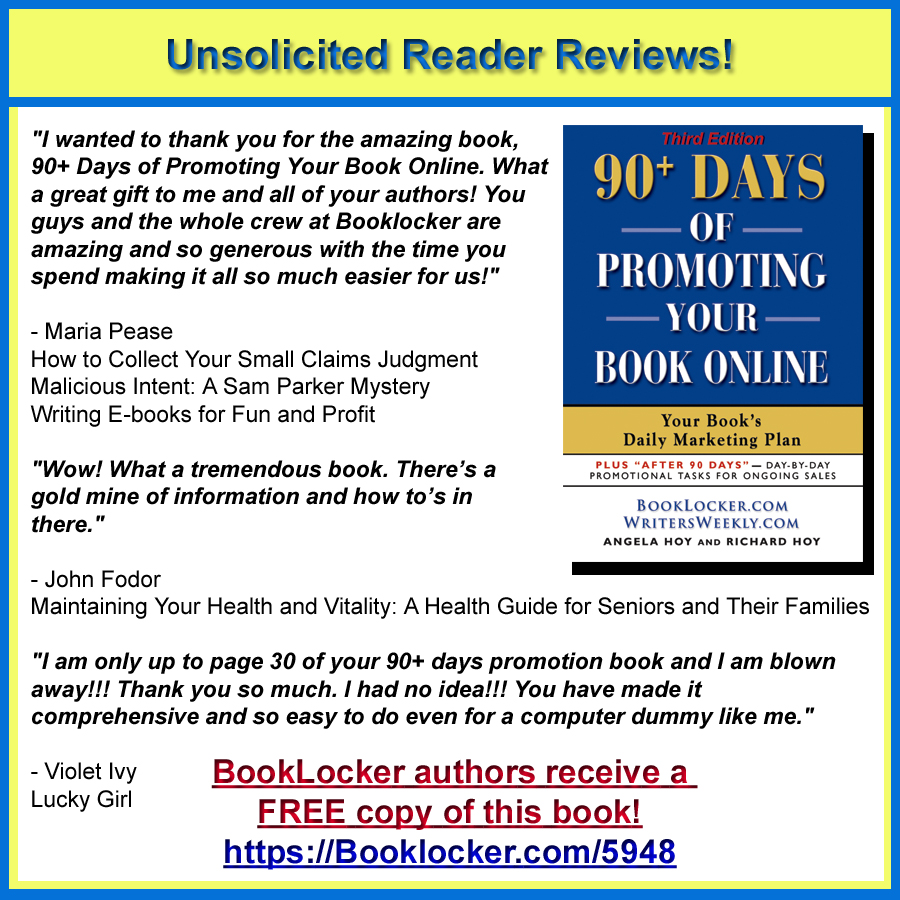 Marketing Secrets
Have you considered these 5 ways to attract more readers...AND MORE BOOK SALES?