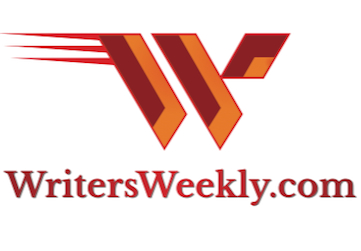 OCTOBER 21, 2022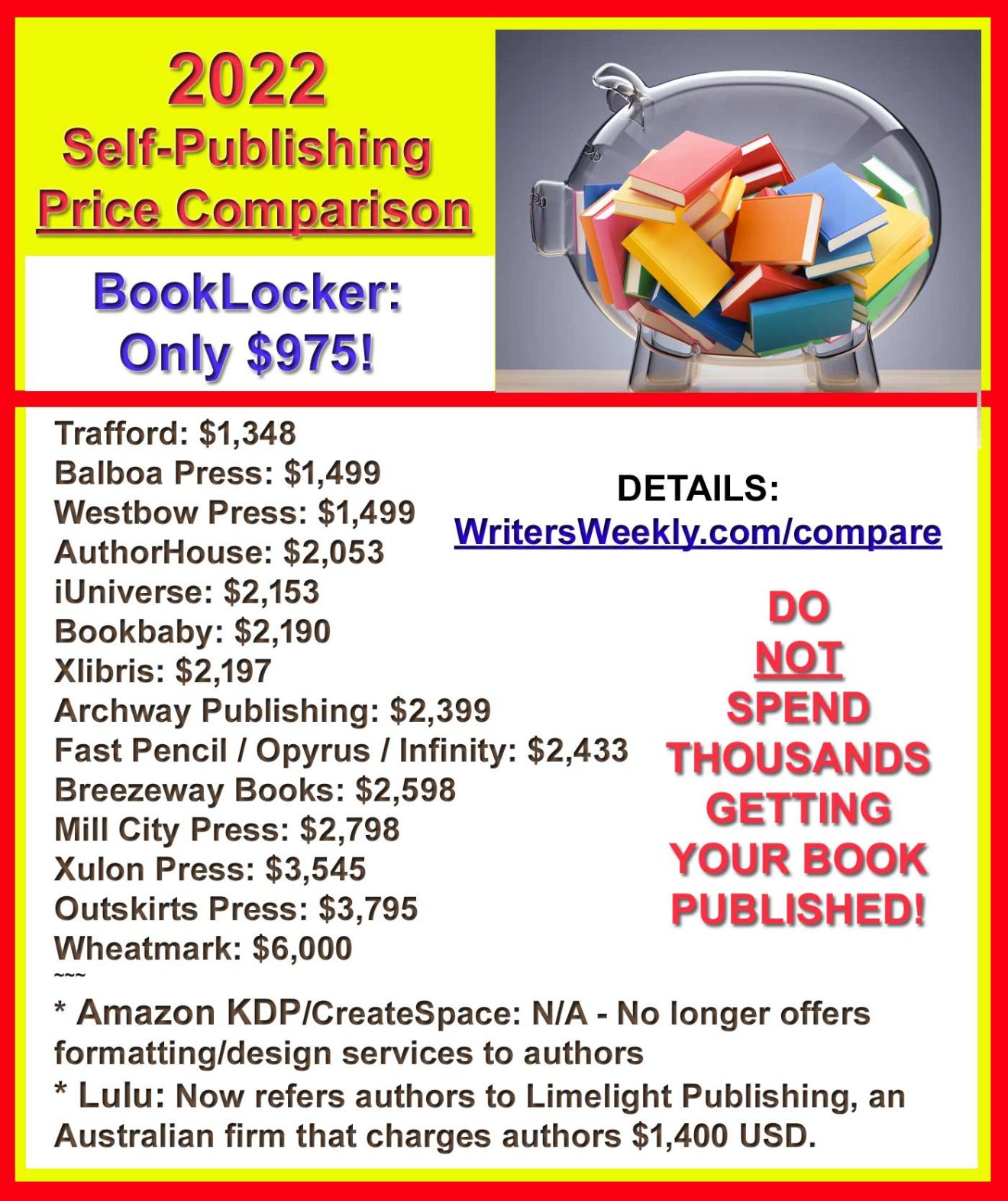 ONLY 500 PARTICIPANTS PERMITTED SO DON'T
DELAY IF YOU WANT TO PLAY!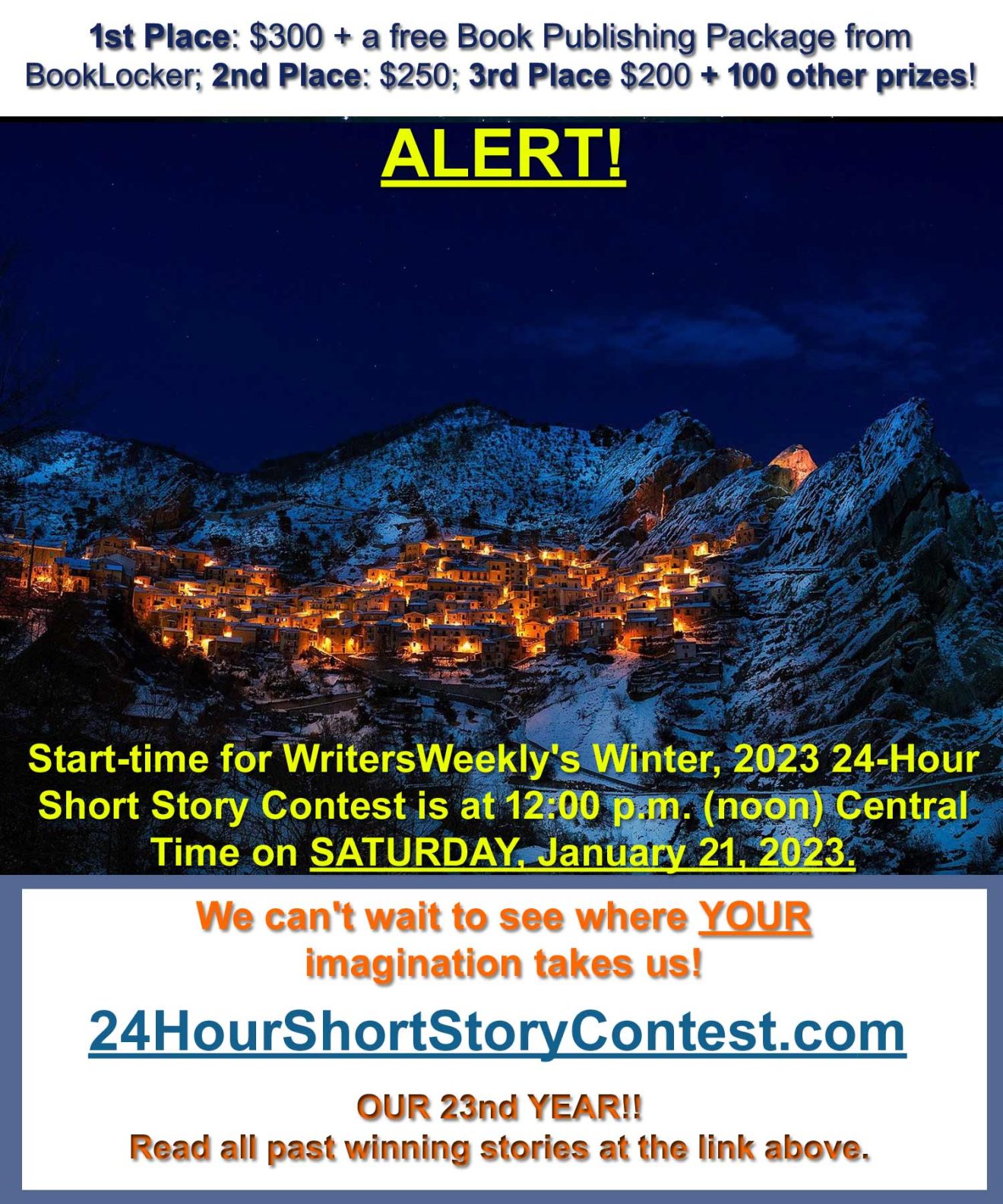 Contents
~
~
~
Paying Markets for Writers
~
~
~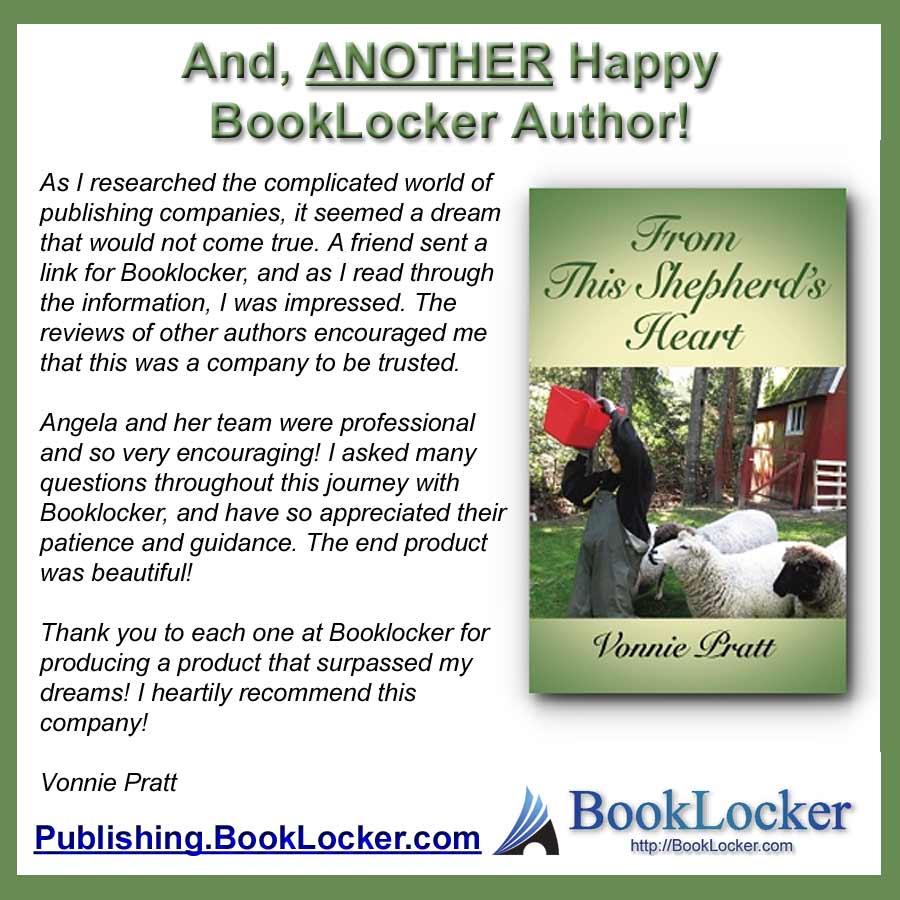 From the Publisher's Desk
We've been savings these for a few weeks now so there are a LOT to entertain you!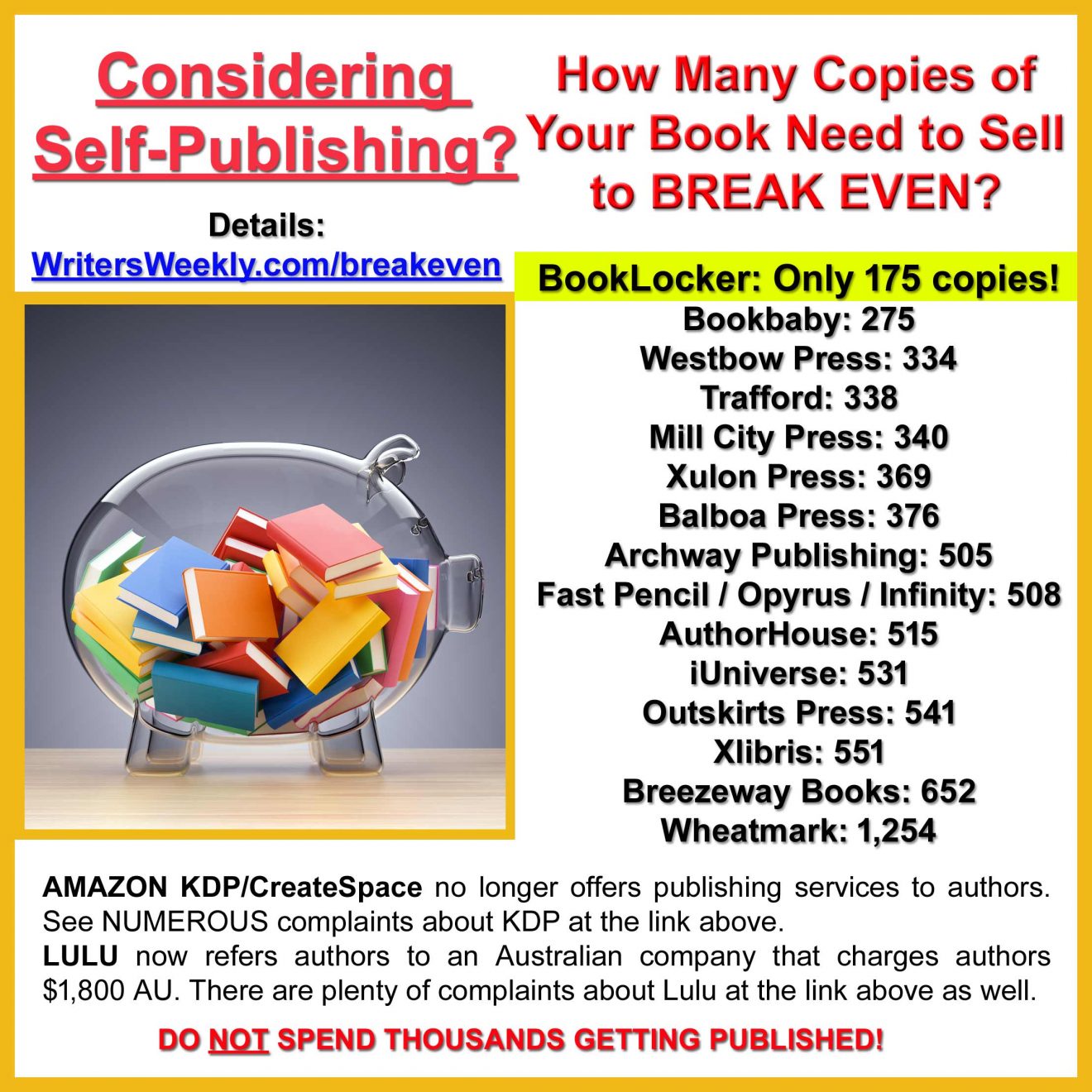 News From the Home Office
At the request of the Dade County Historical Society, I agreed to reenact Mary Ann McDonough Bennett, who lived on a local 320-acre farm with her husband and 12 CHILDREN! Wait until you hear the bloody Cherokee Indian part of the story!!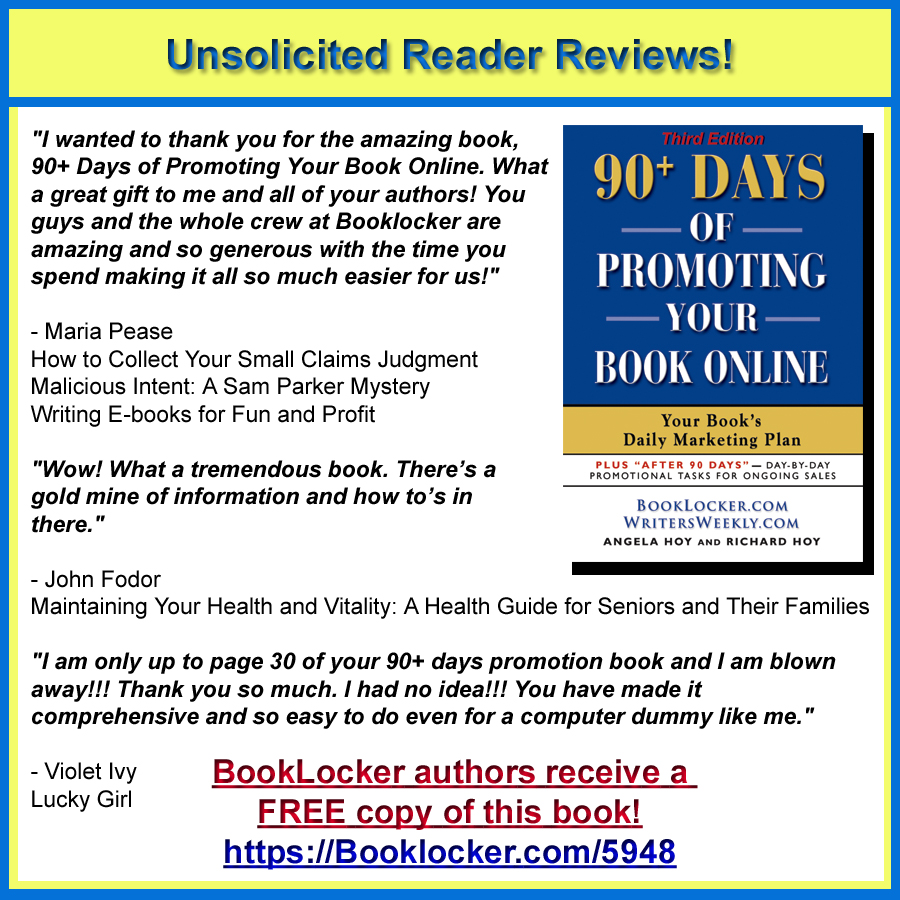 In The News!
MORE: Incredibly stupid Lana Del Rey claims she lost 200-page manuscript for Simon & Schuster when computer stolen; College professor shares student's cheating method; Christian teacher fired for refusing to read certain books to children in daycare; Former WSJ reporter claims law firm hired Indian hackers; Pentagon equity chief praises book calling 9/11 first responders "menaces;" U.S. citizens sentenced to prison in Saudi Arabia for tweets; Feds refuse to hand over JFK assassination records; and Self-help author allegedly found hoarding a variety of animals.


Paying Markets for Writers
"America's premier pro-life publication." Welcomes new writers. Quarterly. Pays on publication. Publishes ms within three years of acceptance. Buys first rights. No reprints. Responds within a month. Sample copies available on request by email.


"As world economies converge, CFI.co reports from the fault lines of integration. CFI.co features original writing on financial, economic, and political topics that have a global impact." Welcomes new writers. 25% freelance. Circ. 120K. Quarterly moving to bimonthly. Pays on acceptance. Publishes ms in next quarterly issue. Buys all rights. No reprints. Responds within 1-2 days. Sample copy available in PDF form. Subscription $59.95.


"We're a regional bicycling magazine, with a focus on bike tourism, general interest news relating to bicycling, and bicycle events." Publishes 11 issues a year. Pays on publication. Publishes ms 3-4 months after acceptance. Buys First N.A. rights. Accepts reprints. Responds in 1-2 weeks.


"Contrary® was founded in 2003 at the University of Chicago by alumni of Chicago's Master of Arts Program in the Humanities. It was quickly embraced and has been abundantly nourished by graduates of the Vermont College of Fine Arts MFA in Writing program. It now operates independently and without a thought of profit on the South Side of Chicago and publishes writers from throughout the world. It publishes poetry, fiction, lyrical commentary, creative non-fiction, and especially works that blur the edges of those categories." 100% freelance. Welcomes new writers. Quarterly. Pays on receipt of invoice. Publishes ms one month after acceptance. Buys all rights: "1) worldwide rights to publish in any or all versions of Contrary and other Contrary-affiliated media, including domestic and foreign, whether in the English language or translated into a foreign language, including any successor, similar or replacement versions thereof; 2) exclusive worldwide rights for a period of 90 days from the date of Contrary's first publication of the work; 3. non-exclusive perpetual rights to republish, store, syndicate or distribute the work or portions of the work in any language and in any country, and 4) the right to use your name and likeness in a fair and dignified manner and to publish information about you in connection with the advertising and promotion of Contrary and of the Work. 5) When exclusive rights expire after three months, the author is free to seek republication elsewhere, but Contrary must be credited in all subsequent publications. 6) All rights granted by this agreement are granted in perpetuity and applicable in all media including, but not limited to, all electronic media, internet, wireless or mobile platforms whether now known or hereafter created." No reprints. Responds in less than 90 days.


Pays $20 per author, per issue.
NEED WRITERS, BLOGGERS, EDITORS, AUTHORS, OR OTHER CREATIVE FOLKS?? We'll post your ad on WritersWeekly FOR FREE. Please complete THIS FORM.
30 freelance writing jobs!
Freelance Editor – Pays $23/hour
Daily Meal


Freelance Food and Beverage Feature Writer – Pays $0.08/word
Daily Meal


Freelance Wrestling News Writer – Pays $21/hour
Wrestling Inc.


Freelance Health Writer – Pays $52.4K-$66K/year
Fox Corporation


Freelance Food and Dining News Writer – Pays $21/hour
Tasting Table


Freelance Guitar Writer
Strummingly.com


Freelance Content Writer
Lairic


Freelance Roofing/Home Improvement Writer/Editor
EcoWatch


Freelance Writer
Legalcom Group


Freelance Food Writer
theonlinegrill.com


Freelance Content Writer
F5 Media


Freelance Content Writer
Roketto


Freelance Medical Writer – Pays $30-$60/hour
LH Medical Communications


Freelance Proofreader
Team Velocity


Freelance Cybersecurity Technical Writer – includes benefits
iboss


Freelance Technical Witer/Editor – Pays $40K-$65K/year
Akyrian Systems


Freelance Technical Writer
Altera Digital Health


Freelance Brand Writer
Motorola Solutions


Freelance Copywriter – Pays $50-$60/hour
Function of Beauty


Freelance Copywriter
VIVA Creative


Freelance News Writer
GameRant


Freelance Copywriter
Razorfish Health


Freelance Technical/Content Writer – Pays up to $45/hour
Talenti Qo Workforce and RPO Services PVT LTD.


Freelance Writer – Pays $0.20/word
Bridge Education Group, Inc.


Freelance Weekend Writer
GAMURS Group


Freelance Solar Writer – Pays $25-$30/hour
Footprint Hero LLC


Freelance SEO Copywriter
Cars.com


Freelance UX Writer
Jellysmack


NEED WRITERS, BLOGGERS, EDITORS, AUTHORS, OR OTHER CREATIVE FOLKS?? We'll post your ad on WritersWeekly FOR FREE. Please complete

THIS FORM

.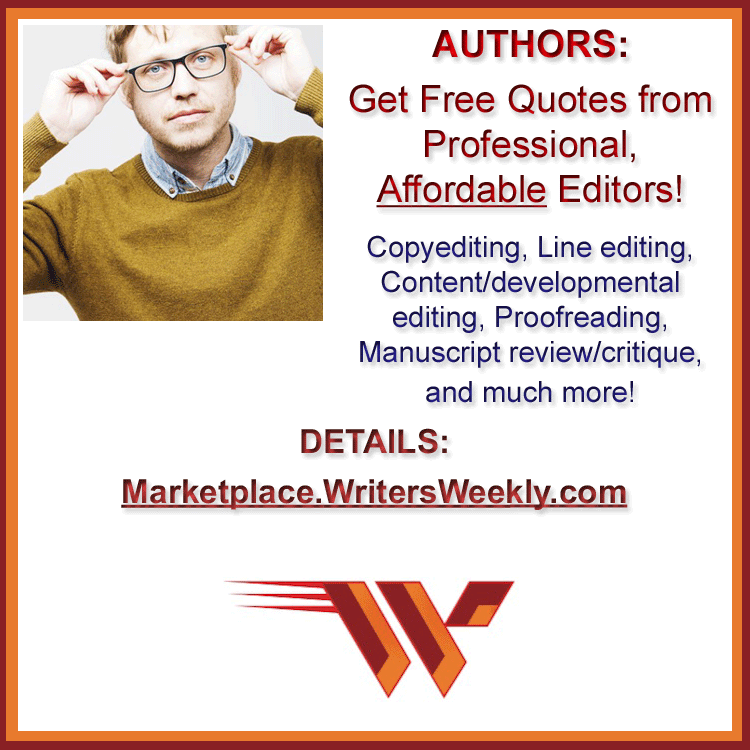 Marketing Secrets
This is a formula that I learned from a professor in college. It's called the Socratic Close, and not only is it highly effective, but it's easy to use...