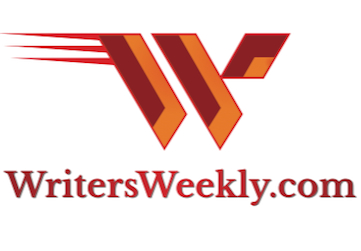 NOVEMBER 18, 2023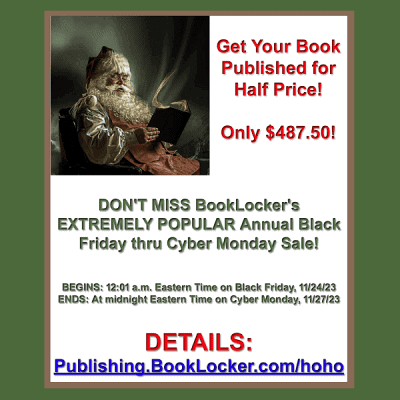 IMPORTANT: You can sign up during the sale, and submit your manuscript for formatting when YOU are ready. We work on YOUR timeline. :)
Contents
~
~
~
~
~
~
Paying Markets for Writers
~
~
~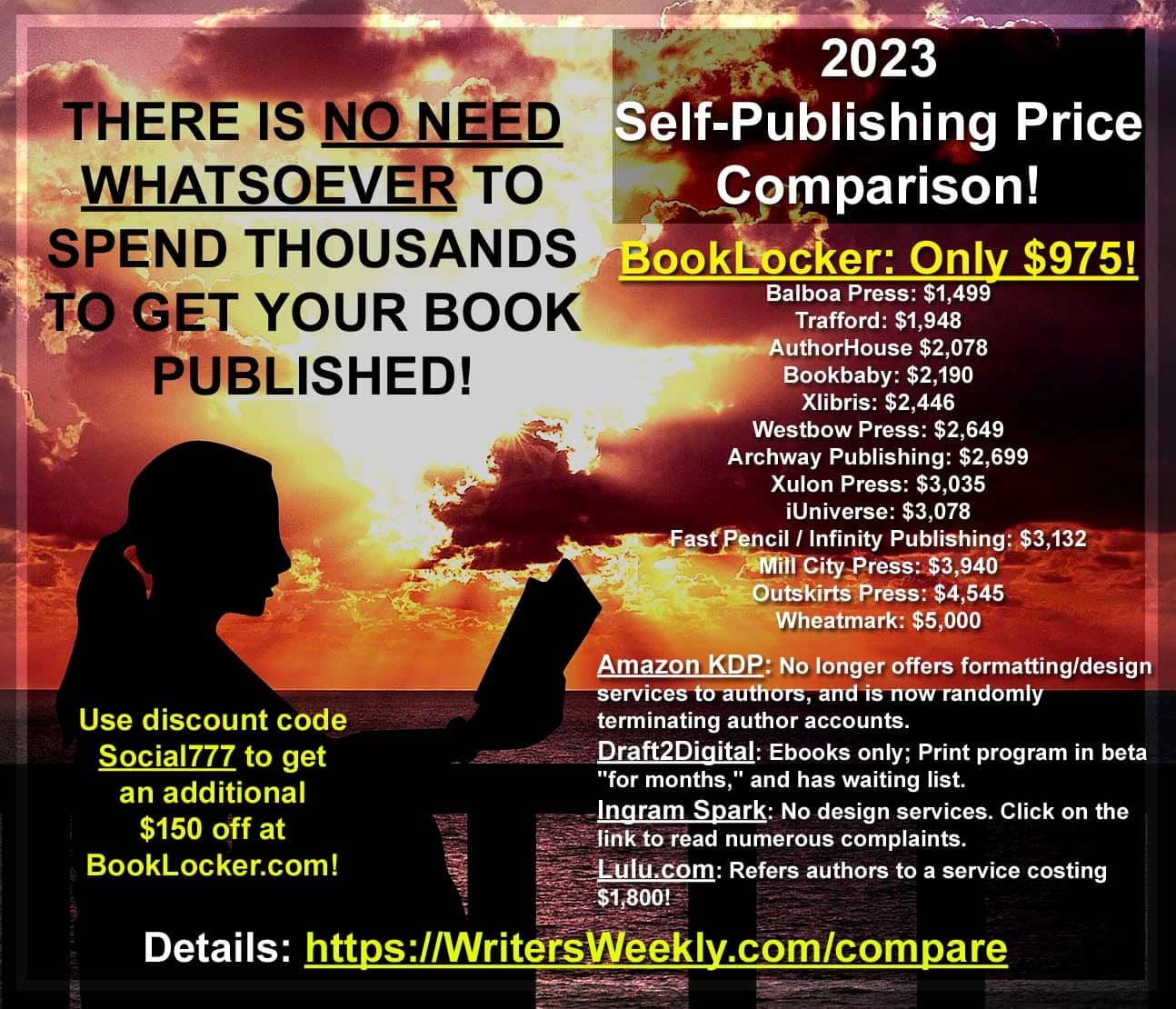 ONLY 500 PARTICIPANTS PERMITTED SO DON'T
DELAY IF YOU WANT TO PLAY!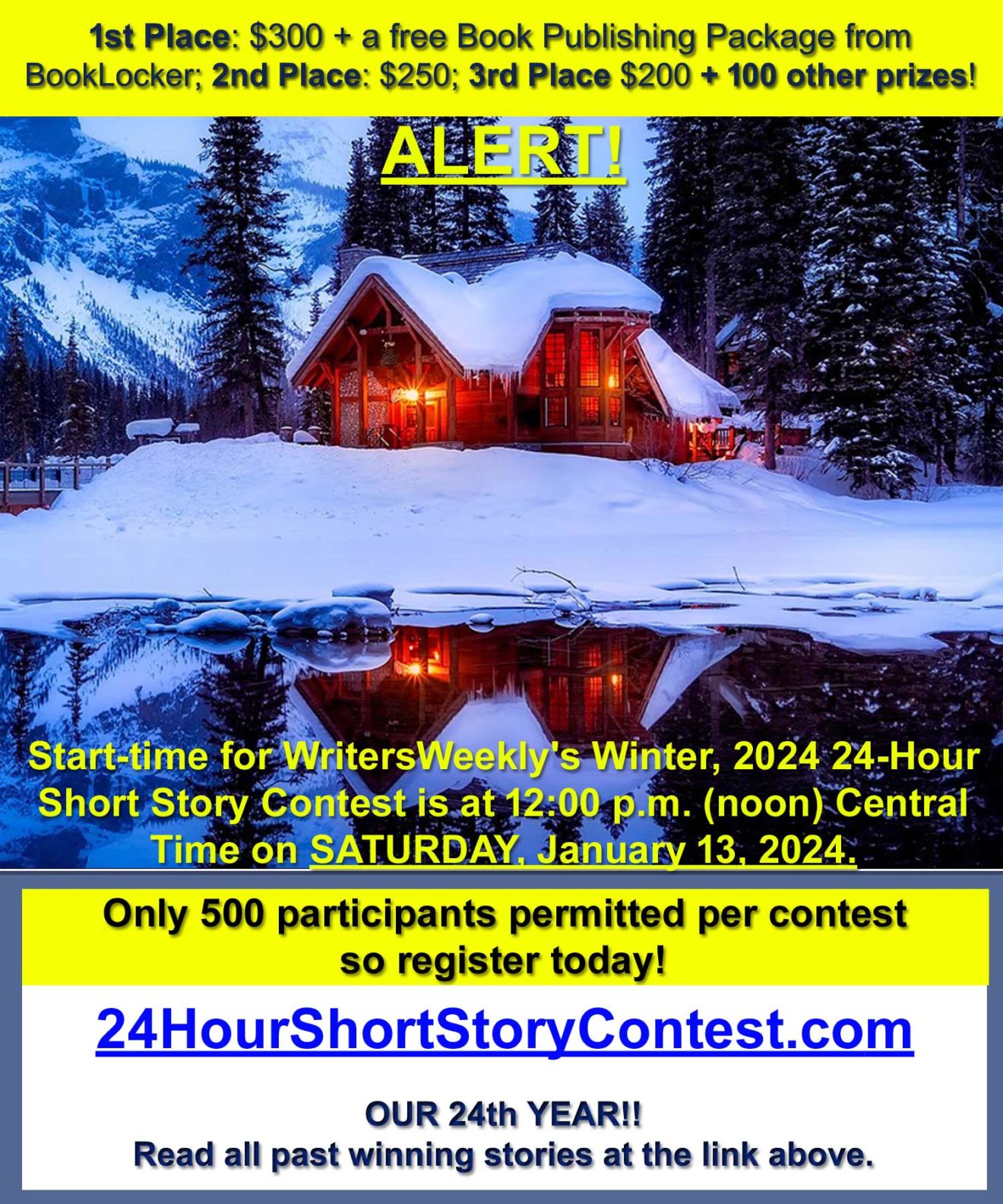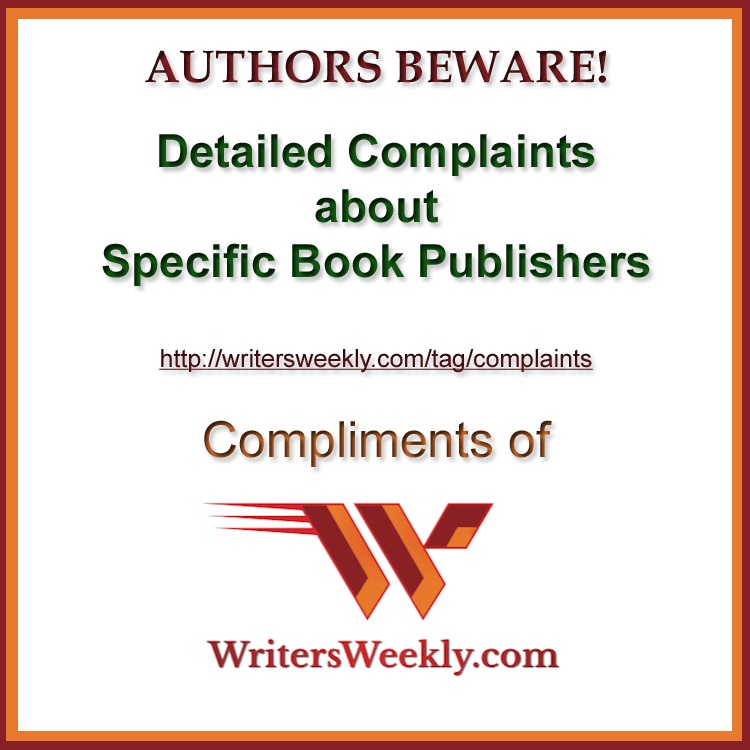 From the Publisher's Desk
IMPORTANT: You can sign up during the sale, and submit your manuscript for formatting when YOU are ready. We work on YOUR timeline. :)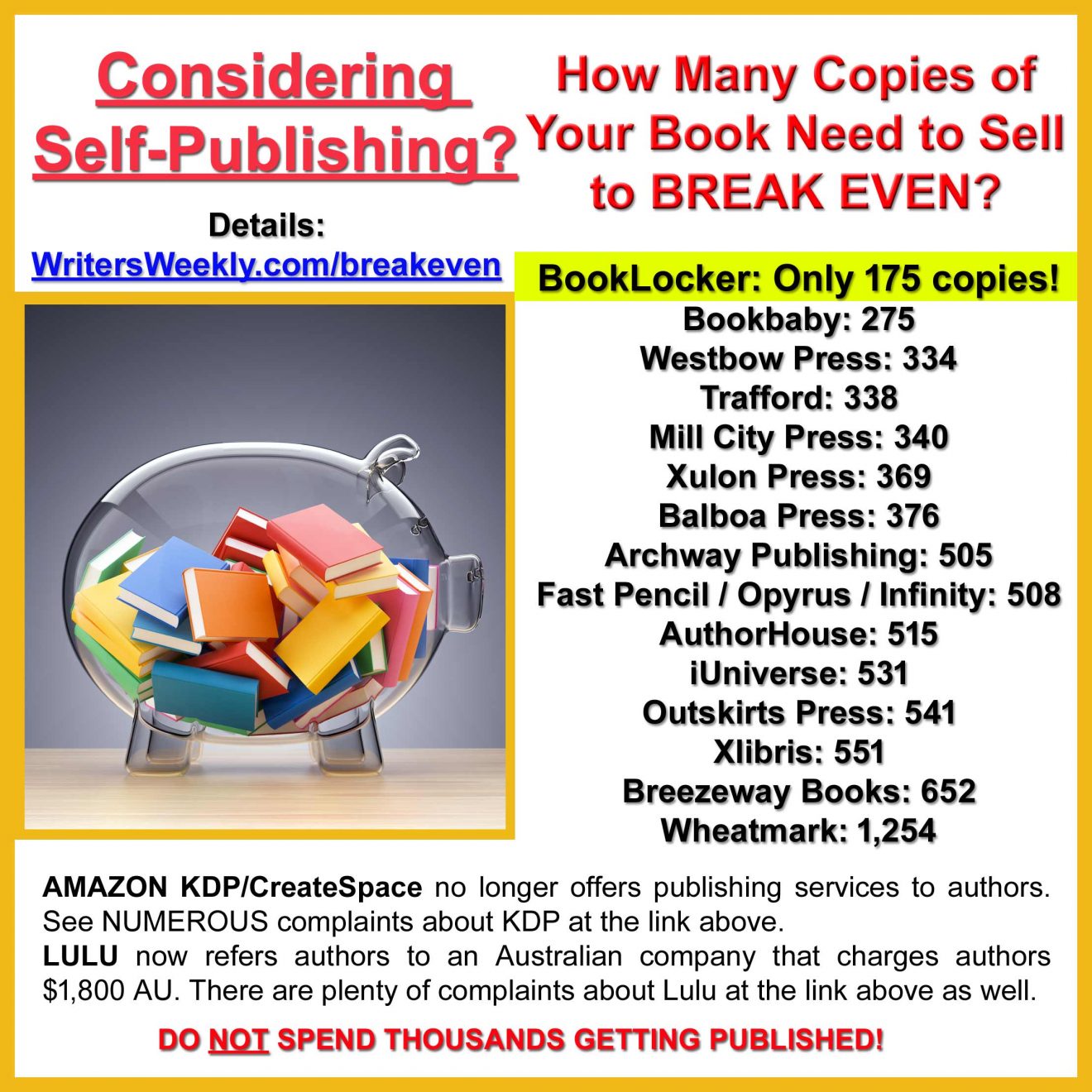 News From the Home Office
Most have been arson (and they haven't caught the arsonist yet). It rained one morning but that wasn't enough to help. Two days later, the fires started again.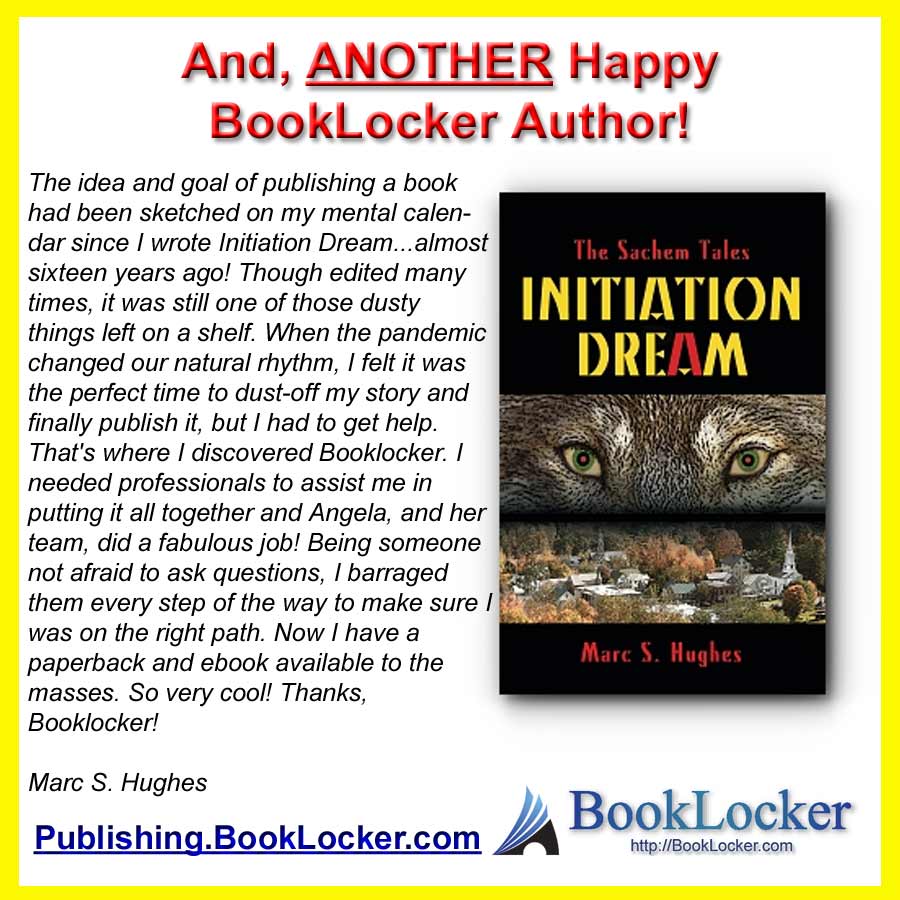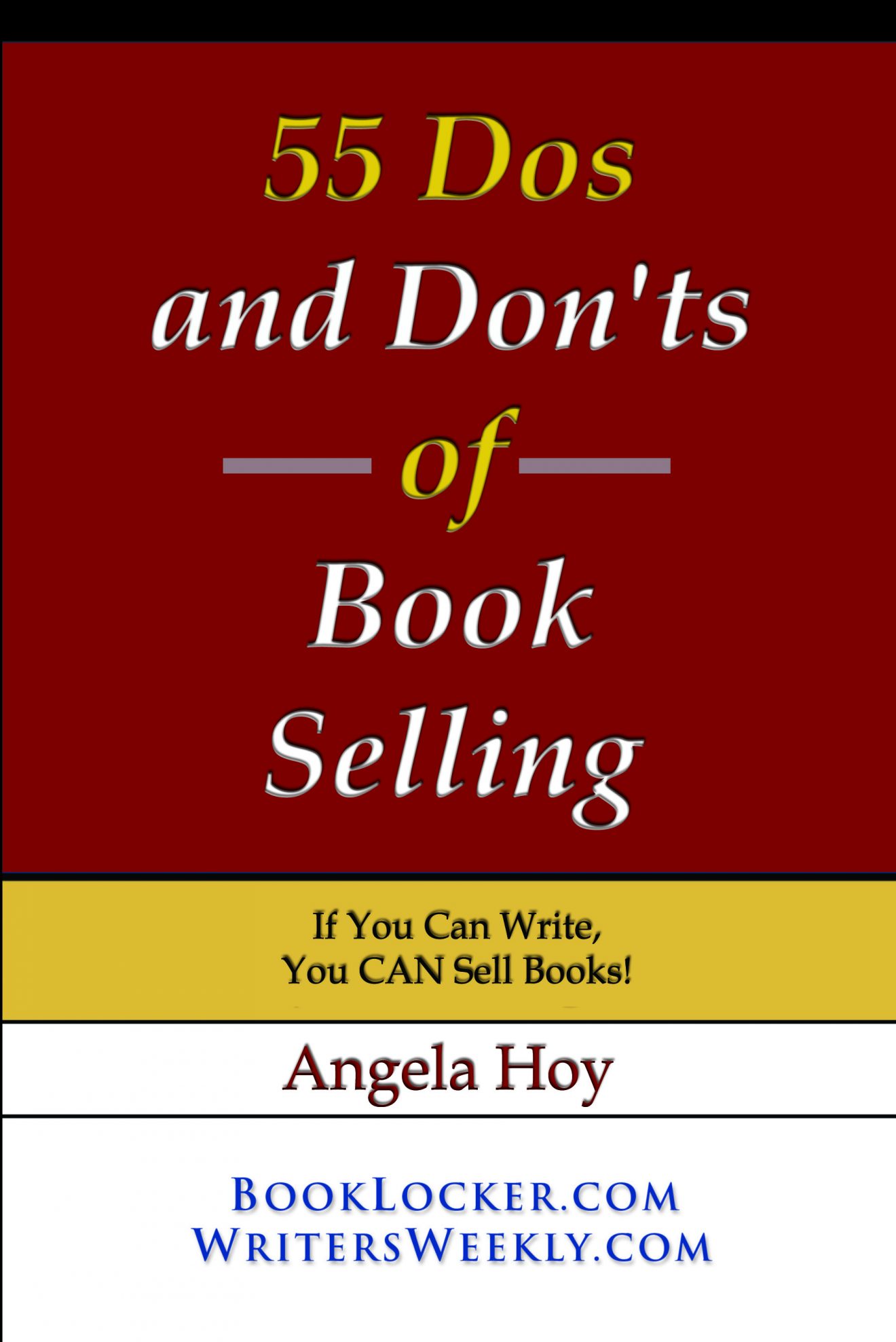 Feature Article
A great trick for getting into the creative groove, and writing more!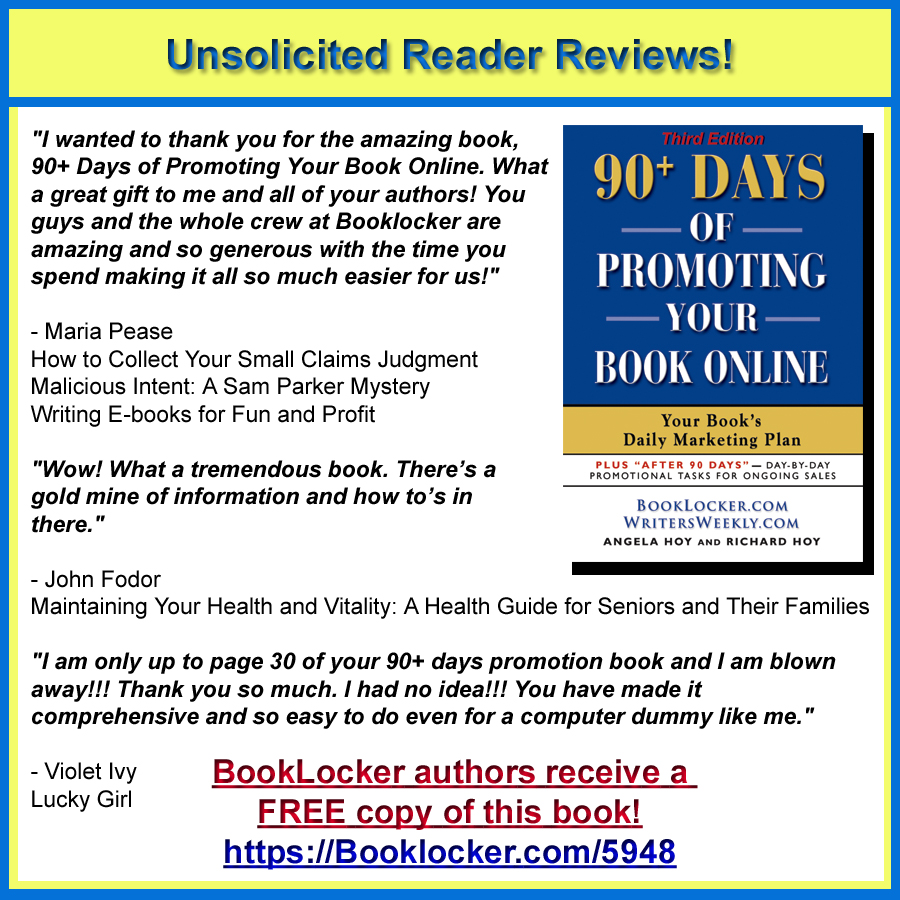 In The News!
MORE: Our tax dollars are supporting bigoted, discriminatory college campuses; Authors says adults and teachers are influencing students' protests against Israel; IDF forces found a copy of Hitler's antisemitic work "Mein Kampf" in a child's room of a home in Gaza with terrorist's notes in it; Scarlett Johansson sues after AI uses her likeness and voice; Boss of the American Federation of Teachers blamed for rise in homeschooling'; YouTube requiring disclosure of AI-generated content; Finnish lawmaker wins another 'hate speech' case over quoting the Bible; NewsGuard's for-profit censorship model; and Should Google have to pay news organizations for links and snippets?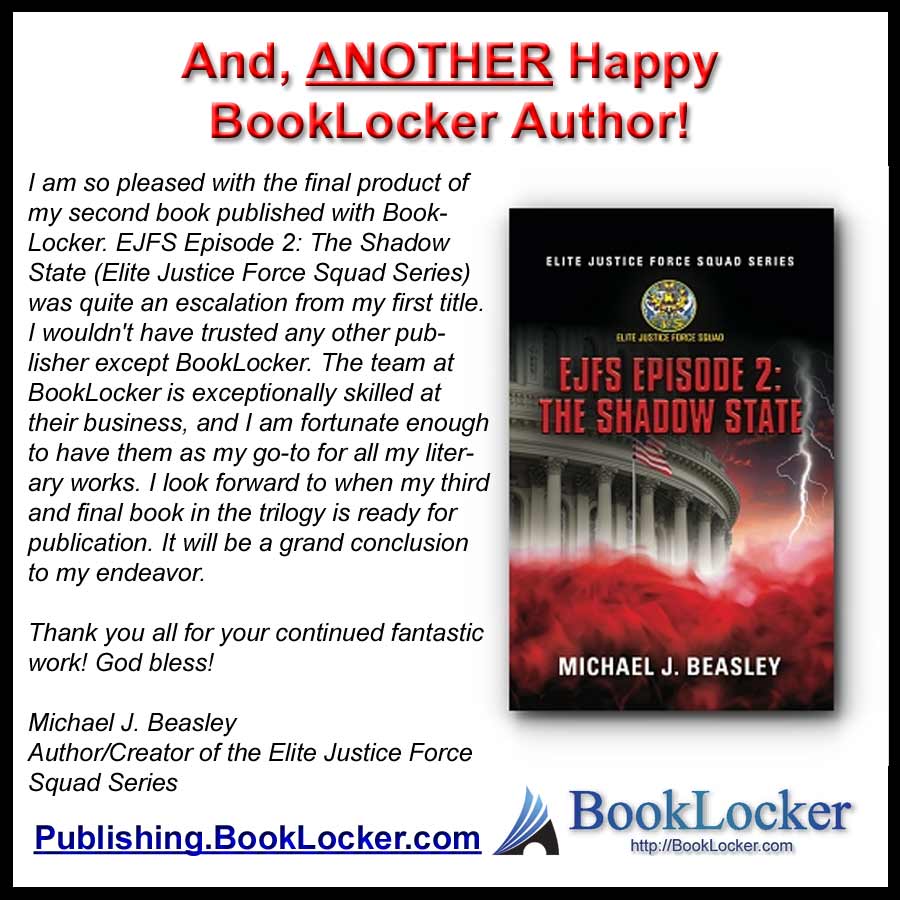 Ask The Expert
There ARE creative ways to implant the "this would make a great Christmas gift" idea in people's minds!


Paying Markets for Writers
"Founded in 1970 and edited by faculty, students, and staff from the renowned writing and literature programs at the University of Iowa, The Iowa Review takes advantage of this rich environment for literary collaboration to create a worldwide conversation among those who read and write contemporary literature. We publish a wide range of fiction, poetry, creative nonfiction, translations, photography, and work in emerging forms by both established and emerging writers. Work from our pages has been consistently selected to appear in the anthologies Best American Essays, Best American Short Stories, Best American Poetry, The Pushcart Prize: Best of the Small Presses, and The PEN/O. Henry Prize Stories." Published 3 issues/year. Pays on publication. Buys first N.A. rights. No reprints. Responds "very fast." Guidelines online


Pays $1.50 per line for poetry and $0.08 per word for prose.
"Where do we go when we dream? Since the beginning of time, people have argued the meaning of dreams. Are they symbolic visions that hold great meaning and personal significance? Are they portals into other worlds? Or are they just a series of random events our mind shows us when we fall asleep? Whatever the case, this much is true - the mind can be a scary place to venture, even for a few hours.


NEVER WAKE is an anthology of dream horror, bringing you several mind-bending tales of nightmares, hallucinations, and phantasmagoria from some of the hottest talent in horror fiction. But don't worry - when you (wake up screaming) flip the last page, just remember to tell yourself, 'It was only just a story…' Unless it wasn't." Welcomes new writers. Publishes ms within 15 months of acceptance. Buys First World Rights in English, and negotiates for rights to audio, translation, film and the hardcover. Accepts reprints if ms belongs to a series. Responds in 1-3 months. Guidelines online.


"We cover agriculture on the Central Coast of California for our readers who work in the agricultural sector." Quarterly. Pays on publication. Publishes ms within 60 days of acceptance. Buys First Time N.A. Rights. No reprints. Sample copies available upon request to the editor. Subscriptions available to all Farm Bureau members. Guidelines online.


"The Keys for Kids Devotional helps kids ages 6-12 dig into God's Word and apply it to their lives through daily Scripture and engaging stories." Pays on acceptance. Publishes ms 9-12 months after acceptance. Buys all rights. No reprints. Responds within 12 weeks.


NEED WRITERS, BLOGGERS, EDITORS, AUTHORS, OR OTHER CREATIVE FOLKS?? We'll post your ad on WritersWeekly FOR FREE. Please complete THIS FORM.
30 freelance and full-time remote writing jobs!
Remote Full-Time Editor/Senior Writer
The Post and Courier – Greenville/Spartanburg


Freelance AI Content Writer – Pays $20/hour
Data Annotation


Freelance Content Writer
Forge A Legacy


Freelance English Writers
ISoldMyHouse.com


Freelance Writer
Legalcom Group


Freelance Hemp Content Writer
Centerpoint


Remote Full-Time Content Specialist – Pays $40K-$45K/year
Madden Media


Freelance Gaming News Writer
Comic Book Resources (CBR)


Freelance Computing News Writer
Busy Pixel Media


Freelance Computer Hardware Writer
MUO


Remote Full-Time Managing Editor – Pays $65K-$70K/year
Equine Network


Freelance Comics Lists Shift Writer
Screen Rant


Remote Full-Time Gaming, Comics & Anime Editor
Comic Book Resources (CBR)


Freelance Creative Writer
BI WORLDWIDE


Freelance Content Creator & Marketing Assistant
Code Wiz Creations


Remote Full-Time Editor – Pays $50K-$58K/year
Safari Club International


Remote Full-Time Food Content Curator/Editor – Pays $75K-$95K/year
Roundglass


Freelance Content Writer
Cozymeal


Freelance Social Media Content Creator – Pays $30-$35/hour
TEACH.org


Freelance Writer
Hollywood Weekly Magazine


Freelance Writers
Issue Media Group


Remote Full-Time Editor – Pays $65K-$75K/year
Pardon Ventures


Freelance Content Writer – Pays $15-$20/hour
Cedar Financial


Freelance Copywriter/Proofreader – Pays $38-$40/hour
Cella


Freelance Academic Writer – Pays $30-$50/hour
The Institute for Higher Learning


Freelance Healthcare Facilities Manager Test Prep Writer – Pays $20-$40/hour
Mometrix Test Preparation


Freelance Creative Writer – Pays $20/hour
SRU Productions LLC


Freelance Wrestling Writer
Wrestling Inc.


Freelance Freelance Legal Web Content Writer
BluShark Digital


NEED WRITERS, BLOGGERS, EDITORS, AUTHORS, OR OTHER CREATIVE FOLKS?? We'll post your ad on WritersWeekly FOR FREE. Please complete

THIS FORM

.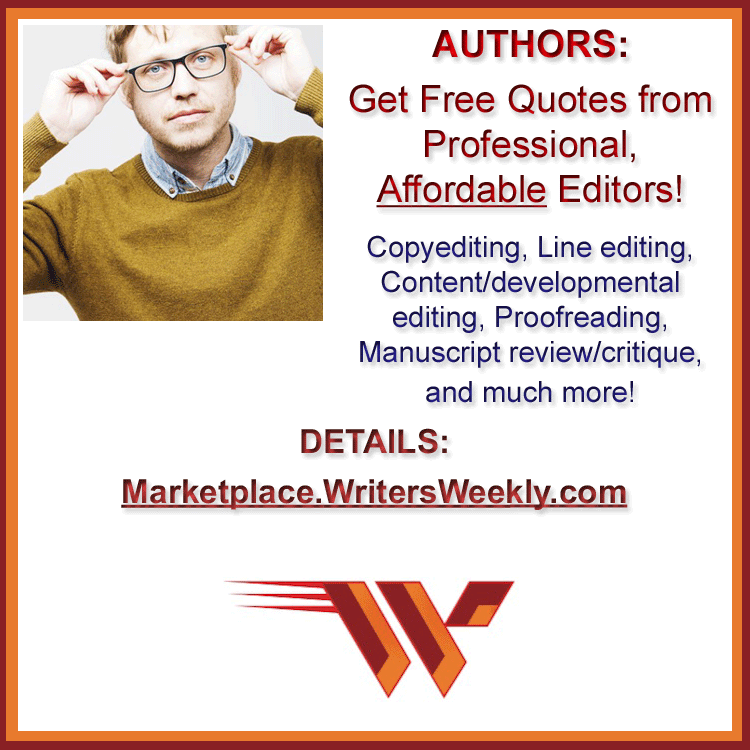 Marketing Secrets
Don't let another opportunity slip through your fingers. Implement these proven LinkedIn strategies today, and advance your writing career!