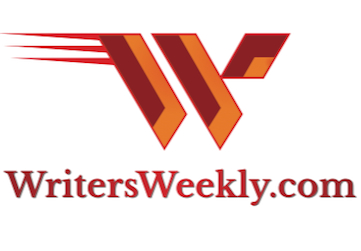 January 22, 2021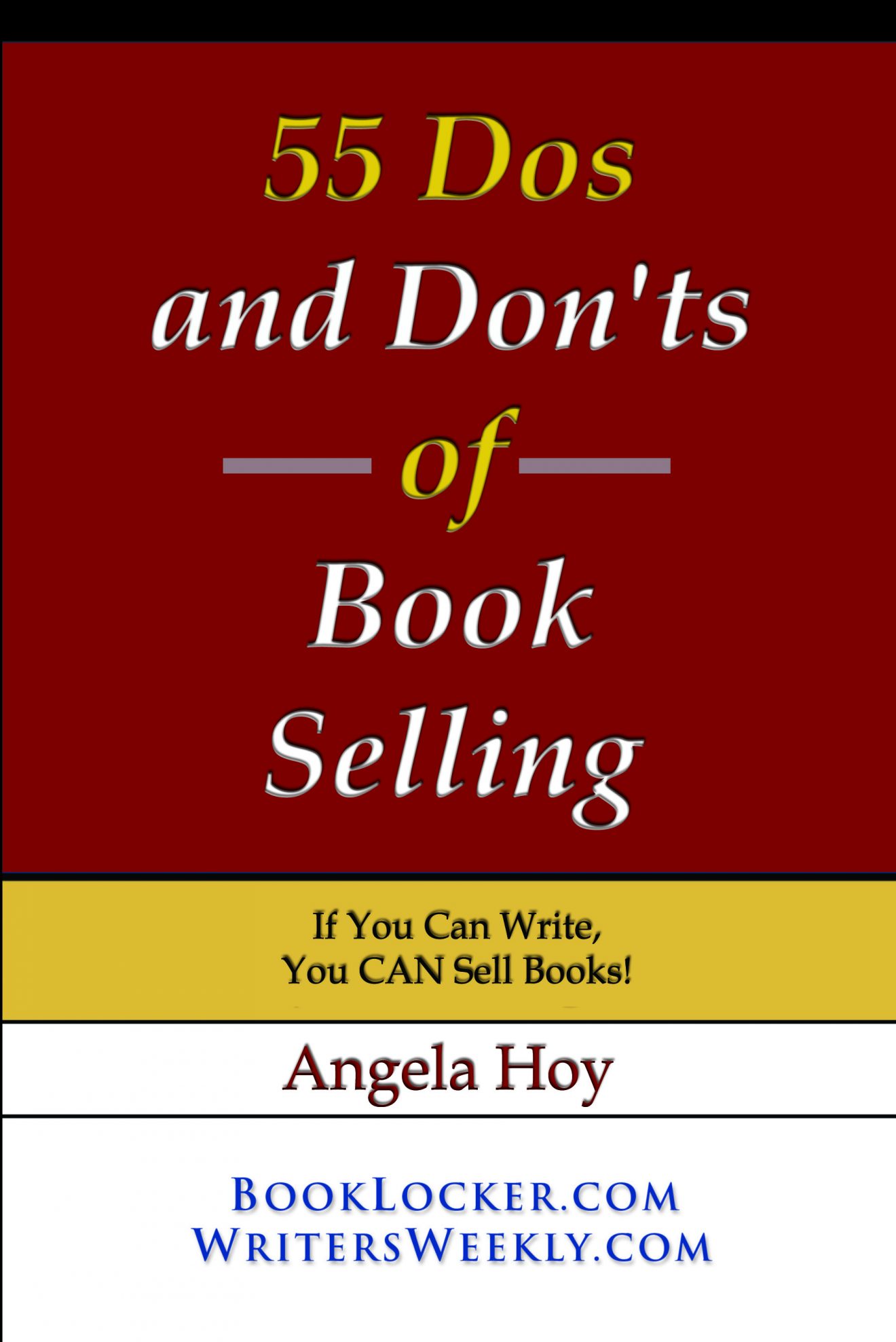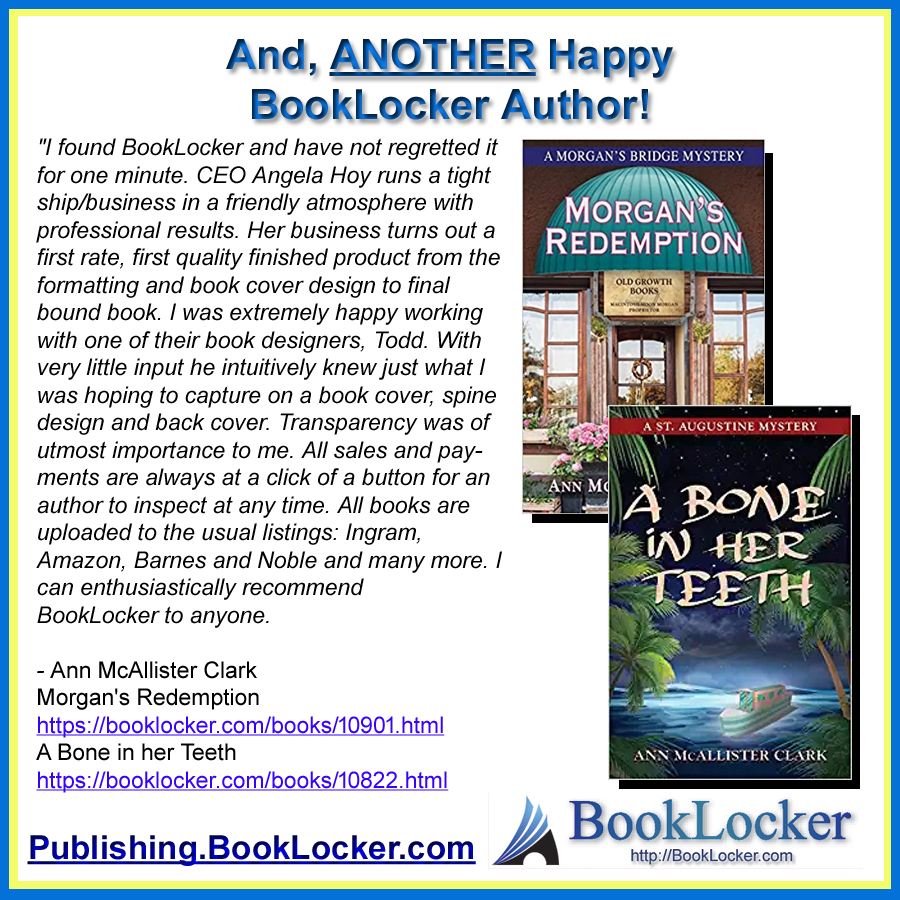 Contents
Paying Markets for Writers and Photographers for 01/22/21

From the Publisher's Desk
Sales of print books are still higher than sales of ebooks.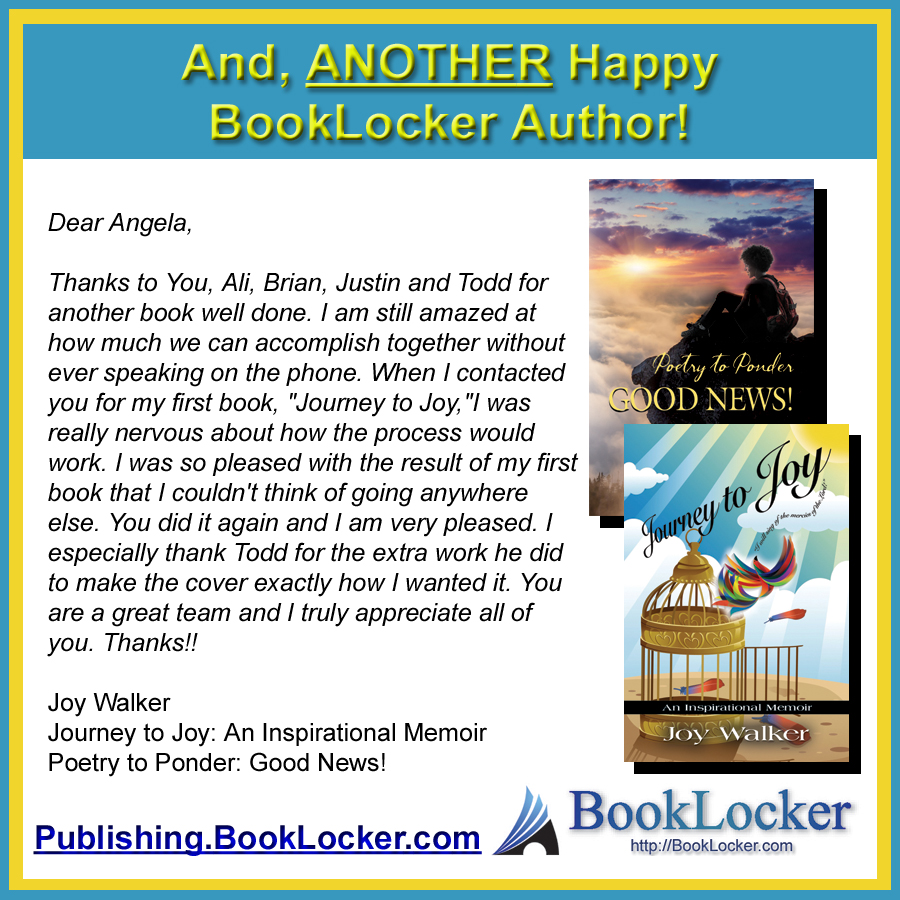 News From the Home Office
The bubbling became cracking. And, the cracking eventually turned into metal chunks falling off the sides of the bottom. No kidding! Yet, it kept running!!


Many writers have a disability and, sometimes, it's even the reason they write...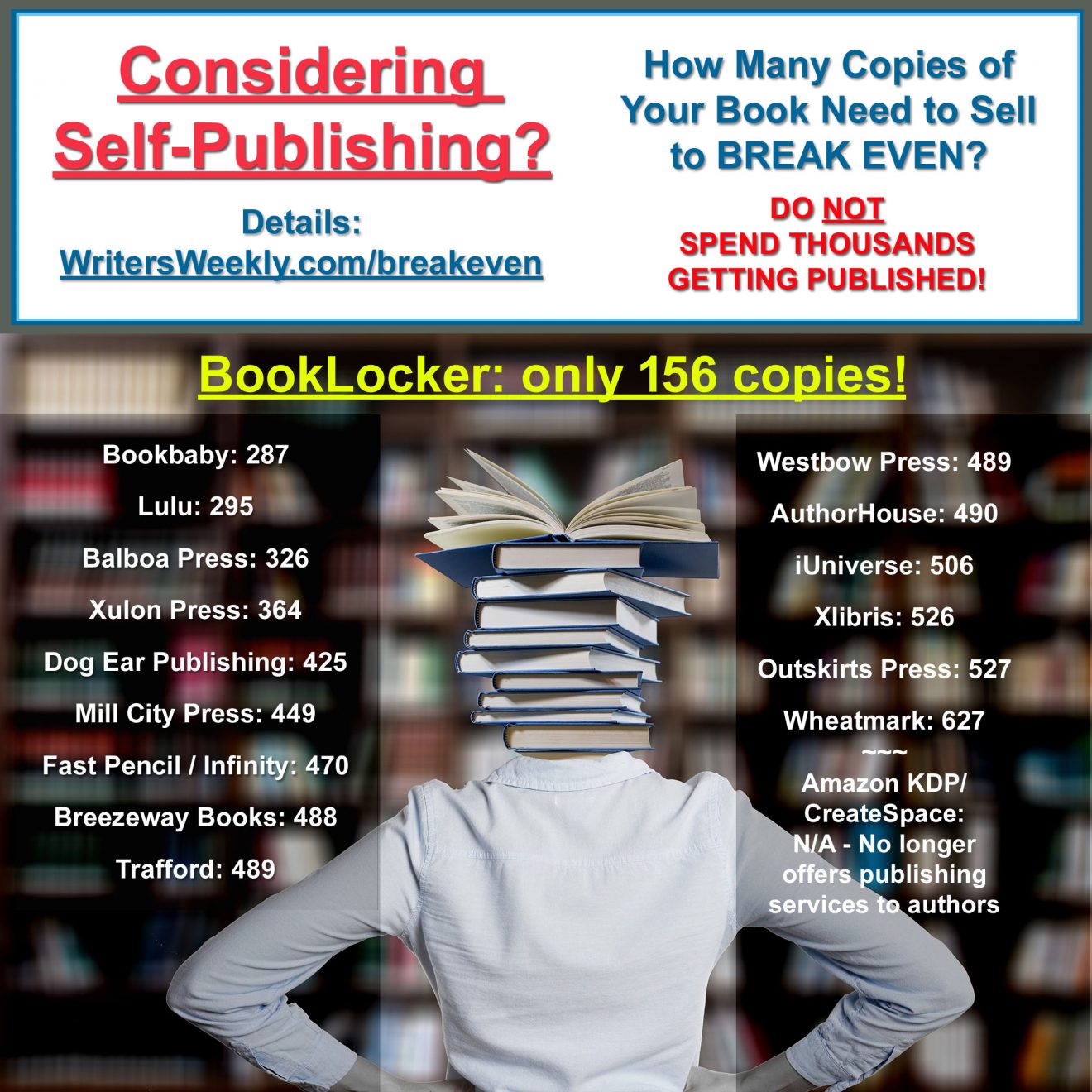 In the News!
MORE: Amazon selling products promoting violence against certain groups; Woman gets 43-year prison sentence for insulting king; Rioters targeting journalists; and the man who kept C.S. Lewis's legacy alive.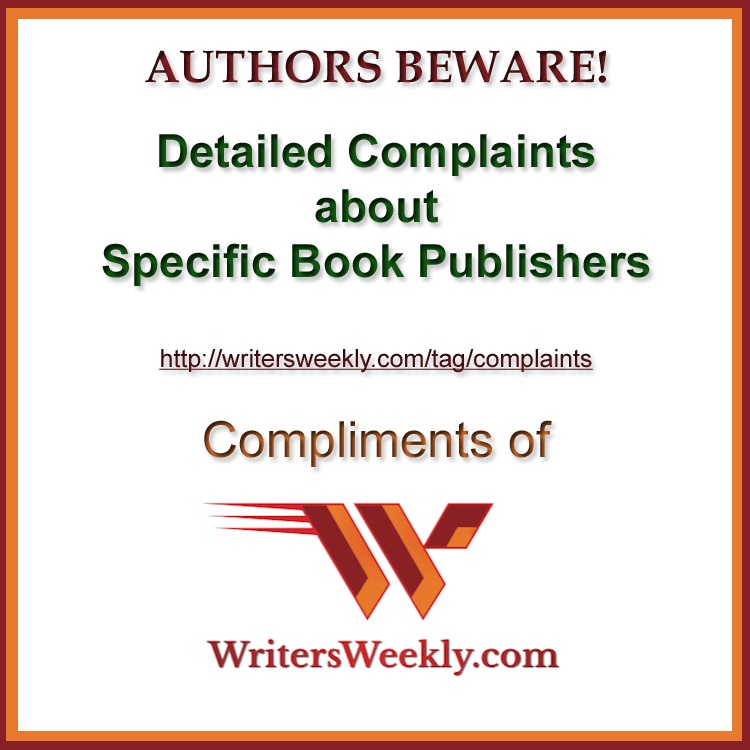 Paying Markets for Writers
"An advocate for western cowboys and sheepherders." 80% freelance. Welcomes new writers. Circ. 150k. Quarterly. Pays on publication. Publishes ms 3-6 months after acceptance. Buys First N.A. rights. Occasionally accepts reprints and short excerpts from nonfiction books that suit RANGE. Responds within 2-6 weeks. Guidelines online.


"Print edition is monthly with more frequent electronic products. Recreation News Media Group has unique access to the huge federal employee base (civilian and military) in the Northern Virginia, Washington, and Maryland areas. We cover Mid-Atlantic travel destinations. Most stories are assigned as we are working with local tourism offices, attractions, and accommodations." 80% freelance. Welcomes new writers. Monthly. Pays on publication. Publishes ms 1-3 months after acceptance. Buys first U.S. rights. Accepts reprints for a lower fee. Responds within 24-48 hours. Sample copies available online - click on "current issue" at the top of the homepage. Guidelines by email.


"The US Army War College Press publishes scholarly manuscripts, articles, commentaries, and book reviews regarding US defense policy or the theory and practice of land warfare." Welcomes new writers. Circ. 12K. Quarterly. Pays on publication. Publishes ms 1-18 months after acceptance. No reprints. Responds in 1-3 business days.


"SteadyContent creates content using strategic automation and skilled talent. We hire only U.S. citizens who have English as their first language. Our specialty is creating ongoing content for WordPress...weekly blog posting! We require only 2-5 minutes of the client's time, then we handle it from there. SteadyContent does the keyword research, creates the titles, writes the content, schedules the posts, shares to social media and measures the engagement. No other company offers quite the same solution." Pays within 7 business days of content submission. Buys all rights. No reprints. Responds within 24 hours. Guidelines available after hiring.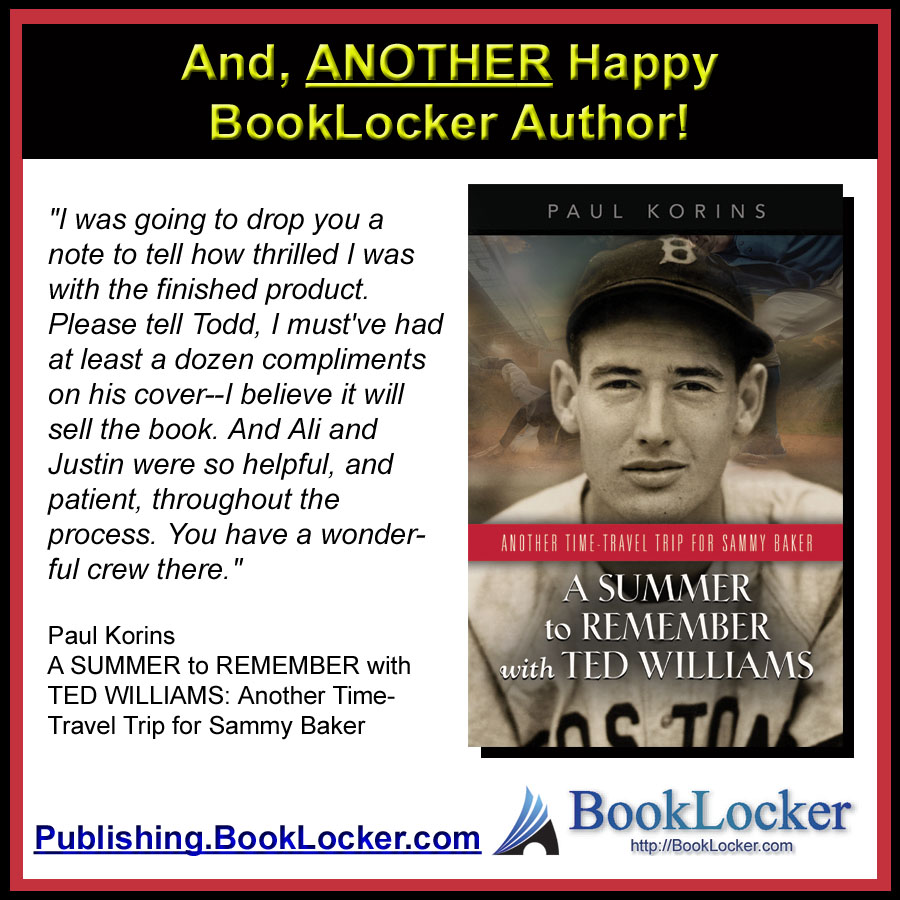 NEED WRITERS, BLOGGERS, EDITORS, AUTHORS, OR OTHER CREATIVE FOLKS?? We'll post your ad on WritersWeekly FOR FREE. Please complete THIS FORM.
39 freelance writing jobs!
Freelance Full-time Technical Program Manager – Pays $51-$56/hour.
search engine giant


Freelance Research Copywriter
education firm


Freelance Tech Editorial Writer
SaaS firm


Freelance Senior Marketing Content Writer – Pays $40-$50/hour.
broadcast media company


Freelance Social Media & Digital Content Writer – Pays $25-$30/hour.
tech startup


Freelance Environment Reporter
New Mexico Political Report


Freelance Editorial Assistant
St. Louis Sprout & About


Freelance Daily Newsletter Writer
The Daily Upside


Freelance Associate Editor – Pays $33K-$37K/year
Westchester Magazine


Freelance SEO Content Marketer/Blog Writer
Shortform


Freelance Health and Wellness Feature Writer
Static Media


Freelance Women's Lifestyle Feature Writer
The List


Freelance Food News Feature Writer
Mashed


Freelance Celebrity Entertainment Feature Writer
Nicki Swift


Freelance Movie and TV News Writer – Pays $20/hour
Looper


Freelance Editor
Buzzr.com


Freelance Writers
Three Ships


Freelance Content Writer
Net TECH


Freelance True Crime/Horror Brand Copywriter
Serial Killer Shop


Freelance Writer
Long Tail Media LLC


Freelance Writer
Nomadica Ltd


Freelance Writer
Dog Food Heaven


Freelance Business Writers
Fortis Agency


Freelance English Translating Editors – Pays $16-$20/hour
Coffeeness


Freelance Content Marketing Writer
Olifant Digital


Freelance Women's Fashion Writer
DressEdit


Freelance TV/Movie News Writer
ScreenRant


Freelance Culture Editor
NYLON


Freelance Blog Editor
Blogger Boy


Freelance Staff Writer
Built In


Freelance Copywriter/Content Writer
Kaizen Technology Partners


Freelance Advertising Copywriter
Freelance Content Writer
VisionX


Freelance Brokerage Review Writer
The Motley Fool


Freelance Creative Copywriter
Pearson


Freelance Copywriter
Better Talent by Laveer & Co.


Freelance Production Editor
Kaplan Professional


Content Strategist/Copywriter – Pays $50K-$80K/year
Block Club


Freelance Copy Editor – Pays $25/hour
Edge Media Network


NEED WRITERS, BLOGGERS, EDITORS, AUTHORS, OR OTHER CREATIVE FOLKS?? We'll post your ad on WritersWeekly FOR FREE. Please complete

THIS FORM

.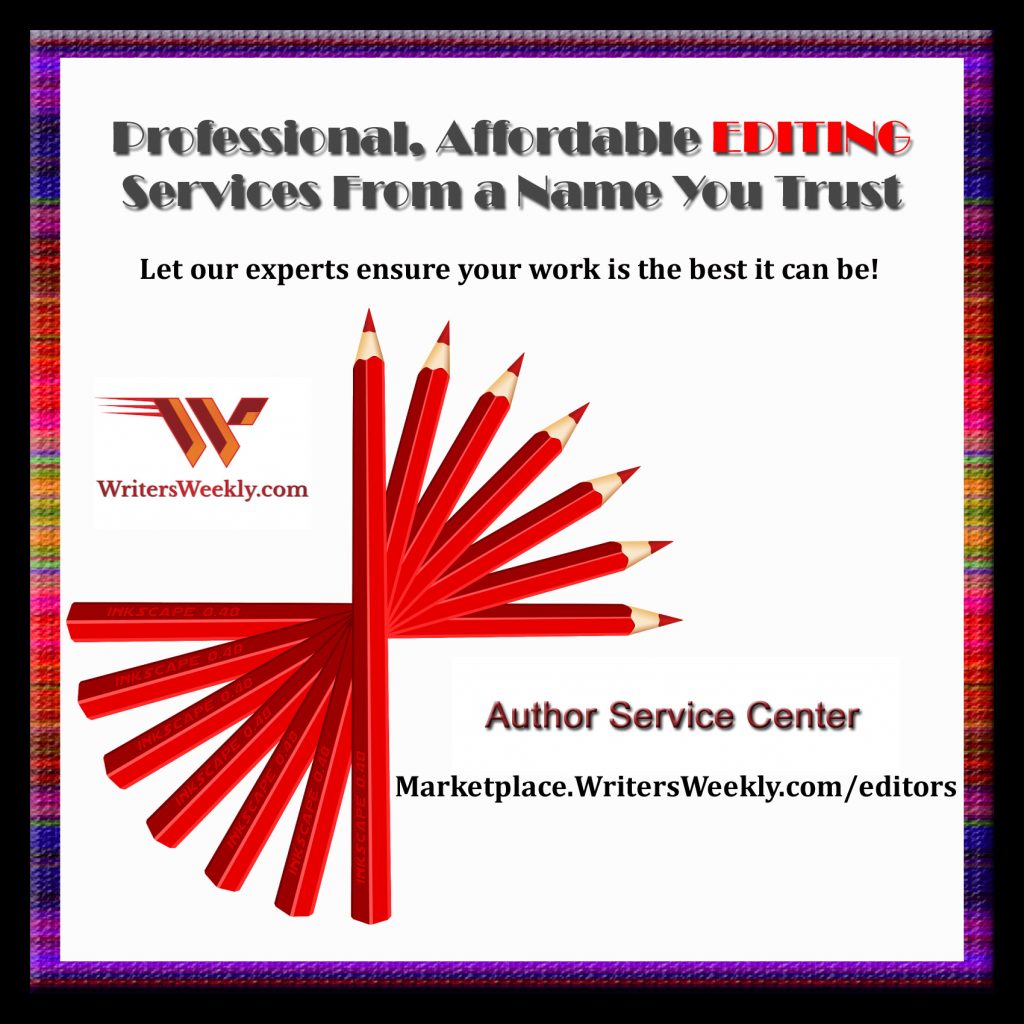 Marketing Secrets
You can make money by selling slices of your memoir - stories from your past - as I have for the last ten years!