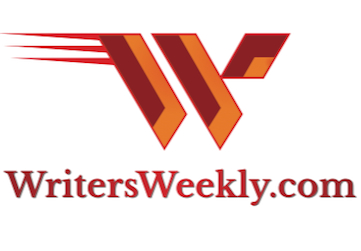 JANUARY 21, 2022
LAST CHANCE! START-TIME IS TOMORROW - 01/22/22!!
ONLY 500 PARTICIPANTS PERMITTED SO DON'T
DELAY IF YOU WANT TO PLAY!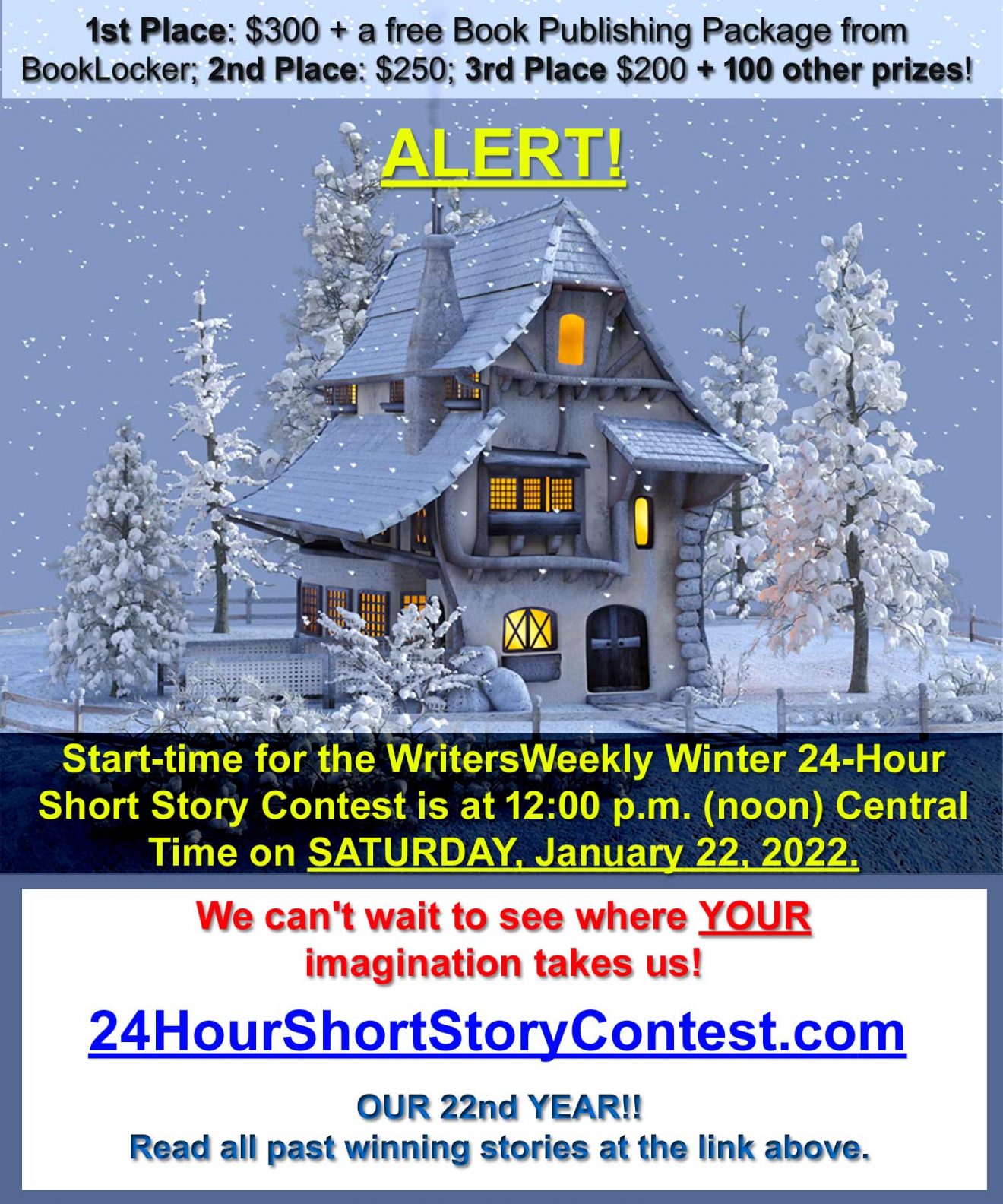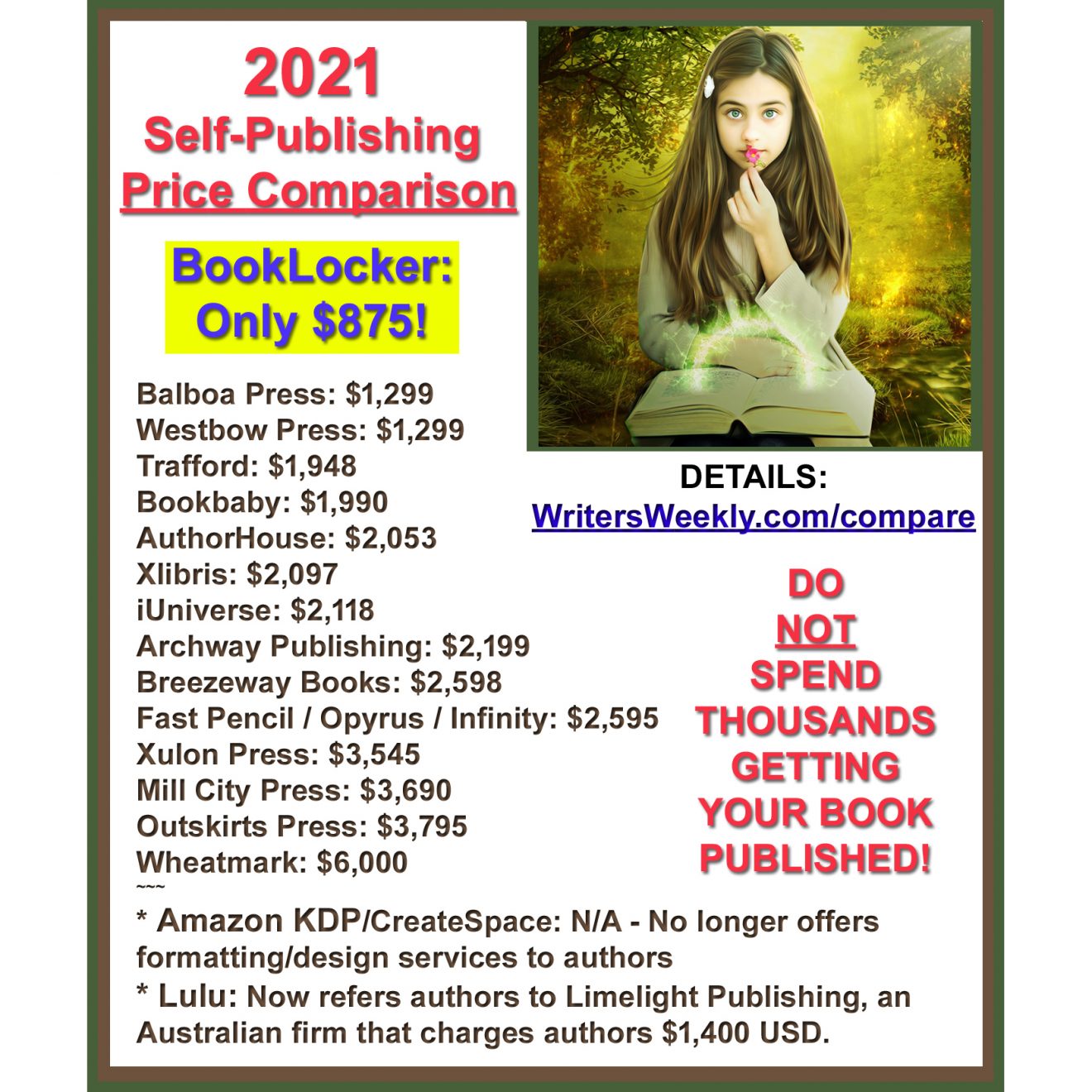 Contents
Paying Markets for Writers
From the Publisher's Desk
Is it cold where you are? It's downright frigid here! In fact, we've had 9 inches of snow in NW Georgia in the past 2 weeks! What better way to stay warm than by entertaining US with a fantastic story on this cozy weekend?!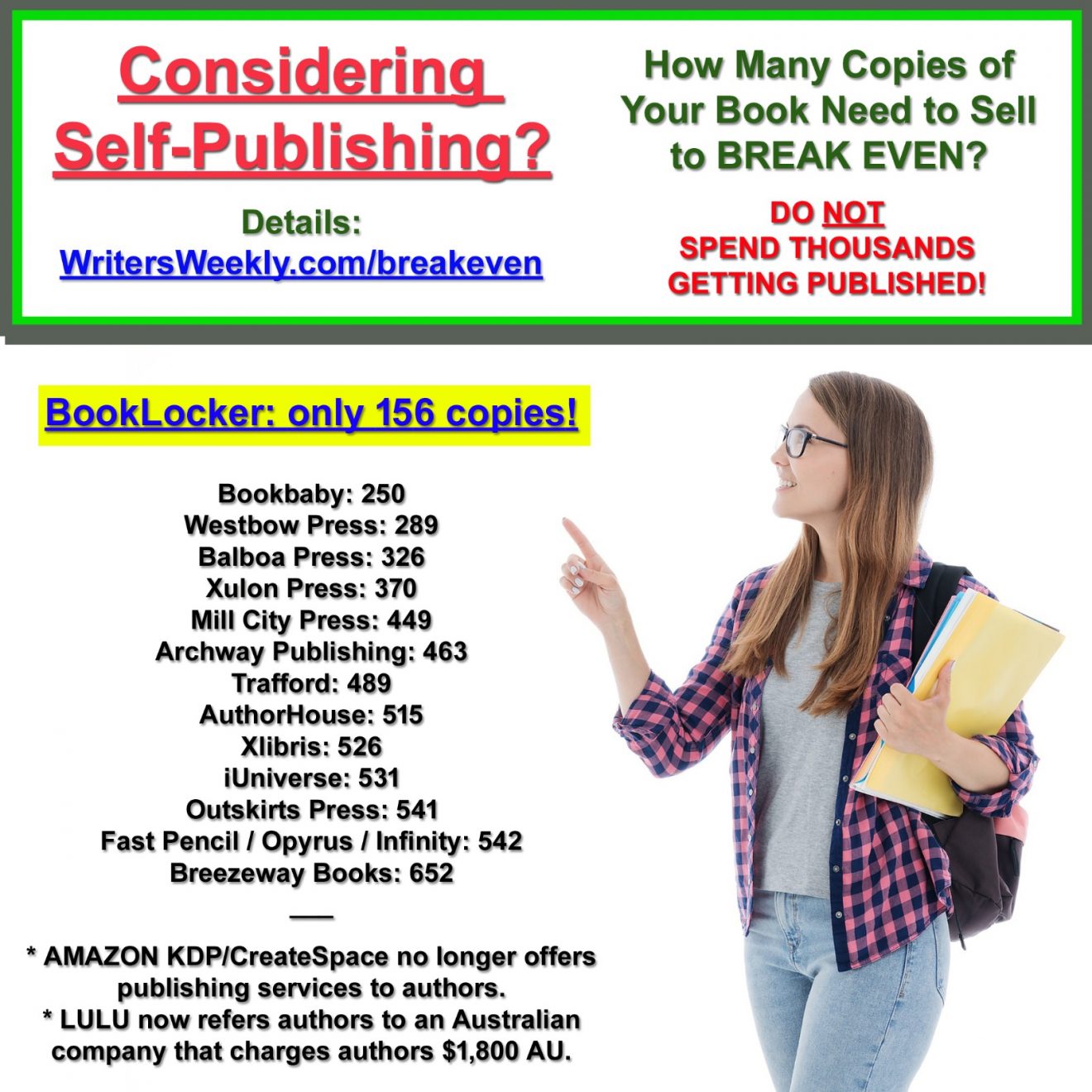 News From the Home Office
It actually felt more like Christmas last weekend than it felt like on Christmas. It snowed for 12 hours straight! We had snowball fights and sledding and it was a truly magical weekend!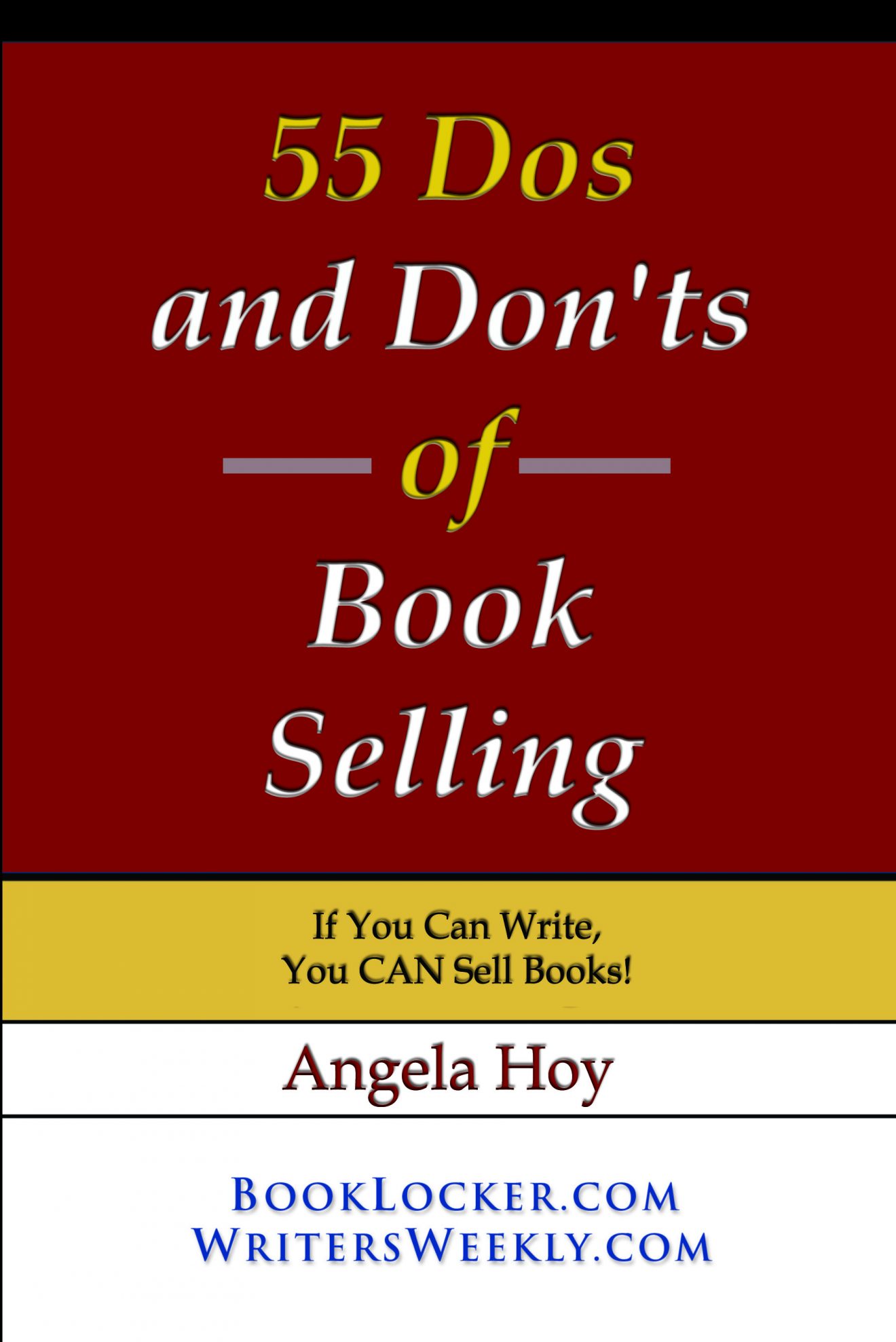 Feature Article
I'd previously checked out many productivity tools for novelists online but none gave me exactly what I wanted. So, I developed my own....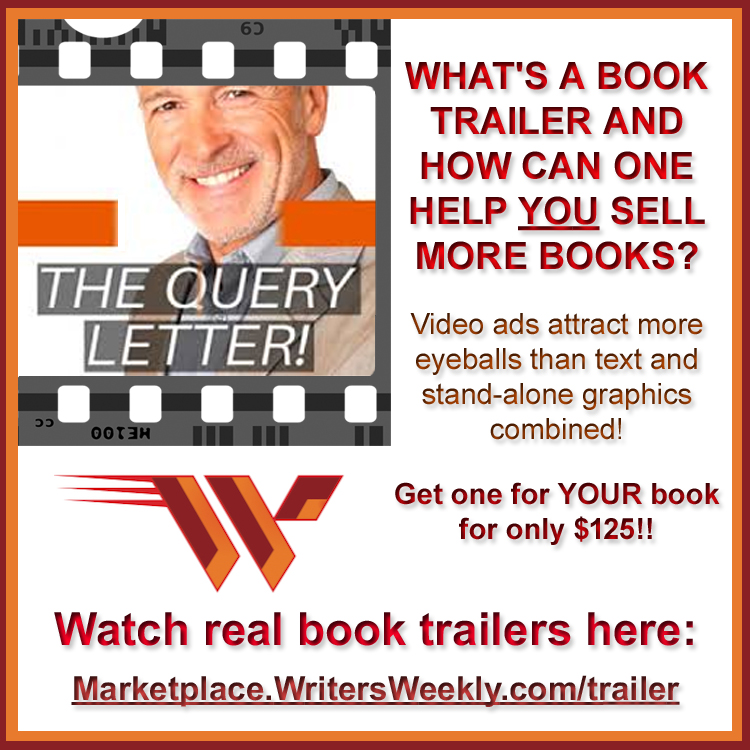 In The News!
MORE: NPR accused of reporting false story about Supreme Court; Musicians are earning millions selling their music catalogs; A political tome about American elites helping China contains 1,093 endnotes and NO unnamed sources; How to detect manipulative reporting; Former NY Post editor-in-chief sued; Be careful when posting links with embedded images!; Peruvian court convicts author AND publisher; Family of Amazon delivery driver sues after tornado death at warehouse; Should publishers be forced to sell ebooks to libraries?; and Authors win millions from ebook pirate...but may never collect.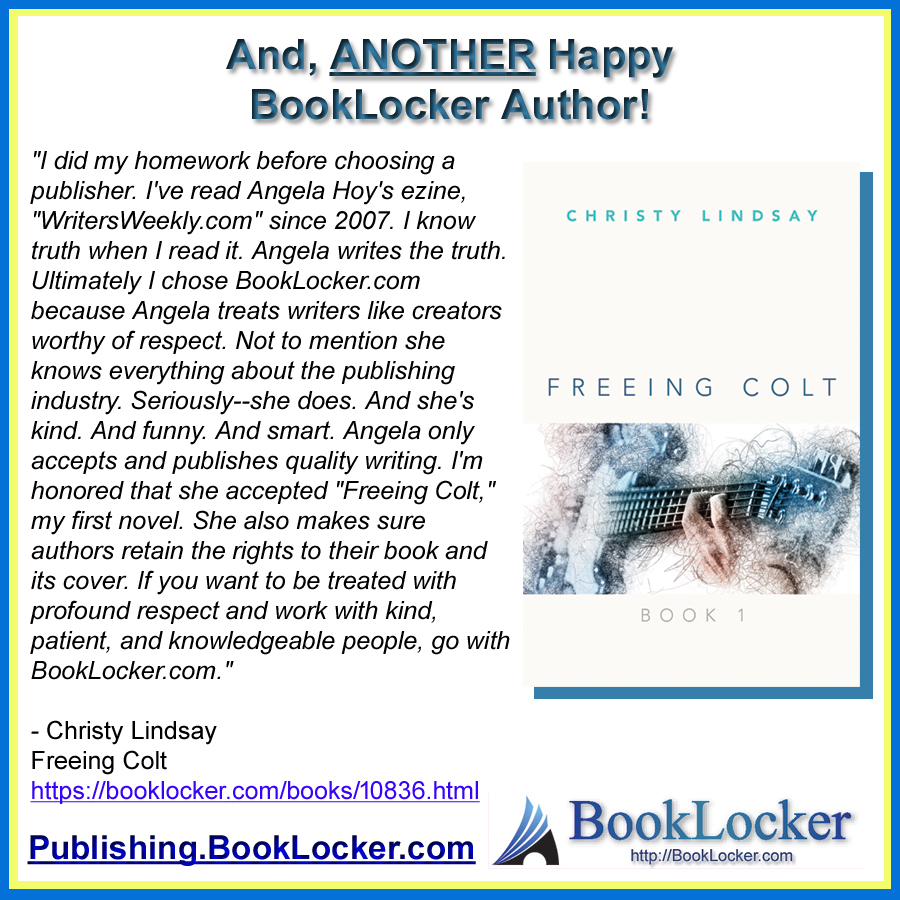 Ask The Expert!
"JustFiction! has contacted me about issuing an edition with different cover art that would..."


Paying Markets for Writers
Ádám Gerencsér and Mariano Martín Rodríguez, co-editors. 80% freelance. "Sci Phi Journal explores the intersection of speculative philosophy, cosmological, anthropological and theological SFF through conceptual (idea- rather than character-driven) fiction and FNF (fictional non-fiction)." Welcomes new writers. Quarterly. Pays on publication. Publishes ms within 2 months of acceptance. Buys first digital publication rights. No reprints. Responds in 1-2 weeks. Guidelines online.


Pays £0.03/word for fiction, £0.01/word for translations for up to 2K words.
"Rising Innovator is an online publication that welcomes submissions across a broad range of topics that align with our core mission. We provide news, tips, ideas, interactive tools, and support for young entrepreneurs, their parents, and other adults such as school club leaders. An innovator may be an inventor as well, however Rising Innovator is not focused on invention beyond how it may be commercialized by children." Pays within 30 days of acceptance. Publishes ms one to two weeks after acceptance. Buys first right, with some exceptions. Accepts reprints. Responds in 3-5 business days. Guidelines online.


"Twice-monthly magazine in tabloid newspaper format that reports on issues of interest to workers, small businesses and family farmers and ranchers." 10% freelance. Welcomes new writers. Twice monthly. Pays at the end of the quarter in which the article was published. Publishes ms 2 weeks after acceptance. Buys one-time rights. Accepts reprints. Responds "right away." For a sample call 1-800-205-7067 or email populist@usa.net. Guidelines by email or by mail with SASE.


"Sierra is a source of information, entertainment, and inspiration for people who care deeply about nature. Our mission is to encourage the Sierra Club's 500,000-plus members (and other readers) to explore, enjoy, and protect the planet." Welcomes new writers. 75% freelance. Circ. 600K. Bimonthly. Pays on acceptance. Publishes ms 1-6 months after acceptance. Buys first N.A. serial rights. No reprints. Responds within 30 days.


NEED WRITERS, BLOGGERS, EDITORS, AUTHORS, OR OTHER CREATIVE FOLKS?? We'll post your ad on WritersWeekly FOR FREE. Please complete THIS FORM.
30 freelance writing jobs!
Freelance Copy Editor – Pays $46K-$65K/year
The Forward


Freelance News Editor
Tasting Table


Freelance Contract Writers – Pays $11/hour
Blue Thistle Content


Freelance Writer
cgdirector


Freelance Writer
Whole Pup


Freelance Content Writer
Centra Staffing


Freelance Writer
Augmented Supply


Freelance Writer
Napper Media


Freelance Niche Writers
House Grail


Freelance SaaS Writers
Codeless, Interactive LLC


Freelance Content Writer
Manta Sleep


Freelance Content Editor/Manager
Sell Courses Online


Freelance Writer
Arielle Executive


Freelance Editor/Content Manager
RCL


Freelance Content Writer
Blavity, Inc.


Freelance Developer Content Writer
Slack


Freelance News Editor
The Things


Freelance Thermal Engineering B2B Web & Marketing Writer
Skyven Technologies


Freelance Gaming Lists Editor
CBR.com


Freelance Content Writer
Mango Languages


Freelance Comics Editor
Screen Rant


Freelance Copywriter
Favor


Freelance Mental Health Blogger
HealthyPlace


Freelance Clean Energy Focused Writer and Editor
Sure Oak


Freelance Writer – Pays $20-$25/hour
Jerry


Freelance Writers
Ultius, Inc.


Freelance Resume Writer
Perimetek Consulting


Freelance General Education Freelance Writer
RV Education Freelance Network


Freelance Writer
Atlantis Maritime Academy Inc.


NEED WRITERS, BLOGGERS, EDITORS, AUTHORS, OR OTHER CREATIVE FOLKS?? We'll post your ad on WritersWeekly FOR FREE. Please complete

THIS FORM

.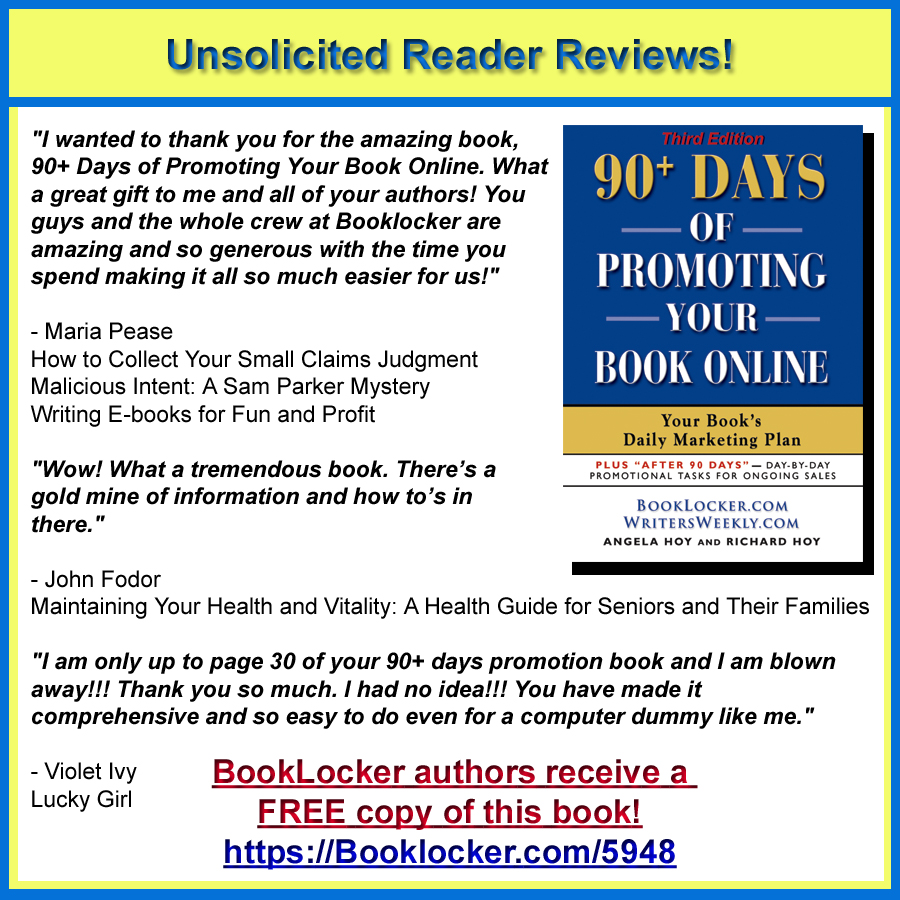 Marketing Secrets
As authors, we are always looking for new ways to promote our releases, and to keep the excitement going until our next release. Social media is often a key player in promoting our work but many of us haven't yet cracked the social media sites' algorithms. Here's one way to do just that!