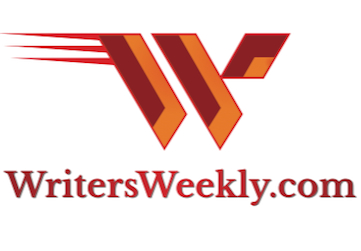 JANUARY 07, 2022
ONLY 2 WEEKS UNTIL START-TIME!
ONLY 500 PARTICIPANTS PERMITTED SO DON'T
DELAY IF YOU WANT TO PLAY!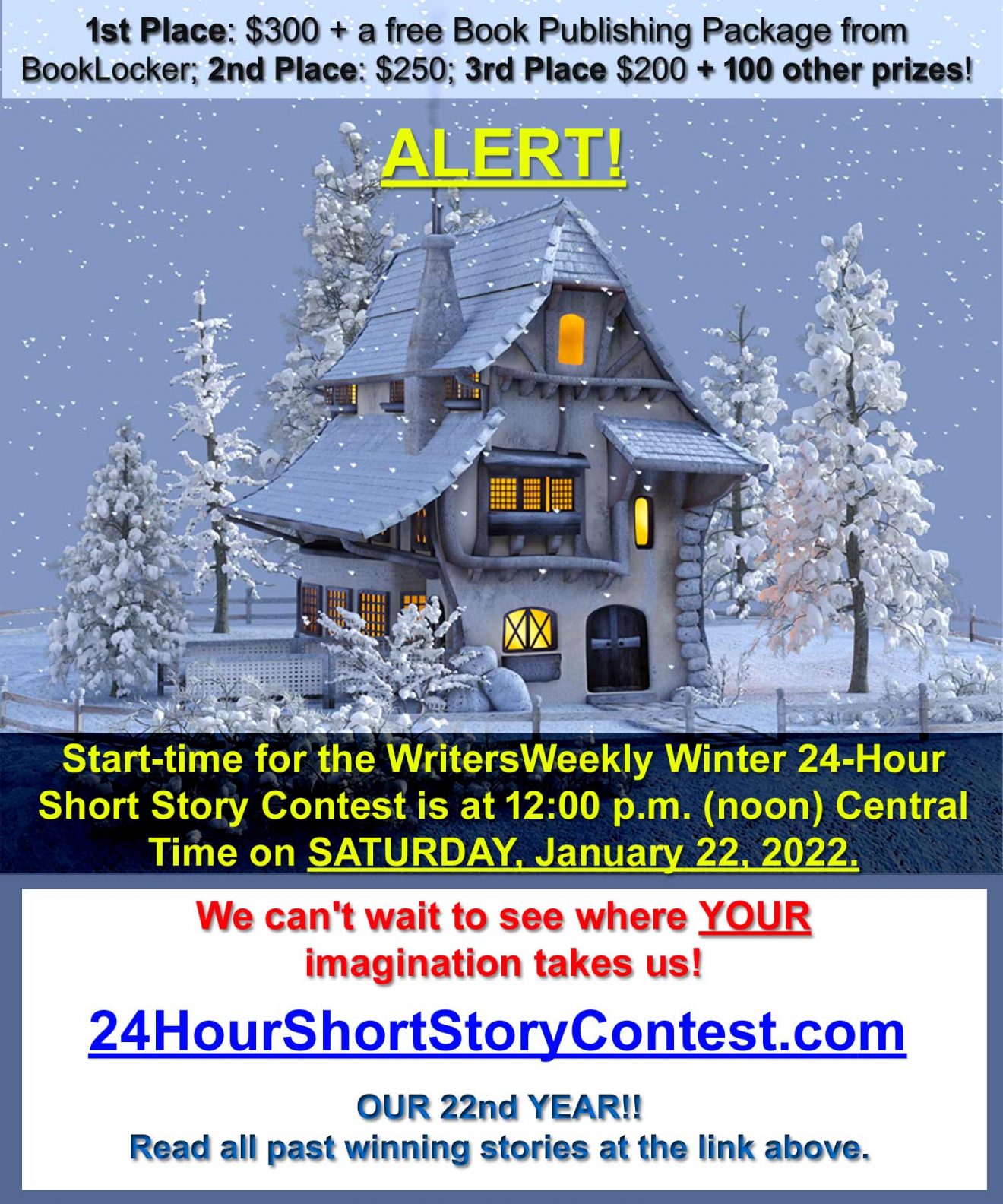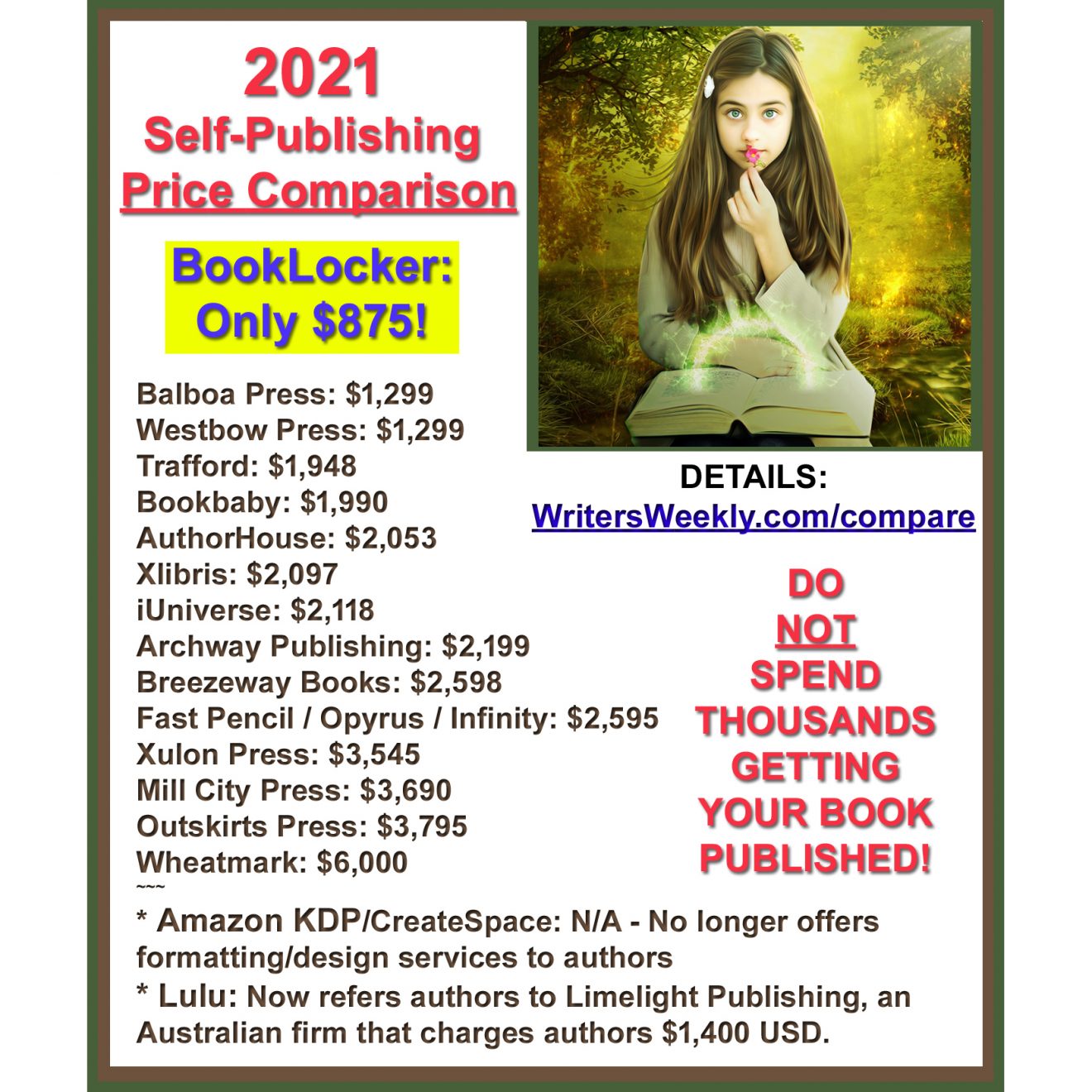 Contents
Paying Markets for Writers

From the Publisher's Desk
A Karen gets a smackdown after demanding I CALL her IMMEDIATELY to give her free advice.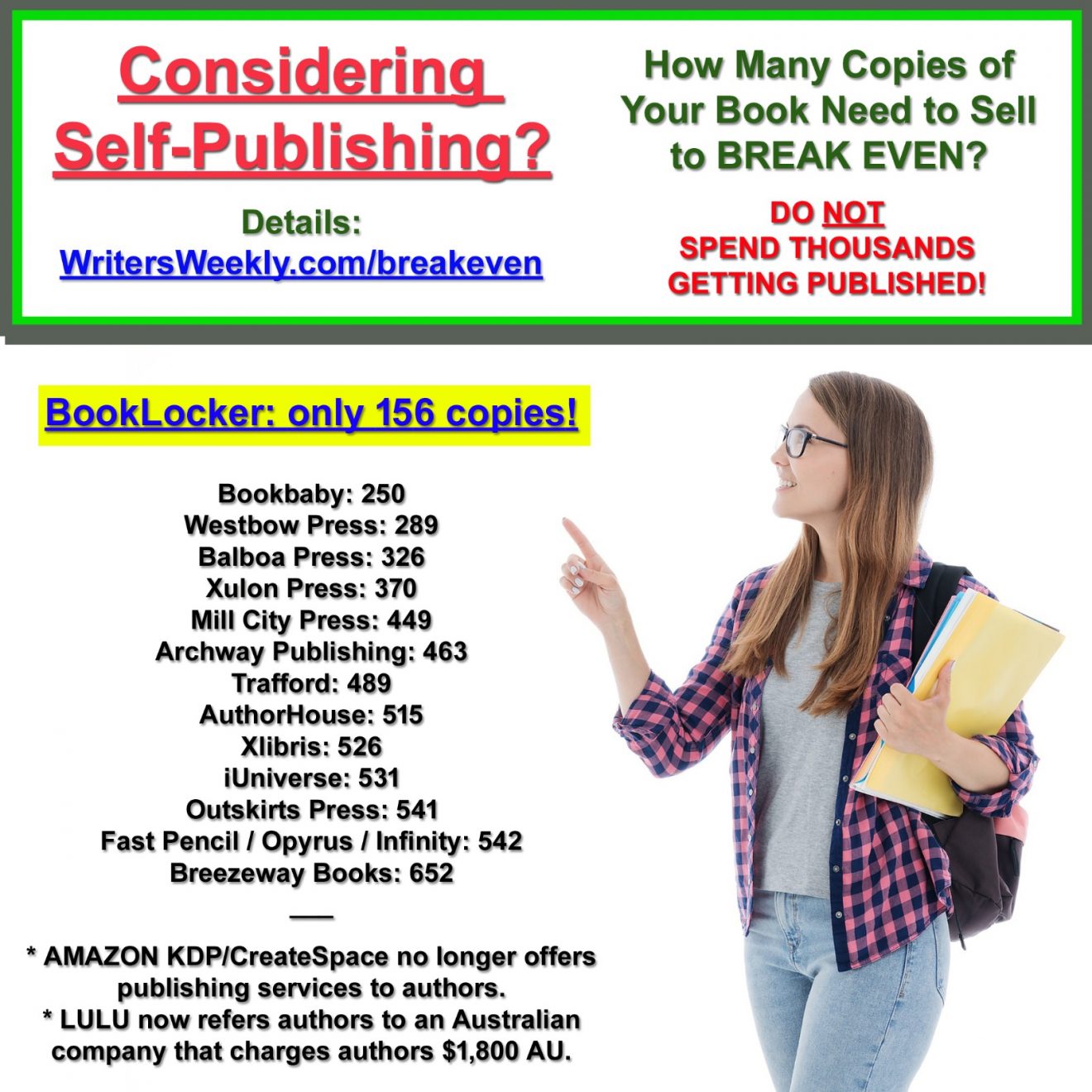 News From the Home Office
She laughed, and said, "We only get an inch of snow here per year. The systems wind around the mountains and hit Chattanooga."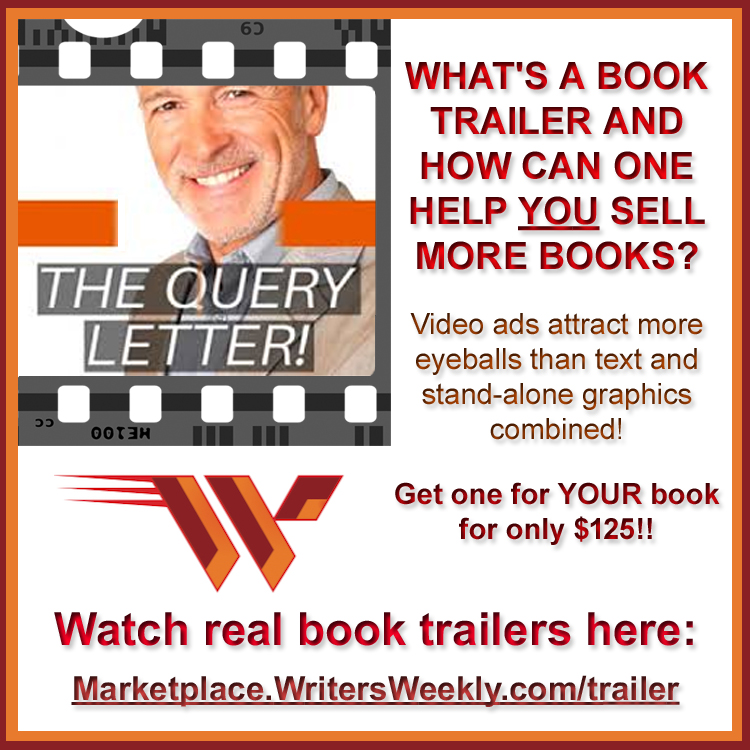 In The News!
MORE: Print book sales stay at historic highs!; Free speech is dead in Hong Kong; Actor Chris Tucker turned down $10M movie roll to set a good example; Mainstream media crumbling because people just don't trust them anymore; National Geographic and author Kara Cooney may be in the crosshairs of Kyle Rittenhouse's attorneys; and Vanity Fair reporter regrets not publishing Jeffrey Epstein story.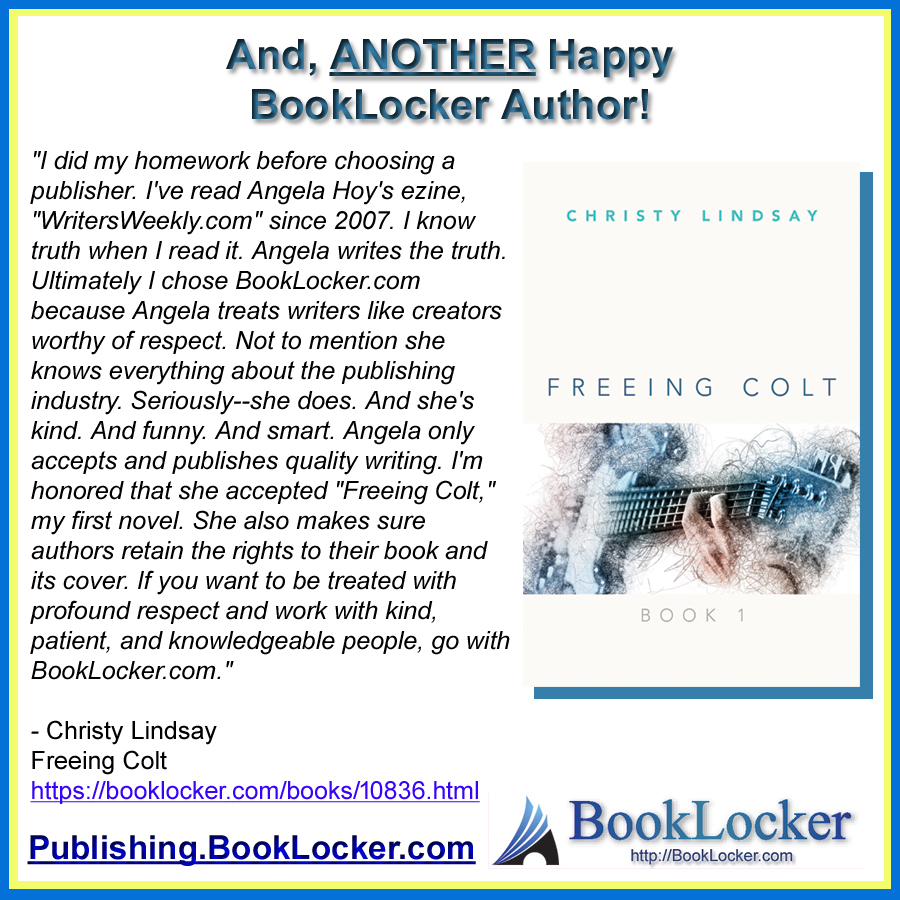 Ask The Expert!
I know it's tempting. Like a lottery ticket...except FAR more expensive in the end!


Paying Markets for Writers
"Escapees magazine contributors are RVers interested in sharing the RV lifestyle. Our audience includes full and part-time RVers, RVing snowbirds (those who travel south for the winter), and anyone considering extensive travel. Escapees members have varying levels of RVing experience; therefore, the magazine looks for a wide variety of material typically not found in conventional RV magazines. We welcome submissions on all phases of RV life and for all age demographics. Escapees RV Club members range in age from younger RVers, with or without children, who are working from the road, to retirees. A large majority of members live in their motorhomes, fifth-wheel trailers, or travel trailers, on a full-time basis. Popular topics are mechanical/technical, RV modifications and conversions, lifestyle issues and tips." Welcomes new writers.


"Technical firearms publication covering new product reviews of firearms and firearm accessories, firearms performance, and military small arms history. No hunting articles required."100% freelance with a regular team of contributors. Welcomes new writers. Circ. 10K. Quarterly. Pays 2 weeks after publication. Period between acceptance and publication varies. Buys one-time rights. Accepts reprints. Responds quickly. Subscription $8 (AUD). Re: Writer's Guidelines - "I send potential contributors guidelines if I think their material is worth taking further. The quality of photography is particularly important."


Usually pays $80/published page.
"The purpose of The First Line is to jump start the imagination-to help writers break through the block that is the blank page. Each issue contains short stories that stem from a common first line; it also provides a forum for discussing favorite first lines in literature. The First Line is an exercise in creativity for writers and a chance for readers to see how many different directions we can take when we start from the same place." 95% freelance. Welcomes new writers. No reprints.


"The Massachusetts Review, a literary magazine, promotes social justice and equality, along with great art. Committed to aesthetic excellence as well as public engagement, MR publishes literature and art that provokes debate, inspires action, and expands our understanding of the world around us." Quarterly. Pays on publication. Publishes ms within 12 months of acceptance. Buys First N.A. rights. No reprints. Responds within six months. Guidelines online.


NEED WRITERS, BLOGGERS, EDITORS, AUTHORS, OR OTHER CREATIVE FOLKS?? We'll post your ad on WritersWeekly FOR FREE. Please complete THIS FORM.
30 freelance writing jobs!
Freelance Senior Pharma Editor – Full-time with benefits
Endpoints News


Freelance Staff Writer – biotech
Fierce Biotech


Freelance Staff Writer – pharma
Fierce Biotech


Freelance Blogger
Pod Foods


Freelance Part-time Entertainment Staff Writer
FanSided


Freelance Entertainment Writer
Forbes


Freelance Senior Technical Writer
Mission


Freelance Editor
Decisionary Media


Freelance Copywriter & Content Producer
Digimarc


Freelance Lead Content Writer
Rental Scale-Up


Freelance Writer
Craft Coffee Spot


Freelance Product Reviewer
Android Police


Freelance Entertainment Editor – reality TV features
ScreenRant


Freelance News Editor
CBR.com


Freelance SEO Content Writer
Dealer eProcess West


Freelance Casino / Gaming Content Writer – Pays up to $700/week.
Streamline Media


Freelance Press Release Writer
Michael Levine Media


Freelance Editor, Gift Guides
Gannett


Freelance TV/Movies Features Editor
Collider


Freelance Features Editor, Autos
US News & World Report


Freelance California Travel Content Writer – Pays $15-$20/hour.
The World Was Here First


Freelance Tabletop Games (D&D) News Writer
Comic Book Resources (CBR)


Freelance Senior Editor, Accessibility
Gannett


Freelance Copywriter
Keystone Law Group, P.C.


Freelance Content Writer
Big Leap


Freelance Math Item Writer – Middle & High School
MetriTech, Inc.


Freelance Full-time Content Associate – Pay starts at 45K/year.
Crunchy Links


Freelance Content Marketing Manager – Pays $65K-$100K/year.
JJSC Consulting


Freelance Celebrity Entertainment Feature Writer
Static Media


Freelance Writer
Mechanalyst LLC


NEED WRITERS, BLOGGERS, EDITORS, AUTHORS, OR OTHER CREATIVE FOLKS?? We'll post your ad on WritersWeekly FOR FREE. Please complete

THIS FORM

.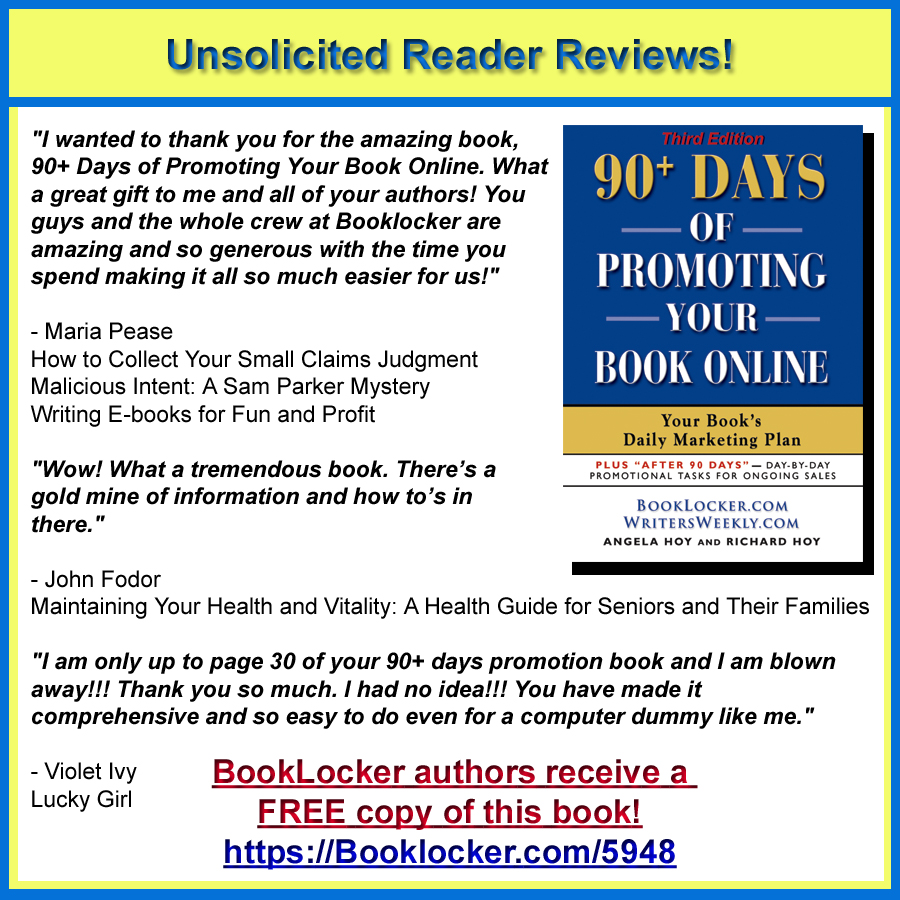 Marketing Secrets
Find a paying market for YOUR poetry right here!