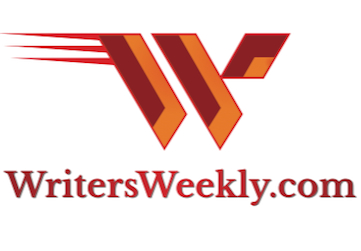 NOVEMBER 26, 2021
AS PROMISED LAST WEEK!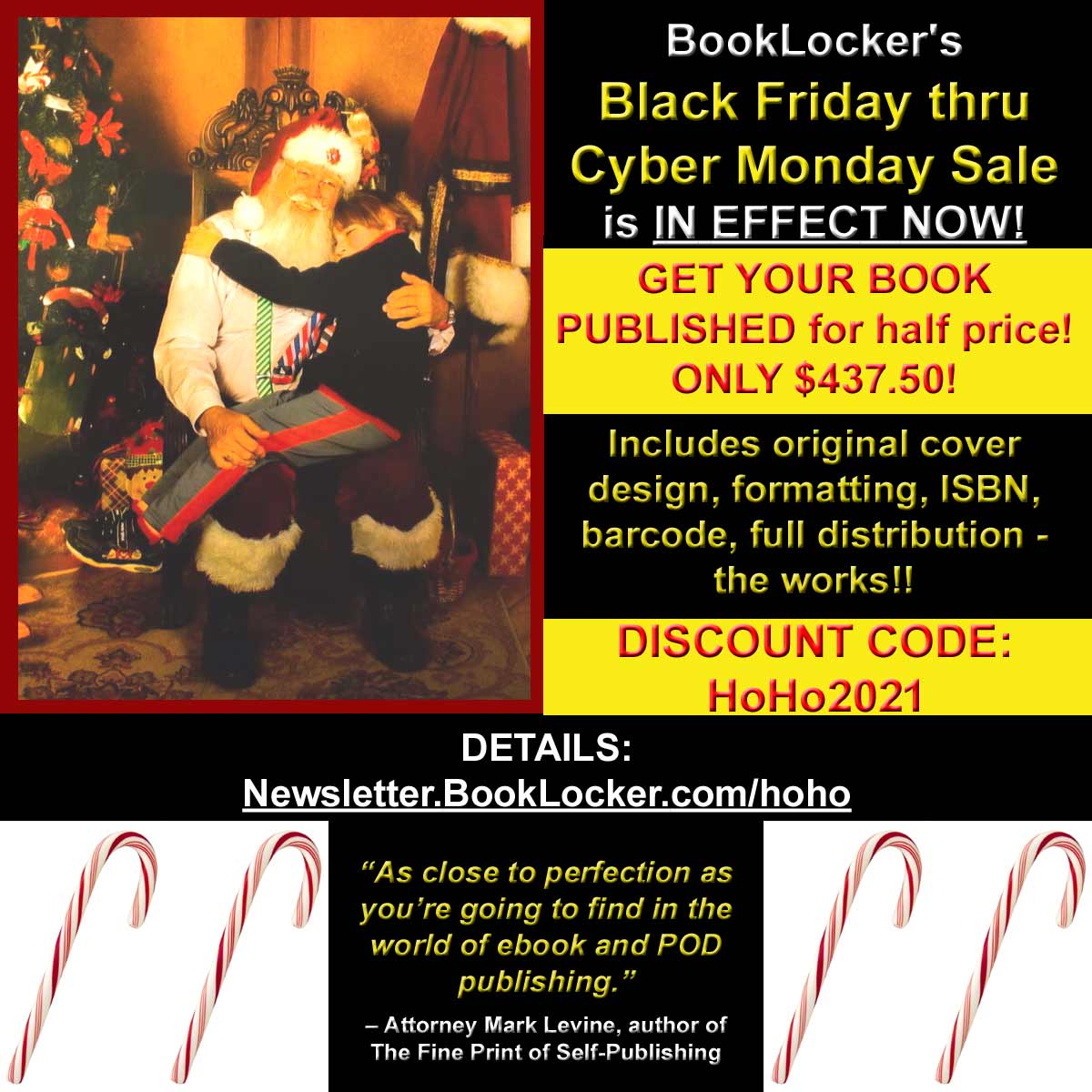 ONLY 500 PARTICIPANTS PERMITTED SO DON'T
DELAY IF YOU WANT TO PLAY!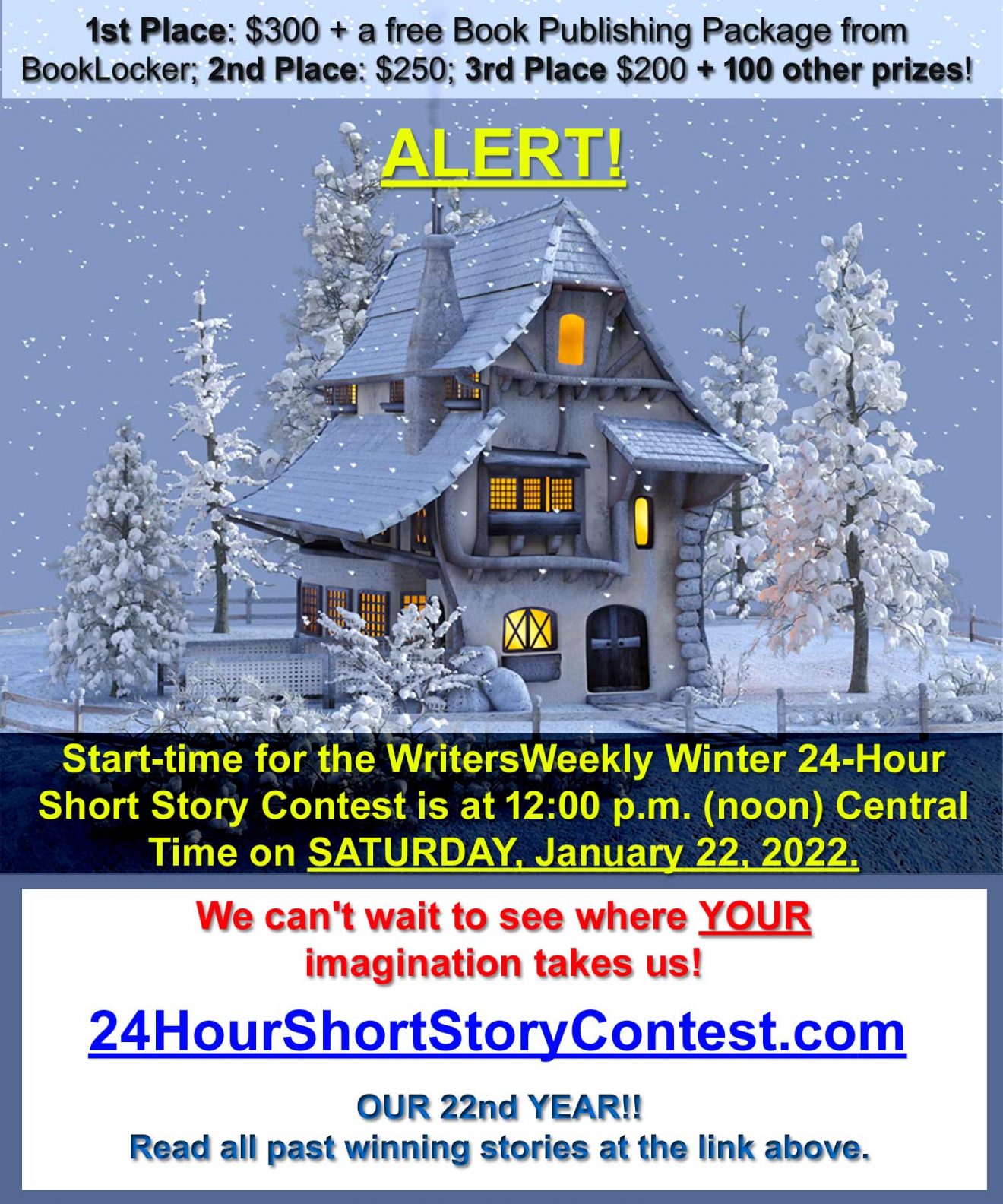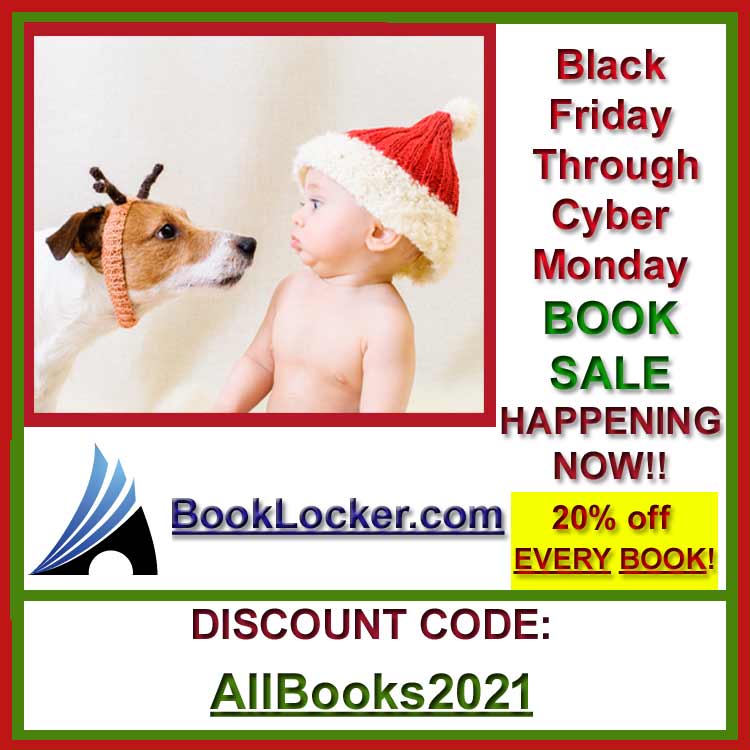 Contents
Paying Markets for Writers

From the Publisher's Desk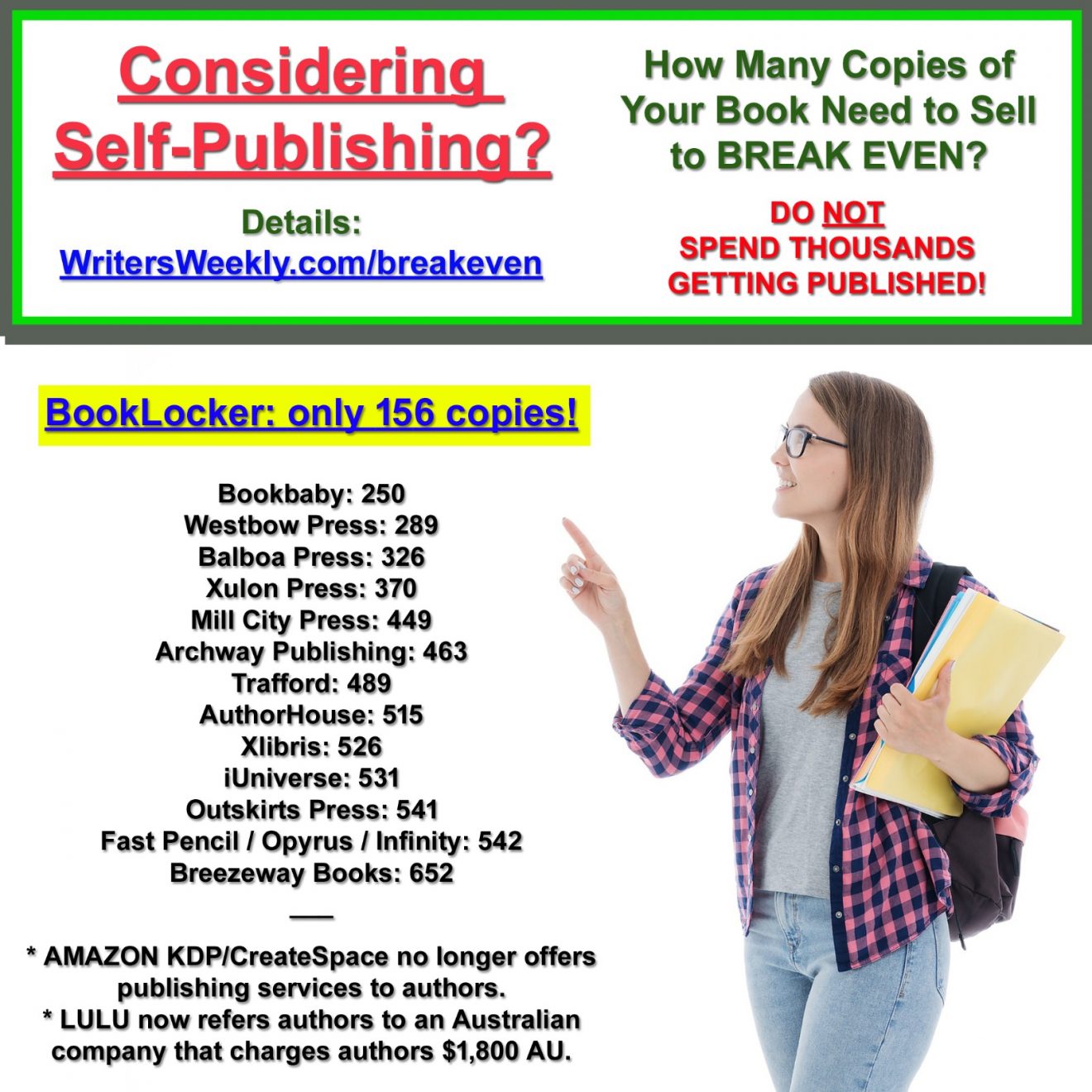 News From the Home Office
Jack, Mackenzie, and Gram (me) had WAY too much Thanksgiving. Not too much food. Too much chaos!!! And then...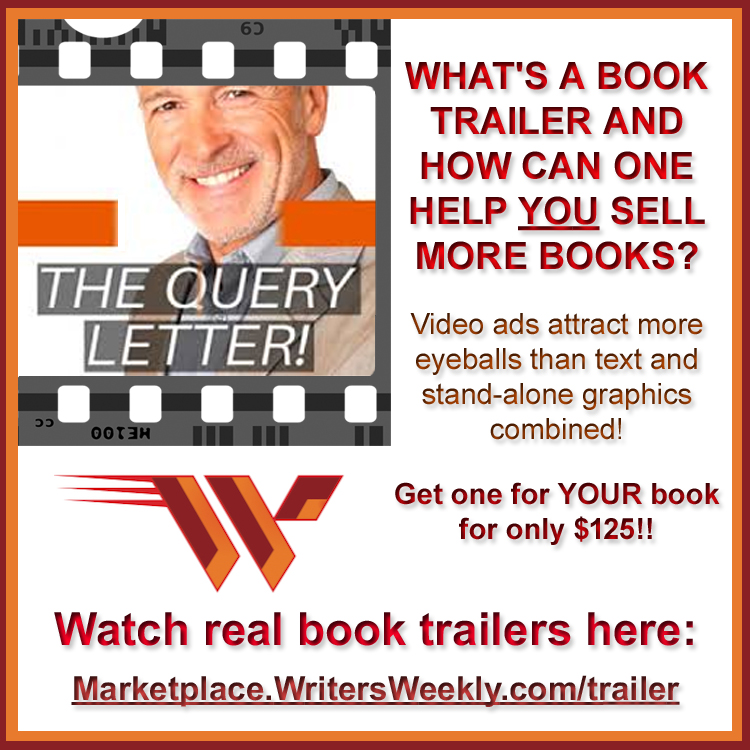 In The News!
MORE: 54-page manuscript sells for $13M; Amazon wages secret war on our privacy; If you leave a poor online review for a hotel, they might kick you out in the middle of the night; Is lawsuit against author and publisher a SLAPP?; Small publisher sues Elizabeth Warren for encouraging censorship; and publisher sues prosecutor after being cleared of crime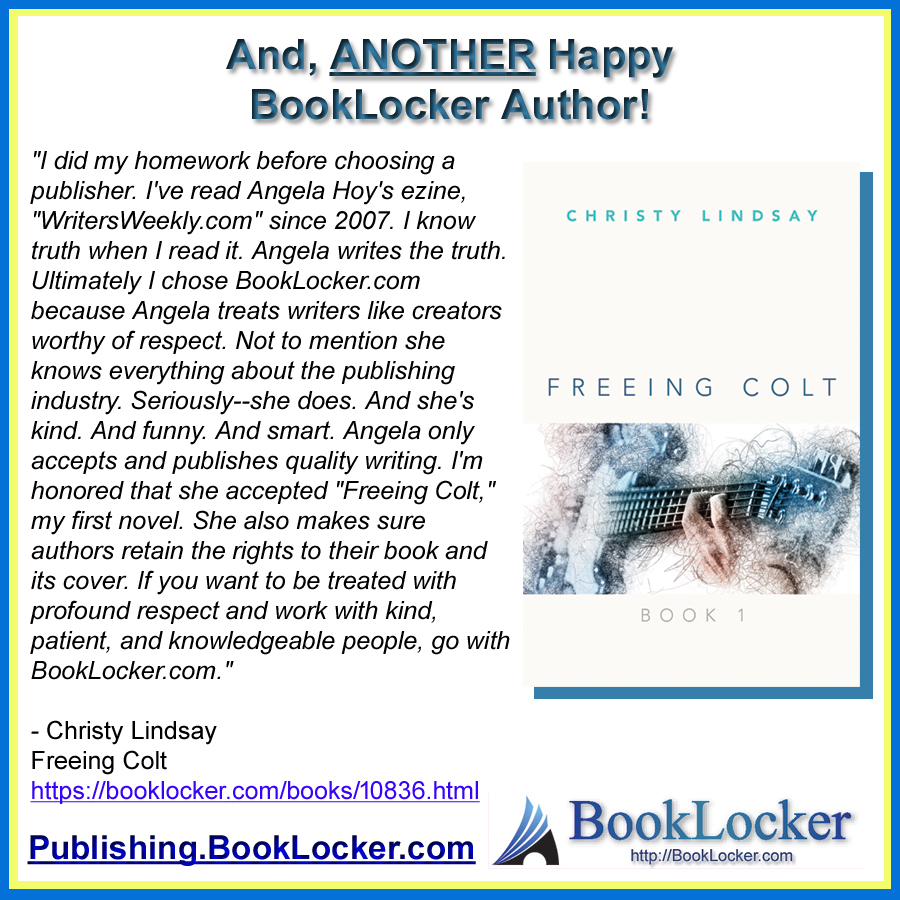 Ask The Expert!
Is that not absolutely ABSURD?! And even a bit stalker-ish?


Paying Markets for Writers
"New Letters is an international quarterly magazine featuring fiction, essays, poetry, reviews, and interviews with writers and original art, published by the University of Missouri at Kansas City." Welcomes new writers. 90% freelance. Quarterly. Pays on publication. Publishes ms 3-9 months after acceptance. Buys First NA rights. No reprints. Responds in 3-6 months.


Pays "$15 to $35 per poem; $35 book reviews; $65 to $200 short stories
"Christian reader for adults. Favors true first-person testimonials. Also considers fiction, how-to and as-told-to. Stories must be from a Christian point of view and must have something the reader can readily identify with. We do not accept Bible-based fiction." 100% freelance. Welcomes new writers. Circ. 15K. Quarterly. Pays on acceptance. Period between acceptance and publication varies. Buys first rights. Accepts reprints. "We evaluate completed manuscripts. Response time varies but should be less than eight weeks.


Pays $0.10/word for first rights; $0.07/word for reprints; $35-$60 for first rights poems and $42 for reprinted poems.
"Founded in 1913 by the Redemptorists Liguorian conveys a consistent joyful message of God's plentiful redemption. In its tone and selection of material, it communicates a timely pastoral message to Catholics on matters of the faith, practices, Christian living, and social justice. While not championing positions contrary to core Church belief, Liguorian exposes its readers to the best elements of Catholic spirituality and traditions to help them navigate the contemporary world assisted by their faith." 25-30% freelance. Welcomes new writers.


Pays $0.14-$0.20/word for 1200-2000 words
"Mystery Weekly Magazine presents crime and mystery short stories by some of the world's best established and emerging mystery writers. The original stories we select for each issue run the gamut from cozy to hardboiled fiction. Available in print on Amazon and on Kindle Newsstand with a 30 day trial. 100% freelance. Welcomes new writers. Monthly. Pays on acceptance. Publishes ms 1-2 months after acceptance.


Pays $0.01/word for 1000-7500 words.
NEED WRITERS, BLOGGERS, EDITORS, AUTHORS, OR OTHER CREATIVE FOLKS?? We'll post your ad on WritersWeekly FOR FREE. Please complete THIS FORM.
30 freelance writing jobs!
Freelance Biotech Beat Reporter
The Samantha Sault Agency LLC


Freelance Finance Writer
Future / SmartBrief


Remote Staff Writer – Biology
Quanta Magazine


Freelance Celebrity Entertainment Hourly Feature Writer
Nicki Swift


Freelance Editor – B2B Content
The Bridge Initiative


Freelance Movie and TV Hourly Feature Writer
Looper


Freelance Project Editor – Science and Medicine books
Oxford University Press


Freelance Senior Editor
Canary Media


Freelance Contributing Editor – Books, Culture and Commentary
High Country News


Freelance TV/Movies Features Editor
Collider


Freelance Copywriter – for a Marketing Department
Vantagepoint AI, LLC


Freelance Staff Writer – for a freight forecasting platform
FreightWaves


Freelance Writer for end-to-end proposal-writing process
Grimm


Freelance Copywriter – Intermediate
Life House


Freelance Direct Response Copywriter
JW Agency


Freelance News Writer – Gadgets, Tech, and Automotive
SlashGear


Freelance CMC Tech Writer
Black Diamond Networks


Freelance Food and Grocery Feature Writer
Mashed


Freelance NFL History Writers – Long-term positions
JL Web Properties LLC


Freelance Web and Blog Writer – Home Services Content
Anita's Housekeeping Referral Agency


Freelance Writers – dirt bike articles
AUGMENTED SUPPLY


Freelance Writers – iGaming, Casino, and Betting Content
BetWorthy


Freelance Sports News Writer
FV


Freelance IT Blogger
Cooper


Freelance SEO Writers
WordAgents.com


Freelance Automotive Writers – Long-term
TeslaTuneUp


Freelance Senior VPN Editor
ReflectorMedia


Freelance Windows 11 Tech Writer / Power User
Freelance Freelance Professional Script Writer – Pays $12-$20/hour
Freelance Remote UK/US Native Content Writer
Tomedes Ltd


Freelance Content Editor DE / German
JobMatchingPartner


NEED WRITERS, BLOGGERS, EDITORS, AUTHORS, OR OTHER CREATIVE FOLKS?? We'll post your ad on WritersWeekly FOR FREE. Please complete

THIS FORM

.