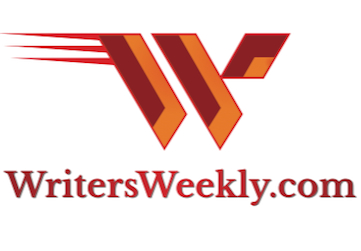 SEPTEMBER 23, 2021
ONLY 500 PARTICIPANTS PERMITTED SO DON'T DELAY IF YOU WANT TO PLAY!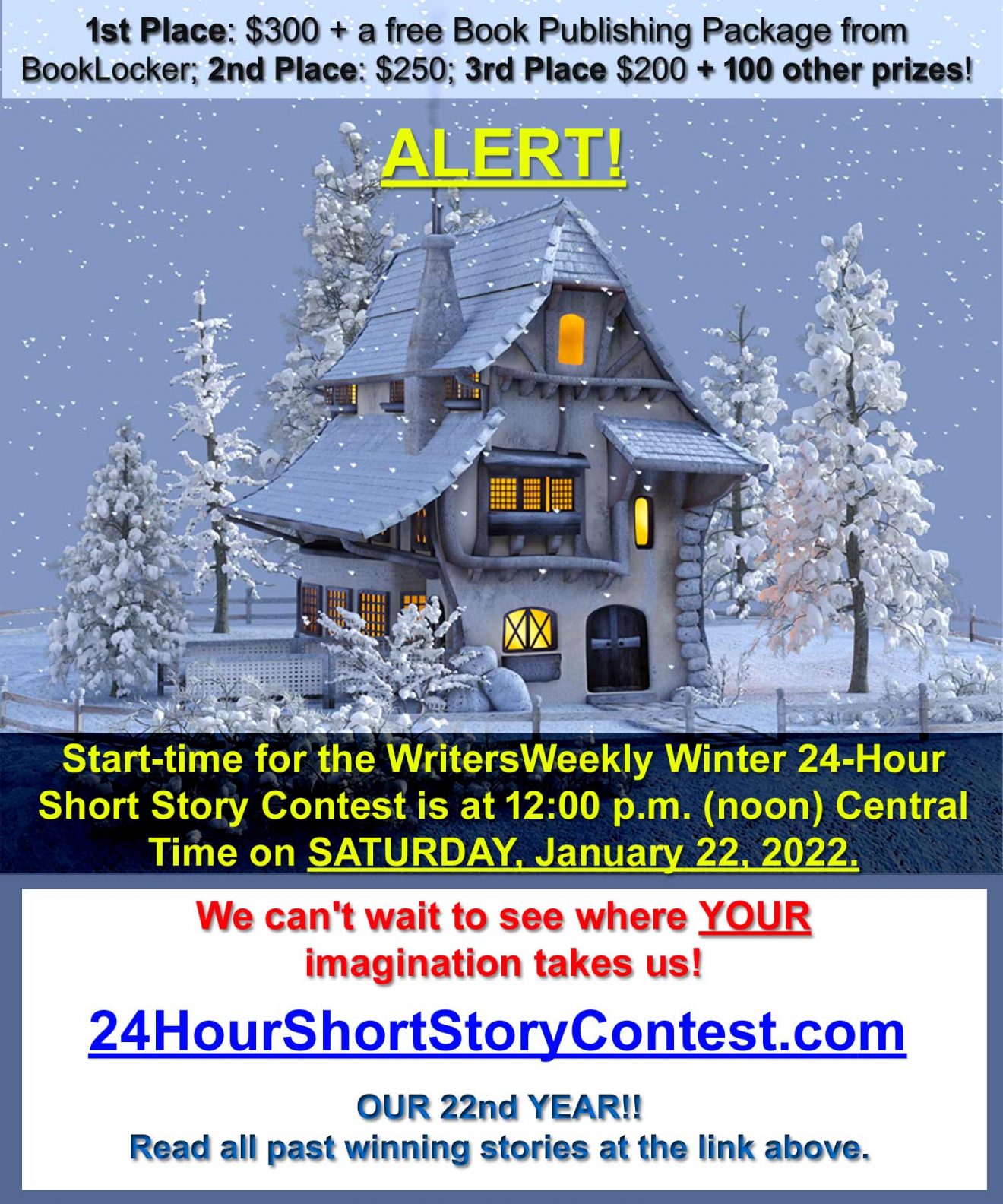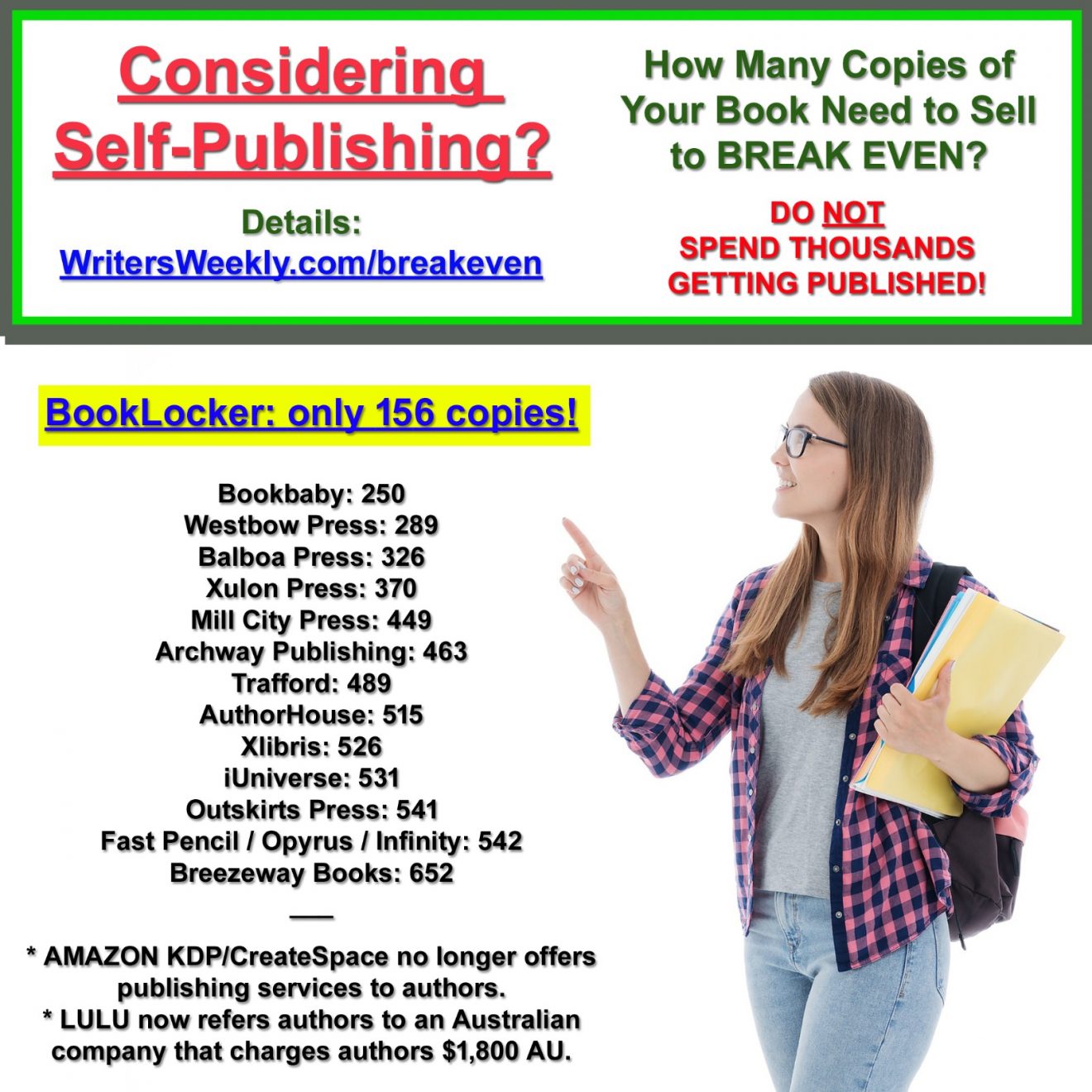 Contents
Paying Markets for Writers

From the Publisher's Desk
Oh, yes! We know you're excited!! Today, we're going to share another installment of our popular column, World's Worst Query Letters and Book Proposals. We've been savings these for a few weeks now so there are a LOT to entertain you!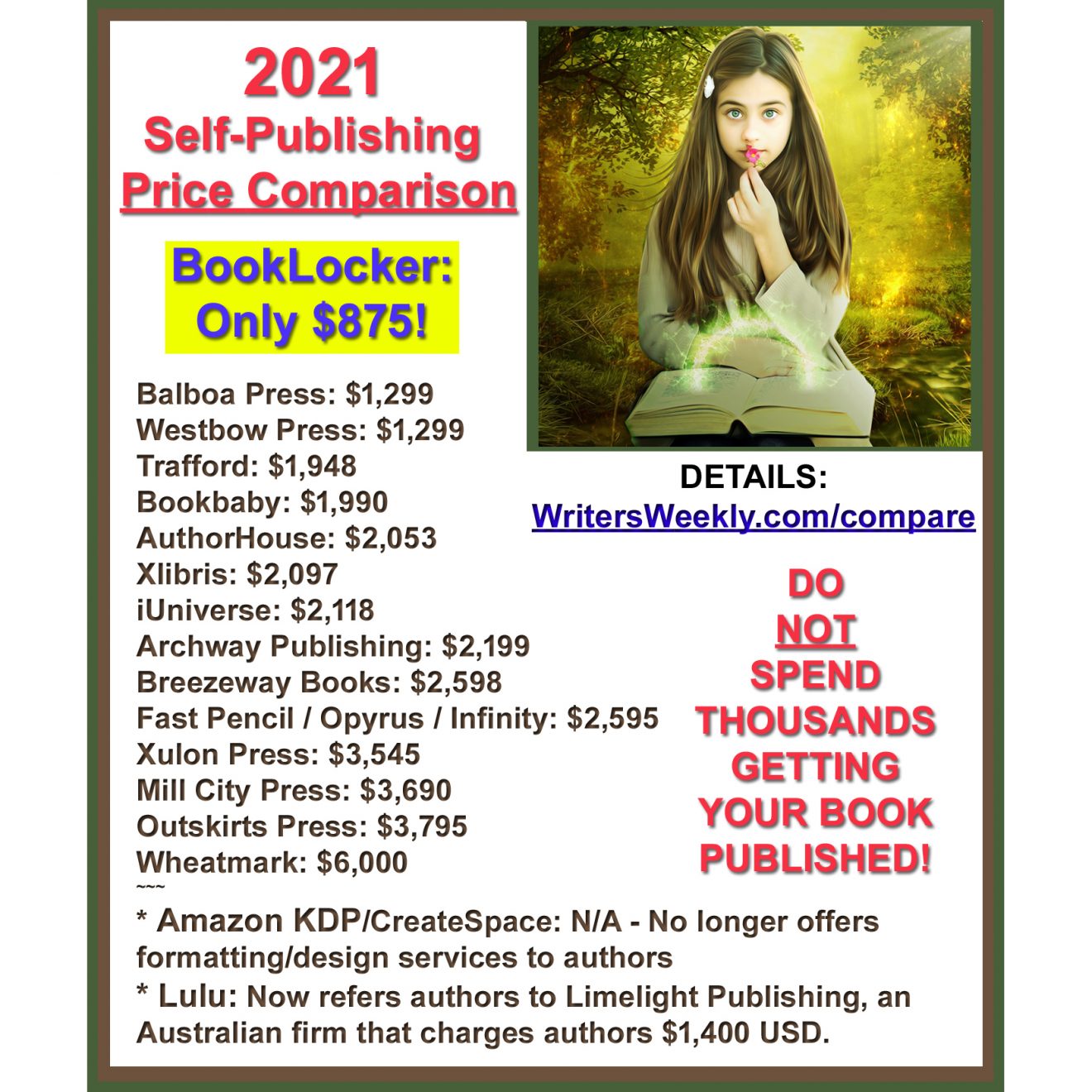 News From the Home Office
On their second night out in the camper with the kids and the dog, the carbon monoxide detector under the bed went off in the middle of the night! They grabbed the babies, and ran out of the trailer. But, there was no CO leak...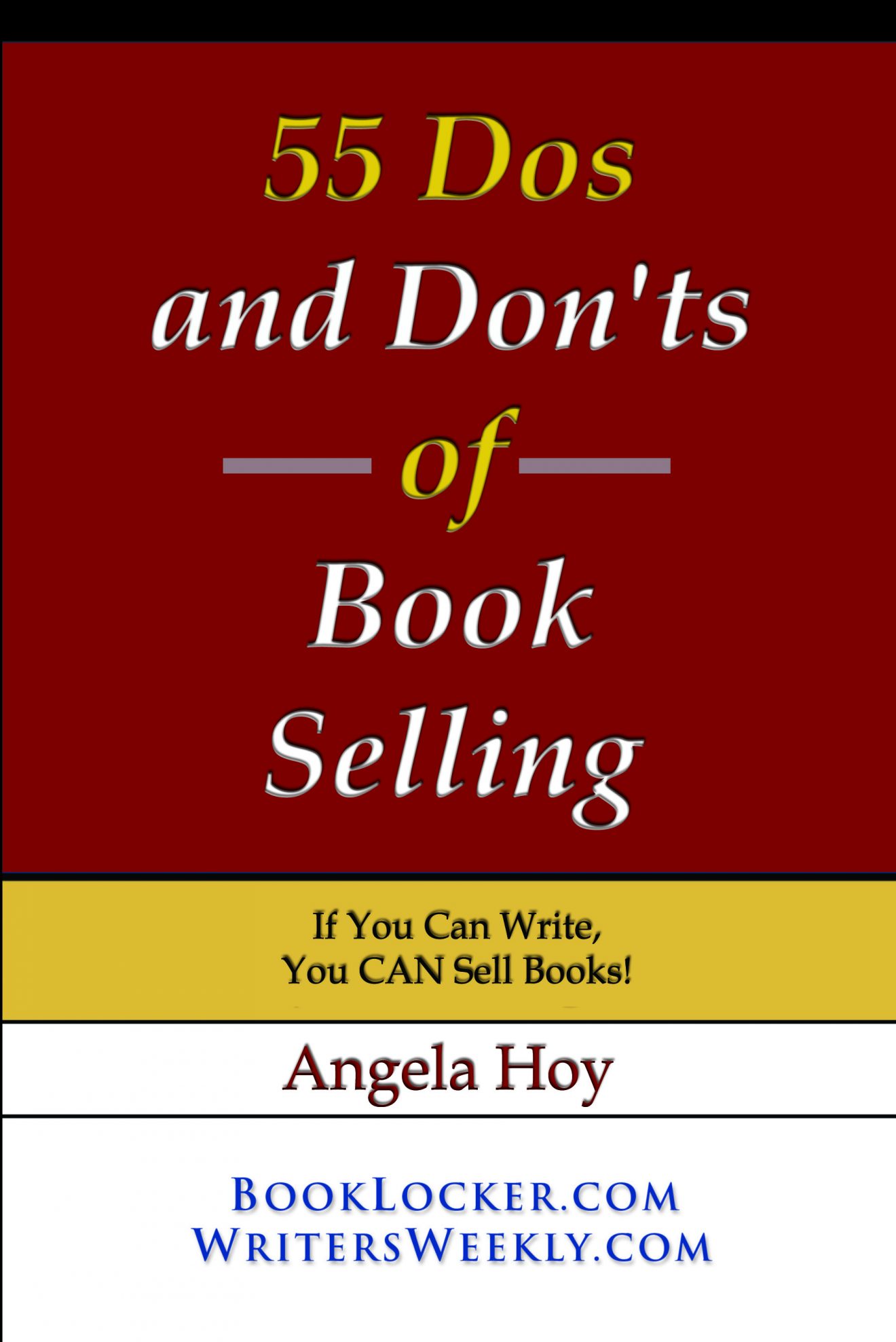 Feature Article
Given the proper forum, an earnest person can transform into a master, philosopher, or superior being of their choosing. Because of this unintentional metamorphosis, much-needed virtues such as modesty and humility are often in short supply online...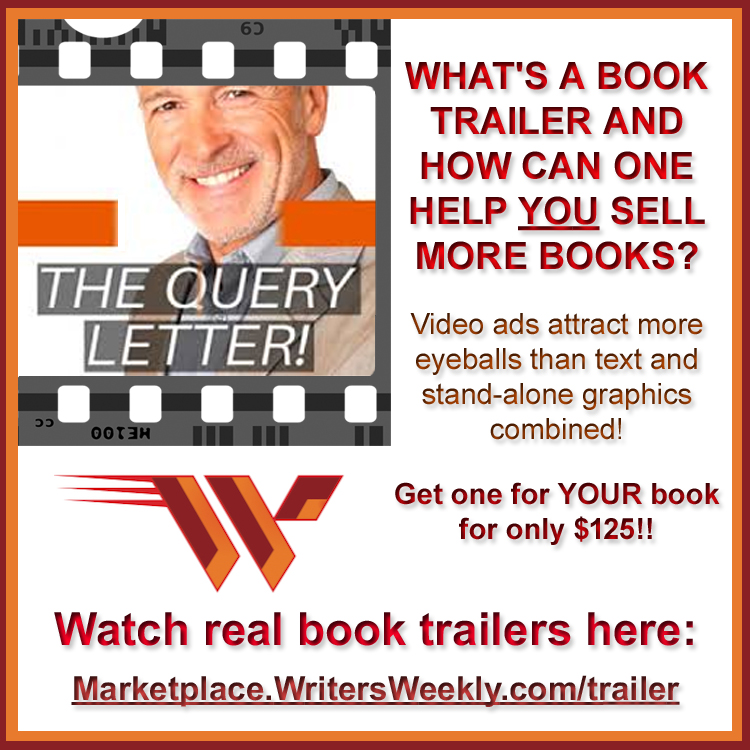 In The News!
MORE: Journalist sent Fusion GPS a draft before publishing a major story?!; FAA news agency drone restriction banned; Hollywood production may stop; Court says no arbitration for Amazon in class action lawsuit filed by drivers; Facebook sued for "fact-checking" journalist; Price-fixing by Amazon?!; and "Actual malice" in libel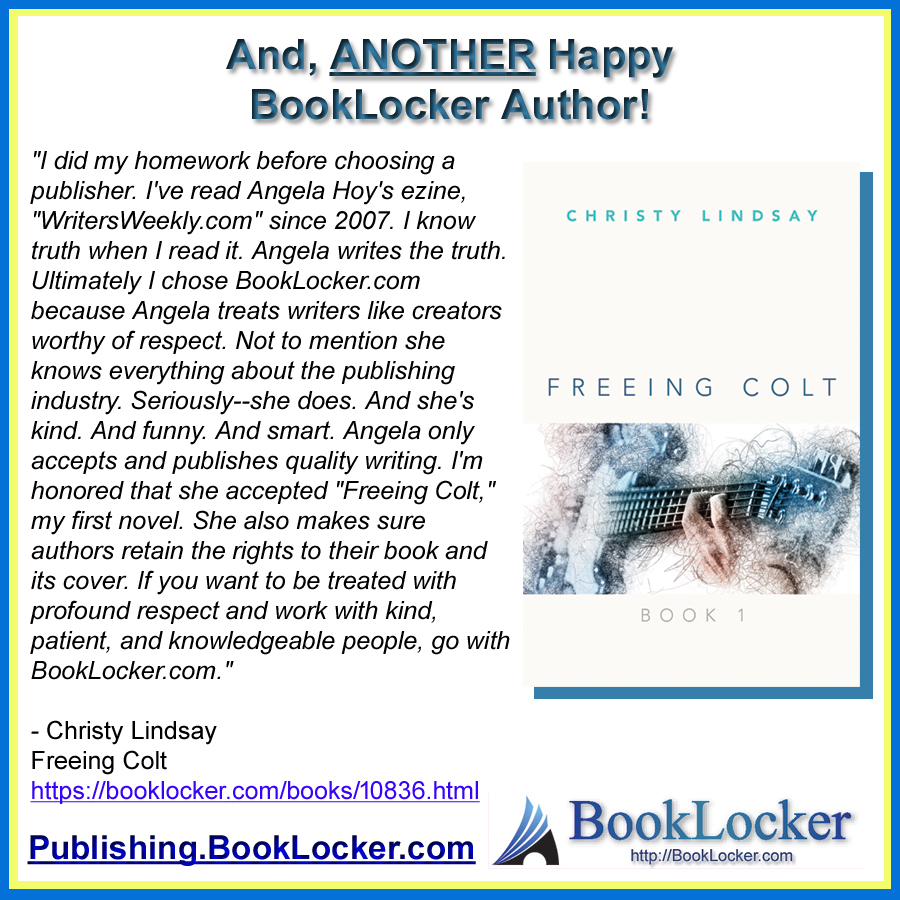 Ask The Expert!
"I've read your writer's guidelines and I'd love to send you some article ideas. However, I don't know if you have an age limit..."


Paying Markets for Writers
Welcomes new writers. Circ. 22.5K. Bimonthly. Pays on publication. Publishes ms two months after acceptance. Buys first rights. No reprints. Responds one week. Sample copy available online. Guidelines available by email.


Pays $350 for 1000-2000 words.
"The fastest growing Farmer's Almanac with the most accurate weather forecasting. Millions sold. A truly American tradition. Contains all the features you'd expect to find in a farmer's almanac, including Weather Forecasts, Fishing, Planting, and Tide Tables, and Astronomical Data. THE ALMANAC also is packed with intriguing and informative stories and articles on a wide variety of interesting subjects for the whole family. There are plenty of stories and articles, trivia, nostalgia, anecdotes, cookery, and puzzles, as well as lots of helpful information." Welcomes new writers. Annual. Pays on publication. Pays when each annual edition is published, in August of each year. Cut-off for submissions is March 31st. Buys First North American Serial Rights. Occasionally accepts reprints. Guidelines by email, or online


"Cadet Quest is a 24-page magazine for boys ages 9 - 14. It is a Christian-oriented magazine for members of a Christian youth organization known as the Calvinist Cadet Corps. Boys from many Protestant denominations make up the Cadet Quest's audience. Our purpose is to show how God is at work in the lives of boys and in the world around them. We have worked with new writers in the past and would do so in the future if their work fits our themes." Circ: 7K. 7 issues/year. Pays on acceptance. Publishes ms within 1 year of acceptance. Guidelines online


"America's first and foremost publication for white-tailed deer hunters and enthusiasts. Behavior, biology and scientific research." Welcomes new writers. Publishes 11 issues a year. Pays on publication. Publishes ms within 6 months of acceptance. Buys all rights. Occasionally accepts reprints. Responds within two weeks. Request sample PDF by email. Guidelines online.


NEED WRITERS, BLOGGERS, EDITORS, AUTHORS, OR OTHER CREATIVE FOLKS?? We'll post your ad on WritersWeekly FOR FREE. Please complete THIS FORM.
30 freelance writing jobs!
Freelance Web Copy Editor – Pays $32/hour
YES! Media


Freelance Copywriter
marketing agency


Freelance Staff Writer / Weekend Editor
TheWeek.com


Freelance Staff Writer
wikiHow


Freelance Writer
Arielle Executive


Freelance Editorial Director
Food Safety Magazine


Freelance Health Content Marketing Editor
WebMD


Freelance Integrated Marketing Manager
AFAR Media


Freelance Digital Designer – Garden for Wildlife
The National Wildlife Federation


Freelance Editor-in-Chief
Skyword Inc.


Freelance Development Editor (Primary and Pre-Primary)
Springer Nature


Freelance Writers – for Summaries and Guides to Non-Fiction Books
Shortform


Freelance Freelance Copywriter and Content Creator
Mahmee


Freelance Music Production Freelance Blog Contributor
iZotope


Freelance Copywriter – for employee experience portal website
inSync Staffing


Freelance Associate Opinion Editor
Kansas City Star


Freelance Technical Writer
Steyer Content


Freelance Marketing Content Writer
Everbridge


Freelance Marketing Writer
Oni Studios


Freelance Marketing Copywriter
Affinity


Freelance Writers – for Spirituality/Self Help Blog
DelveWithin


Freelance Content Writer – Pays $14-$18/hour.
360 Quote LLC


Freelance Hong Kong Content Writer – Pays $600-$1000/week.
CopyPress


Freelance Blogger – Pays $9-$18/hour.
Content Cucumber


Freelance Legal Writer – Pays $15-$16/hour.
Content Cucumber


Freelance Advanced Placement Quiz Writer – Pays $25-$35/hour.
Emile Learning


Freelance News Writers – Pays $15-$20/hour.
Advantage Informatics


Freelance Gossip Writer
AllHipHop.com


Freelance Junior Copywriter
Mind & Metrics – Pays up to $25/hour.


Freelance Grant Writer – Pays $20-$25/hour.
Acting Out Collaborative


NEED WRITERS, BLOGGERS, EDITORS, AUTHORS, OR OTHER CREATIVE FOLKS?? We'll post your ad on WritersWeekly FOR FREE. Please complete

THIS FORM

.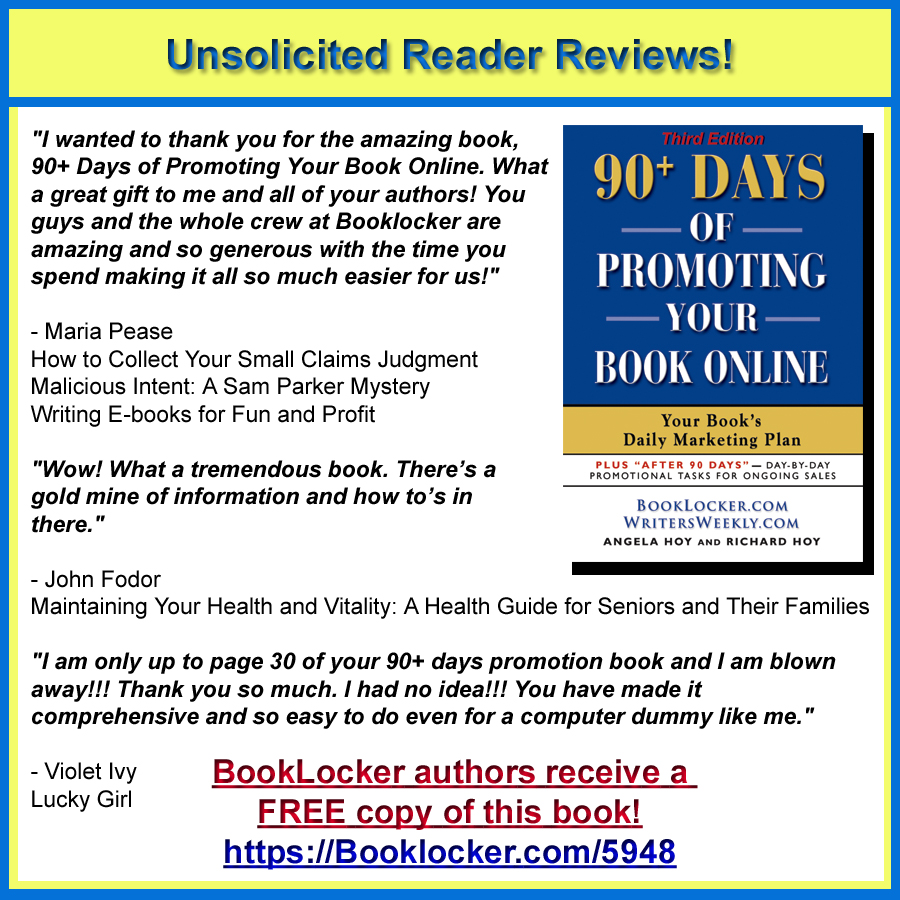 Marketing Secrets
Many magazines targeting a female readership are high-paying markets for writers!