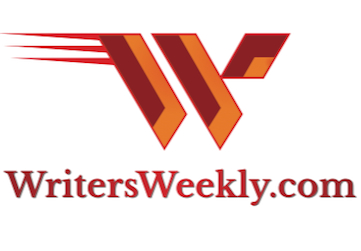 JUNE 18, 2021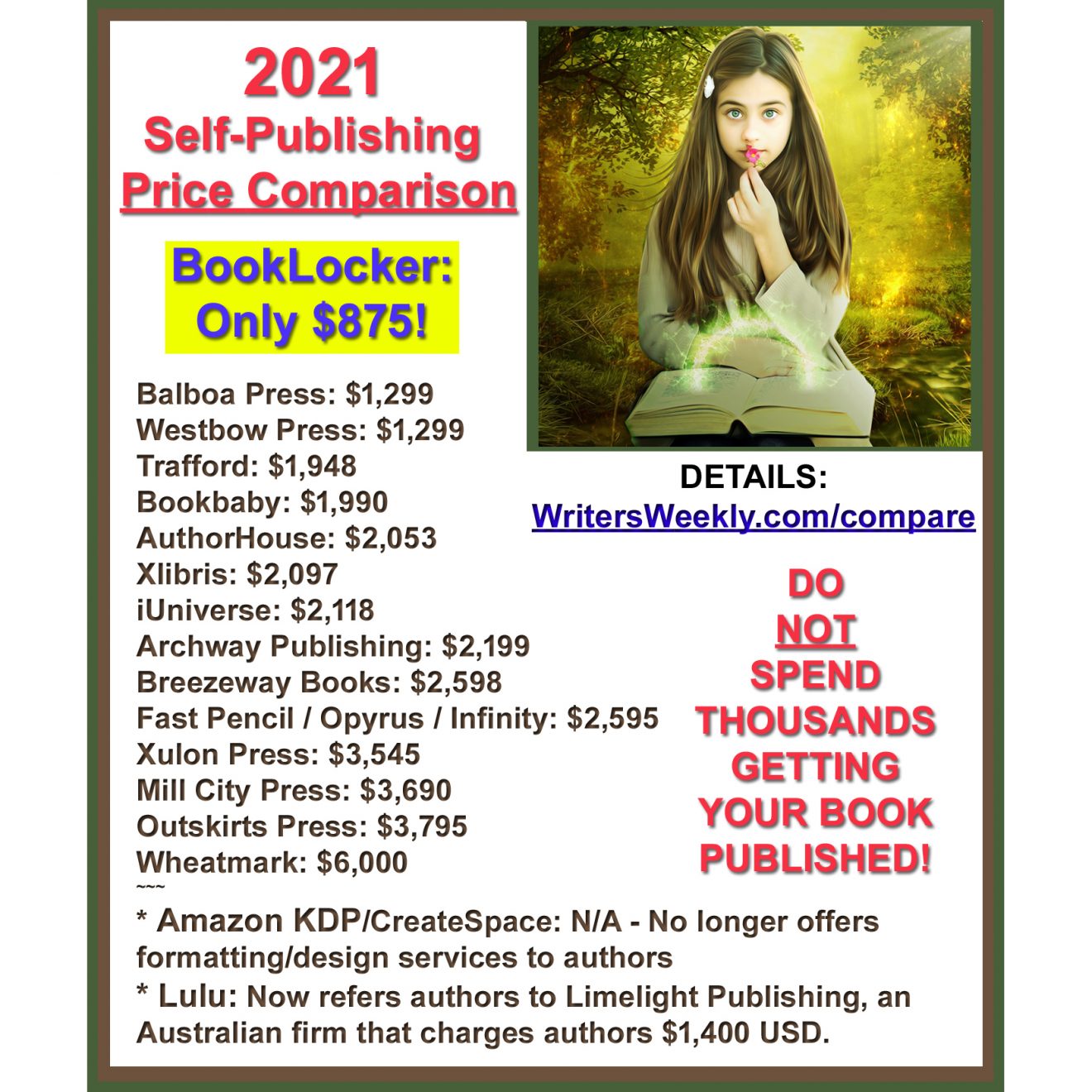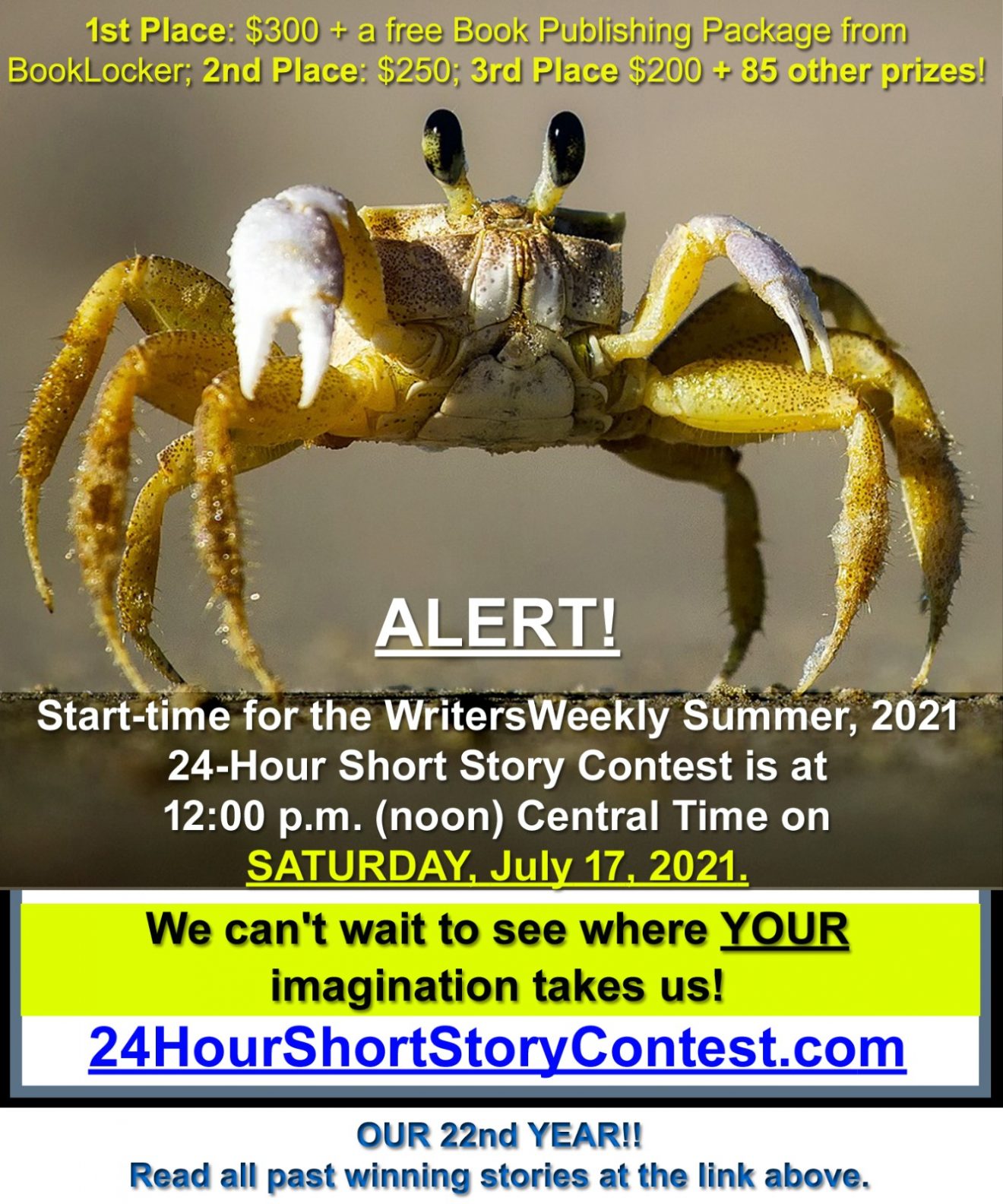 Contents
Paying Markets for Writers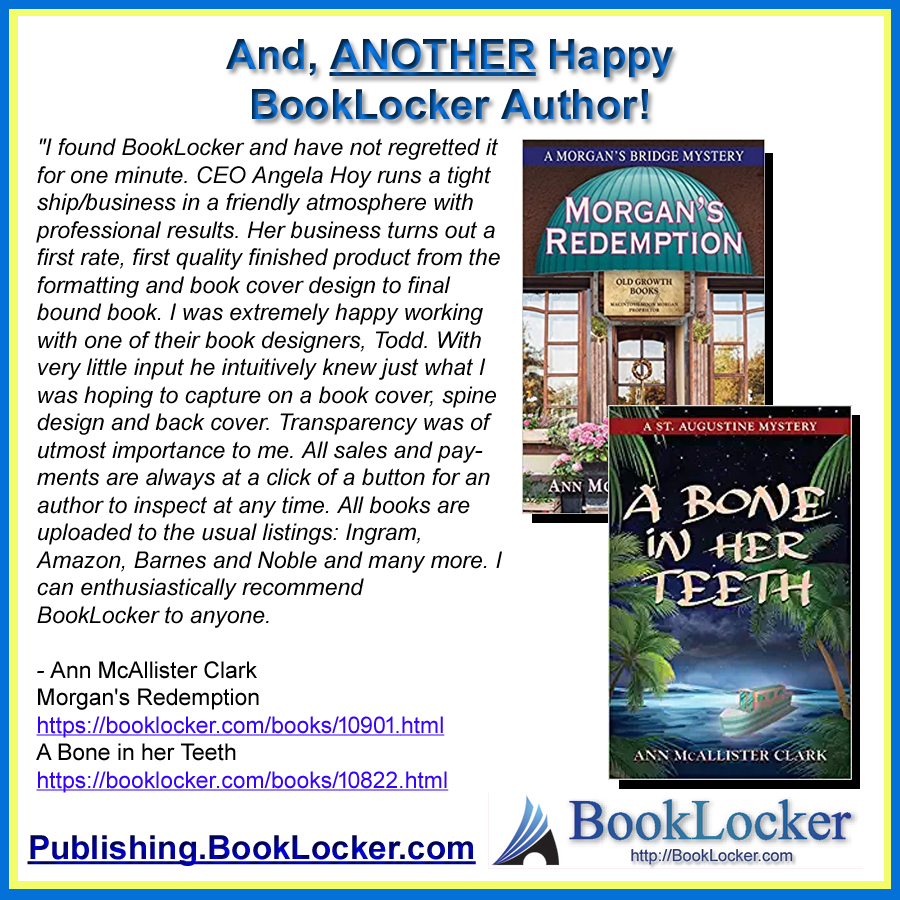 From the Publisher's Desk
Offering something for nothing is a really dumb business model. While working with a "free" company may seem tempting to some authors, these firms typically go belly-up pretty quickly. And, some end up ripping their former authors off for years after the firm's demise...while holding those authors' books hostage.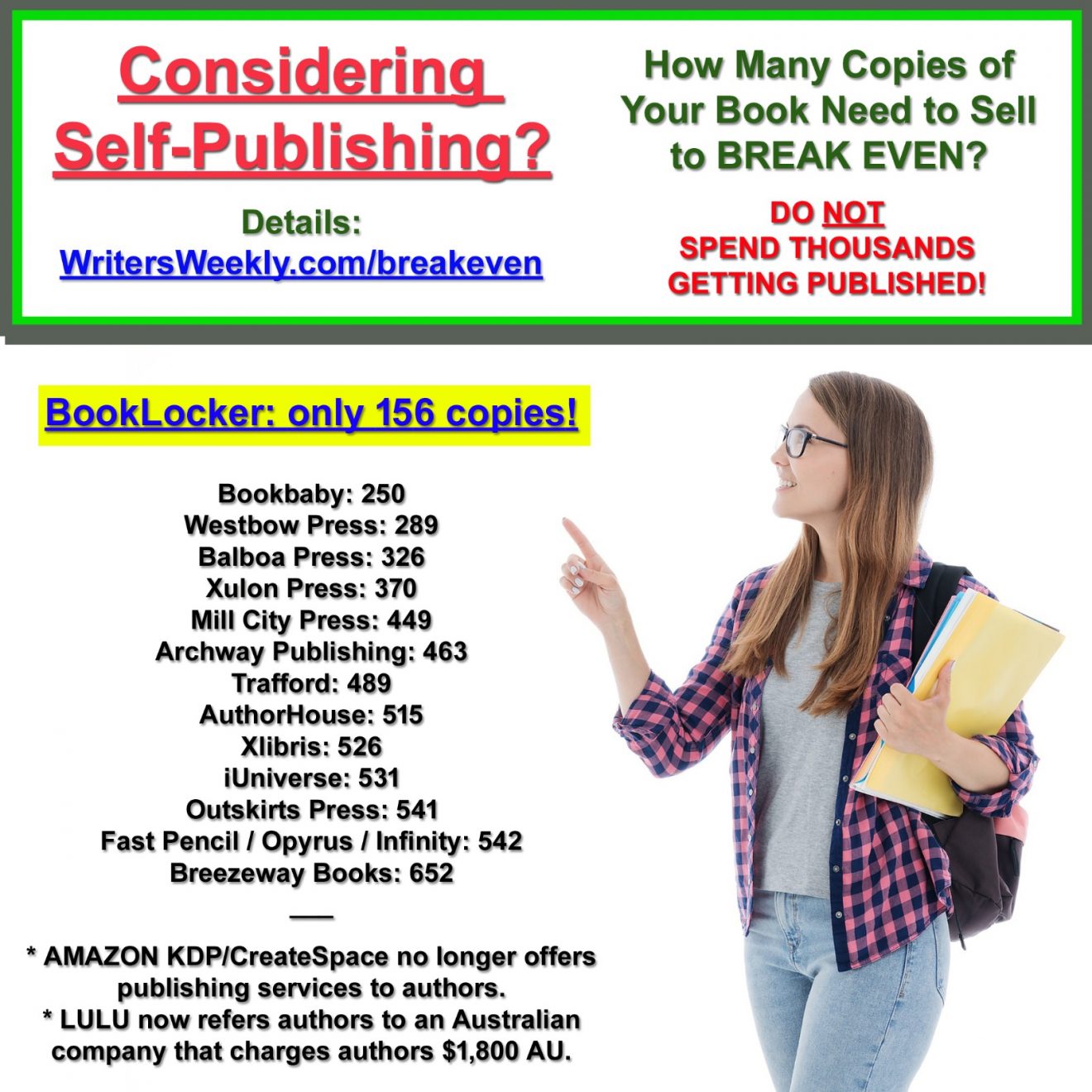 News From the Home Office
Since we moved here late in the planting season, and since we were then sick for two weeks, we're VERY late in getting seeds in the ground. We have planted giant pumpkins (not for eating - for FUN!), sweet onions, green onions, and herbs. But, that's all so far. My question is...what can we plant this late in the season that we can still harvest before the first freeze in October?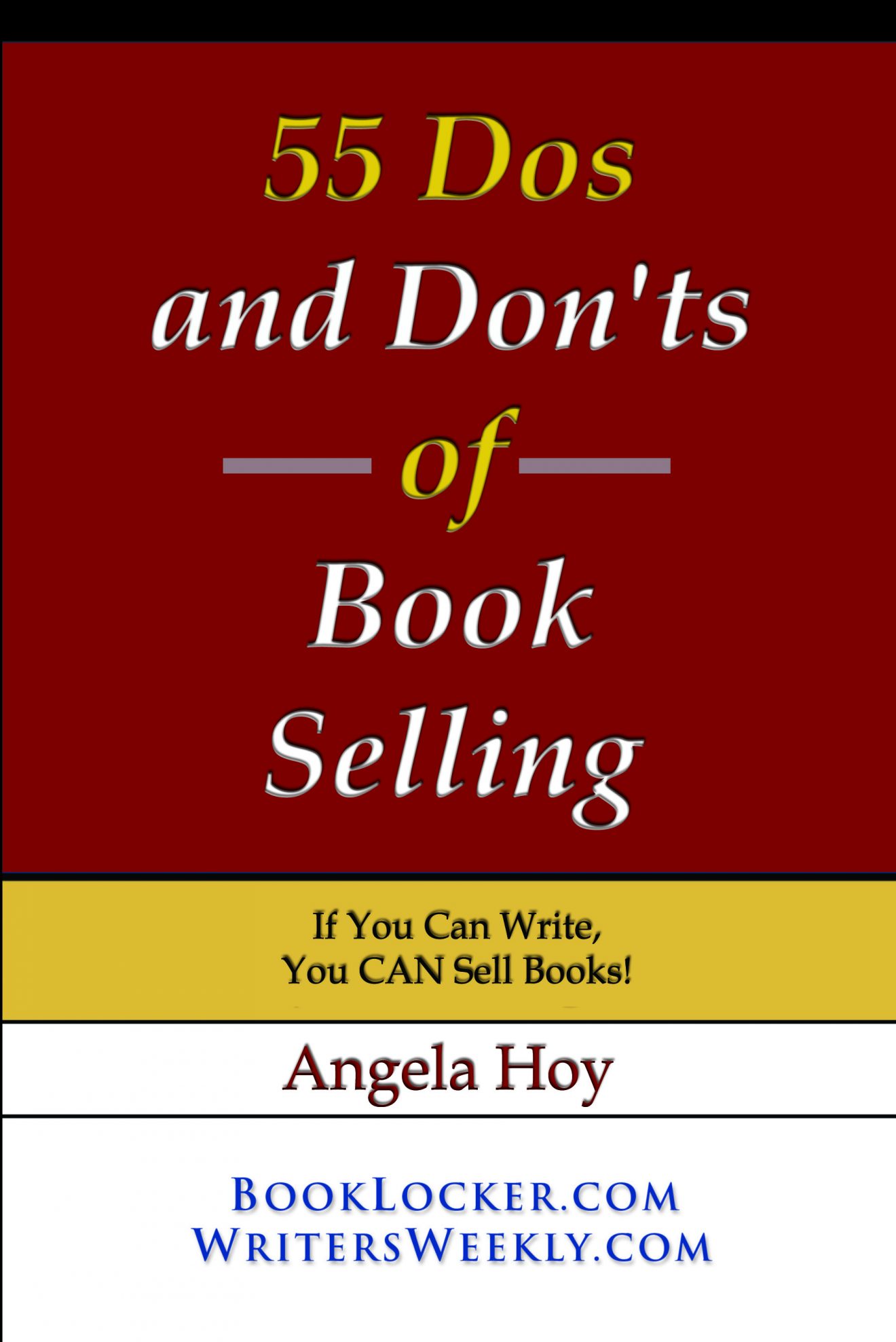 Feature Article
Time is money! Make more money writing by better organizing your time...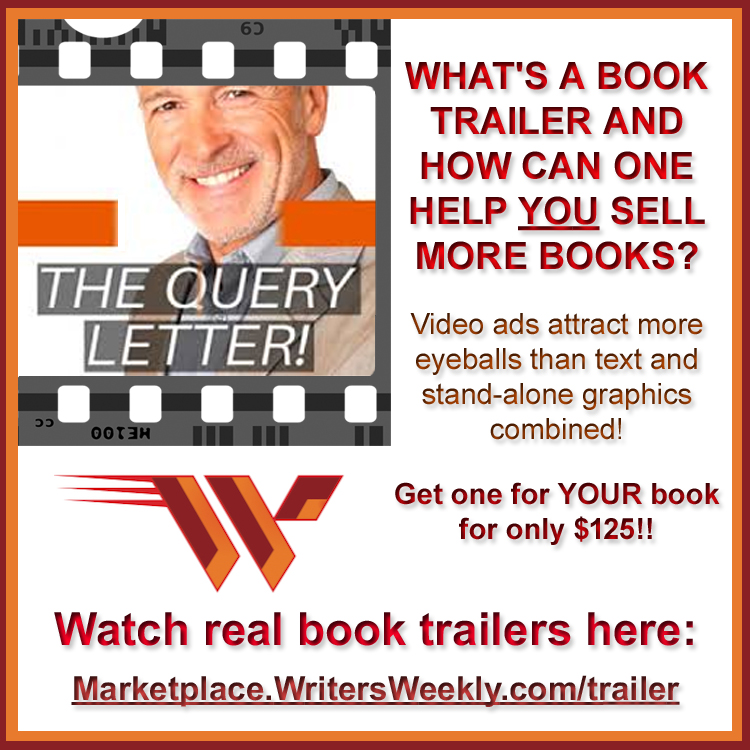 In The News!
MORE: Rock Star Refuses to Let Facebook Use His Song; Fee Speech Under Attack in Hong Kong; and Pulitzer Prize Has "Lost its Meaning??"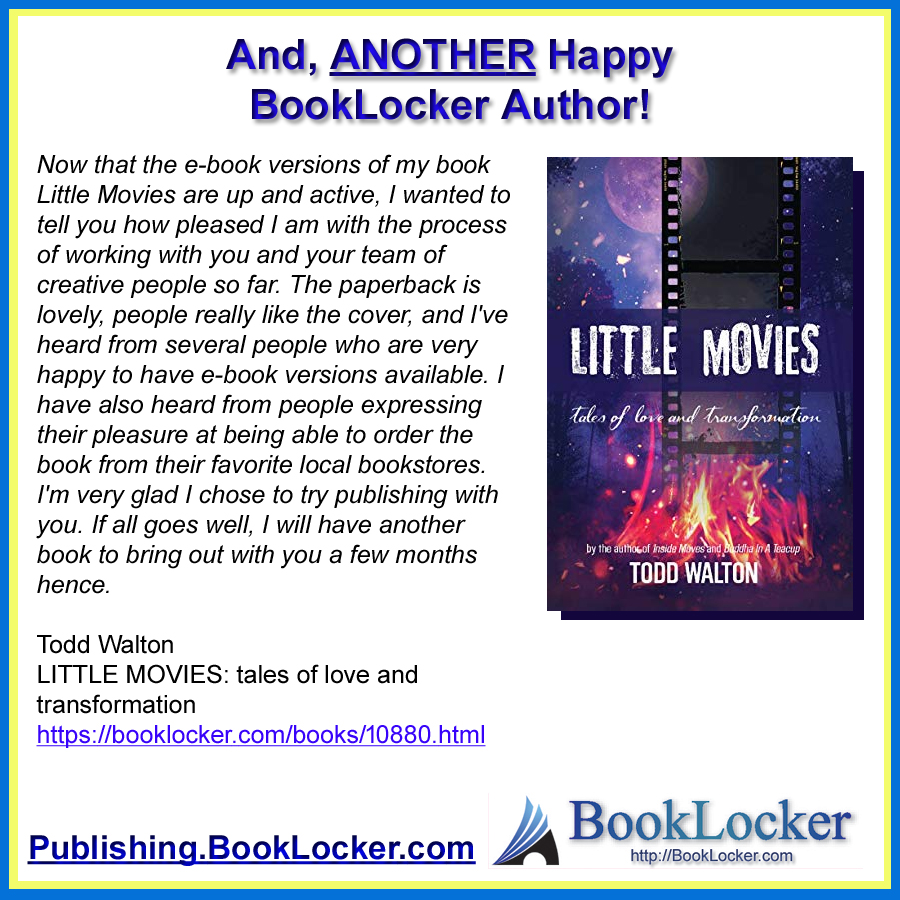 Ask The Expert!
"My publisher told me they have a commitment for 500 printed books by "a large bookstore company" but, to close that deal, I have to buy the insurance. A business friend told me that sounds bogus..."


Get a FREE QUOTE Today!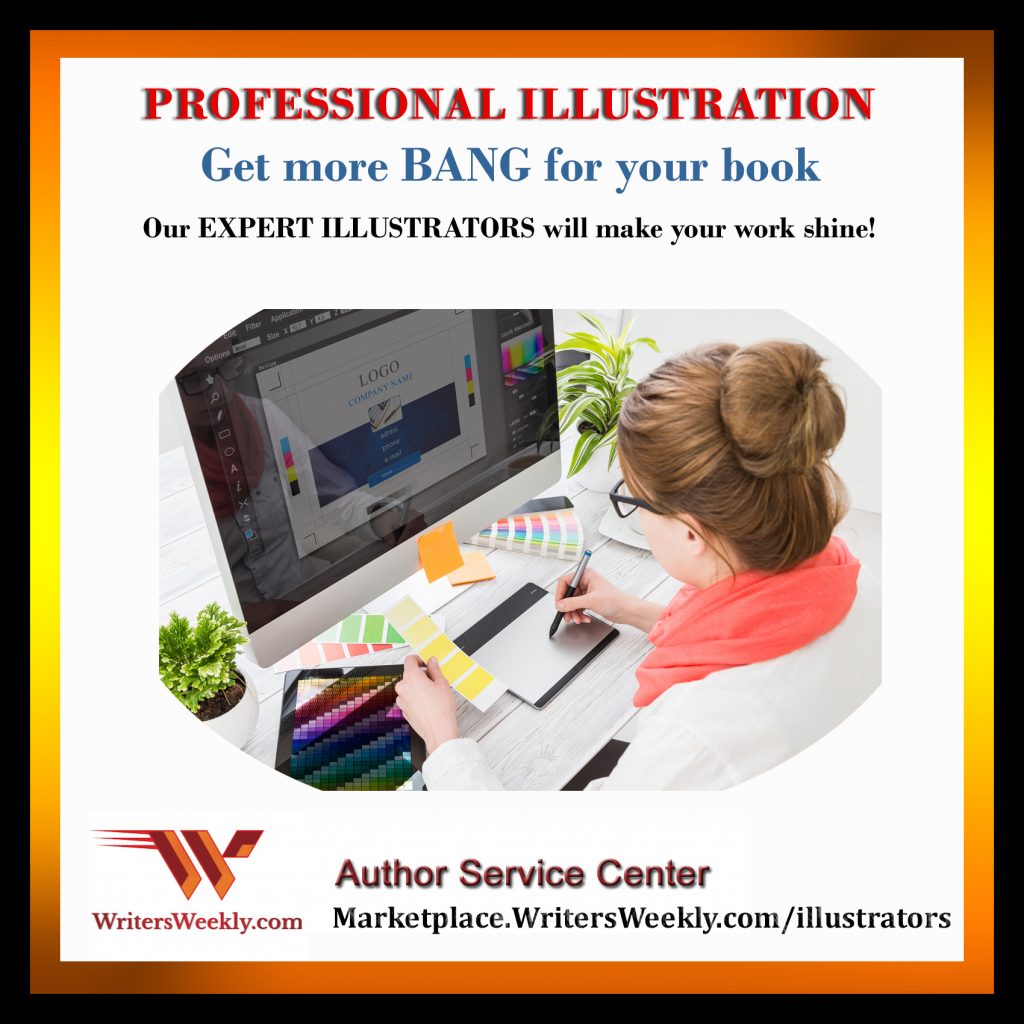 Paying Markets for Writers
"Who we are: Always now, forever independent. Film Daily is an online platform connecting audiences with indie filmmakers via news, views, and reviews." Does not accept reprints. Guidelines by email.


"The Family Handyman brand began 70 years ago with the inception of Family Handyman, a national newsstand DIY magazine with 1.2 million subscribers. Our website, FamilyHandyman.com, has 6.5 million unique monthly visitors (plus healthy followings on social media). We're part of Trusted Media Brands, along with publications including Taste of Home and Reader's Digest." Pays within four weeks of acceptance. Publishes ms within one week of acceptance. Buys all rights. No reprints. Responds within one week.


Pays $75 for 350 word article.
100% freelance. "GreenPrints is the "Weeder's Digest." We share the personal side of gardening, not the how-to: the heart, the humor, the inspiration, the significance, the healing, the warmth—through true stories of people's experiences." Welcomes new writers. Circ. 10K. Quarterly. Pays on acceptance. Buys First NA Serial rights. Accepts reprints. Responds quarterly in Feb., May, Aug., and Nov.


"International Living has been helping people discover the world's best places to live, travel and retire since 1979. We know from experience that there are a host of places around the world that are cheaper...healthier...safer...freer...to live and retire in. In our monthly publication, International Living magazine, we share with our readers details of the those overseas destinations where they can improve their quality of life, lower their cost of living, and make money while living overseas. Discover everything from adventures in Panama to the best buys on the South of France property market...from how to open a bank account in your new country of residence to how to get the best deal on your next airfare...from the world's best beachfront property bargains to the most reliable local attorneys to help you buy your new dream home...from island-hopping adventures in the Mediterranean to the best summer fiestas in Mexico." Welcomes new writers. Monthly. Pays on publication. Publishes approximately two months after acceptance.


Get Memes of Your Readers' Reviews for Your Social Media Marketing!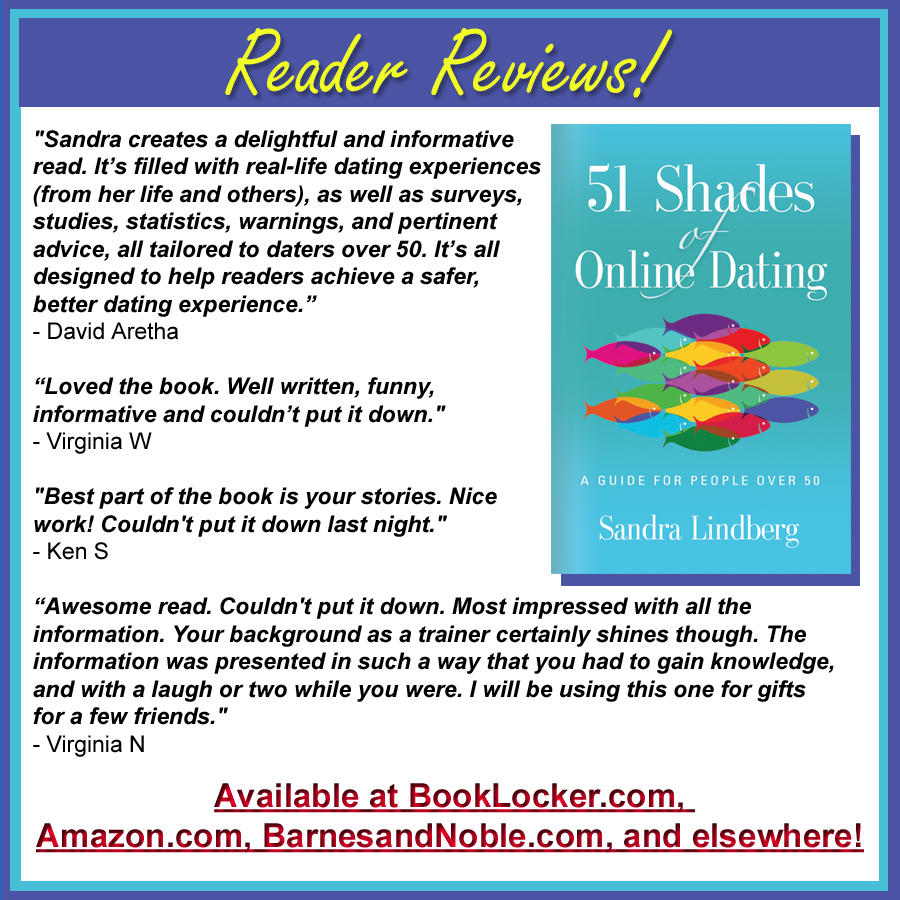 NEED WRITERS, BLOGGERS, EDITORS, AUTHORS, OR OTHER CREATIVE FOLKS?? We'll post your ad on WritersWeekly FOR FREE. Please complete THIS FORM.
29 freelance writing jobs!
Freelance Writer
Centerfield


Freelance Writer
Articulate Studios


Freelance Writer & Editor
Innerbody Research


Freelance Editor
Royal Media


Freelance Automotive Project Writer
Lifewire


Freelance Political Writer – Pays $1/word
Center for Illinois Politics


Freelance Social Media Editor
Fine Homebuilding


Freelance Health & Wellness Editor
Thyroid Pharmacist/Rootcology


Freelance Copy Editor
WebBabyShower


Freelance Copy Editor – Pays $20-$25/hour
WebBabyShower


Freelance Small Business and Accounting Writer
Decision Internet Group


Freelance Blogger
BAB Media


Freelance Business and/or Technology Content Writers
ContentFly


Freelance Crypto and Finance Writer – Pays $0.07/word
MatrixSwap


Freelance Content Writer
moveBuddha


Freelance Tech, PC Hardware, Windows, Mobile & Gaming Writers
Tech News Today


Freelance Copywriter
Roofstock


Freelance Writer
bloggerboy


Freelance Resume Writer
CEI


Freelance Copywriter
Epsilon


Freelance UX Copywriter
Steyer Content


Freelance Compliance Copywriter
Beacon Digital


Freelance Technical Writer & Editor
Apollo


Freelance Writer – Pays $0.06/word
Signs and Graphics


Freelance Education Non-Fiction Editor – Pays $20-$23/hour
Gibbs Smith Education


Freelance Content Writer
GeoKno


Freelance Book Editor
Reedsy


Freelance Content & Copywriter/Proofreader – Pays $20-$25/hour
BC Design Haus


Freelance Marketing and Recruiting Content Writer – Pays $20-$28/hour
Complete Specialty Solutions


NEED WRITERS, BLOGGERS, EDITORS, AUTHORS, OR OTHER CREATIVE FOLKS?? We'll post your ad on WritersWeekly FOR FREE. Please complete

THIS FORM

.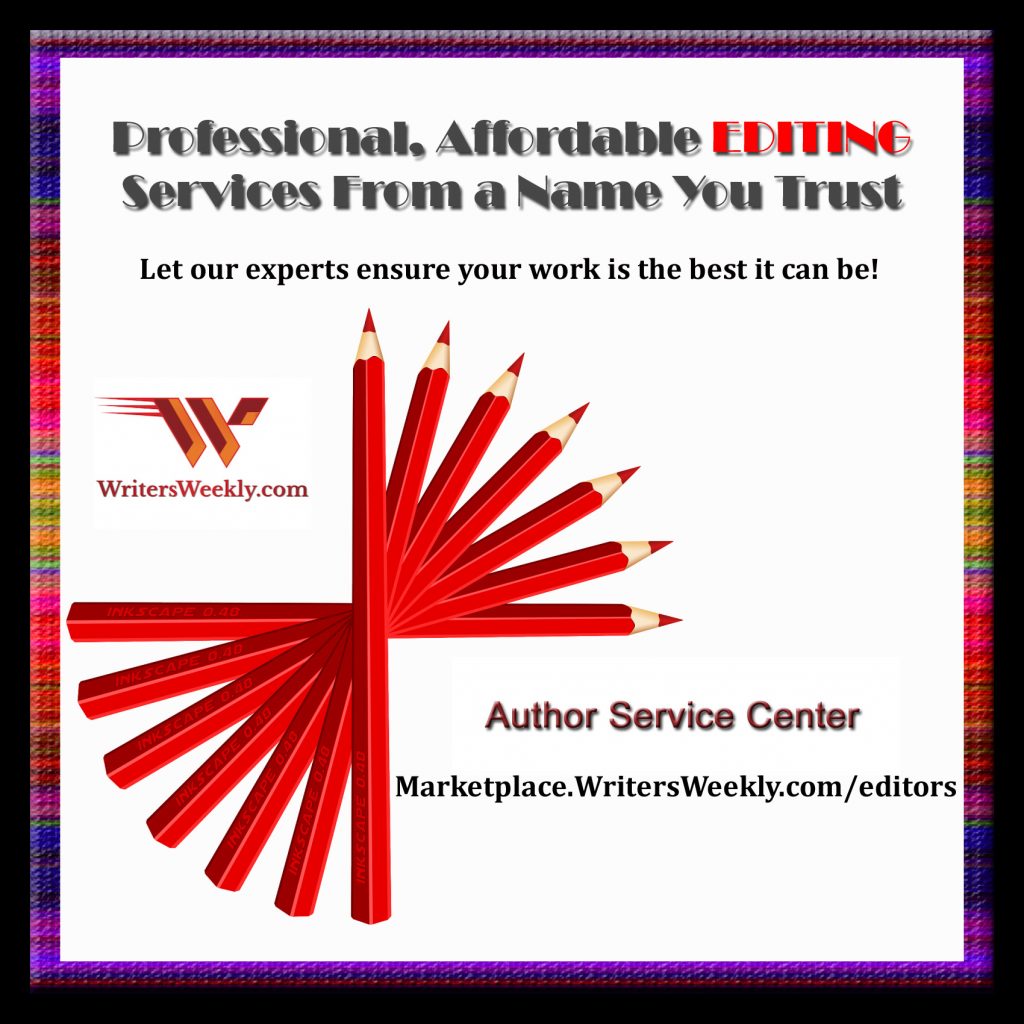 Marketing Secrets
If you write weird stuff, there's a paying market for your work!