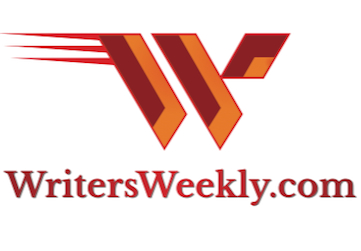 JULY 08, 2022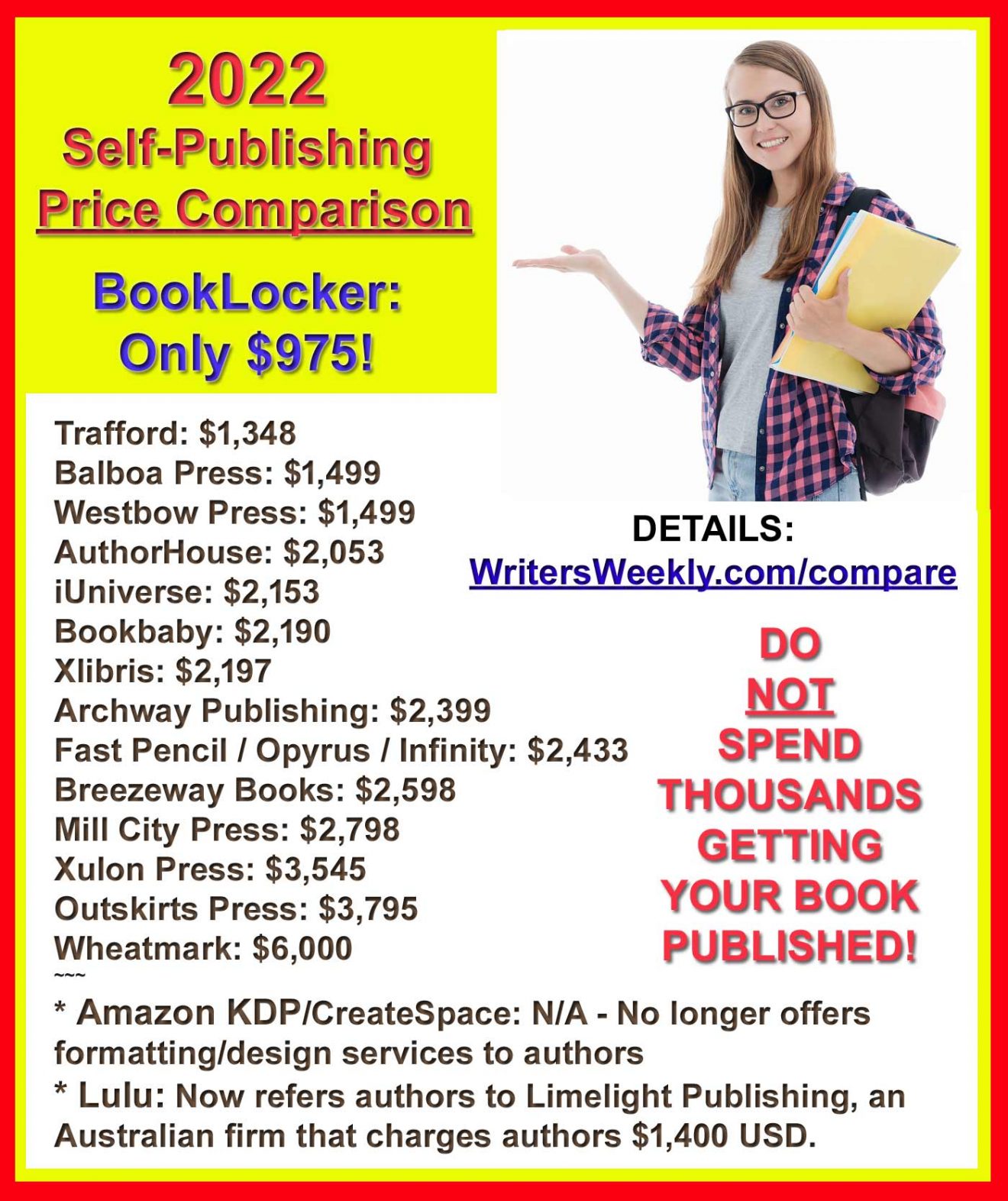 ONLY 8 DAYS UNTIL START-TIME!!!
ONLY 500 PARTICIPANTS PERMITTED SO DON'T
DELAY IF YOU WANT TO PLAY!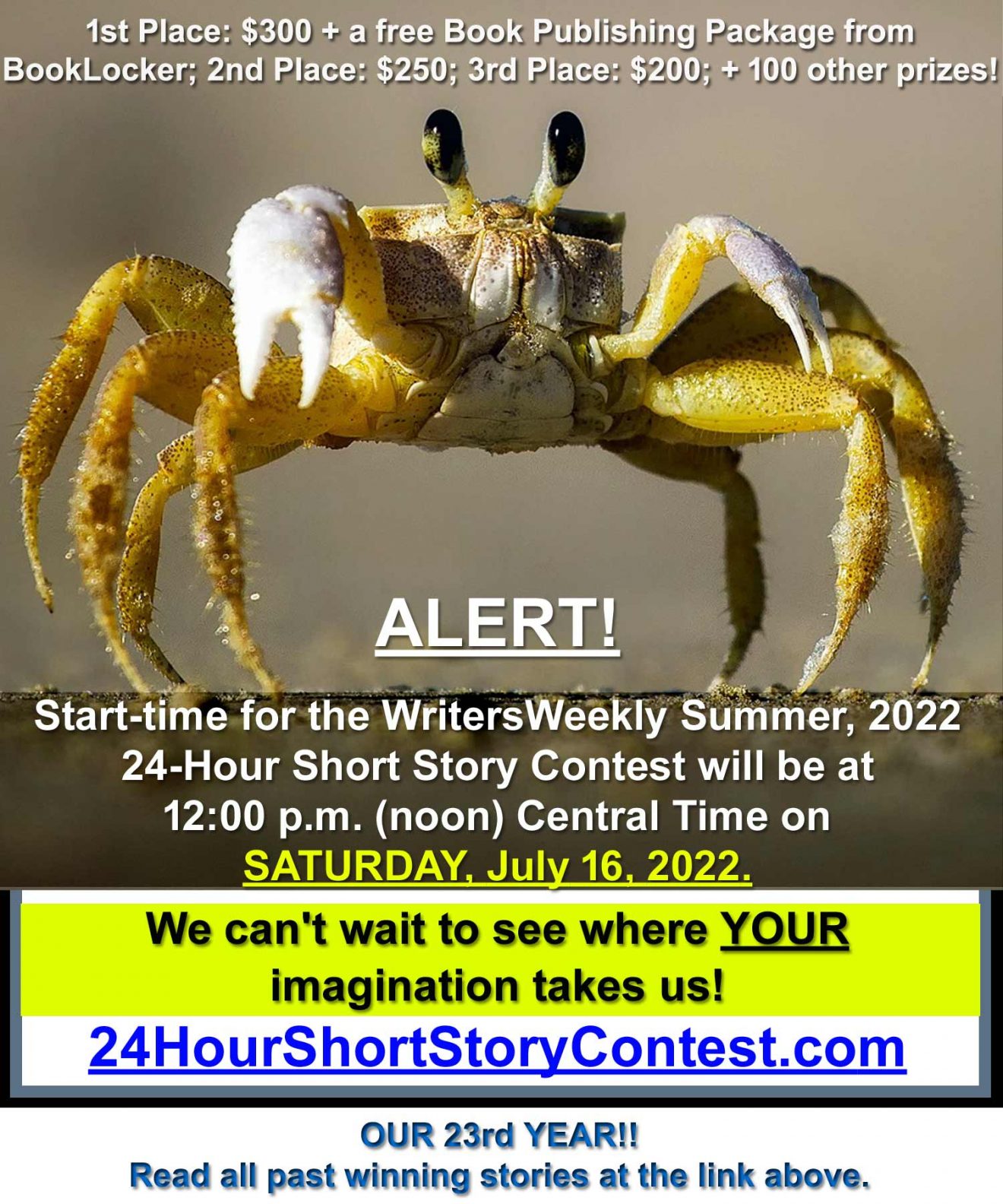 Contents
Feature Article -

WE NEED FEATURES ARTICLES.

And, we pay $60 for around 600 words. Please read our guidelines before querying.
Paying Markets for Writers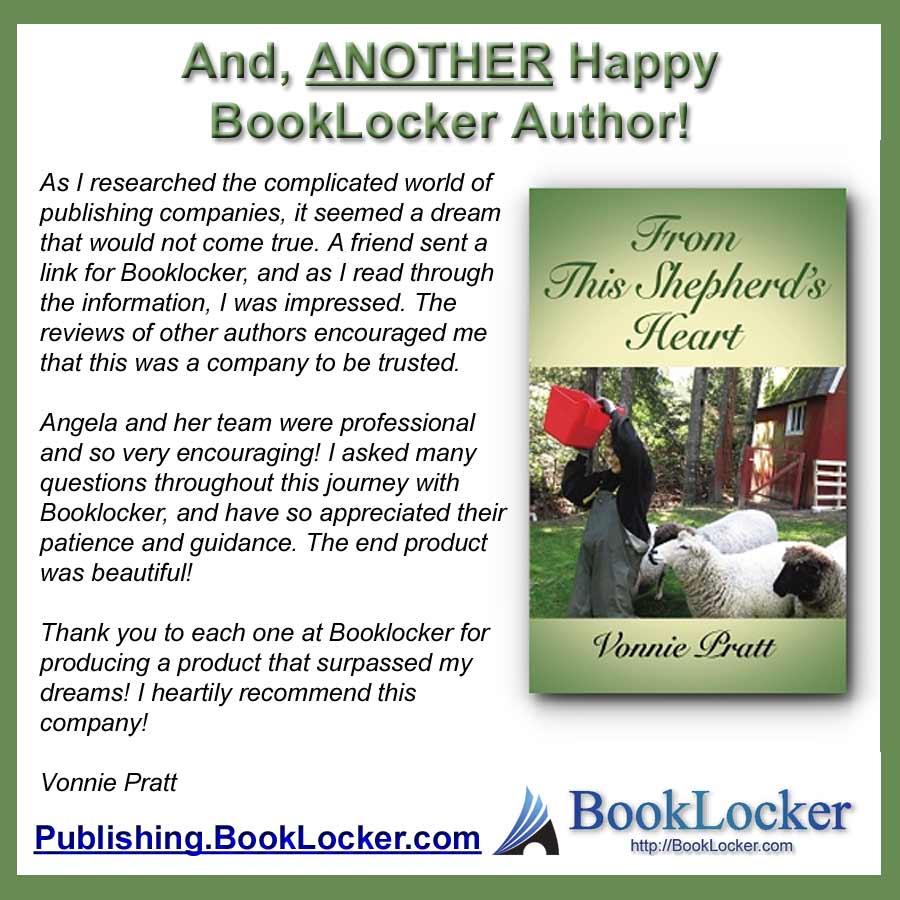 From the Publisher's Desk
- "Nobody will know I used that picture..."


- "My abusive ex will never know I wrote this book about him..."


- "I don't have any money so nobody would get anything if they sued me..."


- "My siblings don't know about my deceased mom's manuscript. I'm just going to publish it under my name..."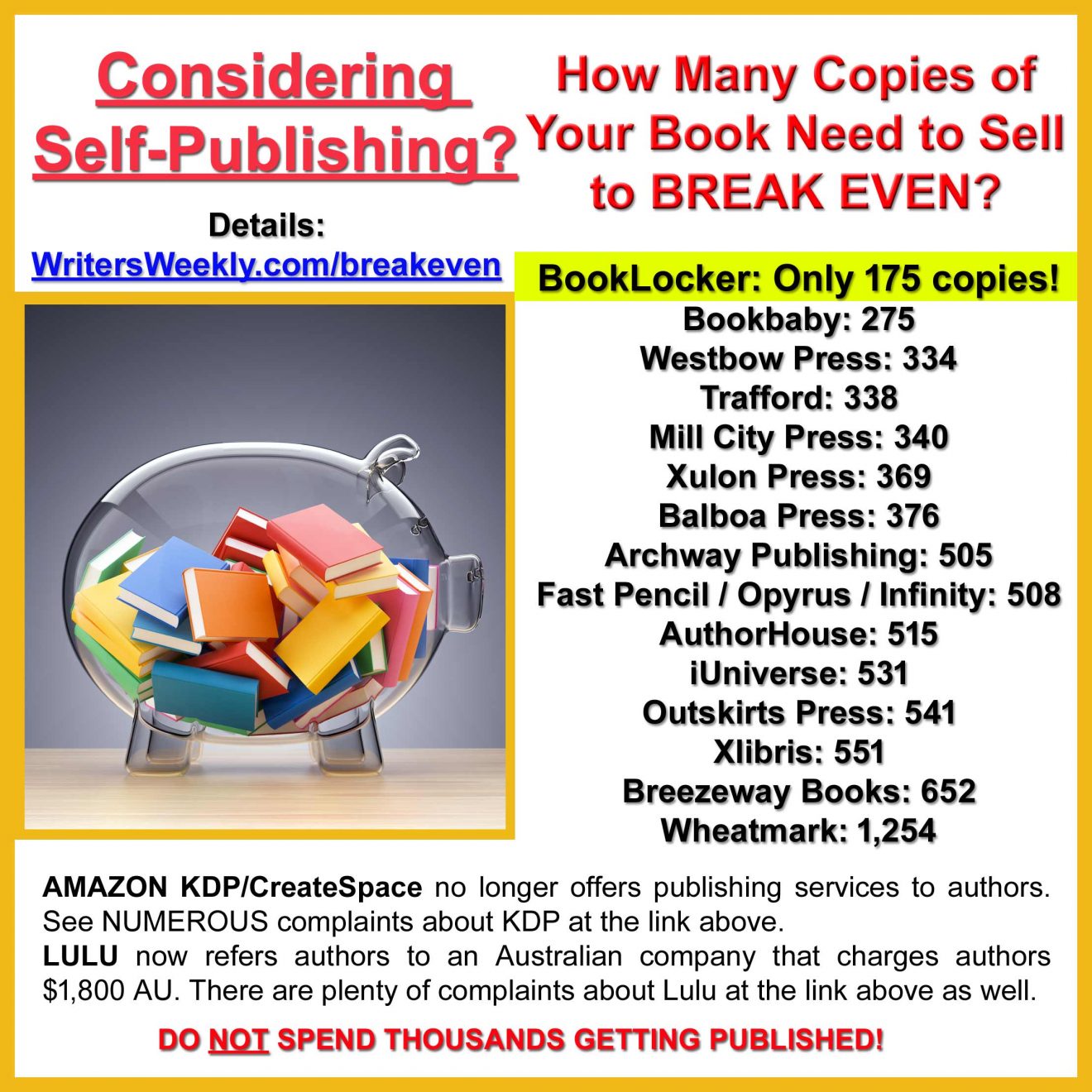 News From the Home Office
I noticed his skin and bones appearance and I felt so sorry for him! My heart melted...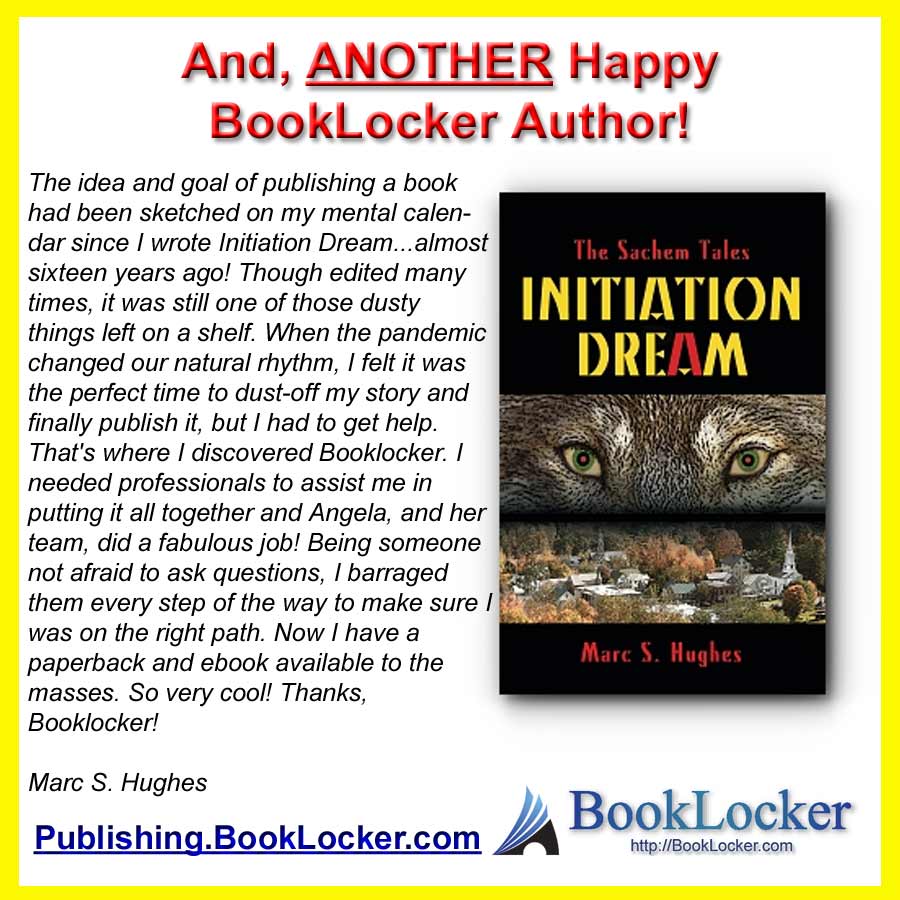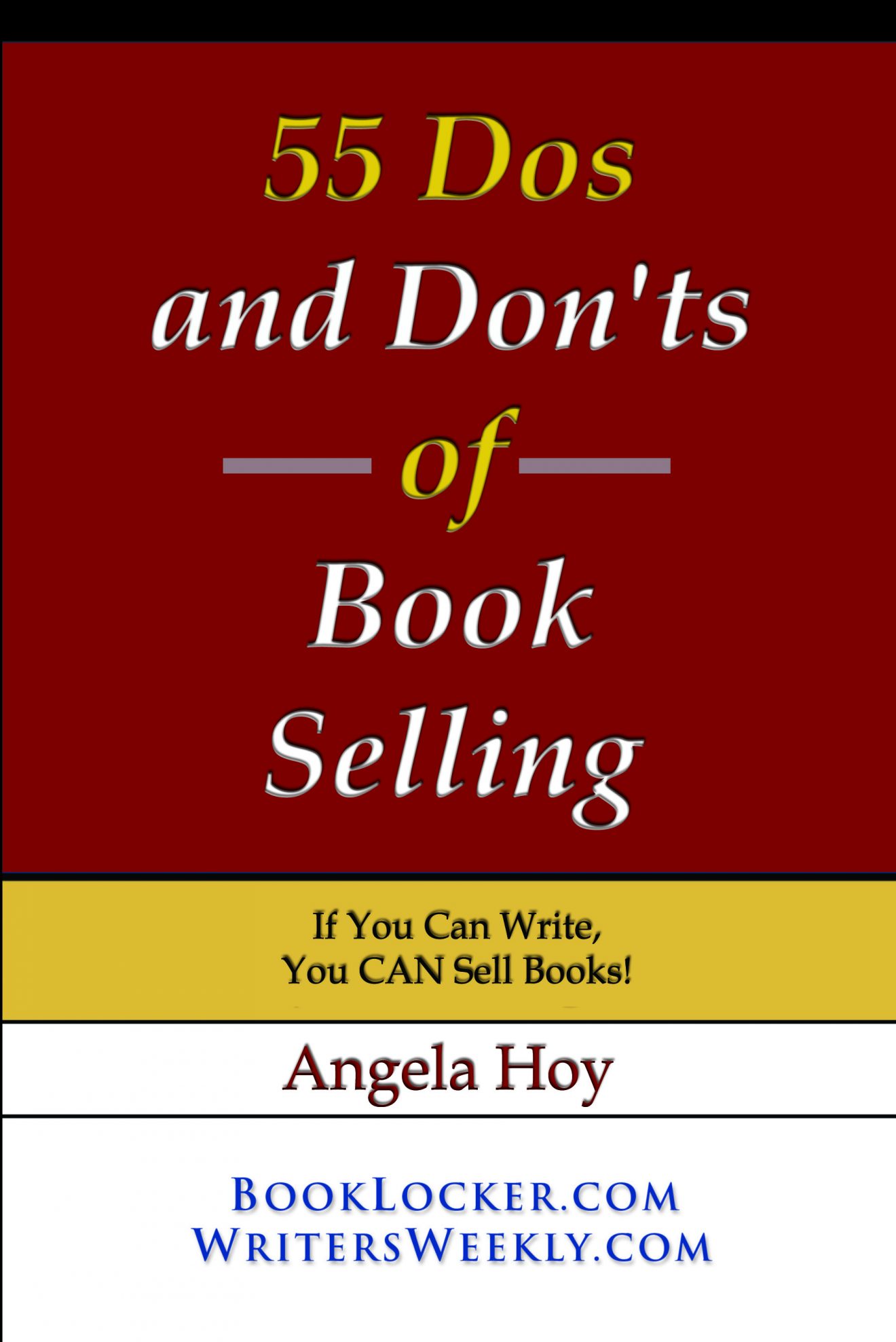 Feature Article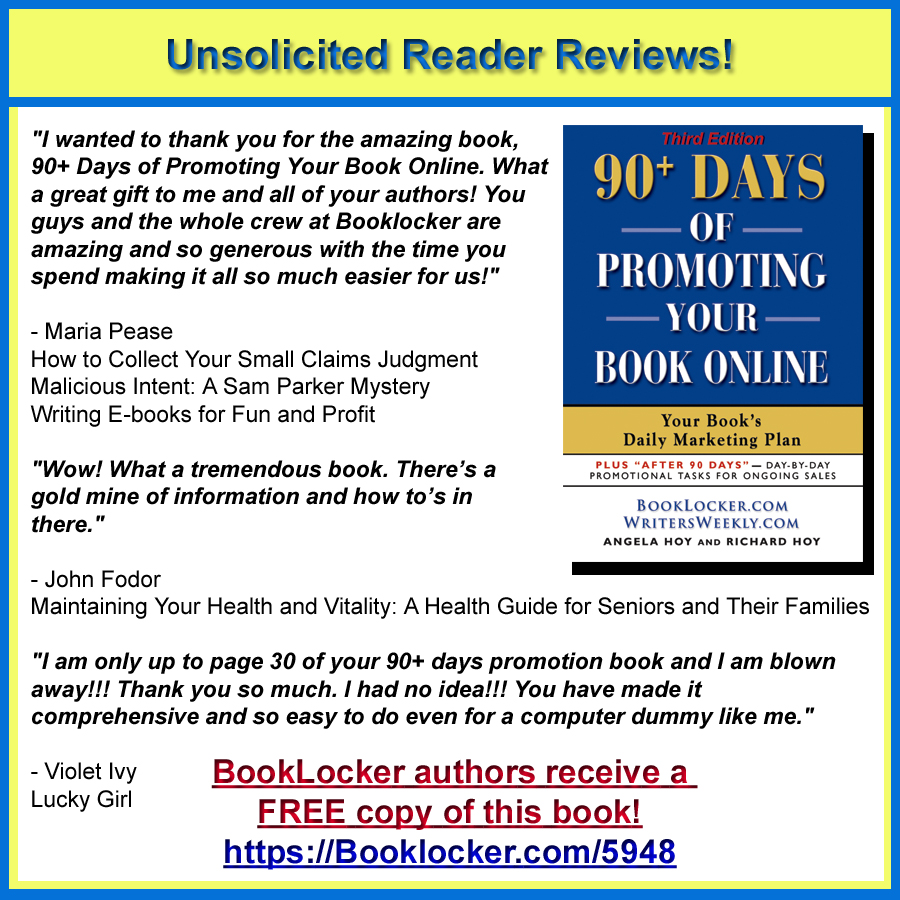 In The News!
MORE: YouTube puts up a NY Post interview after previously censoring it; Canada tries to force censorship online platforms but it didn't work; Did a CO newspaper self-censor?; Book publisher McMillan was unable to process orders after "security incident"; Do NOT do a handshake deal with a literary agent - or anyone else in the business!; Arizona bans people from filming within 8 feet of cops; Trust is "news" at historical lows; and Prince Harry was defamed, according to a judge.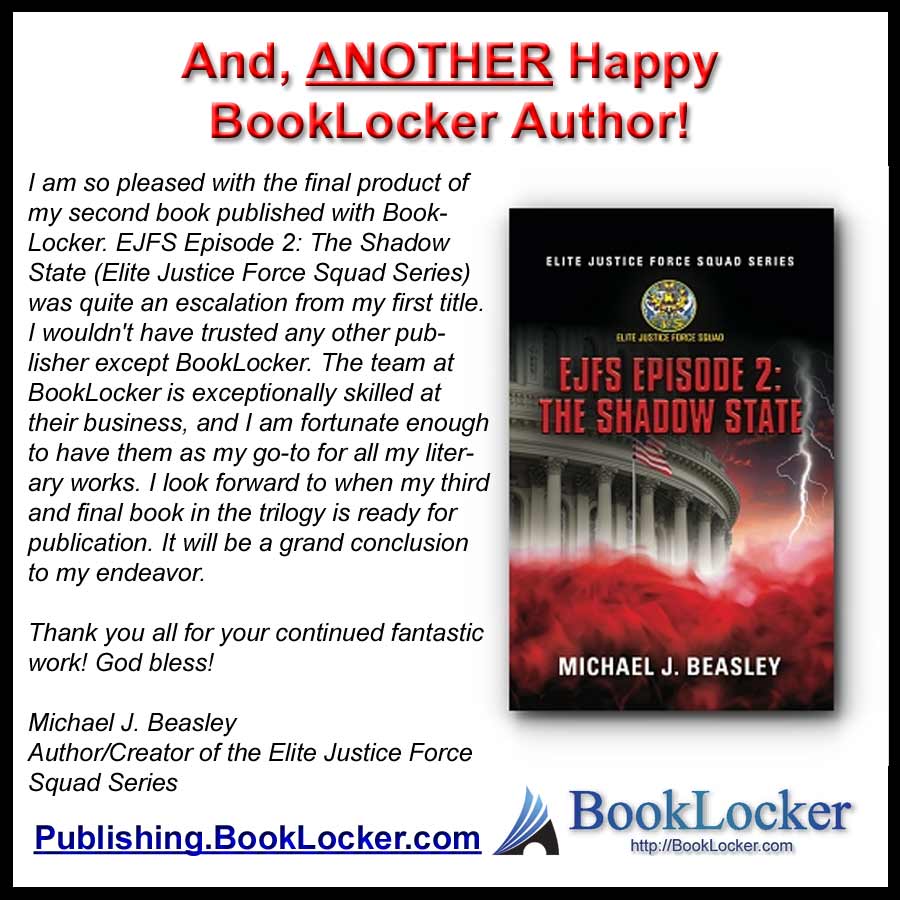 Ask The Expert!
I received several emails last week from authors who were targeted by this increasingly common scam. Some claim they are publishers while others claim they are agents and/or publicists...


Paying Markets for Writers
"Susquehanna Life is a quarterly, four-color, glossy feature-oriented publication with an active, upscale audience evenly divided between males and females ages 38+. Articles take a unique and positive look at a variety of aspects of life in Central Pennsylvania and provide readers with information about places to go, things to do and history. We strive to provide information that is unique and unusual. The most frequent compliment we receive from readers: 'I've lived here all my life and I never knew that until I read it in Susquehanna Life magazine.'" Welcomes new writers. Quarterly. Buys all rights. No reprints. Pays within 2 weeks of publication.


"WineMaker, launched in 1998, covers the full gamut of the winemaking hobby, from beginners to experts, from wine kits to fresh grapes, and is published bi-monthly. Every issue includes expert advice and techniques, award-winning recipes and how-to projects to help you make great wine. Regular columns include troubleshooting common problems with the Wine Wizard, learning special techniques and tips on making a specific style of wine in Varietal Focus, refining your winemaking with Techniques, building gadgets in Projects, growing your own grapes in Backyard Vines and hearing tips, and stories and recipes from fellow home winemakers in Cellar Dwellers. WineMaker gives you practical, well-researched information in a fun format for all home winemakers - whether you use kits, concentrates, juices, non-grape fruits or fresh grapes." Welcomes new writers. 85% freelance. Pays on publication. Publishes ms 3-6 months after acceptance. Buys all NA rights.


"Turkey Call is dedicated to the education and entertainment of members of the National Wild Turkey Federation, a nonprofit conservation organization committed to its mission of conserving the wild turkey population and preserving our hunting heritage. The lifestyle of the outdoorsman/woman is our focus, particularly that of the wild Turkey hunter and conservationist. JAKES Country is an educational publication of the nonprofit National Wild Turkey Federation, Inc., dedicated to involving youth in conversation, and passing on the North American hunting tradition." Pays upon publication. Buys First NA Rights. Rarely accepts reprints, depends on impact of subject. Response time varies. Call for queries sent between May and June. Guidelines available by email.


Pays 30-40 cents per word.
"A quarterly review of the arts and society, combining essays, memoirs, fiction, poetry and observations about the world with first-class photography." Welcomes new writers. Circ. 6K. Quarterly. Pays on acceptance. Publishes ms 3-18 months after acceptance. Buys first serial rights. No reprints. Responds during reading period January through June.


NEED WRITERS, BLOGGERS, EDITORS, AUTHORS, OR OTHER CREATIVE FOLKS?? We'll post your ad on WritersWeekly FOR FREE. Please complete THIS FORM.
30 freelance writing jobs!
Freelance Staff Writer – Pays $15/hour
McNaughton Media


Freelance Social Media and Engagement Editor
Global Investigative Journalism Network


Science Writer – Pays $80K-$130K/year
Spark Climate Solutions


Freelance Listicle & Quiz Writers
CBS Interactive


Freelance Movie, TV, and Pop Culture Writer – Pays $21/hour
Static Media


Freelance Editor – Pays $23/hour
Glam


Freelance Business Writer
business.com


Freelance Writer – Pays $100/article
Freelance Wrestling Writer – Pays $21/hour
Wrestling Inc.


Freelance Marketing Content Writer
Awareness Business Group


Freelance Writer
Legend Cookware


Freelance Writer – Pays $45/hour
ShoutVox


Freelance Writers
We Review Tires


Freelance Financial Product Review Ghostwriter
The Ways To Wealth


Freelance Editor/Writer
TheToolSquare


Freelance Blogger
Botsford Place Terrace Apartments


Freelance Writer/Reviewer
Cloudwards


Freelance Writers – Pays $60-$75/hour
History Hippo


Freelance Writer
XPDL Digital Marketing


Freelance Homesteading, Farming, Raising Animals Blog Writers
Outdoor Happens


Freelance YouTube Video Script Writer
Freemote


Freelance Writers
JL Web Properties LLC


Freelance Writer
welderbest


Freelance Writer
Sexualalpha


Freelance Editors
Unicode Media


Freelance Resume Writer
Risesmart Inc.


Freelance Content Writer – Pays $15/hour
Discounted Wheel Warehouse


Freelance Book Editor
Reedsy


Freelance Researcher, Creative Writer
EVERNET


Freelance Technical Writers
Codeless, Interactive LLC


NEED WRITERS, BLOGGERS, EDITORS, AUTHORS, OR OTHER CREATIVE FOLKS?? We'll post your ad on WritersWeekly FOR FREE. Please complete

THIS FORM

.