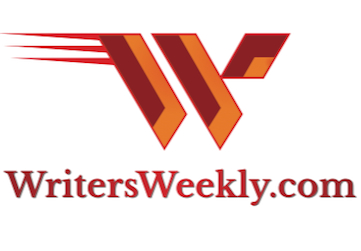 August 25, 2023
Contents
Paying Markets for Writers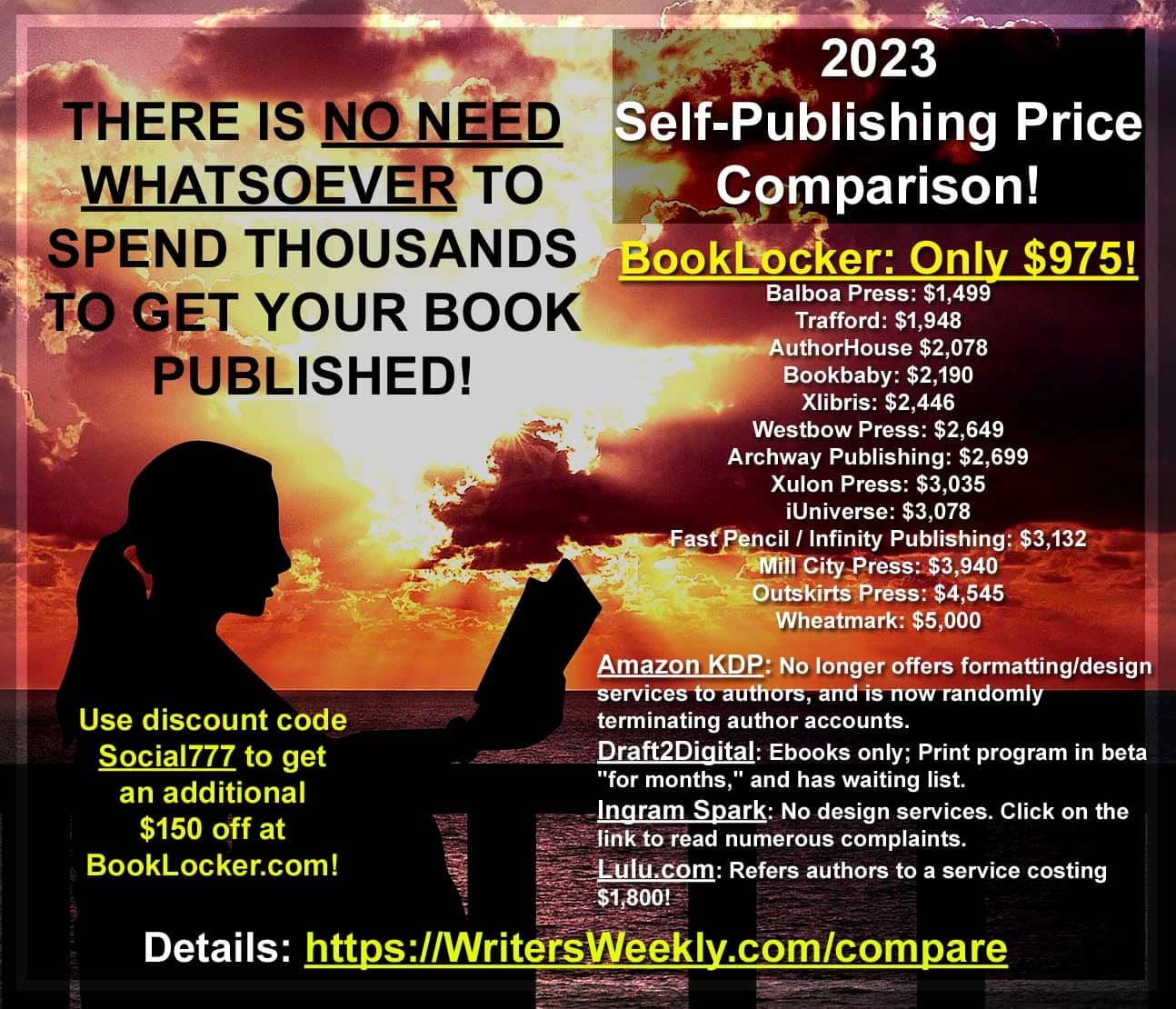 ONLY 2 WEEKS UNTIL START-TIME!
ONLY 500 PARTICIPANTS PERMITTED SO DON'T
DELAY IF YOU WANT TO PLAY!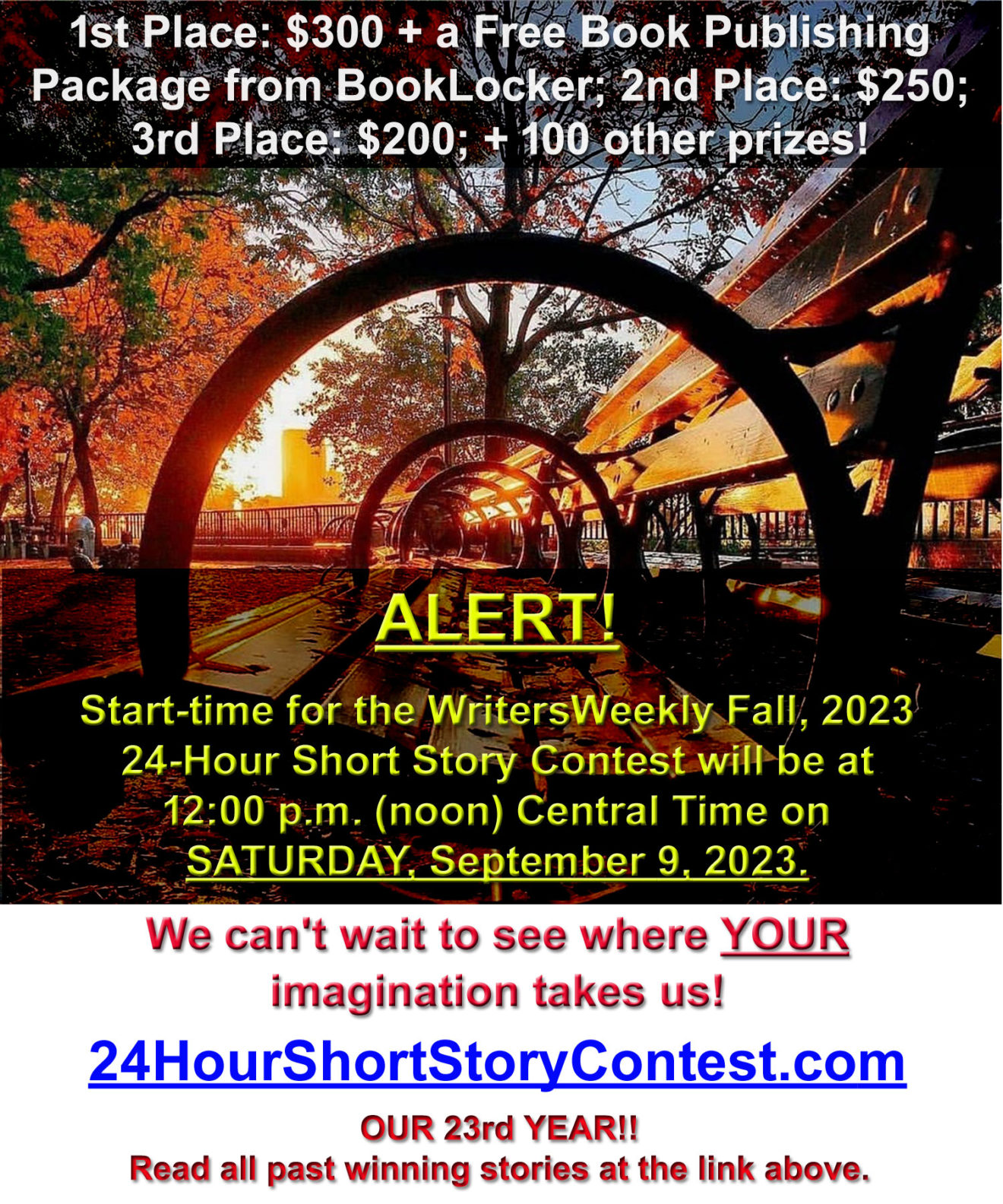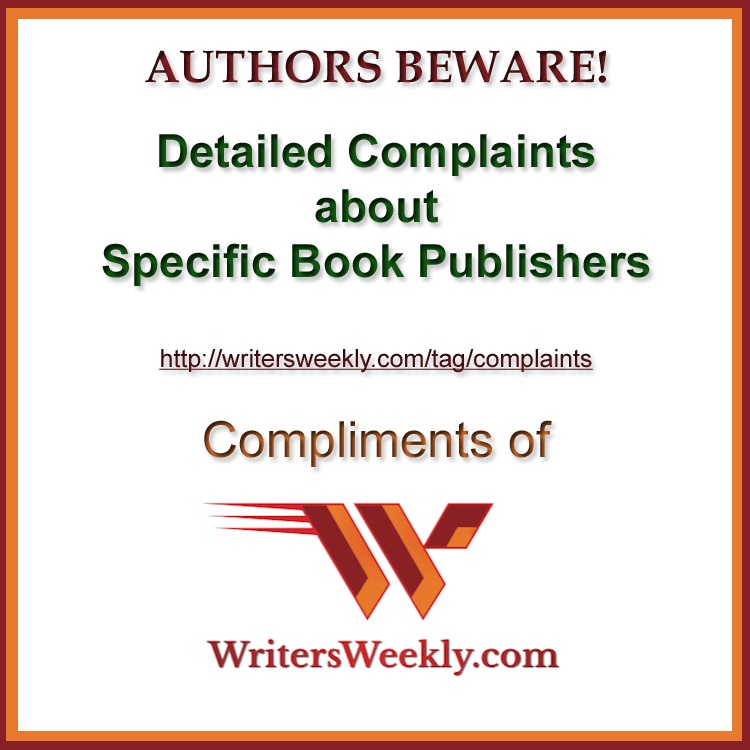 From the Publisher's Desk
See if YOU can guess why we would never run this employment ad! Can you find the clue???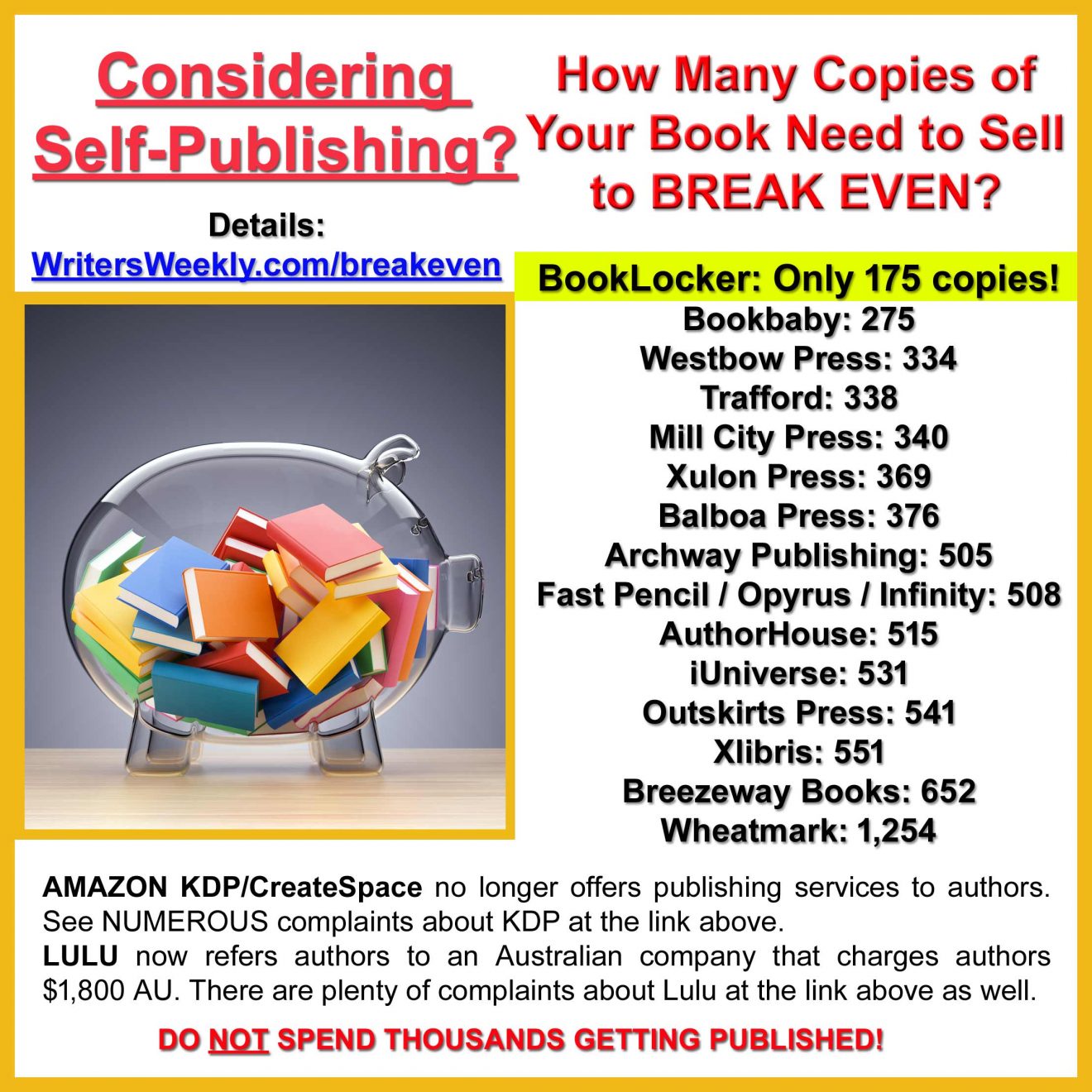 News From the Home Office
Well, I received the bill from the hospital...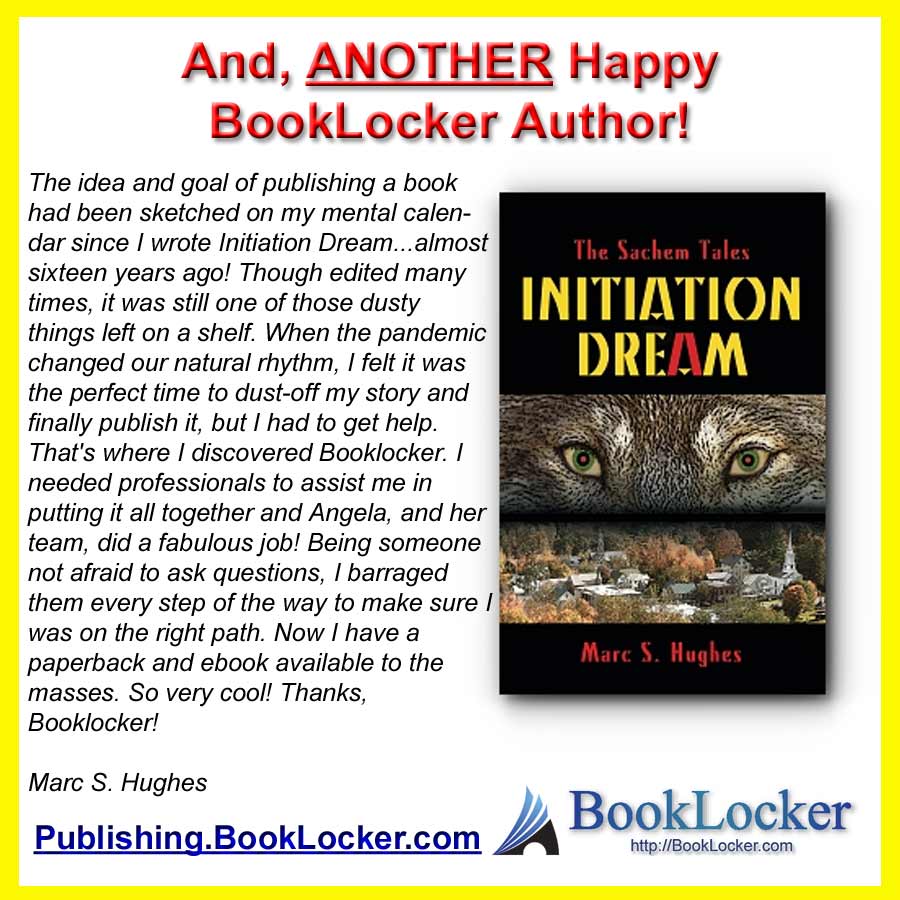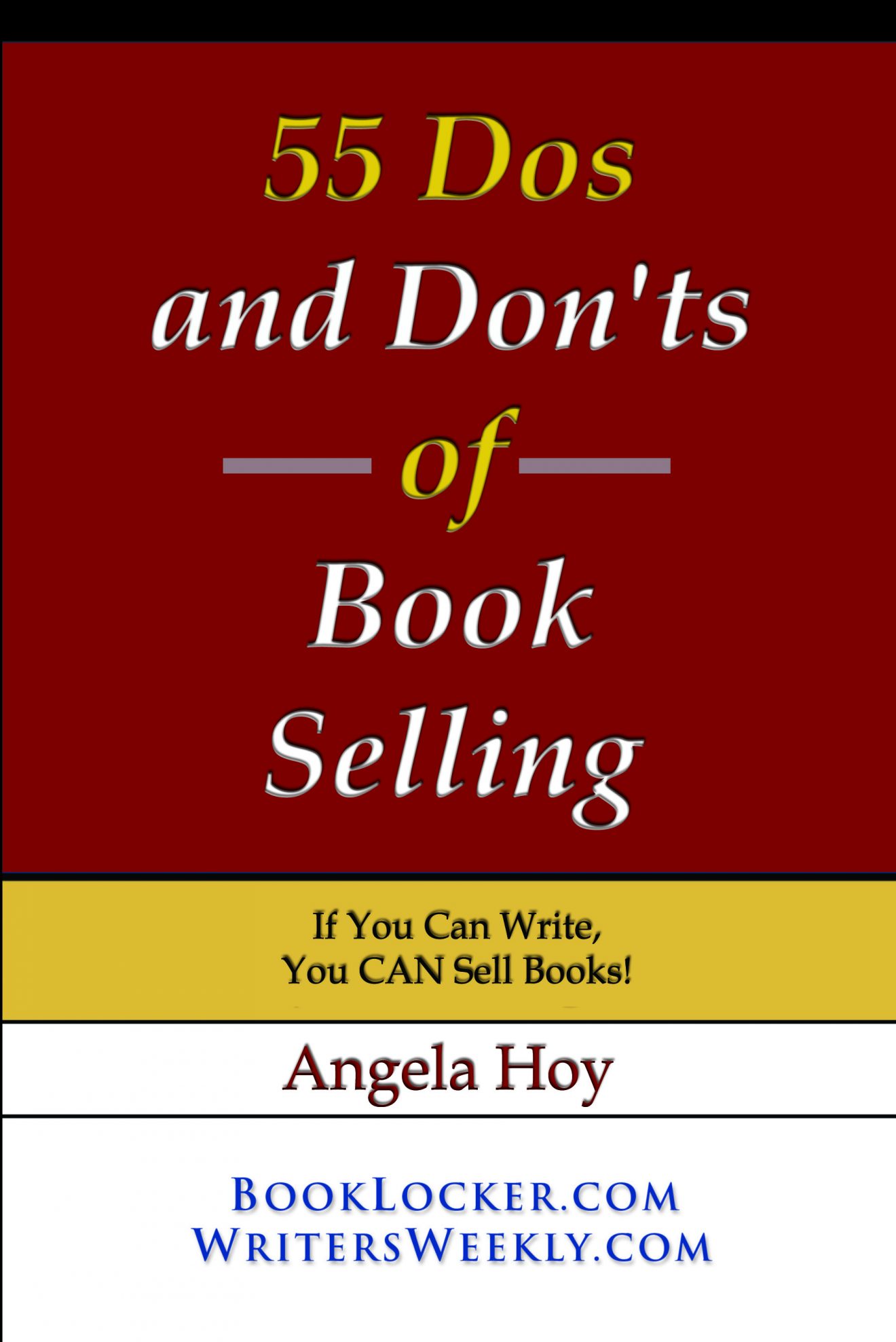 Feature Article
If you possess the gift of words and storytelling, why not harness it to generate income using TikTok?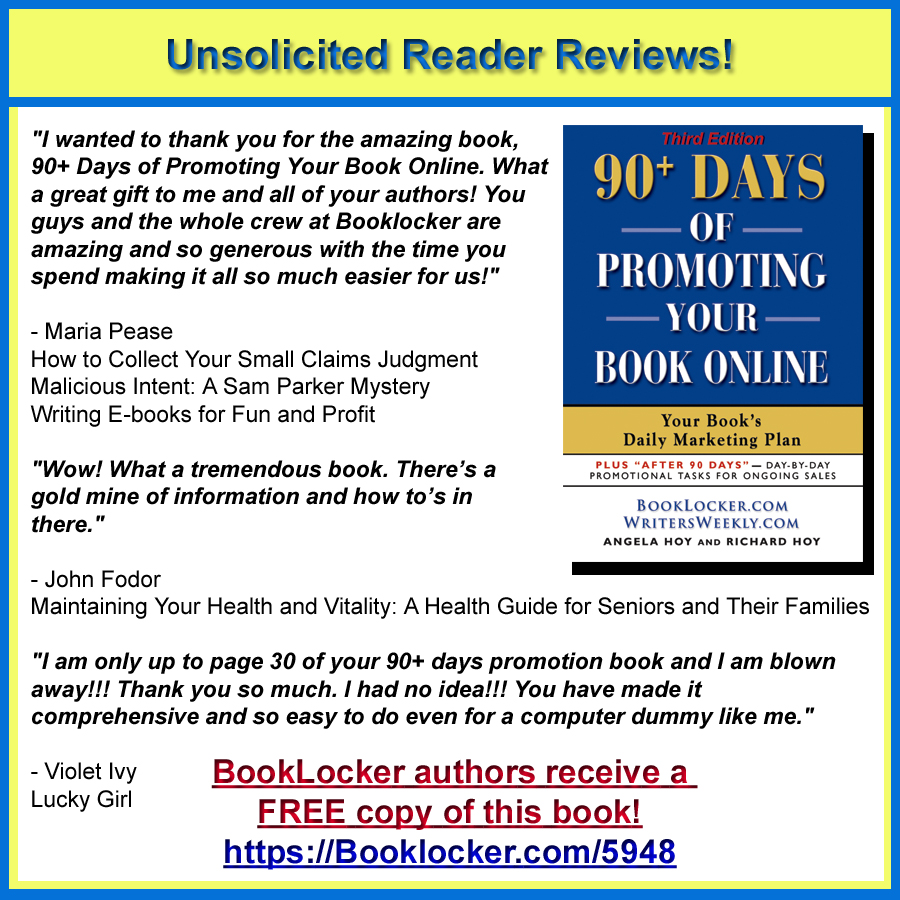 In The News!
MORE: Op-ed sexual harassment allegation leads to lawsuit; Man gets physically removed from school board meeting for reading aloud a book with strong s*xual content made available to children; School board members not allowed unannounced school visits? What are they hiding??; As writers' strike continues, studios are posting jobs for AI experts paying up to $1M/year; Bloomsbury Publishing exec, 45, dies in boating accident; Teacher fired for reading inappropriate book to fifth graders; Judge rules AI-created art isn't copyrightable; Kansas reporter accused of breaking law before controversial Marion County newspaper raid; Nursery pulls book shown to four-year-olds that depicts men kissing in bondage; AI to binge LAPD bodycam footage to weed out rude tone, aggressive language; and Amazon Prime show allegedly used woman's story, but did not credit her.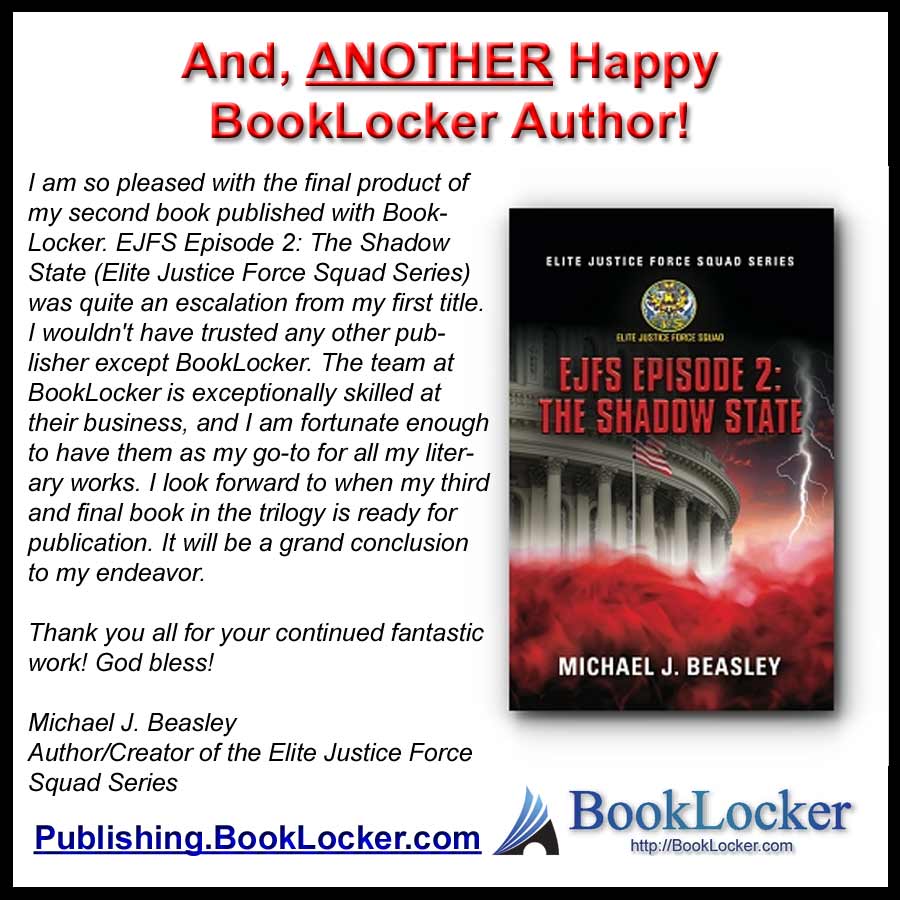 Ask The Expert
A good idea but...will authors actually make money from this?


Paying Markets for Writers
"Weekly business journal serving Ventura, Santa Barbara, San Luis Obispo Counties in California." 10% freelance. Circ. 4K. Weekly. Pays 30 days after publication. Buys all rights. No reprints. Response time varies.


"Twice-monthly magazine in tabloid newspaper format that reports on issues of interest to workers, small businesses and family farmers and ranchers." 10% freelance. Welcomes new writers. Twice monthly. Pays at the end of the quarter in which the article was published. Publishes ms 2 weeks after acceptance. Buys one-time rights. Accepts reprints. Responds "right away." For a sample call 1-800-205-7067 or email populist@usa.net. Guidelines by email or by mail with SASE.


"My Gift Stop is an online shop offering luxury goods that's dedicated to giving back to society, donating 5% of every sale to the global medical relief nonprofit, Direct Relief. In a time where our schedules seem to become denser by the day, it is most common for things to slip our mind here and there - forgetting a gift is no different! This is where we come in! We made it our mission to offer you "present peace of mind!" last minute shopping on some of the world's most popular brands at heavily discounted prices. That's right, our online shop is the perfect shopping solution. Hence, we are looking for reputable contributors, like yourself, that can write great reviews, blog articles, gift guides, share contests, social media posts and more on your own websites, blogs and social media pages." Pays 7-10 days after publication. Usually publishes ms within 24 hours of acceptance. Guidelines by email.


* THIS PUBLICATION USES SUBMITTABLE, WHICH CHARGES WRITERS TO SUBMIT THEIR WORK. *


"Points in Case is a daily literary humor publication featuring enlightening and irreverent comedy from seasoned writers and fresh voices, since 1999." Pays on publication. Publishes ms 2-7 days after acceptance. Buys First N.A. rights. No reprints. Responds in 10-14 days. Guidelines online.


Pays $35/comedy article, and $10/funny list.
NEED WRITERS, BLOGGERS, EDITORS, AUTHORS, OR OTHER CREATIVE FOLKS?? We'll post your ad on WritersWeekly FOR FREE. Please complete THIS FORM.
30 freelance and full-time remote writing jobs!
Remote Full-Time Global Sisters Report Social/Multimedia Editor
Global Sisters Report (a project of National Catholic Reporter)


Remote Full-Time Writer
Worcester Business Journal


Freelance Pet Care Product Reviewers
Pet Keen


Freelance Writer
WEBTOON Entertainment Inc. (Wattpad & WEBTOON Family of Brands)


Remote Full-Time Proofreader
The Uno Agency NY, Inc.


Freelance Legal Web Content Writer
BluShark Digital


Freelance Editor
Dibbly Inc.


Remote Full-Time Writer
VGM Group, Inc.


Freelance Travel Feature Writer
Explore.com


Freelance List Article Writer
TheGamer


Remote Full-Time Editor – Pays $54K-$72K/year
Credible


Freelance Digital Editor
Imedex


Freelance Copyeditor – Pays $75/hour
Correlation One


Freelance Writer
Minutes Solutions


Remote Full-Time Technical Writer
GEM Technologies Inc.


Remote Full-Time Technical Writer – Pays $20-$40/hour
PTS Consulting Services


Remote Full-Time Technical Writer – Pays $75K-$95K/year
Techicon Inc.


Remote Full-Time Communications Specialist/Technical Writer
4ES Corporation


Remote Full-Time Security Technical Writer
Abotts Consulting


Remote Full-Time Technical Proposal Writer
iCatalyst


Remote Full-Time Technical Writer/Editor
Edgewater Technical Associates


Freelance Copywriter – Pays $10-$25/hour
AFILIZA


Remote Full-Time Data Entry/Editor
TSOLife


Remote Full-Time Technical Writer
Calano & Associates


Freelance Commerce Gift Guides Writer
Blavity Inc.


Freelance Copywriter
Cella


Freelance Copywriter/Editor – Pays $20/hour
Motava


Freelance Curated Kitchen Writer – Pays $100-$150/article
Curated – Experts


Freelance Small Business Writer – Pays $25/hour
Business Catalyst Co.


Freelance Financial Literacy Writer – Pays $15-$25/hour
CLUB 66


NEED WRITERS, BLOGGERS, EDITORS, AUTHORS, OR OTHER CREATIVE FOLKS?? We'll post your ad on WritersWeekly FOR FREE. Please complete

THIS FORM

.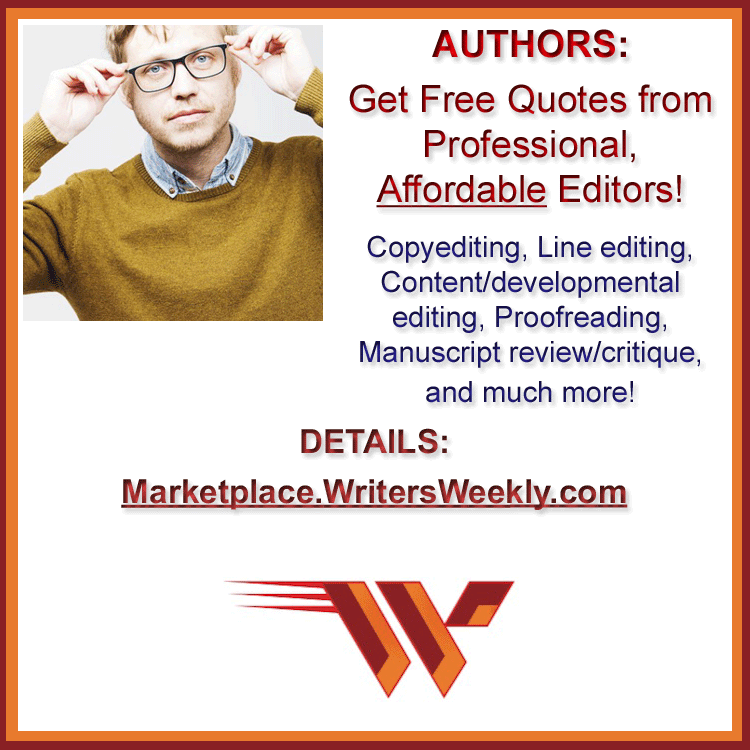 Marketing Secrets
With trade magazines covering virtually every major industry, there are ample opportunities to find publications that align with your interests and expertise.