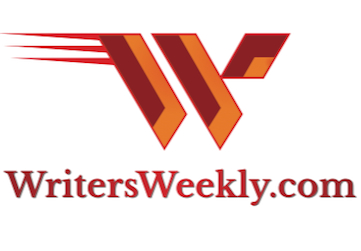 August 05, 2023
Contents
~
~
~
Paying Markets for Writers
~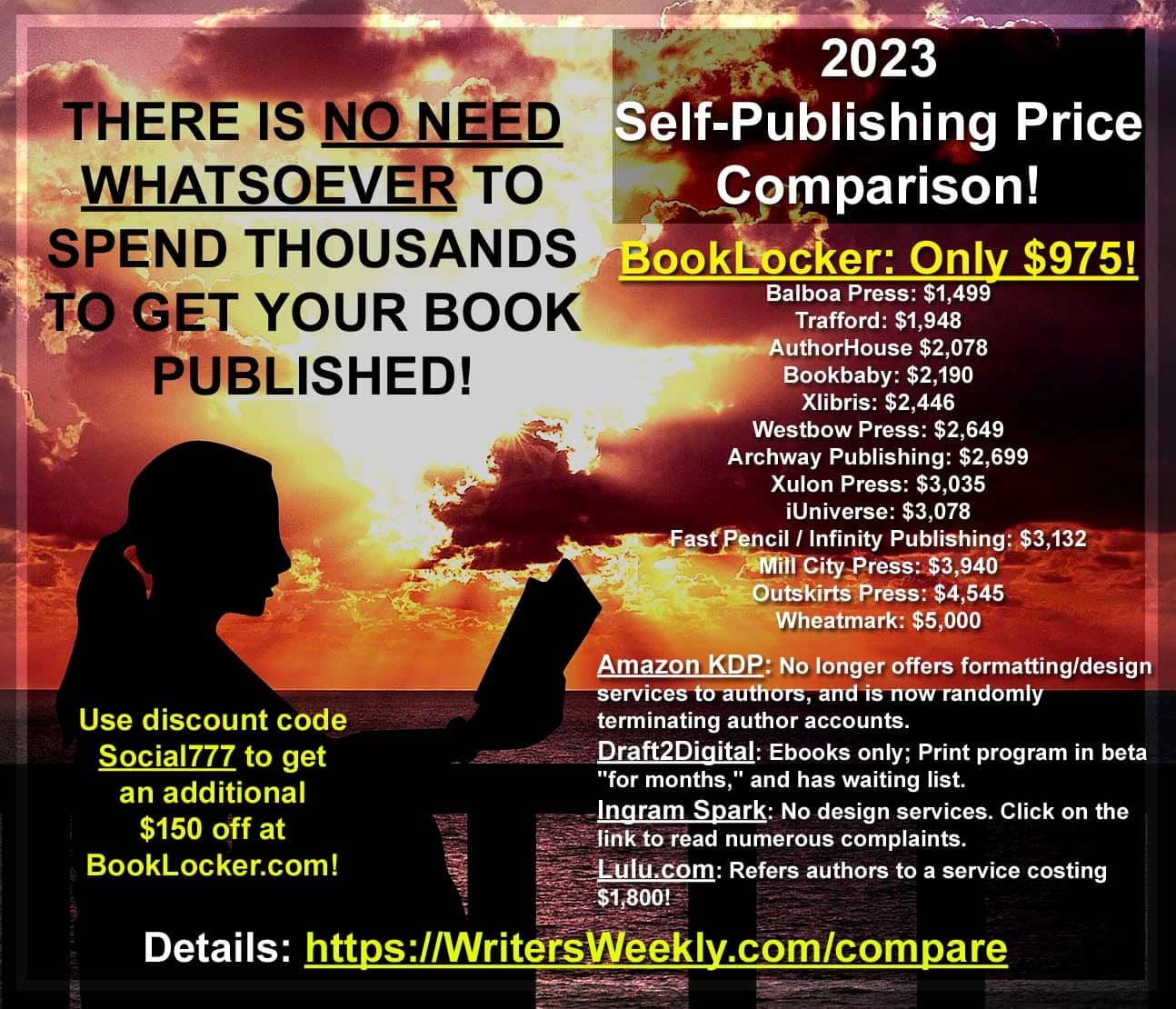 ONLY 500 PARTICIPANTS PERMITTED SO DON'T
DELAY IF YOU WANT TO PLAY!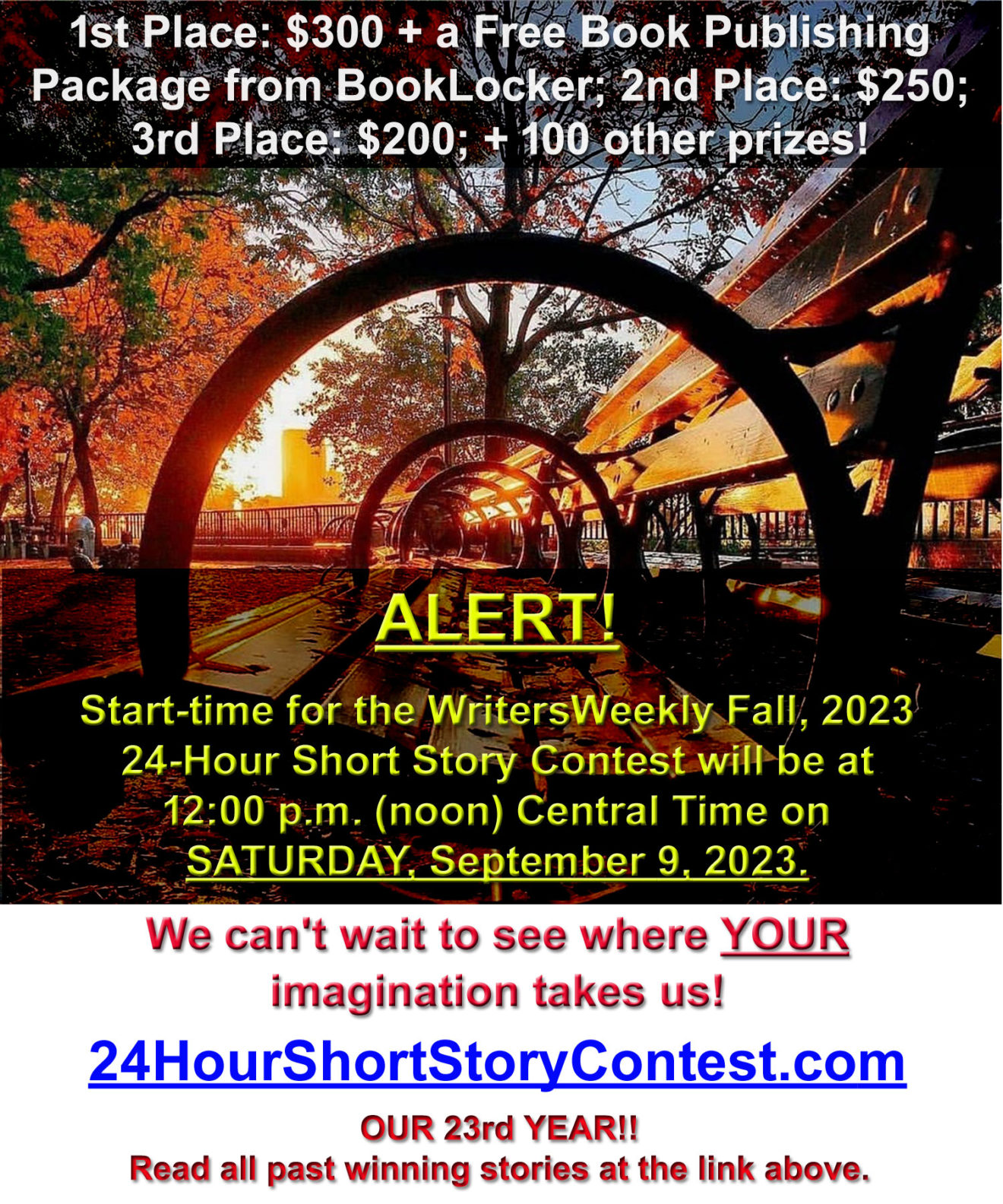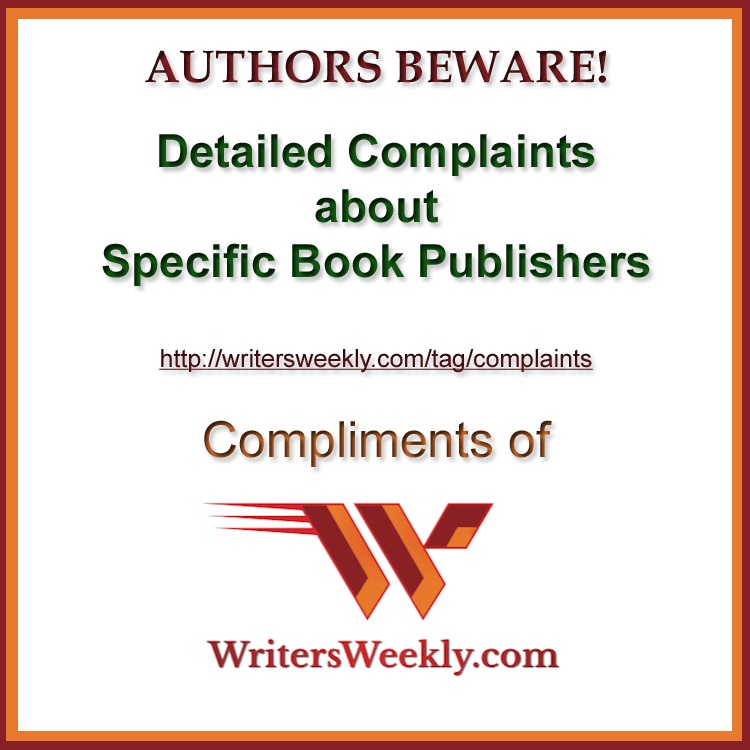 From the Publisher's Desk
Oh, yes! We know you're excited!!!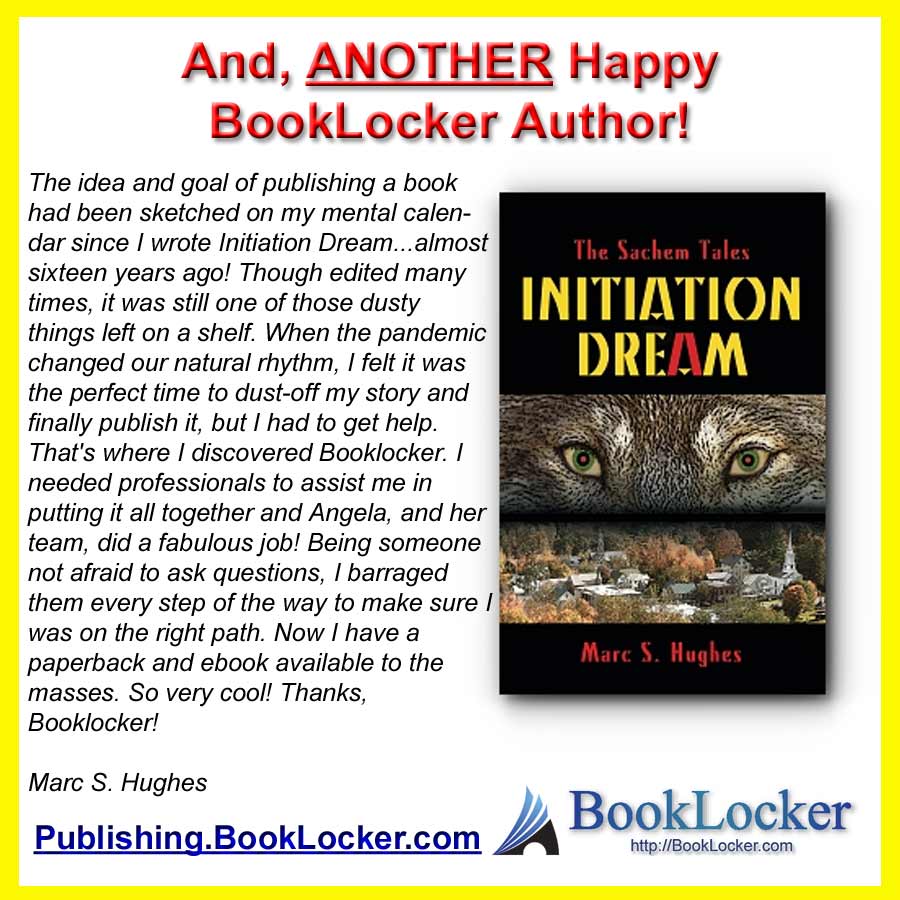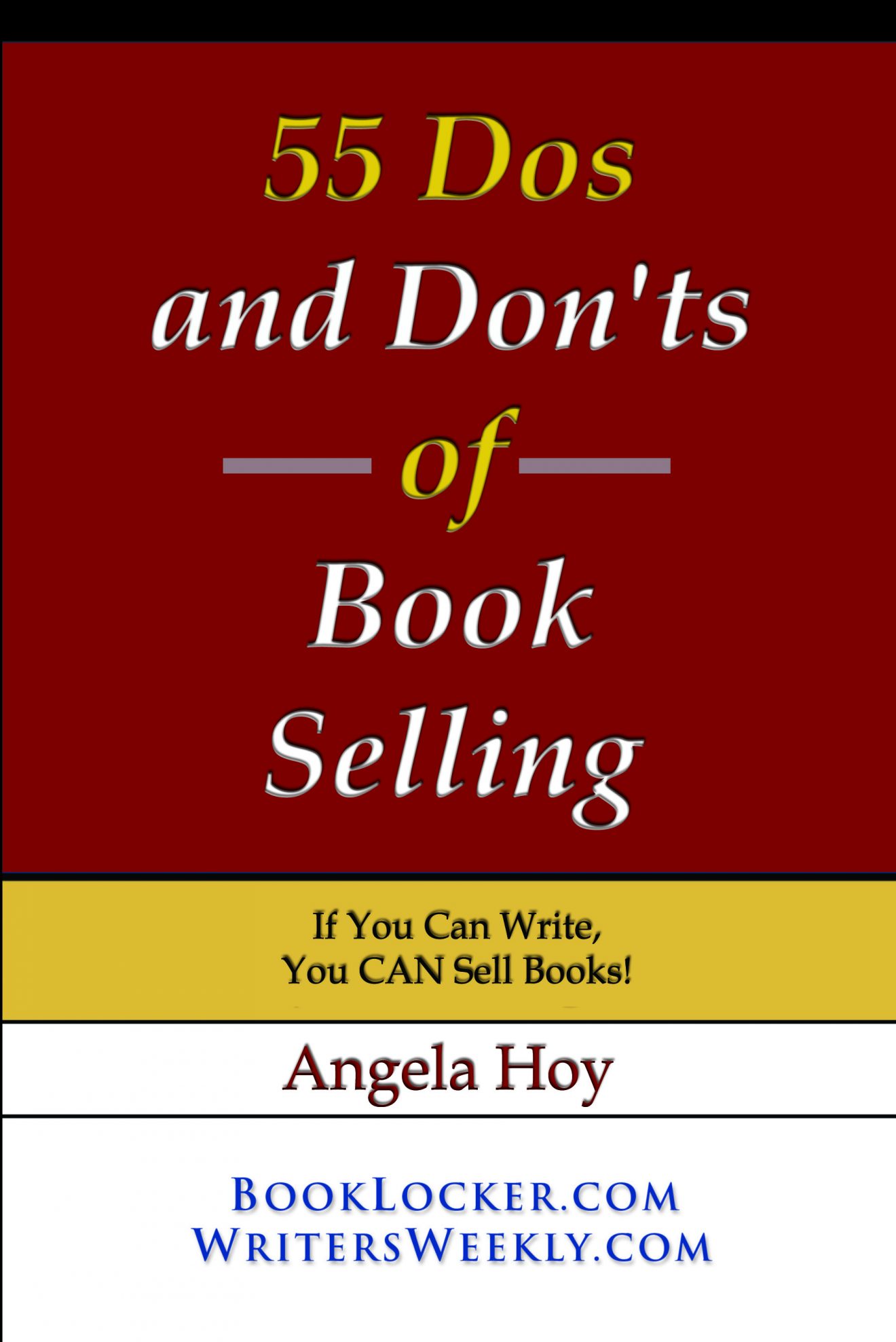 Feature Article
As I was sitting in this fellow's office, I kept hearing this rhythmic "thunk…thunk…thunk…" on the wall behind me. `It was kind of distracting...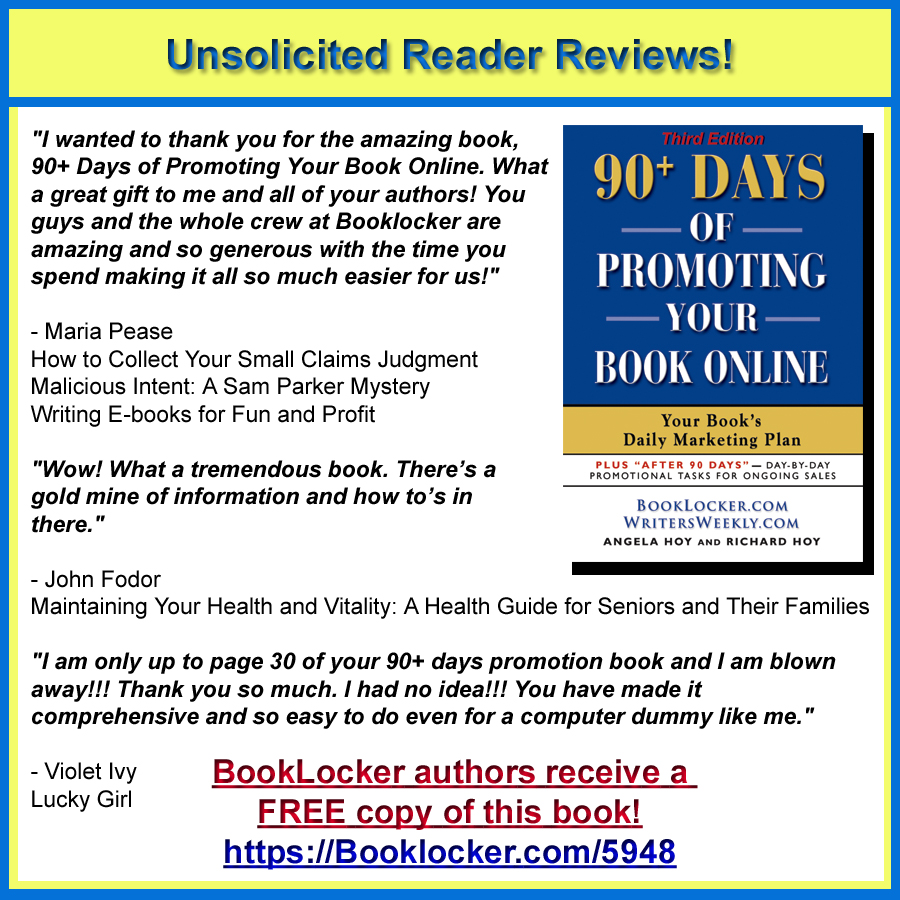 In The News!
MORE: Judge blocks law allowing criminal charges against librarians; Australians are about to lose even MORE free speech rights; Reporter sucker punched, doused in beer by stranger; During Covid, our government didn't think you were smart enough to make your own decisions, so they and Facebook made them for you; Judge tells reporter to reveal her source for series of stories she did in 2017; Musician says he writes his best lyrics on the toilet; Kirk Cameron's books give children joy, hope and inspiration, all things that are in short supply in our world these days; Kirk Cameron's event cancelled by library...but the library immediately reversed its decision after a strongly worded letter from a law firm.


Paying Markets for Writers
"Arc Poetry Magazine nurtures and promotes the composition and appreciation of poetry in Canada and abroad, with particular but not exclusive emphasis on poetry written by Canadians. Established in 1978, the magazine publishes three issues per year, including one themed issue. In addition to publishing and distributing the work of poets, Arc Poetry Magazine organizes and administers awards, contests, public readings and other events." Welcomes new writers. Triannual. Pays on publication. Publishes ms within 3-6 months of acceptance. Buys First N.A. Serial Rights. No reprints. Responds in 3-6 months. Sample articles available online. Guidelines online.


"3,000 members and is cover-to-cover about writing. Estab. 1950s. Association magazine targeted to beginning and professional writers. Covers how-to, humor, marketing issues. Disk and e-mail submissions preferred. Quarterly magazine covering writing articles only." Welcomes new writers. Pays on acceptance. Publishes ms three months after acceptance. No reprints. Responds within two months.


Pays $10, or discount on memberships and copies.
"We're a team of storytellers, vets, and pet specialists who actually care about your dog (and you). We're here to help you make smarter choices and deepen your relationship with your pet."


"At betterpet.com, we help people make smarter, healthier decisions for their pets. Our mission is to provide clear, medically sound advice distinguished by a focus on responsible pet parenting.


We are currently seeking freelance writers with research chops to help us craft the most practical, relevant, and scientifically backed content — articles, features, guides, etc. — for over 4 million readers. Responsibilities: Writing articles from an outline, first draft, to final draft. Conducting thorough research to provide insightful and fact-based articles that are actually fun to read. Collaborating with our team of licensed veterinarians and EiC to make sure that we share information and product recommendations that are in the best interest of both pets and their owners.


About You: You care deeply about content organization and have strong research abilities — some assignments cover complex medical conditions, symptoms, and treatments. You have experience writing in the pet space (specifically around dogs and cats). Bandwidth to complete an outline and first draft within a week of the start date.
You're comfortable learning Google Docs, Asana, and Slack (we will train you).


100% freelance. "We want science fiction, fantasy, horror, and mash-ups of all three—the dark, weird stuff down at the bottom of your little literary heart. This magazine is not a publication credit, it is a place to put your secret places and dreams on display. Short fiction." Unsolicited poetry not accepted. Welcomes new writers. Monthly. Pays 30 days after publication. Publishes ms 3-9 months after acceptance. Buys first rights and non-exclusive anthology rights. Responds 30-60 days.


NEED WRITERS, BLOGGERS, EDITORS, AUTHORS, OR OTHER CREATIVE FOLKS?? We'll post your ad on WritersWeekly FOR FREE. Please complete THIS FORM.
30 freelance and full-time remote writing jobs!
Remote Full-Time Sports Editor/Writer
Los Altos Town Crier


Remote Full-Time Editor – Pays $80K-$95K/year
The American Independent


Freelance Breaking News Editor – Pays $30-$35/hour
Factal


Freelance Technical Writer
Infobahn SoftWorld Inc.


Freelance Blogger
Page One Publishing


Freelance Writer
Van Simply


Freelance Writer
Inspiring Click


Freelance Scriptwriter
GMZ Media Group


Remote Full-Time Content Writer
Three Ships Media


Remote Full-Time Writer and Content Developer
ROMAN CATHOLIC CHURCH DIOCESE OF HOUMA THIBODAUX


Remote Full-Time Developmental Editor
Certus


Freelance Writer
ScripType Publishing


Freelance TV/Movie Weekend News Writer
Comic Book Resources (CBR)


Freelance Gaming Editor
Comic Book Resources (CBR)


Freelance Food and Dining Writer – Pays $15-$21/hour
Static Media


Freelance PC Hardware Writer
TheGamer


Freelance Writer
Sentral Clinical Research Services


Freelance Baldur's Gate 3 Guide Writer
TheGamer


Remote Full-Time Media Proofreader/Editor
CAPS Media


Remote Full-Time Editor
Zimmer Communications


Freelance Home Design and Lifestyle News Writer – Pays $21/hour
HouseDigest.com


Freelance Content Writer
ContentBacon


Remote Full-Time Writer
ContentBacon


Remote Full-Time Editor – Pays $55K-$102K/year
Red Ventures


Freelance True Crime Writer
GAMURS Group


Freelance Apple Deals Writer
AppleInsider


Freelance Pickleball Content Writer – Pays $25-$33/hour
Ink on Hands


Freelance Technical Writer – Pays $50-$70/hour
PVM Inc.


Freelance Technical Writer
The Judge Group


NEED WRITERS, BLOGGERS, EDITORS, AUTHORS, OR OTHER CREATIVE FOLKS?? We'll post your ad on WritersWeekly FOR FREE. Please complete

THIS FORM

.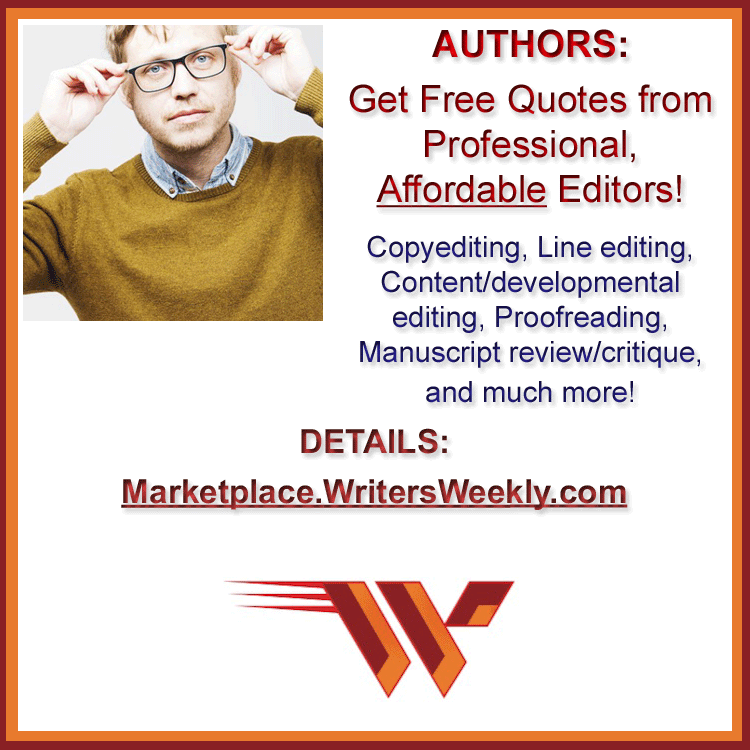 Marketing Secrets
While micro-fiction markets have been around for a while, they have just recently started gaining so much popularity that editors and publishers are jumping on the bandwagon...