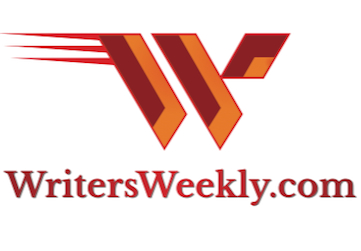 JUNE 15, 2023
Contents
~
~
~
~
Paying Markets for Writers
~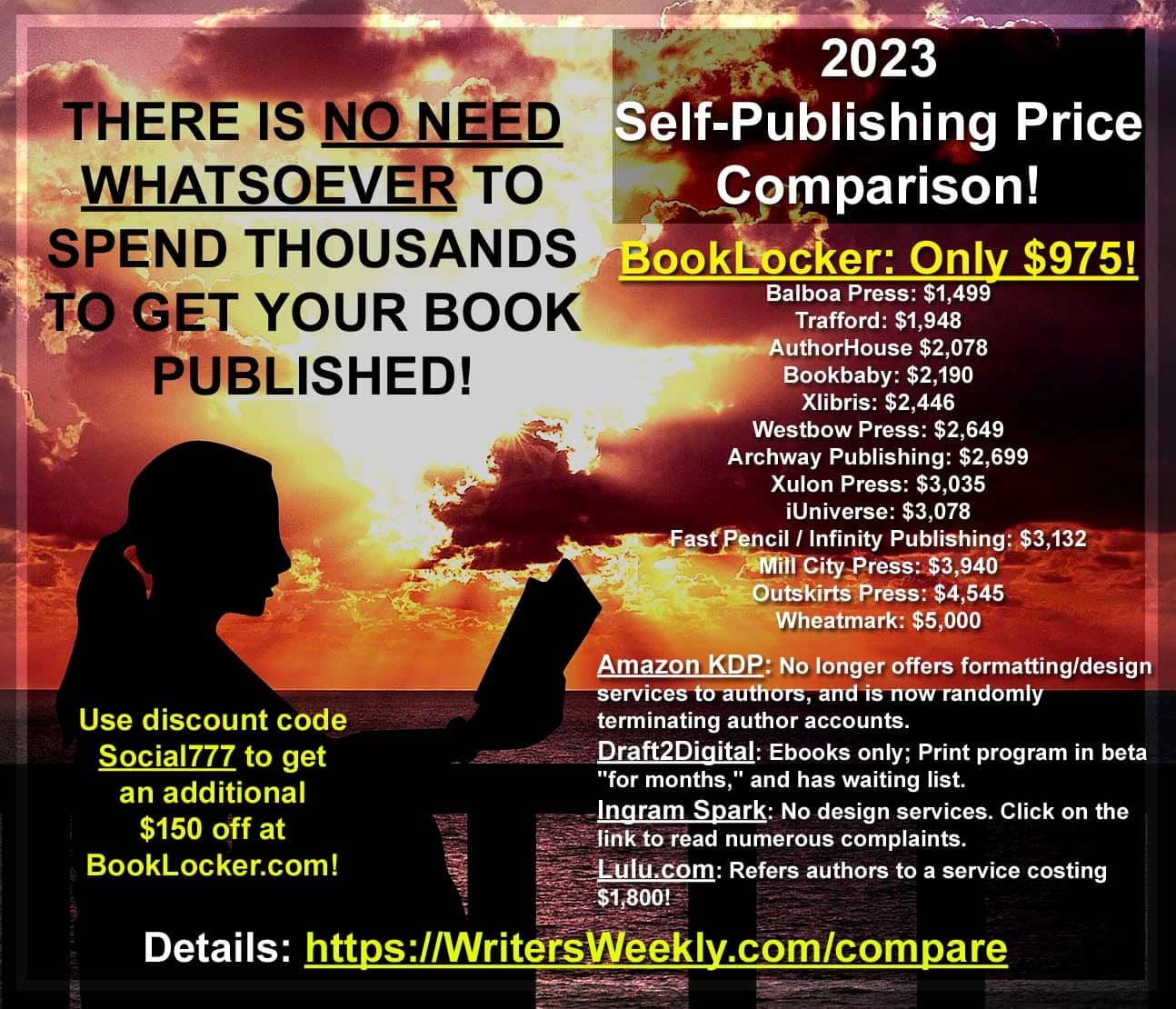 ONLY 4 WEEKS UNTIL START-TIME!
ONLY 500 PARTICIPANTS PERMITTED SO DON'T
DELAY IF YOU WANT TO PLAY!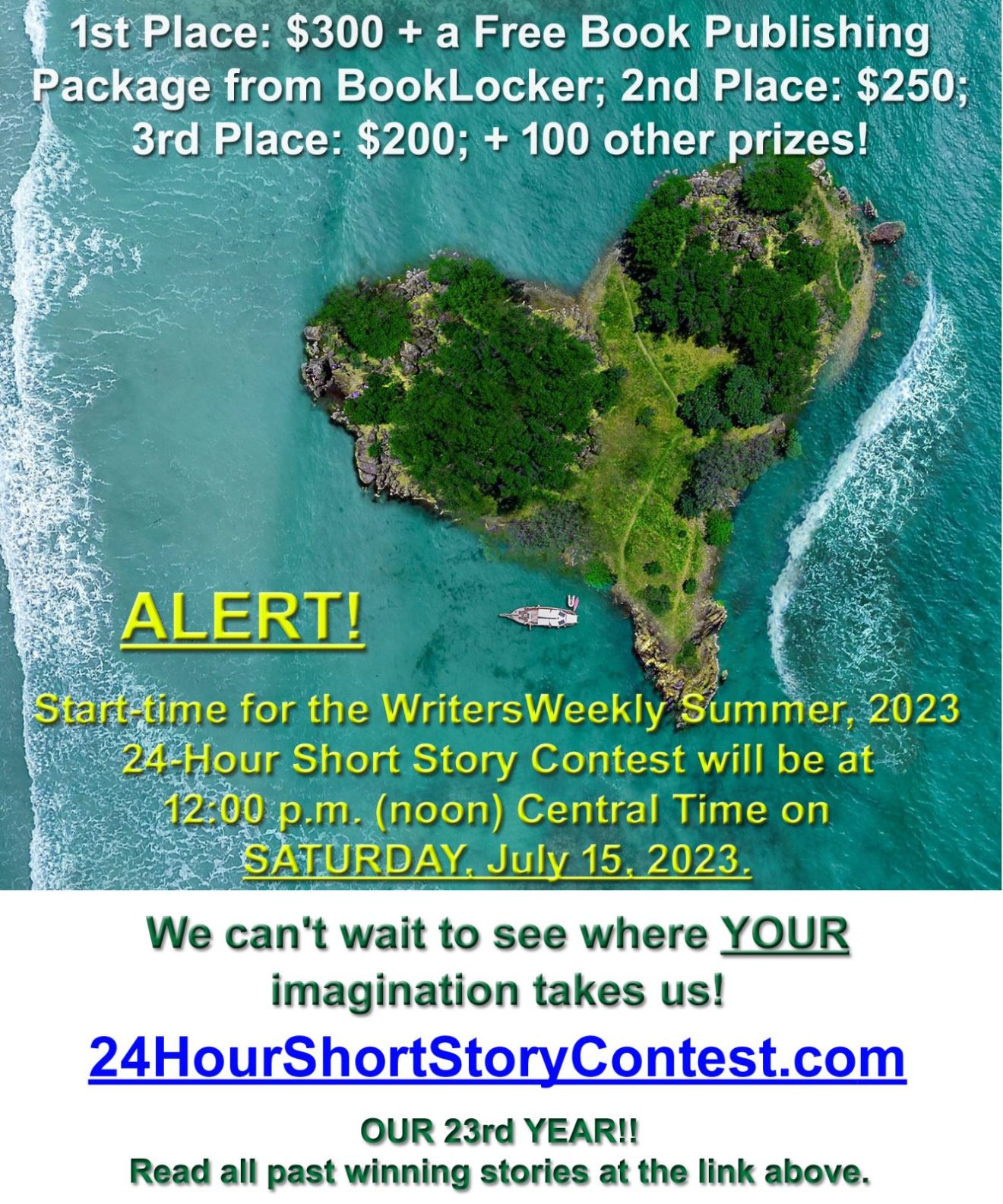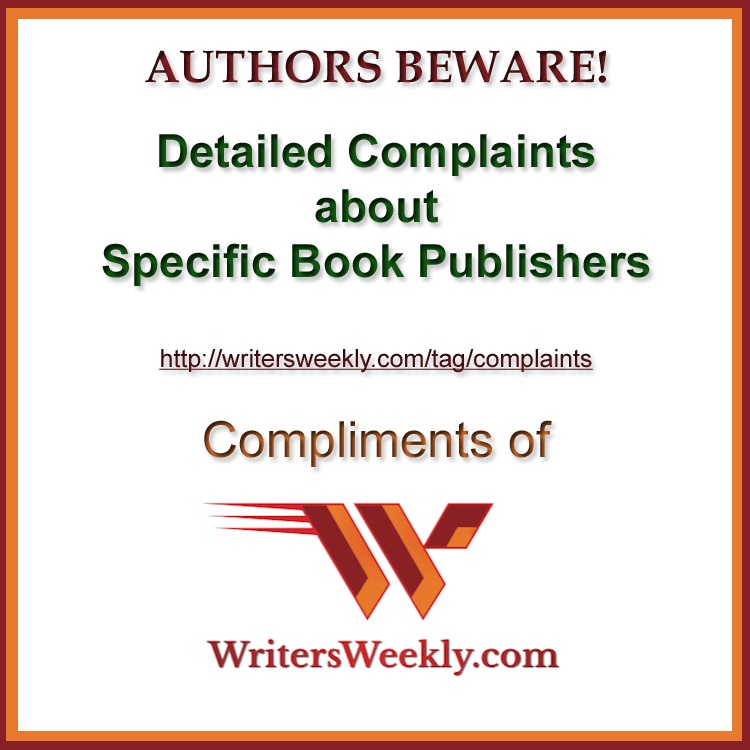 From the Publisher's Desk
To get in on the ground floor, narrators need to contact them quickly. Narrators are being added to the site on a first accepted/first listed basis. The contract is non-exclusive, of course.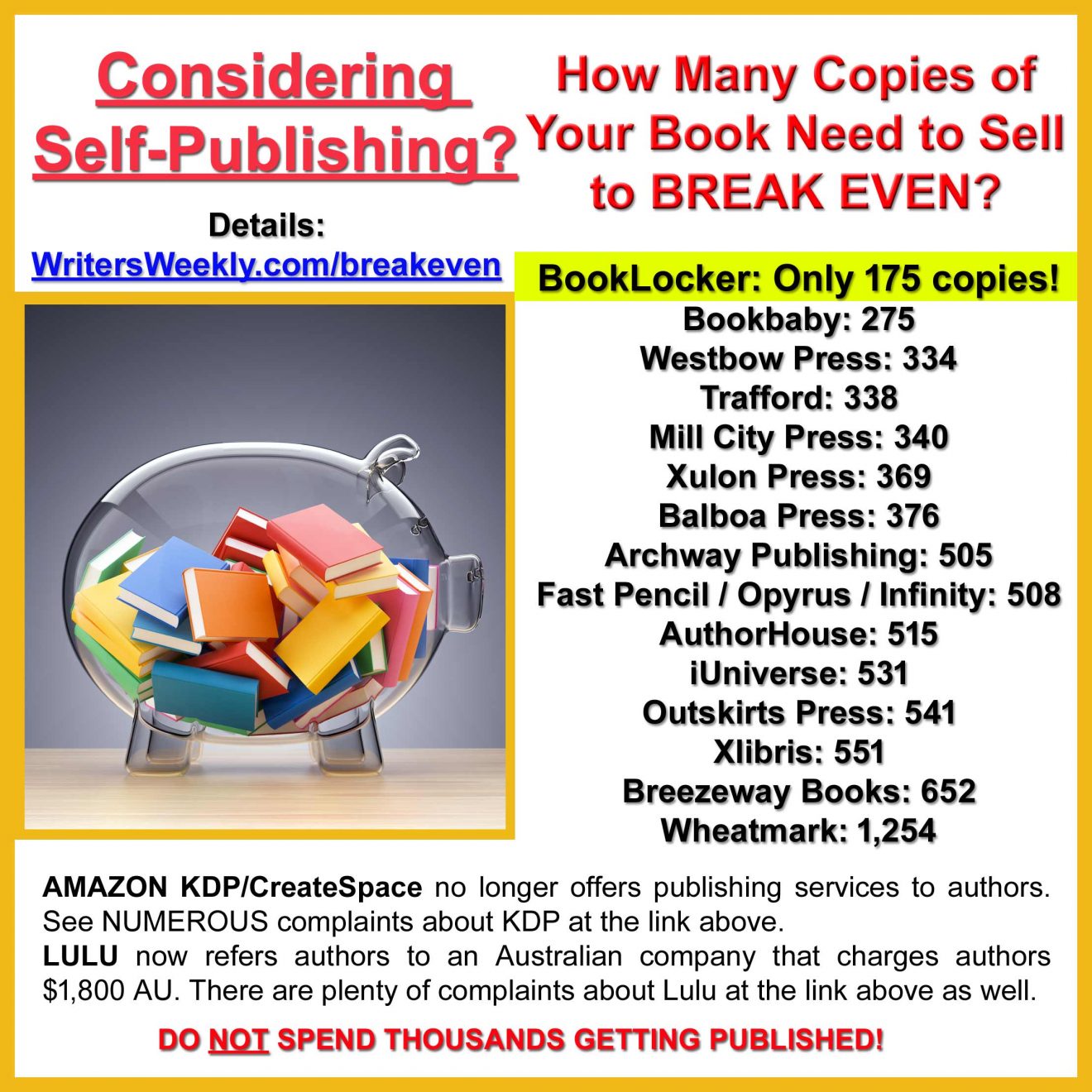 News From the Home Office
The doctor warned me it would happen but it wasn't supposed to happen on VACATION!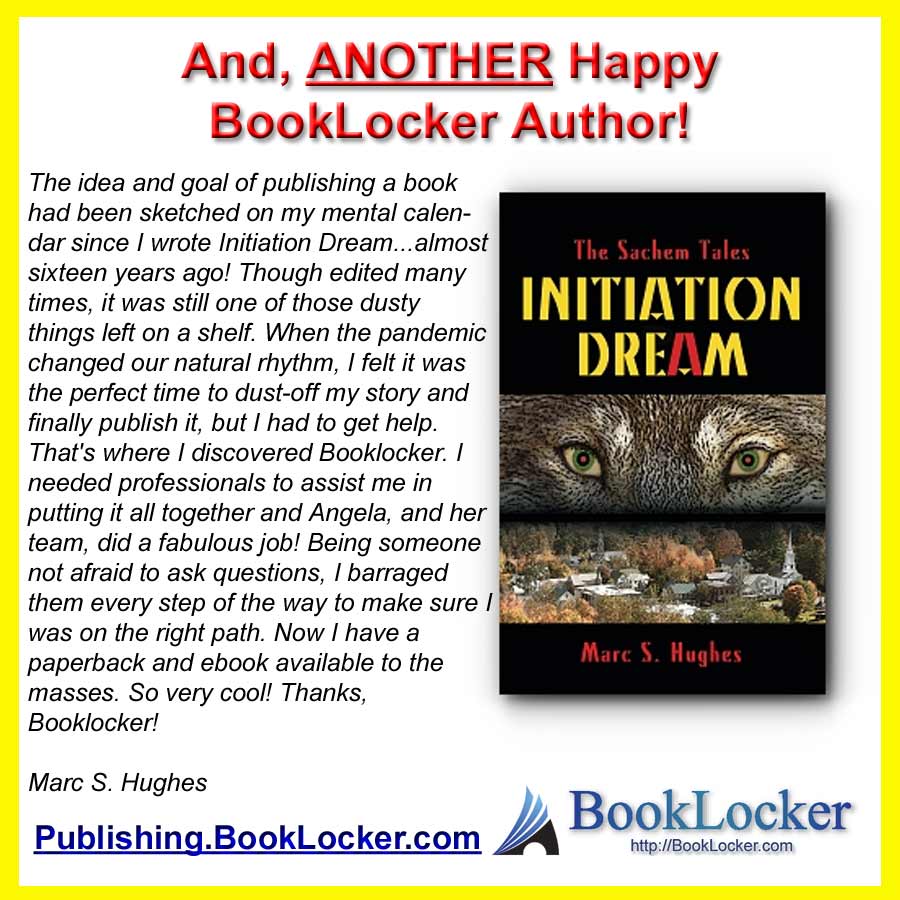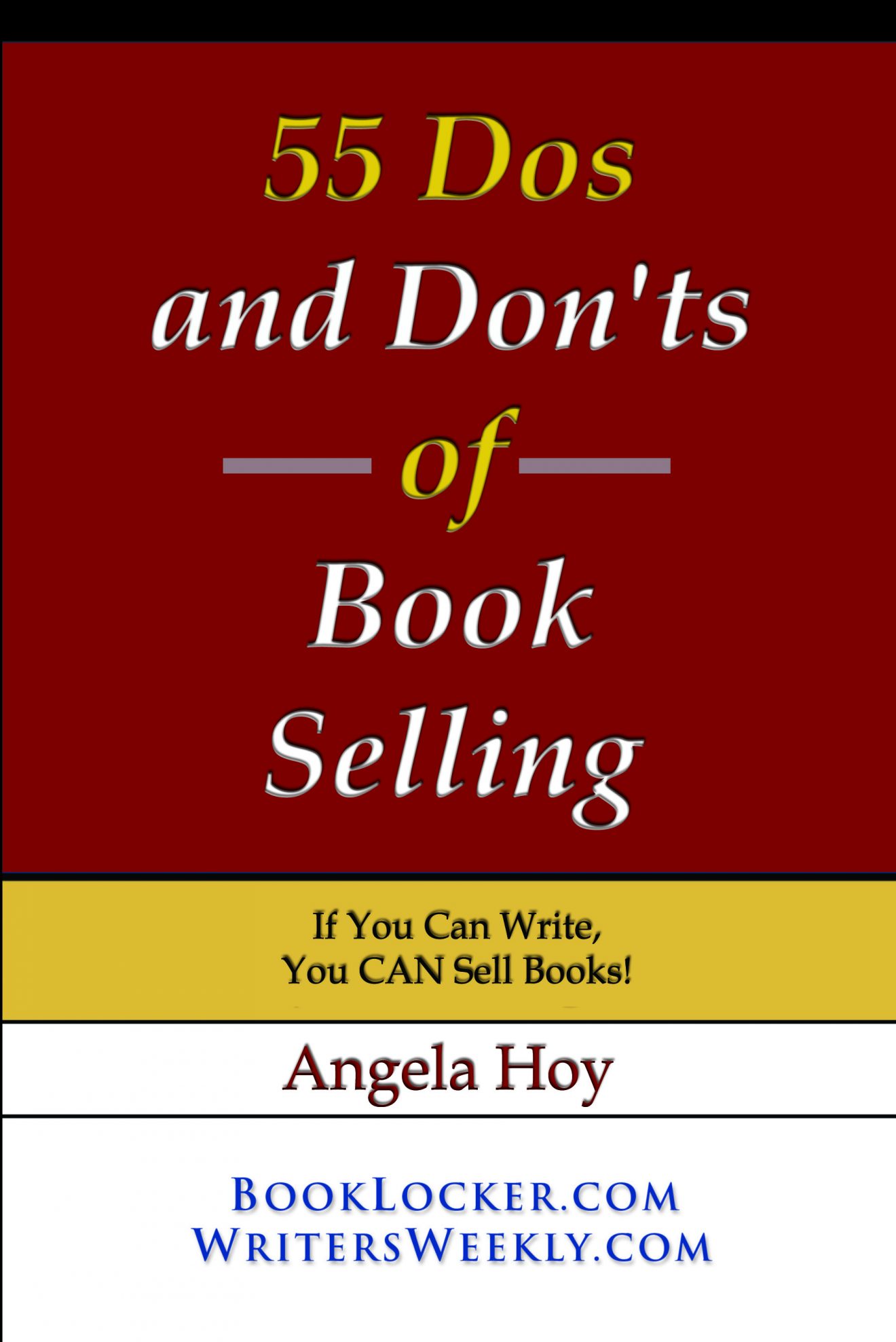 Feature Article
Many apps can help you run your freelance writing business from the palm of your hand. Check these out!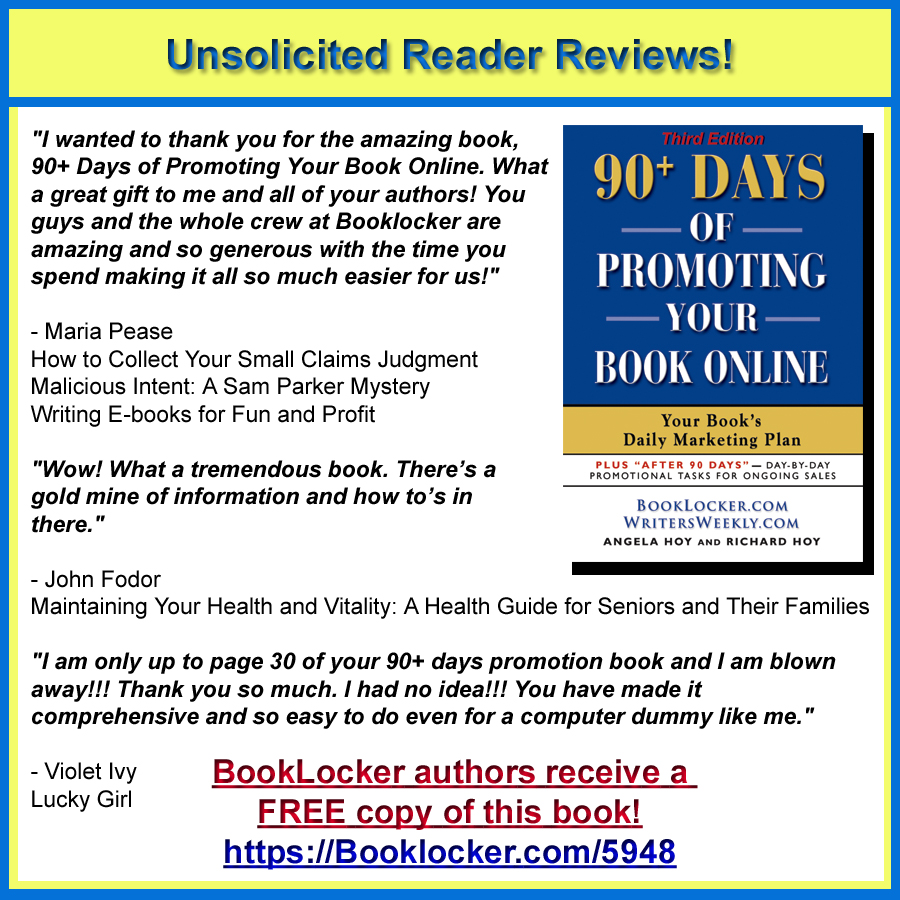 In The News!
MORE: Trump's lawsuit against his niece to proceed; Record number of media jobs cut so far this year; Facebook ordered to pay $50K to man whose account was terminated; and Library book returned 81 years late!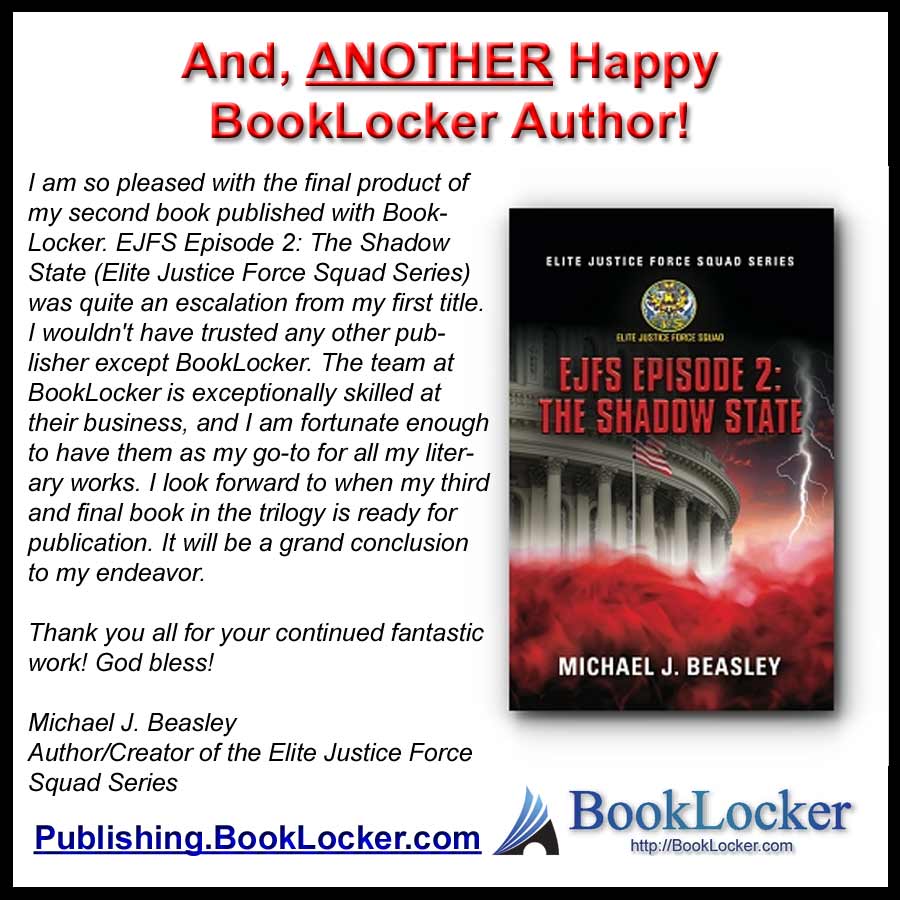 Ask The Expert
Q: "Why is your process not $5,000.00 like the other companies that have offered to publish my book?"


A: Unlike many of our competitors, I did not get into this business to become a money-wasting, narcissistic business owner (one that requires huge offices, and numerous employees stroking his/her ego), nor to get rich. I just wanted to help authors get their books on the market (and SELL those books) like I had been doing on my own for years...


Paying Markets for Writers
"Kaleidoscope magazine creatively focuses on the experiences of disability from the perspective of individuals, families, friends, caregivers, educators and healthcare professionals, among others. The material selected for publication challenges and overcomes stereotypical, patronizing and sentimental attitudes about disability.


The criteria for good writing apply: effective technique, thought-provoking subject matter and a mature grasp of the art of storytelling." Biyearly. Pays after publication. Publishes ms 6-12 months after acceptance. Buys one-time rights. Accepts reprints. "Email us to have your contact information added to our electronic list for notification each time an issue is posted online." Guidelines online


We are a trade magazine devoted to exclusive coverage of independent books. Each issue contains reviews of approximately 110 titles across all genres, from independent and university presses only." Welcomes new writers. Bimonthly. Pays writers each month. Publishes ms within a month of acceptance. Buys all rights. No reprints. Responds in about a week. Free to librarians and booksellers online. Guidelines by email.


Pays flat fee of $55/review of 300-600 words.
"FIDO Friendly is the Travel & Lifestyle magazine for you and your dog. Each issue includes hotel and destination reviews, adoption stories, health and wellness topics and the latest trends." 100% freelance. Welcomes new writers. Circ. 50K. Quarterly. Pays on publication.


"The Gay & Lesbian Review Worldwide is a bimonthly magazine of history, culture, and politics targeting an educated readership of GLBT men and women. The G&LR publishes essays in a wide range of disciplines as well as reviews of books, movies, and plays. 'It's our intellectual journal,' remarked Larry Kramer in The New York Times." Bimonthly. Pays within 60 days of publication. Period between acceptance and publication varies. Buys one-time rights. Occasionally accepts reprints "excerpted from previously published works, and published on our blog." Responds immediately if interested; otherwise, up to 6 months. Guidelines online


NEED WRITERS, BLOGGERS, EDITORS, AUTHORS, OR OTHER CREATIVE FOLKS?? We'll post your ad on WritersWeekly FOR FREE. Please complete THIS FORM.
30 freelance and full-time remote writing jobs!
Remote Full-Time Writer
FoxNews.com


Freelance Video Game Review Writers
SVG.com


Freelance Associate Production Editor
Hachette Book Group


Freelance Content Writer
ContentDistribution


Freelance Evergreen Writer
Authority Media


Freelance Content Writer – Pays $0.08/word
Samurai Technologies Inc.


Freelance Veterinary Writers
World Animal Foundation


Freelance Medical Editor
Aquent Talent


Remote Full-Time Editor – Pays $20-$25/hour
LakeExpo


Freelance Math Content Writer (K-5) – Pays $30/hour
Nearpod


Freelance Entertainment Writer
GAMURS Group


Freelance Soap Opera News Writer – Pays $21/hour
TheList.com


Freelance Medical Editor – Pays $37.50-$41.25/hour
Aquent Talent


Freelance Grant Writer
The Front Porch Foundation


Remote Full-Time Health Editor – Pays $75K-$90K/year
Freelance Technical Resume Writer
Fivesky


Remote Full-Time Lead Editor
Cahaba Media Group


Freelance News Writer
Android Police


Remote Full-Time Managing Editor
League Inc.


Freelance Copy Editor
Disney


Freelance Copywriter – Pays $28-$30/hour
Aquent Talent


Remote Full-Time Bilingual Declaration Writer – Pays $15-$35/hour
Alisheva Law


Freelance Digital Content Writer – Pays $24-$29/hour
Explore Digital


Freelance Telework GovCon Proposal Cybersecurity Tech Writer
Arcetyp LLC


Freelance AMA Editor
Editor


Freelance Copywriter – Pays $25-$30/hour
Clutch Creative


Freelance Healthcare Technology Webinar Content Writer – Pays $65/hour
BlueNovo


Freelance Digital News Writers
PEOPLE


NEED WRITERS, BLOGGERS, EDITORS, AUTHORS, OR OTHER CREATIVE FOLKS?? We'll post your ad on WritersWeekly FOR FREE. Please complete

THIS FORM

.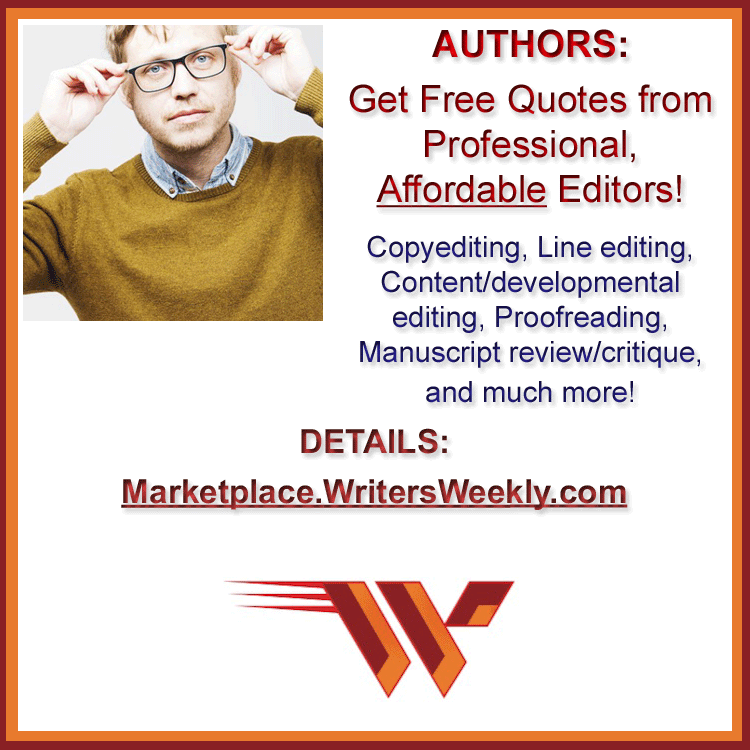 Marketing Secrets
You have NO IDEA how many people will jump at the chance to talk to a local author at yard sales...AND to buy that author's books!