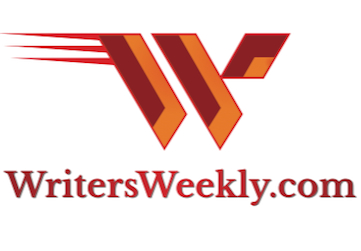 MAY 31, 2023
Contents
~
~
~
~
~
Paying Markets for Writers
~
~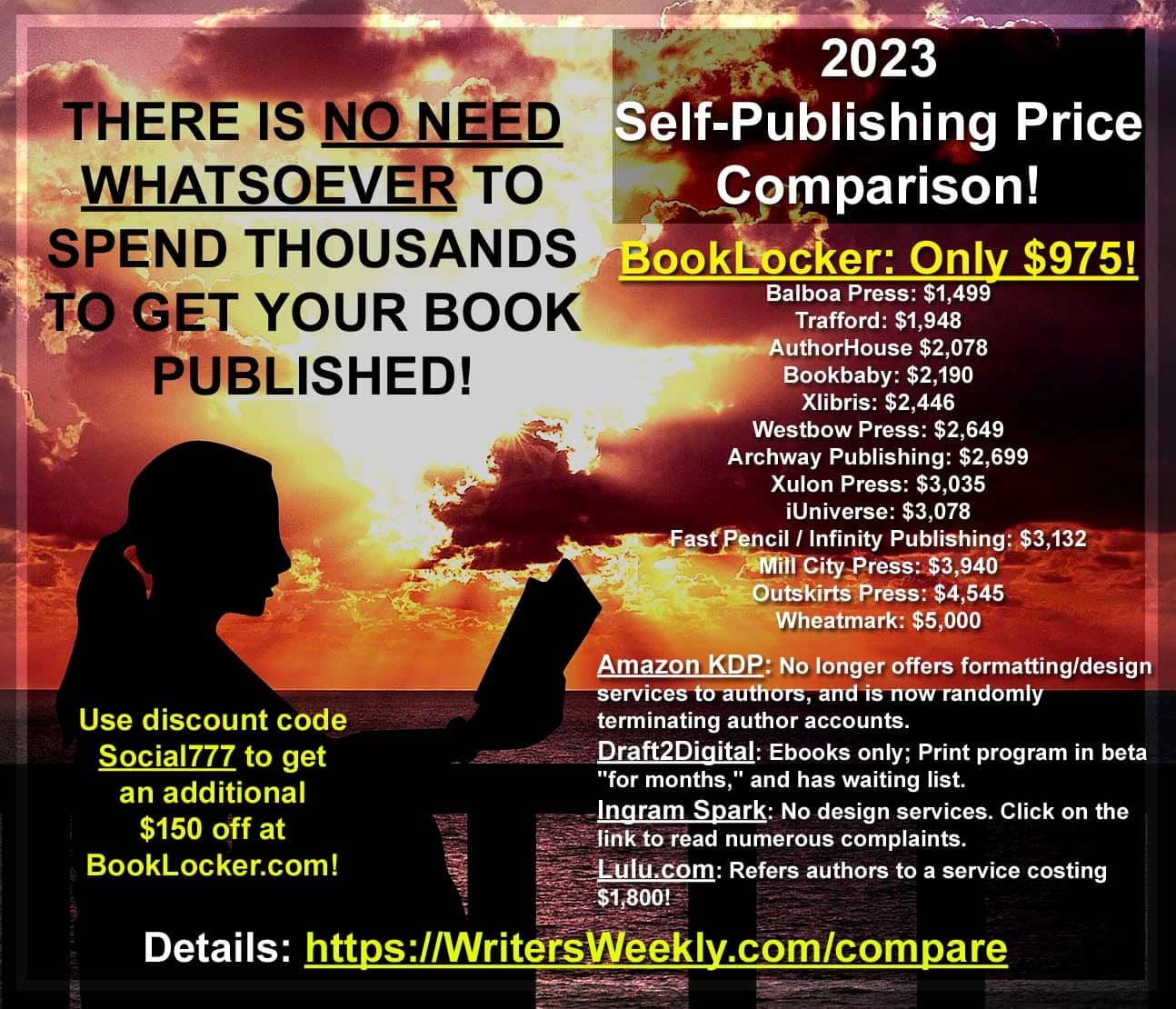 ONLY 500 PARTICIPANTS PERMITTED SO DON'T
DELAY IF YOU WANT TO PLAY!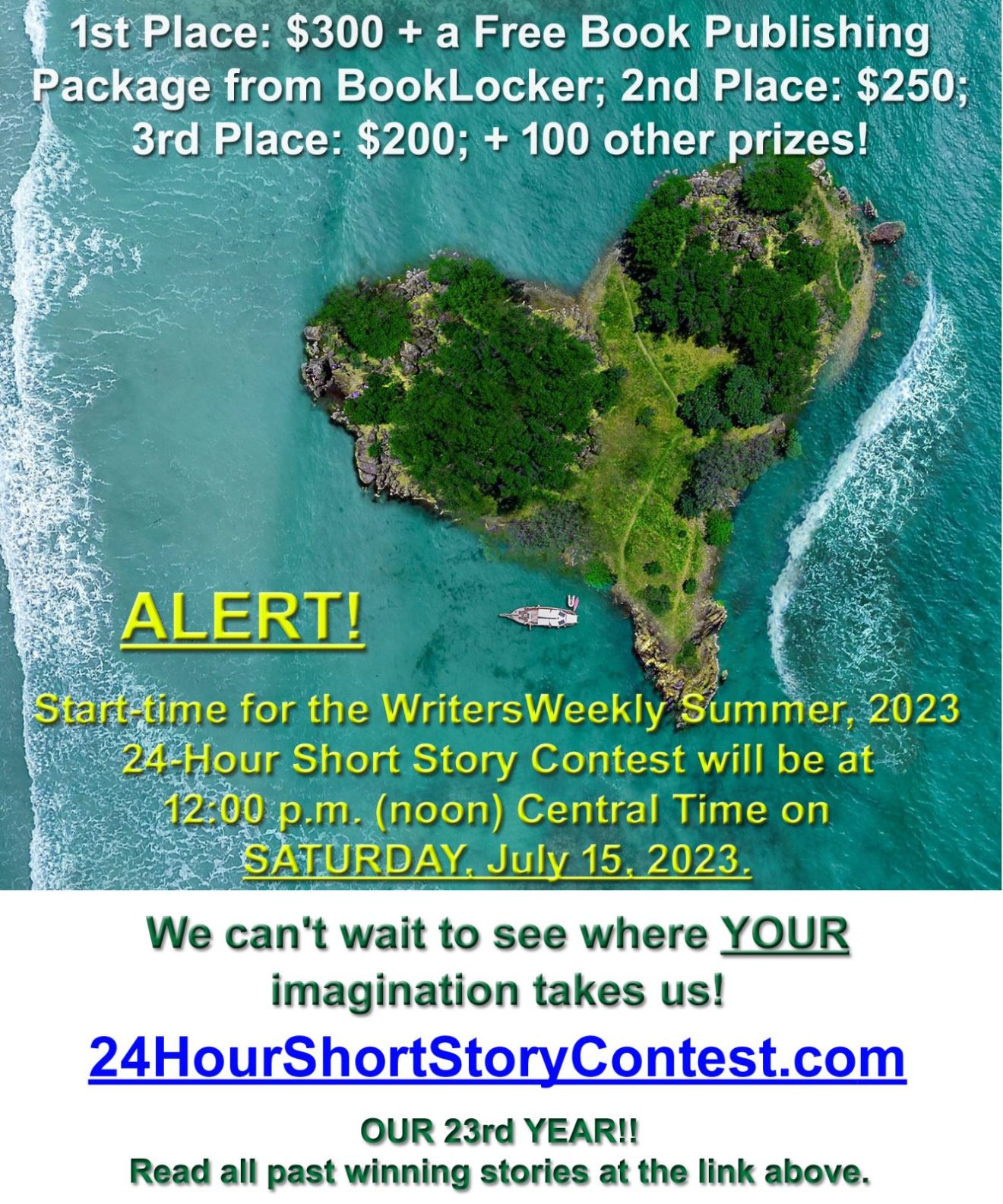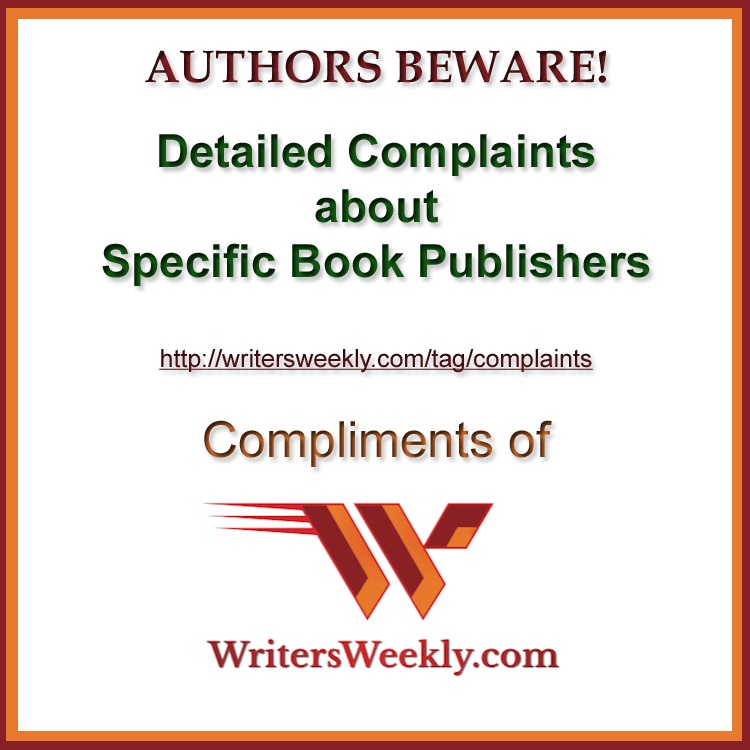 From the Publisher's Desk
Check out the signature at the end, along with the links about that person. Of course, that person is NOT who sent this email...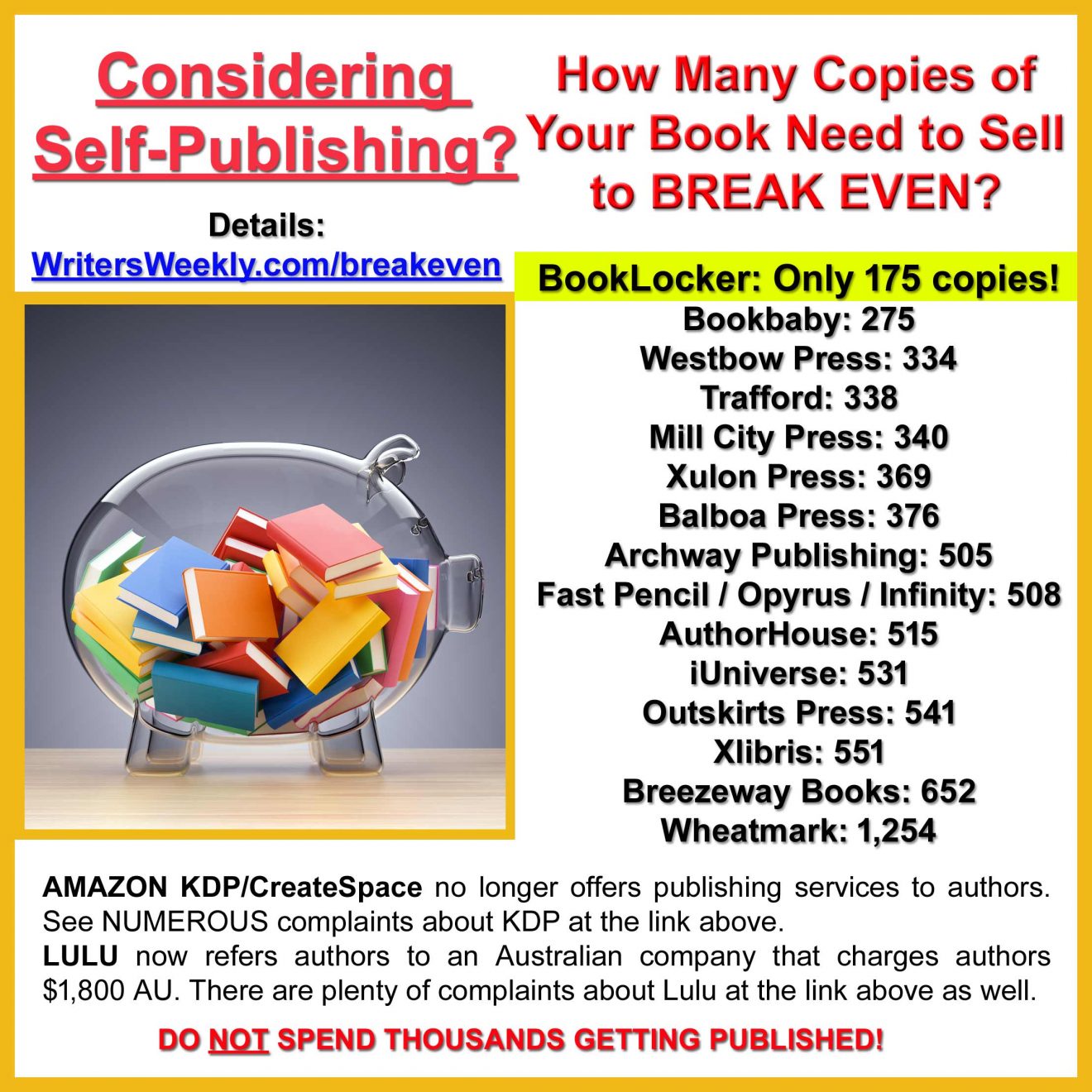 News From the Home Office
Max: Two donkeys. They're running down the road. They were chasing me. I had to pull over to let them pass.


Me: Max, are you SURE they're donkeys?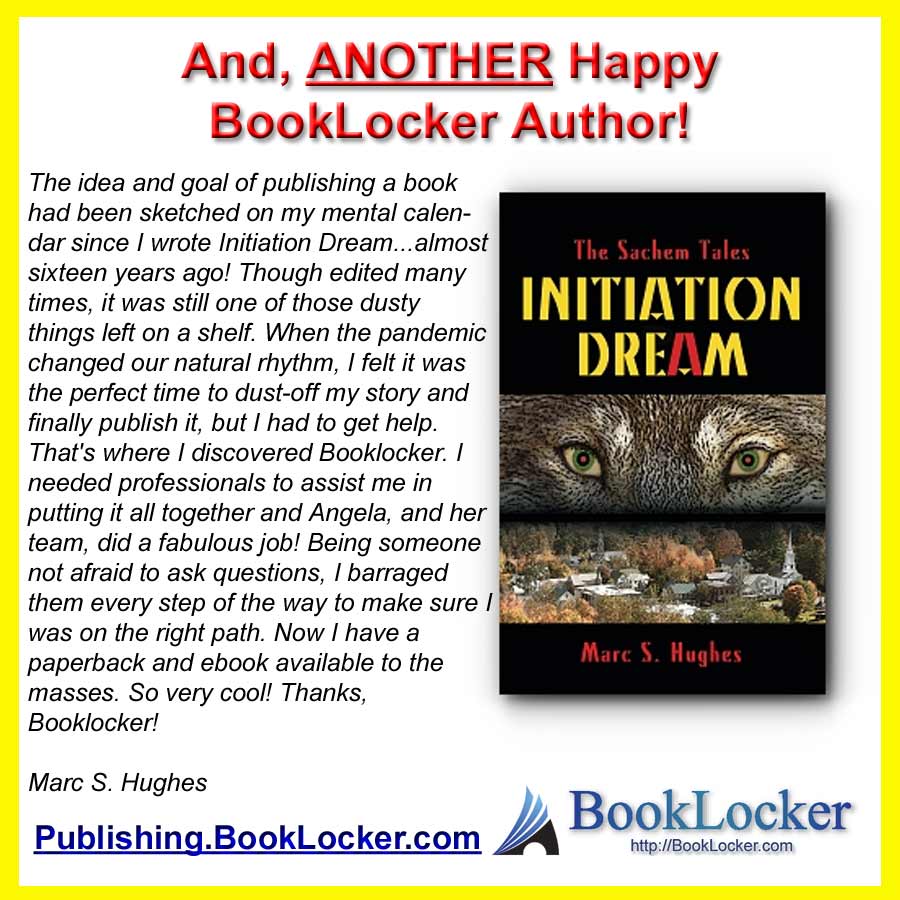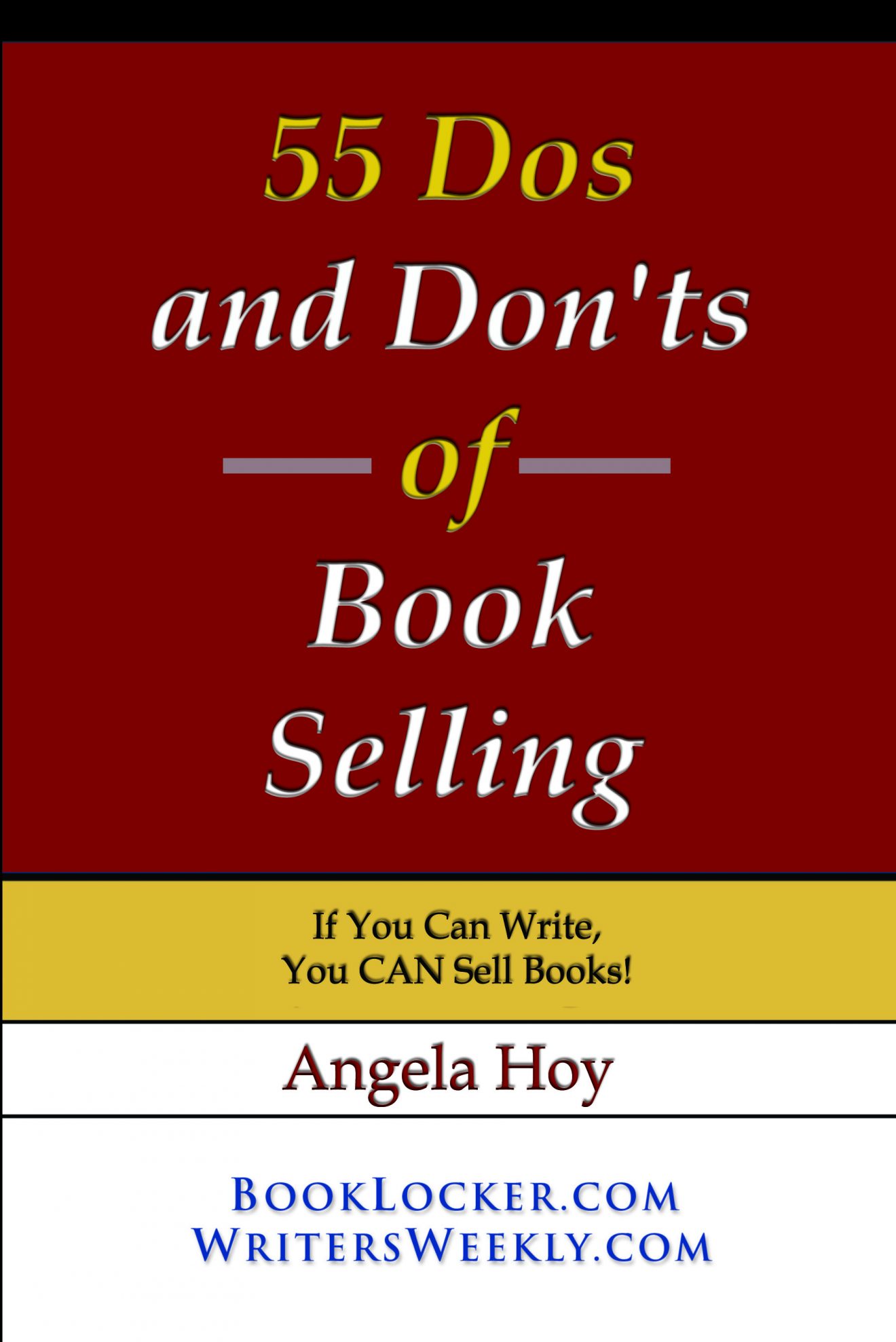 Feature Article
Here are ten markets where you can pitch your articles, and get paid $50-$1000...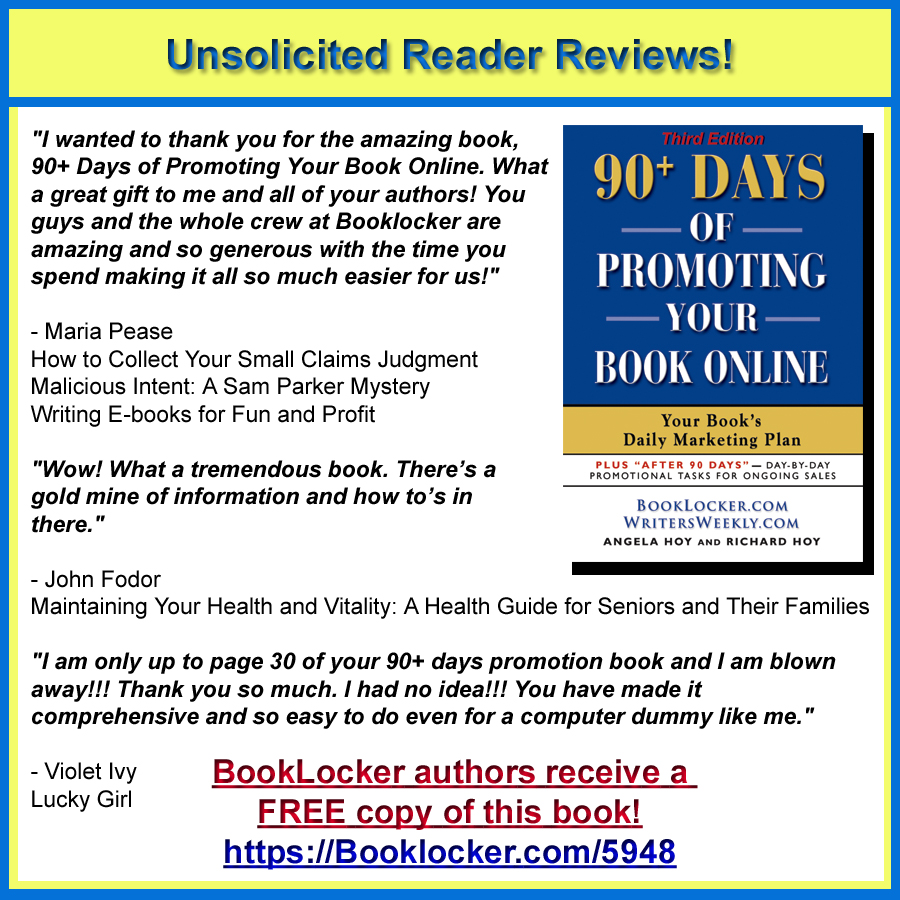 In The News!
MORE: AI is NOT reliable (no surprise there!); Hugh Grant's illegal snooping lawsuit against The Sun tabloid to proceed; Kirk Cameron releases first children's book on the seven deadly sins, draws protestors; No freedom of religion for children in Maryland's largest school district; and Amazon Seattle works walk out to protest Amazon's own climate issues.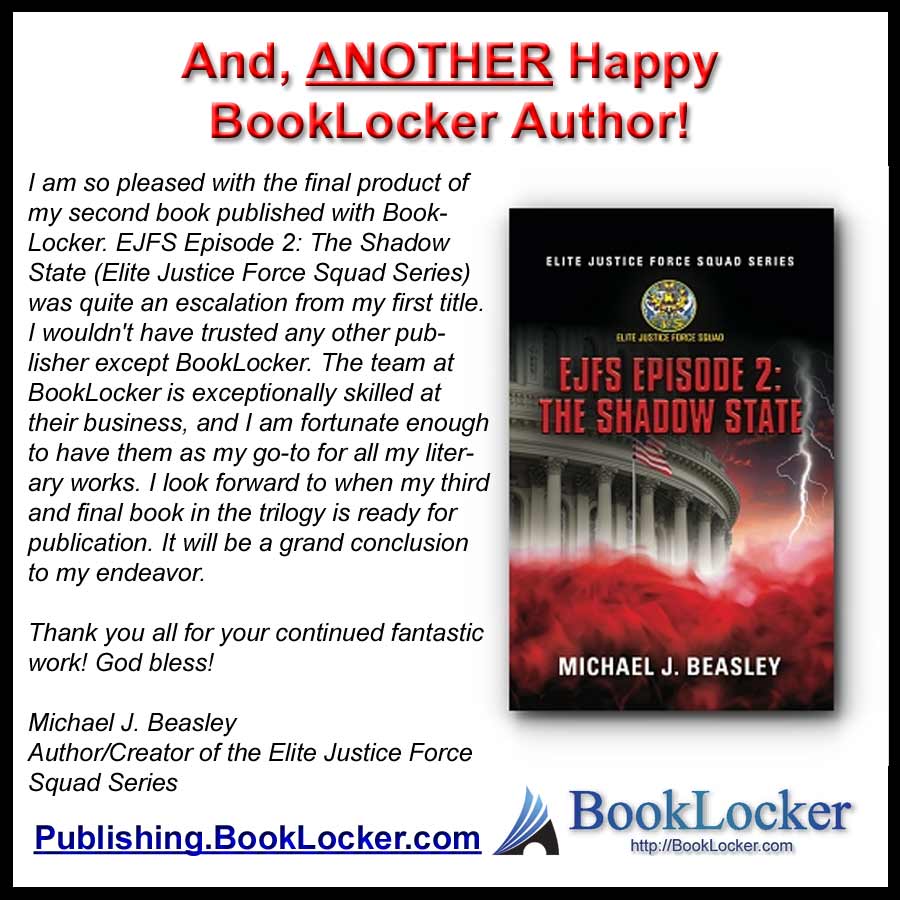 Ask The Expert
It says the marketing firm is accredited but there are lots of complaints posted there. Why???


Paying Markets for Writers
"The fastest growing Farmer's Almanac with the most accurate weather forecasting. Millions sold. A truly American tradition. Contains all the features you'd expect to find in a farmer's almanac, including Weather Forecasts, Fishing, Planting, and Tide Tables, and Astronomical Data. THE ALMANAC also is packed with intriguing and informative stories and articles on a wide variety of interesting subjects for the whole family. There are plenty of stories and articles, trivia, nostalgia, anecdotes, cookery, and puzzles, as well as lots of helpful information." Welcomes new writers. Annual. Pays on publication. Pays when each annual edition is published, in August of each year. Cut-off for submissions is March 31st. Buys First North American Serial Rights. Occasionally accepts reprints. Guidelines by email, or online


"A regional lifestyle monthly publication located in lower-Westchester County covering education, wellness, parties and benefits, food and dining, interesting people, real estate, theater, music, cultural events, style and beauty, area celebs, and more." Welcomes new writers. 40% freelance. Circ. 55K. Monthly. Typically pays within 4-6 weeks of writer submitting story. Buys "First N.A. serial rights to the article, photograph, graphic illustration, or other work that freelancer submits to company, as well as the non-exclusive perpetual electronic rights in any existing or new formats, media or technology, whether edited or adapted, in whatever manner the work is displayed or accessed." Responds within one week.
Guidelines by email.


Pays $75-$1000 for 150-3000 words.
"Since 1956, Westerly has been publishing lively fiction and poetry as well as intelligent articles. The magazine has always sought to provide a Western Australian-based voice, although its contributors and subject matter have never been geographically exclusive. It covers literature and culture throughout the world, but maintains a special emphasis on Australia, particularly Western Australia, and the Asian region." Welcomes new writers. Bi-annual. Pays on publication. Period between acceptance and publication varies. Buys non-exclusive rights (rights remain with each writer). No reprints. Responds within one to two days. "Writers can get a sample of our publication through our website: free download of online special issues, full digital archive."


Pays $180 to subscribers for stories ($135 + subscription for
non-subscribers); $180 to subscribers for essays ($135 + subscription
"Since our first anthology, Workers
Write! has become an important voice in working class literature. We are collecting the stories and poems about jobs that define who we are as individuals and communities." Welcomes new writers. Circ. 500. Annual. Pays on acceptance. Publishes ms 6-9 months after acceptance. Buys FNAS Rights. Accepts reprints. Responds within one week.


Pays flat fee of $25-$50/story up to 5,000 words (no minimum); $5-$20/poem.
NEED WRITERS, BLOGGERS, EDITORS, AUTHORS, OR OTHER CREATIVE FOLKS?? We'll post your ad on WritersWeekly FOR FREE. Please complete THIS FORM.
30 freelance and full-time remote writing jobs!
Full-time Remote Special Projects Editor
910 Media Group


Full-time Remote Copywriter
Seattle Aquarium


Full-time Remote Staff Reporter/Writer
Beverly Hills Courier


Full-time Remote New York City Child Welfare Reporter
Fostering Media Connections / The Imprint


Full-time Remote Editor-in-Chief
The Beacon


Full-time Remote Copy Editor
Chronicle of Philanthropy


Full-time Remote Program Coordinator, Environmental Investigations
Pulitzer Center on Crisis Reporting


Full-time Remote Senior/Executive Editor – William Morrow/Avon. Pays $75K-$125K/year.


Freelance Tech and Auto Writers – Pays $21/hour or $0.08/word


Freelance Wrestling News Writer


Freelance Editor/Researcher


Congressional Digest Corp.
Freelance Computing Section Editor


Freelance Business & Finance News Writer – Pays $20-$50/hour.


Part-time Remote Christian Content Writer


Freelance Comics List Writer


Freelance SEO Writer – VOLLEYBALL Enthusiast


Freelance Writer – for WordPress topics (plugins/image optimization)


Freelance Bloggers – for Outdoor Gear Website (Ongoing Work)


Freelance Literature Study Guide Writer – Pays $200-$900/week.


Freelance Legal Case Summaries Writer – Pays $40+/hour.


Full-time Remote Editorial Assistant – Pays $30K-$50K/year.


Full-time Remote Content Writer


Full-time Remote Copywriter – Pays $63K-$79K/year.


Peyton Resource Group (PRG)
Full-time Remote Professional Real Estate Copywriters & Professional Biography


Copywriters – Pays $54K-$67K/year.
100FM PRODUCTIONS, INC


Full-time Remote Experienced Writer – SEO/Digital Mktg Niche. Pays $25-$35/hour.
Write Collective


Full-time Remote Grants Writer/Manager – Pays $70K/year.
Stop Soldier Suicide


Full-time Remote B2B Copywriter
Apple Leisure Group (part of Hyatt)


Freelance Web Content Writer – Pays $35-$40/hour.
Infinia Search


Full-time Remote Technical Writer – Pays $48K-$101K/year.
Leidos


NEED WRITERS, BLOGGERS, EDITORS, AUTHORS, OR OTHER CREATIVE FOLKS?? We'll post your ad on WritersWeekly FOR FREE. Please complete

THIS FORM

.