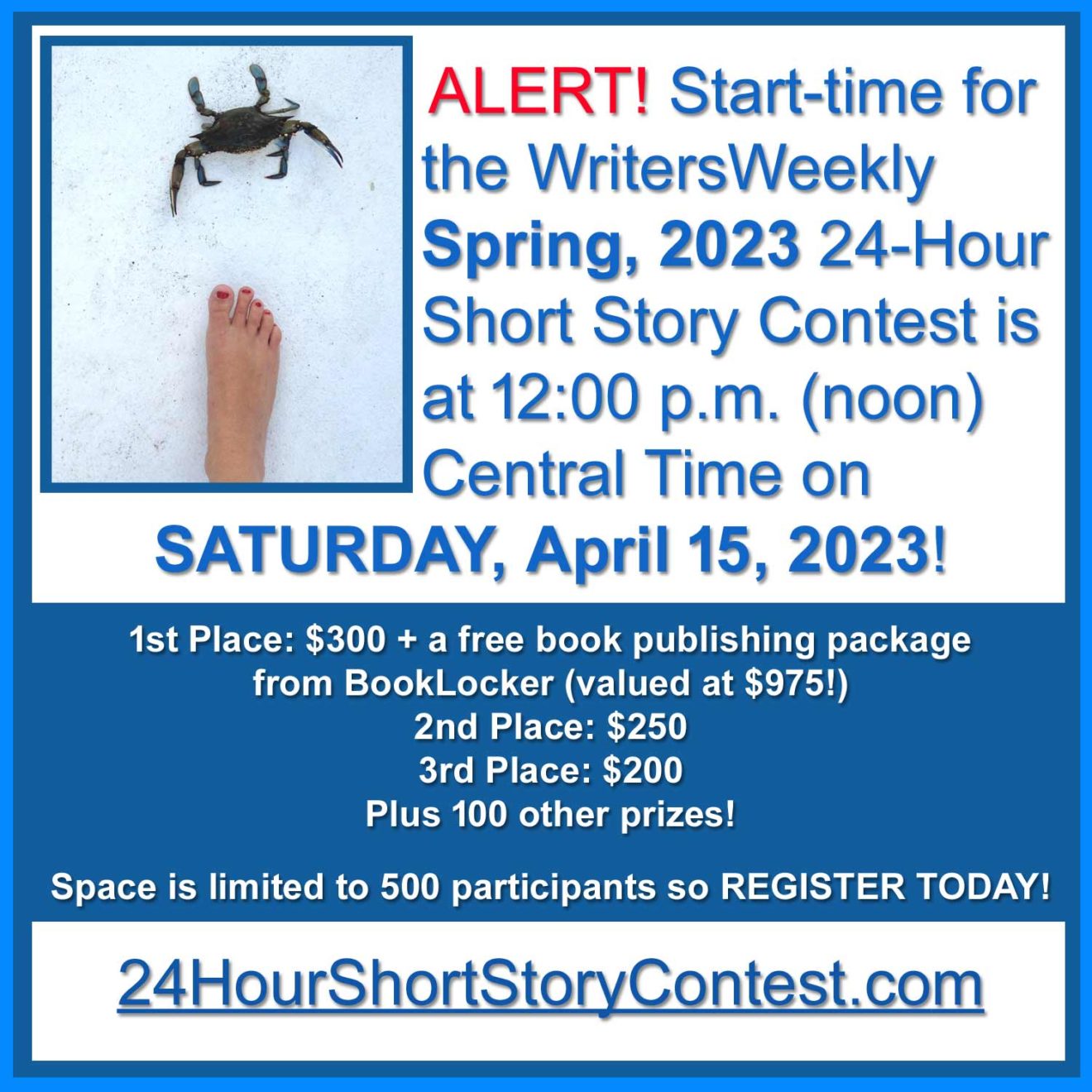 Sign up today! It's TONS of FUN!!! :)
Howdy everybody, and HAPPY SPRING!!! It is BEAUTIFUL on the mountain right now! Tons of flowers...and even more POLLEN! 😄


What better way to entertain yourself this coming weekend than by entertaining US with a fantastic story?! Please do!


As with every Spring contest, you can expect some beautiful flowers, warm breezes, and a little bit of romance, or suspense, or action...or maybe not! You'll soon see! Ha ha ha!! 😉


We'll be sending the contest topic out at 12:00 p.m. (noon) Central Time THIS SATURDAY, 04/15/23.


We'd LOVE to have you join us! Only 500 entrants permitted so don't delay if you want to play!


The WritersWeekly.com Quarterly 24-Hour Short Story Contest is now in its 24th YEAR!


1st Place: $300 + a book publishing package from BookLocker.com valued at $975!
2nd Place: $250
3rd Place: $200
We're so excited! Reading the short stories for each contest is the absolute FAVORITE part of my job!


Big hugs to everybody!
Angela
12441 N. Main Street, #38