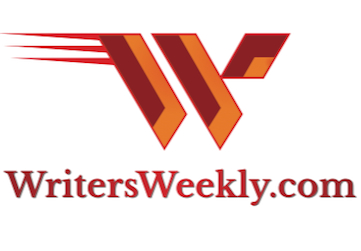 March 11, 2022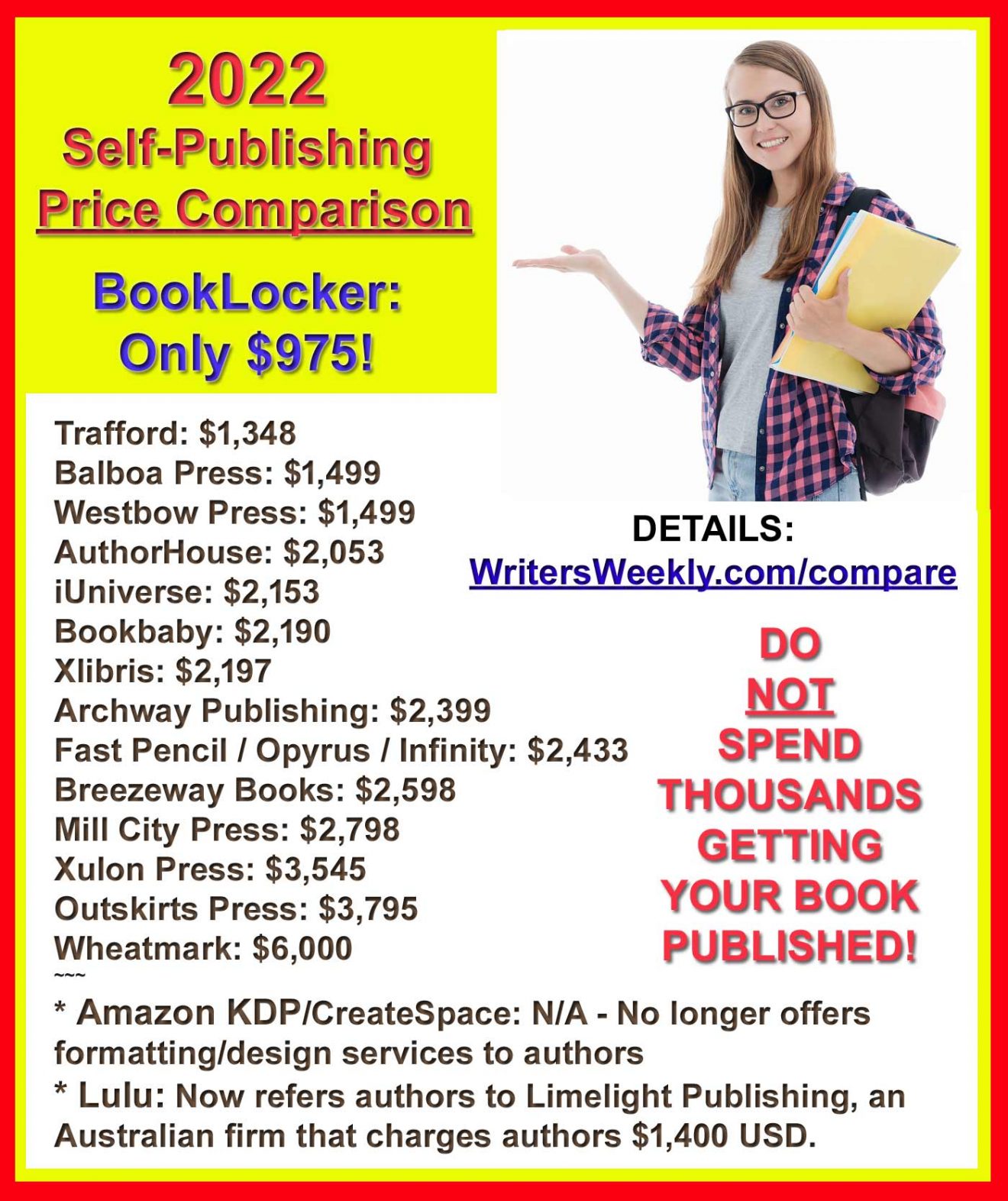 ONLY 500 PARTICIPANTS PERMITTED SO DON'T
DELAY IF YOU WANT TO PLAY!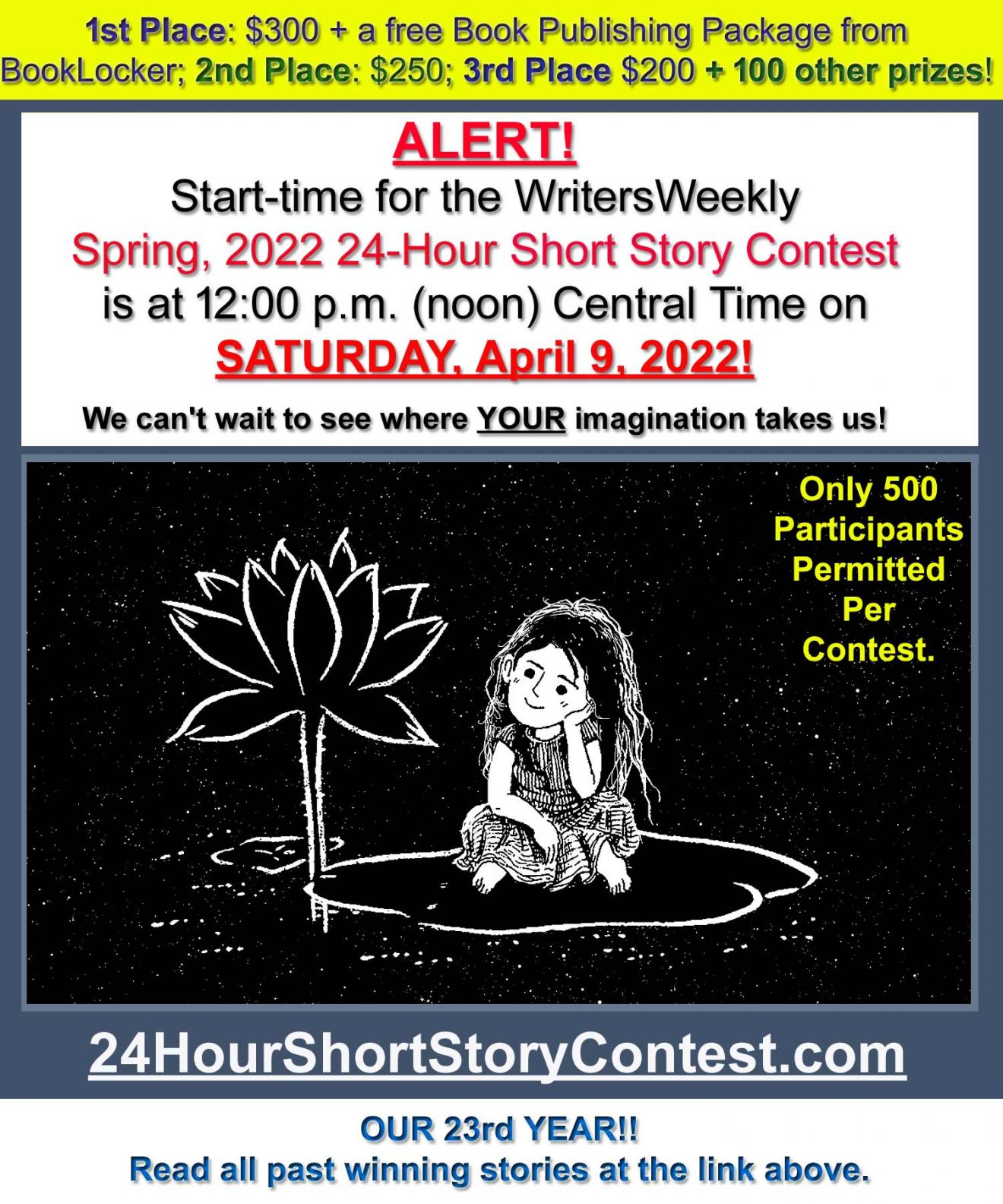 Contents
Paying Markets for Writers

From the Publisher's Desk
Twinkle lights threaten to break the window in the wind, a blunt fingernail tapping a coffee cup, and a bell on a door that won't stop ringing...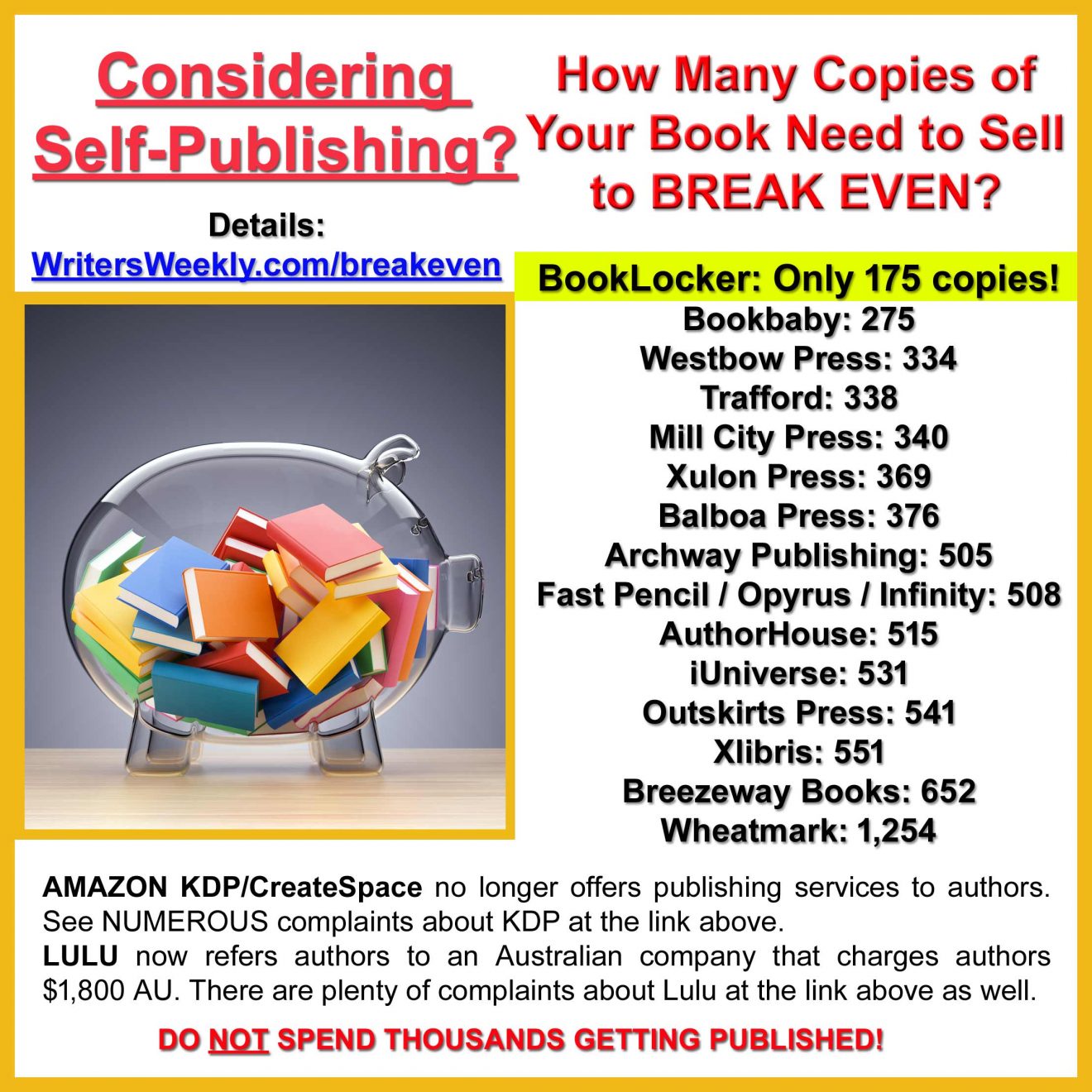 News From the Home Office
You won't BELIEVE what happened!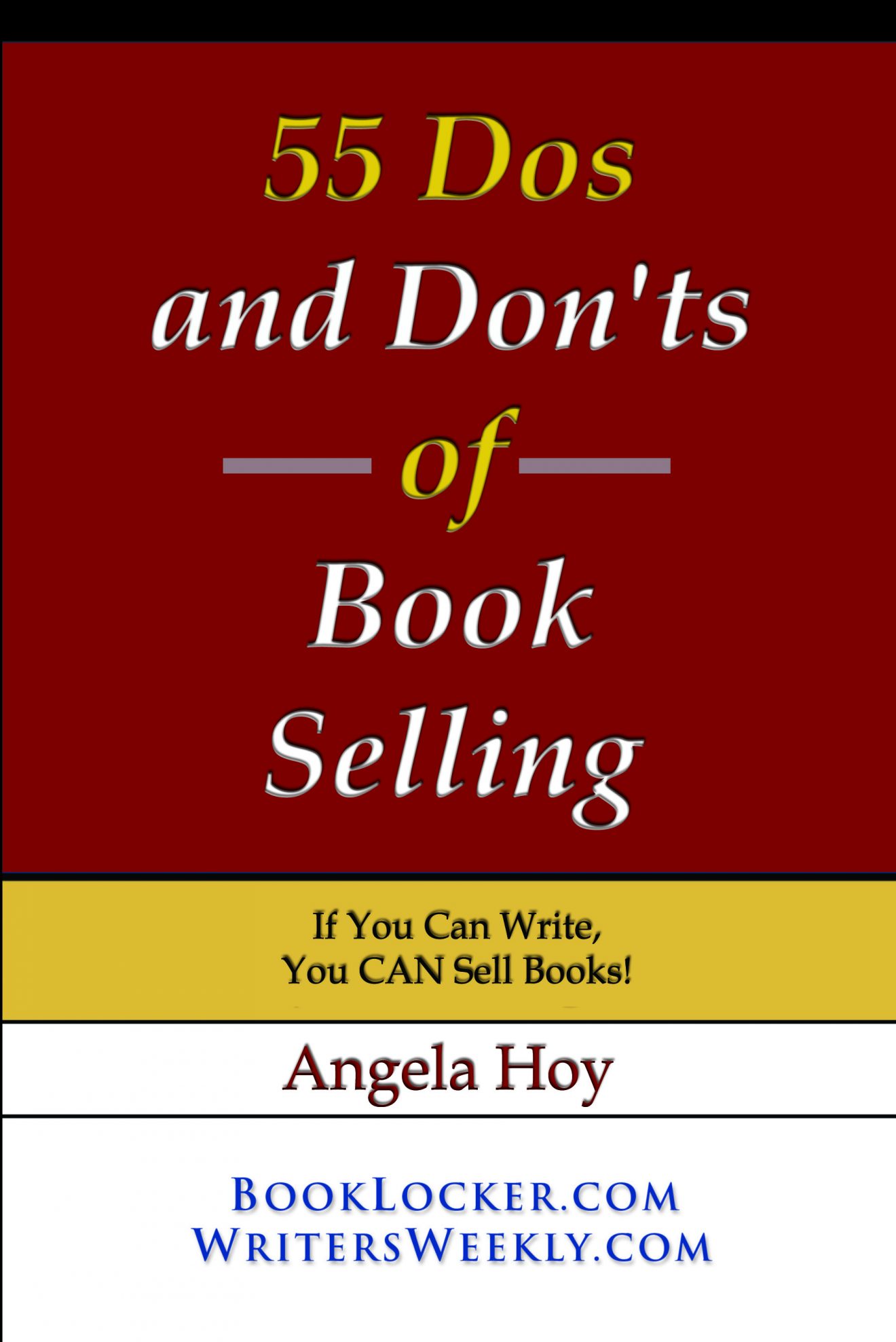 Feature Article
Getting scammed is a painful experience that can take a toll on your finances, your stress level, and even your confidence. To avoid falling into one of these traps, it's important to...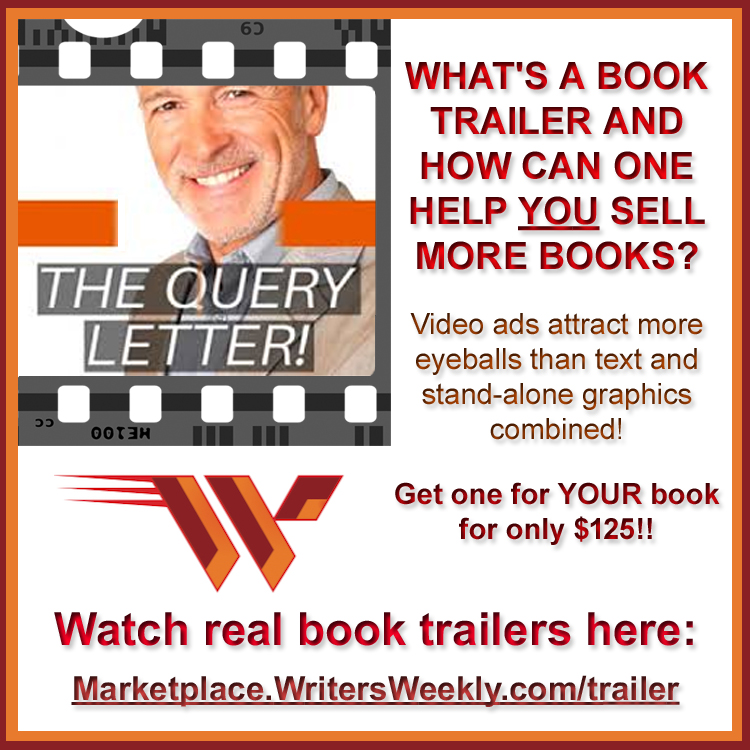 In The News!
MORE: Russia is silencing dissenters...just like Facebook does!; Evergreen Publishing Group LLC / America's Choice Publishers deceived elderly adults and got nailed by the state of Georgia; Beto O'Rourke sued by oil tycoon for defamation; Amazon might REALLY be in trouble this time!; Southern Poverty Law Center's hate list; and Meghan Markle's sister accuses her of slut-shaming in libel lawsuit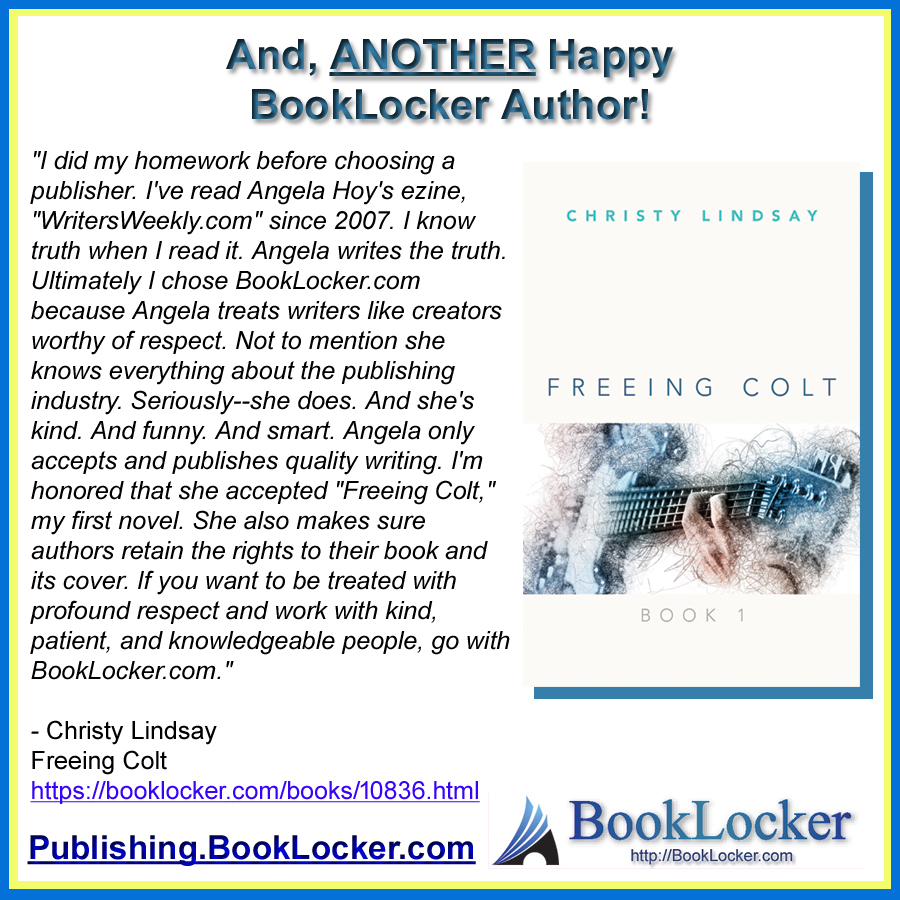 Ask The Expert!
"How can one book on preorder get reviews and another not?"


Paying Markets for Writers
"Unlocked is a devotional with daily readings for teens that challenge readers to live out their faith in today's world." Quarterly. Pays on acceptance. Publishes 6-9 months after acceptance. Buys all rights. No reprints. Responds within 12 weeks.


"Boulevard's mission is to publish the finest in contemporary fiction and poetry as well as definitive essays on the arts and culture, and to publish a diversity of writers who exhibit an original sensibility. It is our conviction that creative and critical work should be presented in a variegated yet coherent ensemble—as a boulevard, which contains in one place the best a community has to offer." Biannual. Pays on publication. Publishes ms 4-8 months after acceptance. Buys First N.A. rights. No reprints. Responds within 4 months.


Pays $25-$300 for prose; $25-$250 for poetry.
"Founded in 1975, Trapper & Predator Caller is the leading source of practical, comprehensive information for North American fur harvesters. Each issue is packed with feature articles by North America's most knowledgeable trappers and predator callers. T&PC provides the most thorough wild fur market report in North America and informs readers about vital industry trends. Published 10 times each year — January, February, March, April-May, June-July, August, September, October, November and December — T&PC provides current, practical information for fur trappers, animal-control workers and predator callers. Each issue also contains up-to-date reports from state trapping association partners across the country." 75% Freelance. Welcomes new writers. Pays 45 days after publication. Publishes ms one year after acceptance. Buys all rights. Responds 2-5 weeks.


Pays $250 for feature story and photos up to 2500 words.
A hybrid publisher charging no setup/design fees to authors. "Abuzz Press pays the design and publication fees, which include: interior formatting assistance, professional cover design (no boring templates), ISBN and barcode, printer setup, and print proof (the first printed/bound copy of your book, which will ship directly to you for approval). Also includes ebook formatting/conversion. Distribution - Print Edition – We will list the book with Ingram, the world's largest book distributor. Our print books are listed in Amazon.com, BarnesandNoble.com, BooksAMillion.com, Chapters.ca and many other online bookstores, both domestic and foreign. Any bookstore with an Ingram account can pick up Ingram's feed so you'll find your book listed in stores you've never heard of. Most bookstores use Ingram's database to find and order books so readers can ask their neighborhood bookstore to order your book as well. Your readers can also walk into their neighborhood bookstores and ask them to order a copy. Ebook Edition – Our ebooks are listed on Amazon.com (for the Kindle), BarnesandNoble.com (for the Nook), Apple (for iPads, iPods and iPhones), and Kobo (Canada's popular ebook retailer)." Welcomes new writers. Publishes up to 30 titles/year. Pays royalties. Three-year exclusive contract required.


NEED WRITERS, BLOGGERS, EDITORS, AUTHORS, OR OTHER CREATIVE FOLKS?? We'll post your ad on WritersWeekly FOR FREE. Please complete THIS FORM.
30 freelance writing jobs!
Freelance Reporter
The Ark


Freelance Writer
High Country News


Freelance Finance Writers
Codeless


Freelance B2B HR Content Writer
Zavvy


Freelance Dog Writer – Pays $0.07/word
DBOnline


Freelance Editors – Pays $16/hour
WordAgents.com


Freelance Content Writer – Pays $200-$300/article
Trainerfu


Freelance Content Writers
Codeless


Freelance Project Management Writers
Codeless


Freelance Writers
The Links Guy


Freelance Content Writers
Unicode Media


Freelance SaaS Writers
Codeless


Freelance SEO Content Writer
Content Dog


Freelance Content Writer/Ghostwriter
Dogzwriters


Freelance Copywriter – Pays $60K-$70K/year
The Integer Group


Freelance Writer – Pays $20/hour
Pressure Washr


Freelance Writer
Mobile Tech Writer & Reviewer


Freelance Knowledge Management Tech Writer
TriNet


Freelance Tech Writer
Amazon Dev Center U.S., Inc.


Freelance Technical Writer
Tekcogno


Freelance Technical Writer – Pays $13-$40/hour
Sirrussoft Inc.


Freelance French Content Writer – Pays $20-$22/hour
Elevate K-12


Freelance Technical Writer
Everbridge


Freelance Food Editor
Calibrate


Freelance Technical Writer
Radin Consulting, Inc.


Freelance Travel Writer – Pays $13-$30/hour
TravelMag.com


Freelance Food and Grocery News Writer – Pays $21/hour
Static Media


Freelance Gaming News Writer
Comic Book Resources (CBR)


Freelance Entertainment Writer
Comic Book Resources (CBR)


Freelance Lifestyle/Entertainment Writer
Quillt


NEED WRITERS, BLOGGERS, EDITORS, AUTHORS, OR OTHER CREATIVE FOLKS?? We'll post your ad on WritersWeekly FOR FREE. Please complete

THIS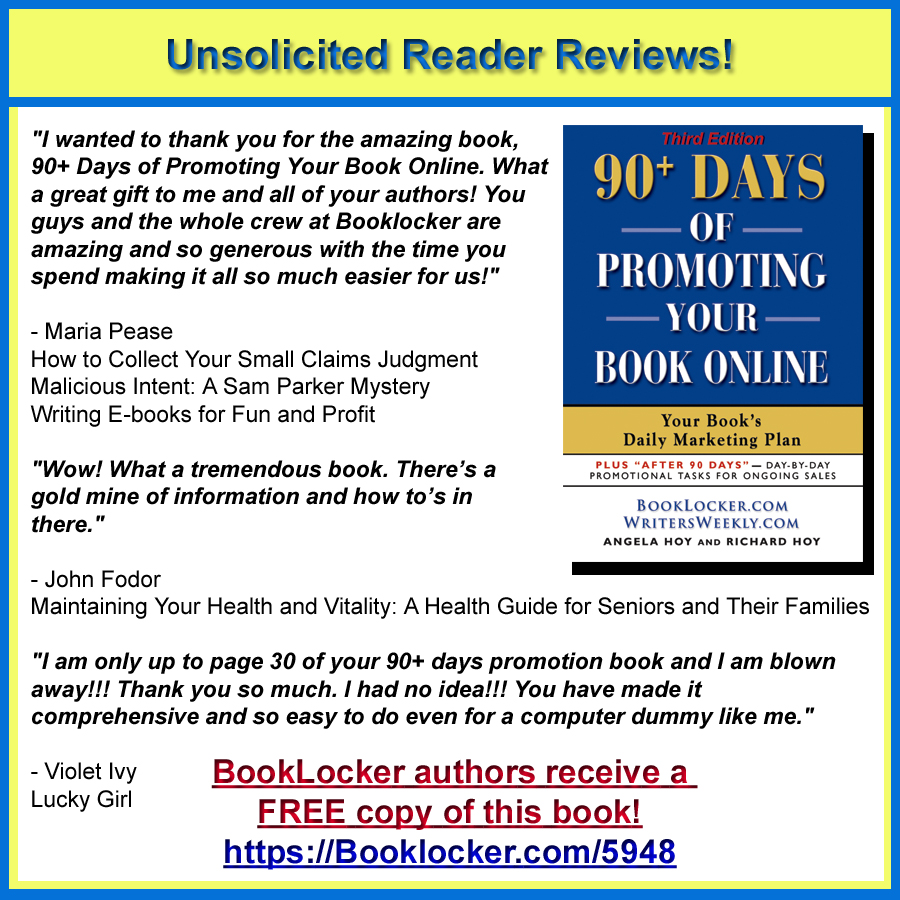 Marketing Secrets
And, they cover a variety of topics!