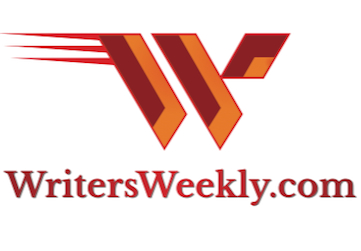 March 04, 2022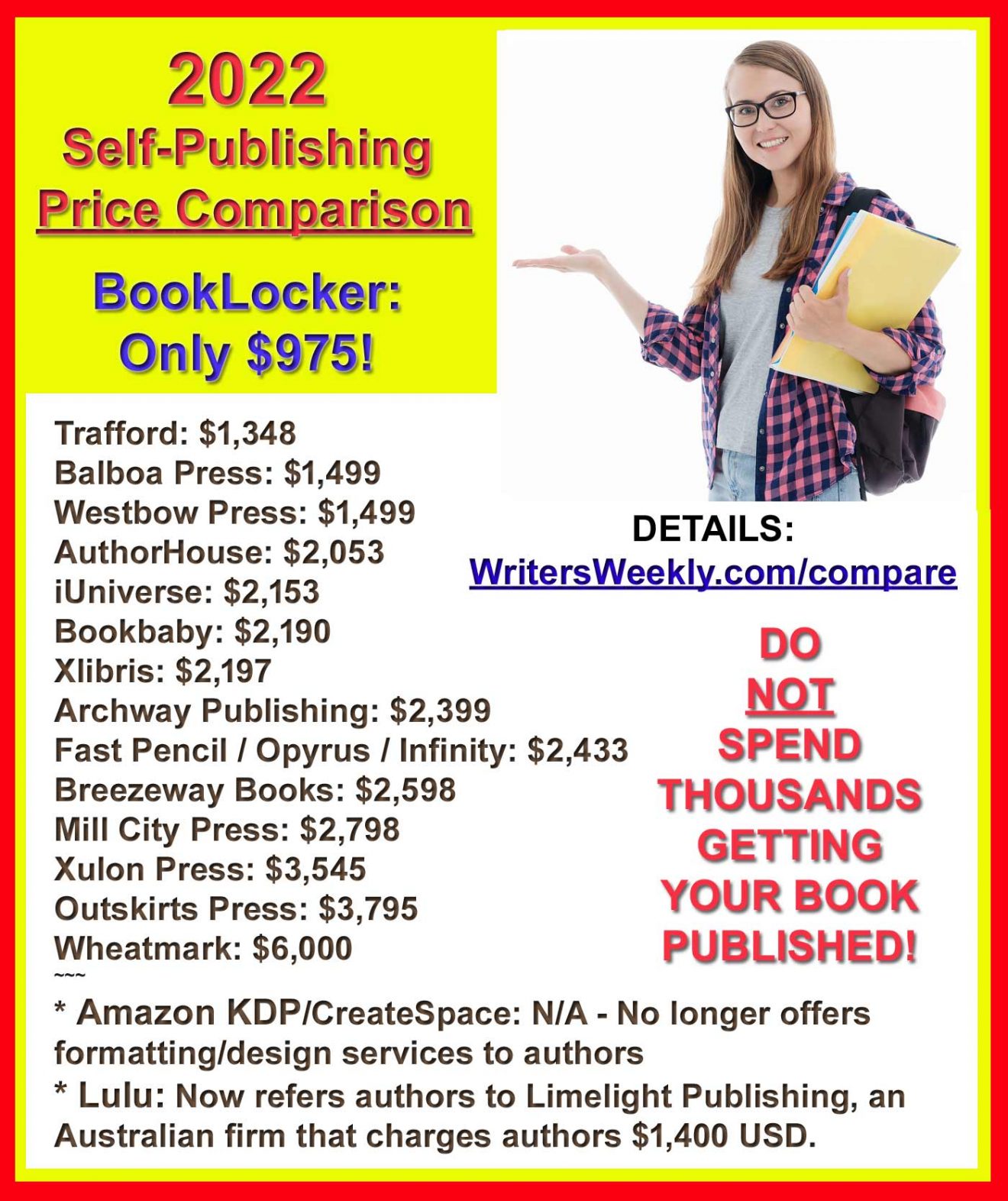 ONLY 500 PARTICIPANTS PERMITTED SO DON'T
DELAY IF YOU WANT TO PLAY!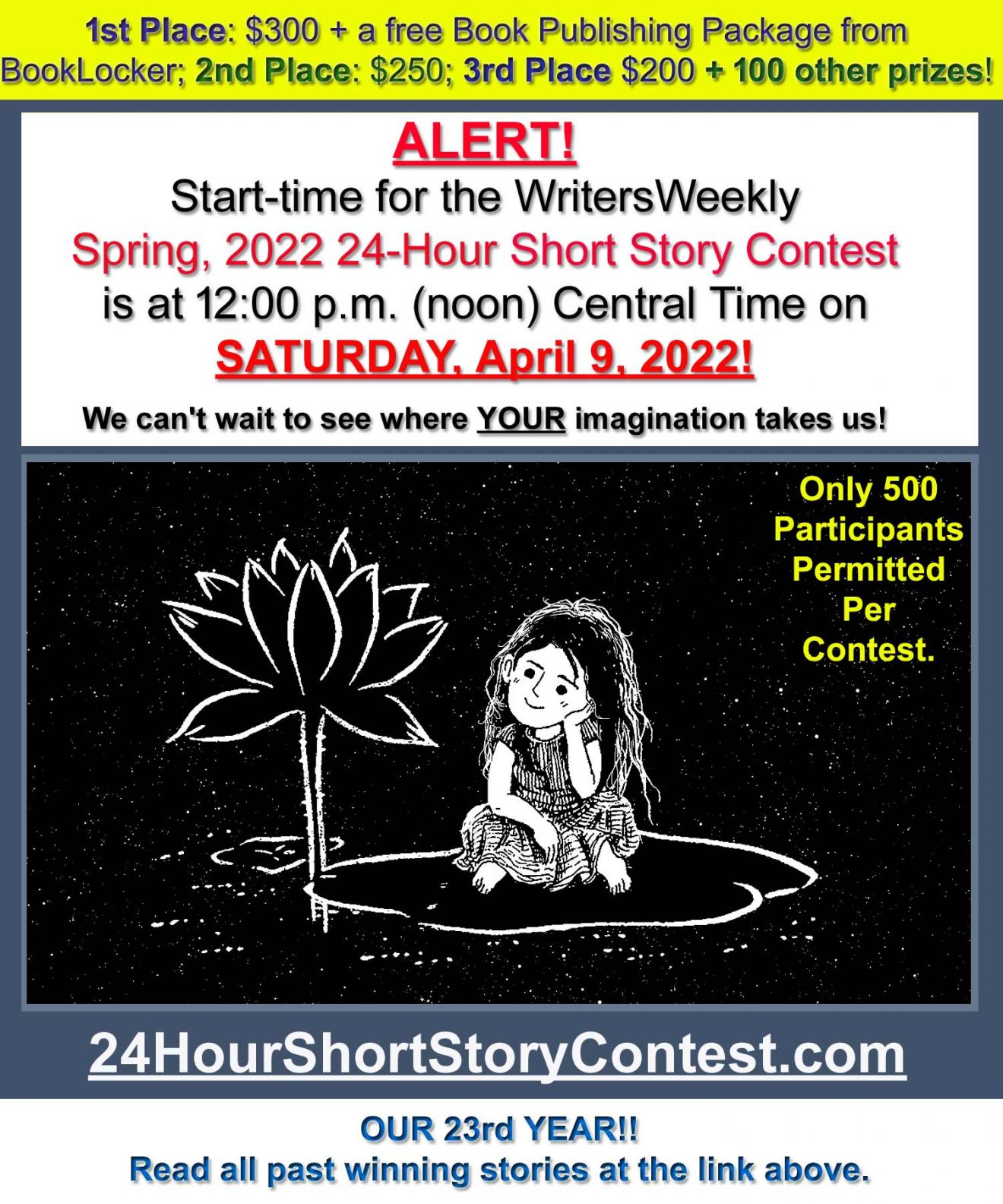 Contents
Paying Markets for Writers

From the Publisher's Desk
An author contacted me about Self Publishing School, a.k.a. SPS. Oh yeah, I'd heard of them...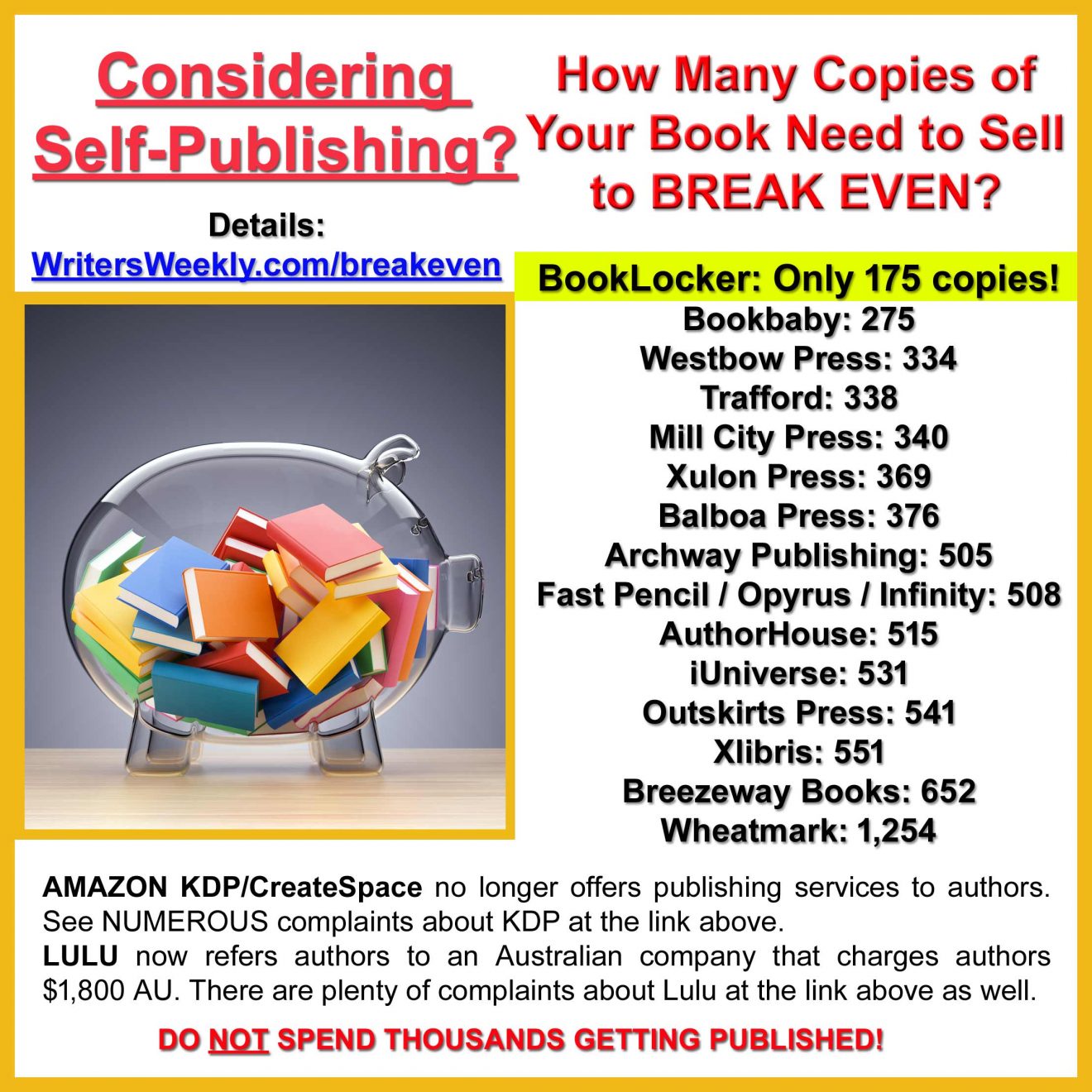 News From the Home Office
I can count on less than one hand the number of times I have publicly complained about a product online. Today, I am doing just that...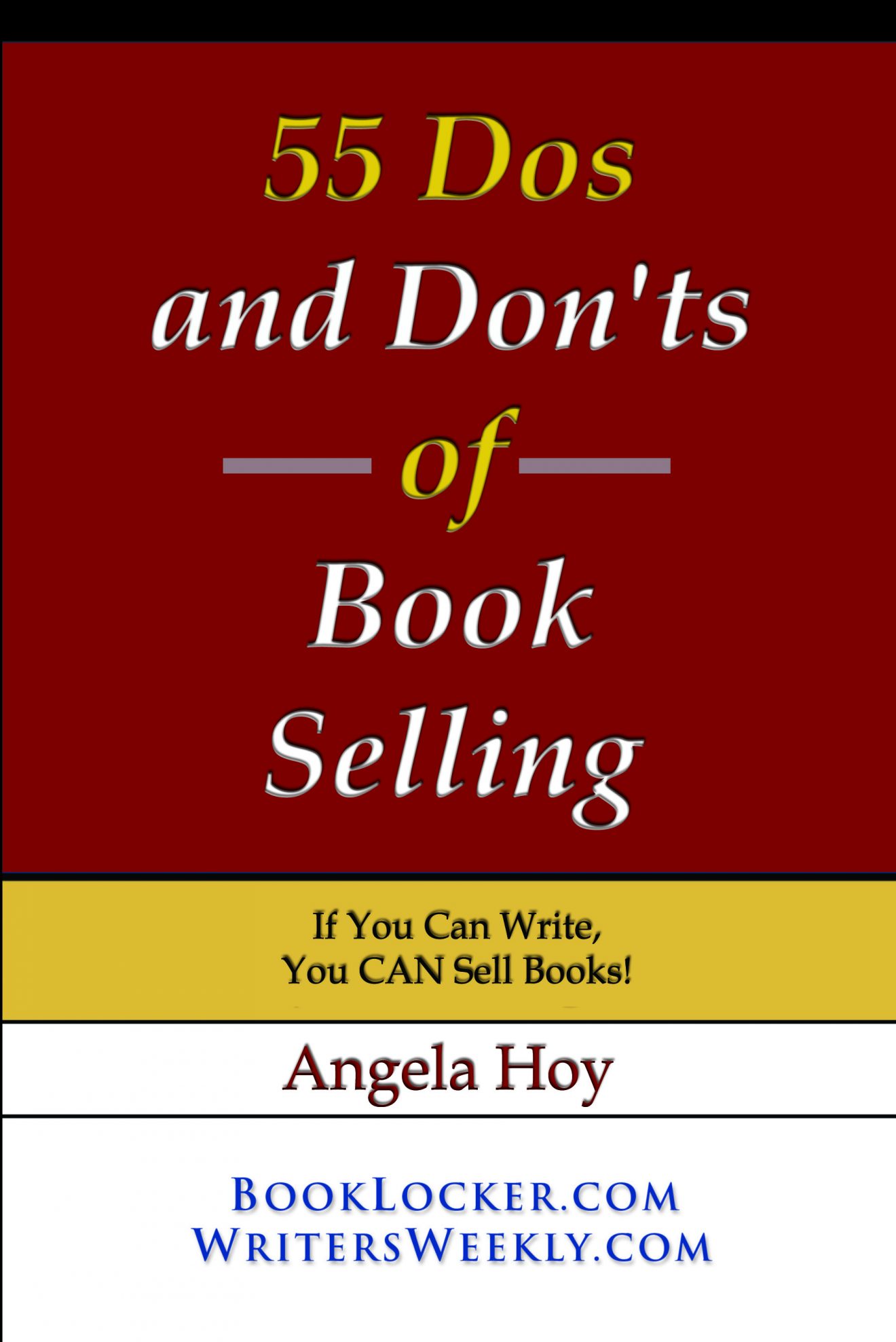 Feature Article
If you want a better chance at winning one of the highly coveted cash prizes at a writing competition, read this!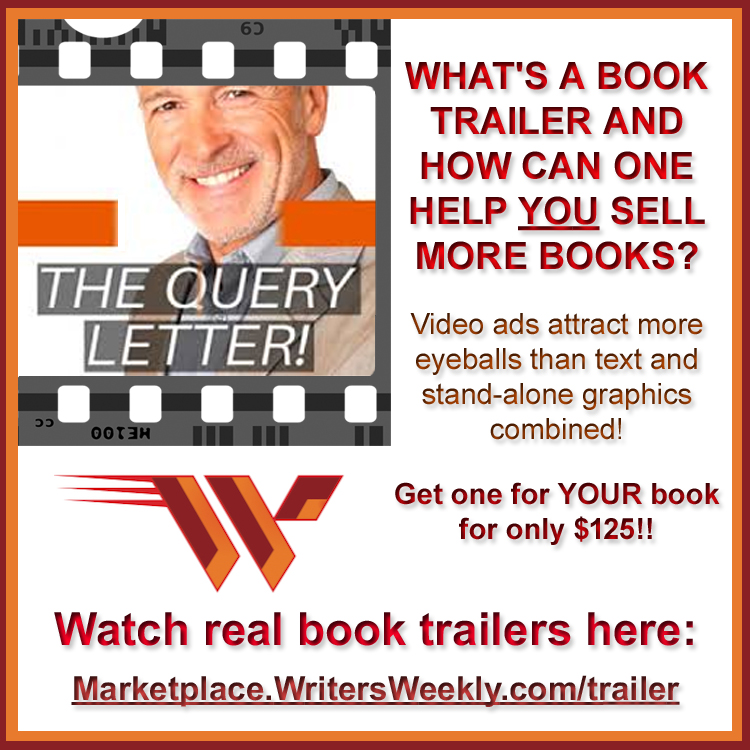 In The News!
MORE: Is there any way for local news outlets to survive?; Another celebrity lands another big book deal; Forging a fake letter from the FBI can get you sued!; and a $36.5M copyright infringement award.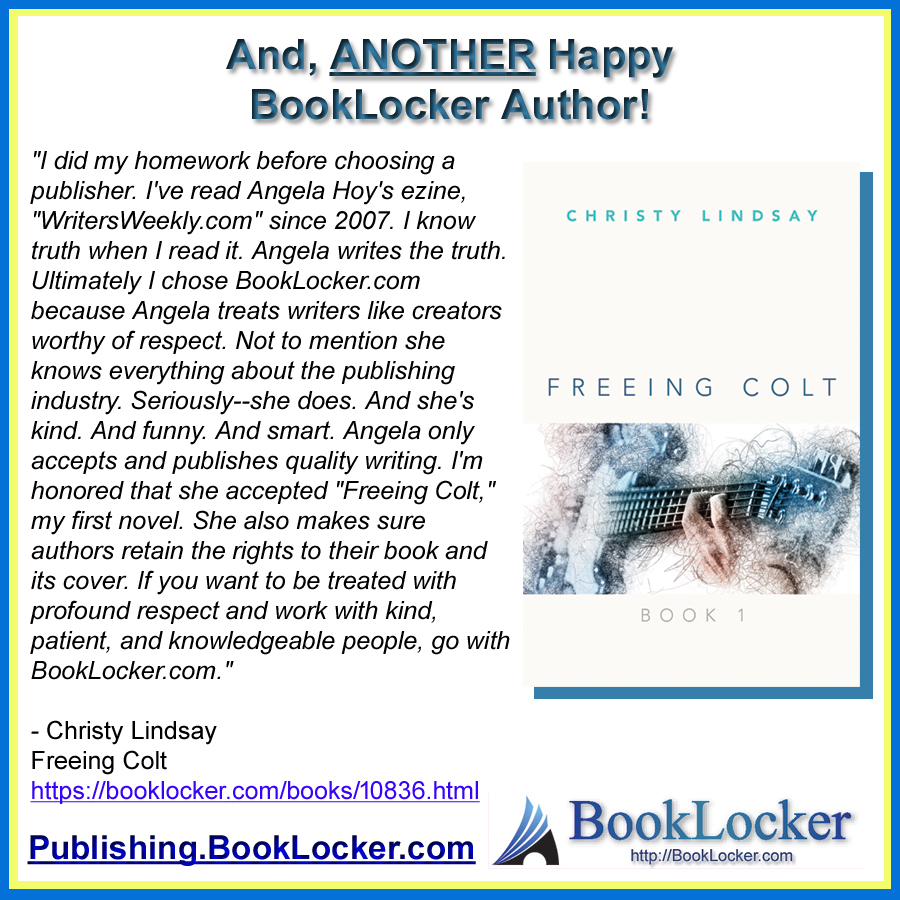 Ask The Expert!
"I was wondering if there were any websites that you would recommend to her. It would be a shame to see her creative fire snuffed out before it could..."


Paying Markets for Writers
"St. Anthony Messenger is a Catholic family magazine that aims to help its readers lead more fully human and Christian lives. Our mission is to spread the Gospel in the spirit of St. Francis. We publish articles that report on a changing church and world, opinion pieces written from the perspective of Christian faith and values, personality profiles, and fiction which entertains and informs." Monthly. Pays "upon signed contract." Publishes ms within a year of acceptance. Buys first worldwide serial rights. No reprints. Responds in one month.


Pays $0.20/word for articles; $2/line for poetry.
"This Magazine is Canada's source for progressive politics, ideas, and culture. It provides award-winning investigative journalism, provocative commentary, and great writing from emerging journalists, artists, and writers. Most of our work is contributed by freelancers." Welcomes new writers. Bi-monthly. Buys first rights. Accepts reprints. Responds in 1-2 months.


100% freelance. "Representation matters, and Sesi represents Black girls to the fullest as the only teen magazine on the newsstand geared toward this demographic. With each issue, our teen readers (target ages 13-19) can see themselves reflected on the covers, in the editorial, and in the advertisements. Our mission is to fill that void in the mainstream magazine marketplace, in which Black girls are virtually invisible, through an entertaining mix of features highlighting beauty, fashion, culture, social issues, and more." Welcomes new writers. Quarterly. Pays 30 days after invoice is received. Invoices are sent after editing and final approval. Buys all rights. No reprints. Responds in 24-48 hours.


"The Puritan began in 2007 as an independently funded print journal dedicated to publishing fiction, essays, and interviews in Ottawa, Ontario, and was sold in bookstores across the city. In its early years, The Puritan was Ottawa's only quarterly prose journal. After a brief hiatus, the magazine returned to publishing, now in the form of an online magazine run from Toronto. Since expanding its mandate to include poetry and reviews, The Puritan now seeks to publish the best in all forms of writing." Welcomes new writers. Quarterly. Pays on publication. Publishes ms 1-3 months after acceptance. Buys First rights. No reprints. Responds in 1-4 months.


Pays $150 for fiction, $25 per poem, $200 for essays, $100 for interviews and $100 for reviews.
NEED WRITERS, BLOGGERS, EDITORS, AUTHORS, OR OTHER CREATIVE FOLKS?? We'll post your ad on WritersWeekly FOR FREE. Please complete THIS FORM.
30 freelance writing jobs!
Freelance Pharma Staff Writer
Fierce Pharma


Freelance Biotech Staff Writer
Fierce Biotech


Freelance Copyeditor
Future


Freelance Home Design and Lifestyle News Writer – Pays $21/hour
House Digest


Freelance Gadgets, Tech, and Automotive Feature Writer – Pays $0.08/word
SlashGear


Freelance News and Investigations Editor
High Country News


Freelance Consumer Writers
Codeless


Freelance Blog Writer
The HOTH


Freelance Copywriter
The HOTH


Freelance Content Writers
The HOTH


Freelance STEM Writers
FairyDigital


Freelance WordPress Blogger
WordCandy


Freelance Writer
Bright Sprouts


Freelance Writers
NuVirtu Ltd


Freelance Copywriter
Blog Agency


Freelance SaaS & Marketing Writers
Codeless


Freelance Content Writer
CutieeDoggy


Freelance Writer & Researcher – Pays $600/month
OnlineCourseHost.com


Freelance Writers – Pays $11/hour
Blue Thistle Content


Freelance Saas Writers
Codeless Interactive LLC


Copywriter – Pays $65K-$75K/year
Osano, Inc., A Public Benefit Corporation


Freelance Social Media Copywriter
UWU Media LLC


Freelance Social Copywriter
IBM


Freelance TV/Movies Features Editor
Collider


Freelance Copywriter
Nordstrom Inc.


Freelance Copywriter
AlertMedia


Freelance Resume Reviewer/Writer – Pays $30/hour
Career Services by Indeed


NEED WRITERS, BLOGGERS, EDITORS, AUTHORS, OR OTHER CREATIVE FOLKS?? We'll post your ad on WritersWeekly FOR FREE. Please complete

THIS FORM

.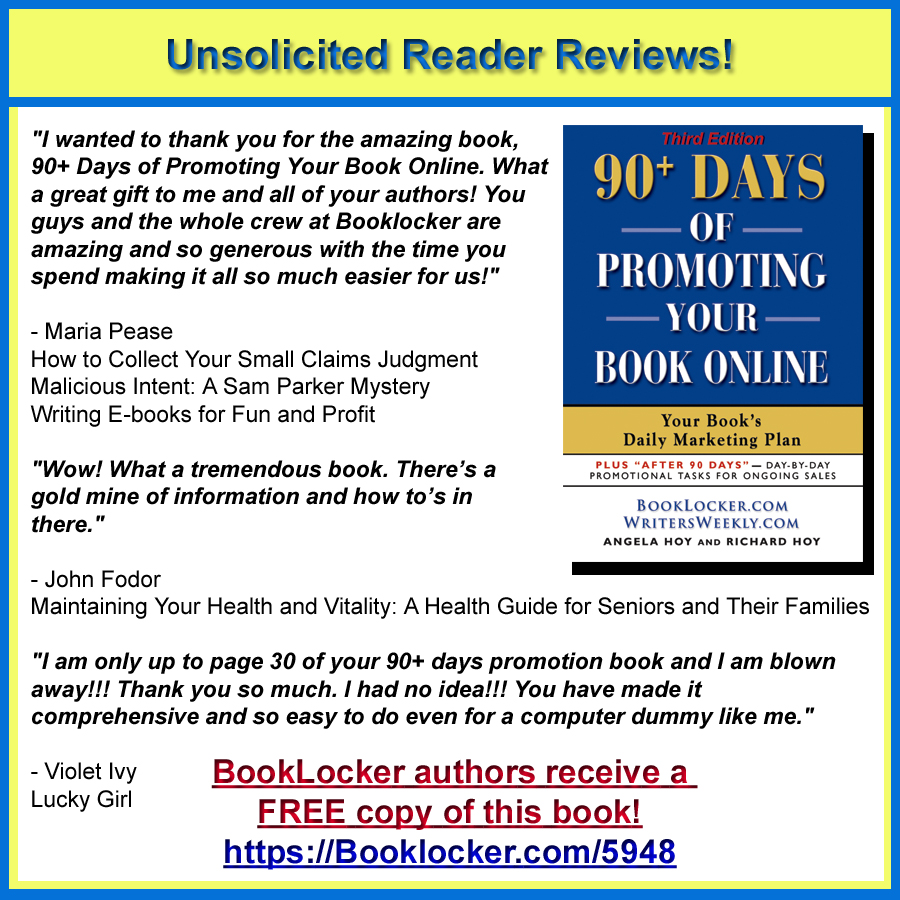 Marketing Secrets
Marketing mistakes are huge time and money wasters!