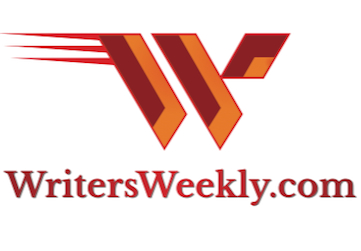 JANUARY 5, 2022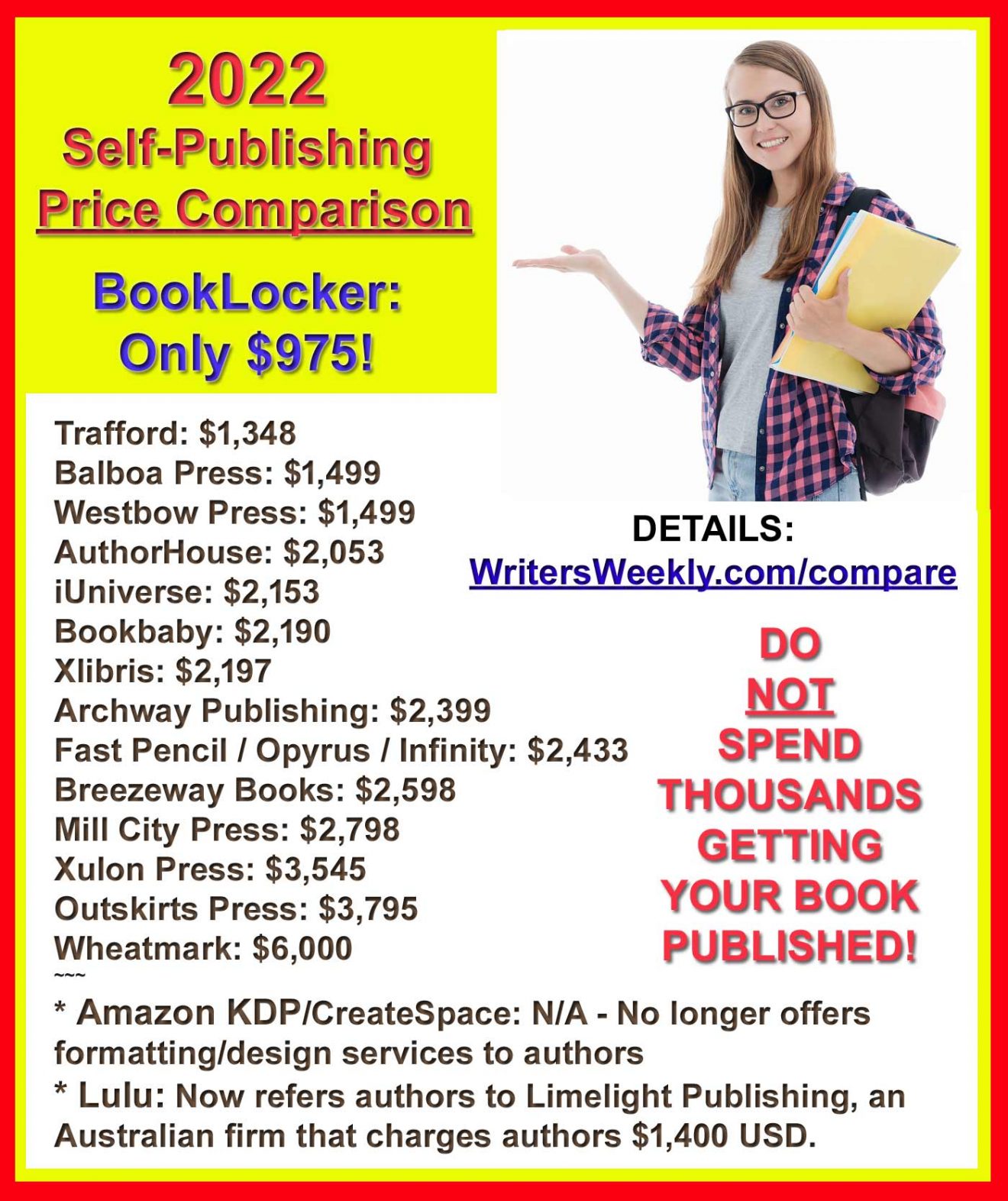 ONLY 500 PARTICIPANTS PERMITTED SO DON'T
DELAY IF YOU WANT TO PLAY!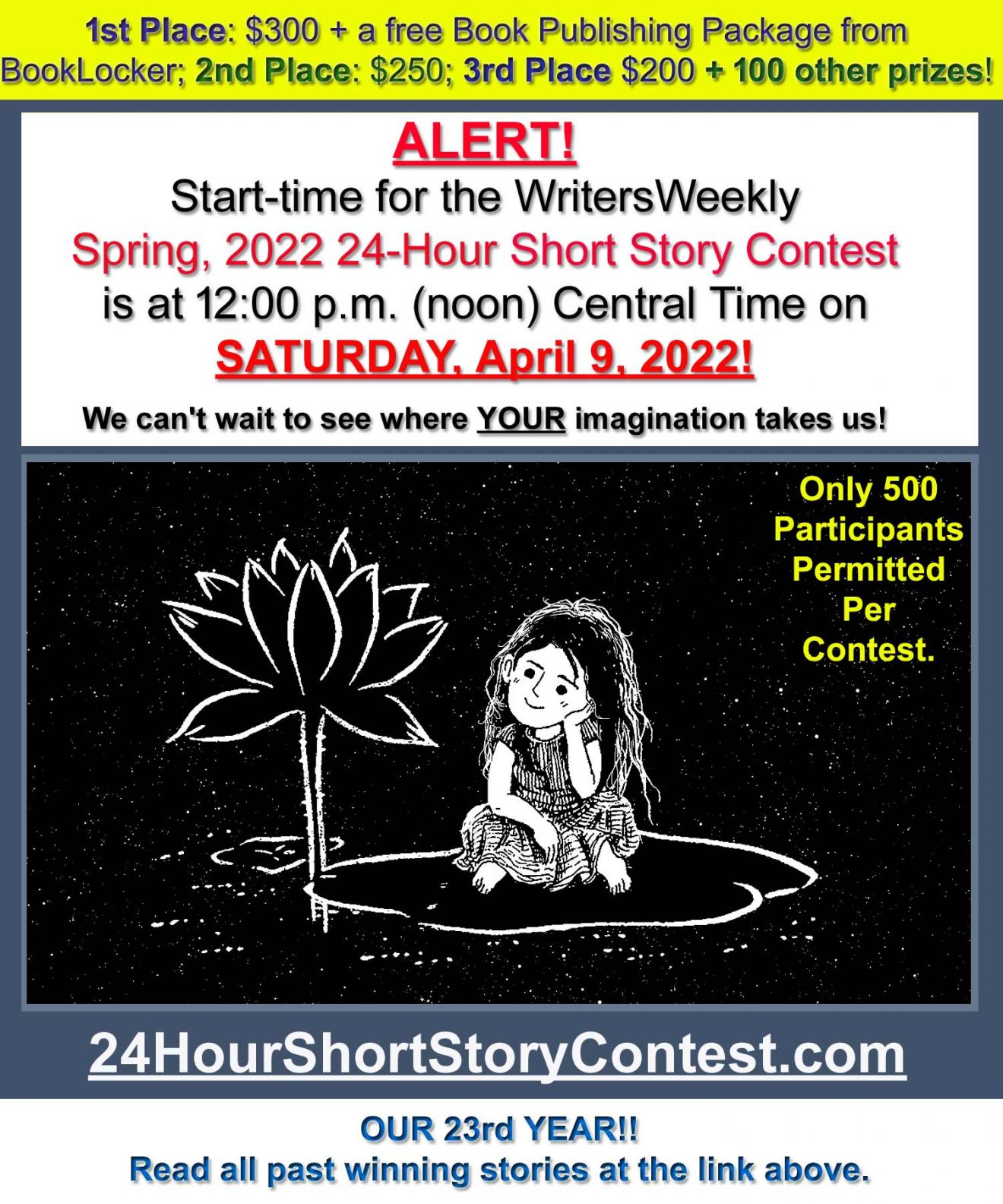 Contents
Paying Markets for Writers

From the Publisher's Desk
Considering self-publishing? Check out the 2022 self-publishing price comparison featuring 17 of the most popular Print on Demand publishing service providers!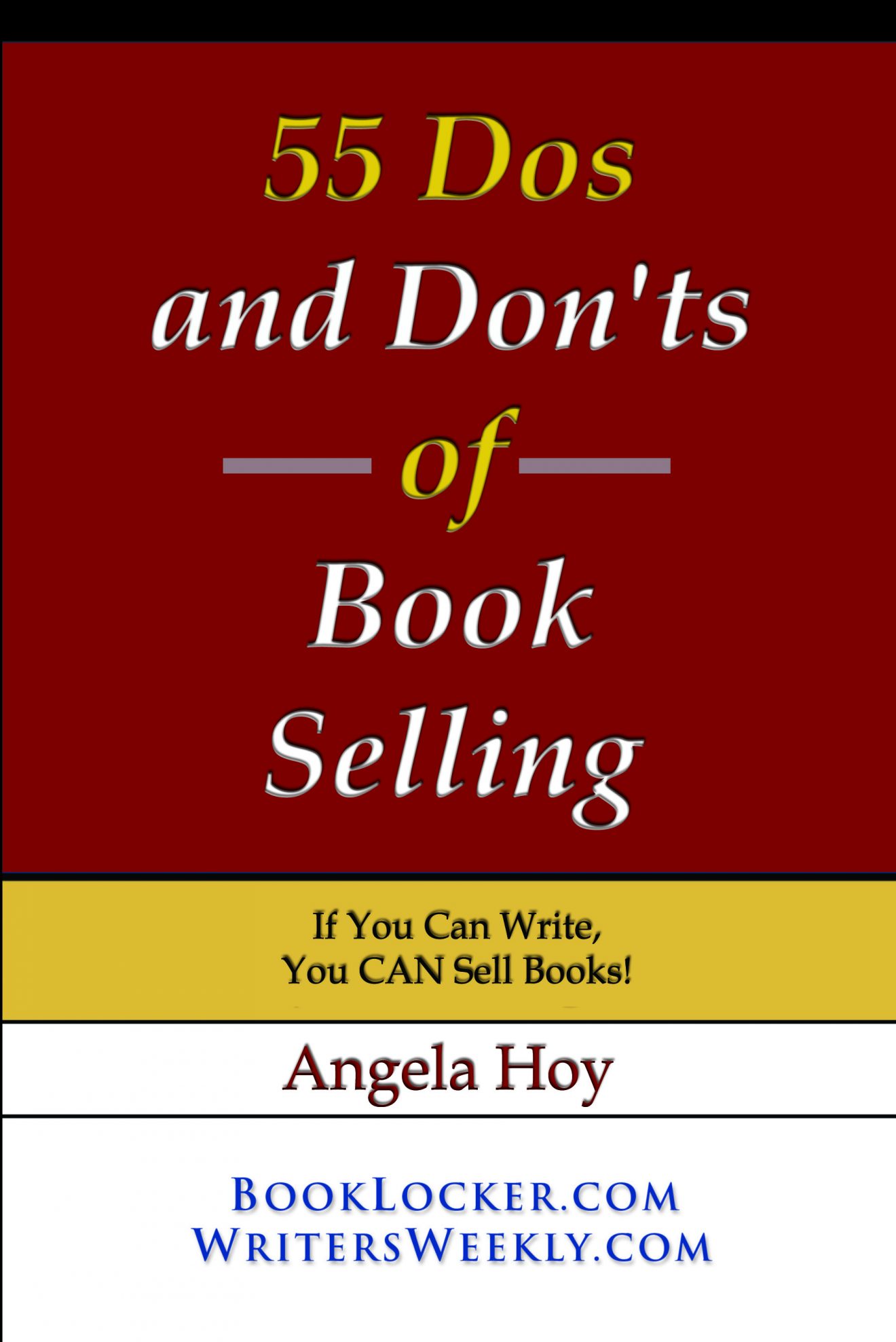 Feature Article
I became a writer, but it wasn't easy. Being diagnosed as autistic (Autism Spectrum Disorder Level 1), I frequently took words and expressions literally...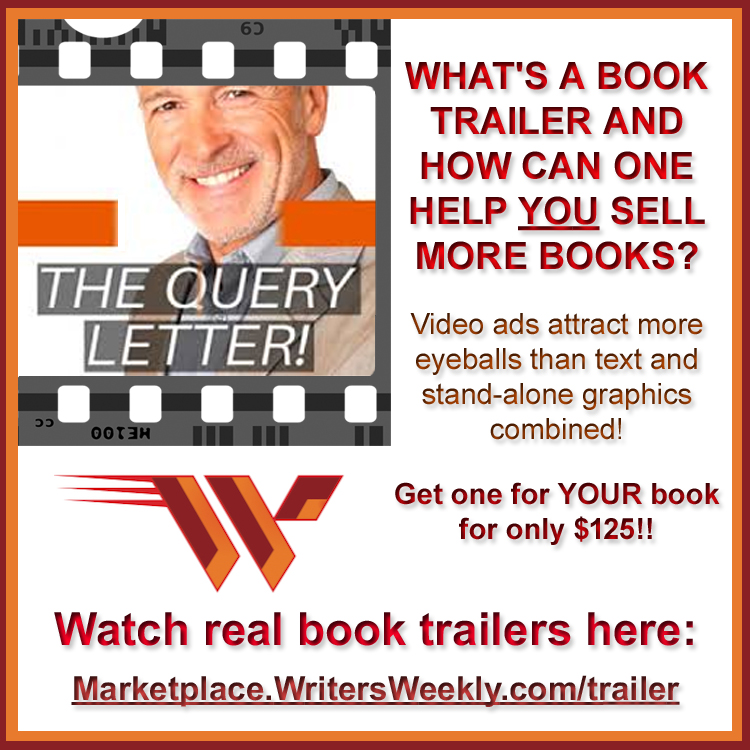 In The News!
MORE: Amazon Must Pay $50K for Firing Christian Employee; Facebook censors another pro-police book; Germany trying to get Twitter users' info for prosecution purposes; 77% tested at Baltimore high school read at elementary level, some at kindergarten level; The publisher who takes in "cancelled" books and authors; Law prohibiting filming cops in Miami might get squashed; Journalists who can't carry firearms are being killed in Mexico; and Is Forbes about to be controlled by China?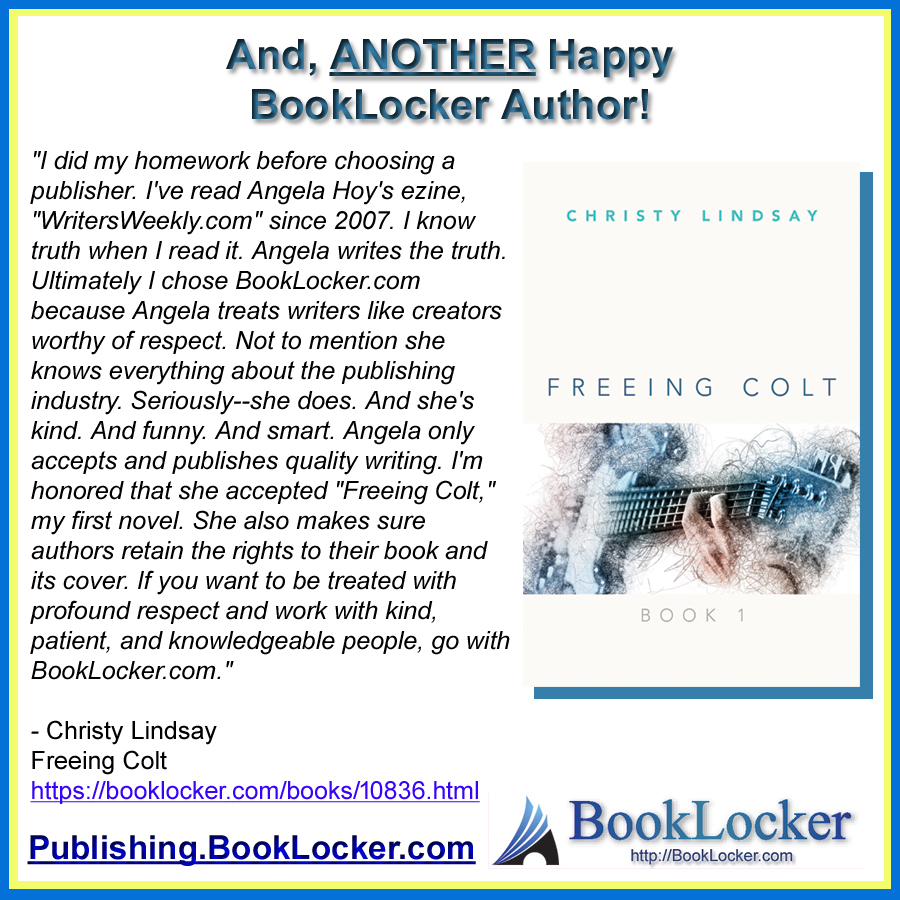 Ask The Expert!
"My book (title removed), was published in 2005 by Rainbow Books Inc. It is still selling on Amazon..."
Paying Markets for Writers
50% freelance. "We are a magazine for beekeepers, from hobbyist to commercial." Welcomes new writers. Monthly. Pays on publication. Usually publishes ms within 2-3 months of acceptance. Buys first N.A. serial rights, exclusive worldwide electronic rights for sixty days and nonexclusive permanent web rights. Occasionally accepts reprints from other beekeeping related magazines.


Pays $100/printed page, with a maximum of $500/article.
"The mission of The Baltimore Review, founded in 1996, is to showcase Baltimore as a literary hub of diverse writing, and promote the work of emerging and established writers from the Baltimore area, from across the U.S., and beyond. The BR publishes poetry, short stories, and creative nonfiction, and also sponsors two themed contests each year. We do not charge any fees for non-contest submissions." Welcomes new writers. Quarterly. Pays upon publication. Buys first rights. No reprints. Responds within four months. Sample copies online. Guidelines online at https://baltimorereview.org/index.php/submit.


Pays $40 for regular (non-contest) submissions.
"Written for personal property appraisers (antiques, collectibles, art, appraisers, dealers)." Welcomes new writers. 25-50% freelance. Pays on publication. Publishes ms in issue following acceptance. Buys first rights. Accepts reprints. Responds 1-2 weeks.


"A weekly newspaper covering the antiques, collectibles, vintage and auction market." Weekly. Pays a month after publication. Publishes 2 months after acceptance. Buys one time rights. Sometimes accepts reprints, depending on where they were first published. Responds within a month. Guidelines available by email.


NEED WRITERS, BLOGGERS, EDITORS, AUTHORS, OR OTHER CREATIVE FOLKS?? We'll post your ad on WritersWeekly FOR FREE. Please complete THIS FORM.
30 freelance writing jobs!
Freelance Writer, Editor and Producer
Straight Arrow News.com


Freelance News and Sports Writers
Montclair Local Nonprofit News


Copywriter & Content Manager

– Pays $80K-$140K/year
Genomelink


Freelance Copywriter
SANDOW Design Group


Freelance Project Management Writers
Codeless, Interactive LLC


Freelance Travel Guide Writers
Travel Lemming LLC


Freelance Food Writer

– Vegetarianism
Moe Muise


Freelance Content Writer
Gardening Website


Freelance Writer
Beatwave Limited


Freelance Writer
Info Publishing Impact LLC


Freelance Writers and Editors
YSERP


Freelance Content Writer
Centra Staffing


Freelance Writer
CI Media LTD


Freelance Writers
PhiladelphiaWeekly


Freelance WordPress Blogger
WordCandy


Freelance Writers
Alpha Investors


Freelance Alcohol Addiction Blogger
HealthyPlace


Freelance Real Estate/Financial Blogger
Rental Property Calculator


Freelance Content Writer
Bet Lions LLC


Freelance Environmental Content Writer
Elevate K-12


Freelance Content Writer
Bitcoin Depot


Freelance Blog Editor
Crawford Group


Freelance Copywriter
24 seven


Freelance Gaming News Editor
CBR.com


Freelance Hebrew Grammar Content Writer
Mango Languages


Freelance Article Writer
Study.com


Freelance Content Writer

– Pays $20/hour
Jerry


Freelance Proofreader

– Pays $700/week
CRC Salomon


Freelance Blog Writer

– Pays $20-$25/hour
Total Equipment Training


Freelance Clean Energy Focused Writer and Editor
Sure Oak


NEED WRITERS, BLOGGERS, EDITORS, AUTHORS, OR OTHER CREATIVE FOLKS?? We'll post your ad on WritersWeekly FOR FREE. Please complete

THIS FORM

.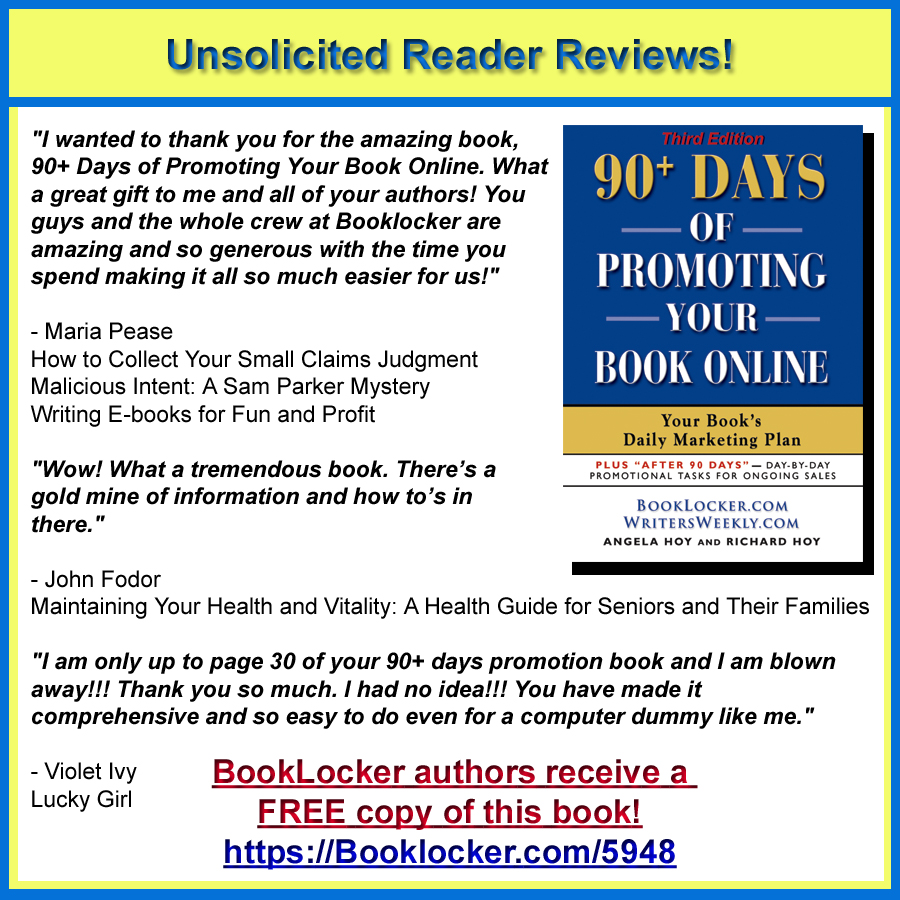 Marketing Secrets
These paying markets are interested in teaching and learning topics covering everything from childhood to adult education.