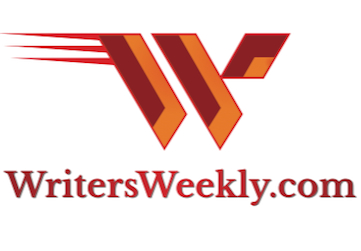 NOVEMBER 12, 2021
ONLY 500 PARTICIPANTS PERMITTED SO DON'T
DELAY IF YOU WANT TO PLAY!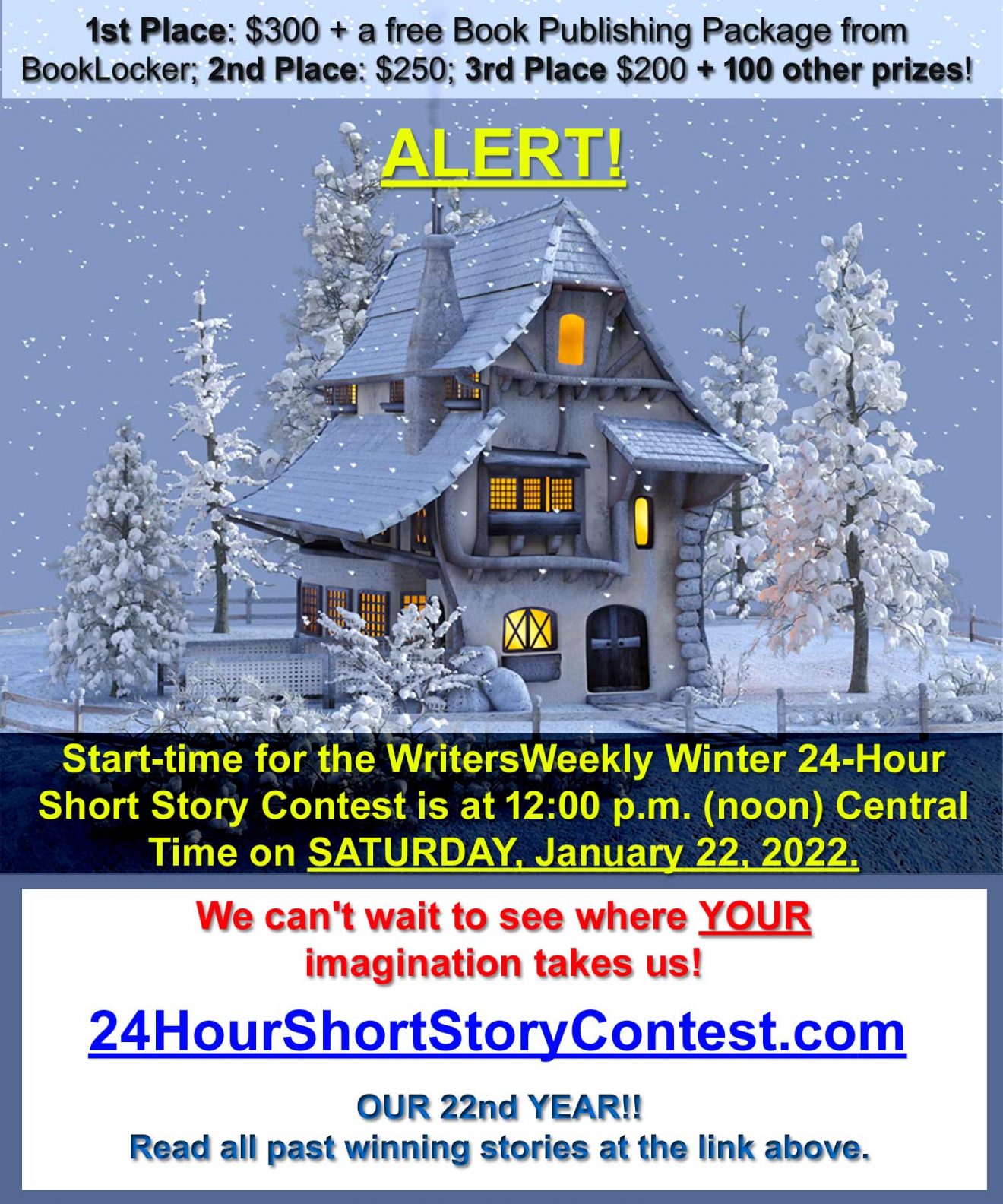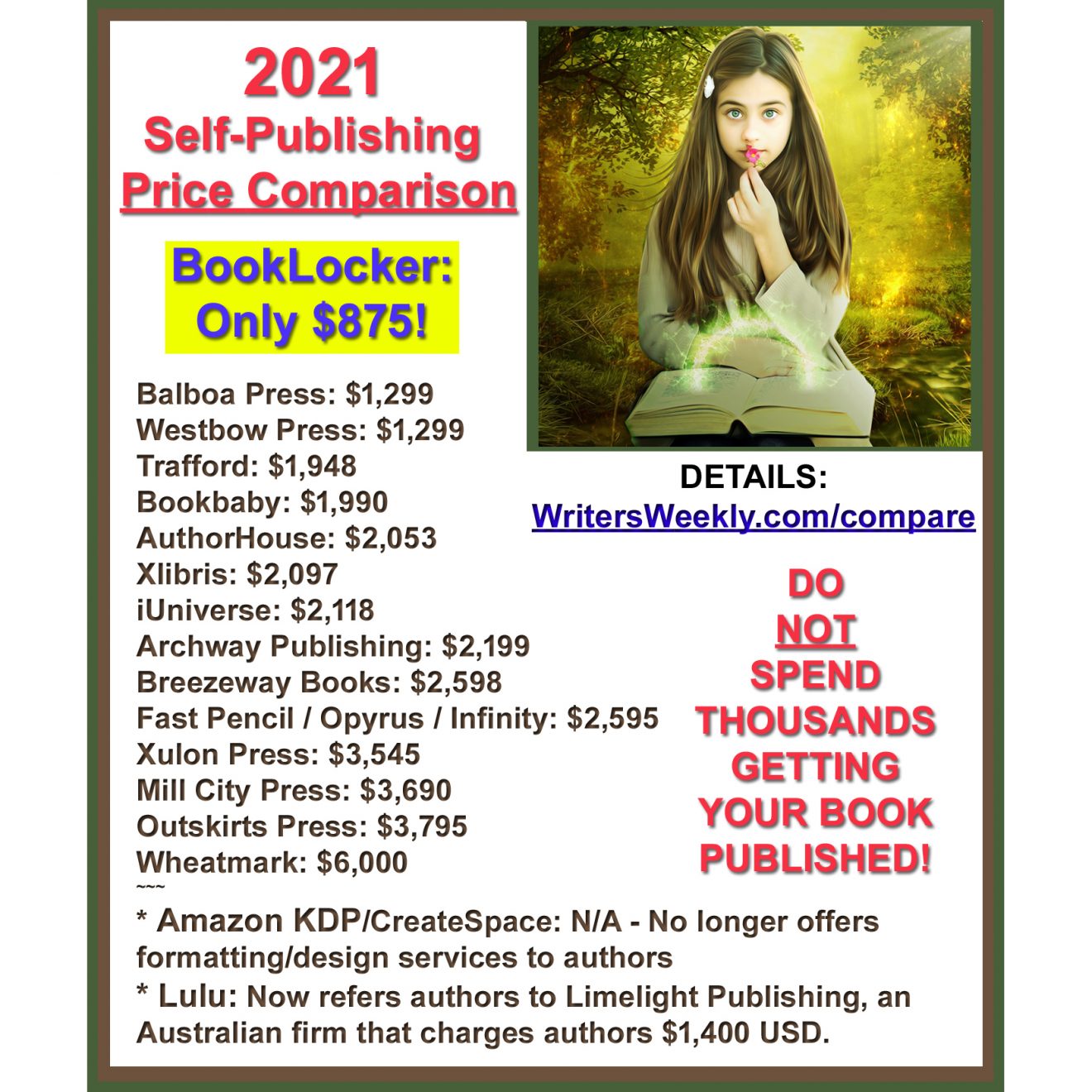 Contents
Paying Markets for Writers

From the Publisher's Desk
I am always stunned when authors flat refuse to promote their books. When I first hear this from an author (and, I do hear it a lot) I'm not sure if it's ego, laziness, or apathy...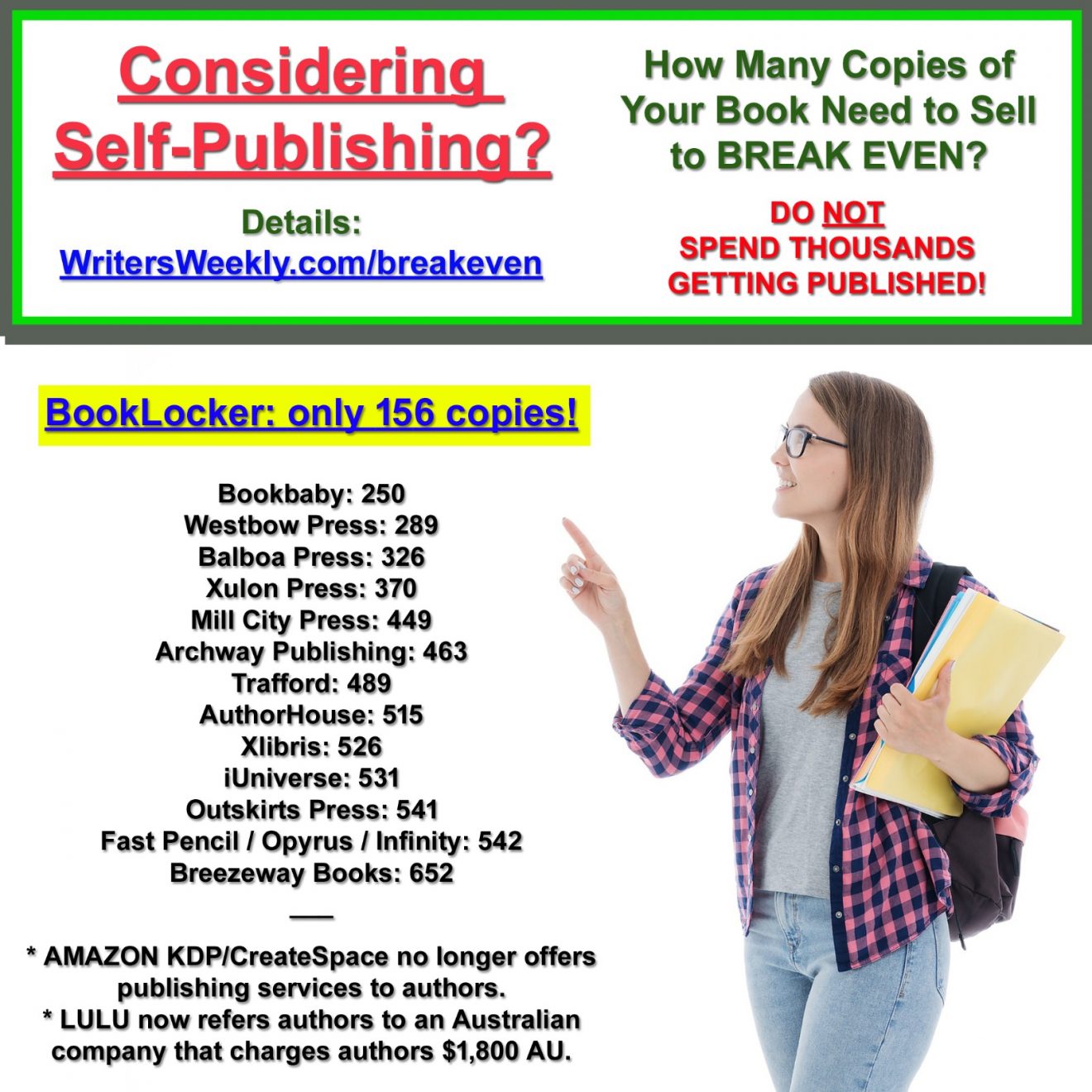 News From the Home Office
After a month of having our adorable "big baby," we have determined that Tank is...special.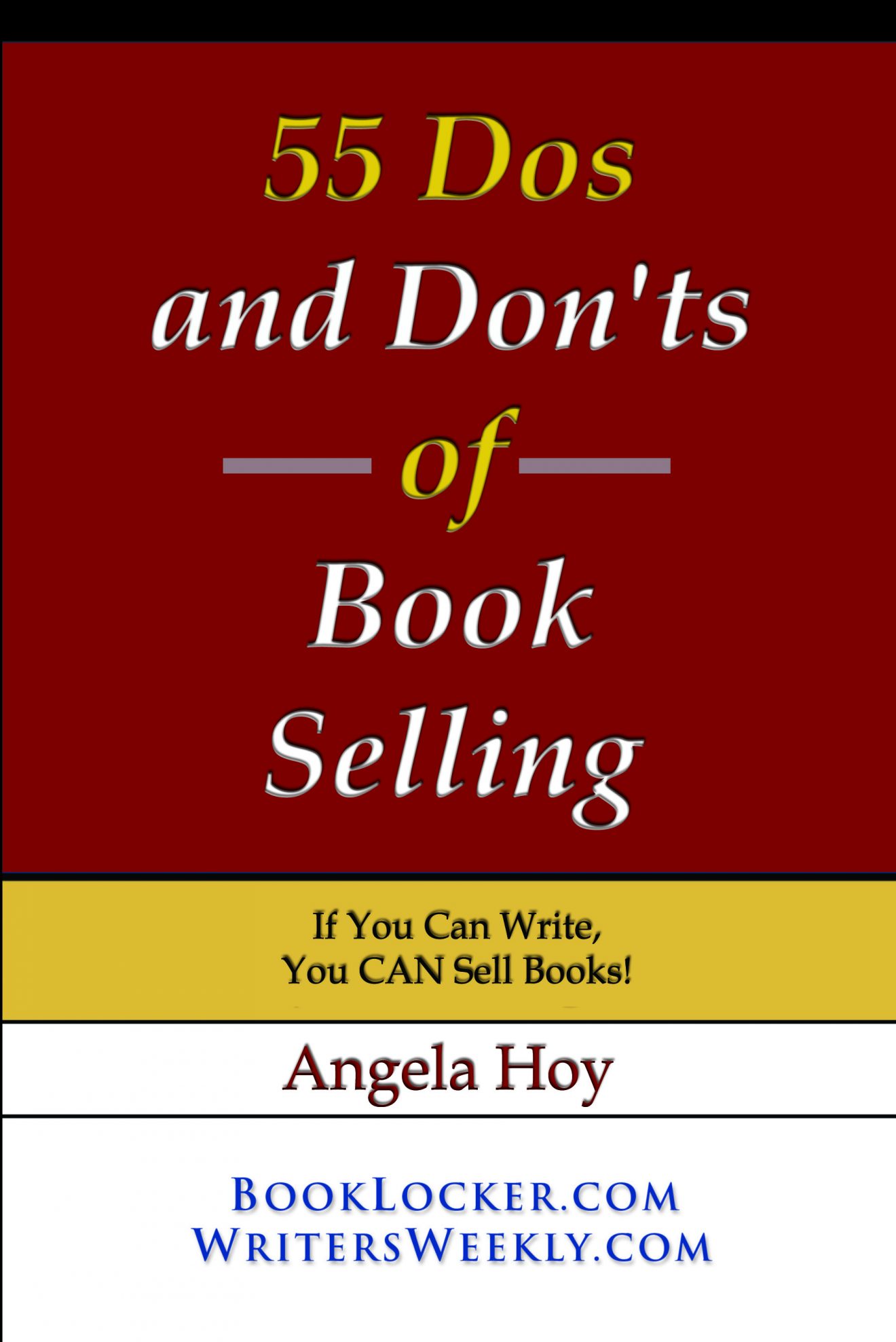 Feature Article
ban·dit: a robber, especially a member of a gang or marauding band. an outlaw or highwayman. (dictionary.com)


It's bad enough when publications don't pay writers. But, when the publication is named BANDIT FICTION...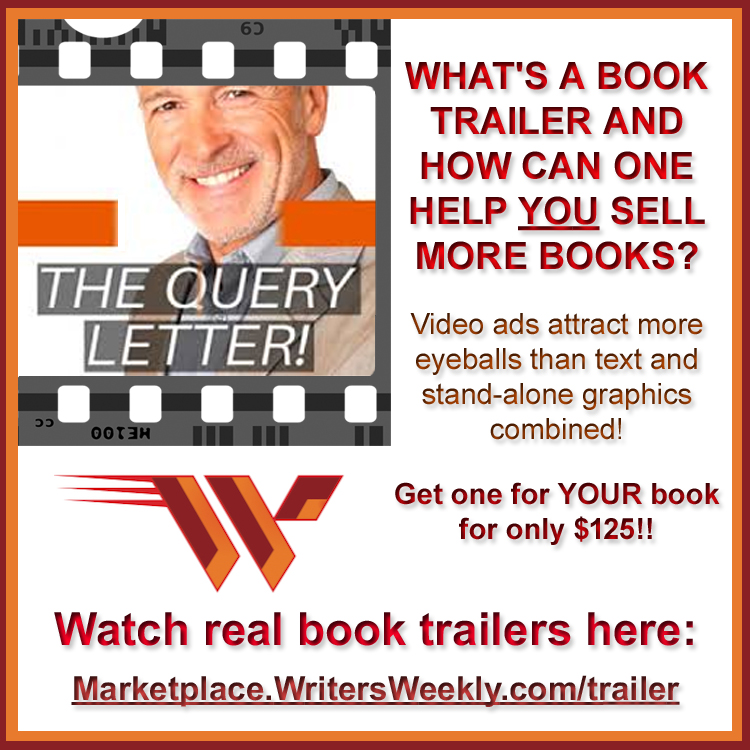 In The News!
MORE: Parents demand audit of school libraries; N. Ireland official sues singer for defamation; Small publisher sues Elizabeth Warren for attempted government censorship; Successful school superintendent fired for disagreeing with school board; Amazon truck cut clean in half by Amtrak train; and Do Amazon drivers know that their UPS counterparts can earn about twice as much?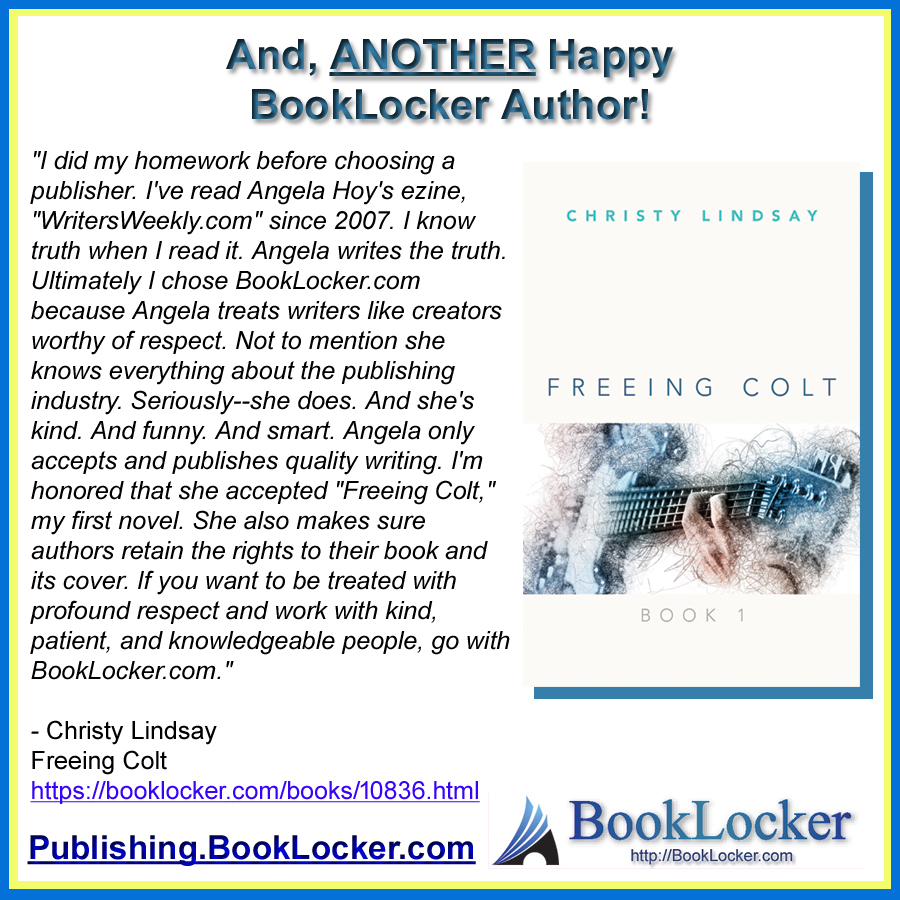 Ask The Expert!
"I was recently published by a local magazine. I'm thinking about hiring a press release service to spread the word about my article..."
Paying Markets for Writers
"A niche magazine covering subjects of interest to the Average Joe or Jane sailor who owns and maintains their own sailboat. These stories can relate to 19-foot trailer boats to 40-foot ocean-going boats. Writers are sailors themselves and write from their own experience. We expect all submitters to be familiar with our magazine and content." Welcomes new writers. "If you're a new writer with a good story and good photos, we'll work with you to whip your words into shape." Pays 60 days before publication. Publishes between 3 months to a year after acceptance. Accepts reprints. Responds within a month.


"A well-established US-based freelance company is opening its doors to writers from all over the world. After years of successful cooperation with freelancers, we have created the best online platform with 24/7 Support. We have gained significant weight and an immaculate reputation in the writing world thanks to the professionalism of our team and high-quality products. Since we know what it takes to meet a high demand of our clients, we offer high rates and special bonuses for technical orders and assignments with short deadlines. We look forward to welcoming new members to our global team and invite specialists with different majors and educational backgrounds. So far we have managed to build long-term relations with freelancers from over 17 countries, including the Philippines, China, Germany, UK, the Netherlands, Sweden, etc." Pays every 2 weeks. Guidelines online.


"Australia's leading wine magazine, Gourmet Traveller WINE includes wine, other drinks, food, wine-related travel and features." Welcomes new writers. Bimonthly in print. Pays on publication. Publishes ms within 8-12 weeks after acceptance. Buys first Australian rights for print. No reprints. Responds within one week. Guidelines available by email to wine@gourmettravellerwine.com.


"Feed-Lot serves feedlots and cow/calf operations over 500 head, also backgrounders, preconditioners, and seedstockers/growers over 300 head." 85% freelance. Welcomes new writers. Pays on publication. Publishes ms within four months of acceptance. Buys all rights. No reprints. Responds within one week.


NEED WRITERS, BLOGGERS, EDITORS, AUTHORS, OR OTHER CREATIVE FOLKS?? We'll post your ad on WritersWeekly FOR FREE. Please complete THIS FORM.
30 freelance writing jobs!
Freelance B2B Op-Ed Writer
Rosebud Communications


Freelance Writer – Pays $16-$20/hour
Custody X Change


Freelance Food and Grocery Feature Writer
Static Media


Freelance Women's Lifestyle News Writer – Pays $20/hour
Static Media


Freelance Movie and TV News Writer – Pays $20/hour
Looper


Content Operations Manager for Popular Food Blog
Info Publishing Impact LLC


Freelance Men's Grooming and Style Writer
Dapper Confidential


Freelance Content Writer
Blitz'd Magazine


Freelance Technical Writer
pi3g e.K.


Freelance Health Writer
Private Company


Freelance Tehnology Writers – Pays $0.10/word
groovyPost


Freelance Content Writer
Centra Staffing


Freelance B2B Content Writer
Freelance Writer
Daily Home Gym


Freelance Writer – Pays $0.05-$0.08/word
Long Tail Media LLC


Freelance Content Writers – Pays $0.08-$0.15/word
Eleven Writing


Freelance Managing Editor
The Adult Man


Freelance Brand Copywriter
CrowdStrike


Freelance Content Writer and Editor
Rotunda Software


Freelance Copywriter for Digital Ads – Pays $15/hour
Frequence


Freelance Content Writer, Spanish
Amplify


Freelance SEO Content Editor
Freelance Writer
Complexly LLC


Freelance Resume Reviewer/Writer – Pays $30/hour
Resume Services by Indeed


Freelance Video Game Guide Writer – Pays $20/guide and $10/news story
Pro Game Guides


Freelance SEO Writers – Pays $18-$25/hour
Matador Solutions


NEED WRITERS, BLOGGERS, EDITORS, AUTHORS, OR OTHER CREATIVE FOLKS?? We'll post your ad on WritersWeekly FOR FREE. Please complete

THIS FORM

.