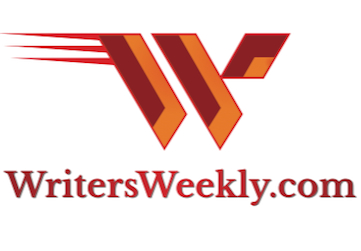 OCTOBER 02, 2021
ONLY 500 PARTICIPANTS PERMITTED SO DON'T
DELAY IF YOU WANT TO PLAY!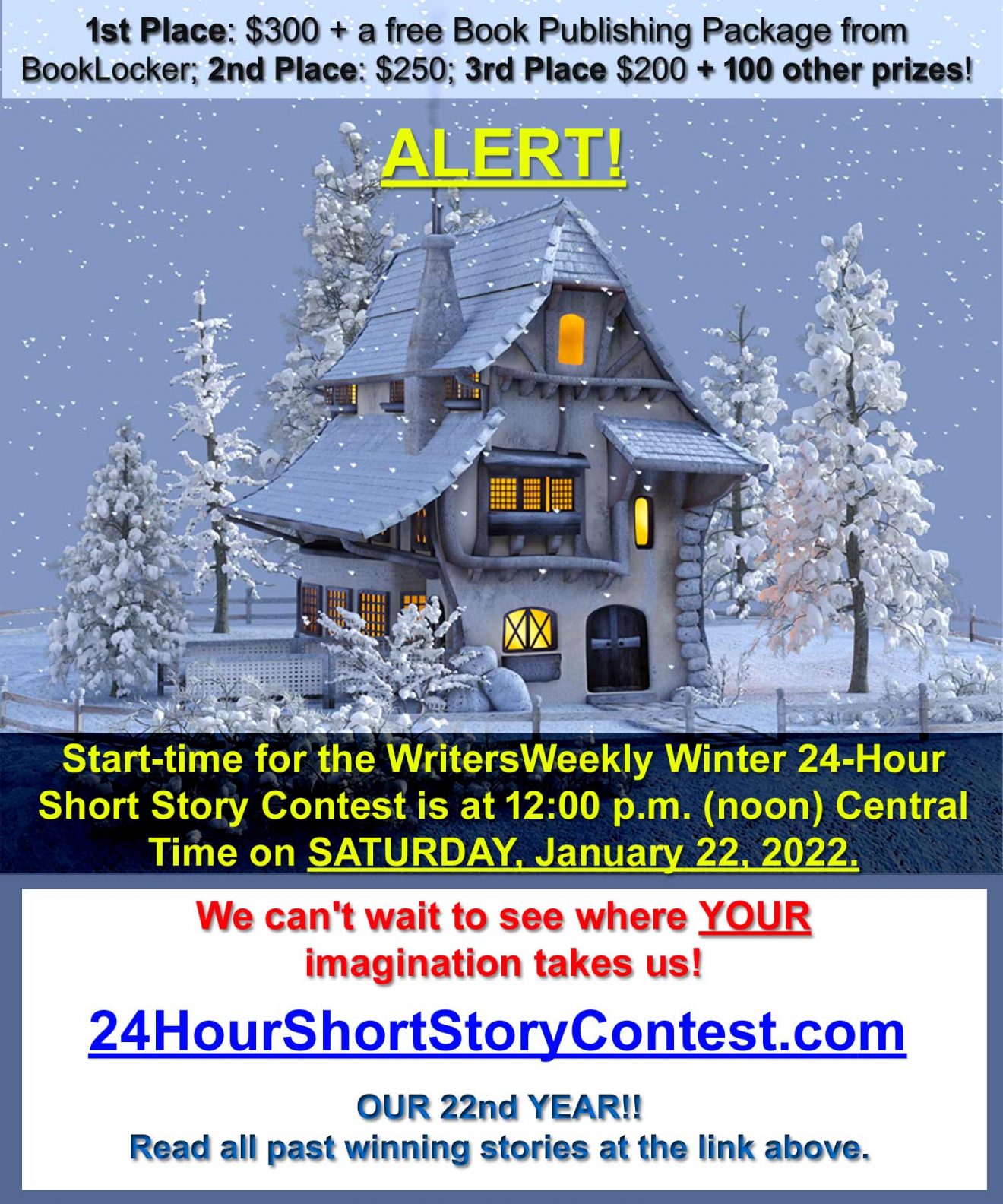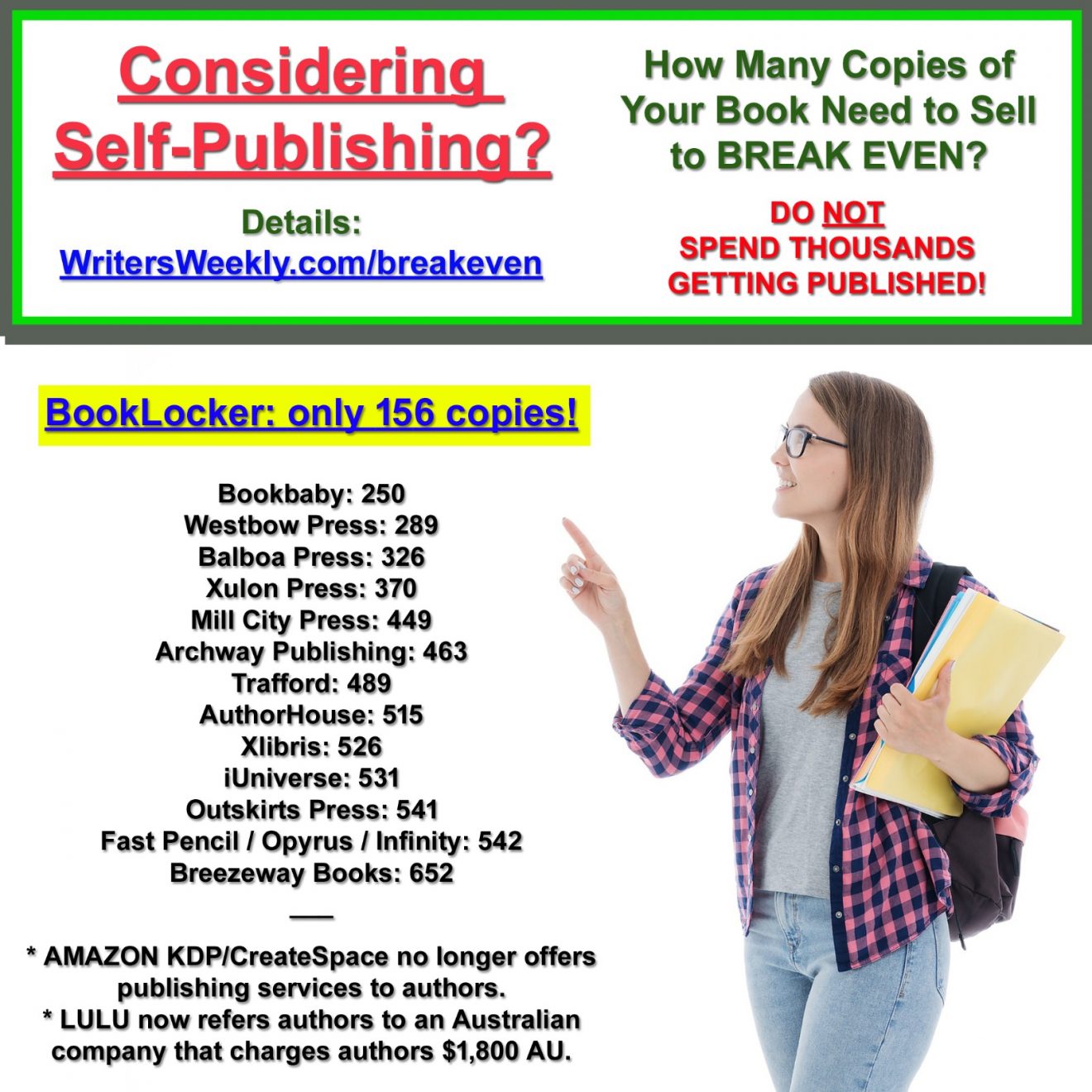 Contents
Paying Markets for Writers

From the Publisher's Desk
I was spammed this week by an organization that hosts book fairs. Of course, it's all online again this year. No in-person meetings. No people walking around viewing books laid out on tables. Nobody shaking hands with literary agents. You know. It's really...nothing of value to authors AT ALL.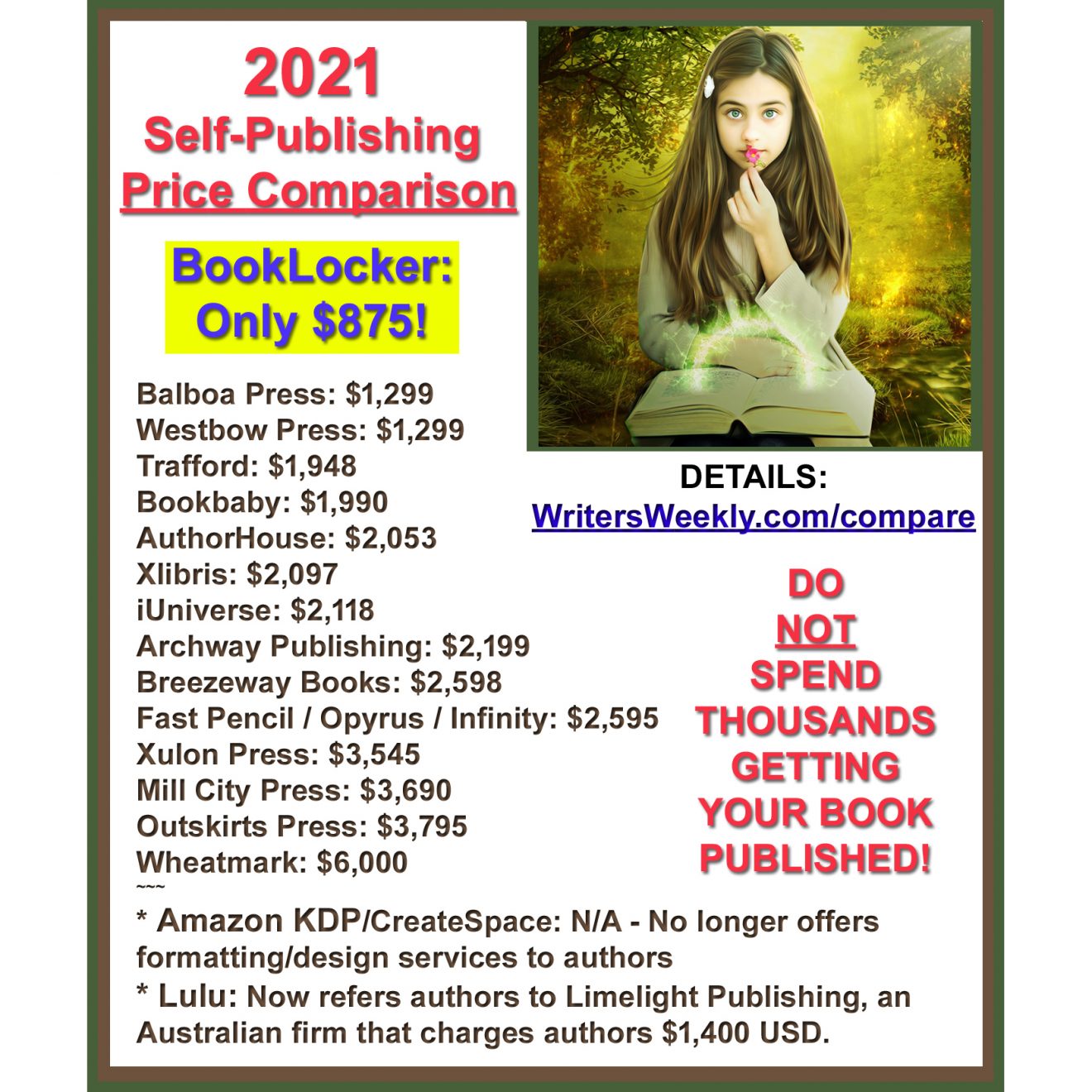 News From the Home Office
I blurted out, "I'm terrified of people who wear stethoscopes!" He immediately ripped his off. That did not help...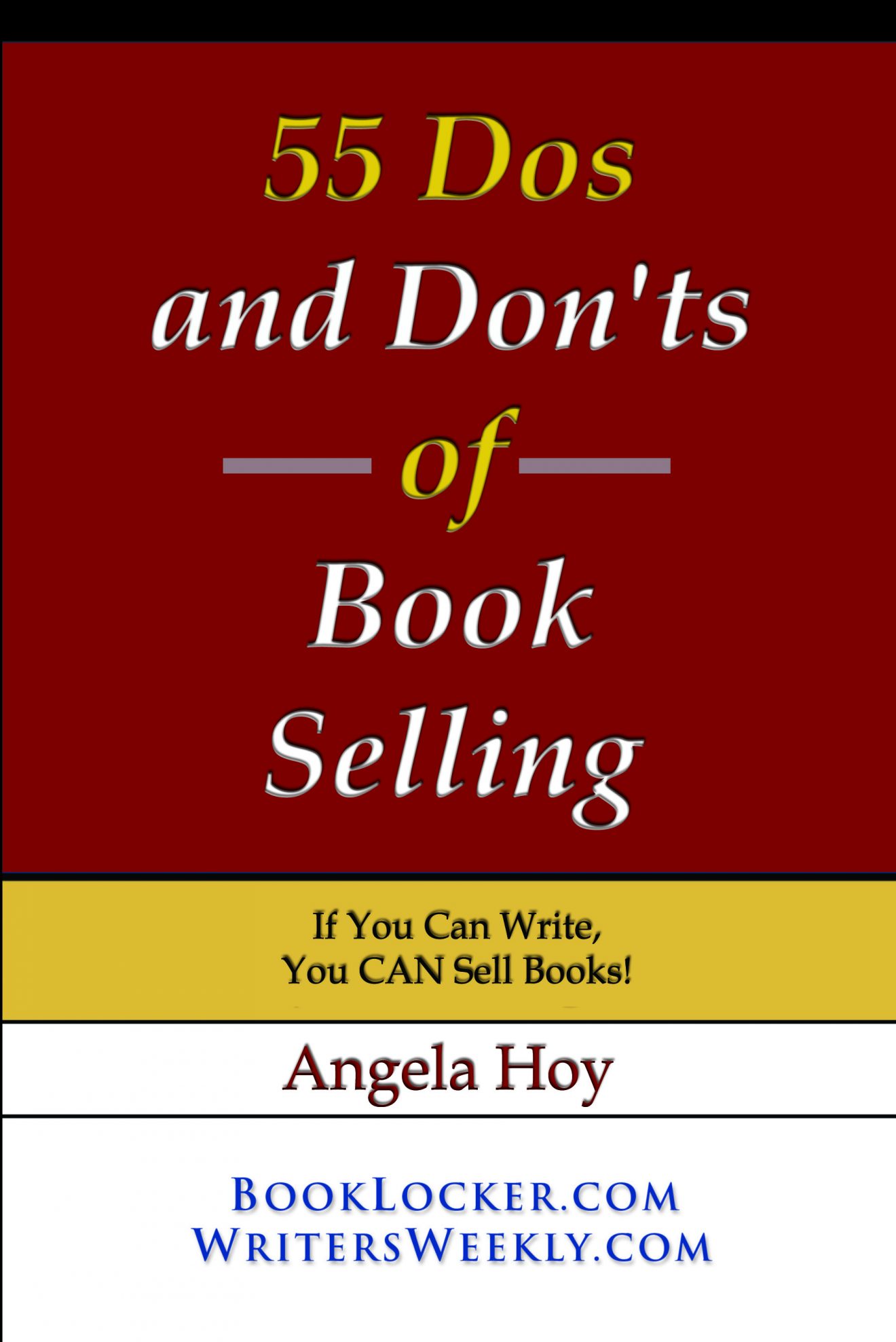 Feature Article
There are literally hundreds of paying horror markets in the form of ezines, magazines, anthologies, and periodicals, all scrambling for the best available material.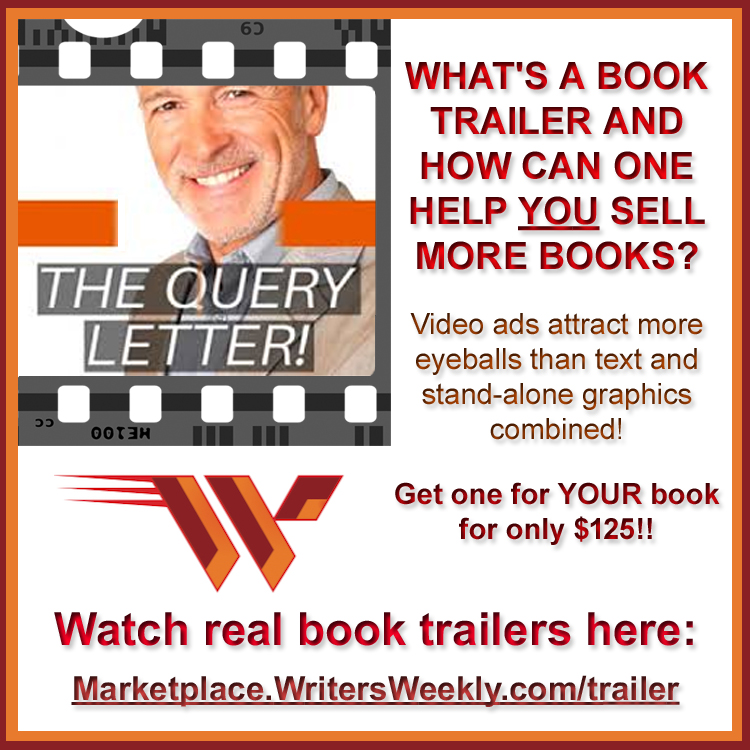 In The News!
MORE: California to limit Amazon's work quotas; Several large magazines up for sale; Did you miss banned book week? So did we!; YouTube accounts subject to fake copyright infringement accusations; More on Internet Archive lawsuit; and ACLU apologizes after altering deceased supreme court justice's quote to fit ACLU's narrative.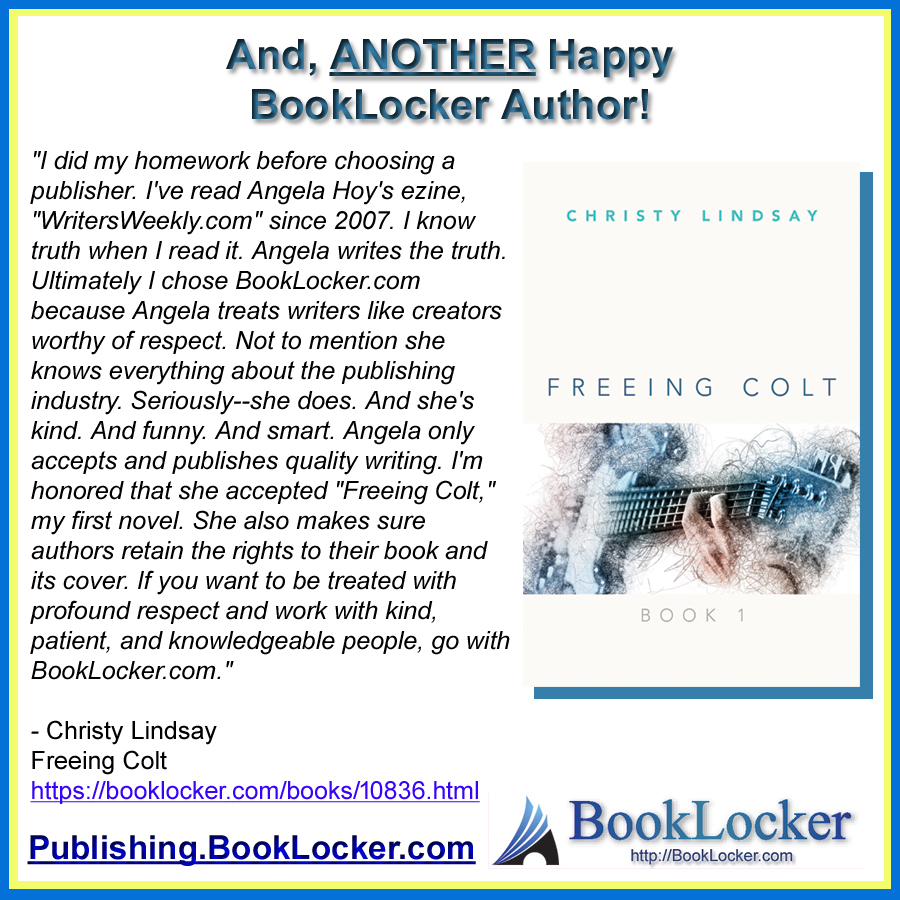 Ask The Expert!
If you let any other person or company host your website, they have the power to "cancel" you if they don't like something in your book, something you wrote online, or even some of your social media posts. You may think you're safe from this garbage right now but you never know which way the politically correct tide is going to move in the future...


Paying Markets for Writers
"Kaleidoscope magazine creatively focuses on the experiences of disability from the perspective of individuals, families, friends, caregivers, educators and healthcare professionals, among others. The material selected for publication challenges and overcomes stereotypical, patronizing and sentimental attitudes about disability.


The criteria for good writing apply: effective technique, thought-provoking subject matter and a mature grasp of the art of storytelling." Biyearly. Pays after publication. Publishes ms 6-12 months after acceptance. Buys one-time rights. Accepts reprints. "Email us to have your contact information added to our electronic list for notification each time an issue is posted online." Guidelines online


We are a trade magazine devoted to exclusive coverage of independent books. Each issue contains reviews of approximately 110 titles across all genres, from independent and university presses only." Welcomes new writers. Bimonthly. Pays writers each month. Publishes ms within a month of acceptance. Buys all rights. No reprints. Responds in about a week. Free to librarians and booksellers online. Guidelines by email.


"FIDO Friendly is the Travel & Lifestyle magazine for you and your dog. Each issue includes hotel and destination reviews, adoption stories, health and wellness topics and the latest trends." 100% freelance. Welcomes new writers. Circ. 50K. Quarterly. Pays on publication.


"The Gay & Lesbian Review Worldwide is a bimonthly magazine of history, culture, and politics targeting an educated readership of GLBT men and women. The G&LR publishes essays in a wide range of disciplines as well as reviews of books, movies, and plays. 'It's our intellectual journal,' remarked Larry Kramer in The New York Times." Bimonthly. Pays within 60 days of publication. Period between acceptance and publication varies. Buys one-time rights. Occasionally accepts reprints "excerpted from previously published works, and published on our blog." Responds immediately if interested; otherwise, up to 6 months. Guidelines online


NEED WRITERS, BLOGGERS, EDITORS, AUTHORS, OR OTHER CREATIVE FOLKS?? We'll post your ad on WritersWeekly FOR FREE. Please complete THIS FORM.
30 freelance writing jobs!
Reporter, Technology & Telecommunications – Pays $38.4K-$79.7K/year
S&P Global


Freelance Content Writer
Red Rock Secured


Freelance Writers
Reality Blurb


Freelance Food and Grocery News Writer – Pays $20/hour
Static Media


Freelance Writer
NFT Daily


Freelance Content Writer
RTG


Freelance SEO Content Writer – Pays $0.10-$0.12/word
Connectio


Freelance Content Writer
Centra Staffing


Freelance Writer
SexualAlpha


Freelance SEO Blog Writer – Pays $400/post
OpenPhone


Freelance Writers
Growth Insight


Freelance Content Writer
Cliniko


Freelance Writers
WebTechnic


Freelance Web Translation Editor, Spanish
Promega


Freelance Weekend News Editor
Collider


Freelance Copywriter
R2integrated


Freelance Medical Web Copywriter
Medical Advantage


Freelance Gaming Lists Editor
CBR.com


Freelance Bilingual Copywriter
Profiles


Freelance Beauty Copywriter
Creative Circle


Freelance SEO Content Writer
PaperStreet


Freelance Social Media Writer – Pays $1500/month
Neurvana Naturopathic Medicine


Freelance Content Writer
Momentum 6


Freelance Writer – Pays $23/hour
Auburn University


Freelance Marketing Writer – Pays $20-$40/hour
Express Writers


Freelance Content Writer
Aware Earth


Freelance Blog Writer – Pays $10-$14/hour
NIU Technologies


Freelance Communications Writer
Clarity Consultants


NEED WRITERS, BLOGGERS, EDITORS, AUTHORS, OR OTHER CREATIVE FOLKS?? We'll post your ad on WritersWeekly FOR FREE. Please complete

THIS FORM

.