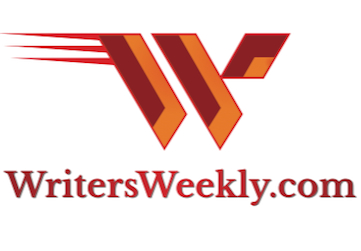 SEPTEMBER 17, 2021
LAST CHANCE TO SIGN UP!
START-TIME IS TOMORROW!!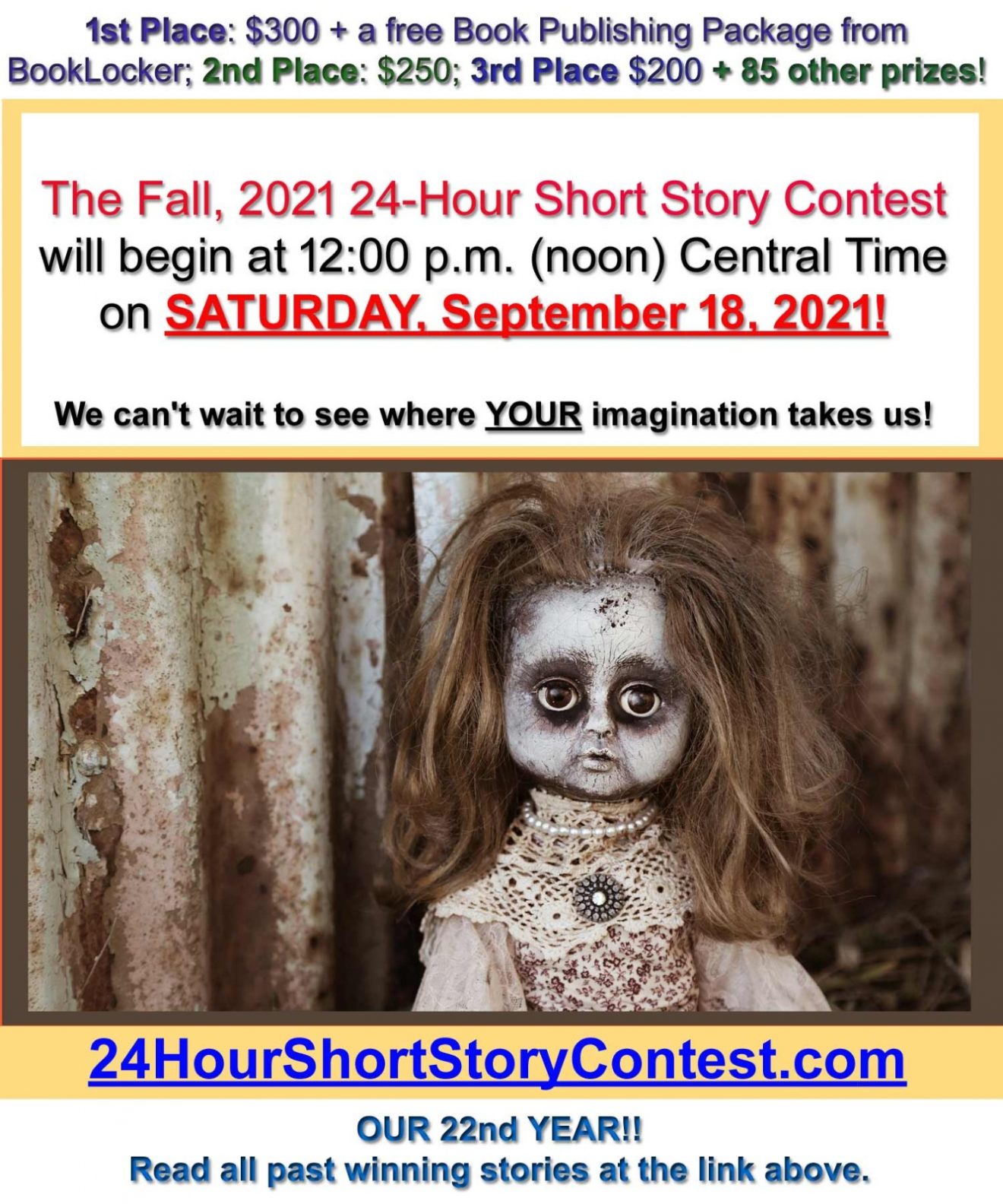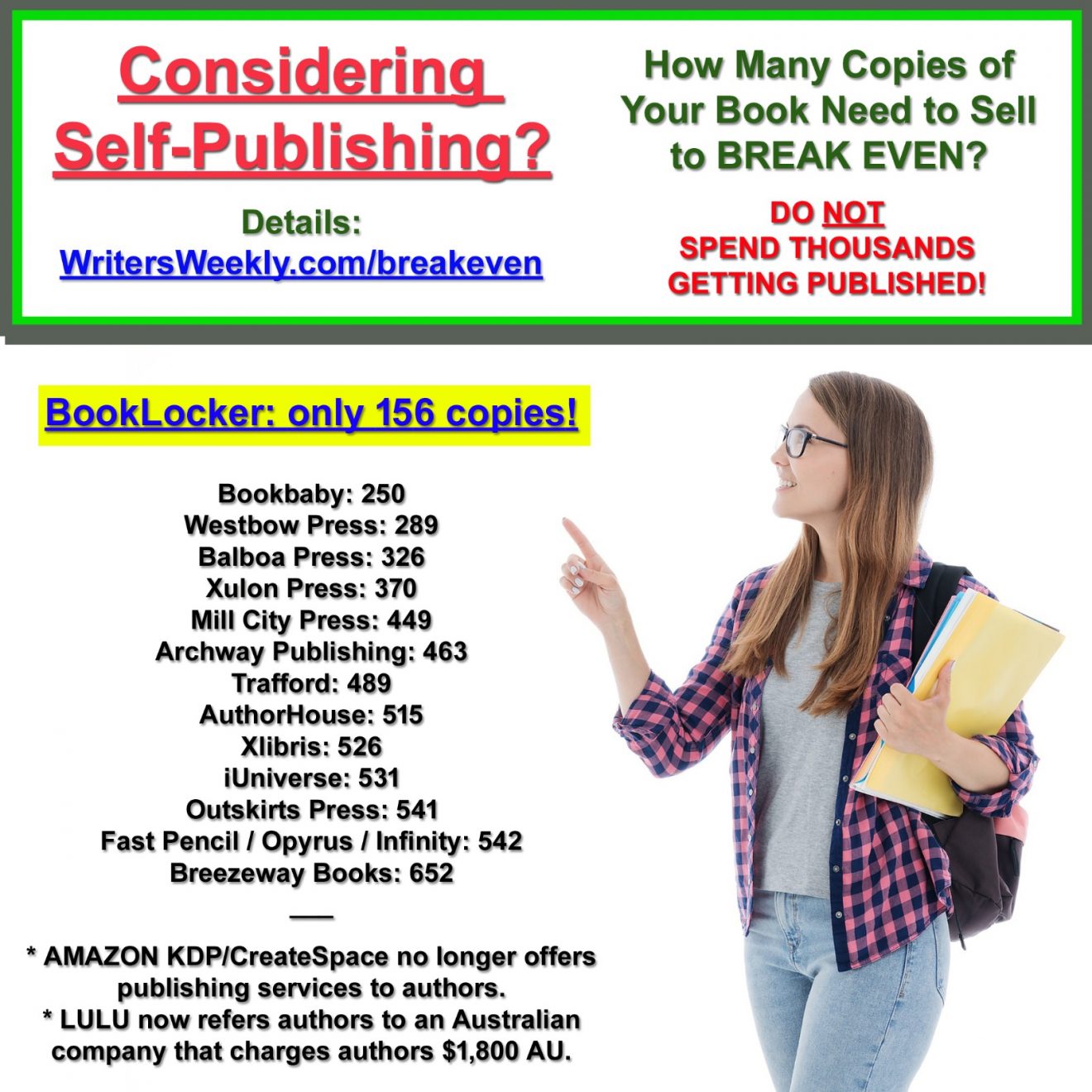 Contents
Paying Markets for Writers -

From the Publisher's Desk
Are the leaves changing yet in your neighborhood? They are here! And, what better way to entertain yourself than by entertaining US with a fantastic story on this cozy weekend?!


Will it be there be pumpkins, hay bales, and beautiful falling leaves? How about some crisp apples at an orchard? A cold wind, or an early snow perhaps? Maybe something dark and creepy awaiting unwary trick or treaters! Or...maybe not!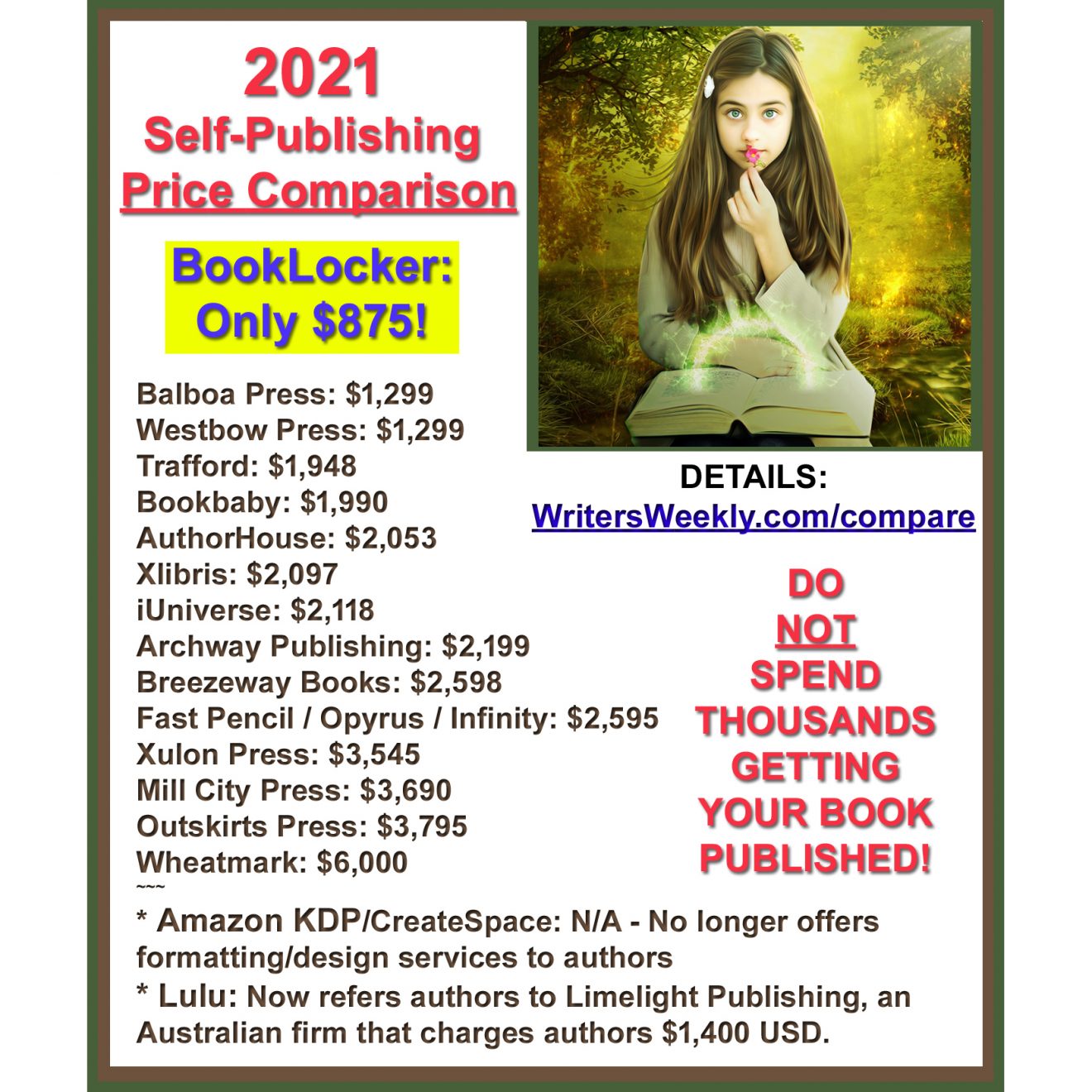 News From the Home Office
They were flying under the porch ceiling, in front of us, behind us, over our heads, etc. I said, "It's only a matter of time before one of them flies into one of us. Keep your glasses on so you don't lose an eye!"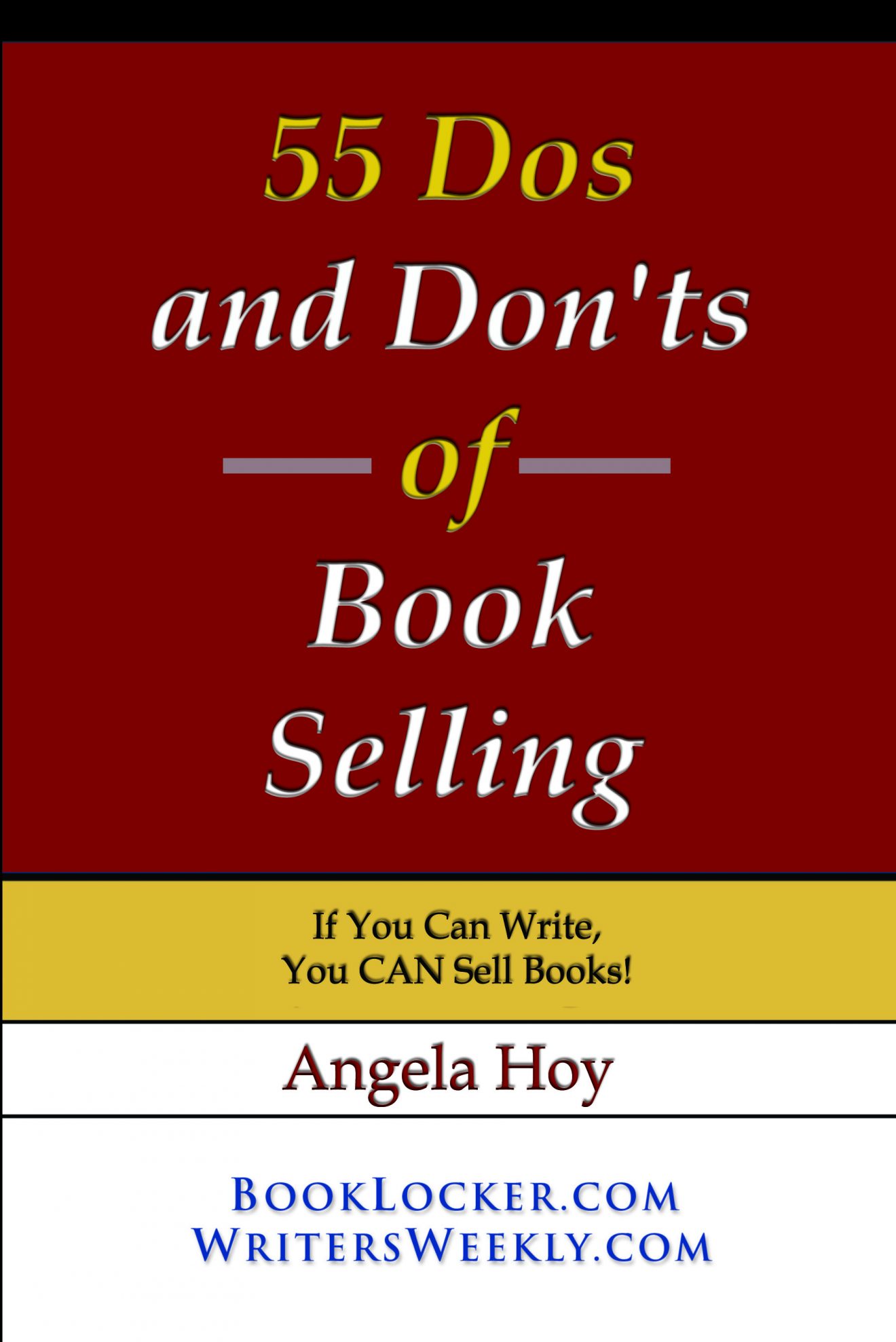 Feature Article
In my developmental years as an entrepreneur, I've been duped a time or two - in various ways and means. And, I've mastered a few valuable lessons along the way. To shorten your learning curve, I offer the following caveats...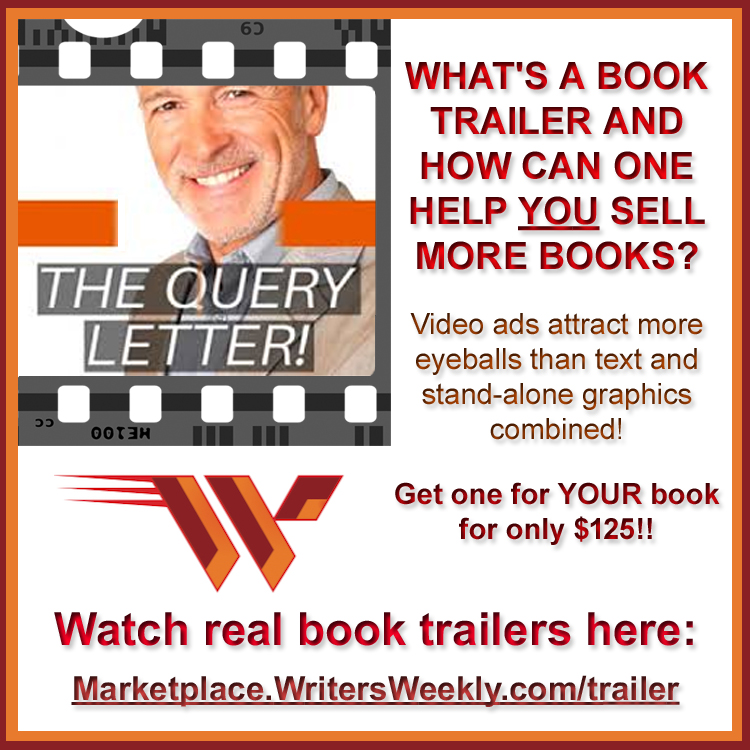 In The News!
MORE: Canada burned books in schools; Big profit in 2021 book sales; Handbook tells parents that being an adult oppresses children; Taliban torturing journalists; Google and Apple accused of colluding with Putin; Press freedoms disintegrating worldwide; Facebook gives celebrities and elites special treatment when it comes to censorship; DC broadens antitrust lawsuit against Amazon; and New biography about Paypal's founder.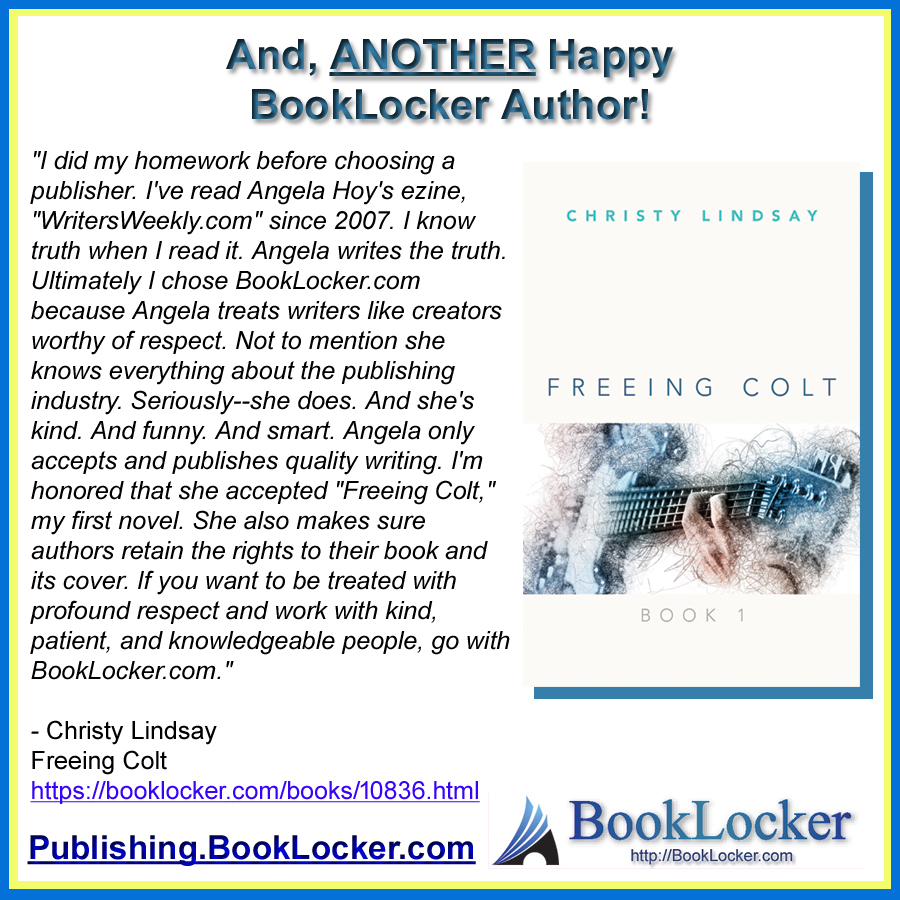 Ask The Expert!
I admit I get a bit miffed that so many people assume that I will drop everything, and spend several minutes to several hours reading their work, and giving them a list of things that are good and not good, and details about how they can improve their writing. Some of them are downright rude...


Paying Markets for Writers
"A regional lifestyle monthly publication located in lower-Westchester County covering education, wellness, parties and benefits, food and dining, interesting people, real estate, theater, music, cultural events, style and beauty, area celebs, and more." Welcomes new writers. 40% freelance. Circ. 55K. Monthly. Typically pays within 4-6 weeks of writer submitting story. Buys "First N.A. serial rights to the article, photograph, graphic illustration, or other work that freelancer submits to company, as well as the non-exclusive perpetual electronic rights in any existing or new formats, media or technology, whether edited or adapted, in whatever manner the work is displayed or accessed." Responds within one week.
Guidelines by email.


Pays $75-$1000 for 150-3000 words.
"Since 1956, Westerly has been publishing lively fiction and poetry as well as intelligent articles. The magazine has always sought to provide a Western Australian-based voice, although its contributors and subject matter have never been geographically exclusive. It covers literature and culture throughout the world, but maintains a special emphasis on Australia, particularly Western Australia, and the Asian region." Welcomes new writers. Bi-annual. Pays on publication. Period between acceptance and publication varies. Buys non-exclusive rights (rights remain with each writer). No reprints. Responds within one to two days. "Writers can get a sample of our publication through our website: free download of online special issues, full digital archive."


Pays $180 to subscribers for stories and essays ($135 + subscription for
non-subscribers).
"We publish ONLY stories about the harvests of world-class animals, 90 percent of which are white-tailed deer scoring 180 or more inches as Typicals or 200+ as Non-typicals. Other stories may revolve around the harvest of most any North American big game trophy, so long as the animal qualifies for one of the major record books." Welcomes new writers.


"An iconic Australian title, which celebrates, influences and reflects the diversity of surf culture in Australia and abroad." Occasionally welcomes new writers. Publishes seven issues/year. Pays on publication. Publishes ms 8 weeks after acceptance. Buys first rights. Accepts reprints. Response time varies. Sample copies available for purchase on newsstands.


NEED WRITERS, BLOGGERS, EDITORS, AUTHORS, OR OTHER CREATIVE FOLKS?? We'll post your ad on WritersWeekly FOR FREE. Please complete THIS FORM.
30 freelance writing jobs!
Freelance Copy Editor
The Gazette


Freelance Copywriter
blind ad


Freelance Science Generalist Writer
Treehugger


Freelance Brilliant Writer
Arielle Executive


Freelance Editor
Kates-Boylston


Freelance Video Game News Writer - Pays $20/hour
Static Media


Freelance Writer
The Poynter Institute


Freelance Video Game Feature Writer
Static Media


Freelance Trending Writer
Launch Potato


Freelance Writer/Editor
Innerbody Research


Freelance Writer
North Canyon Media


Freelance How-To Content Writer
Authority Media


Freelance Writer
Moral Media


Freelance Content Writers
Unicode Media


Freelance Sports Writer - Pays $20-$50/article
Lekstuga


Freelance Health Blog Writer
Nikomi


Freelance Sports Betting and Casino Expert Writers
BetWorthy


Freelance Writers - Teachers & Educators
Content Fire


Freelance Sports Betting Writer
The HOTH


Freelance Money and Personal Finance Writers
Bold Word Media


Freelance Editors
Paradise Media


Freelance Finance/Investing Content Writer
Solvid


Freelance Design and Art Writer
Pro Creative


Freelance SFGATE Hawaii Contributing Editor
Hearst


Digital Content Writer/Creator
Layla Grayce


Freelance Copywriter
Profile


Freelance Crypto Content Writer
Kraken


Freelance Copywriter
Rauxa


Freelance Content Editor - Pays $20-$40/hour
Angi


Freelance Writer
Prince William Living


NEED WRITERS, BLOGGERS, EDITORS, AUTHORS, OR OTHER CREATIVE FOLKS?? We'll post your ad on WritersWeekly FOR FREE. Please complete

THIS FORM

.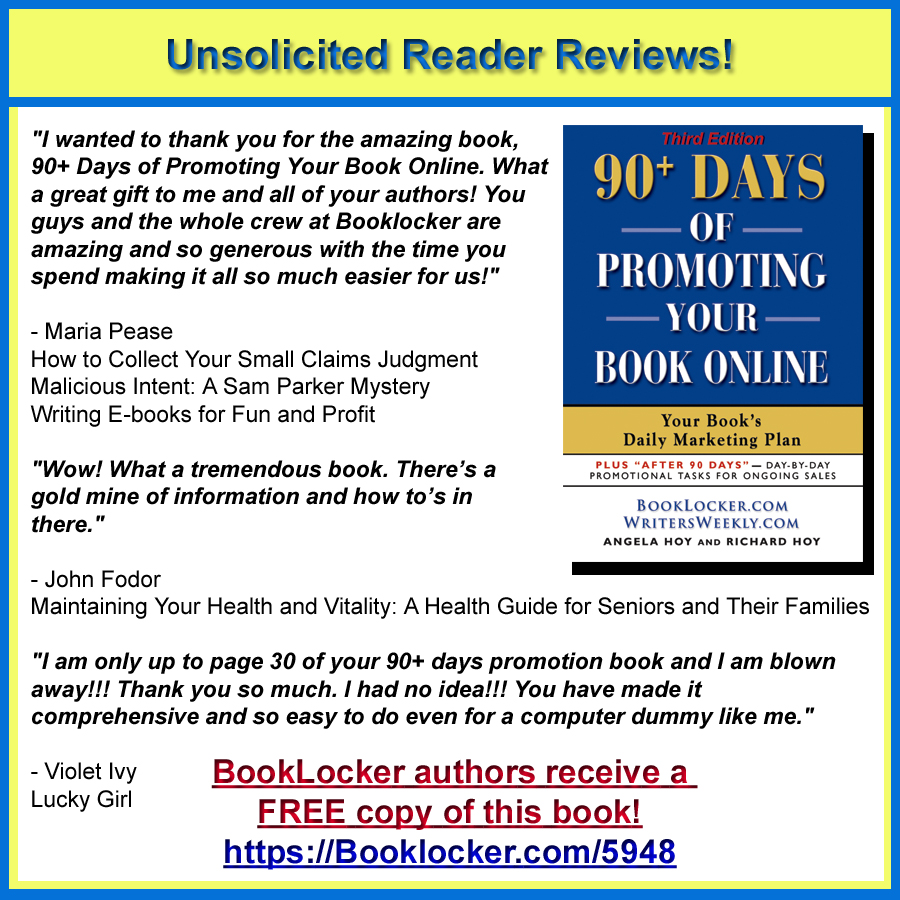 Marketing Secrets
The good news is that more employers are hiring telecommuting employees, and there are now more freelance opportunities than there ever were before. But, you need to be on the ball about getting those assignments!