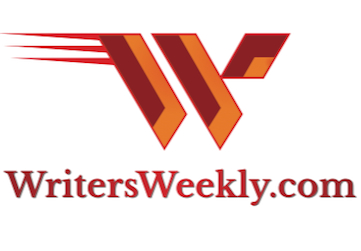 AUGUST 26, 2021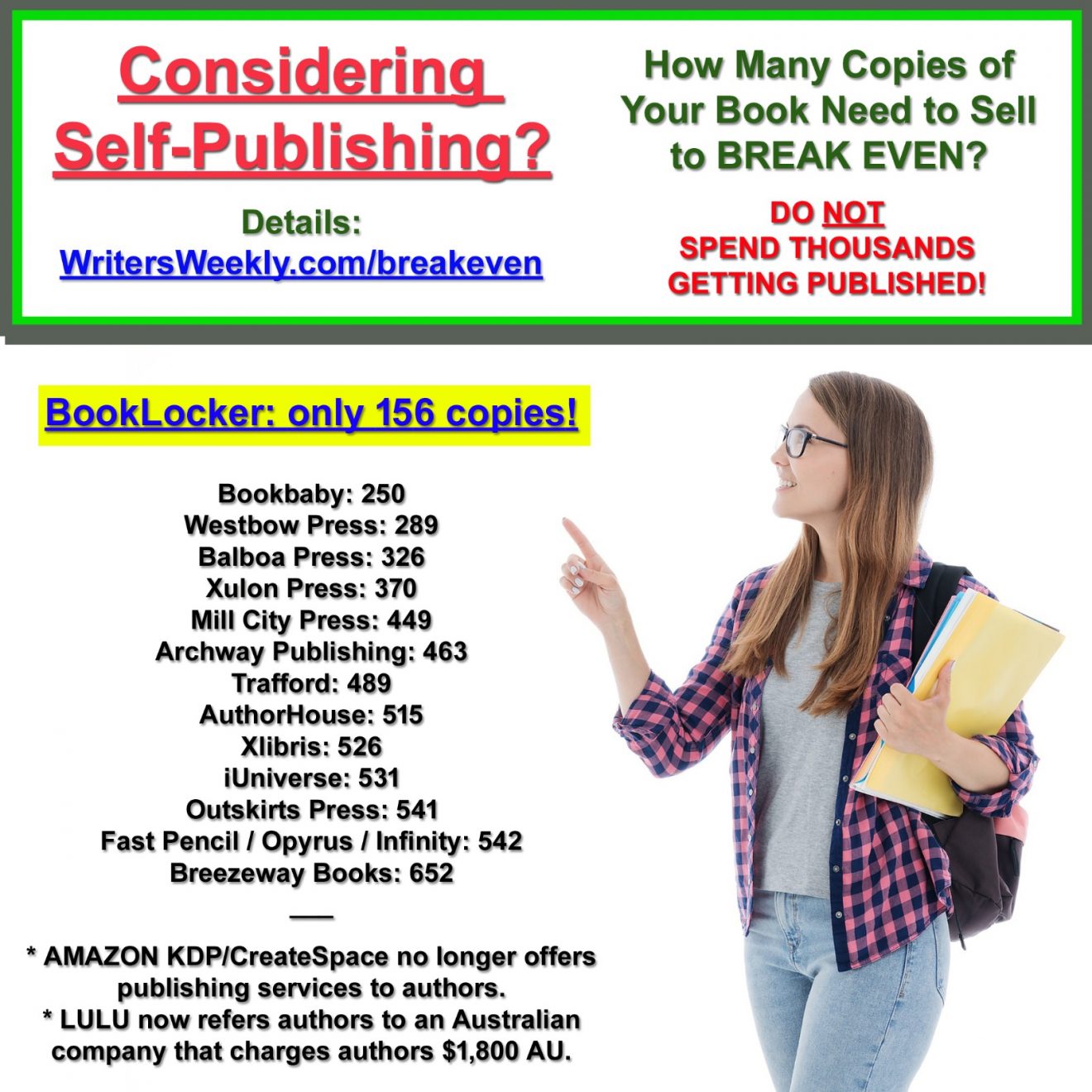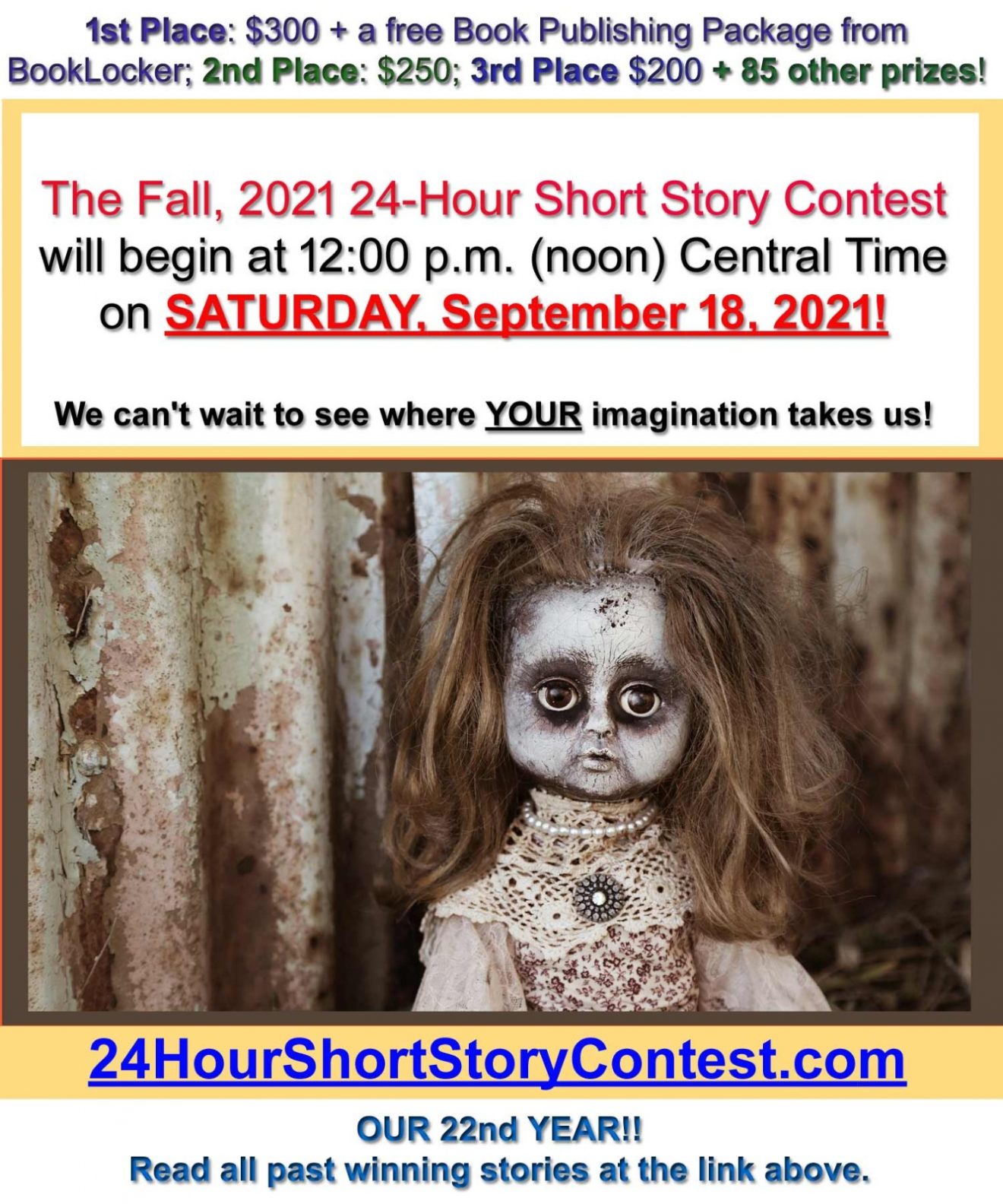 Contents
Paying Markets for Writers

From the Publisher's Desk
The publisher recently requested a third edition and the author told me that her co-author wants to exclude her entirely from the third and subsequent editions even though the new edition WILL contain material written by...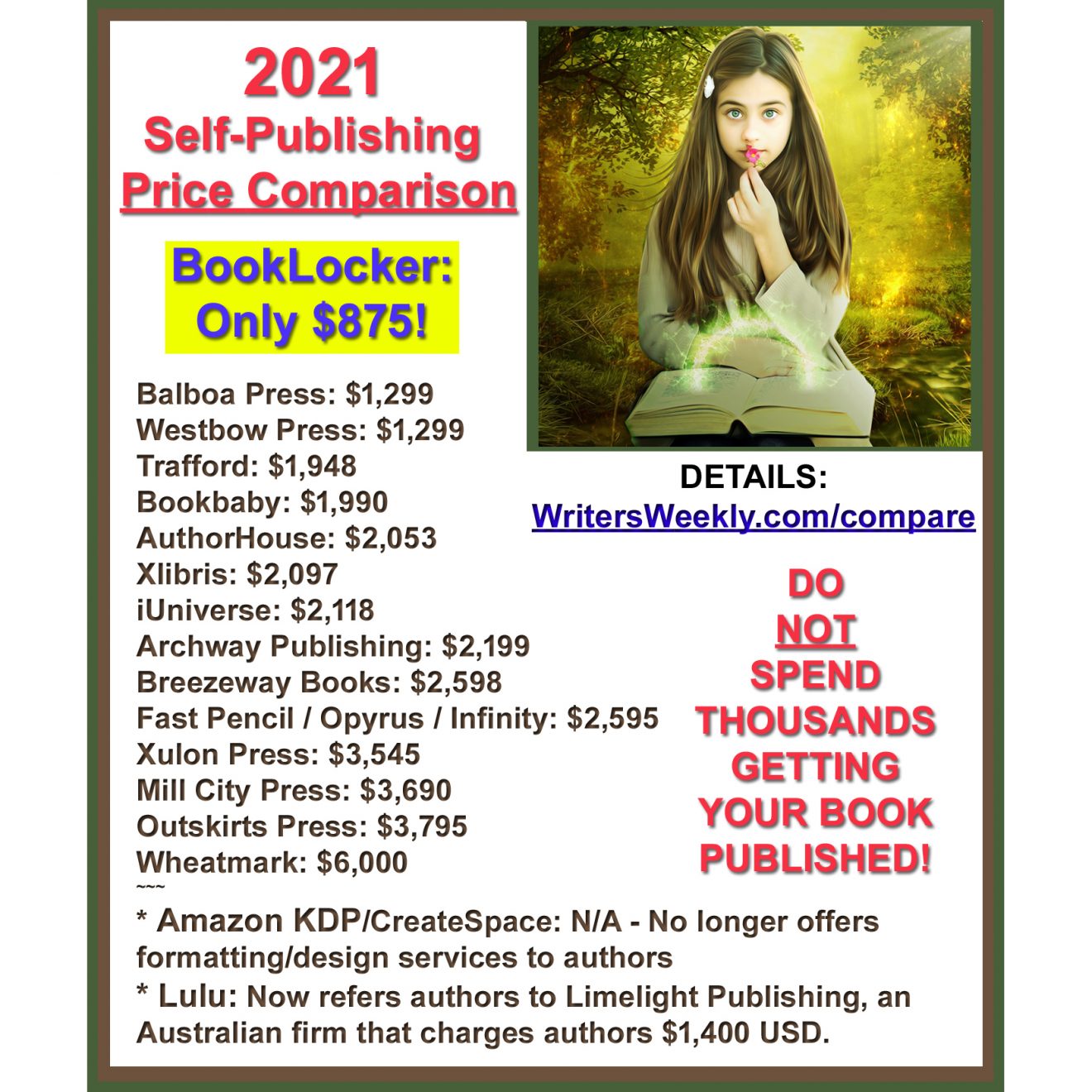 News From the Home Office
We have pie pumpkins, bumpy pumpkins, miniature pumpkins...AND MUCH MORE!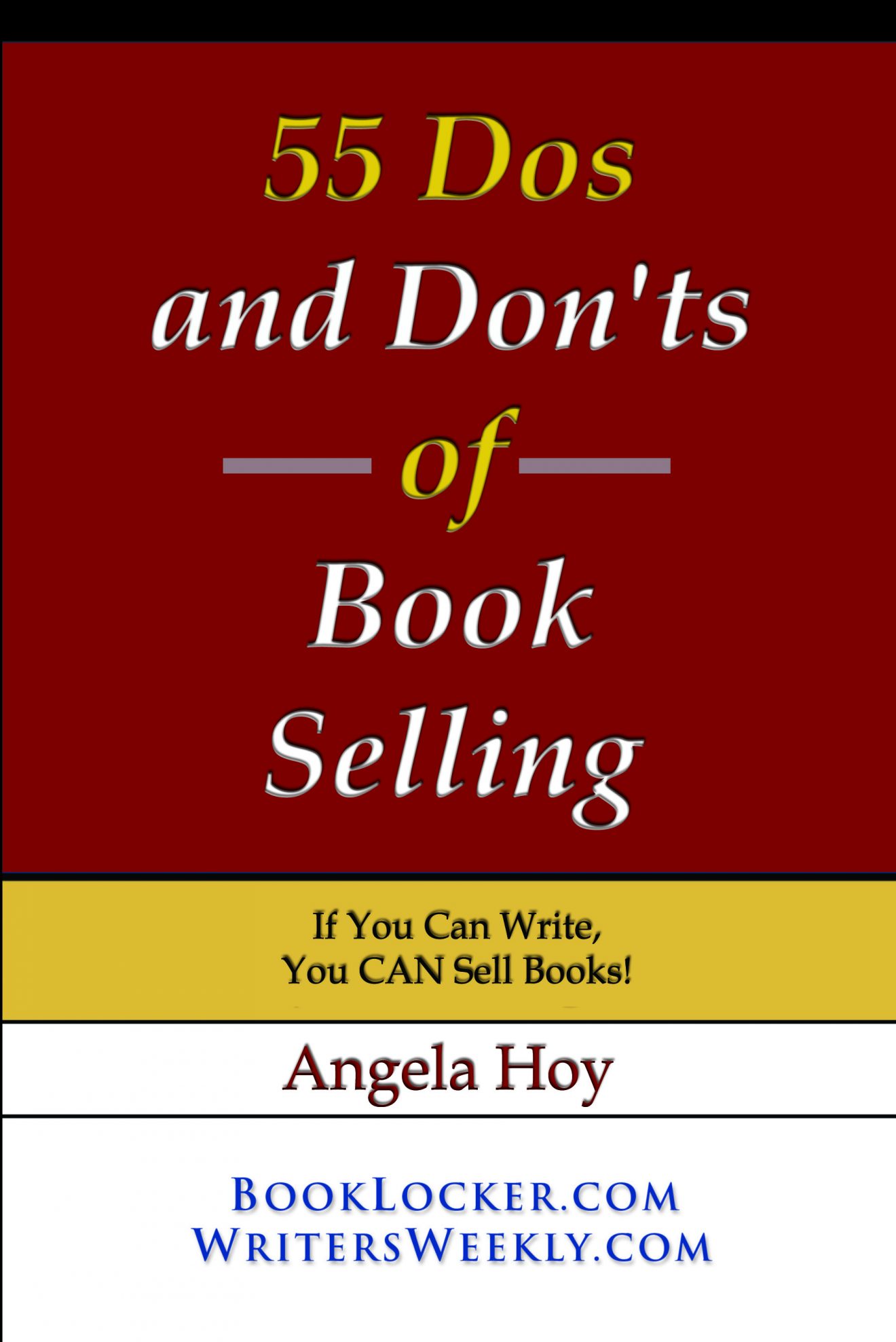 Feature Article
Forget what you've been told. Don't believe the hype. Despite the doom and gloom predictions for the rest of the year, there will always be avenues to earn cash as a professional writer.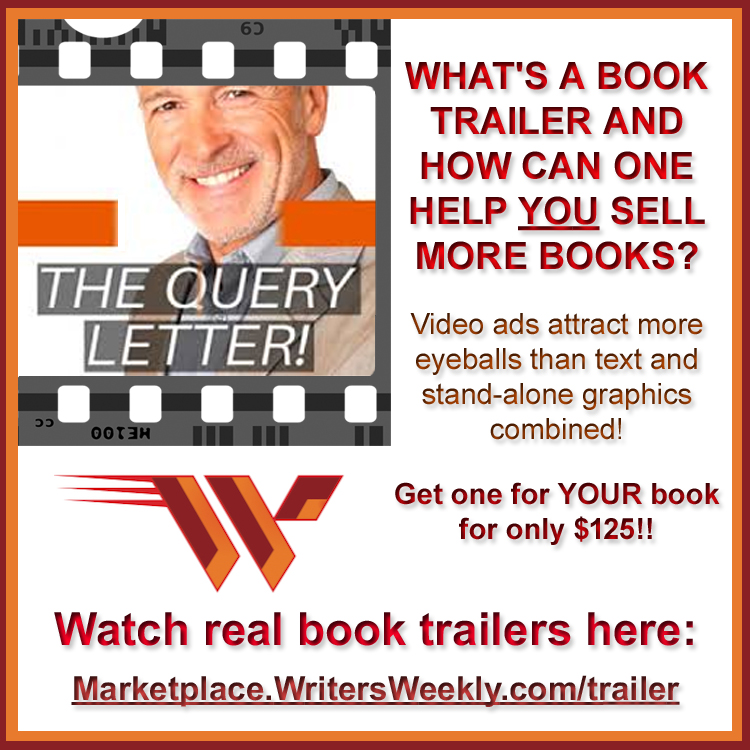 In The News!
MORE: Politico changing ownership; Layoffs at VICE; NYT lawyers accidentally release memo; Judge allows libel lawsuit against Netflix; FBI paid a Neo-Nazi publisher?; Washington Post journalists harassed by Palestinian authorities; David Spade talks cancel culture for comics; and Man featured as naked baby on iconic rock album cover sues.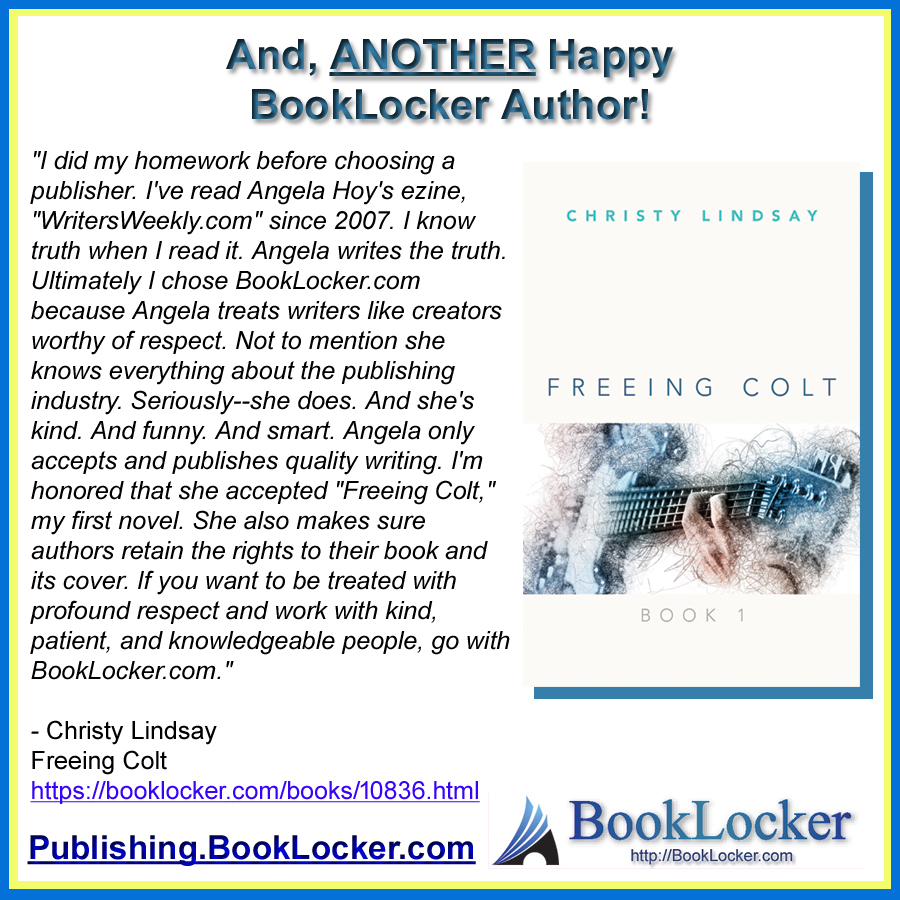 Ask The Expert!
"Thought you might like to see an email I received yesterday regarding my book. They even asked for the PDF! I've never heard of these guys before, and..."
Paying Markets for Writers
Welcomes new writers. Circ. 8K. Bi-monthly. Pays 45 days after publication. Period between acceptance and publication varies. Buys one-time rights, including print, PDF and APP editions. No reprints. Responds within 30 days.


"Celebrating the Arts & Living in Southwest Florida." Welcomes new writers. Bimonthly. Pays 30 days after publication. Publishes ms 1-6 months after acceptance. Buys one time rights. Accepts reprints. Responds in 1-6 weeks.


"IDAHO magazine has been published monthly in print since October 2001, with a monthly online edition since November 2012. It publishes nonfiction, first-person narratives of the authors' experiences in Idaho, usually accompanied by photos." Monthly. Pays at the end of the month of publication. Publishes ms within six weeks of acceptance. Buys First N.A. Rights. Occasionally accepts reprints from small blogs, and book excerpts. Responds in less than two weeks. "For free monthly newsletter, send a request with your email address to info@idahomagazine.com." Guidelines online.


Pays $30-$100/article depending on length and complexity.
"Our readers wish to connect with a greater purpose, hope to infuse nature into their lives, and desire to feel more balanced with the least amount of stress. Healing Lifestyles & Spas' content focuses on integrating healing remedies, alternative medicine, natural living, spa wisdom, and nature into our lives, providing tools and inspiration to lead a more healthy and healing lifestyle. We believe that spa living is a day-to-day experience, not an occasional practice. We all need to slow down, press pause, and nurture this absolute need to give back to ourselves. Living a healing lifestyle means taking care of the Earth and its people, and we thereby emphasize environmental awareness and sustainable living as a necessary component on this path. Remember to Live Mindfully, Eat Joyfully, Travel Consciously..." Welcomes new writers. Circ. online only. Pays on publication. Publishes ms approx. 2 weeks after acceptance. Buys one time rights. No reprints. Responds quickly.


NEED WRITERS, BLOGGERS, EDITORS, AUTHORS, OR OTHER CREATIVE FOLKS?? We'll post your ad on WritersWeekly FOR FREE. Please complete THIS FORM.
30 freelance writing jobs!
New England Regional Cannabis Industry Reporter – Pays $40K-$45K/year
Grown In


Freelance Editor
O'Rourke Media Group


Freelance Associate Writer – Pays $28.41-$37.13/hour
Earthjustice


Freelance Local Reporter/Editor
Patch Media


Freelane Social Media Editor
National Catholic Reporter


Freelance Financial Journalist
Kensho Growth


Health Care Reporter – Pays $65K/year
CapRadio


Freelance Editor
Launch Potato


Freelance Writer-Columnist
RT.com


Freelane Environmental Writer
Treehugger


Freelance SEO Writers
Complete SEO


Freelance Windows 11 Tech Writer
ReflectorMedia


Freelance SEO Writers
Ahrefs Pte Ltd


Freelance Writer
RMCM Holdings


Freelance Gaming Headphones Reviewer – Pays $75-$115/article
Unicode Media


Freelance Writers
Ninja Writers


Freelance Writers
NXT Global Tech


Freelance Digital Content Writer
Media Relations, Inc.


Freelane Copywriters
Clutch


Freelance Editor – Pays $40/post
BuildZoom


Freelance Copywriter
Parachute


Freelance Creative Writer
Centre Technologies


Freelance Social Media Writer
Section4


Freelane Romance Plot Writer – Pays $150/outline
Zoomob Limited


Freelance Writer – Pays $60/hour
Global Lingo


Freelance SEO Entertainment Content Writer
Collider


Freelance Copywriter
Business Marketing Engine


Freelance Language and Culture Blogger
Transparent Language


Freelane Medical Transcriptionist – Pays up to $20/hour
Cornerstone Functional Medicine and Rehabilitation


NEED WRITERS, BLOGGERS, EDITORS, AUTHORS, OR OTHER CREATIVE FOLKS?? We'll post your ad on WritersWeekly FOR FREE. Please complete

THIS FORM

.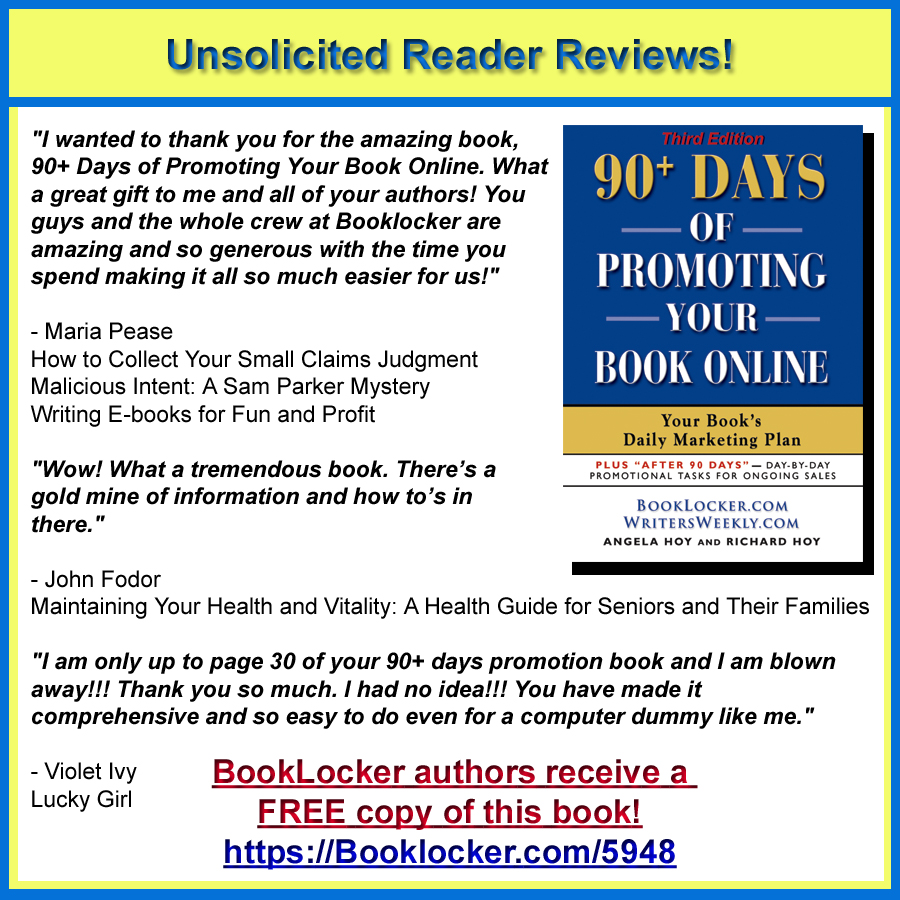 Marketing Secrets
"But I'm not an expert," you might say...about dolls, or tractors, or knives. But, collectors are, and they will gladly fill you up with all the information on their hobbies that you need to write and sell articles!