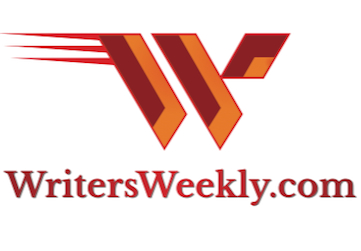 JULY 22, 2021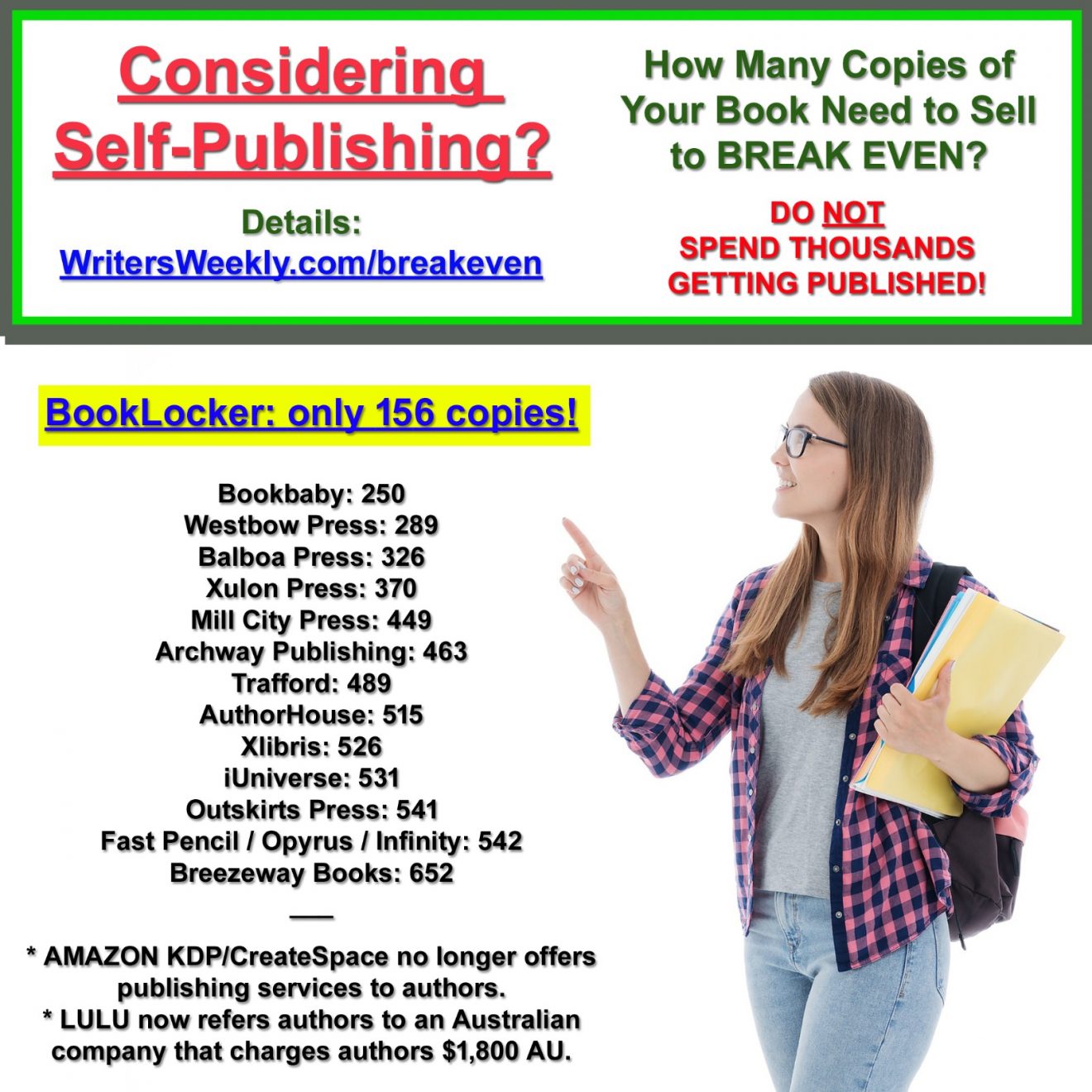 Contents
Paying Markets for Writers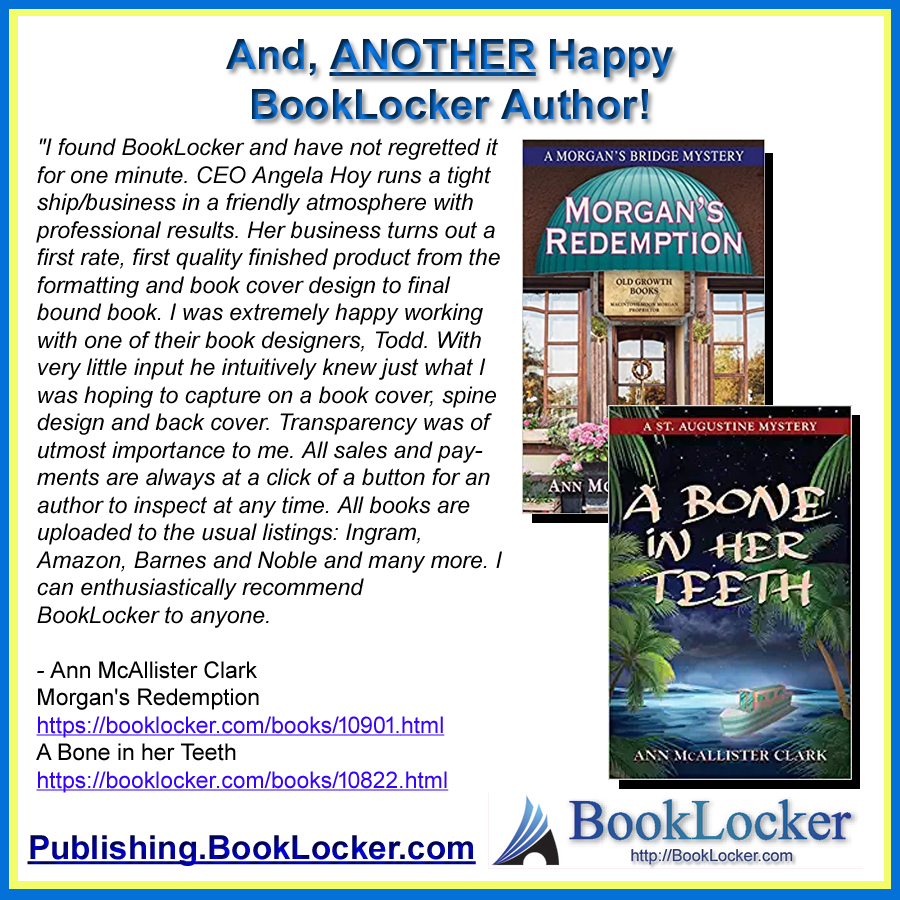 From the Publisher's Desk
The back to school/fall-is-coming advertisements spur authors to want to get their new books on the market ASAP to take advantage of the impending holiday shopping season. Things are already getting crazy here and I'm currently being reminded that I will be getting little sleep from now until Christmas week...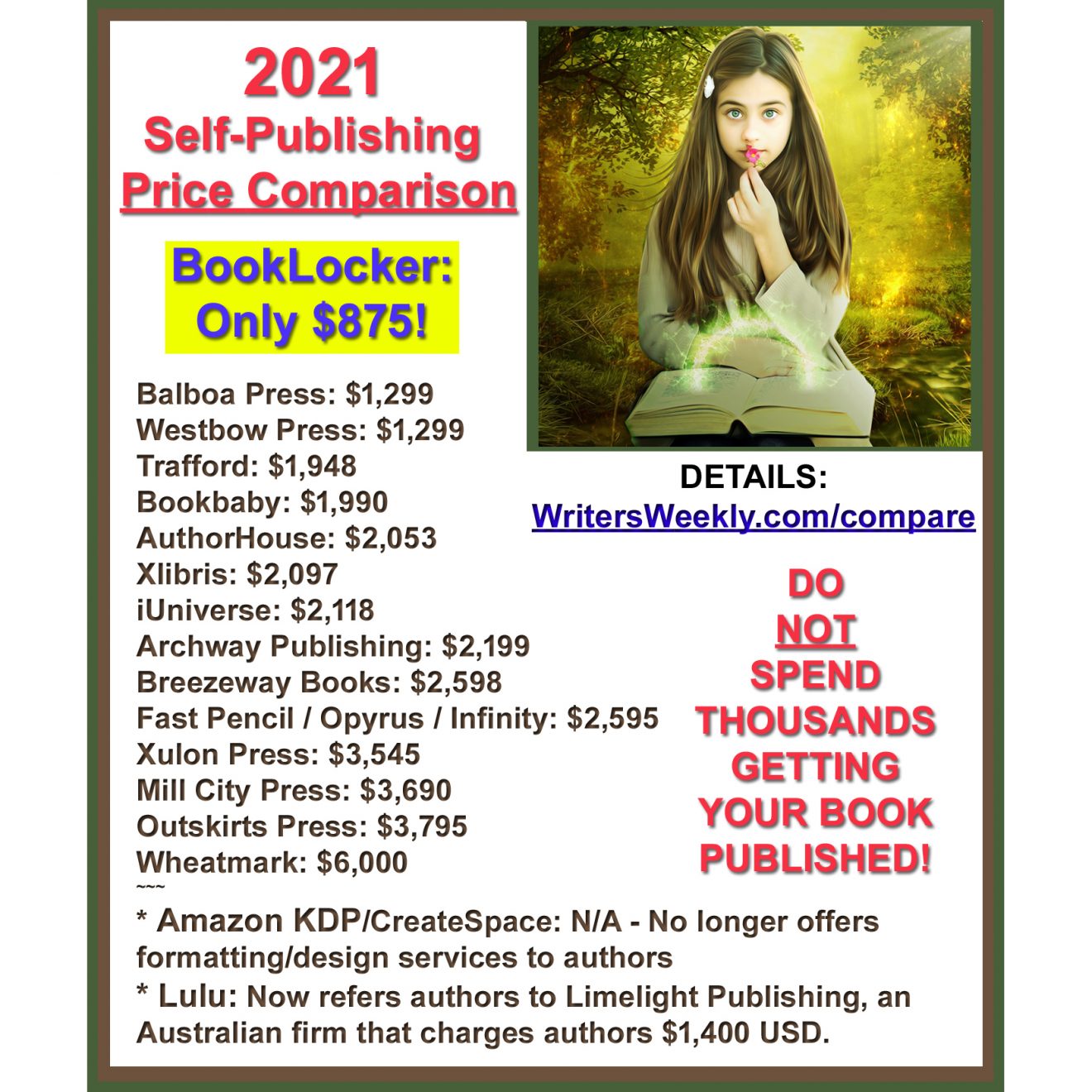 News From the Home Office
The antibody test came back this week. POSITIVE. It started one afternoon with a tickle in my throat. I thought it was allergies...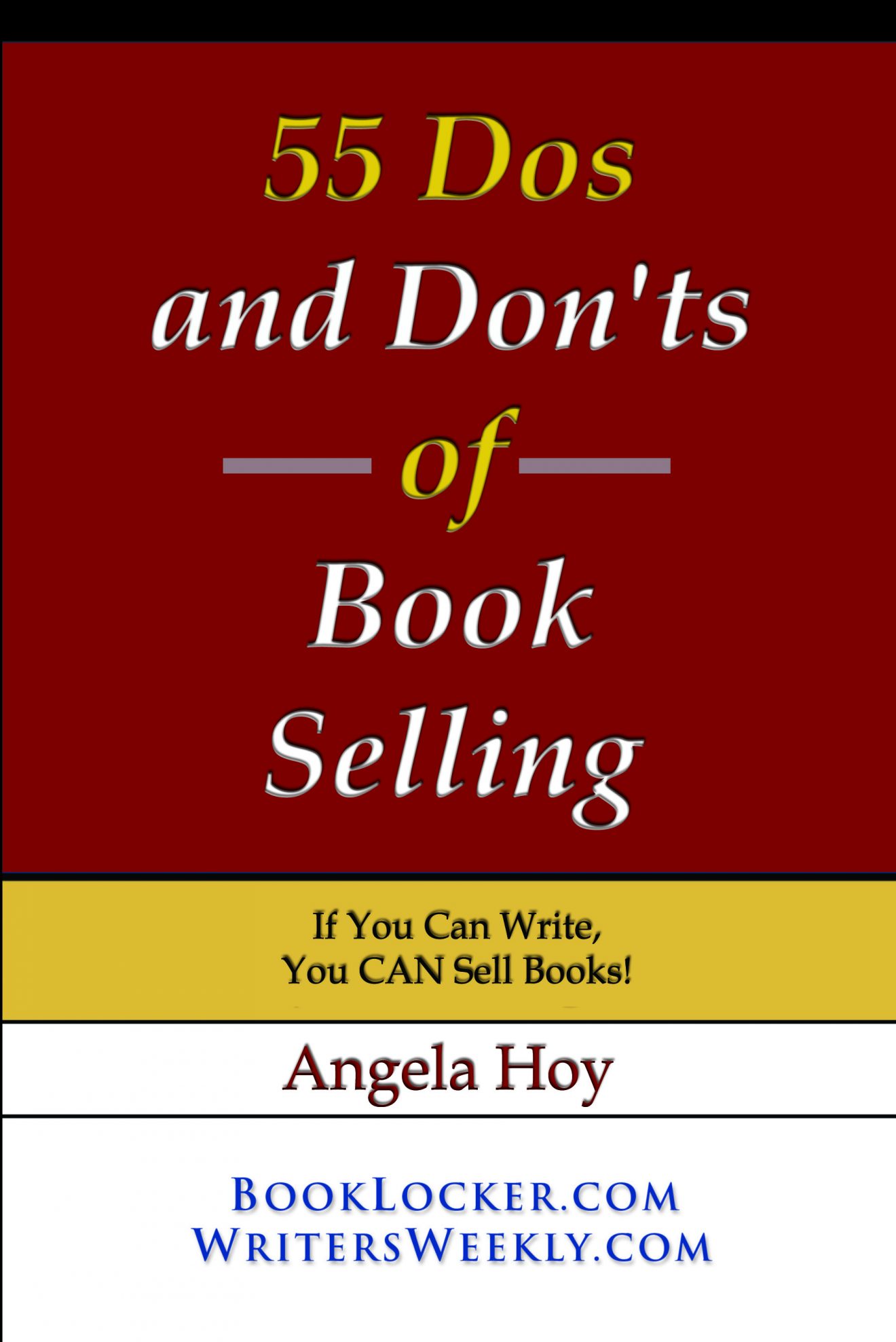 Feature Article
I dread to think how many opportunities I've let slip by over the years, how much more productive I could have been, and how many more sales I could have landed if only I'd...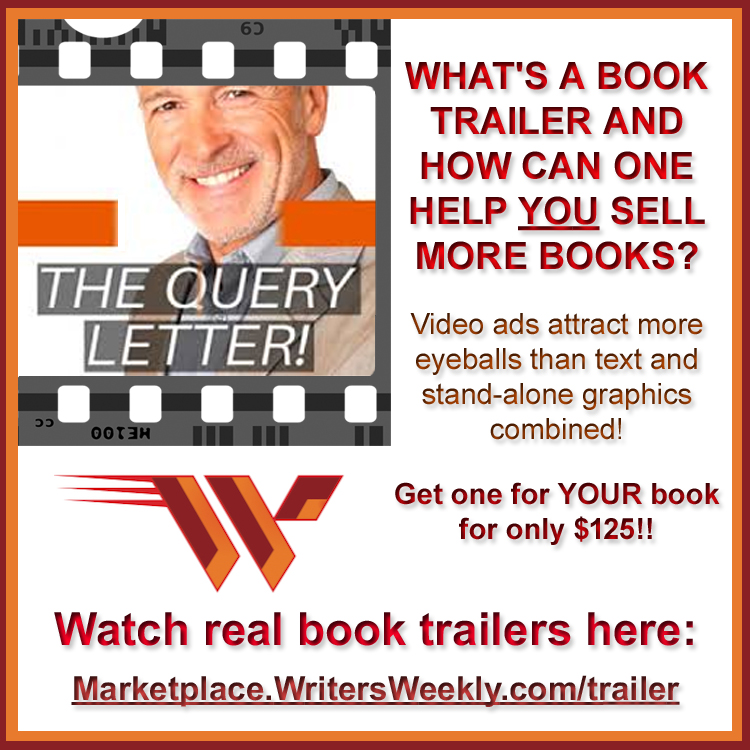 In The News!
MORE: $20M Book Deal for Prince Harry??; Journalist Killed in Afghanistan; American Booksellers Association Censoring Books; and Did Ebay Execs Order Harassment/Threats??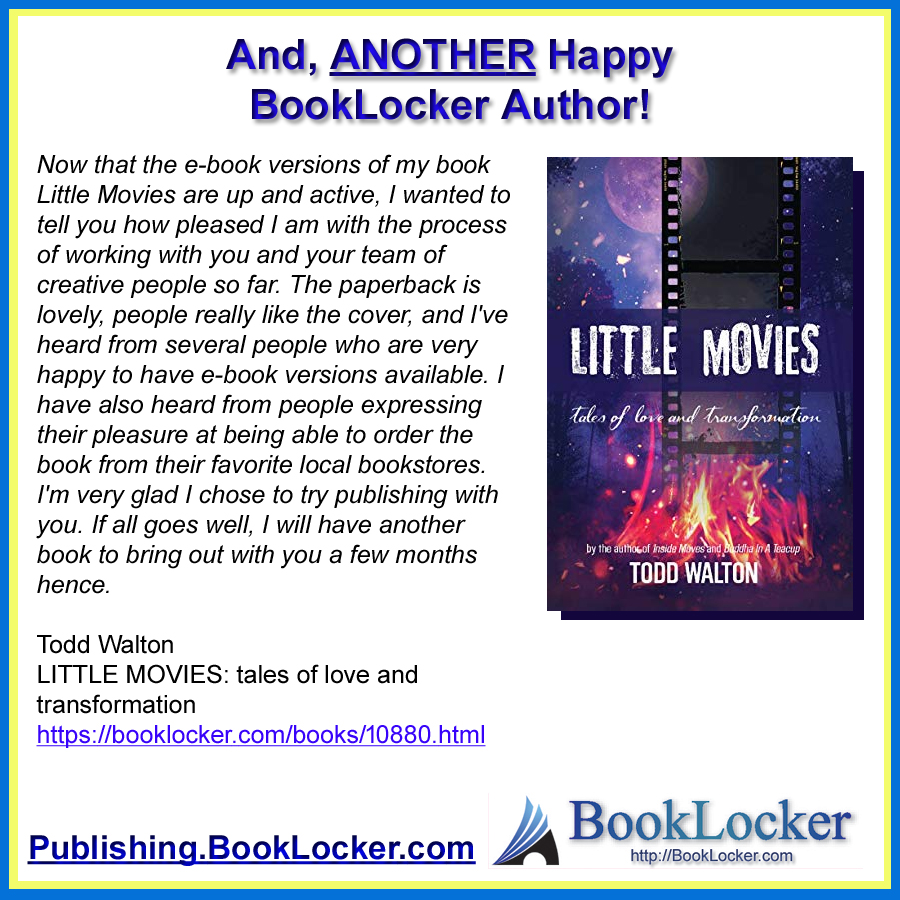 Ask The Expert!
In talking to many independent authors, there is a growing awareness of the penalties of not collecting Sales Tax. In several states, if you exceed the tax threshold, you must register and file financial documents with the tax authorities of those states...


Get a FREE QUOTE Today!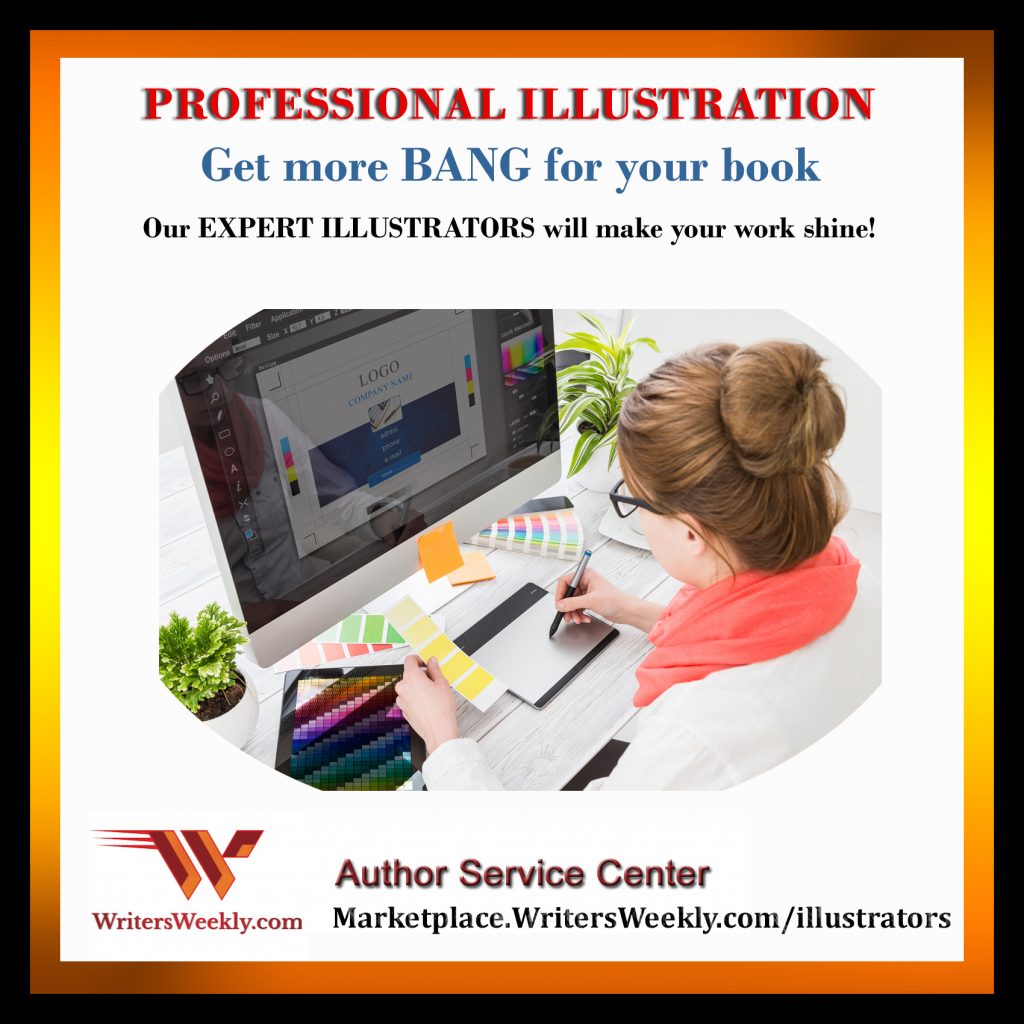 Paying Markets for Writers
"Healthline is the fastest-growing digital consumer health publication. We create expert content to support, guide, and inspire readers toward the best possible health outcomes." Pays Within 30 days of acceptance. Publishes ms approx. 3-5 weeks after acceptance. Buys all rights. No reprints. Responds within 1 week.


"A niche magazine covering subjects of interest to the Average Joe or Jane sailor who owns and maintains their own sailboat. These stories can relate to 19-foot trailer boats to 40-foot ocean-going boats. Writers are sailors themselves and write from their own experience. We expect all submitters to be familiar with our magazine and content." Welcomes new writers. "If you're a new writer with a good story and good photos, we'll work with you to whip your words into shape." Pays 60 days before publication. Publishes between 3 months to a year after acceptance. Accepts reprints. Responds within a month.


Pays $50 to $750 per story.
GoNOMAD has published unique and inspiring travel articles since 2000, we are a leader in creative travel writing and, as such, we publish a new travel story every weekday. We are proud to have helped hundreds of travel writers get their start in travel writing, we publish stories from writers the world over. We are always looking for new stories about unusual and off beat travel and we pay for each published story." Pays on publication. Publishes ms within 3-4 weeks after acceptance. Buys First N.A. Rights. No reprints. Guidelines online.


"Geist is a magazine of ideas and culture with a strong literary focus and a sense of humour. The Geist tone is intelligent, plain-talking, inclusive and offbeat. Each issue represents a convergence of fiction, non-fiction, poetry, photography, comics, reviews, little-known facts of interest, cartography and the legendary Geist crossword puzzle." Quarterly. Pays on publication. Publishes ms within 6 months of acceptance. Buys First N.A. Rights. No reprints. Responds within 6 months. Guidelines online.


Pays CAD $0.40/word, and a flat rate for poetry, photography, and art.
Get Memes of Your Readers' Reviews for Your Social Media Marketing!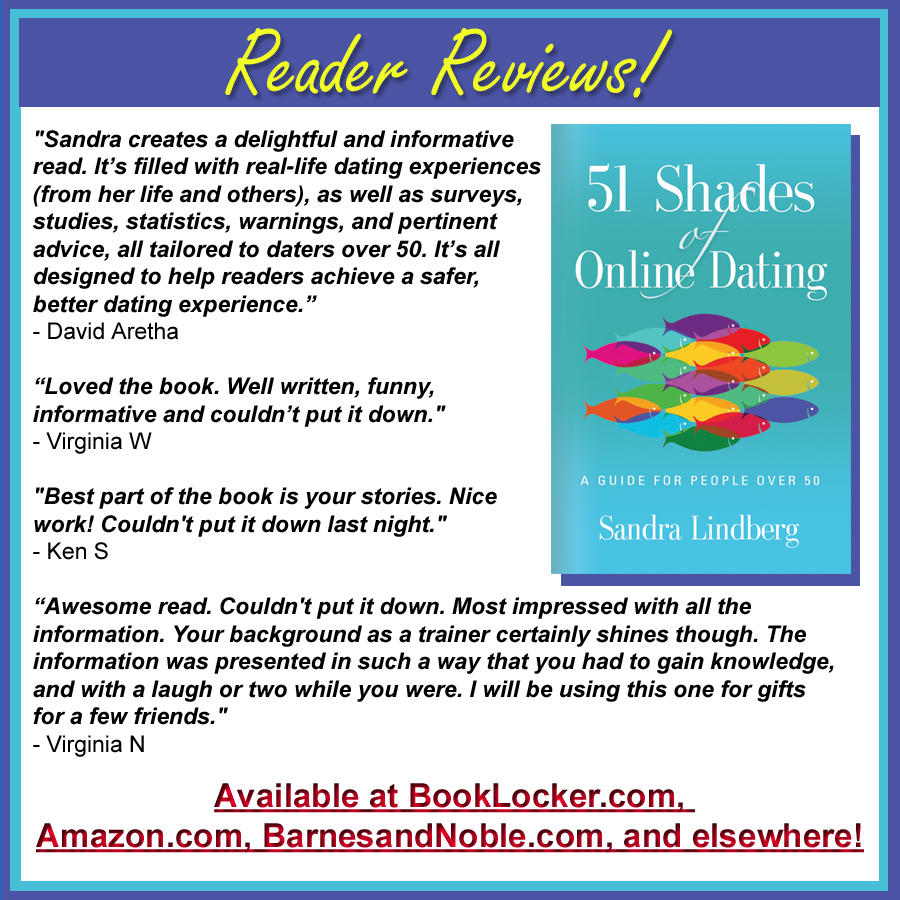 NEED WRITERS, BLOGGERS, EDITORS, AUTHORS, OR OTHER CREATIVE FOLKS?? We'll post your ad on WritersWeekly FOR FREE. Please complete THIS FORM.
30 freelance writing jobs!
Freelance Marketing Manager
EnsembleIQ


Freelance Women's Lifestyle Feature Writers
The List


Freelance Graphic Web Designer
Fox Nation


Freelance Trending News Writer - Fitness Industry
Athletech News


Freelance Assistant Editor
MUD\WTR


Freelance Audience Engagement Editor - in Arizona
High Country News (HCN)


Freelance Associate Editor
Lion's Roar Foundation


Freelance Comic Book Features Editor
CBR


Freelance Copywriter - for Products, Services, and Features
U.S. LawShield


Freelance Copywriter - for a Live Streaming Company
BoxCast


Freelance Full-time Content Marketing Writer & Manager
Ubiety Technologies Inc.


Freelance Marketing Content Writer
Flockjay


Freelance Part-time Copyeditor
OkayMedia, INC.


Freelance Copy Editor - for Various Editorial Properties
Vox Media, LLC


Freelance Copywriter - for a Money Transfer Provider
Sendwave


Freelance Topic Experts - Finance, Digital Marketing, Tech. Pays $0.05/word.
Fractal Digital Pte. Ltd.


Freelance SEO Writer
Rank Republic


Freelance Web Content Specialist / Web Content Writer I - Pays $30-$36/hour.
mroads


Freelance Content Editor
Buzz Logic


Freelance Personal Finance Writers
DebtHammer


Freelance Writers - Sports Cards, Arcade Games and Pinball Machines. Pays $75.
AUGMENTED SUPPLY


Freelance Writers - electric vehicles, green tech
Green Authority / Authority Media


Freelance Motorcycle Writer - Pays $0.05/word
Napper Media


Junior Cybersecurity Content Writer - Pays $15-$31/hour.
Black Belt Security


Freelance Water/Mountain Sports Writers - Pays $0.05-$1.00/word.
Outdoor Experts


Freelance Video Game How-To Writer - Pays $20-$25/hour.
TechJunkie


Freelance Cybersecurity Blogger
Cooper Marketing


Freelance Writer
Store Growers


Freelance Web Content Writer
OneCare Media


Freelance Product Review Writer - Pays $11-$25/hour.
GrapplingInsider.com


NEED WRITERS, BLOGGERS, EDITORS, AUTHORS, OR OTHER CREATIVE FOLKS?? We'll post your ad on WritersWeekly FOR FREE. Please complete

THIS FORM

.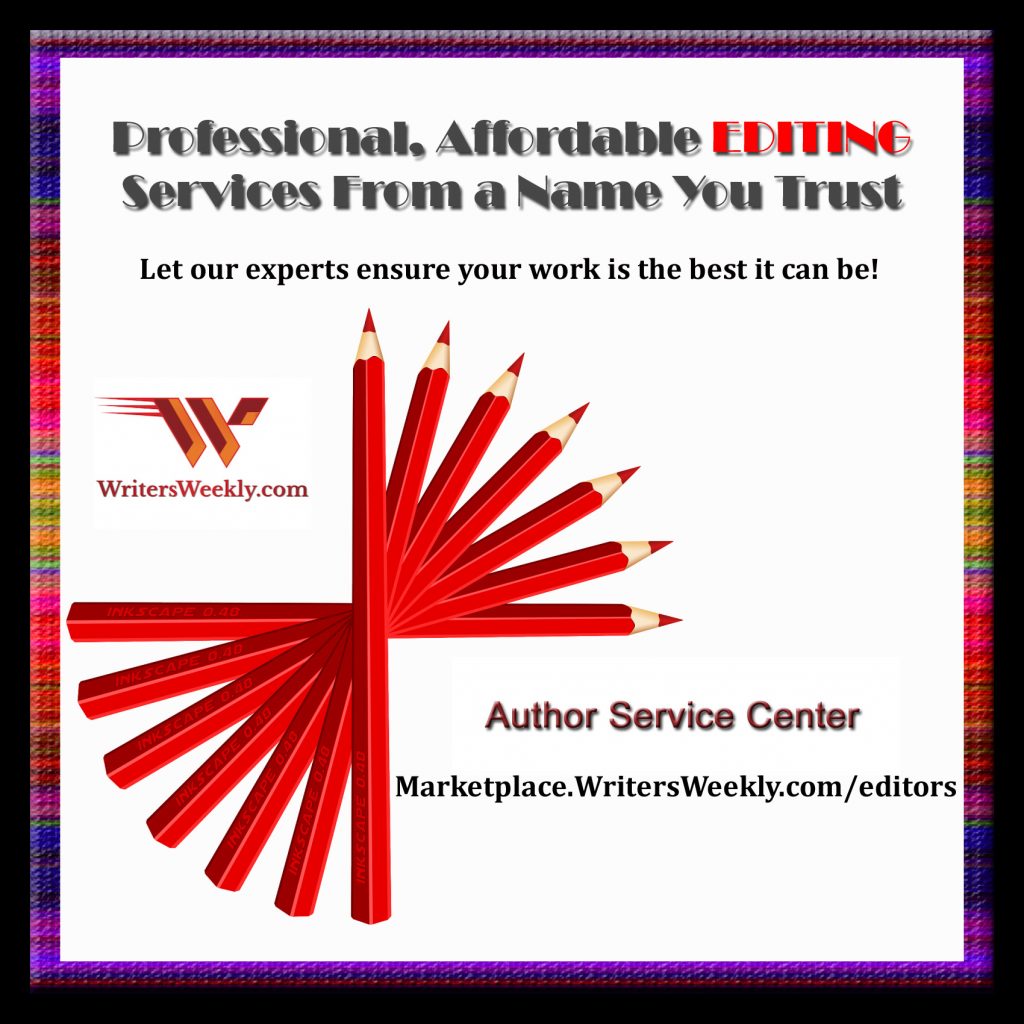 Marketing Secrets
Grab their attention, evoke emotion, or awaken old memories. How to EASILY do all of this when promoting your book or writing service!