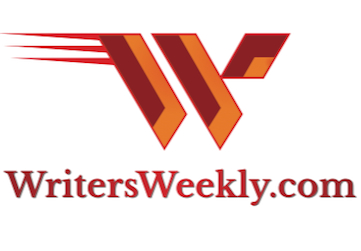 May 28, 2021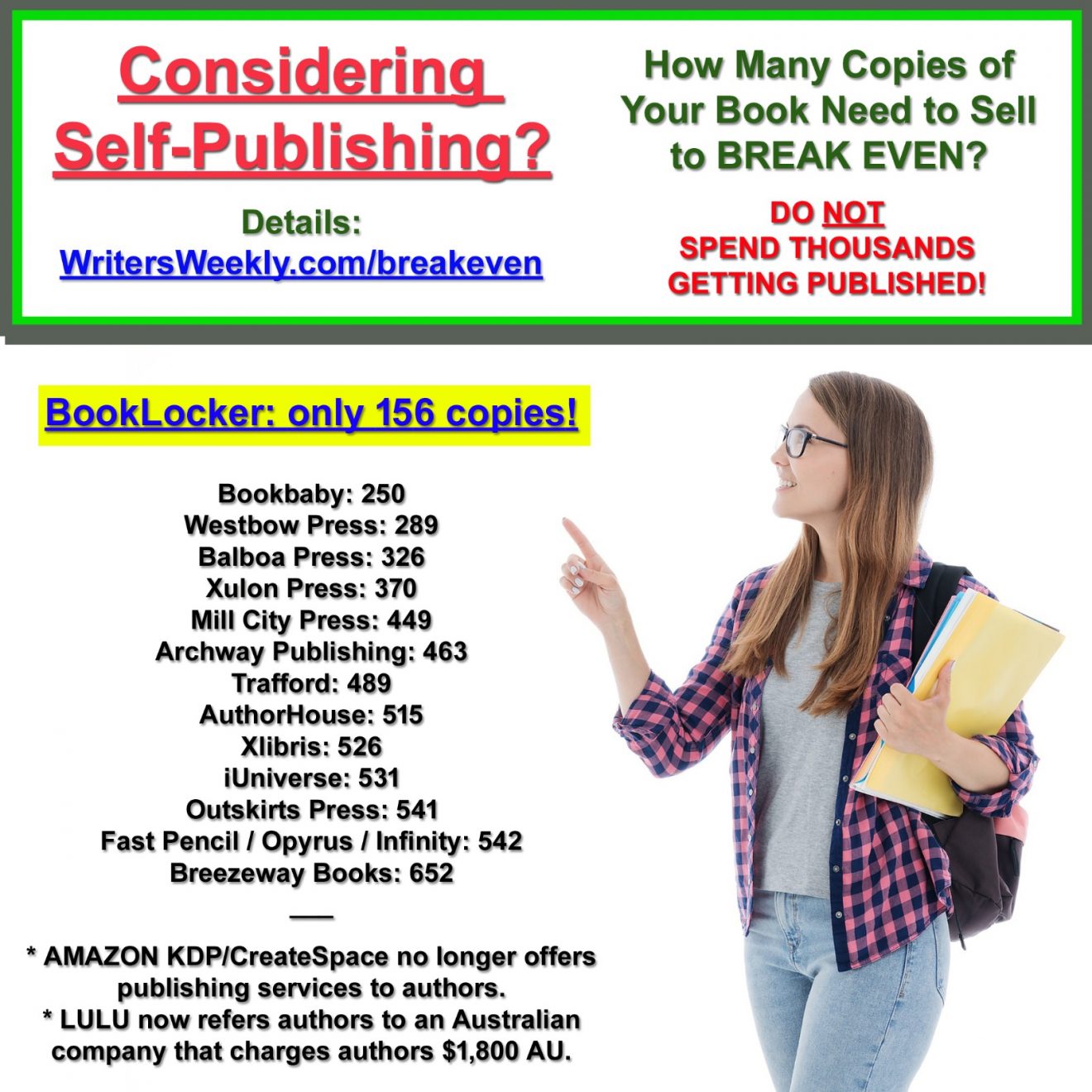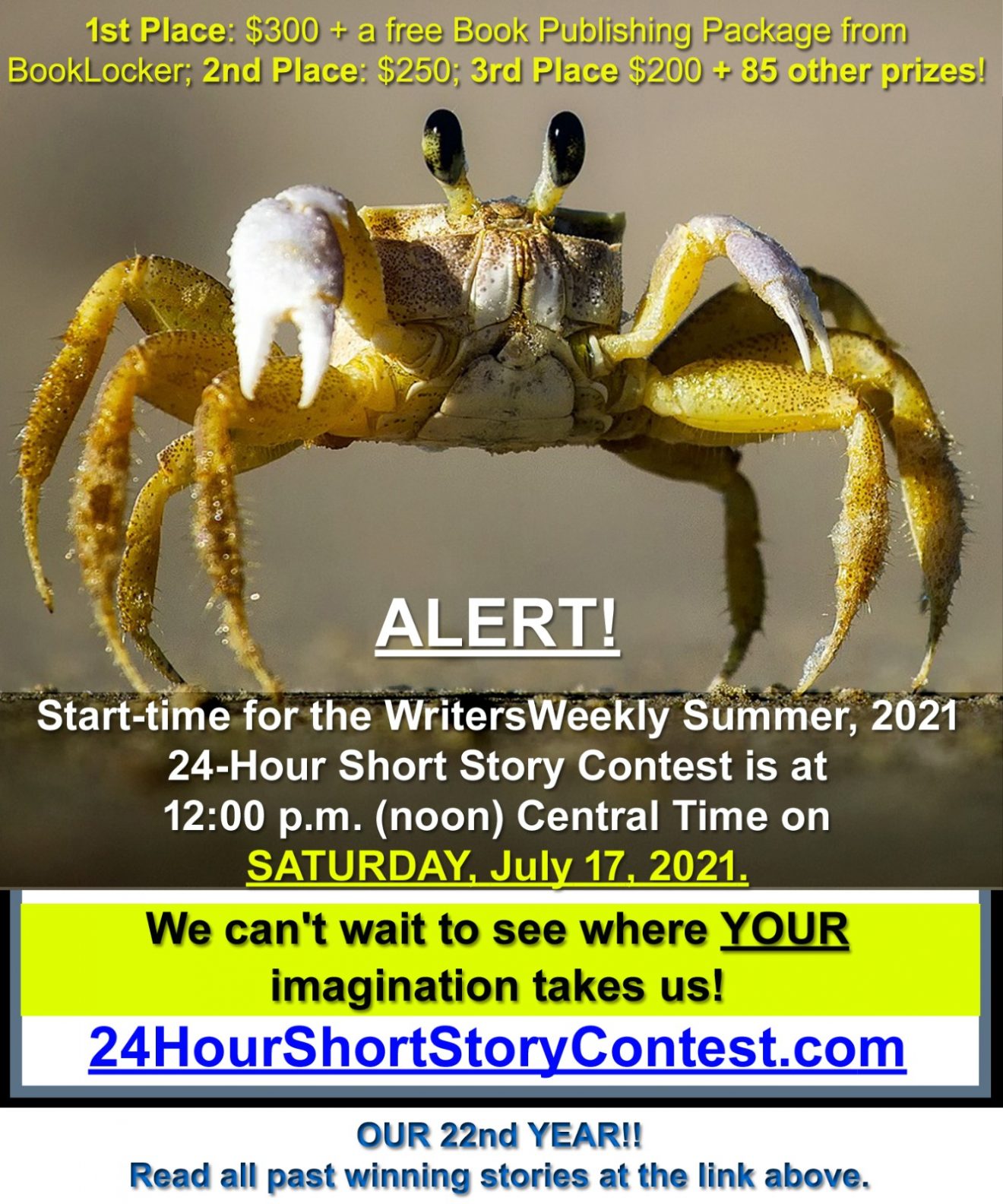 Contents
Paying Markets for Writers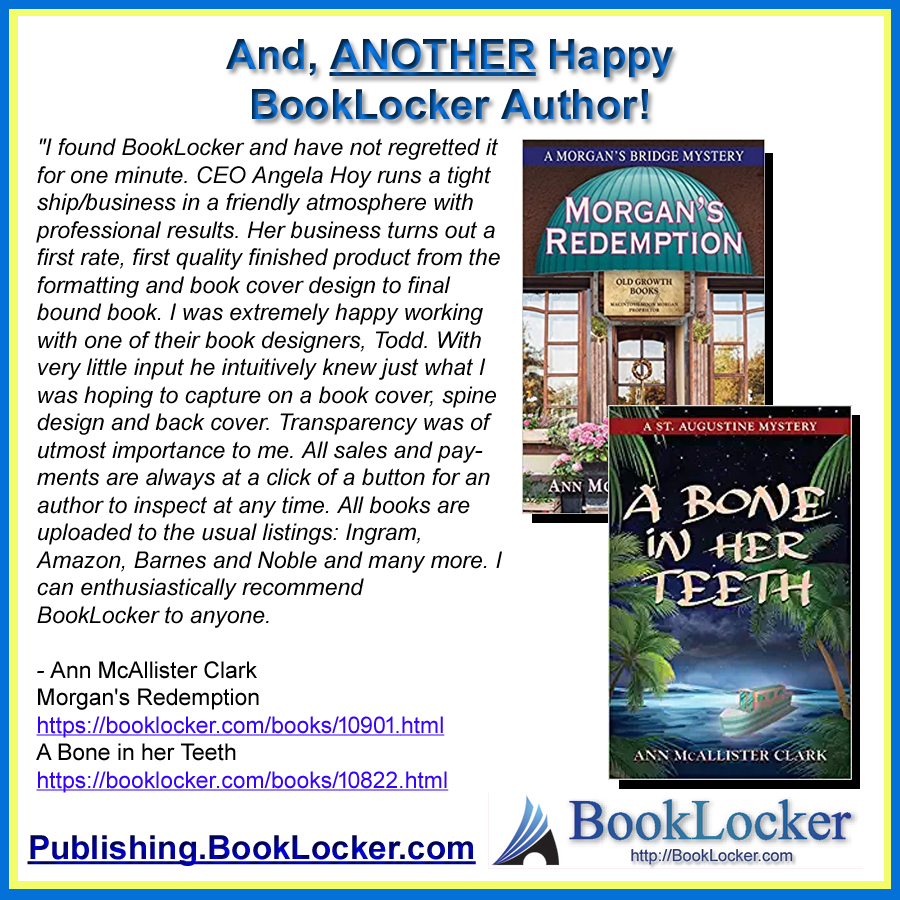 From the Publisher's Desk
Oh, yes! We know you're excited!! Today, we're going to share another installment of our popular column, World's Worst Query Letters and Book Proposals. We've been savings these for a few weeks now so there are a LOT to entertain you!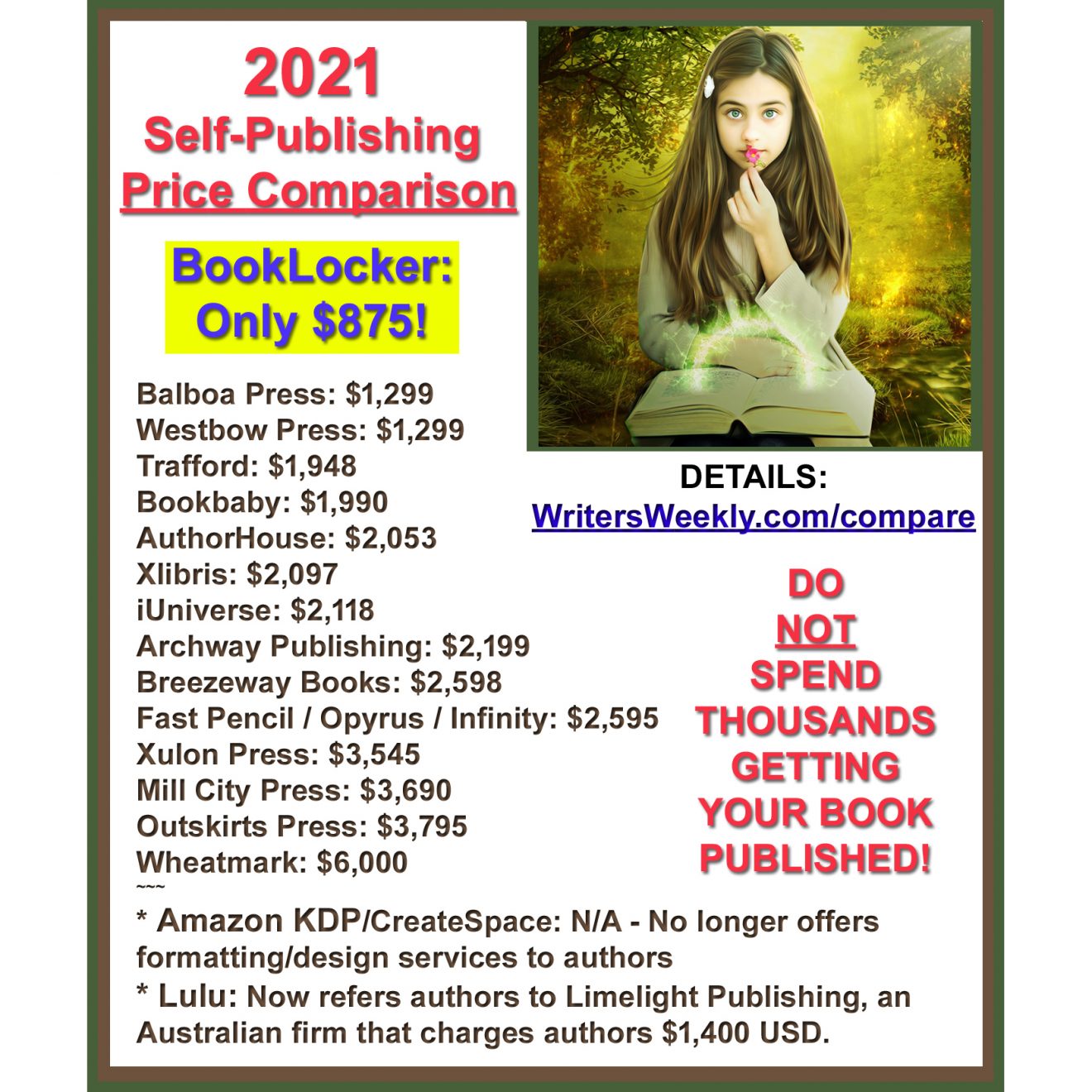 News From the Home Office
I jumped into the road in front of her truck, waving my arms, and yelling, "OH NO NO NO NO NO! You are NOT LEAVING!!"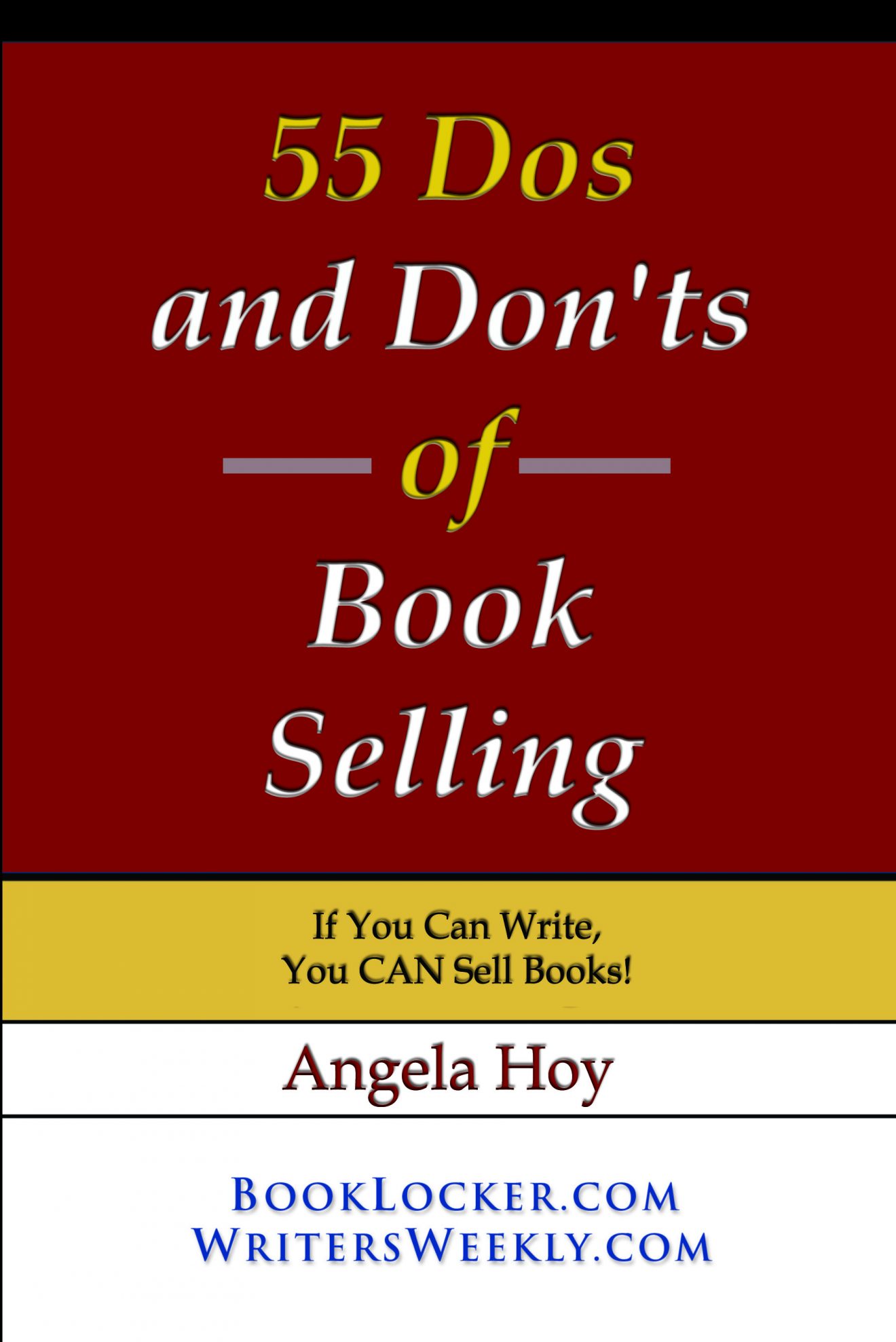 Feature Article
My article about our peaceful and multi-cultural neighborhood vendors, surviving after the Covid lockdown, would never be published because Militant Muslims, with full Israeli citizenship and all its privileges, burned down every shop while rioting in the area I'd written about...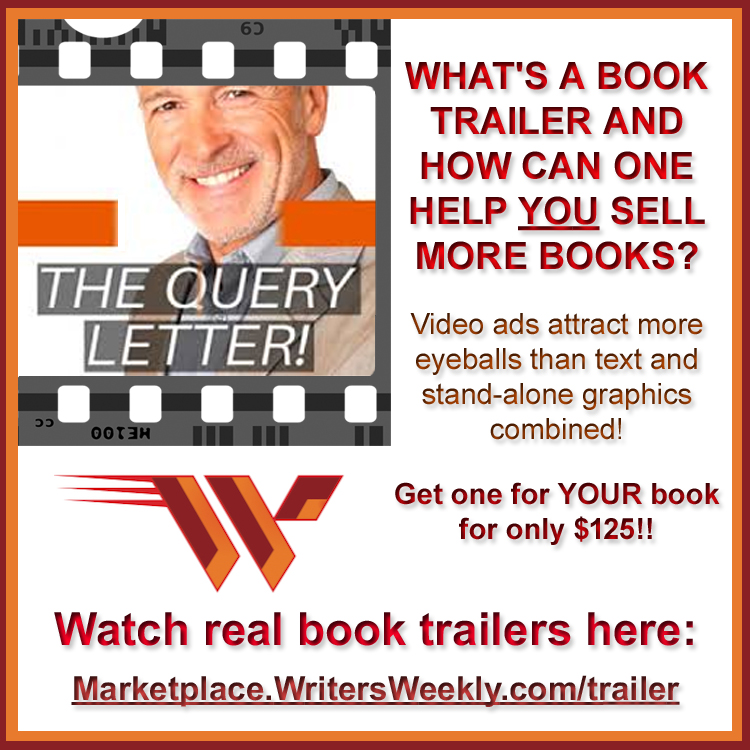 In The News!
MORE: The hidden ties between spies and journalists; Hedge fund buys several of the nation's top newspapers; China paid U.S. newspapers to run pro-China propaganda; Cuomo earned $5.1M on book deal; and 1619 Project founders loses tenure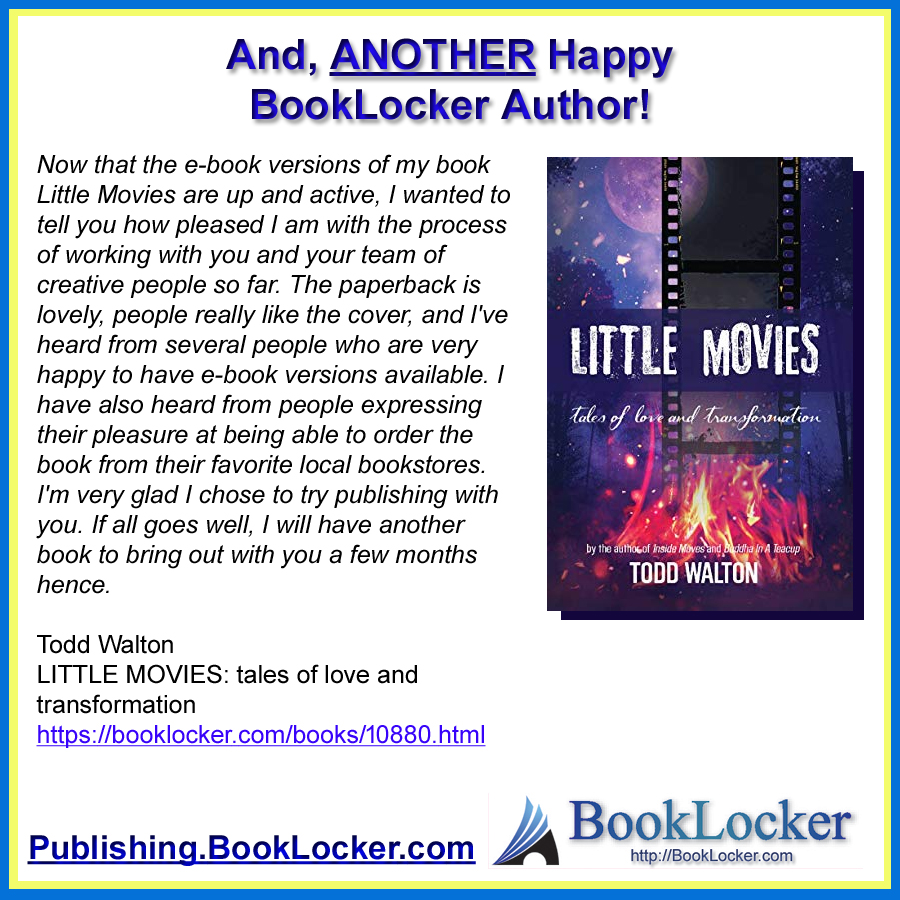 Ask The Expert!
"If they accept the article, but never print it, can it be sold to another publication?"


Get a FREE QUOTE Today!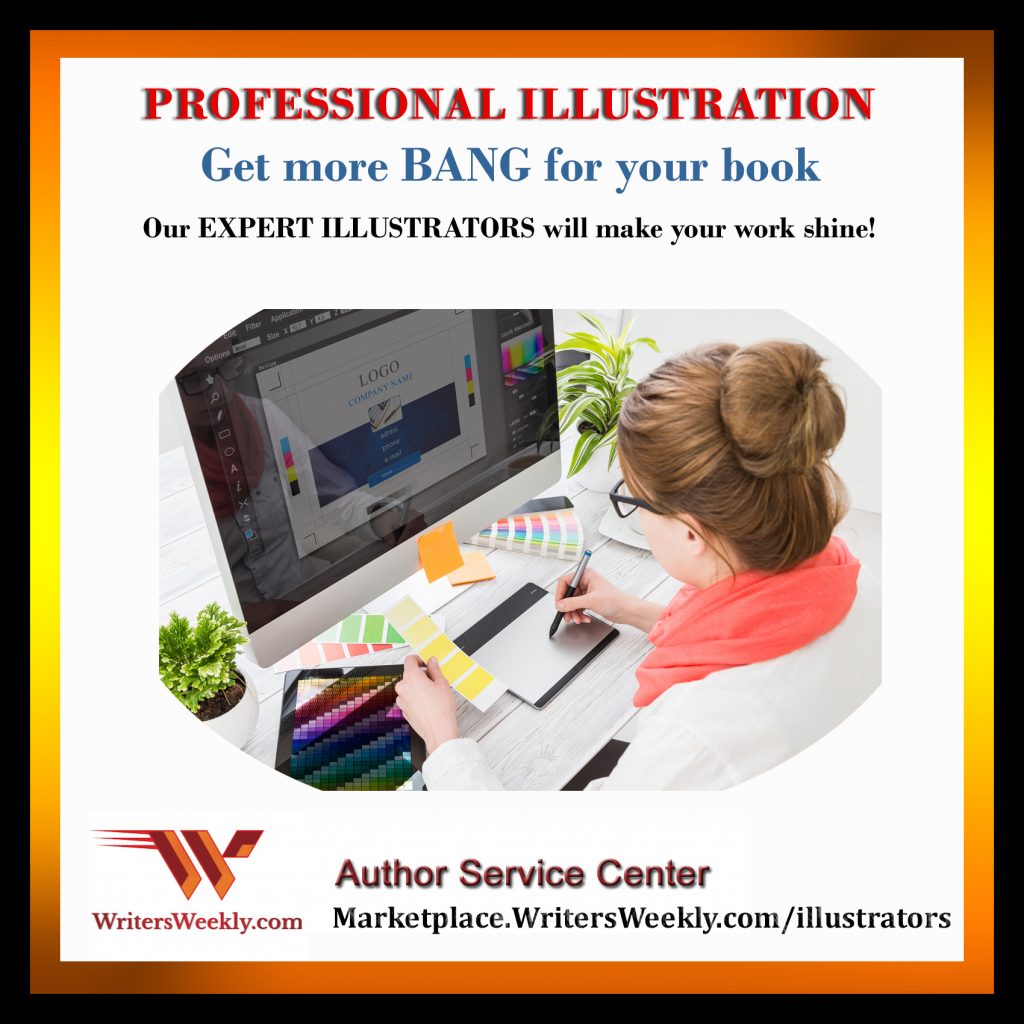 Paying Markets for Writers
"The Archive is a history site devoted to uncovering untold historical stories. From features on extraordinary individuals to pop culture listicles, we seek to change the way readers engage with history." Pays within 60 days of acceptance. No reprints. Responds within two days.


"An eco-agriculture magazine devoted to sustainable, organic farming and gardening, holistic human and animal health." 50% freelance. Welcomes new writers. Circ. 18K. Monthly. Pays on publication. Publishes ms 1-3 months after acceptance. Buys first rights. Accepts reprints. Responds within one week.


"A Fine Parent is an online community for parents who believe that Great Parents are Made, Not Born. Each week on the blog we publish one in-depth article on supporting parents to embrace Positive Parenting and stay on board no matter what life throws at them." Welcomes new writers who follow the writer guidelines. Weekly. Pays on acceptance. Publishes ms within 1-6 months of acceptance. Buys all rights. No reprints. Submit complete ms by email. Sample articles available online.


60% freelance. "ALLEGORY is a biannual publication of science fiction, fantasy, and horror. Founded in 1998, we are one of the oldest continually running ezines in the world. We publish quality original fiction by new and established authors from all around the globe." Welcomes new writers. Buys first rights for six months. Accepts reprints.


Get Memes of Your Readers' Reviews for Your Social Media Marketing!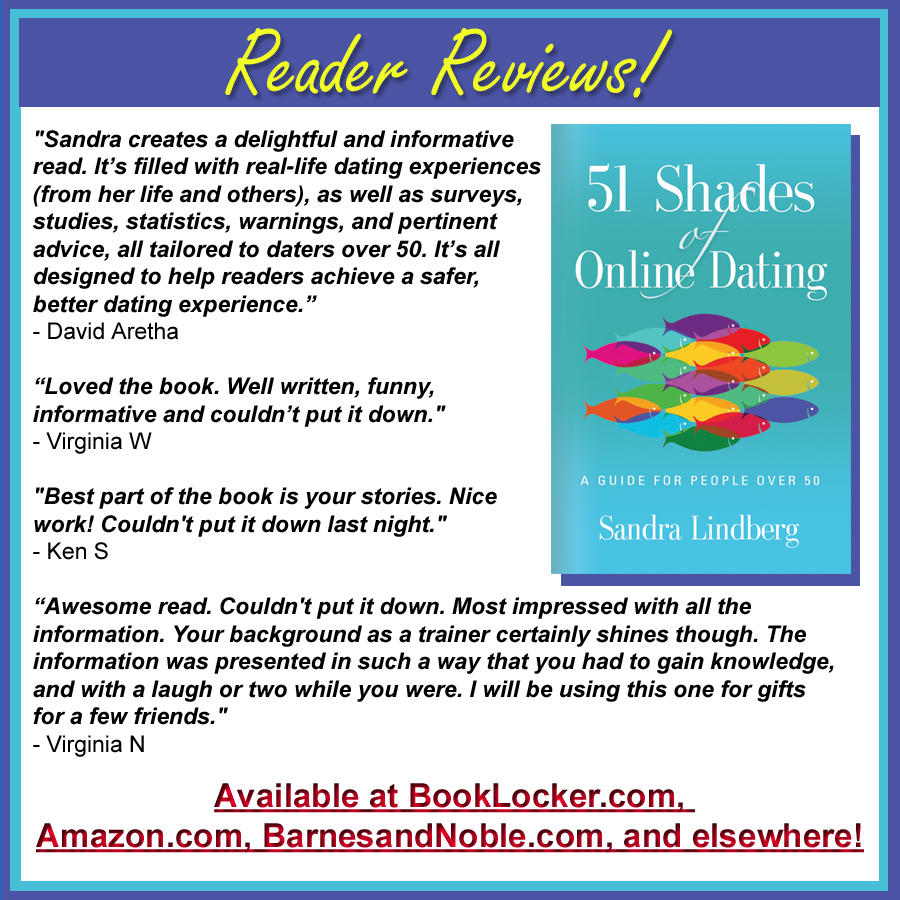 NEED WRITERS, BLOGGERS, EDITORS, AUTHORS, OR OTHER CREATIVE FOLKS?? We'll post your ad on WritersWeekly FOR FREE. Please complete THIS FORM.
30 freelance writing jobs!
Freelance B2B Op-Ed Writer – Pays $60K-$65K/year
Rosebud Communications


Freelance Multimedia Journalist
WCPT 820


Freelance Copywriter & Editor – Pays $45K-$50K/year
The Humane League


Freelance Finance Writer
Twin Mountain Media


Freelance Website/Press Article Writer
Facilius Inc.


Freelance Content Editor
LinkDoctor LLC


Freelance Writer
Web Smart


Freelance Writers
Book Maverick


Freelance Writers
Great Vancouver Homes


Freelance Writer
Tent Camping Trips


Freelance Writer
Care Lamps Ltd


Freelance Content Writer
Alpha Efficiency


Freelance Staff Writer
Likemind


Freelance Reality TV: List Editor
Screen Rant


Freelance Editor
Wild Sky Media


Freelance Cocktails & Wine Content Writer
LoveToKnow Media


Freelance Copywriter
Rauxa


Freelance Gaming Features: Editor
Screen Rant


Freelance Bilingual Content Writer
Monster Worldwide


Freelance Writer
The Hustle


Agency Copywriter – Pays $82K/year
Liaison Creative + Marketing


Freelance Community Editor
BuzzFeed


Freelance Comics Content Writer
Comic Book Resources (CBR)


Freelance Copy Editor – Pays $42K-$55K/year
Eduphoria! Incorporated


Freelance Content Writer
ALLSEATED


Freelance Copyeditor/Writer
Barnard College


Freelance Blog Writer – Pays $9-$18/hour
Content Cucumber


NEED WRITERS, BLOGGERS, EDITORS, AUTHORS, OR OTHER CREATIVE FOLKS?? We'll post your ad on WritersWeekly FOR FREE. Please complete

THIS FORM

.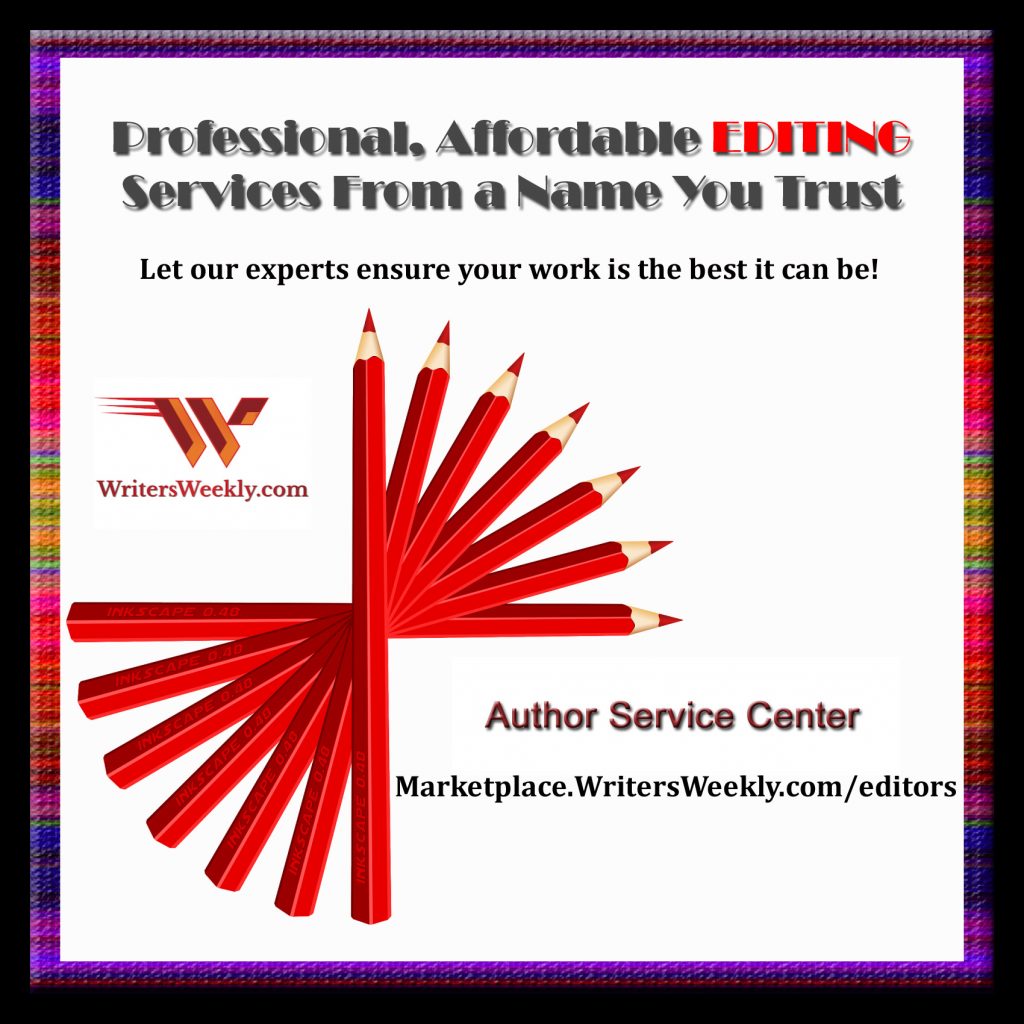 Marketing Secrets
While the thought can be terrifying, getting feedback makes you a good writer. And, good writers make more money!