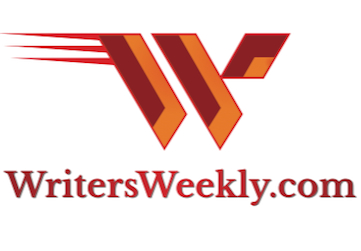 April 23, 2021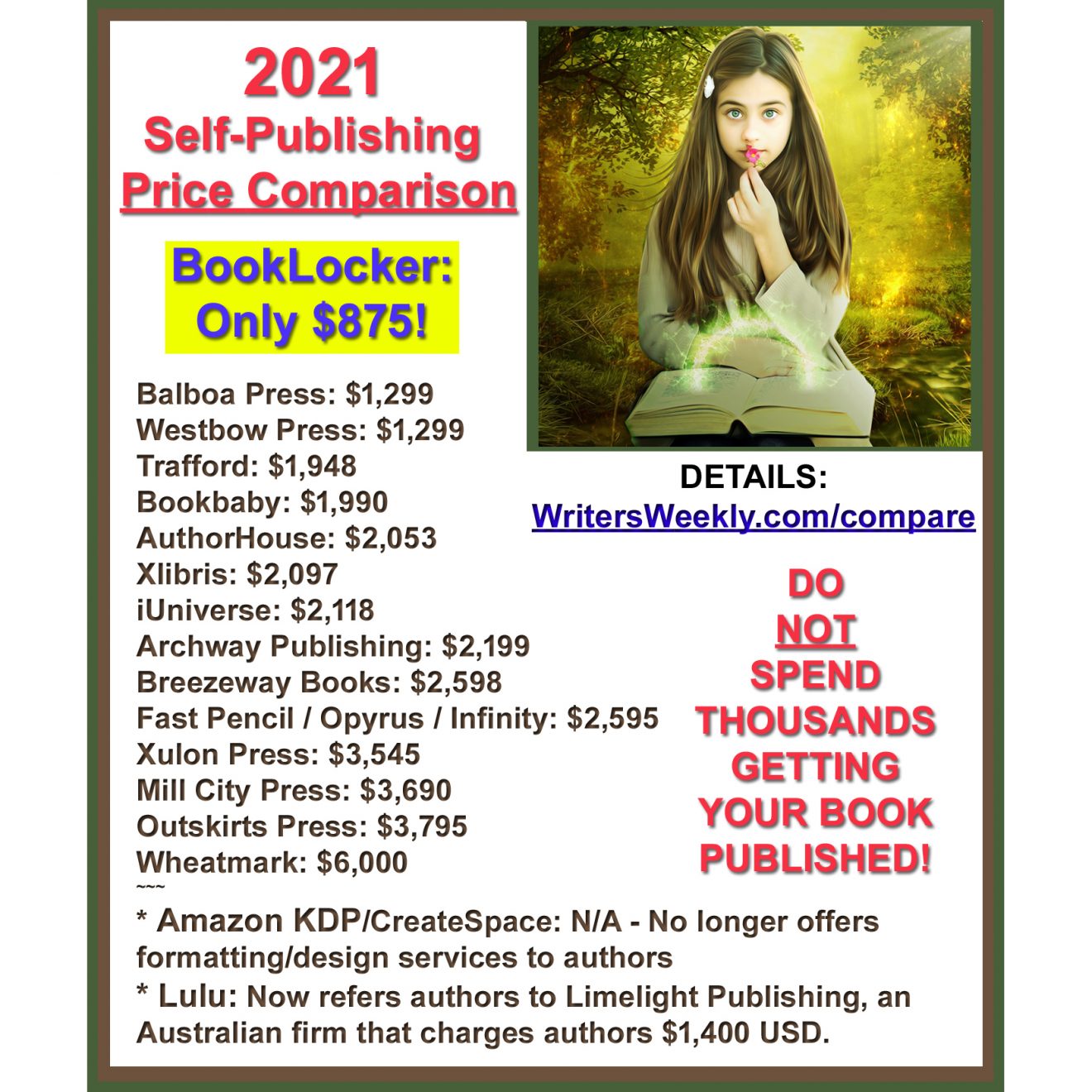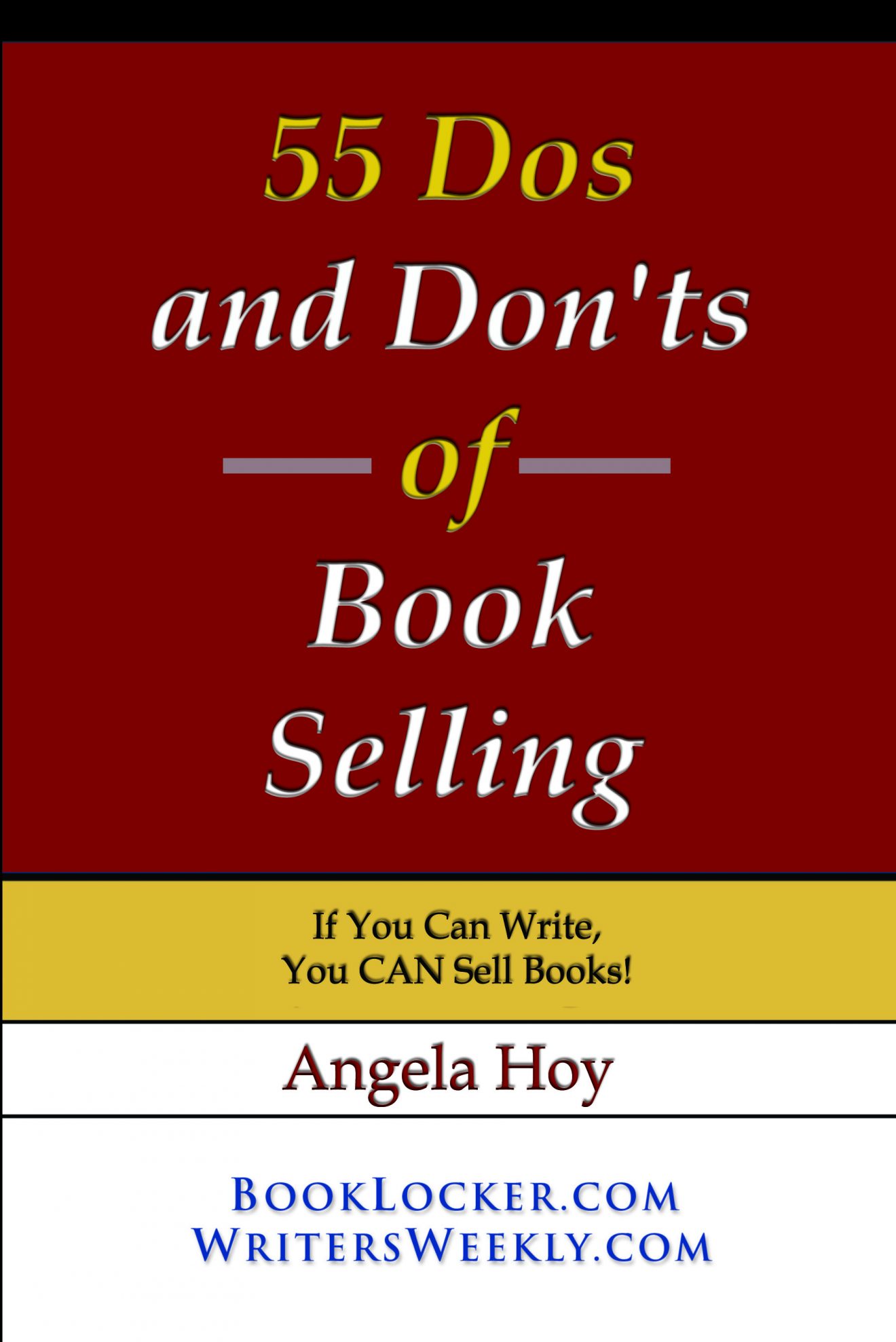 Contents
Paying Markets for Writers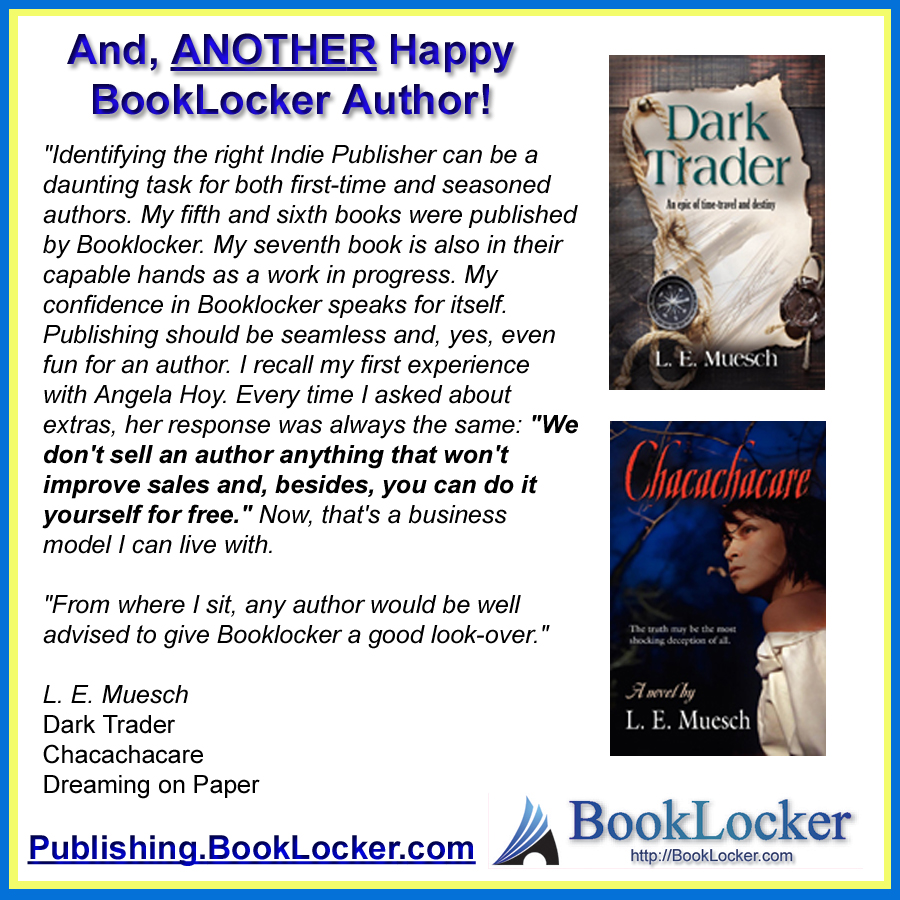 From the Publisher's Desk
I was very interested in one podcast series but the narrator's voice had a twangy tone that reminded me of a screechingly bad note on my guitar...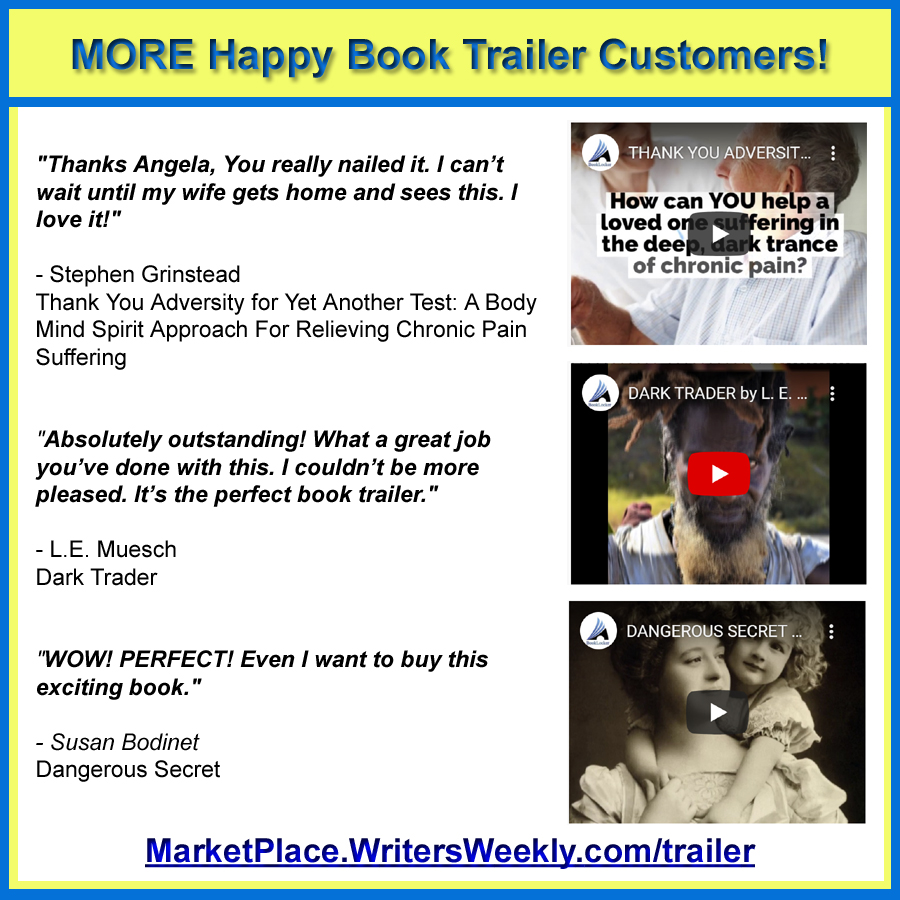 News From the Home Office
The driver of an 18-wheeler to my right laid on his horn, and waved wildly at us. What the HECK?!?!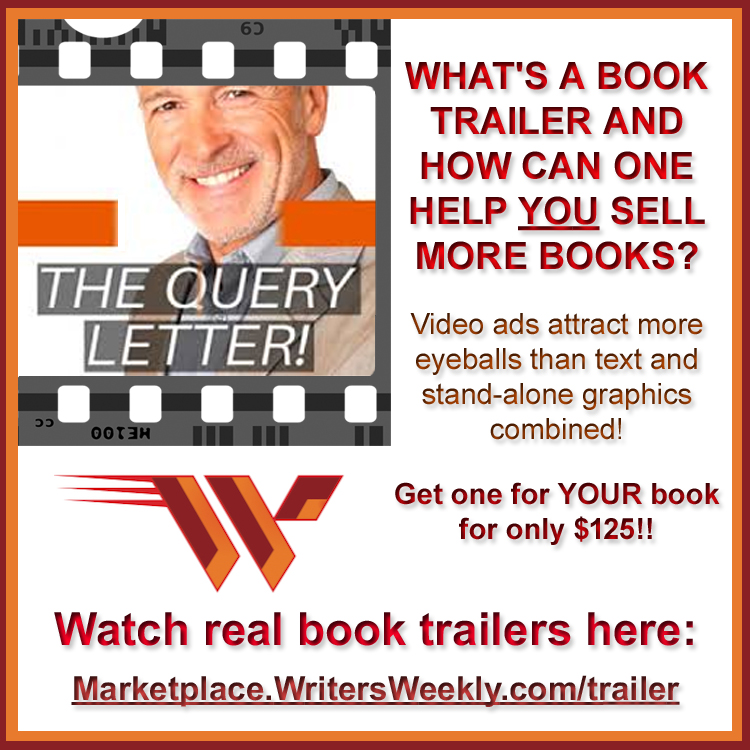 Feature Article
If articles and informational pieces aren't your thing, writing short stories can be a great way to earn income as a freelance writer!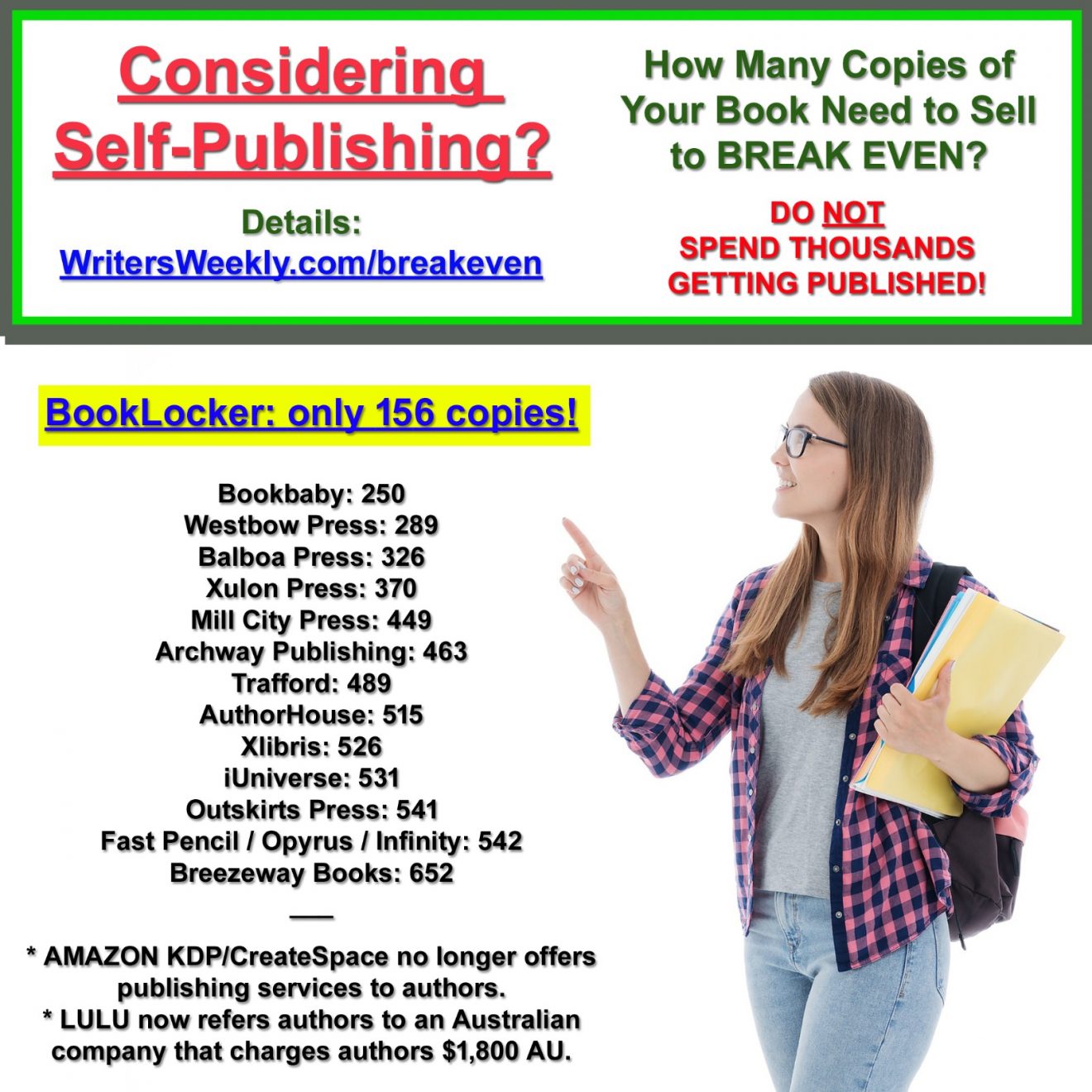 In The News!
MORE: Cuomo's Book Finances Questioned; Klobuchar Publishes Anti-Monopoly Book With Publisher Under Monopoly Probe; and My Pillow vs Dominion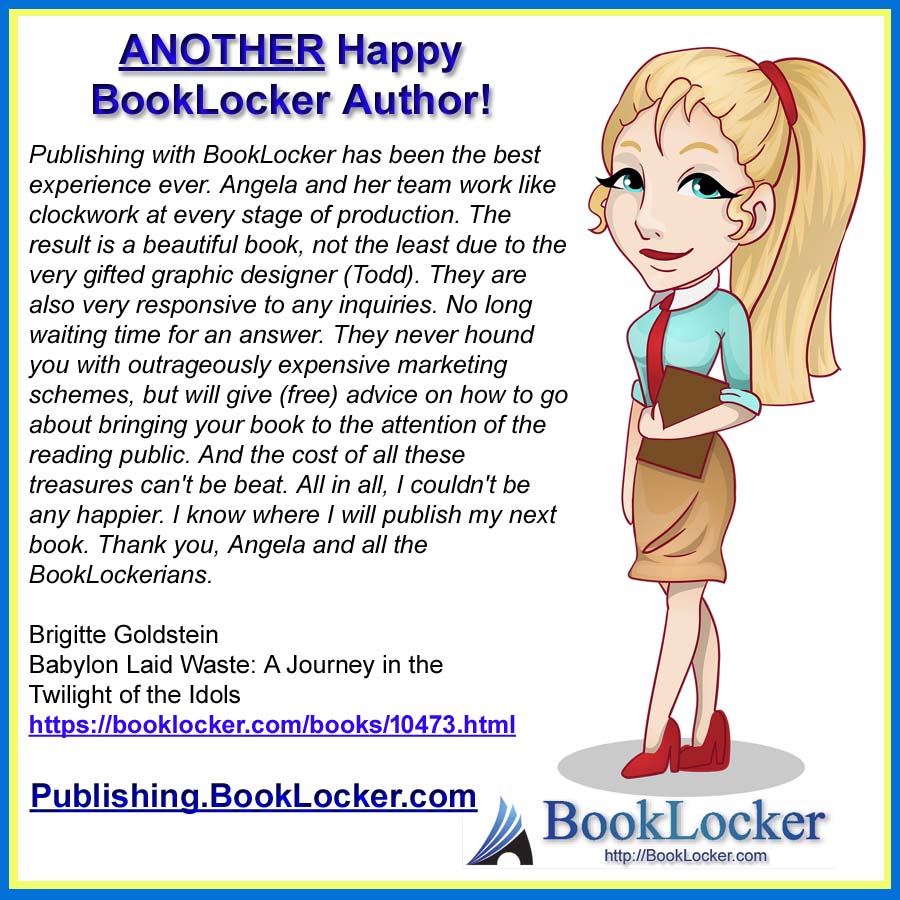 Ask The Expert!
"If I get rid of the paperback, people will buy the hardcover one instead and my profits will increase, right?"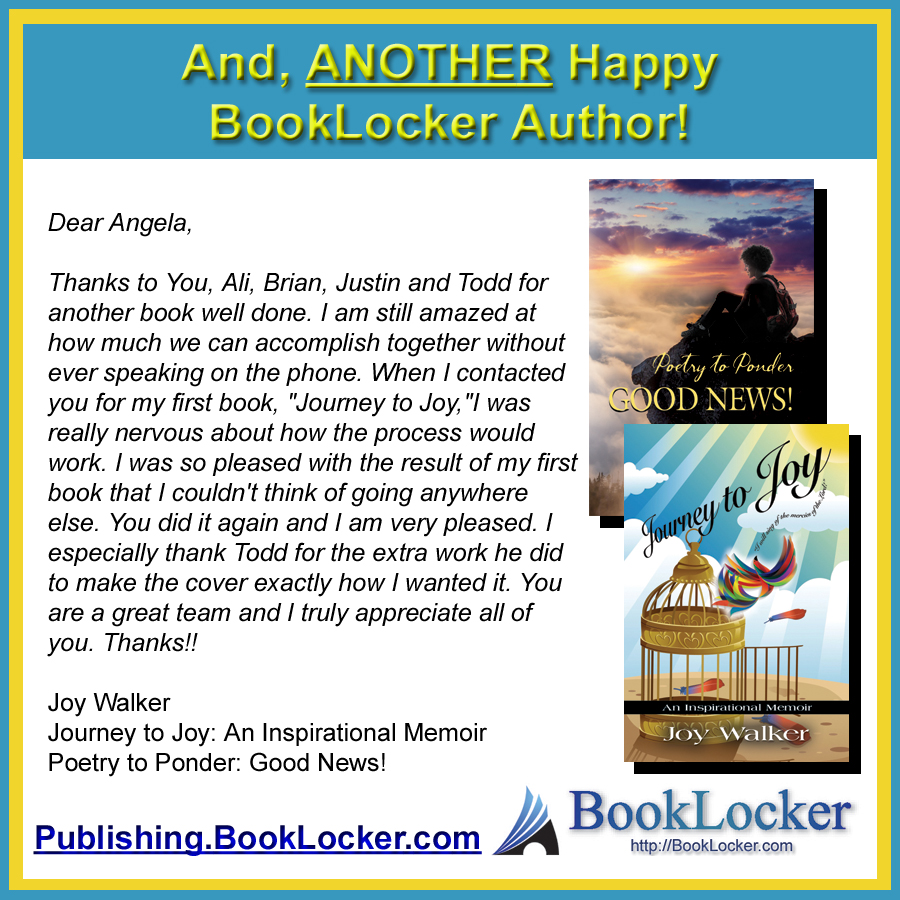 Paying Markets for Writers
"Faith Today is the leading national magazine for Canada's estimated four million evangelical Christians. It connects, informs and profiles Evangelicals, equipping them with expert research and insight into Canadian culture, Christian life and ministry. Since 1983, Faith Today has informed readers on a wide range of key issues, providing profiles, analysis, opinions, book and music reviews, and practical how-to articles. Faith Today is published by The Evangelical Fellowship of Canada, the national association of Evangelicals in Canada and the Canadian regional member of the World Evangelical Alliance."


Pays: $0.15-$0.25 CAD/word
"Jack and Jill is an award-winning magazine for children ages 6-12. It promotes the healthy educational and creative growth of children through interactive activities and articles. The pages are designed to spark a child's curiosity in a wide range of topics through articles, games, and activities." Welcomes new writers. Pays on publication. Publishes ms several months after acceptance. Buys all rights. No reprints. Responds in 3 months.


"Downstate Story has been publishing quality fiction, featuring mostly writers from Illinois and the Midwest, since 1991." Welcomes new writers. Annual. Pays on publication. Publishes ms up to a year after acceptance. Buys first rights. No reprints. Guidelines online.


"Field Engineer is an online marketplace that connects companies with telecommunications work with the global field engineers who have the skills and availability to complete them. With more than 15,000 skilled field engineers in 147 countries, Field Engineer has already helped 45 service providers get jobs done." Pays on acceptance.


Pays: Rs.10 per word, and Rs.1000 per 2000 words.
NEED WRITERS, BLOGGERS, EDITORS, AUTHORS, OR OTHER CREATIVE FOLKS?? We'll post your ad on WritersWeekly FOR FREE. Please complete THIS FORM.
30 freelance writing jobs!
Freelance Content Writers

– Pay starts at $14/hour.
Career Karma


Freelance Staff Writer

– government technology. Includes benefits.
e.Republic, Inc.


Freelance Social Media Manager
Breyer Animal Creations


Freelance Home Design and Lifestyle Writers
House Digest


Freelance SEO Copywriter
Static Media


Freelance Content/Documentation Writer
Bluefin


Freelance Content Writer
World Relief


Freelance Blogger
bloggerboy


Freelance Fitness Blogger
blind ad


Freelance Medical Writer
Piper Companies


Freelance Editor
Zeta Global


Freelance Gaming Content Writer
CBR


Freelance Content Writer
GetPhound


Freelance Anime News Writer
CBR


Freelance Comics News Writer
CBR


Freelance Medical Writer
Syneos Health


Freelance Managing Editor
Gossip Cop and Oola


Freelance TV Recaps Editor
Vox Media, LLC


Freelance Script Writer
Cella


Freelance Content Editor

– Finance
Fit Small Business


Freelance Content Editor

– Retail & Ecommerce, HR, and Starting a Business
Fit Small Business


Freelance Science Writer
The American Institute of Physics (AIP)


Freelance Beauty/Hair Writers
Wig Reports


Freelance Golf Writer
My Golf Heaven


Freelance Pro-Military/First Responder Writers
Thin Line News


Freelance Floridian Writer/Researcher
Market Publishing


Freelance Writer

– for soundproofing website
Quiet Livity


Freelance Writer

– for software review blog
ChainProject


Freelance Writer
Facilius Inc


Freelance German Native Editor

– for coffee website
Coffeeness


NEED WRITERS, BLOGGERS, EDITORS, AUTHORS, OR OTHER CREATIVE FOLKS?? We'll post your ad on WritersWeekly FOR FREE. Please complete

THIS FORM

.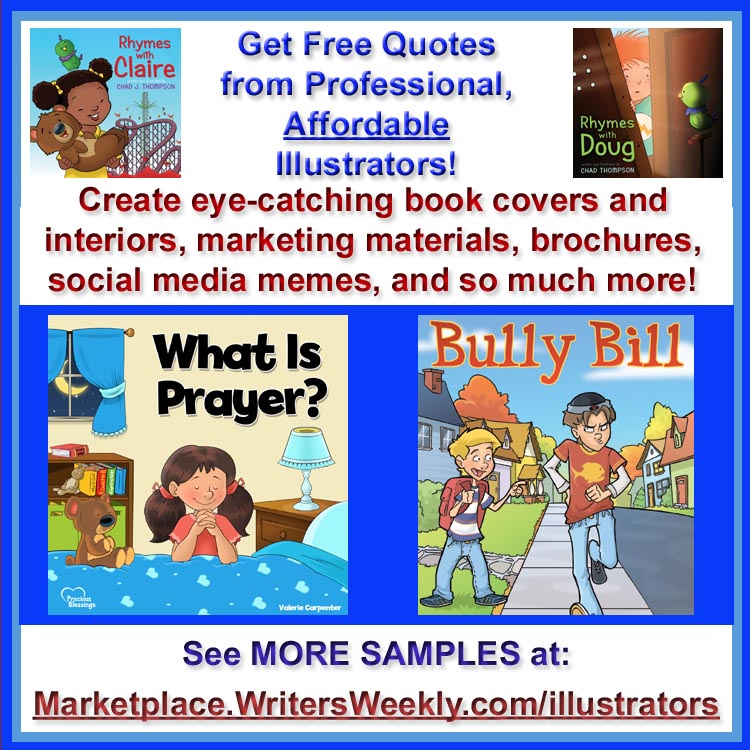 Marketing Secrets
Speaking in front of a group of people can be intimidating. But, before you ask, "What will I talk about?" stop and think about everything that you, as a writer, do best!