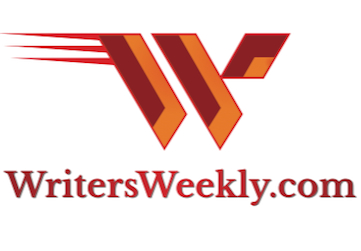 THE SPRING CONTEST IS TOMORROW!!
DON'T MISS OUT ON THE FUN!!! :)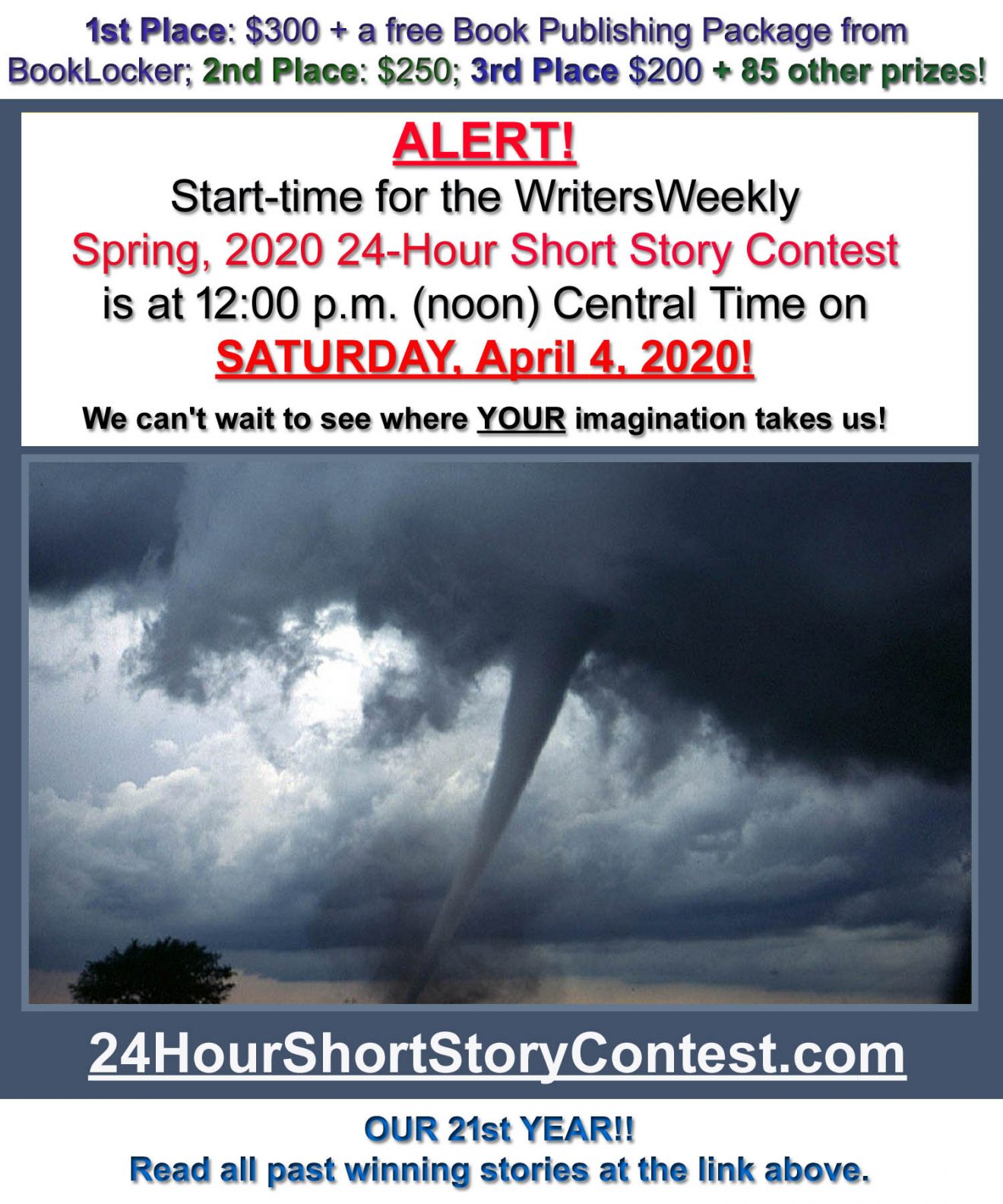 April 03, 2020
Contents
This Week's Backstories! How did these authors get the ideas for their books?
Paying Markets for Writers and Photographers for 04/03/20


Angela's Desk
Are you ready for a happy-go-lucky Springtime topic? Or, will it be a something intriguing and suspenseful? Or, will it be something else entirely? You''ll soon find out!
Grab a fresh cup of coffee, put on your comfy shorts, open the window, turn on your laptop, crack your knuckles, and get those creative juices flowing!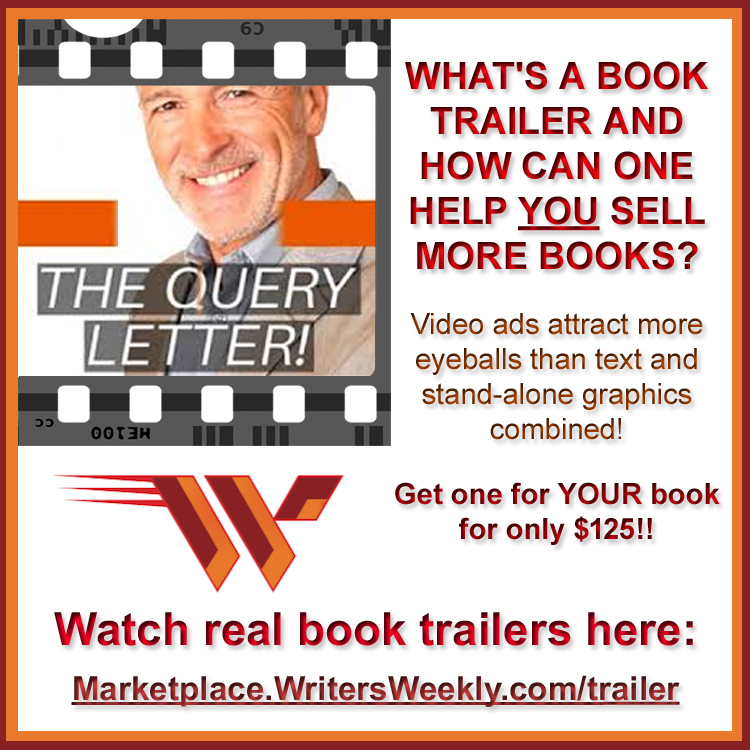 News From the Floating Home Office
I admit I was feeling a little bit evil on the day that I....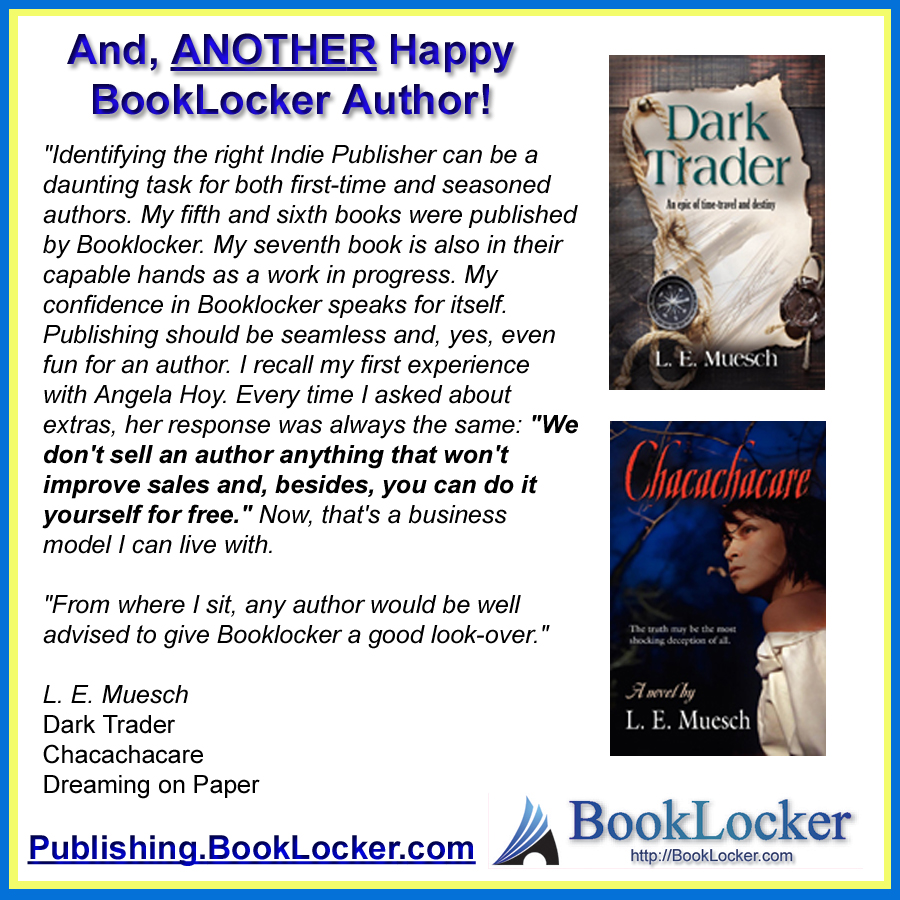 This Week's Backstories
Finally, he exploded in frustration, screaming in anger at his son's inability to perform. He left the room, and returned in less than an hour, holding in his hand 'my' completed paper! "You will take this to school, tomorrow, and hand it in as your own. I don't' want to hear another word. Now, go to bed!"
If you had told me 30 years ago that I would have a published book by now, I would have guessed, or hoped, it would be something philosophically deep with societal impact. My book is neither...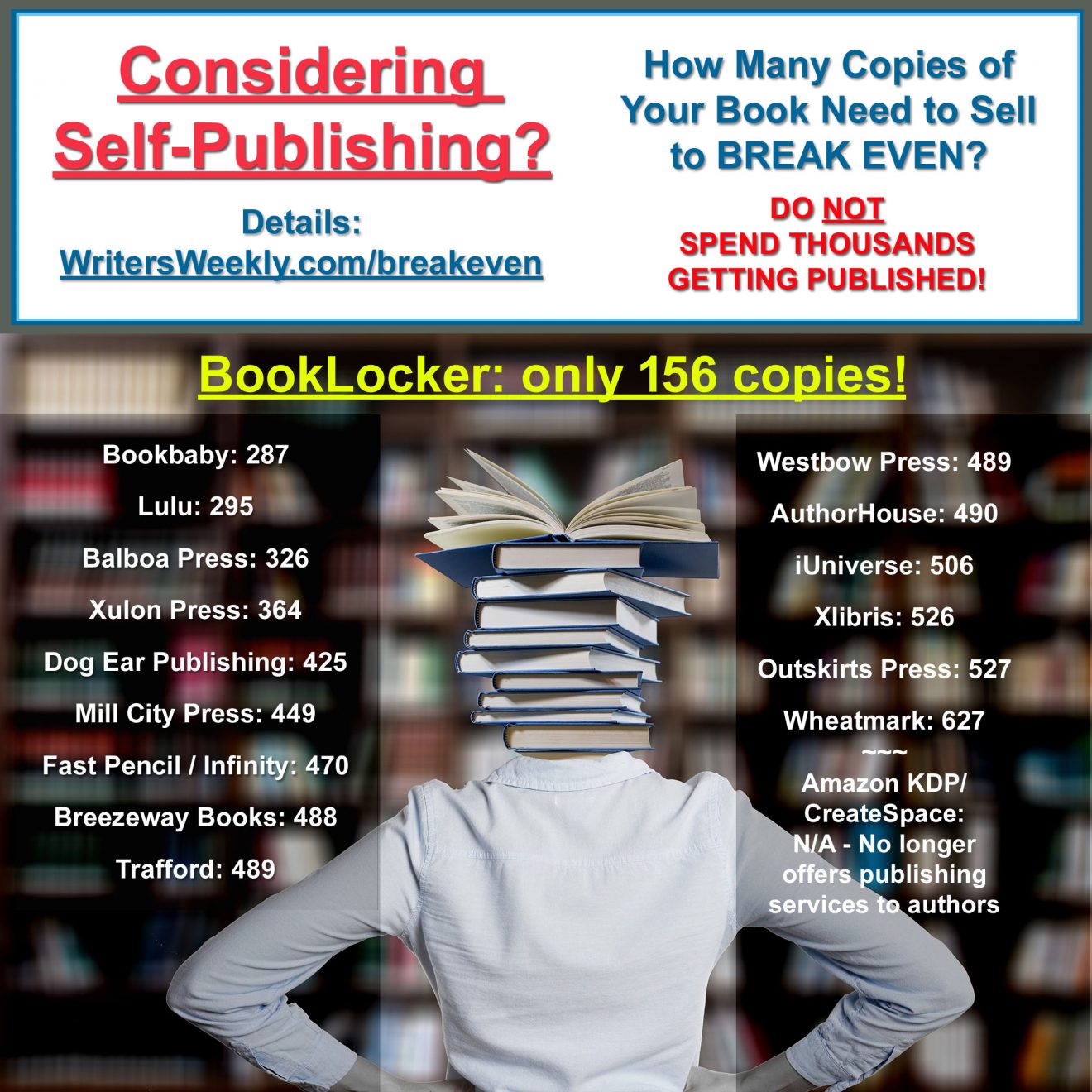 Feature Article
Anything that causes grief or extreme stress can affect our ability to remain creative, and to keep working. This, in turn, can result in severe loss of income. Here are some helpful tips on how to keep working through tragic life events.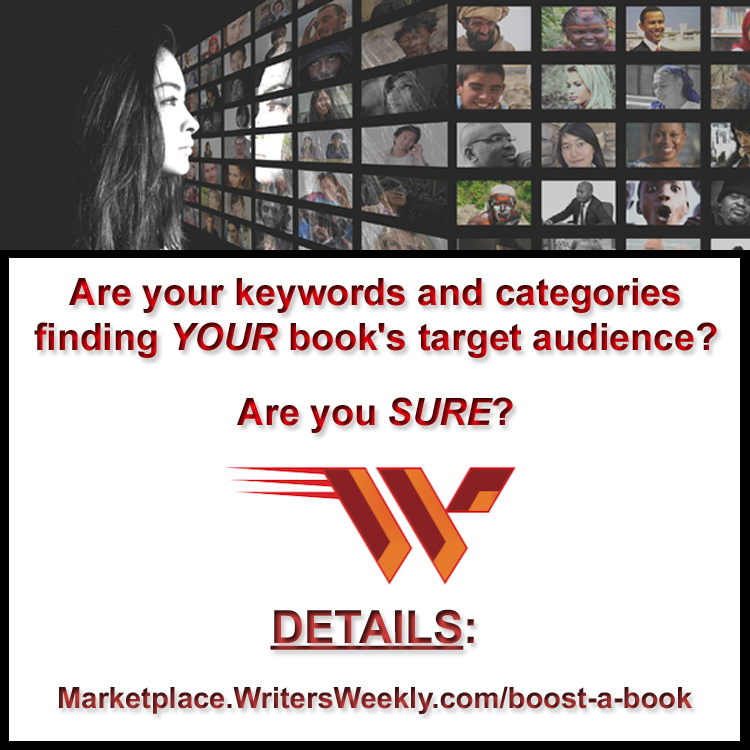 Ask the Expert
"Did my publisher sell my information to these companies? Did someone else?"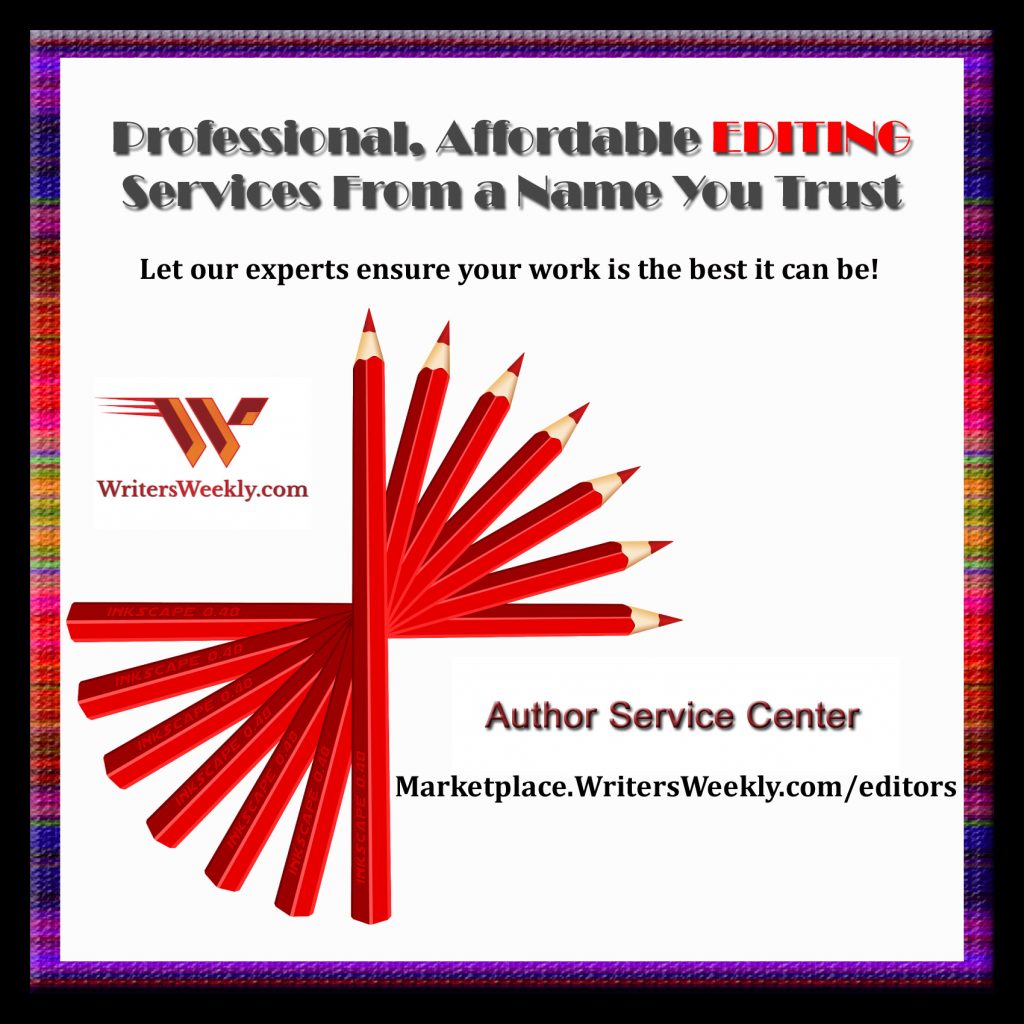 In The News ...
Book sales increase because they're inexpensive entertainment; A dozen journalists releases from executive's libel lawsuit; How U.S. presidents in history have tried to stop people from insulting them; How to read Kindle ebooks without a Kindle; Victoria Strauss delivers AGAIN!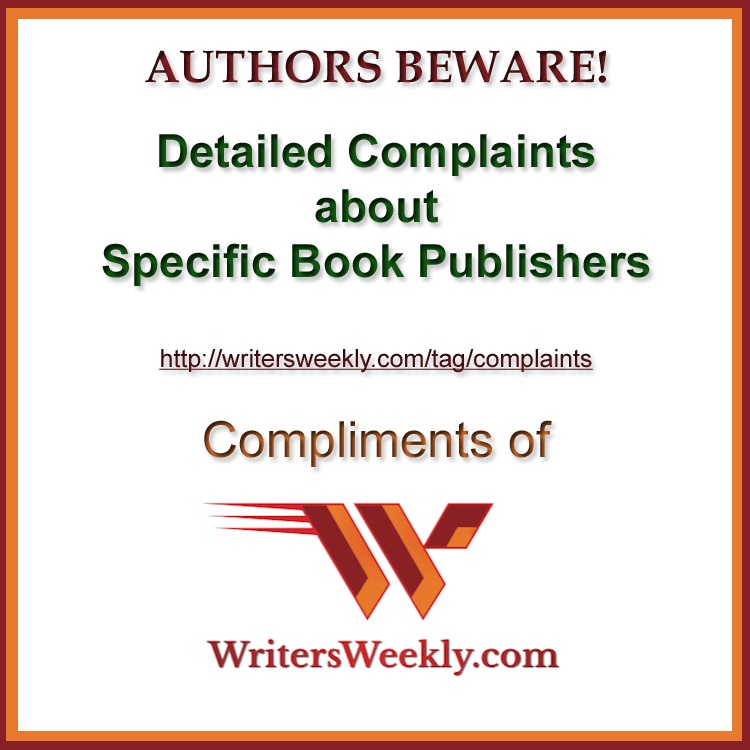 Paying Markets for Writers
"St. Anthony Messenger is a Catholic family magazine that aims to help its readers lead more fully human and Christian lives. Our mission is to spread the Gospel in the spirit of St. Francis. We publish articles that report on a changing church and world, opinion pieces written from the perspective of Christian faith and values, personality profiles, and fiction which entertains and informs." Monthly. Pays "upon signed contract." Publishes ms within a year of acceptance. Buys first worldwide serial rights. No reprints. Responds in one month.


Pays $0.20/word for articles up to 2,000 words. Pays $2/line for poetry.
100% freelance. "Representation matters, and Sesi represents Black girls to the fullest as the only teen magazine on the newsstand geared toward this demographic. With each issue, our teen readers (target ages 13-19) can see themselves reflected on the covers, in the editorial, and in the advertisements. Our mission is to fill that void in the mainstream magazine marketplace, in which Black girls are virtually invisible, through an entertaining mix of features highlighting beauty, fashion, culture, social issues, and more." Welcomes new writers. Quarterly. Pays 30 days after invoice is received. Invoices are sent after editing and final approval. Buys all rights. No reprints. Responds in 24-48 hours.


Pays flat rate of $100/article.
"The Puritan began in 2007 as an independently funded print journal dedicated to publishing fiction, essays, and interviews in Ottawa, Ontario, and was sold in bookstores across the city. In its early years, The Puritan was Ottawa's only quarterly prose journal. After a brief hiatus, the magazine returned to publishing, now in the form of an online magazine run from Toronto. Since expanding its mandate to include poetry and reviews, The Puritan now seeks to publish the best in all forms of writing." Welcomes new writers. Quarterly. Pays on publication. Publishes ms 1-3 months after acceptance. Buys First rights. No reprints. Responds in 1-4 months.


Pays $150 for fiction, $25 per poem, $200 for essays, $100 for interviews and $100 for reviews.
Freelance Writing, Blogging, Editing, and Photography Jobs for 04/03/2020
NEED WRITERS, BLOGGERS, EDITORS, AUTHORS, OR OTHER CREATIVE FOLKS?? We'll post your ad on WritersWeekly FOR FREE. Please complete THIS FORM.
29 freelance jobs!
Freelance Blogger – in New York City area
blind ad


Freelance SAT/ACT Math & Science Experts (Teachers) – to write test/lessons
prepscholar.com


Freelance Writers – who used to be waiters/waitresses
Remedy Review


Freelance Research Writers
Wonder


Freelance Sales and Marketing Writer
digital marketing firm


Freelance Investigative Journalists – Pays $100
hiago.com


Freelance Content Strategist / Writer
Clerky


Freelance Copy Editor – Spanish fluency
Axios


Freelance Ghostwriter/Blogger – for cosmetic brand
blind ad


Freelance News Writer
CinemaBlend


Freelance Software Reviewers
Cloudwards.net


Freelance Remote Writer for Email Newsletters
Inside.com


Freelance Content Writers
This Is Why I'm Broke


Freelance Content Marketing Writer – privacy-focused
abine


Freelance Copywriter & Editor
WebFX


Freelance Hardware Technical Writer
industrial equipment supplier


Freelance Online Writing Tutor – Pays $12-$14/hour.
NetTutor


Freelance Website Content Writer – Pays $30-$35/hour
SphereAccess


Freelance Website Content Writer – Pays $15-$20/hour
Wed Your Ways


Freelance Content Writer – near Las Vegas preferred
Players Publishing Limited


Freelance Spanish Content Writer With Legal Background
ANUSEO


Freelancer, Legal Research/Writer – Pays $25/hour
Massachusetts Continuing Legal Education


Freelance Addiction & Mental Health Content Writer
Addiction & Mental Health


Freelance Writers – Pays $31,500-$45,000/year.
Loop Magazine


Freelance Technical Writer – Pays $25-$32/hour.
Open Systems, Inc.


Freelance Technical Writer
STAR Italy


Freelance Copywriter – B2B Technology
MarketReach, Inc.


Freelance Writer
Ez Texting


Freelance Content Writer
Lonia Shoes


NEED WRITERS, BLOGGERS, EDITORS, AUTHORS, OR OTHER CREATIVE FOLKS?? We'll post your ad on WritersWeekly FOR FREE. Please complete

THIS FORM

.