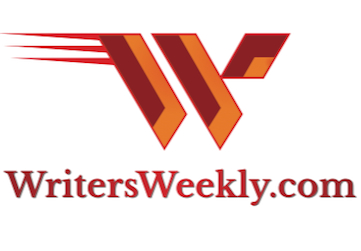 BOOK SALES ARE UP!
If you have a manuscript that's almost ready to publish, now is a great time to

get started on the publishing process!
April 30, 2020
Contents
This Week's Backstories! How did these authors get the ideas for their books?
Paying Markets for Writers and Photographers for 04/30/20


Angela's Desk
I know how it is being under quarantine. You're BORED. Bored OUT OF YOUR MIND! You want to write something FUN! What's more fun (and easier!) than writing about YOURSELF???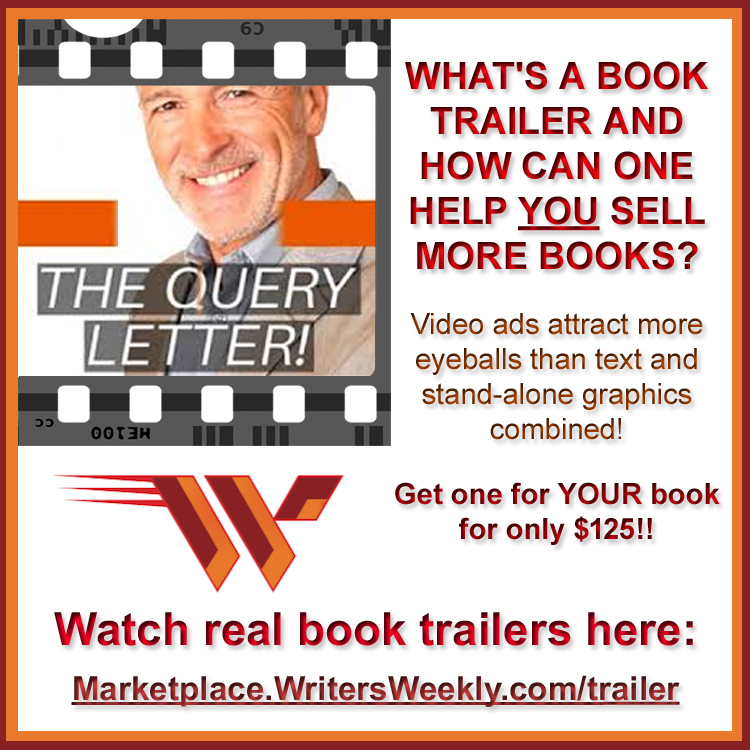 News From the Floating Home Office
Last week, we all Zoomed with Grampa for his birthday and that was very special for him, and for us. It was kinda funny! Our daughter's screen was too dark. Richard's webcam wasn't working so he was a black box. Our son Frank was holding his dog and, somehow...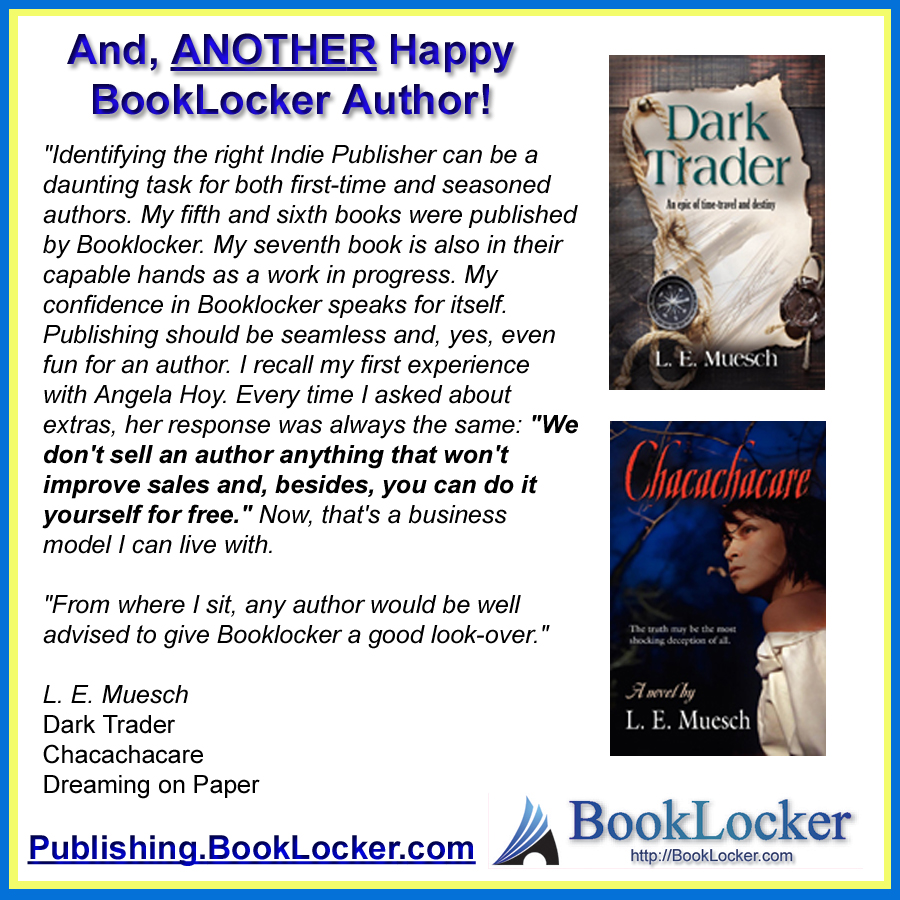 This Week's Backstories
Then, there are those things that I and many drivers have witnessed that have not been too pleasant, while other things were unbelievable and, yet, still even other things that were very humorous...
Initially, I scoffed at myself for thinking I could write something anywhere close to good enough. How dare I refer to myself as an author? I was out of my league before I even started...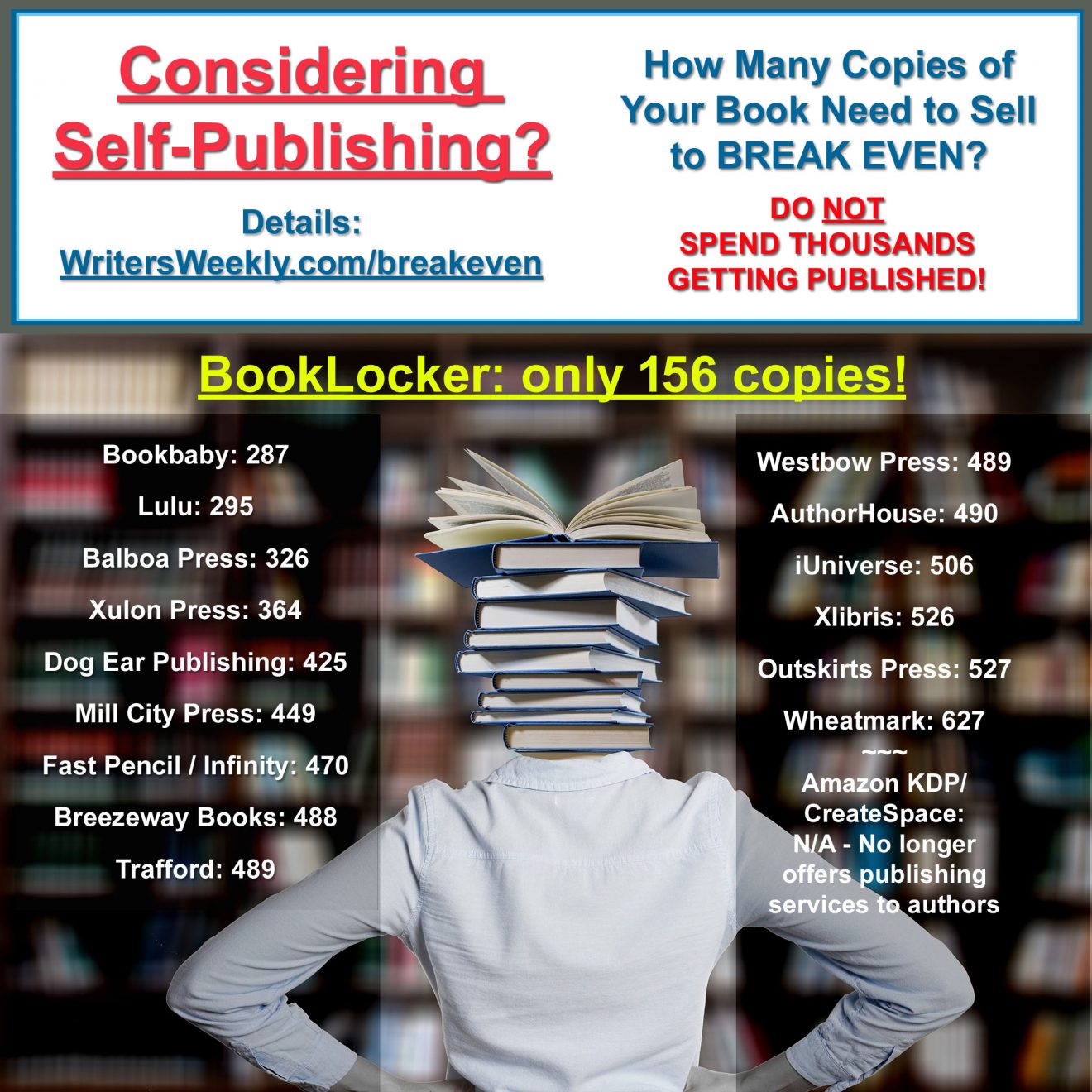 Feature Article
Creating marketing or promotional text to attract potential customers is called copywriting. Writing emails for promotional purposes is called email copywriting. Lots of companies will gladly pay a professional to perform this task, especially if those emails generate lots of leads!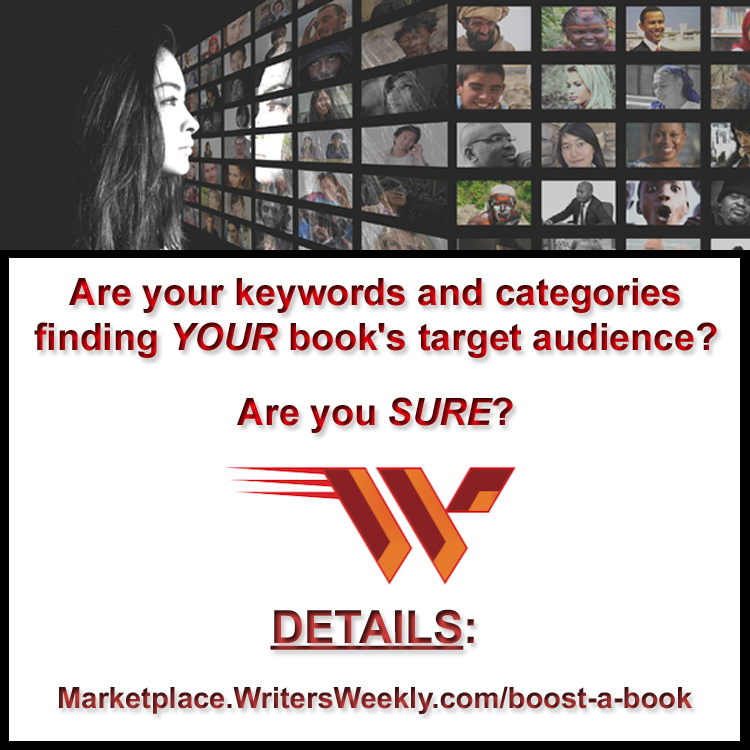 Ask the Expert
Two years ago, my former co-author and someone else attempted to "re-write" our original book. The new edition of the book still contains major swaths of my work...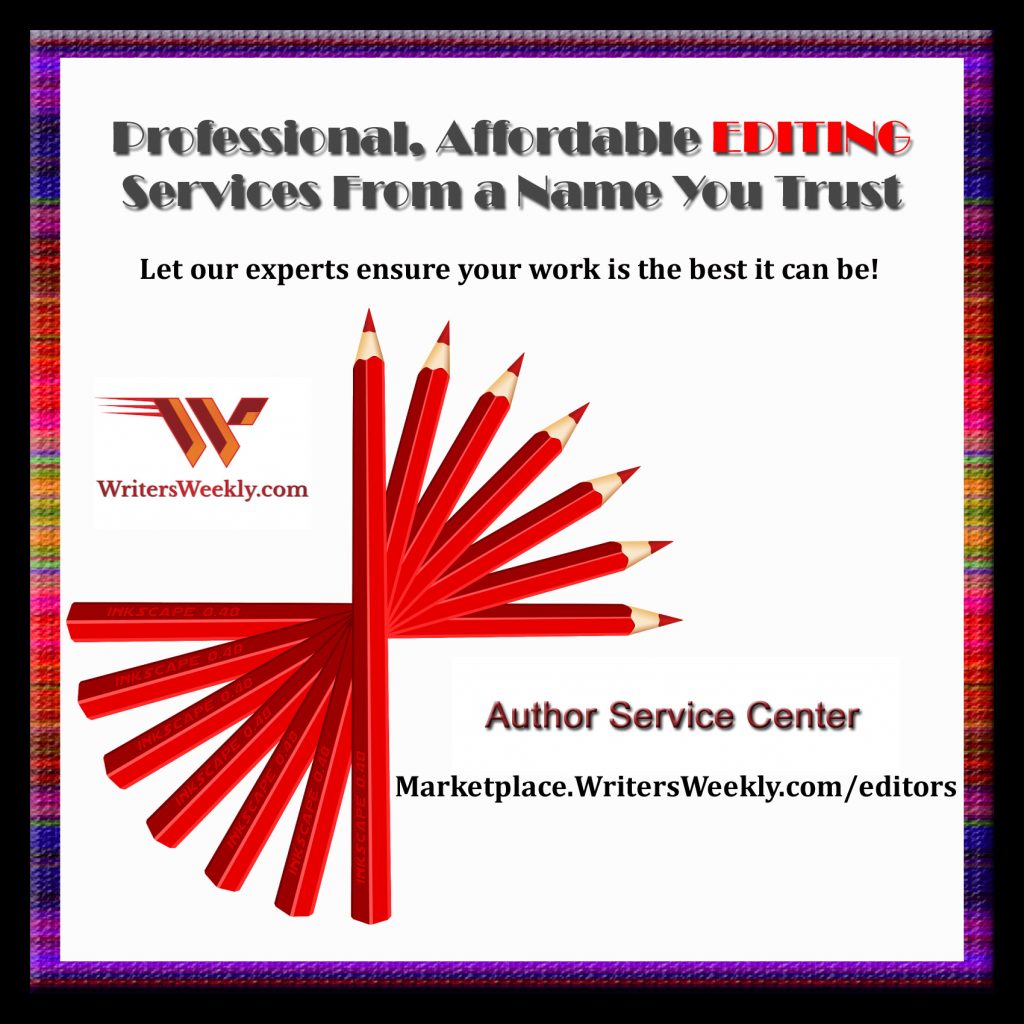 In The News ...
Museum inspects Elvis' Bible; Books Still Sell During COVID; Supreme Court Rules States Can't Copyright Statutes; Has Your HP Printer Suddenly Stopped Working? This Might Explain Why!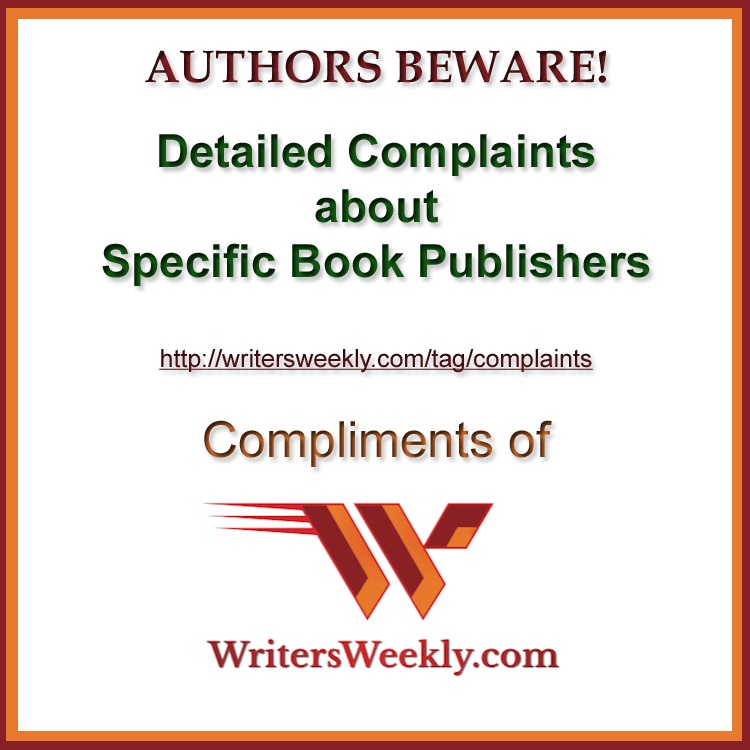 Paying Markets for Writers
"Founded in 1970 and edited by faculty, students, and staff from the renowned writing and literature programs at the University of Iowa, The Iowa Review takes advantage of this rich environment for literary collaboration to create a worldwide conversation among those who read and write contemporary literature. We publish a wide range of fiction, poetry, creative nonfiction, translations, photography, and work in emerging forms by both established and emerging writers. Work from our pages has been consistently selected to appear in the anthologies Best American Essays, Best American Short Stories, Best American Poetry, The Pushcart Prize: Best of the Small Presses, and The PEN/O. Henry Prize Stories." Guidelines online


PAYS $1.50 per line for poetry ($40 minimum) and $0.08 per word for prose ($100 minimum).
"A perfect-bound annual poetry magazine. We feature a range of kinds of poetry, although light verse is far less likely to be accepted." Warmly welcomes new writers. Circ. 350. Annual. Pays on publication. Publishes ms 2-12 months after acceptance. Buys first N.A. serial rights. No reprints. Responds in 1-4 months. Guidelines by mail with SASE.


"Diabetes Self-Management is a consumer health publication that aims to help people with diabetes control their condition. We cover nutrition, exercise, pharmacology, medical and technological advances, and mental health issues. We do not publish personal experiences, celebrity profiles, or research breakthroughs." 95% freelance. Welcomes new writers. Guidelines online.


NEED WRITERS, BLOGGERS, EDITORS, AUTHORS, OR OTHER CREATIVE FOLKS?? We'll post your ad on WritersWeekly FOR FREE. Please complete THIS FORM.
28 freelance jobs!
Freelance Sr. Content Writer
Freelance Video Game Feature/News Writer
Freelance US Investigations Editor
Conservative Writer

– Pays $50K-$60K/year
Freelance DIY Content Writer and Facebook Marketer

– Pays $12-$14/hour
Freelance Technology Blog Editor
Freelance Skateboarding/Surfing Ghostwriter
Freelance Dog & Pet Writers
Freelance Home Decor, DIY, and Interior Design Writer

– Pays $0.05/word
Freelance Home Writer

– Pays $100-$250/article
Black Rifle Coffee Company


Freelance External Evaluation Synthesis Writer
Freelance Creative Copywriter

– Pays $20-$40/hour
Freelance Beauty Writer

– Pays $7.25-$13/hour
Freelance Technical Writer

– Pays $13-$15/hour
Freelance Content Writer

– Pays $13-$20/hour
Freelance English Senior Content Writer/Editor
Digital Copywriter

– Pays $7,500/month
Freelance Pharma Technical Writers
Freelance Writer

– Pays $18/hour
NEED WRITERS, BLOGGERS, EDITORS, AUTHORS, OR OTHER CREATIVE FOLKS?? We'll post your ad on WritersWeekly FOR FREE. Please complete

THIS FORM

.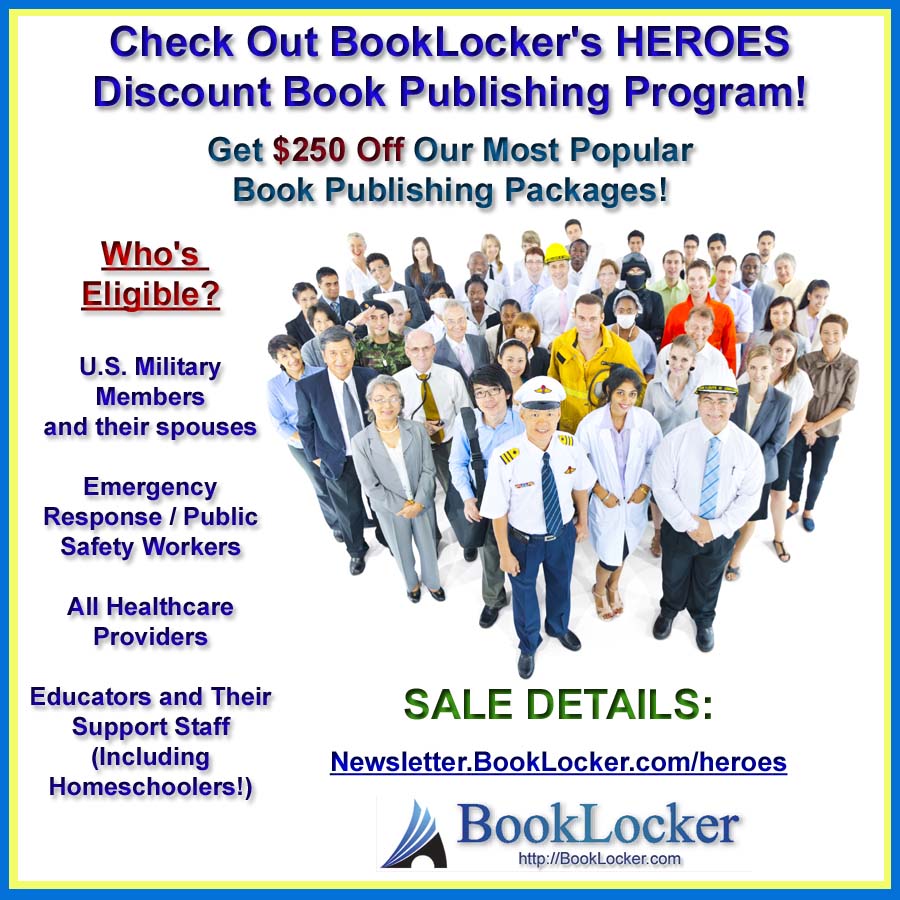 What prospective clients and editors are doing when deciding if they want to work with you, and why you absolutely need social proof.