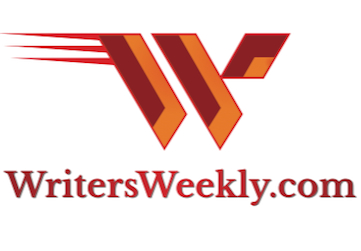 BOOK SALES ARE UP!
If you have a manuscript that's almost ready to publish, now is a great time to

get started on the publishing process!
April 16, 2020

Contents
This Week's Backstories! How did these authors get the ideas for their books?
Paying Markets for Writers and Photographers for 04/16/20



Angela's Desk
Did you know that video advertising is the #1 way to attract eyeballs online? Many people pan over text-only social media posts. Graphics are more attractive and, thus, gain more attention. However, videos, especially ones that have a great hook in the very beginning, convince viewers to KEEP WATCHING. And, the longer your video can hold their interest, the more …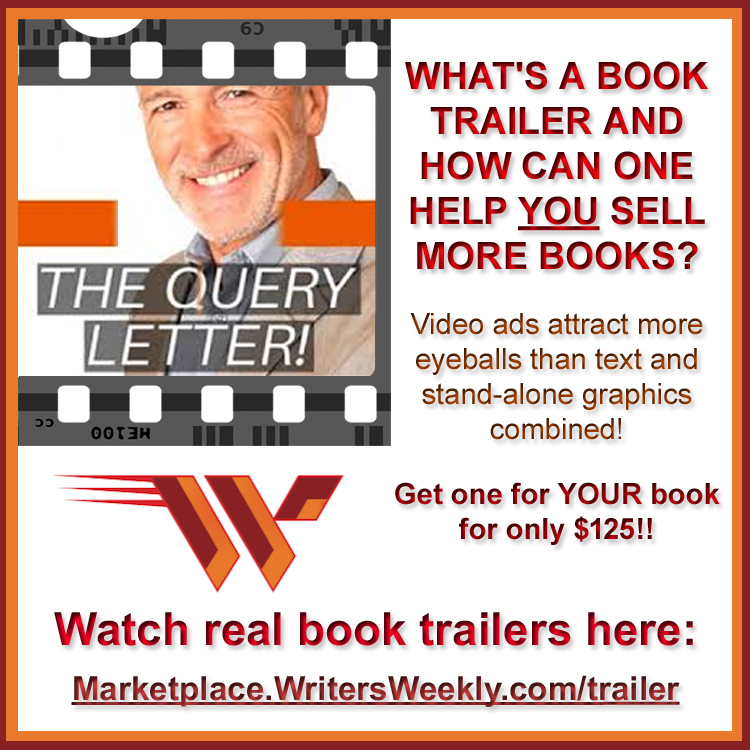 News From the Floating Home Office
They didn't seem to mind the occasional nick and drops of blood from those pesky earlobes that always seemed to get in the way. I really had NO idea what I was doing but, hey, it was free...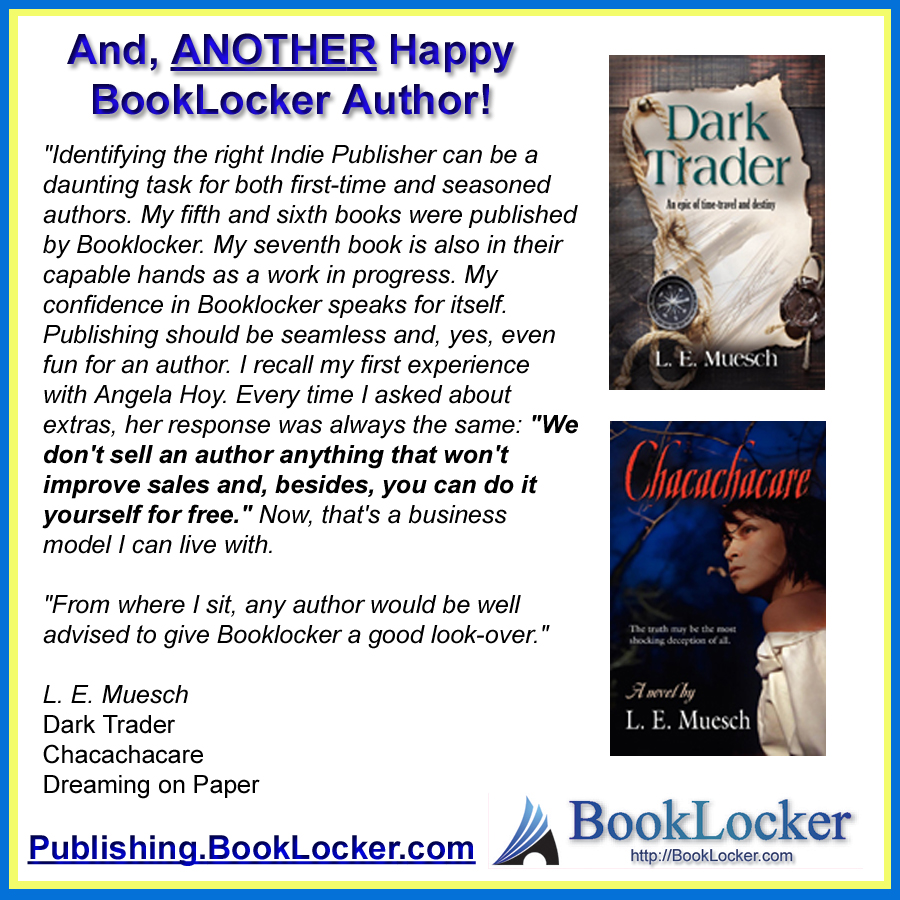 This Week's Backstories
Writing became a major job component when I started producing and scripting public affairs television for CBC's national network, for TVOntario's educational programs—and one summer in Tokyo, turning NHK's wildlife documentaries into English-language programs...
The Dharma of Business - an Alchemy to Change the Nature of Business came into the material world on the proverbial back of a napkin. I was bold enough to invite a woman I had long admired, Wanda Wen, owner of Soolip, a luxury stationary store in West Hollywood, CA, to lunch because I wanted to learn her story. Her …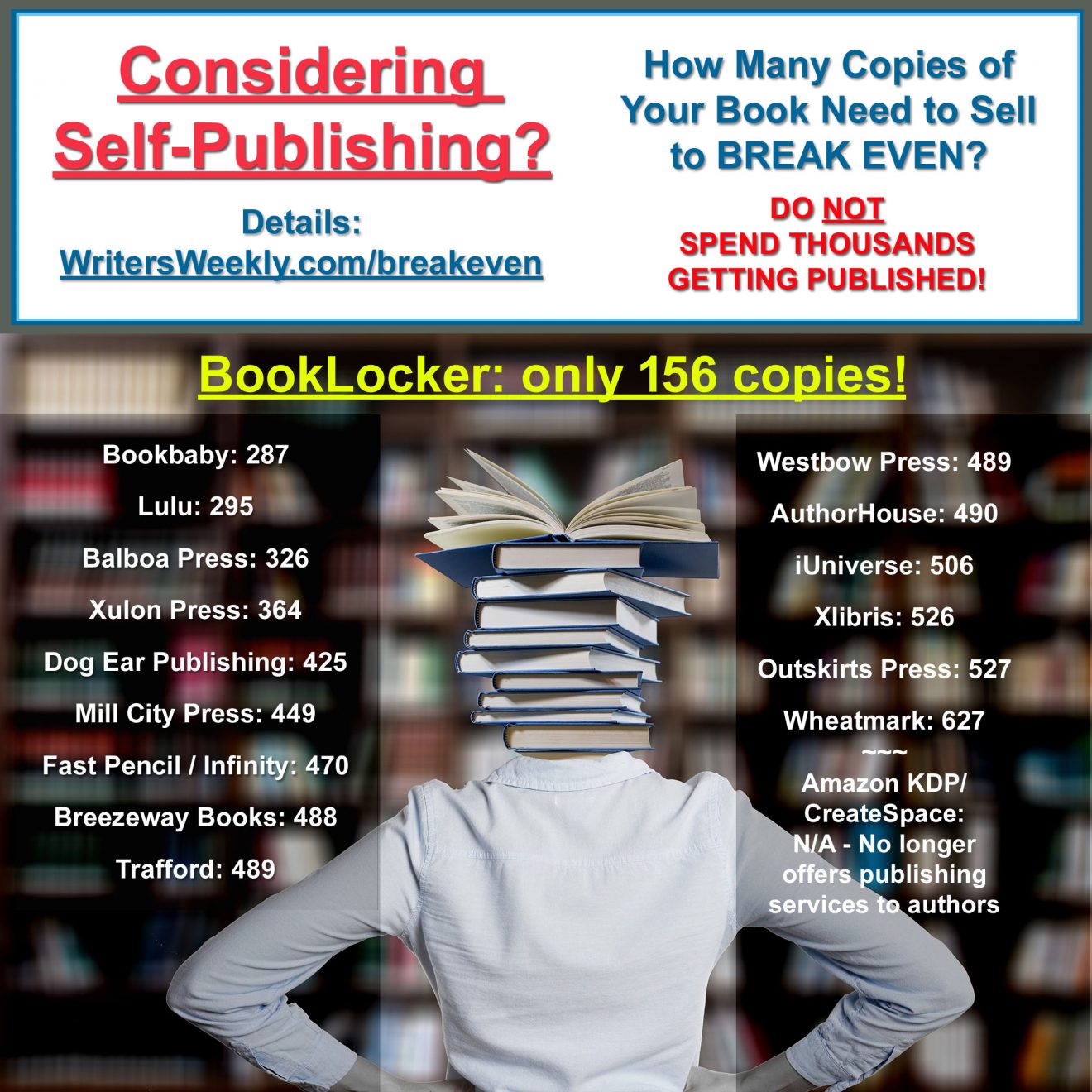 Feature Article
From a creative outlet to adrenaline, suspense, cash prizes, and future contracts, writing contests can benefit ALL writers!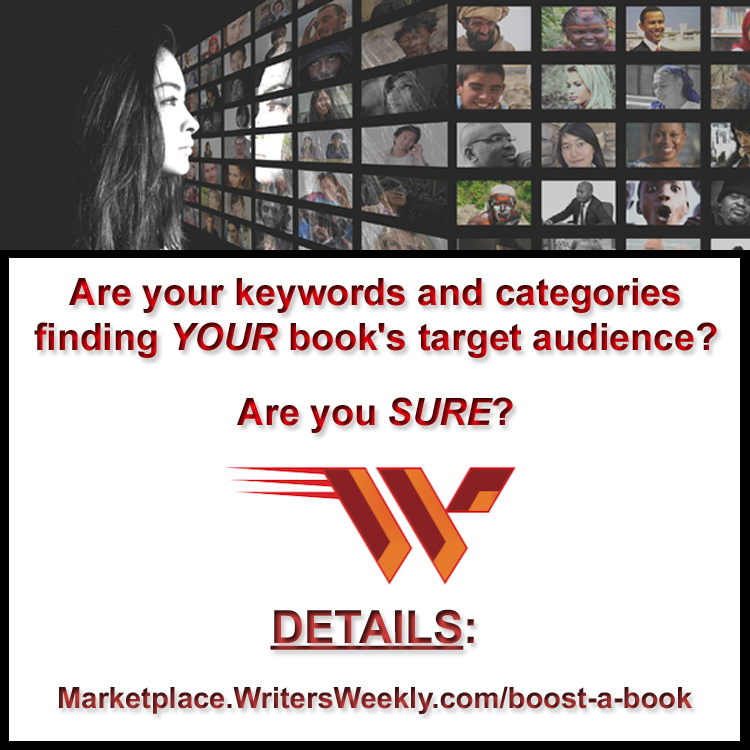 Ask the Expert
"She replaced a lot of my writing with long, confusing words. And, to be honest, I had to look some of them up..."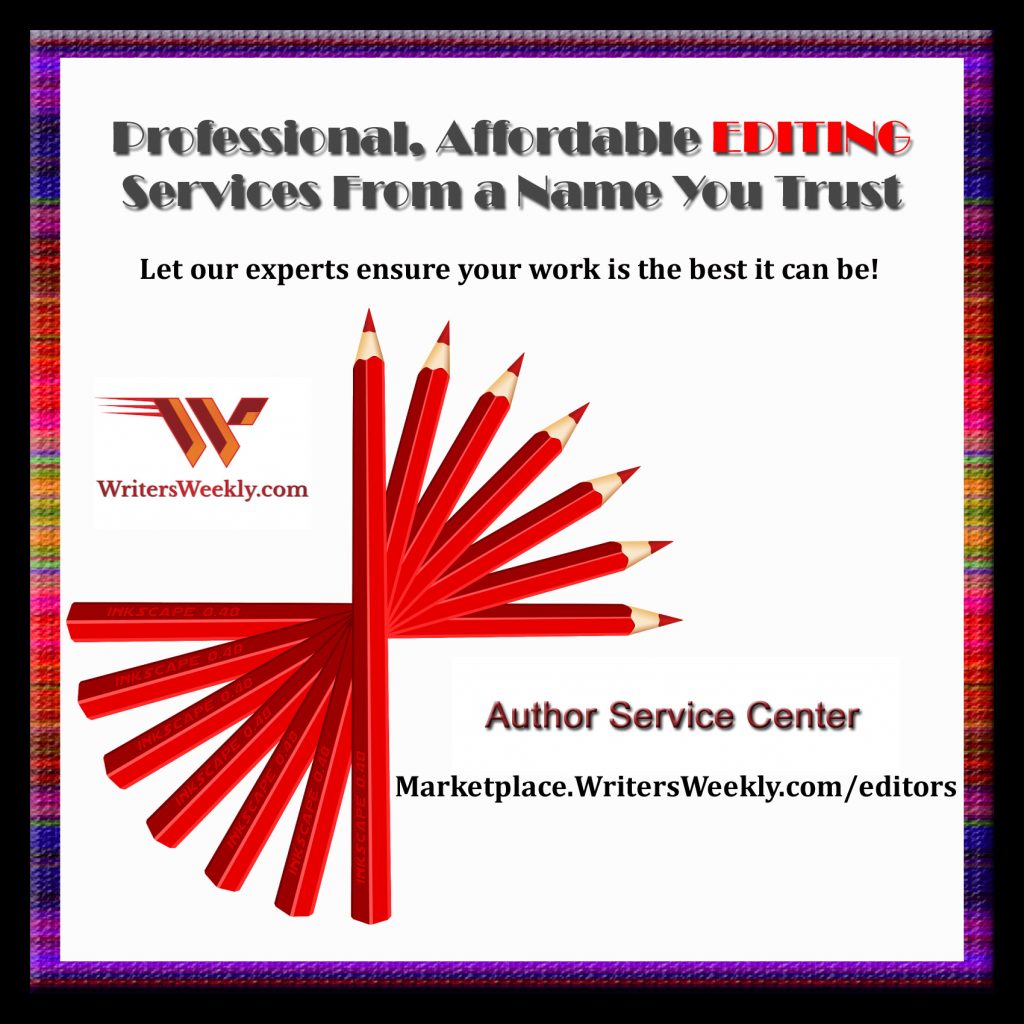 In The News ...
Asians Arrested for "Fake News"; Most Popular Books for Each State; Amazon Employees Fired for Criticizing; Hollywood Reporter Website Attacked - In The News - 04/16/2020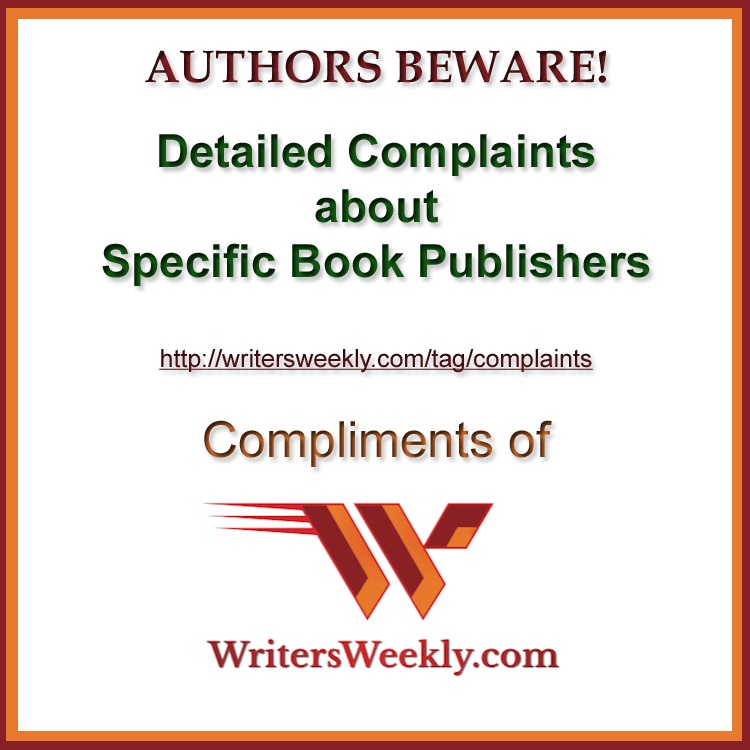 Paying Markets for Writers
"Email all submissions direct to me by attaching as a WORD document to your email. I personally review and work with all article submissions/writers.
I also am a wilderness guide from May-August, so I can't review submissions during this time frame each year. I spend the months of November - April working on articles to run in the upcoming year's issues of BWJ.
BWJ is a quarterly magazine that is the "Last Word" in all things BWCAW/Quetico. We have a feature only article format of ten articles with quality color photography and printing - 100 pages/issue. We cover anything of interest to wilderness paddlers/campers/anglers -- all aspects of our coverage area are potential BWJ articles. Most common are wilderness canoe route journals, wilderness skills development/advice, where/when/how to fish the canoe country, wilderness essays, wilderness gear reviews/recommendations, area history, area personalities, winter activities and more. We have been publishing in-depth exclusive articles on the BWCAW/Quetico for the past 34 years. We have very loyal subscribers who are very knowledgeable about all aspects of wilderness canoe tripping. We publish very few stories geared to the novice. We prefer expert advice so you need to know what you are talking/writing about to be published in BWJ." Circ. 12K. Quarterly. Pays 30 days after publication. Publishes ms 6 months to a year after acceptance, depending on the theme. Buys one time rights. Occasionally accepts reprints. Responds within 30 days, during the months of November-April.


"Typical payment would be $400."
A hybrid publisher charging no setup/design fees to authors. "Abuzz Press pays the design and publication fees, which include: interior formatting assistance, professional cover design (no boring templates), ISBN and barcode, printer setup, and print proof (the first printed/bound copy of your book, which will ship directly to you for approval). Also includes ebook formatting/conversion. Distribution - Print Edition – We will list the book with Ingram, the world's largest book distributor. Our print books are listed in Amazon.com, BarnesandNoble.com, BooksAMillion.com, Chapters.ca and many other online bookstores, both domestic and foreign. Any bookstore with an Ingram account can pick up Ingram's feed so you'll find your book listed in stores you've never heard of. Most bookstores use Ingram's database to find and order books so readers can ask their neighborhood bookstore to order your book as well. Your readers can also walk into their neighborhood bookstores and ask them to order a copy. Ebook Edition – Our ebooks are listed on Amazon.com (for the Kindle), BarnesandNoble.com (for the Nook), Apple (for iPads, iPods and iPhones), and Kobo (Canada's popular ebook retailer)." Welcomes new writers. Publishes up to 30 titles/year. Pays royalties. Three-year exclusive contract required.


"Boulevard's mission is to publish the finest in contemporary fiction and poetry as well as definitive essays on the arts and culture, and to publish a diversity of writers who exhibit an original sensibility. It is our conviction that creative and critical work should be presented in a variegated yet coherent ensemble—as a boulevard, which contains in one place the best a community has to offer." Biannual. Pays on publication. Publishes ms 4-8 months after acceptance. Buys First N.A. rights. No reprints. Responds within 4 months.


Pays $100-$300 for prose; $25-$250 for poetry.
Freelance Writing, Blogging, Editing, and Photography Jobs for 04/16/2020
NEED WRITERS, BLOGGERS, EDITORS, AUTHORS, OR OTHER CREATIVE FOLKS?? We'll post your ad on WritersWeekly FOR FREE. Please complete THIS FORM.
30 freelance jobs!
Freelance Editor
Malibu Surfside News


Freelance Staff Writer
The Hustle


Freelance Cocktail/Bartender Photographer – Pays $150/assignment
Liquor.com


Freelance Content Health Writer
StudentBody


Freelance Travel Photography – Pays $40/location
TripSavvy.com


Freelance ACT Science Test Writer – Pays $900-$1200/test
blind ad


Freelance Austin Writers & Journalists
blind ad


Freelance Health & Wellness Blog Writer
Physician's Choice


Freelance Content Writer – Pays $0.03/word
Android Authority


Freelance Conservative Leaning News/Opinion Writer
Top Conservative


Freelance Copywriter/Editor
K12


Freelance Beauty and Skincare Writer
Wpromote


Freelance Creative Writer – Pays $55-$65/hour
Ardent Learning, Inc.


Freelance Writer
Abundant Housing LA


Freelance Memoir Writer/Editor
feelmeflow.com


Freelance Content Writer – Pays $15/hour
Tavour


Sports Editor – Pays $45K/year
The Publisher Desk Inc.


Freelance Content Writer
Autoshop Solutions


Freelance Writer/Editor
Dose Skateboarding


Freelance Editor
Compose.ly


Freelance Writers
Cat5 Commerce


Freelance Content Writer
BIGO Technology


Freelance Course Developer/Content Writer – Pays $20-$30/hour
Edovate Learning Corp


Freelance Writer – Pays $15-$25/hour
NextLuxury


Freelance Writers – Pays $17-$20/hour
The Influencer Marketing Factory


Freelance Journalist
Reventon Y Mas


Freelance Content Writer – Pays $9-$25/hour
James Enterprisetech LLC


Freelance Data Science Technical Writer – Pays $20-$30/hour
Interview Query


Freelance Writer-Reporters
The Corvallis Advocate


Freelance Transcriptionist
Home Row, Inc.


NEED WRITERS, BLOGGERS, EDITORS, AUTHORS, OR OTHER CREATIVE FOLKS?? We'll post your ad on WritersWeekly FOR FREE. Please complete

THIS FORM

.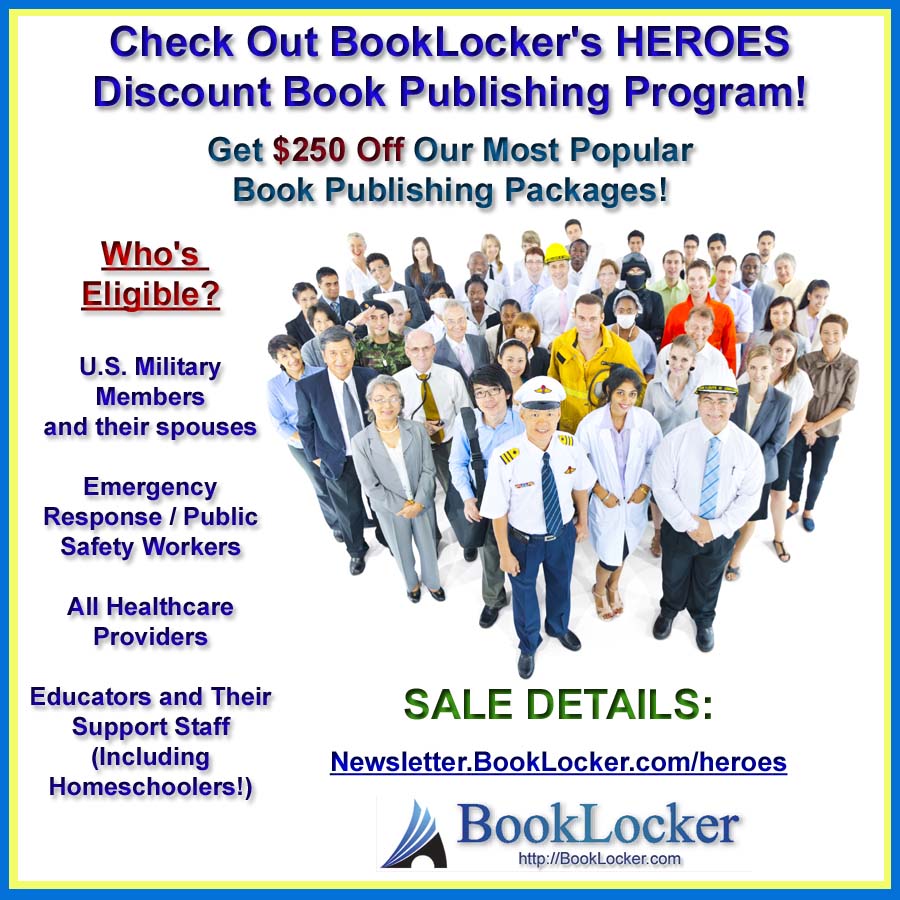 If you take a magazine article you've written, and submit it to another magazine, that's republishing. If you were to take that article, and use it as part of an e-book, that would be re-purposing...