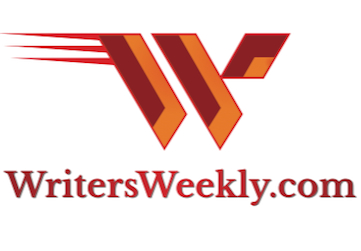 Coming to YOU from the safety of our Waterborne Isolation Facility!
March 5, 2020
Contents
This Week's Backstories! How did these authors get the ideas for their books?

Angela's Desk
Considering self-publishing? Check out this price comparison featuring 15 of the most popular Print on Demand publishing service providers!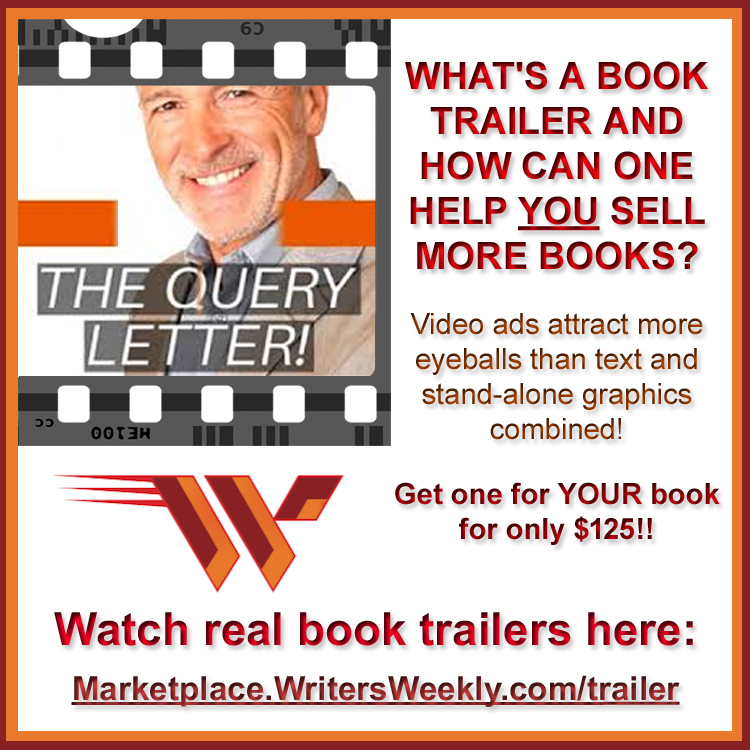 News From the Floating Home Office
That changed around 3:00 in the afternoon. His temp quickly spiked to 101.2...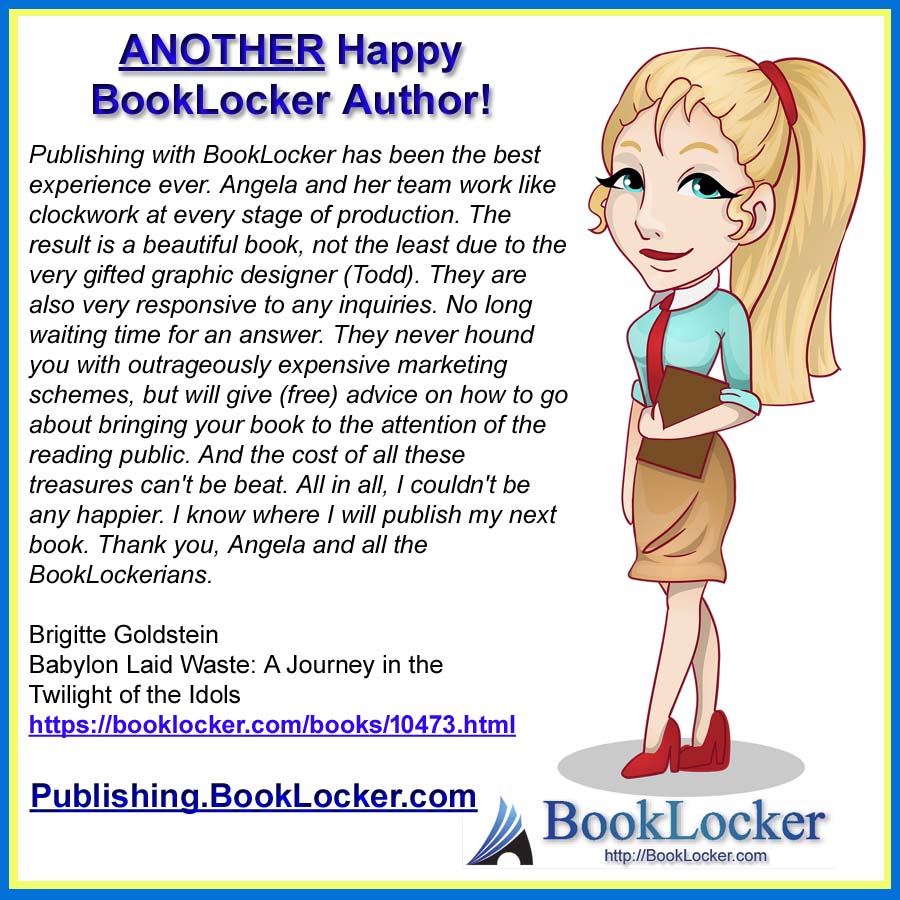 This Week's Backstories
Every year, I look forward to my publisher's reveal of their annual Christmas novella themes. They publish at least two collections every December, one historical romance and one contemporary. I've made a career out of writing historical fiction so my challenge each year is to brainstorm until I come up with a historical setting and story that fits the theme. …
The novel even appears on a list of banned books, along with some very famous titles in American literature...
Included in this article is a long list of common and obscure prepping topics, one or more of which YOU can write about! With the Coronavirus being featured in every media outlet right now, it won't take long for you to sell some prepping articles!!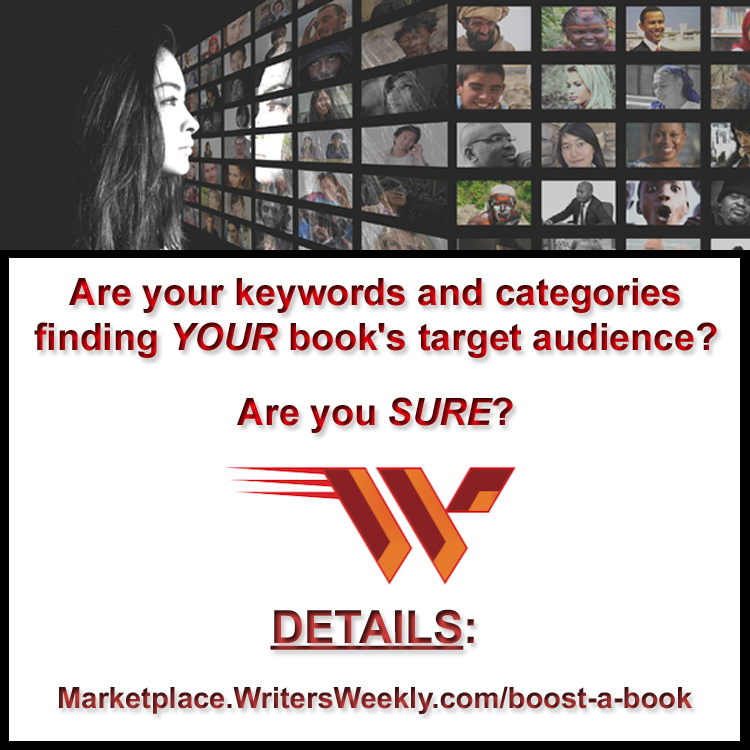 Ask the Expert
Read what I actually said to this person...and what I WANTED to say to this person!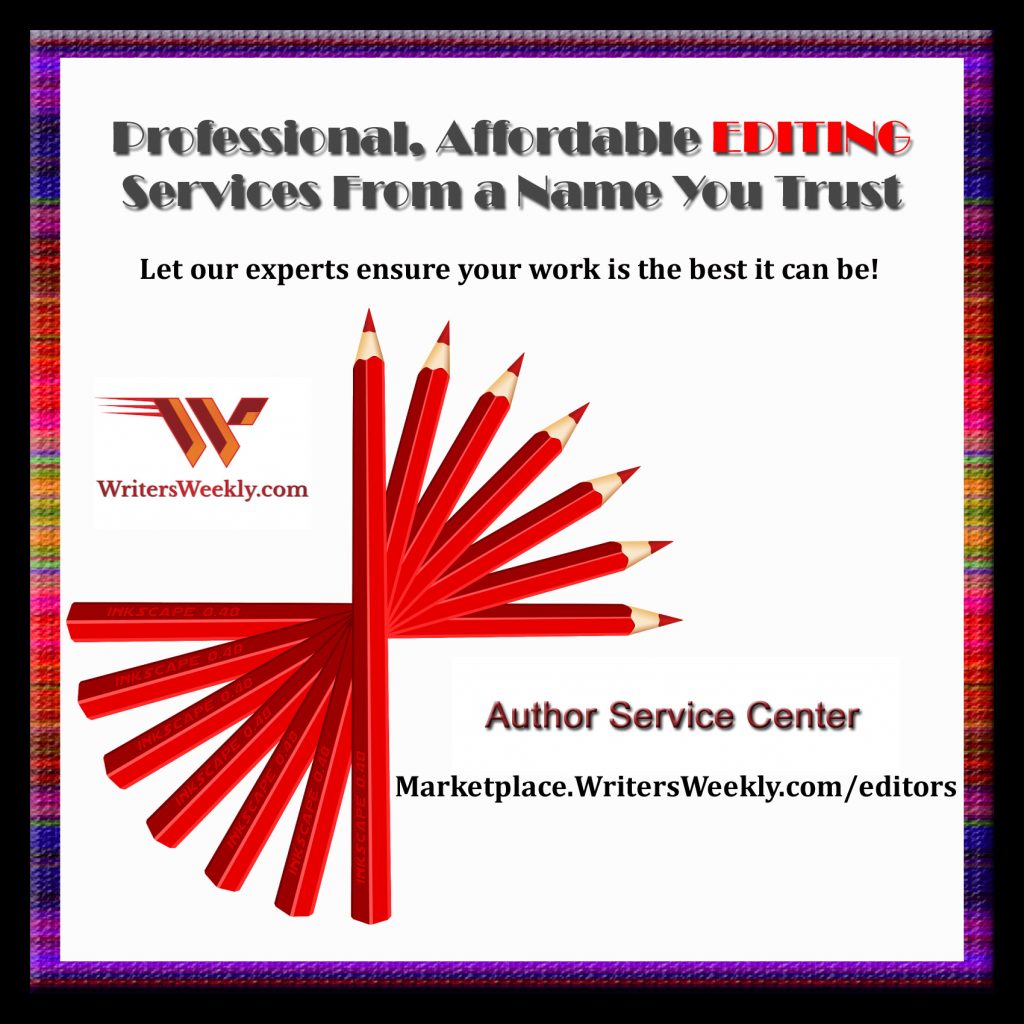 In The News ...
MORE! Feds sending Chinese reporters packing; Tweet gets politican in very hot water; Interesting story from a writer who got sued for defamation; Ex-Gawker editors sues Daily Beast; Amazon delivery delays because of virus; Ex-Amazon manager says used social media to find applicants' race and gender; London Book Fair cancelled but BookExpo/BookCon NOT; and Anti-competitive practices in textbook industry.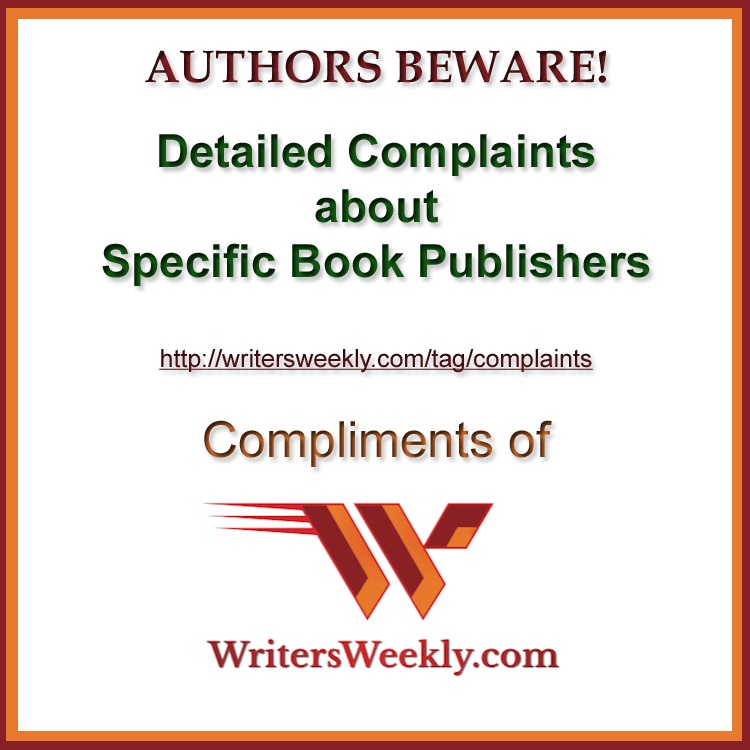 Paying Markets for Writers
"Sierra is a source of information, entertainment, and inspiration for people who care deeply about nature. Our mission is to encourage the Sierra Club's 500,000-plus members (and other readers) to explore, enjoy, and protect the planet." Welcomes new writers. 75% freelance. Circ. 600K. Bimonthly. Pays on acceptance. Publishes ms 1-6 months after acceptance. Buys first N.A. serial rights. No reprints. Responds within 30 days.


Pays $1.00-$1.50/word for new writers.
"A weekly agricultural paper, started in 1940, published in Billings, MT. Not politically correct. Offers to our large and close readership not only the news that affects production agriculture but also a healthy dose of Western history, a weekly cooking column, plenty of patriotic material, and plenty of Western humor." Welcomes new writers. Circ. 15K. Weekly. Pays end of the month. Period between acceptance and publication varies. "Depends on whether their material needs to be printed immediately to be of any use to my readership or whether it can be printed any time ... Depends how large the paper is, and that varies by season -- longest in the spring and fall -- size related DIRECTLY to advertising quantity." Buys first rights. Accepts reprints. Responds one week. Sample copy free for two months by mail with SASE. Subscription $55/year. "No guidelines other than have something interesting to say that my ag readership would be interested in reading. About 800 words work well. Will work with longer material if the material is good enough."


Pays flat fee of $50 for up to 800 words.
"Written for personal property appraisers (antiques, collectibles, art, appraisers, dealers)." Welcomes new writers. 25-50% freelance. Pays on publication. Publishes ms in issue following acceptance. Buys first rights. Accepts reprints. Responds 1-2 weeks.


Pays $50-$60 for 300 to 500 words.
"Wyoming Wildlife is the publication of the Wyoming Game and Fish Department." Pays on acceptance after edits. Publishes ms 3 months to a year after acceptance. Buys first rights with 60 day waiting period after publication. Accepts reprints based on subject, where it was published and whether it is Wyoming specific in nature. Responds within 6-8 weeks.


Pays base rate of $0.40/word. Flat rates are also available.
"A weekly newspaper covering the antiques, collectibles, vintage and auction market." Weekly. Pays a month after publication. Publishes 2 months after acceptance. Buys one time rights. Sometimes accepts reprints, depending on where they were first published. Responds within a month. Guidelines available by email.


Pays $75-$300/article for 600-2,000 words, including 5-10 photos.
"The African American Golfer's Digest is the nations leading print and digital publication serving 80,000 avid Black American golfers every quarter as a PGA of America Diverse Supplier. Since launching in 2003, our distinctive reach in providing the latest news, information, and activities to our niche market has gained us numerous awards, proclamations and recognition as a "Top Business". The African American Golfer's Digest is an independently minority/woman-owned publication." Quarterly digital and semi-annual print. No reprints.


Pays $0.03/word for 500 words.
NEED WRITERS, BLOGGERS, EDITORS, AUTHORS, OR OTHER CREATIVE FOLKS?? We'll post your ad on WritersWeekly FOR FREE. Please complete THIS FORM.
31 freelance jobs!
Freelance Online News Editor
RT.com


Freelance Food and Grocery Feature/News Writer
Mashed


Freelance Email Marketing Coordinator/Copywriter – Pays $20-$25/hour
Email Broadcast


Freelance Academic Writer – Pays $12-$16/page
SimpleTense Education


Freelance Writer/Editor – Pays $16-$18/hour
blind ad


Freelance Writers
Comparitech


Freelance Blog Content Writer
Assisted Reach


Freelance Staff Writer
Content IQ


Freelance Commerce Writer
Bustle


Freelance Movie News Writer
CinemaBlend


Freelance Business Copywriter/Pitch Deck Writer
Pitch Deck Fire


Freelance Content Writer
Wrapbook


Freelance Social Media Copywriter – Pays $15-$25/hour
Consumable Content


Freelance Resume Writer
ZipJob


Freelance Writer – Pays $9-$30/hour
Colure Media


Freelance Copy Editor/Proofreader
Manning Publications


Freelance Staff Editor
Active Interest Media Marine Group


Freelance Developmental Editor
Manning Publications


Freelance Political Writer – Pays $17-$20/hour
Republic Media Group


Freelance Writer – Pays $25/hour
Academy of Special Needs Planners


Freelance Technical Writer – Pays $30-$40/hour
Latitude36


Freelance Writer
San Antonio Weddings


Freelance Copy Editor
Beyond Campus Innovations


Freelance Writer
Star Local Media


Freelance Biology Science Writer
CK-12 Foundation


Freelance ELA Curriculum Writer – Pays $25-$35/hour
Rozzy Learning Company


Freelance Social Media Copywriter – Pays $15-$25/hour
Consumable Content


Freelance Technical Writer/Content Specialist – Pays $17-$22/hour
Learning Leaders


NEED WRITERS, BLOGGERS, EDITORS, AUTHORS, OR OTHER CREATIVE FOLKS?? We'll post your ad on WritersWeekly FOR FREE. Please complete

THIS FORM

.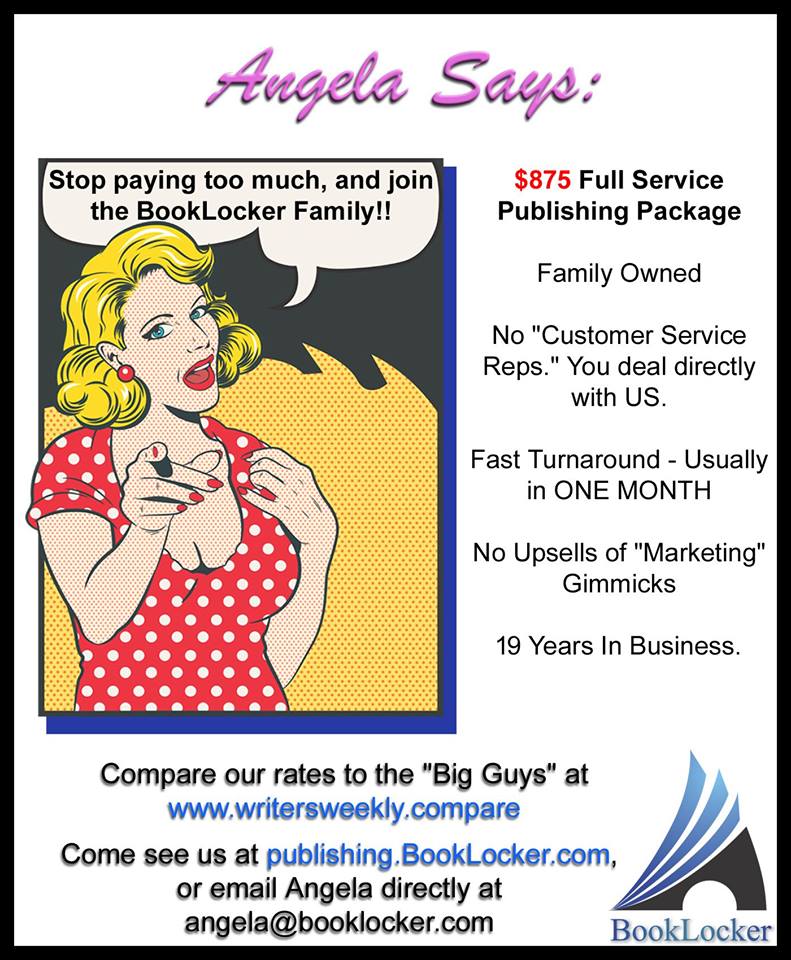 Marketing Secrets
I had smuggled a pencil upstairs but I had no paper to write on except the wide expanse of wallpaper in the room...