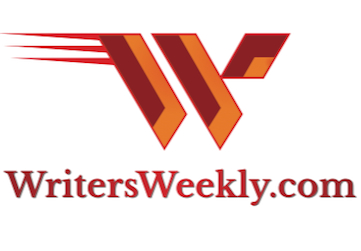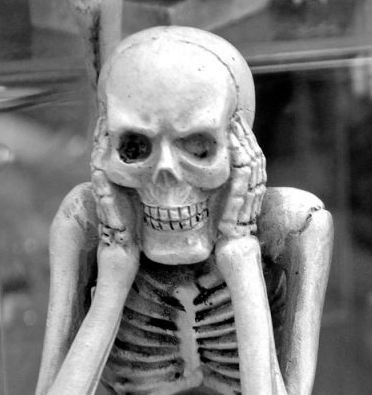 We are trying to maintain our sanity this weekend...and it has nothing to do with the pandemic. More details are below.
March 13, 2020
Contents
This Week's Backstories! How did these authors get the ideas for their books?

Angela's Desk
Considering self-publishing? How many copies would you need to sell to earn back your investment? Compare these 14 popular POD publishers!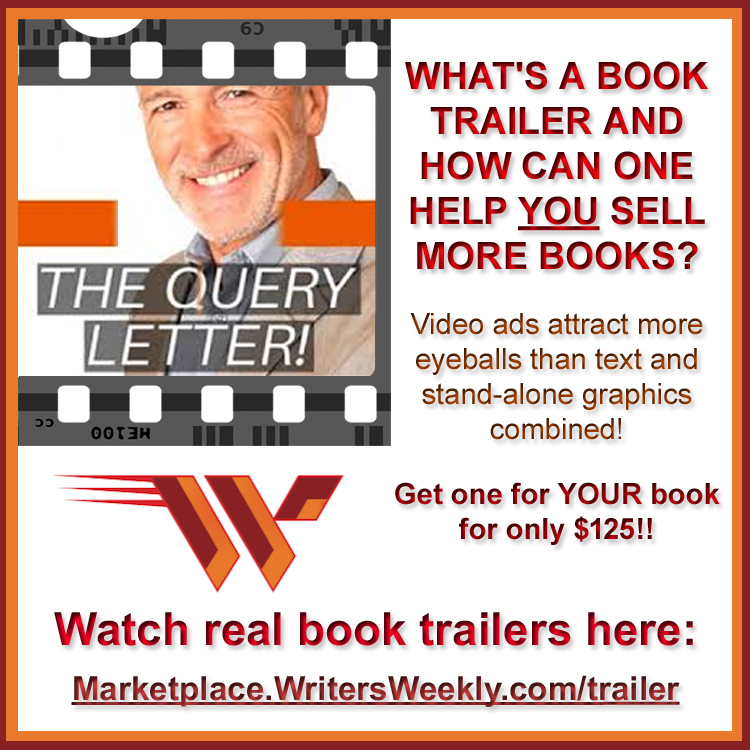 News From the Floating Home Office
We are hunkered down in the boat with all the ports and hatches closed, the loud ACs running, and a huge fan on, and we are wearing the ear protection that we usually wear at the gun range. And, guess what? WE CAN STILL HEAR IT!!!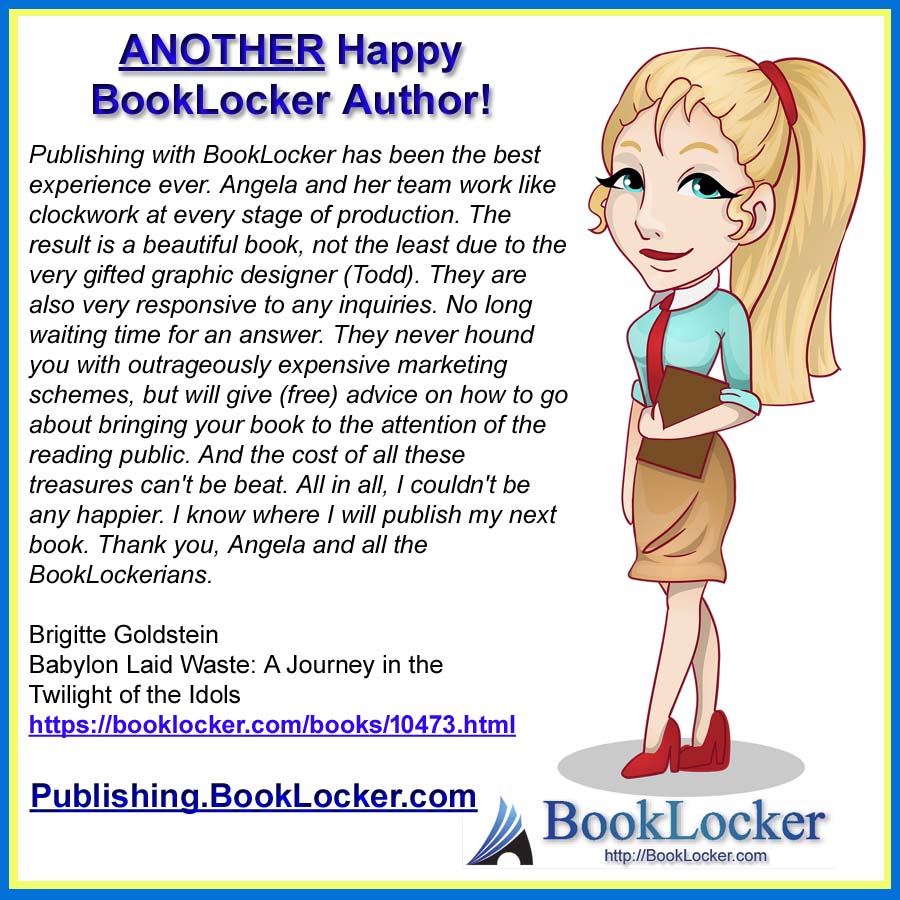 This Week's Backstories
Many truckers allow the insanity that consumes them to run rampant in their lives, while others become victims of circumstances, unaware of the consequences involved. Others become victims of their environment, not being able to have a say in what happens to them...
The experiences I had working with people facing life-threatening illnesses were deeply powerful and I felt the need to give them voices in a less technical way than I customarily used...
Do you accept late payments, rigid deadlines, disrespect, and poor treatment to remain in the good graces of your clients? STOP! Stop is RIGHT NOW!!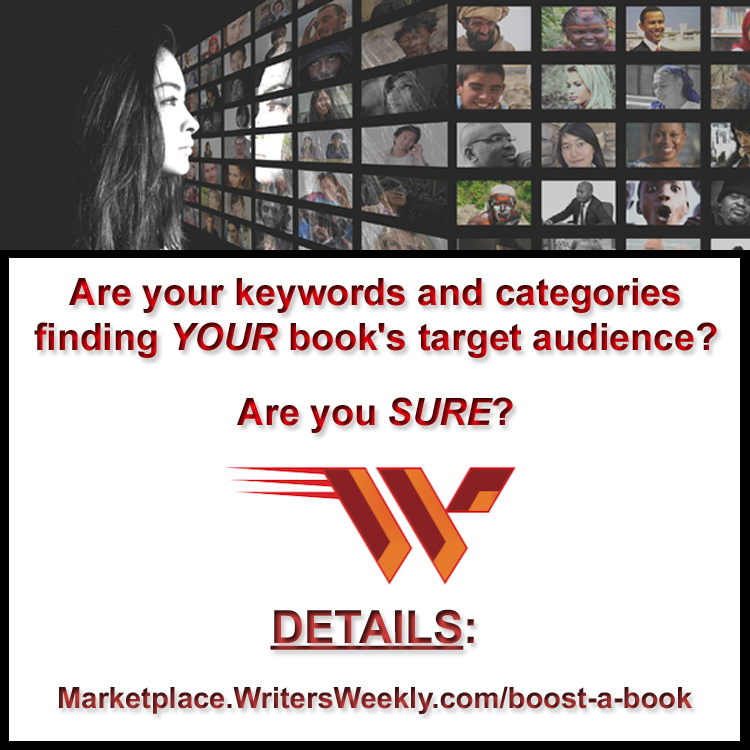 Ask the Expert
Easy tips for getting your audience excited and engaged so they'll BUY YOUR BOOK!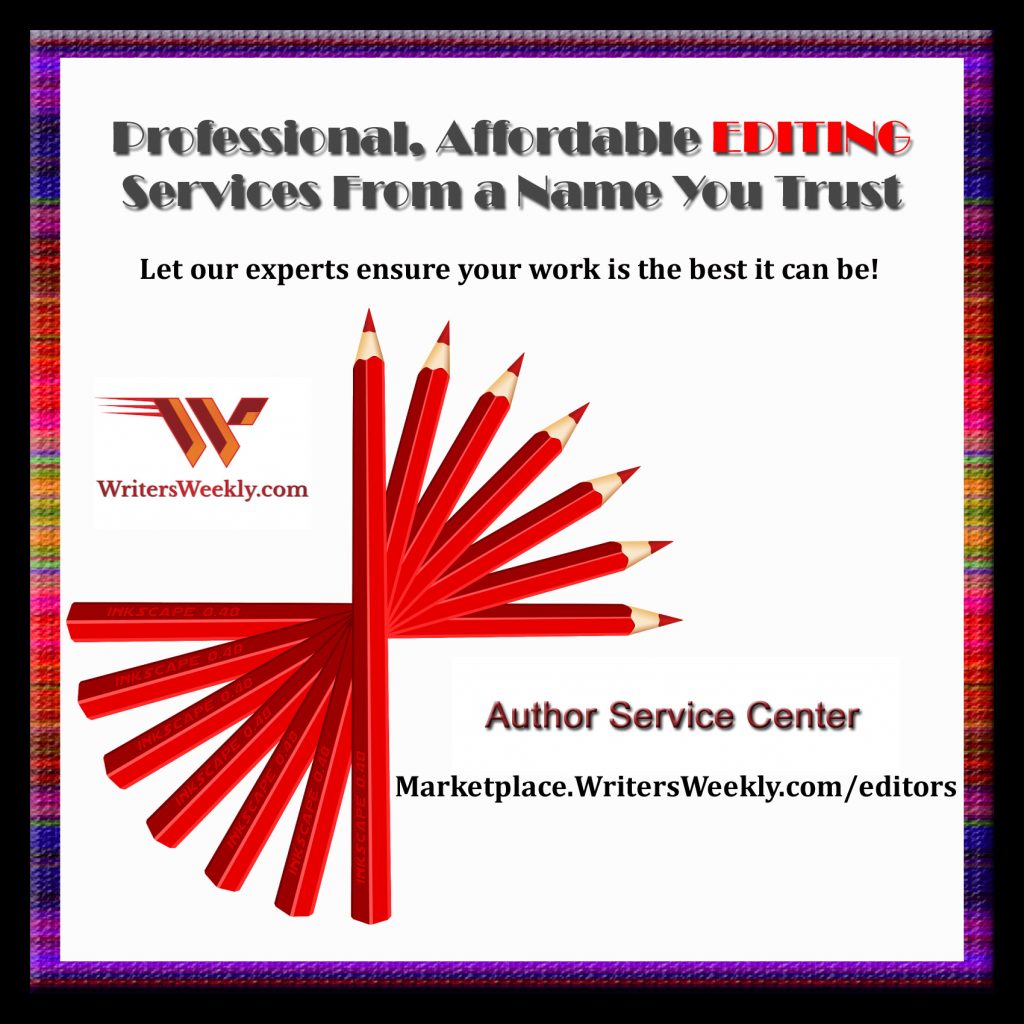 In The News ...
Barnes and Noble Clinging to Survival; NYC Penguin Employees to Work From Home; Punk-Rockers "MISFITS" sue Publisher ... and MUCH MORE!!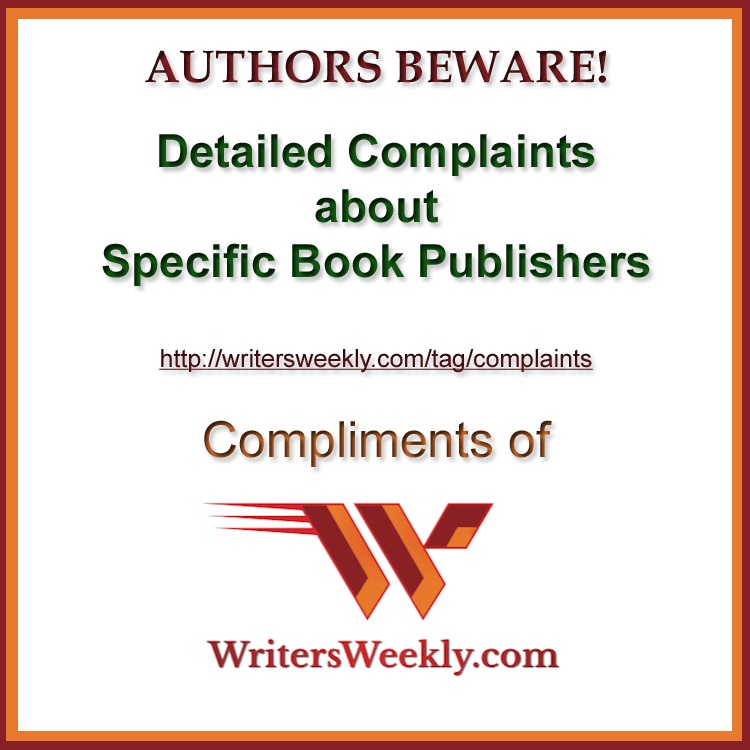 Paying Markets for Writers
"As world economies converge, CFI.co reports from the fault lines of integration. CFI.co features original writing on financial, economic, and political topics that have a global impact." Welcomes new writers. 25% freelance. Circ. 120K. Quarterly moving to bimonthly. Pays on acceptance. Publishes ms in next quarterly issue. Buys all rights. No reprints. Responds within 1-2 days. Sample copy available in PDF form. Subscription $59.95. Guidelines available by email.


Pays $0.10-$0.15/word for 700-2500 words.
"The Capilano Review publishes art, poetry, and criticism that inhabit and reflect our challenging times, resist convention and excite response. Our magazine features full-colour art sections designed to promote dialogue between writers and artists. Each issue of TCR includes art, fiction, and interviews sourced and commissioned by the editor. Most of the poetry we publish is also solicited; however, we do publish one or two unsolicited works in each issue. The Capilano Review publishes venturesome experimental writing and art." Publishes 3 issues/year. Pays 30 days after acceptance. Publishes ms 3-6 months after acceptance. Buys "First North American rights and limited, non-exclusive digital rights. Copyright reverts to the author upon publication." Occasionally accepts reprints - "Recently published work may be excerpted/featured in our magazine in special instances." Responds 3-6 months.


Pays $50 per published page.
"Contrary® was founded in 2003 at the University of Chicago by alumni of Chicago's Master of Arts Program in the Humanities. It was quickly embraced and has been abundantly nourished by graduates of the Vermont College of Fine Arts MFA in Writing program. It now operates independently and without a thought of profit on the South Side of Chicago and publishes writers from throughout the world. It publishes poetry, fiction, lyrical commentary, creative non-fiction, and especially works that blur the edges of those categories." 100% freelance. Welcomes new writers. Quarterly. Pays on receipt of invoice. Publishes ms one month after acceptance. Buys all rights: "1) worldwide rights to publish in any or all versions of Contrary and other Contrary-affiliated media, including domestic and foreign, whether in the English language or translated into a foreign language, including any successor, similar or replacement versions thereof; 2) exclusive worldwide rights for a period of 90 days from the date of Contrary's first publication of the work; 3. non-exclusive perpetual rights to republish, store, syndicate or distribute the work or portions of the work in any language and in any country, and 4) the right to use your name and likeness in a fair and dignified manner and to publish information about you in connection with the advertising and promotion of Contrary and of the Work. 5) When exclusive rights expire after three months, the author is free to seek republication elsewhere, but Contrary must be credited in all subsequent publications. 6) All rights granted by this agreement are granted in perpetuity and applicable in all media including, but not limited to, all electronic media, internet, wireless or mobile platforms whether now known or hereafter created." No reprints. Responds in less than 90 days.


Pays $20 per author, per issue.
"The mission of The Baltimore Review, founded in 1996, is to showcase Baltimore as a literary hub of diverse writing, and promote the work of emerging and established writers from the Baltimore area, from across the U.S., and beyond. The BR publishes poetry, short stories, and creative nonfiction, and also sponsors two themed contests each year. We do not charge any fees for non-contest submissions." Welcomes new writers. Quarterly. Pays upon publication. Buys first rights. No reprints. Responds within four months. Sample copies online. Guidelines online at http://baltimorereview.org/index.php/submit.


Pays $40 for regular (non-contest) submissions.
"A literary journal publishing essays about the Beat Generation." Welcomes new writers. Annual. Pays on publication. Publishes ms 3 months after acceptance. Buys first rights. No reprints. Response time varies.


Pays $50/article for 1,000-5,000 words.
"America's premier pro-life publication." Welcomes new writers. Circ. 10K. Quarterly. Pays on publication. Publishes ms within three years of acceptance. Buys first rights. No reprints. Responds within a month. Sample copies available on request by email.


Pays $0.15-$0.25/word for 1,000-1,800 words.
NEED WRITERS, BLOGGERS, EDITORS, AUTHORS, OR OTHER CREATIVE FOLKS?? We'll post your ad on WritersWeekly FOR FREE. Please complete THIS FORM.
27 freelance jobs!
Freelance Writers – Pays $1/word
Magnusson Institute


Freelance Military and Defense Technology Writer
The National Interest


Freelance Reporter/Journalist
goldenmediainc.com


Freelance Investigative Reporters
On Point Investigations


Freelance Writers and Editor
CNET Content Solutions


Freelance Medical Content Writer
recruiter


Freelance Managing Editor – legal
Top Class Actions


Freelance Content Writer – finance. Pays $100/article.
blind ad


Freelance Lifestyle Trends & Holidays Writer
Bustle


Freelance Blog and Email Editor
blind ad


Freelance Full-time Campaigner – includes drafting emails and posting content
blind ad


Freelance Content Writer – Developer
blind ad


Remote Full-time Senior Technical Writer
blind ad


Freelance French Language Consultant
blind ad


Freelance Content Writer
blind ad


Freelance Copywriter
blind ad


Freelance Principal Medical Writer
Syneos Health Clinical


Freelance Business Content Writer
Auth0


Freelance Staff Writers
Inboxlab


Freelance Staff Editors
Inboxlab


Freelance Freelance Investment Marketing Writer
Purcell Communications Inc.


Freelance Technical Writer
Mosaic451


Freelance Social Media Curator/Content Writer
Inside Real Estate


Freelance Supervising Editor
Mediavine


Freelance Legal Writer – Pays .08 cents per word
Seattle writing business


Freelance Part-Time Research & Writing Assistant – Pays $20/hour
educational company


Freelance Blogger – Pays $75/post
wonderfulmachine.com


NEED WRITERS, BLOGGERS, EDITORS, AUTHORS, OR OTHER CREATIVE FOLKS?? We'll post your ad on WritersWeekly FOR FREE. Please complete

THIS FORM

.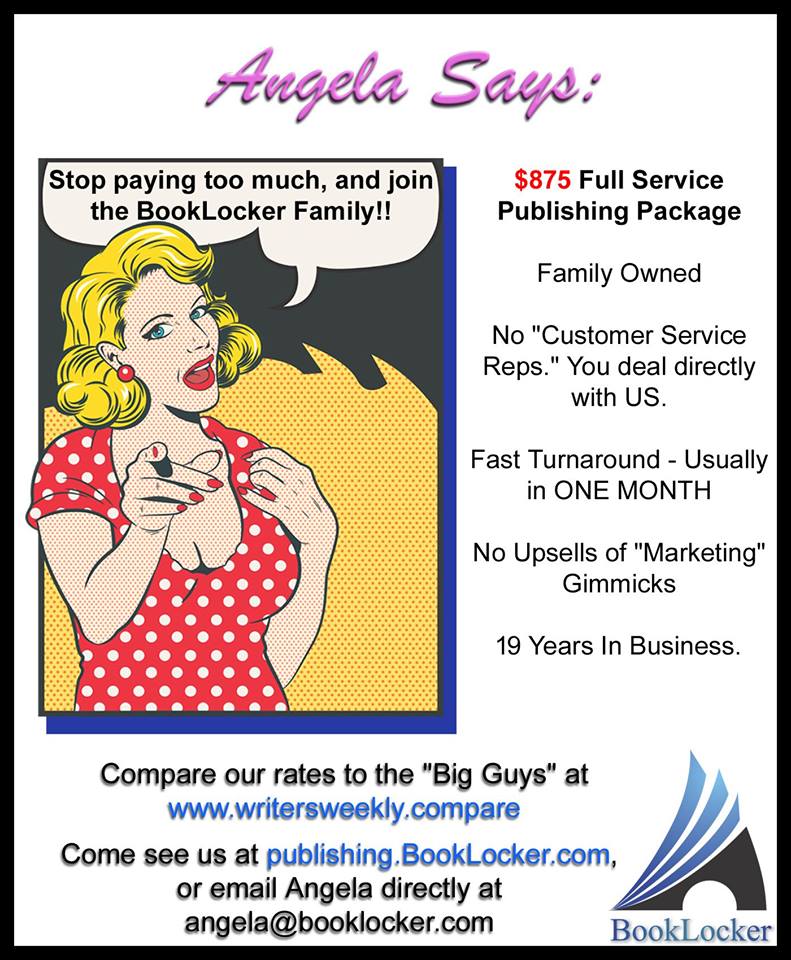 Marketing Secrets
Don't just post ads! ENGAGE with potential readers and clients!!