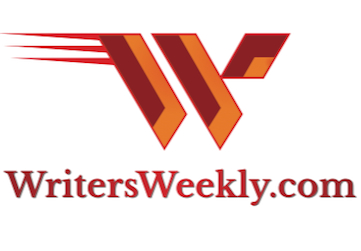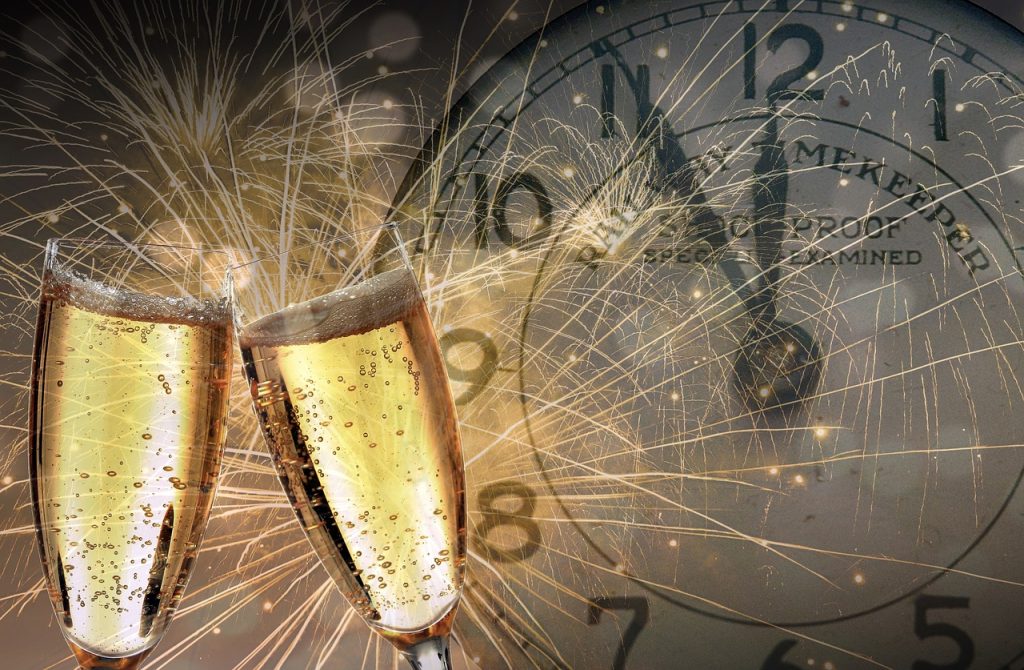 December 27, 2019
Since so many of you are off for the holidays, visiting family, eating gobs of leftovers, tending to your (wrapping) paper cuts, checking your credit card balances (ha ha), and anxiously anticipating a night of laughs and revelry next week, this issue is abbreviated.
We are wishing all of our wonderful readers a joyous and SAFE New Year's Eve!
Contents
This Week's Backstories! How did these authors get the ideas for their books?
***

ONLY 2 WEEKS AWAY!!!

***
1st Place: $300 + a book publishing package from BookLocker!
Only 500 entrants allowed so sign up today if you want to play!
Angela's Desk
We have been predicting for years that ebooks would never take over print books. And, we have been right. But, who IS reading ebooks? The answer may surprise you!!!
News From the Floating Home Office
Several times each year, I receive what we call "jail mail." The envelopes are pretty easy to spot...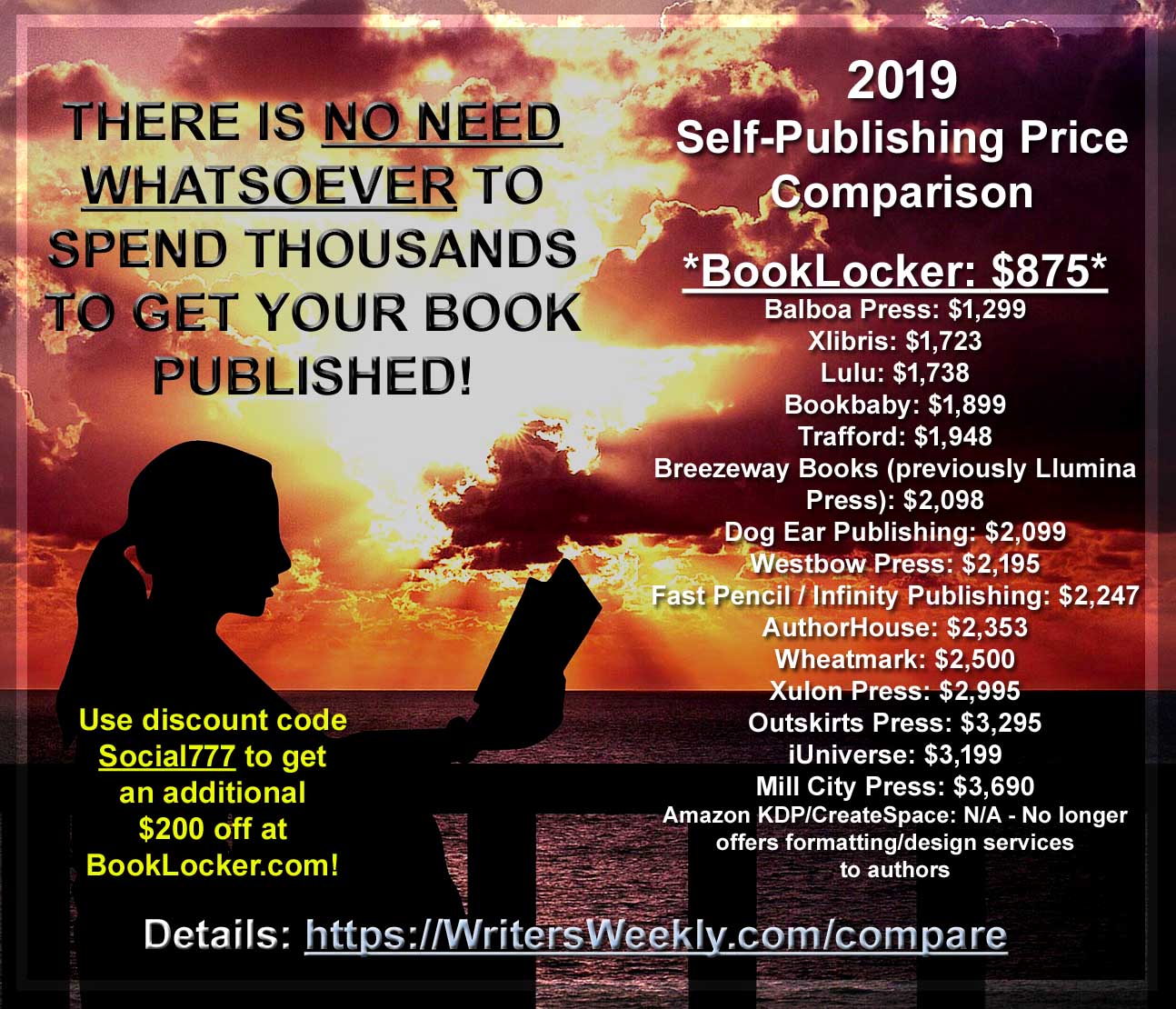 This Week's Backstories
As an ER doctor descends into madness while trying to hide his delusions and hallucinations from his colleagues...
I tried to write my novel twice. But, both times I made little progress, and eventually abandoned these efforts. But, my dream of writing a novel would not go away...
MORE: Amazon putting the squeeze on other industries, not just authors and publishers!; Publisher might go out of business after entering into deal with discount retailer; Publisher in Egypt going to jail after divulging military secrets; Publisher accuses author of grooming here when she was only 14; Publishers scrambling as new CA labor law looms.
NEED WRITERS, BLOGGERS, EDITORS, AUTHORS, OR OTHER CREATIVE FOLKS?? We'll post your ad on WritersWeekly FOR FREE. Please complete THIS FORM.
31 freelance jobs!
Freelance NBA Writer
Heavy Inc.


Freelance Full-time Staff Reporter – criminal justice. Pays $60K-$65K/year.
Prism


Freelance News Writer
News 12 Networks / Altice USA


Freelance Reality TV Writers
Heavy Inc.


Freelance Writer/Researcher/Producer
consulting firm


Freelance Power Tool Writers
Searchful


Freelance Writers – long-term
AgencyAnalytics


Freelance Psychic and Astrology Writer
SpiritLike


Freelance Casino and Gambling Writers
TheCasinoGuide


Freelance Nevada & Utah News & Travel Writer
Narcity.com


Freelance Writer – social media and website content
Grape Capital Group Inc


Freelance Content Writers
LMi


Freelance Freelance Copywriter
CI


Freelance Social Media Curator/Content Writer
Inside Real Estate


Freelance Content Writer
Cozymeal


Freelance Script Writer
Filmless


Freelance Content Writer
Dhar Mann Studios


Freelance Dog Writers
DoggieDesigner


Freelance Grant Writer – Pays $20/hour
Our Voice


Freelance Content Update Editor – Home, Pets, Crafts
.dash


Freelance Content Writer
Wide Open Roads and Alt_driver


Freelance Blogger
Mills Floral


Freelance Writer
Mercury 8 Marketing


Freelance Writer
King Cable Construction Corp.


Freelance Contributing Writer
360 Quote LLC


Freelance Writer – mental health. Pays $30-$40/hour.
Boyers Recovery Support Services


Freelance Editors
Aha Media


Freelance Interactive Game Story Writer/Editor
Resure Technology


Freelance Writer and Blogger
Main Street Data Company


Freelance Exhibition Content Writer – Pays $800-$1000/month
Running Subway Productions


Freelance Content Writer / Copywriter
Whova, Inc


NEED WRITERS, BLOGGERS, EDITORS, AUTHORS, OR OTHER CREATIVE FOLKS?? We'll post your ad on WritersWeekly FOR FREE. Please complete

THIS FORM

.