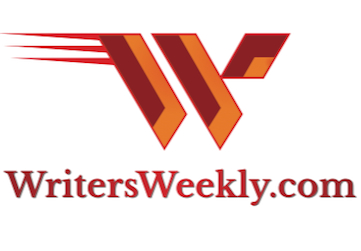 October 30, 2019
Contents
This Week's Backstories!

How did these authors get the ideas for their books?
Ask the Expert -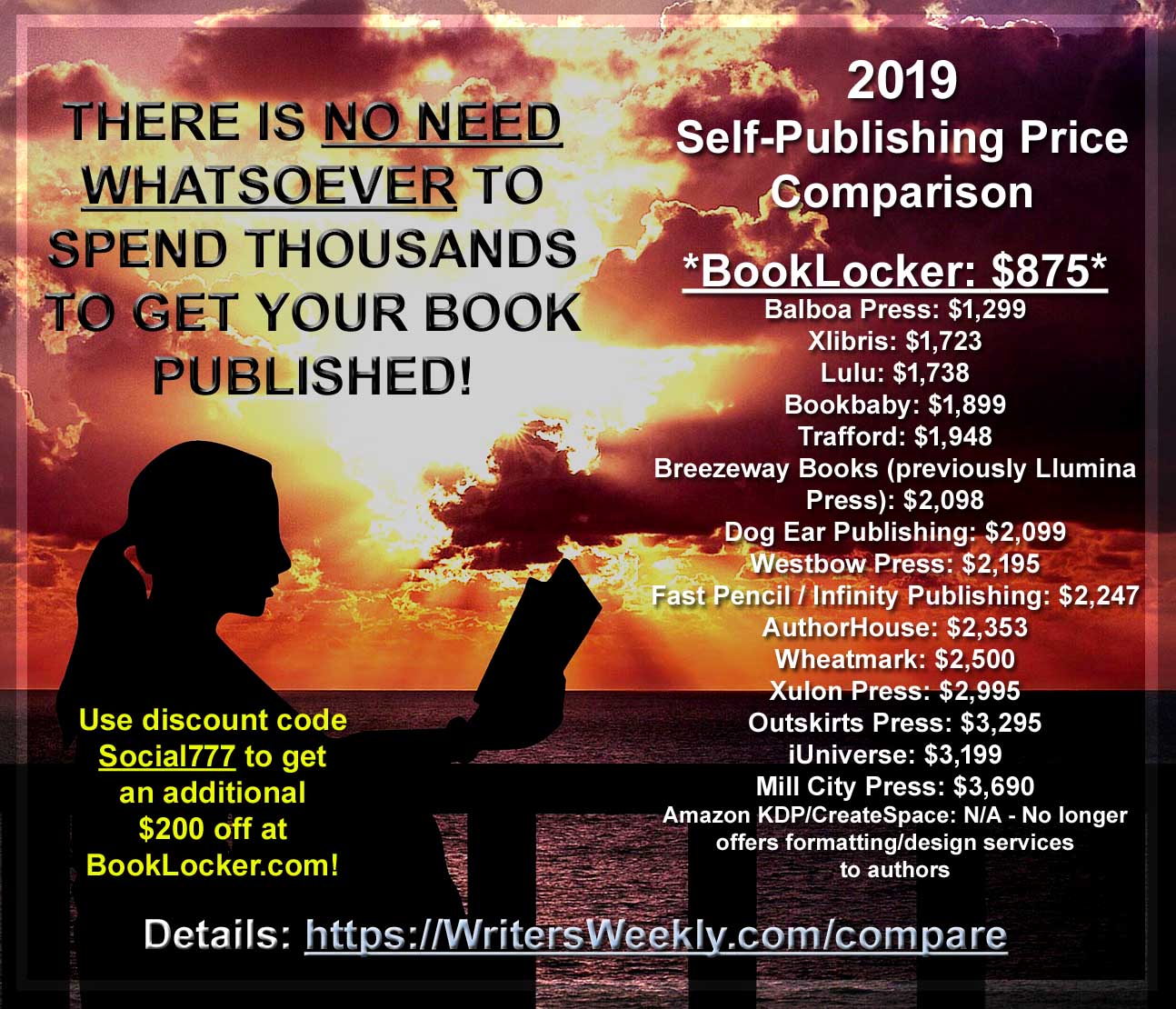 News From the Floating Home Office
It's not so much the costume (which is adorable), nor the Mr. Bean mask (which is kinda creepy). It's the sheer size of it. That is one a GIGANTIC 6' 3" Teletubby! And, how does a velveteen costume wearer fare in Florida's 86-degree heat???
From the Publisher's Desk
Children catching falling sugar maple leaves, a cold, dangerous river, a protective mother...and a toothless man with a dripping red shirt... You're going to LOVE the winning stories for the Fall 24-Hour Short Story Contest! DO NOT MISS THE FIRST PLACE WINNER! IT'S AWESOME!!
Where there's a literary will, there's definitely a way!
I had retired to bed on the first evening of the weekend class, and was sharply awakened midway through the night by a voice.  I was surprised because I am a heavy sleeper and because I was in the bedroom alone.  The voice said...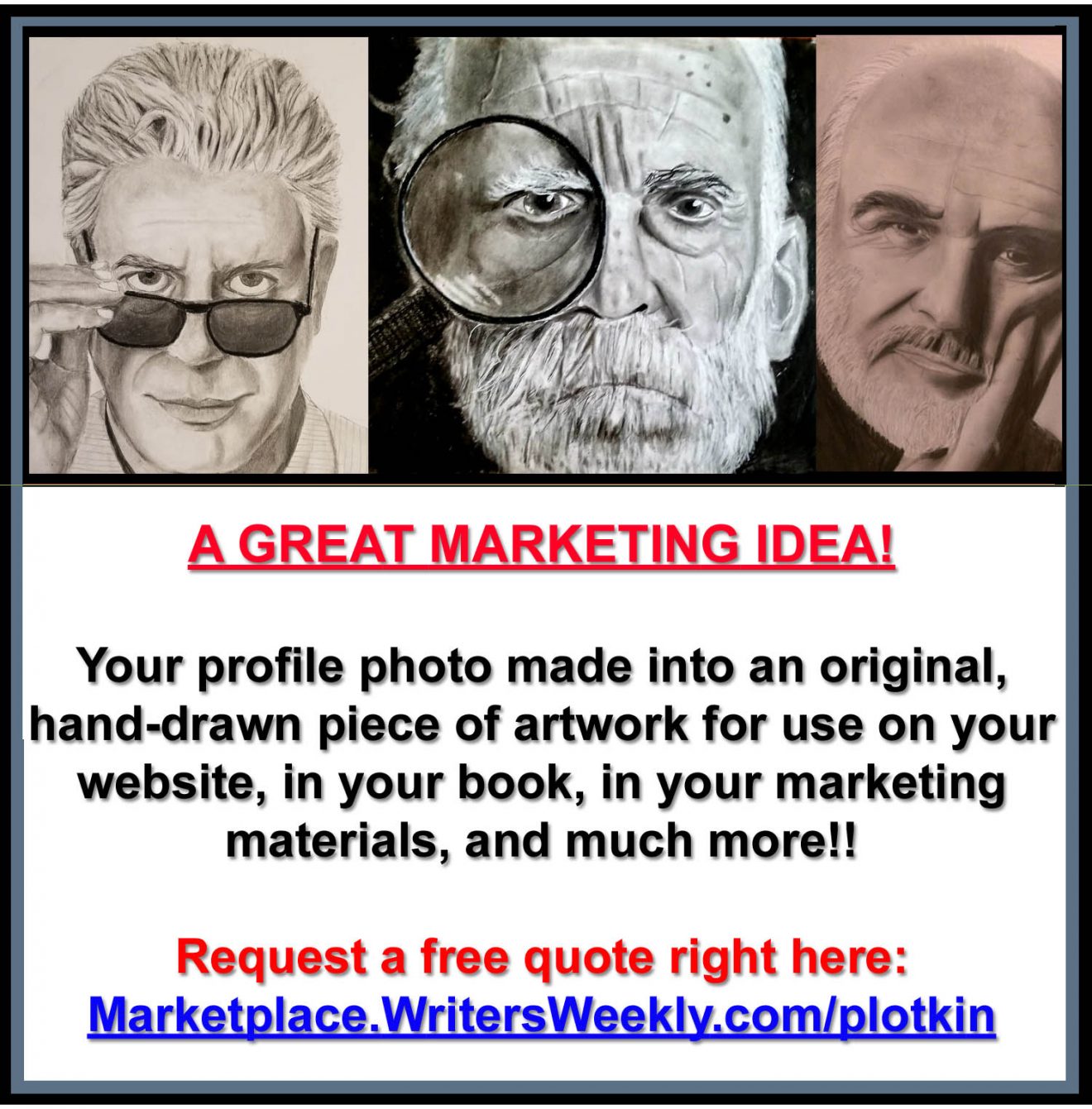 Feature Article
THIS IS A GREAT ARTICLE! Getting a chance to publicly speak in front of a group of fans or fellow writers is a great opportunity for any writer. By following some basic guidelines, and avoiding certain pitfalls, you can make a great impression, and keep your audience enraptured!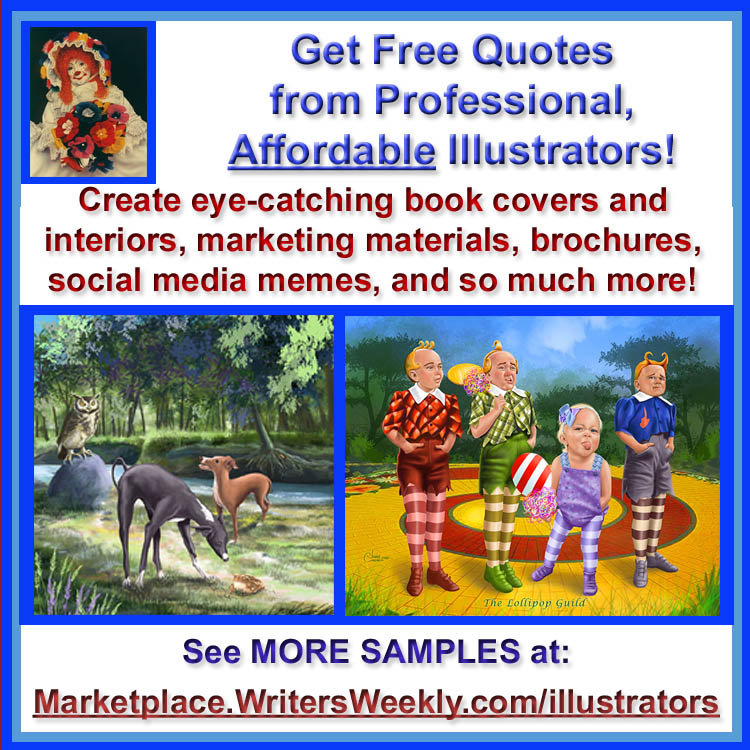 Ask the Expert
Why in the world would an author PAY people to read his or her book rather than the other way around?!?! I'm having a hard time trying to think of a worse book review deal for authors!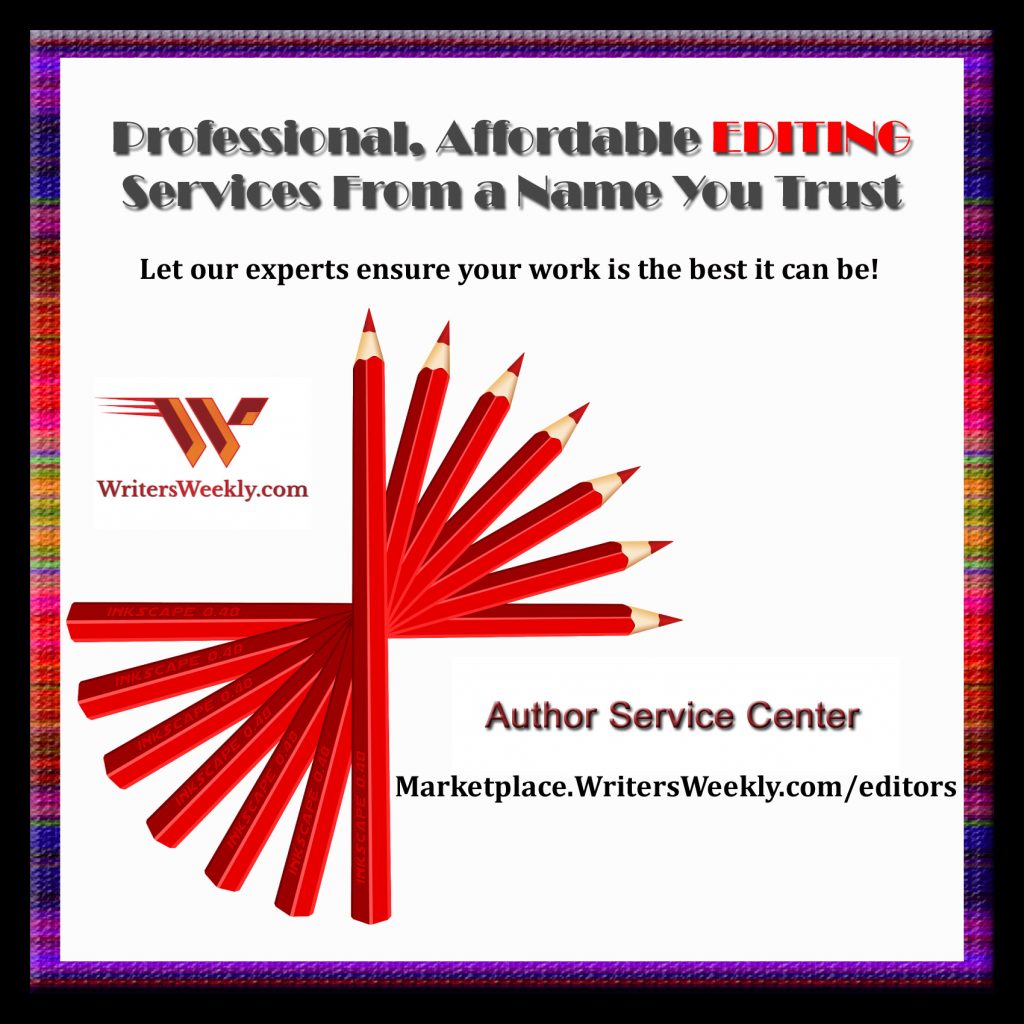 In The News ...
MORE: FaceBook to Launch News Outlet? Can we trust it??; Newspaper Publisher Found Dead in Office of possible suicide - upset about losing advertising business to Facebook.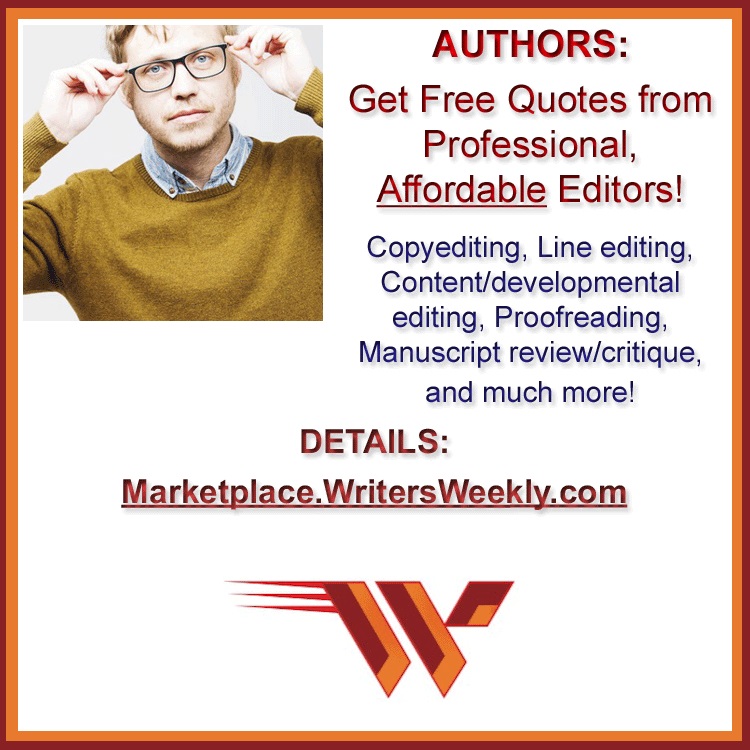 Paying Markets for Writers
"PRISM international is a quarterly magazine out of Vancouver, British Columbia, whose mandate is to publish the best in contemporary writing and translation from Canada and around the world. Writing from PRISM has been featured in Best American Stories, Best American Essays and The Journey Prize Stories, amongst other noted publications." Welcomes new writers.


Pays $40 per page of poetry, $30 per page of prose.
"Healthline is the fastest-growing digital consumer health publication. We create expert content to support, guide, and inspire readers toward the best possible health outcomes." Pays Within 30 days of acceptance. Publishes ms approx. 3-5 weeks after acceptance. Buys all rights. No reprints. Responds within 1 week. "Writer's guidelines will be provided via email for qualified writers."


"We're a tight niche publication serving radio hobbyists interested in scanners (typically referred to as "police scanners"), citizens band (CB) radio and the hobby radio services – General Mobile Radio Service (GMRS), Family Radio Service (FRS) and Multi-Use Radio Service (MURS)." Warmly welcomes new writers.


"Canada's only international adventure-travel magazine." Warmly welcomes new writers. Pays on publication. Publishes manuscript within a month of acceptance if publishing online; longer for print. Buys exclusive story rights; photo rights vary with the story. No reprints. Responds within a month.


"We specialize in providing legal information online through vetted lawyers and paralegals across the globe. Pays every other week, after article submission. Buys all rights. No reprints. Responds 1-3 business days. "Each writer will have a guidelines document and each topic we're looking to write about has a proposed structure/summary/useful links.


"A niche magazine covering subjects of interest to the Average Joe or Jane sailor who owns and maintains their own sailboat. These stories can relate to 19-foot trailer boats to 40-foot ocean-going boats. Writers are sailors themselves and write from their own experience. We expect all submitters to be familiar with our magazine and content." Welcomes new writers. "If you're a new writer with a good story and good photos, we'll work with you to whip your words into shape." Pays 60 days before publication. Publishes between 3 months to a year after acceptance.


NEED WRITERS, BLOGGERS, EDITORS, AUTHORS, OR OTHER CREATIVE FOLKS?? We'll post your ad on WritersWeekly FOR FREE. Please complete THIS FORM.
23 freelance jobs!
Freelance Advertising Writer – near San Jose / San Francisco Bay Area
Crawford Group


Freelance Writer – Pays $75-$100
The Well News


Freelance Developmental Editor
Advantage Media Group and ForbesBooks


Freelance Staff Writer – Pays $42K/year
Inside Radio


Freelance Content Creators – Pays $20/post
Vivial Media LLC


Freelance Content Writer – Education. Pays $15K-$20/year.
WorkMonger


Freelance Remote Marketing Associate – Pays $28K-$32K/year.
WorkMonger


Freelance Health Content Fact Checker – Pays $20/hour.
.dash


Personal Finance and Investing Content Fact Checker
.dash


Freelance Digital Content Writer
Buddhist Tzu Chi Foundation


Freelance SMB, Personal Finance Editor
IBTimes


Freelance Content Update Editors & Producers – Brides. Pays $15-$25/hour.
.dash


Freelance Writer
Lifestyles After 50


Freelance Video Game Writer
The National Gamer Association


Freelance Blogger
Coder Kids


Freelance Writer
Longneck and Thunderfoot


Freelance Copywriter
Cameron Ashley Building Products


Freelance Mobile Guides Writer
Digital Trends


Freelance German Content Writer – gaming, casino,gambling
total odds media


Freelance Bio Science, Longevity, and Life Extension Writer
Ambrosia Labs


Freelance GhostWriter – for Sales Funnel/Digital Marketing Websites
Swell Press Inc


Freelance Writer – long-term
KratomSpace


Freelance Freelance Consumer Technology Writer
.dash


NEED WRITERS, BLOGGERS, EDITORS, AUTHORS, OR OTHER CREATIVE FOLKS?? We'll post your ad on WritersWeekly FOR FREE. Please complete

THIS FORM

.
Local chamber events allow you to naturally interact with local businesses. Rather than cold-calling a business, you get to know each other through meetings and networking events. Then, when you send a Letter of Intent (LOI) or a pitch, you are a familiar face with knowledge of their business!