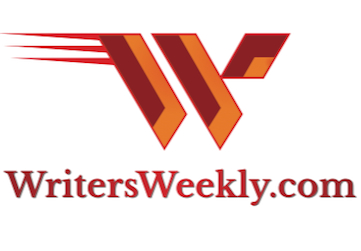 September 19, 2019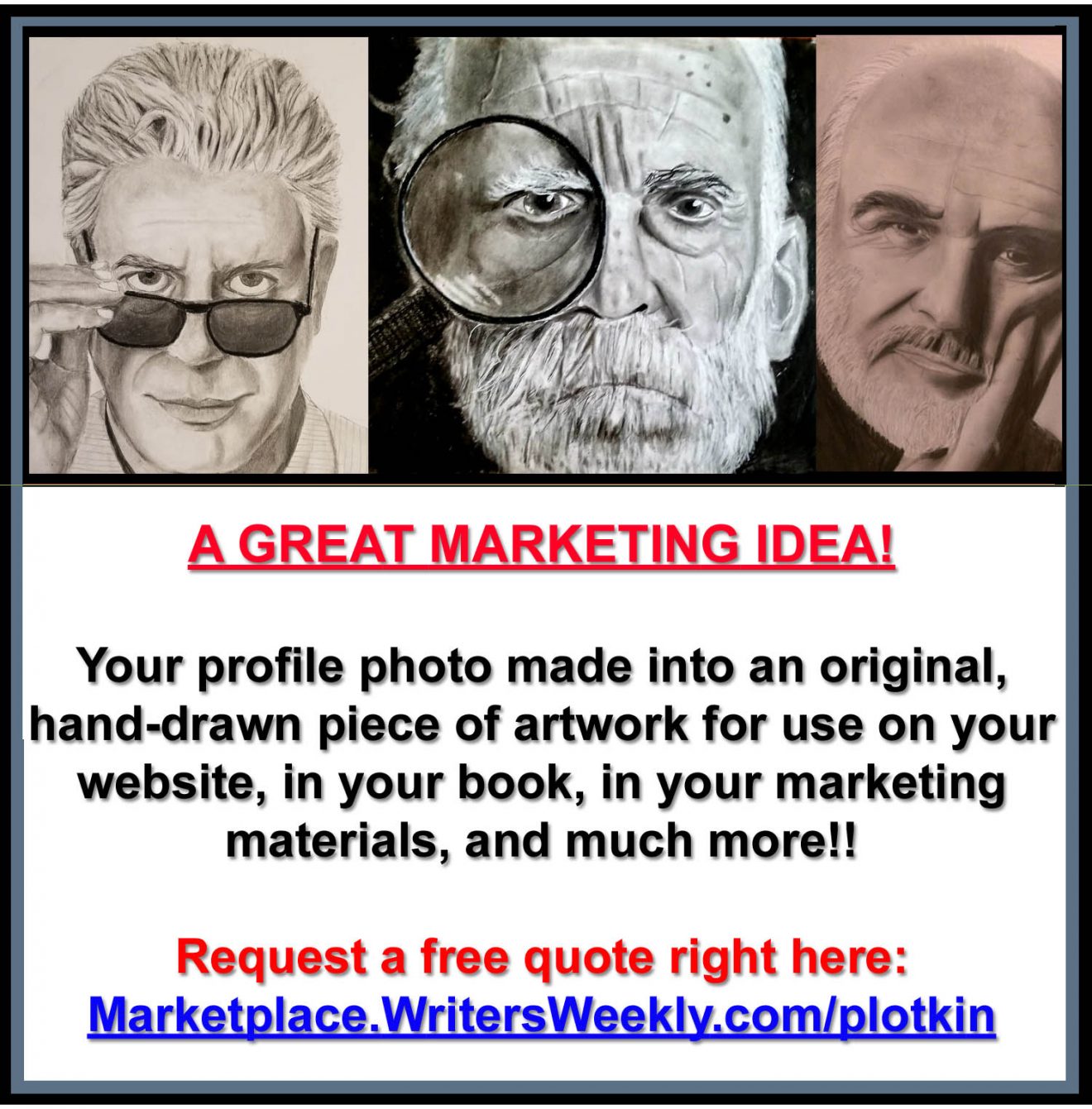 Contents
Angela's Desk
Have you recently noticed that Amazon has raised the price of your book significantly and have you noticed that the name "Book Depository" appears underneath that price? Most authors see that, and think Amazon gave their main buy button to another company. But...
News From the Floating Home Office
I'm desperately appealing to all you mariners out there (or anyone mechanically inclined) for your expertise in this manner. There is a boat on our dock that has a HORRIBLE odor. To be very specific, it smells like...
Feature Article
According to a study, more than 40% of women with full-time jobs in science leave the field, or switch to part time, after giving birth to their first child. But, does that mean women must lose their financial independence after giving birth? Absolutely not!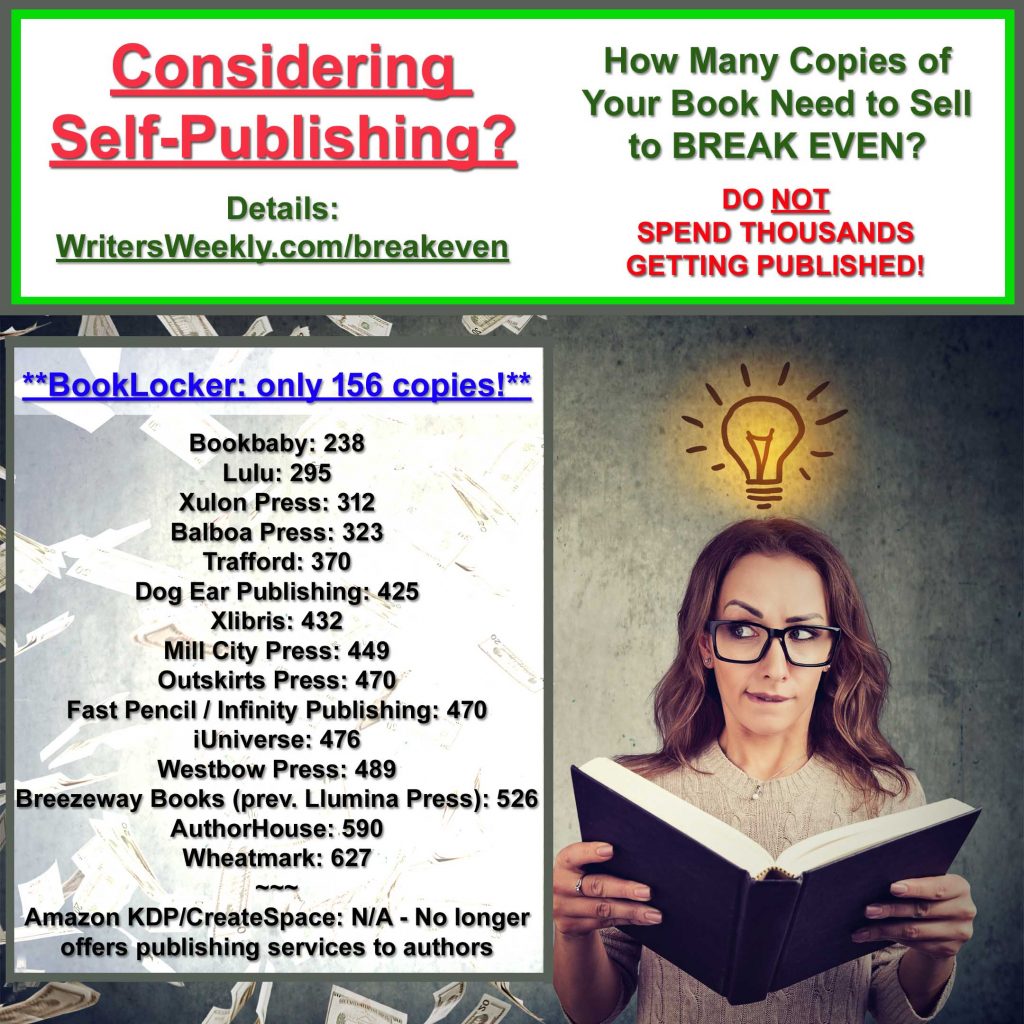 Ask the Expert
"I wanted to forward this to you and get your perspective on it. I have received a number of emails from people wanting to "market" my book, but..."
MORE: Parenting book author accused of abandoning "11-year-old" adopted daughter...but is she really 11?; Author accused of plagiarizing AND quoting sources that don't exist?; EU says re-selling ebooks is illegal; Feds sue Snowden over his memoir; Editorial cartoons finding new life online; Google ranking sites featuring syndicated content over original publisher's links?; Librarians are ANGRY about delayed ebook publication by publishers.
A hybrid publisher charging no setup/design fees to authors. "Abuzz Press pays the design and publication fees, which include: interior formatting assistance, professional cover design (no boring templates), ISBN and barcode, printer setup, and print proof (the first printed/bound copy of your book, which will ship directly to you for approval). Also includes ebook formatting/conversion. Distribution - Print Edition – We will list the book with Ingram, the world's largest book distributor. Our print books are listed in Amazon.com, BarnesandNoble.com, BooksAMillion.com, Chapters.ca and many other online bookstores, both domestic and foreign. Any bookstore with an Ingram account can pick up Ingram's feed so you'll find your book listed in stores you've never heard of. Most bookstores use Ingram's database to find and order books so readers can ask their neighborhood bookstore to order your book as well. Your readers can also walk into their neighborhood bookstores and ask them to order a copy. Ebook Edition – Our ebooks are listed on Amazon.com (for the Kindle), BarnesandNoble.com (for the Nook), Apple (for iPads, iPods and iPhones), and Kobo (Canada's popular ebook retailer)." Welcomes new writers. Publishes up to 30 titles/year. Pays royalties. Three-year exclusive contract required.


"Button comes out once a year or so, and Button contributors have also published in venues like the New Yorker, the Atlantic Monthly, Paris Review, The New York Times, Washington Post, and Harpers, as well as publishing plenty of books. Writers include David Barber, Sven Birkerts, Mary Campbell, Romayne Dawnay, Rodney Dennis, Diana Der-Hovanessian, Brendan Galvin (National Book Award finalist!), Andrew Lear, Ralph Lombreglia, Stephen McCauley, Lawrence Millman, John Hanson Mitchell, Jean Monahan, Amanda Powell, Stephen Sandy and Wayne Wilson. Button publishes sheet music (inspired by the example of Godey's Ladies Book around the mid-19th century). Major label, and smaller label musicians whose compositions have appeared include: They Might Be Giants, Combustible Edison, Roger Miller (of Mission of Burma), Birdsongs of the Mesozoic, Jen Trynin, Malcolm Travis (who played with Bob Mould of Husker Du)." 20-40% freelance. Guidelines available by email.


"CMR is looking for freelance bloggers! A globally reputed academic business journal, California Management Review serves as a vehicle of communication between those who study management and those who practice it. The freelance blogging program is intended to expand CMR's audience, scope, and reach by inviting outside writers to contribute to our blog. Our strategy focuses on using our blog as a critical point of connection between our social medial channels and our formal journal content. Our bloggers explore and analyze the fascinating, complex challenges of modern management theory and practice. The CMR blog has recently featured posts on Burning Man, 3D printing, Diversity in Silicon Valley, and the challenges of Workplace Culture."


"Boulevard's mission is to publish the finest in contemporary fiction and poetry as well as definitive essays on the arts and culture, and to publish a diversity of writers who exhibit an original sensibility. It is our conviction that creative and critical work should be presented in a variegated yet coherent ensemble—as a boulevard, which contains in one place the best a community has to offer." Biannual. Pays on publication. Publishes ms 4-8 months after acceptance. Buys First N.A. rights. No reprints.


Pays $100-$300 for prose; $25-$250 for poetry.
"The official publication of three Canadian trucking associations (Alberta Motor Transport Association, Saskatchewan Trucking Association, and Manitoba Trucking Association." Occasionally works with new writers. Circ. controlled (approx. 5,400). Quarterly. Pays on acceptance. Publishes ms one month after acceptance. Buys first rights. Accepts reprints. Responds within a day. Sample articles online. Guidelines by email.


NEED WRITERS, BLOGGERS, EDITORS, AUTHORS, OR OTHER CREATIVE FOLKS?? We'll post your ad on WritersWeekly FOR FREE. Please complete THIS FORM.
30 freelance jobs!
Freelance Social Media Editor
Task & Purpose


Freelance Designer/Page Editor
Gannett Co., Inc.


Freelance Newsletter Writer & Curator
Inside.com


Freelance Senior Writer & Managing Editor
Let Grow, Inc.


Freelance Editor – Pays $60K-$90K/year
Saving For College


Marketing/Advertising Copy Writer – Pays $22-$31/hour
blind ad


Freelance Stand Up Comedy Writer
blind ad


Freelance Technology Writers – Pays $120/article
MakeUseOf


Freelance Personal Finance Writer
Get Rich Slowly + MapleMoney


Freelance Content Copywriter and Blogger
FATJOE


Freelance Writers
Adventure Genesis


Freelance Editor for Barbecue Website
Smoked BBQ Source


Freelance Content Writer – Pays $18-$24/hour
MegaNug.com


Freelance Writer
Advantage B2B consulting + marketing


Freelance Book Editor
Lore Lush Publishing


Freelance Website Marketing Content Writer/Editor
The University of Wisconsin-Platteville


Freelance Writer
Turner Broadcasting System, Inc.


Freelance Content Writer/Editor
Happen To Your Career


Freelance Commerce Writer
Turner Broadcasting System, Inc.


Freelance Writer
Mashed.com


Freelance Content Editor
Center Maryland


Freelance Senior Professional Resume Writer & Editor – Pays $40-$60/hour
Freelance Content Writer
ARSENL Agency


Freelance Copywriter
Branding Babe Digital Marketing


Freelance Technical Editor or Copy Editor – Pays $25-$40/hour
Clear Outcomes


Freelance E-book Writer
blind ad


Freelance Technical Writer – Pays $32-$41/hour, must be located in Ohio
Tran Products LLC


Freelance Content Writers
Ushtate Consultancy


Freelance Professional Resume Writer – Pays $40-$60/hour
Power Resumes LLC


Freelance Content Writer
Beycome


NEED WRITERS, BLOGGERS, EDITORS, AUTHORS, OR OTHER CREATIVE FOLKS?? We'll post your ad on WritersWeekly FOR FREE. Please complete

THIS FORM

.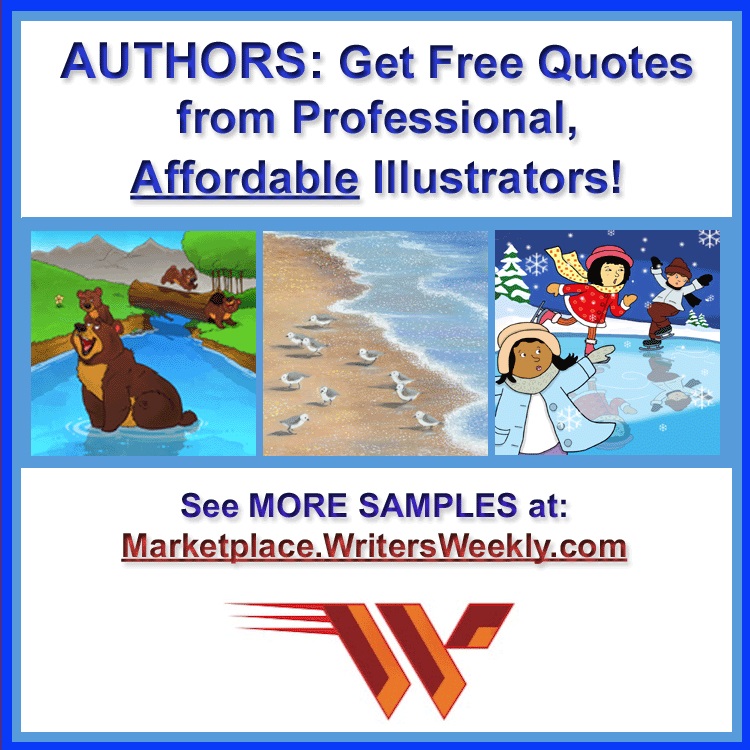 FREELANCE SUCCESS STORY
In 2002, a few years into my professional freelancer's life, I wrote my first Success Story for WritersWeekly.com and that was my light-bulb revelation. I could write articles, short stories, and verses for pay, and also earn an additional income by writing about the writing process!