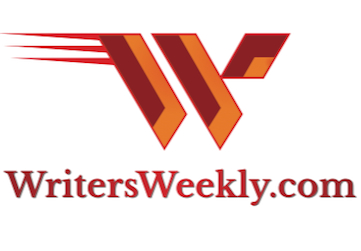 September 12, 2019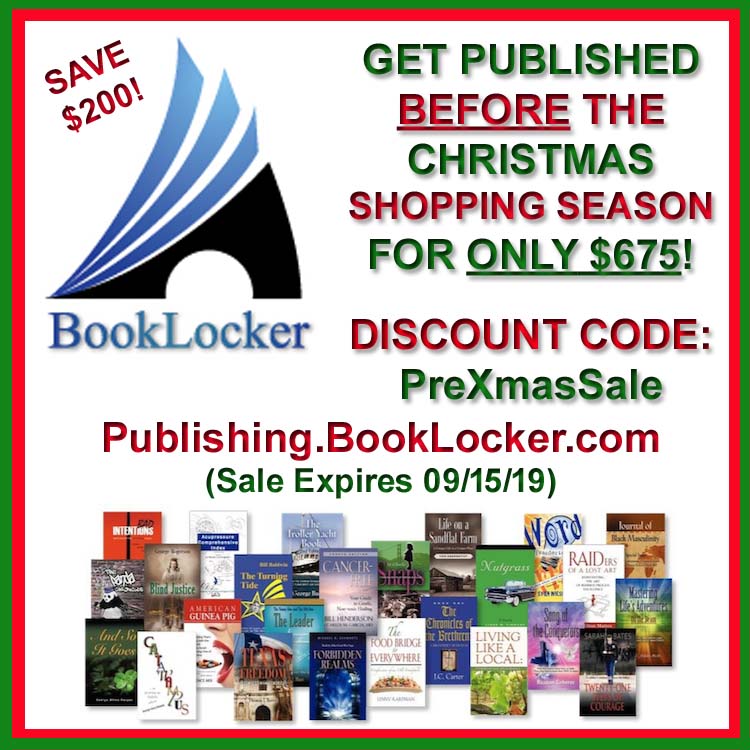 Contents
Angela's Desk
Just because a book is on Amazon does NOT mean it will sell. Here's why...
News From the Floating Home Office
When I returned from the doctor, Capt. Brian was on the floor in the galley, meticulously washing and wiping all of our canned goods, which are stowed on a shelf under the stove. I cocked an eyebrow at him, wondering why he felt the need to clean the canned goods...
Feature Article
Writing instructional articles (or "How To" articles) isn't difficult and they are a great money making opportunity! But there are six important things to remember...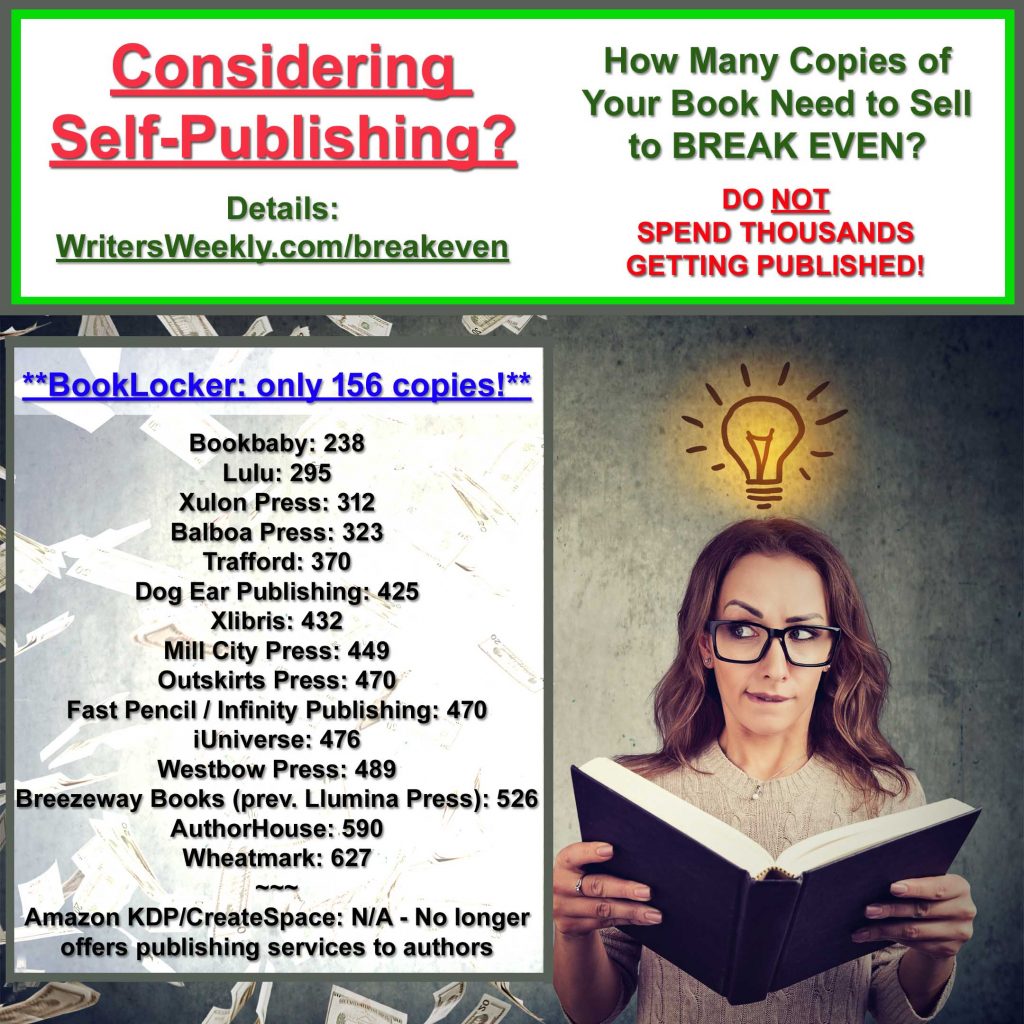 Ask the Expert
Not sure how to notify potential readers that their purchase will benefit a specific charity? Angela has ya covered!
MORE: Indie bookstores and industry leaders furious at Amazon for violating book embargo (if you don't know what that is, read this!); If you get your morning paper in your undies, you probably do NOT want a free doorbell from Amazon; MSNBC sued for outrageous allegation; "Almost Everything About Goodreads Is Broken;" Politician sues CBS and we're betting that gets thrown out of court. And, DO NOT, UNDER ANY CIRCUMSTANCES, MISS THIS AWESOME OBITUARY!
20-25% freelance. "Texas outdoor recreation, nature, wildlife, and state parks." Welcomes new writers. 10 issues/year. Pays on acceptance. Buys first rights for print and digital. No reprints. Responds within several weeks. Guidelines online.


Pays flat fee up to $1200/article.
"The Old Schoolhouse(R) Magazine is the #1 trade magazine for homeschool families. It is a quarterly print (125-150 page) publication, but is also accessible via online browser and via free apps. It is available by subscription or in stores like Walgreens, Target, Barnes & Noble, Kroger, and many Christian book outlets." 30-50% freelance. Guidelines online


10-20% freelance. "We are the business and practice management magazine to the podiatric profession." Welcomes new writers. Circ. 16K. Publishes 9 issues/year. Pays on publication. Publishes ms 2-4 months after acceptance. Buys First N.A. serial rights. Accepts reprints.


"Published annually in July since 1985, Provincetown Arts focuses broadly on artists, performers, and writers who inhabit or visit the tip of Cape Cod, and seeks to stimulate creative activity and enhance public recognition of the nation's oldest continuous art colony. Drawing on a century-long tradition rich in art, theater, and writing, Provincetown Arts publishes essays, fiction, interviews, journals, performance pieces, poetry, profiles, reporting, reviews, and visual features, with a view toward demonstrating that a community of artists, functioning outside the urban centers, is a utopian dream with an ongoing vitality." 90% freelance. Welcomes new writers.


"We help job seekers craft their personal brands and write the next chapter of their careers. Through our brands, TopResume and CVNow, we have written and reviewed millions of resumes and CVs."


"Radish is an exciting mobile fiction platform for serialized storytelling. Our wide variety of stories are published and read in bite-sized installments optimized for smartphone readers. It's the literary equivalent of addictive TV dramas, right on your phone!" Pays on acceptance. Publishes no more than a month after acceptance.


NEED WRITERS, BLOGGERS, EDITORS, AUTHORS, OR OTHER CREATIVE FOLKS?? We'll post your ad on WritersWeekly FOR FREE. Please complete THIS FORM.
31 freelance jobs!
Freelance Multimedia Copy Editor
Freelance Editor/Writer/Researcher
Freelance Health And Wellness Content Update Editor – Pays $30/hour
Freelance Beauty Content Update Editors/Producers – Pays $15-$25/hour
Freelance Content Editor – Pays $14-$18/hour
Freelance Newsletter Writer
Freelance Government/Politics Reporters
Freelance Chemistry Managing Editor – Pays $40/hour
Freelance Contributor/Journalist
Freelance Travel Writer & Editor – Pays $20-$35/hour
Freelance Copywriter/Copy Editor
Freelance Technical Writer
Freelance Marketing Copywriter – Pays $40K-$60K/year
Freelance Lifestyle Writer
Freelance Content Copywriter
Liaison Creative + Marketing


Freelance Shopping Contributing Editor
Freelance Legal Website Writer
Freelance Business Plan Writer – Pays $25-$50/hour
Freelance Appellate Brief Writer
Freelance Education/Mental Health SEO Freelance Writer
Freelance Wedding/Event Planner Writer
Freelance Environmental/Green Living Expert Writer
Freelance Hair/Beauty/Fashion Writer
NEED WRITERS, BLOGGERS, EDITORS, AUTHORS, OR OTHER CREATIVE FOLKS?? We'll post your ad on WritersWeekly FOR FREE. Please complete

THIS FORM

.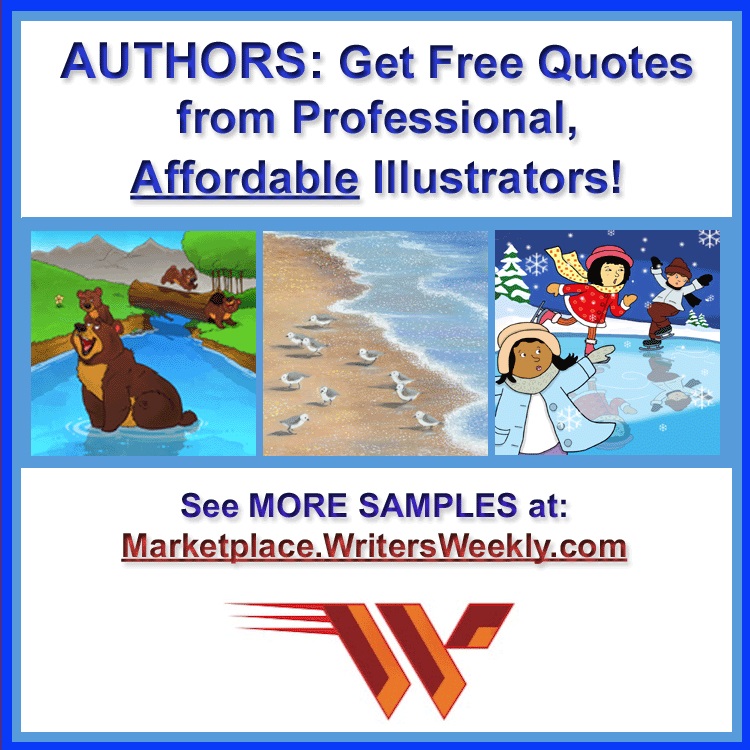 Editing has proved to be a substantial source of income—sometimes supplemental, sometimes providing JIT (just-in-time) money when my other avenues of income were slow or hindered by the weather, acts of God, or health...
Don't miss the comment from the woman who applied for a sales position at the Better Business Bureau!!