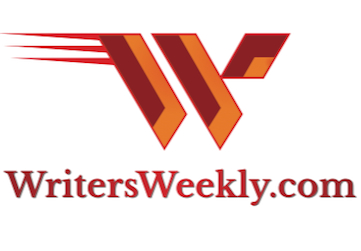 September 04, 2019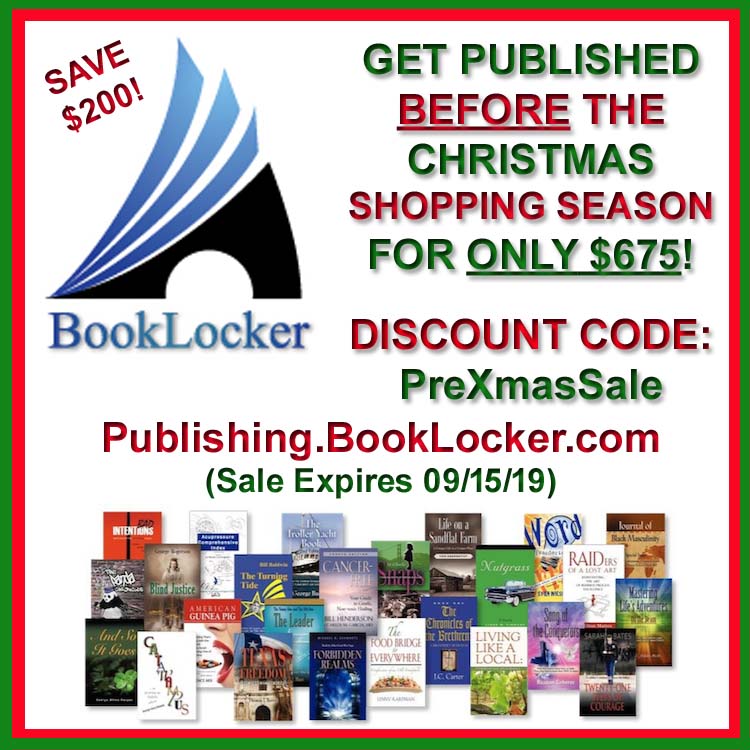 Contents
Angela's Desk
Why mow the lawn, or run boring weekend errands, when you can HAVE FUN WRITING WITH US?! Click here to read the topics from the last eight fall contests! Grab a fresh cup of coffee, put on your comfy sweats, turn on your laptop, crack your knuckles, and get those creative juices flowing! We can't wait to see where YOUR imagination takes us!!


JOIN US ON SATURDAY! It's a blast!
- 1st Place $300 + a Book Publishing Package from BookLocker.com! (Value: $875)
News From the Floating Home Office
We've been through this before and it never gets fun, let me tell ya. A little over a week ago, we thought Florida's west coast was going to get a tropical storm. Then, it was going to be a Cat 1 hurricane. Then, a Cat 2, etc. For about three days, we were told Dorian would head straight across the …
Feature Article
I stumbled upon freelance writing while reading a tech-related blog. I did some research, and joined a freelance writing website, taking a shot at writing for a living. I didn't know I was setting myself up for a shocking experience that almost forced me out of the industry. I was contacted by a client who baited me with bulk writing …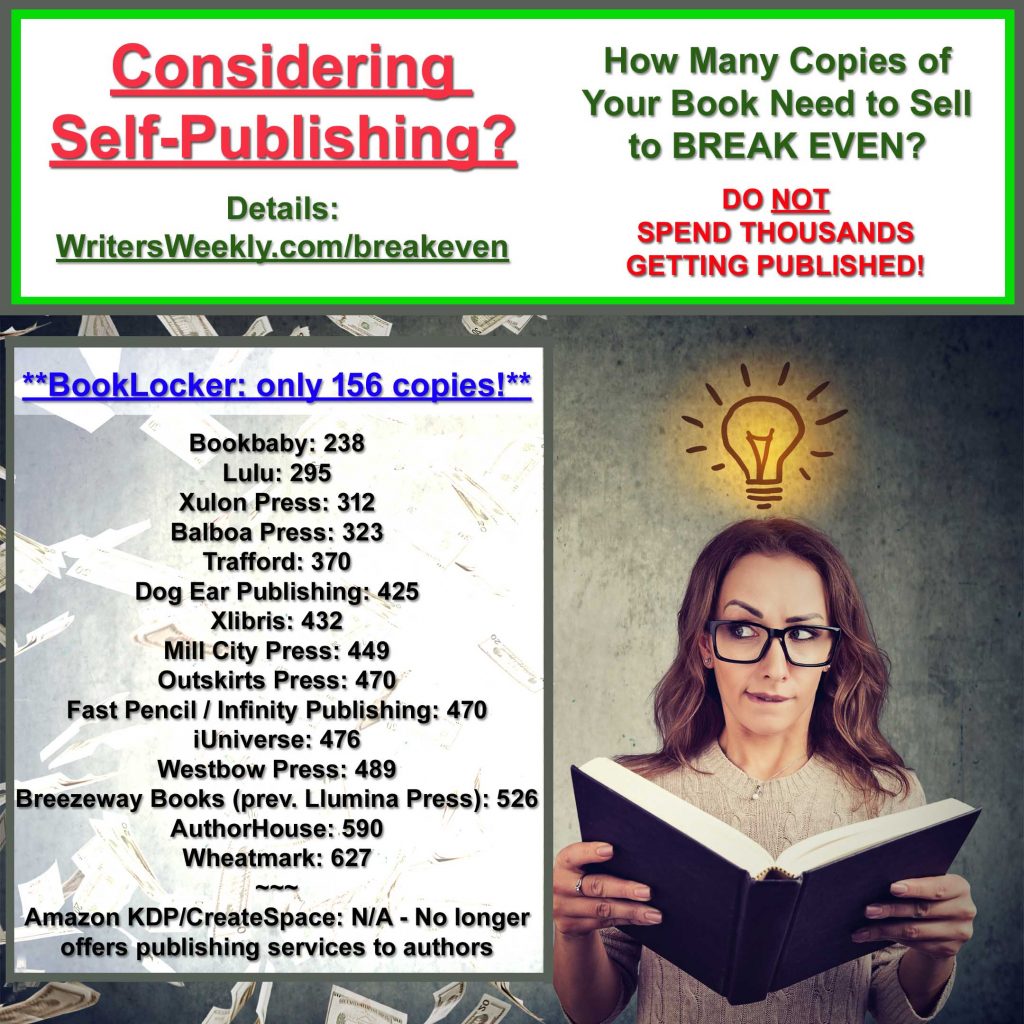 Ask the Expert
What an A+ Rating at the Better Business Bureau REALLY means. It's not what you think!
MORE: First Christian florists and bakers, and now movie-makers not allowed to choose their own clients; Print and audiobook sales UP; Dumb magazine Photoshops teen's head onto nude body; Russian blogger imprisoned for REALLY stupid Tweet.
"The Magazine of Fantasy & Science Fiction has been one of the genre's leading publications since 1949." Buys first N.A. serial rights and select world rights. Occasionally accepts reprints.


"Military History is the nation's oldest and most popular war magazine devoted to the history of warfare." 75% freelance. Welcomes new writers.


Pays $250-$500 for departments; $1500 and upward for features.
"Monadnock Table is a guide to local food, farms and community of the Monadnock Region and the Connecticut River Valley of New Hampshire." Bi-monthly. Pays on publication. Publishes ms 3 months after acceptance. Buys first N.A. rights. Occasionally accepts reprints, depending on where the article first appeared. Responds in 1 week. Guidelines available by email.


Pays flat fee of $125 for features (1200 words); $75 for columns (600 words).
"We work only with journalists whose work reflects original interviews, research, quotes and attribution. We have zero tolerance for plagiarism, including taking material/facts/info/text from websites without attribution. We need published clips and expressions of interest in order to see if a freelancer is a fit for our publication. We report on business, research, trends, integrative health care, self-care and more, both in print and online." "Send your expression of interest via email with the words "Freelance Writer" in the subject line. We choose topics here based on audience need and SEO research, and then assign them to dependable freelancers."


Pays $0.15/word for 1000-2000 words.
"The Malahat Review, established in 1967, is among Canada's leading literary journals. Published quarterly, it features contemporary Canadian and international works of poetry, fiction, and creative nonfiction as well as reviews of recently published Canadian poetry, fiction, and literary nonfiction. On occasion, it also publishes interviews, essays, and issues on a single theme or author, such as Indigenous Perspectives (No. 197), The Victoria Issue (No. 200), and Queer Perspectives (No. 205)."


Pays $65 CAD/published page.
"Leading Edge magazine publishes short stories, poetry, and essays that relate to science fiction, fantasy, and horror. We also contract for short-term blogs and art. The magazine was started in 1981 by a team of students from Brigham Young University and continues to be run by a team of dedicated volunteers. Leading Edge is a great place for both first-time and well-established authors." Biannual.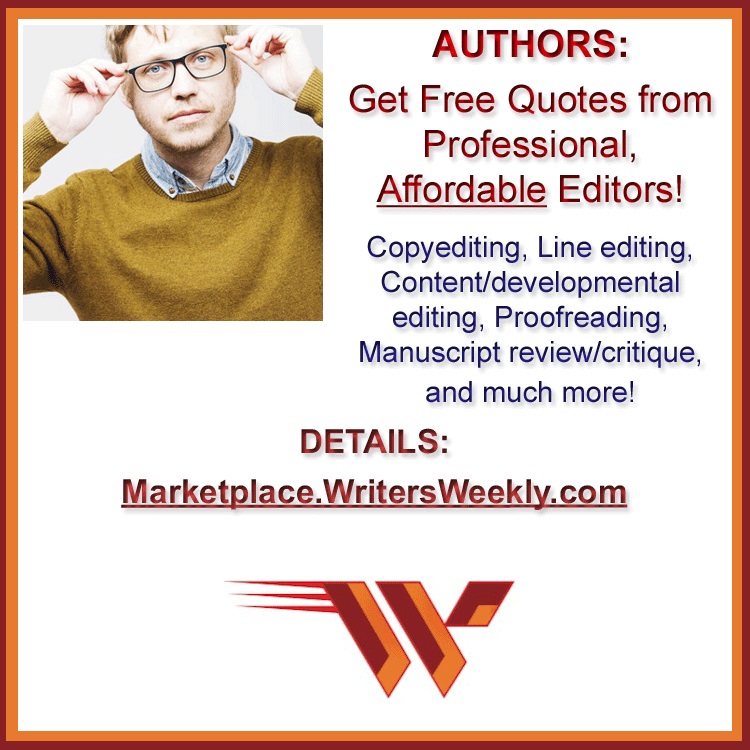 NEED WRITERS, BLOGGERS, EDITORS, AUTHORS, OR OTHER CREATIVE FOLKS?? We'll post your ad on WritersWeekly FOR FREE. Please complete THIS FORM.
30 freelance jobs!
Freelance Writer
ConsumerAffairs


Freelance Ecommerce/HR/Retail Division Editor – includes benefits
Fit Small Business


Freelance Marketing Editor
Capital Technology Solutions


Freelance Editor – Pays $27/hour
Brides, MyDomaine, and Byrdie


Freelance Writers – Pays $0.10/word
James Publishing


Freelance Writer – Pays $14-$18/hour
blind ad


Freelance B2B Writer
Epic Presence


Freelance Solar and Green Energy Content Writers
Sacha Agency


Freelance Men's Lifestyle Magazine Content Writer
CI Media LTD


Freelance Finance Writer
Audience Harvest


Freelance Writer – Pays $0.06/word
Skilled Golf


Freelance Gardening Writers
Gardener's Path


Freelance Deputy Editor
QuickBooks


Freelance Writer – Pays $18-$75/hour
Shelley Bot, LLC


Freelance Content Writer and Editor – Pays $15-$25/hour
PartCatalog.com


Freelance Press Release Writer
Cannopoly


Freelance Content Editor
Meddy


Freelance Technical Writer
Tom Sawyer Software


Freelance PC Hardware/Gaming Industry Writer
Volt Cave


Freelance Web Content Writer
Genium srl


Freelance SEO Content Writer
Northern Illinois Foot & Ankle Specialists


Freelance Editor's Assistant – Pays $20-$29/hour
Savior Publishing House


Freelance Wellness Writer
CNET


Freelance Technical Writer
Solve.Care


Freelance Marketing Copywriter
World Travel Holdings


Freelance Copywriter
Primary Goods


Freelance Technical Writer
Linchpin Solutions, Inc.


Freelance Business e-Learning Writer – Pays $25-$40/hour
Syandus Inc.


Freelance Technical Editor
Quince & Co.


Freelance Proofreaders
Boston Court Reporters and Cambridge Transcriptions


NEED WRITERS, BLOGGERS, EDITORS, AUTHORS, OR OTHER CREATIVE FOLKS?? We'll post your ad on WritersWeekly FOR FREE. Please complete

THIS FORM

.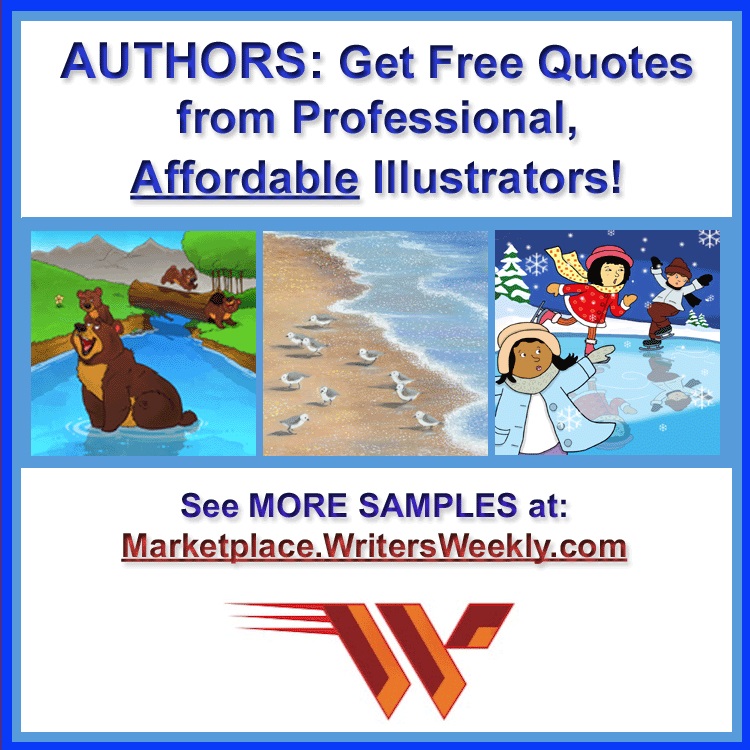 Freelance Success Story
I got to the point where I realized the volume of work was taking me further away from my dream of writing for high-paying corporate clients. Enough was enough and, after shutting down my Fiverr gigs, I finally started to put a plan into action...