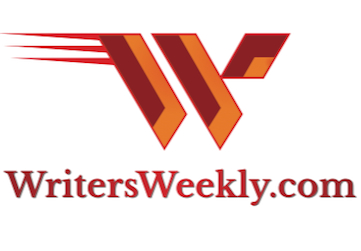 September 26, 2019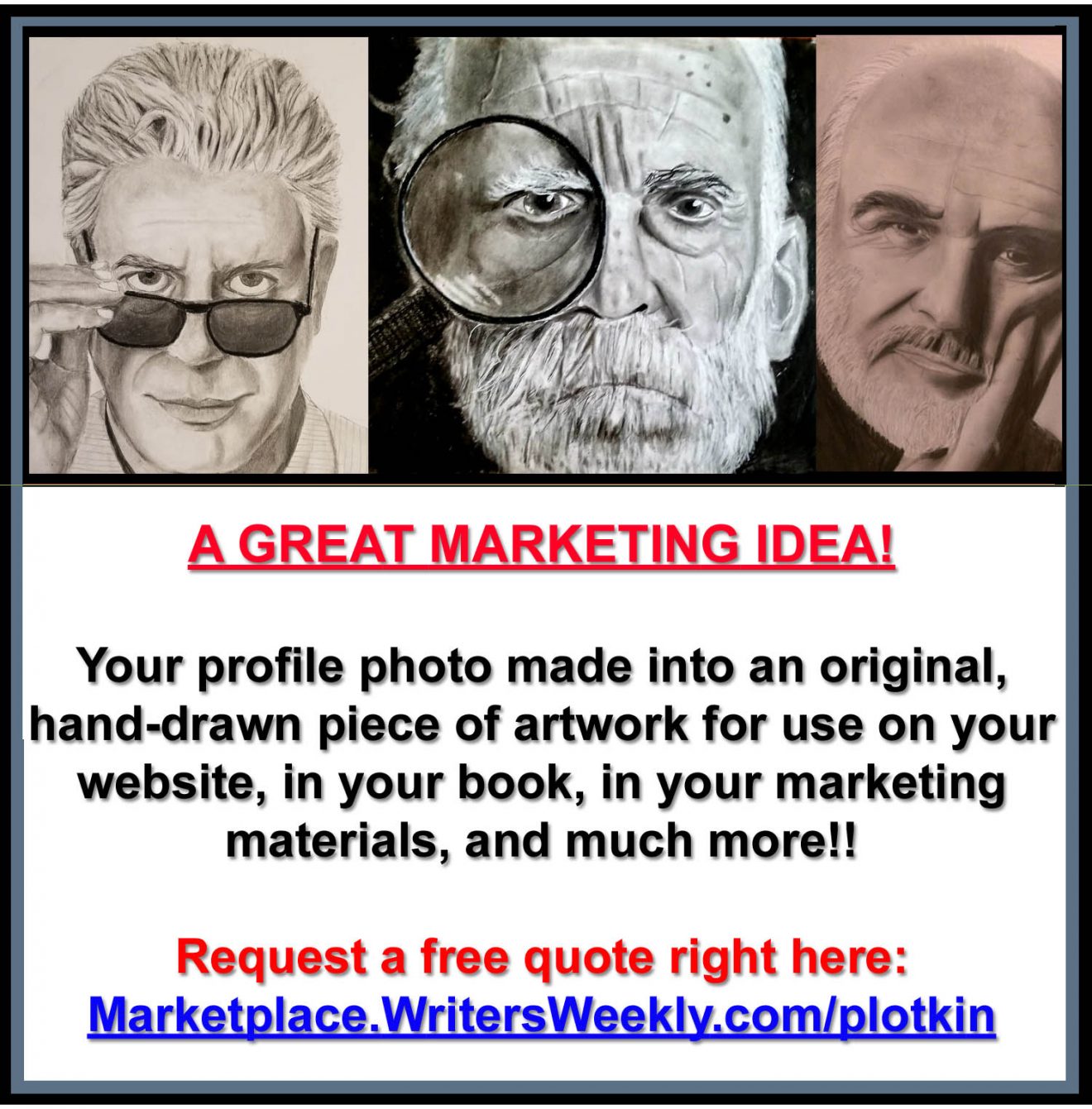 Angela's Desk
We are stirring things up here at WritersWeekly! Whoo hoo!! The Success Story column has been replaced by our new Marketing Secrets column. Have you found a unique way to promote your freelance writing business or your book? We'd love to hear about it! We're making other changes, too!
From The Floating Home Office
I am often asked by readers, and even friends, when and why I decided to become a writer. It came very early to me! You can read exactly what happened here...
Contents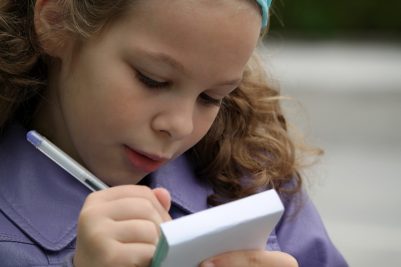 ***NEW COLUMN*** - Author Backstories
Do YOU have an author backstory you'd like to share? Read the sample here, and see details in our Writer's Guidelines.
I am the author of 23 books and the publisher of more than 10,000 print and electronic titles (through my company, BookLocker.com). I am also the publisher of WritersWeekly.com, one of the oldest and most respected writing websites online. Most of my books are non-fiction and, of those, most are about writing and publishing. I owe the success of my writing …
***NEW COLUMN*** - Book Backstories
Do YOU have a book backstory you'd like to share? Read the sample here, and see details in our Writer's Guidelines.
(My apologies to the men reading this...) ;)

At the age of 35, after 3 successful vaginal births, I was lying on a hospital bed in Bangor, Maine, enormously pregnant with what would be my largest baby, by far. Later, I was squatting on the floor. Then, I was bouncing on a big, red, rubber ball. Then, I was back in the bed. From bed, to squatting, to ball, back and forth, again and again. And, then I was begging for drugs...
Failure to recognize (and remember) our own emotional reactions, or those of others, can result in our fictional characters being stiff and dead. A good idea is to keep a journal, and catalog those feelings, and what caused them. You should also keep a notebook of details about interesting people you know, or have observed in public...
"I want to include scans of newspaper articles in my book. Since my book is non-fiction, will the educational exception to copyright law apply?"
...In the News!
MORE: Google finds a work-around for new law; Publishers are selling LOTS of books this year!; Instagram "copyright infringement" phishing scam; Errors in published books embarrass publishers and authors, AND MORE!
"Diabetes Self-Management is a consumer health publication that aims to help people with diabetes control their condition. We cover nutrition, exercise, pharmacology, medical and technological advances, and mental health issues. We do not publish personal experiences, celebrity profiles, or research breakthroughs." 95% freelance. Welcomes new writers. Guidelines online.


"Founded in 1970 and edited by faculty, students, and staff from the renowned writing and literature programs at the University of Iowa, The Iowa Review takes advantage of this rich environment for literary collaboration to create a worldwide conversation among those who read and write contemporary literature. We publish a wide range of fiction, poetry, creative nonfiction, translations, photography, and work in emerging forms by both established and emerging writers. Work from our pages has been consistently selected to appear in the anthologies Best American Essays, Best American Short Stories, Best American Poetry, The Pushcart Prize: Best of the Small Presses, and The PEN/O. Henry Prize Stories."


Pays $1.50 per line for poetry ($40 minimum) and $0.08 per word for prose ($100 minimum).
"A perfect-bound annual poetry magazine. We feature a range of kinds of poetry, although light verse is far less likely to be accepted." Warmly welcomes new writers. Circ. 350. Annual. Pays on publication. Publishes ms 2-12 months after acceptance. Buys first N.A. serial rights. No reprints. Responds in 1-4 months.


"A real estate industry trade magazine delivered to 160,000 REALTORS in the state of California, which covers issues related to the housing industry, the economy and real estate." 50% freelance. Welcomes new writers. Circ. 160K. Publishes 8 issues/year. Pays on acceptance. Publishes ms three months after acceptance. Buys all rights. No reprints. Responds within one month.


"You would be writing for a therapist who is seeking articles to include on their very busy site. Articles are wanted on these subjects: depression, insomnia, sadness, loneliness, marriage, relationships, love, jealousy, breaking up, divorce, revenge, friendship, family, etc."


NEED WRITERS, BLOGGERS, EDITORS, AUTHORS, OR OTHER CREATIVE FOLKS?? We'll post your ad on WritersWeekly FOR FREE. Please complete THIS FORM.
30 freelance jobs!
Freelance Sportswriter
Professional Sports Publications


Freelance Staff Writer – Pays $60K-$65K/year
Daily Kos


Freelance Seasonal Automotive Writer
The Drive


Freelance Commerce Editor
IBT Media


Freelance Food Photographers
The Spruce Eats


Freelance Plant Writer
The Spruce


Freelance Landscaping Writer
The Spruce


Freelance Content Update Editors & Producers – Pays $15-$25/hour
Brides


Freelance Writers – must be an ESL teacher
blind ad


Freelance Writers – Pays $0.10-$0.20/word
Ignite Visibility


Freelance SEO/Digital Marketing Writer
blind ad


Freelance Makeup and Cosmetics Writer
Mountain30K


Freelance Automotive Product Writer
Auto Media Planet


Freelance Technical Writer
Kinsta


Freelance Copywriter
Skillz


Freelance Writer – $15-$20/hour
TME News


Freelance Copywriter
Red Letter Communications Inc.


Freelance Social Media Content Creator – Pays $10/hour
Popmenu, LLC


Freelance Junior Copywriter – includes benefits
Figmints Digital Creative Marketing


Freelance Fashion & Beauty Writer
Bustle


Freelance Resume Writer
Resume Assassin


Freelance Creative Script & Storyboard Writer
Baird & Warner


Freelance Blogger
SportsNet New York


Freelance SEO Copywriter
Direct Line Development


Freelance Technical Writer
DVO Consulting


Freelance Science Managing Editor
QBS Learning


Freelance Science Curriculum Specialist
QBS Learning


Freelance Proofreader
GateHouse Media


Freelance Article Proofreader
The Drive


NEED WRITERS, BLOGGERS, EDITORS, AUTHORS, OR OTHER CREATIVE FOLKS?? We'll post your ad on WritersWeekly FOR FREE. Please complete

THIS FORM

.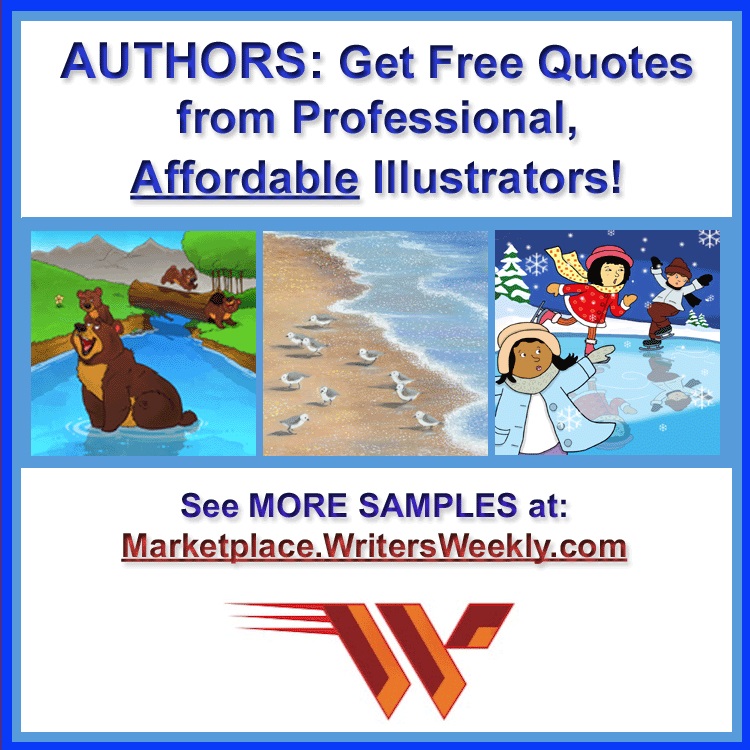 Success Story
I no longer enjoyed writing for a living. I dreaded starting each new project. I was miserable and I was ready to quit freelance writing. But, instead...