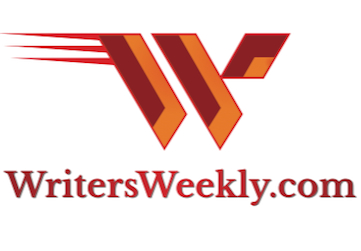 July 26, 2019
Contents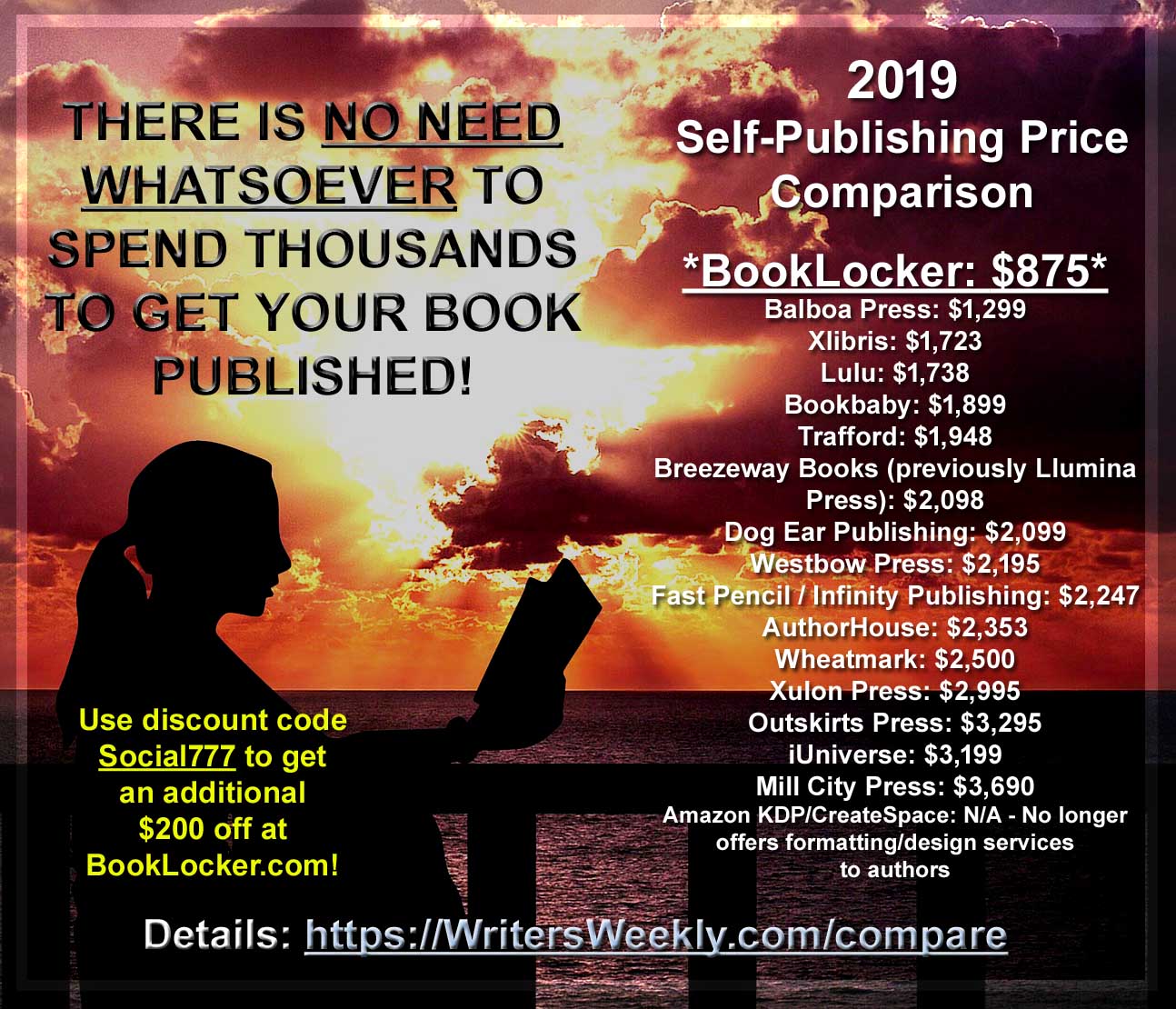 Angela's Desk
Some firms claim to "pay half" of the author's publishing fees...but are they really doing that? Three thousand dollars is MORE than enough to pay to publish a book. So, this firm's claim that they would also be paying an additional $3,000 out of their pocket was a bunch of you-know-what.
News From the Floating Home Office
He ran once. I could tell it was big! He was a fighter! Oh, MAN! I was SO EXCITED!!! Was this the trophy fish I'd been dreaming about my entire life? Would I be able to land him all by myself?! How many dinners would this monster make?!

Feature Article
You might be surprised to learn that my #1 recommend method of book promotion is Facebook advertising. But, not the way you think...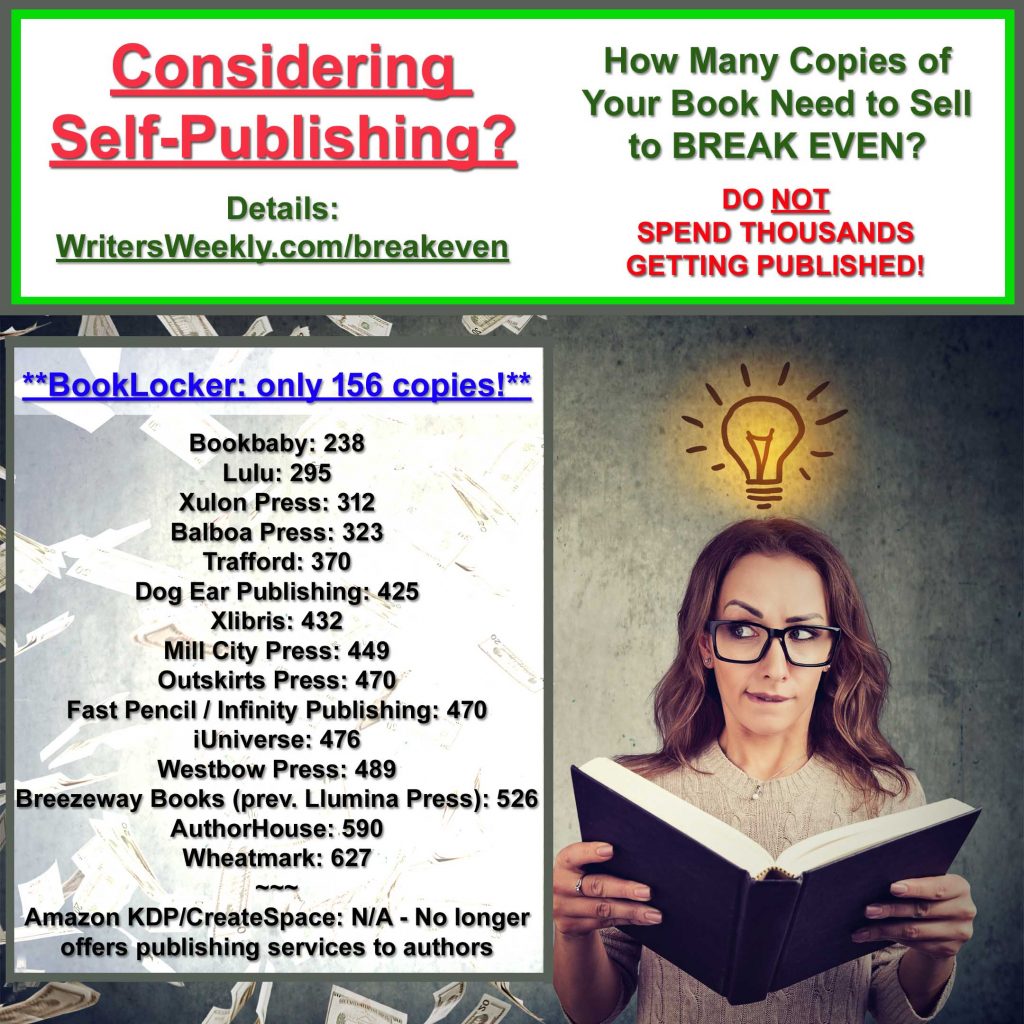 Ask the Expert
I wrote a book about the abuse I endured as a child. I purchased the rights to use a photo from a stock photo agency. It's a crying little girl who looks somewhat similar to me as a child. That photo will be very powerful on my book's cover. But, my cover designer refuses to use it because...
MORE: AOC Photo Sparks Copyright Lawsuit; Bee Gees estate sues SC bar over alleged copyright infringement
"We publish stories about trophy buck harvests; our primary goal is to help readers become better hunters. Story categories: Deer Tales, How-To, Deer Biology/Behavior, Destination." Welcomes new writers. Circ. 198K. 6 issues/year. Pays on publication. Publishes 6-12 months after acceptance. Buys 1st North American rights. Accepts reprints. Responds 30 days or less. Subscription $19.95. Guidelines by email.


Pays up to $600 for an 1,800-word article with photos.
"The fastest growing Farmer's Almanac with the most accurate weather forecasting. Millions sold. A truly American tradition. Contains all the features you'd expect to find in a farmer's almanac, including Weather Forecasts, Fishing, Planting, and Tide Tables, and Astronomical Data. THE ALMANAC also is packed with intriguing and informative stories and articles on a wide variety of interesting subjects for the whole family. There are plenty of stories and articles, trivia, nostalgia, anecdotes, cookery, and puzzles, as well as lots of helpful information." Welcomes new writers. Annual. Pays on publication. Pays when each annual edition is published, in August of each year. Cut-off for submissions is March 31st. Buys First North American Serial Rights. Occasionally accepts reprints.


"The Antigonish Review is a quarterly literary journal published by St. Francis Xavier University. The Review features poetry, fiction, reviews and critical articles from all parts of Canada, the US and overseas, using original graphics to enliven the format." Welcomes new writers. 90% freelance. Circ. 1K. Quarterly. Pays on publication. Publishes ms six months after acceptance. Buys first rights. No reprints. Responds 4-8 months.


Pays "$50.00 plus two copies for fiction, essays, articles and book reviews. $5.00 per page to a maximum of $25.00 plus two copies for poetry; $100.00 plus two copies for cover art."
"Cadet Quest is a 24-page magazine for boys ages 9 - 14. It is a Christian-oriented magazine for members of a Christian youth organization known as the Calvinist Cadet Corps. Boys from many Protestant denominations make up the Cadet Quest's audience. Our purpose is to show how God is at work in the lives of boys and in the world around them. We have worked with new writers in the past and would do so in the future if their work fits our themes." Circ: 7K. 7 issues/year. Pays on acceptance. Publishes ms within 1 year of acceptance. Guidelines online


Pays $0.05-0.08/word for 900-1300 words (fiction) and 700-1200 words (articles).
Welcomes new writers. Circ. 22.5K. Bimonthly. Pays on publication. Publishes ms two months after acceptance. Buys first rights. No reprints. Responds one week. Sample copy available online. Guidelines available by email.


"BASS ANGLER MAGAZINE (BAM) is a quarterly print magazine created specifically to help you become a better fisherman. As the industry's leading bass magazine we simply provide you fresh new features every season. Bass Angler is filled with 25 or more full length articles uncovering the latest bass catching secrets from the nation's top touring pro anglers." Circ. 30K. Quarterly. Pays on publication. Publishes ms two months after acceptance.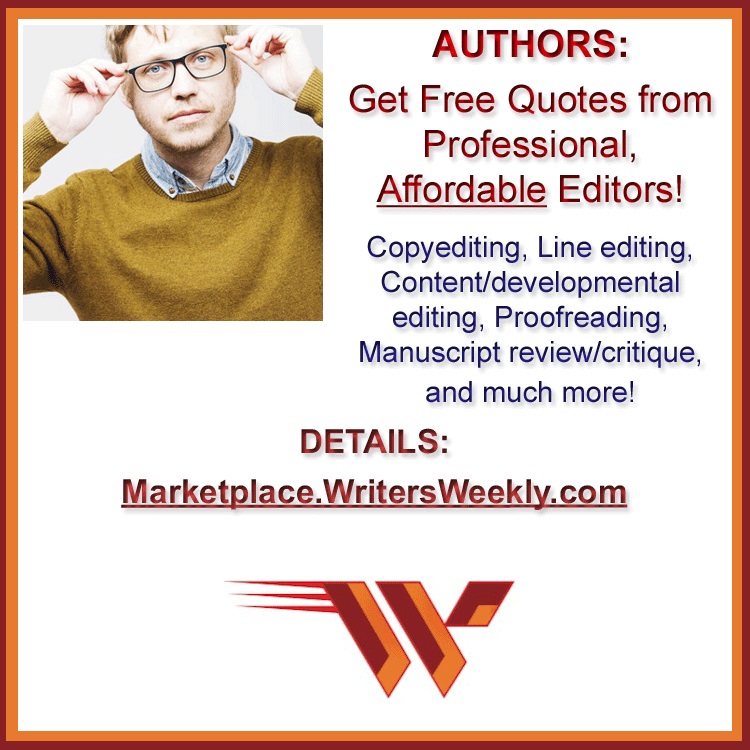 Freelance Writing, Blogging, Editing, and Photography Jobs for 07/26/19
28 freelance jobs!
Freelance Assistant Editor/Writer/Copy Editor – Pays $30K-$35K/year
American Iron Magazine


Freelance Writer – Pays $25-$30/hour
Topix


Freelance Editorial Director
Braintrust


Freelance Financials And Startups Editor
Northstar Travel Group


Freelance International Hemp Reporter
Marijuana Business Daily


Freelance Editorial Assistant/Reporter – Pays around $30K/year
American Military News


Freelance Writer – Pays $150/blog post
GoSite


Freelance Journalist
Mire Media LLC


Freelance Health And Wellness Writer
The Remedy


Freelance Staff Writers
Out Front Magazine


Freelance Financial Analyst/Writer
blind ad


Freelance Copywriter – Pays $10/hour
blind ad


Freelance Book Editor – Pays $20/hour
blind ad


Freelance Content Writer
blind ad


Freelance Blog Content Writers
The Income Spot


Freelance Technical Writer
Operational Excellence Consulting Firm


Freelance Mobile Games Writer – Pays $30/hour
Liquid and Grit


Freelance Dog & Dog Food Writer
Sports Media Corporation


Freelance Copywriter
Thistle.co


Freelance Writer
Netflix Animation


Freelance Copy Editor/Assistant Editor/Writer
American Iron Mag


Freelance Copywriter – Pays $20/hour
Agile CRM Inc.


Freelance Content Creator – Pays $23-$30/hour
The Oxygen Project


Freelance Copyeditor/Proofreader
Church Initiative


Freelance Content Writer – Pays $500-$650/month
Liftoff Agent


Freelance Consumer Gadgets and Tech Writer
wikiHow, Inc.


Freelance Research Analyst/Writer – Pays $15-$18/hour
Wonder


NEED WRITERS, BLOGGERS, EDITORS, AUTHORS, OR OTHER CREATIVE FOLKS?? We'll post your ad on WritersWeekly FOR FREE. Please complete

THIS FORM

.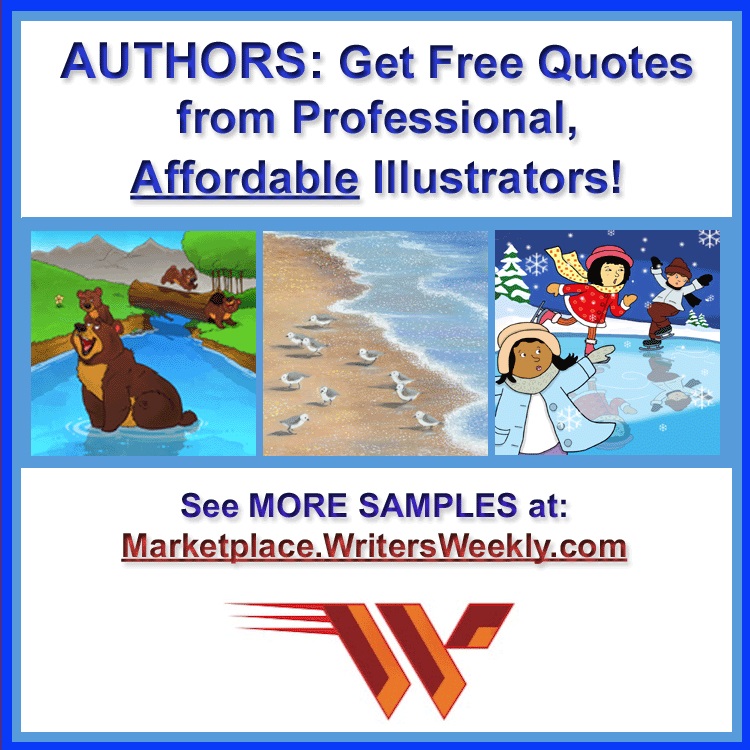 Freelance Success Story
My writing career progressed in a backward direction from many others. My first novel was published before I tried a novella. And, years passed before I was published regularly in magazines. I now am a syndicated newspaper columnist and I also write for a variety of magazines and websites, ranging from the familiar (life inside a nursing home) to the …