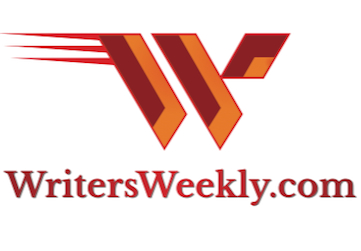 August 27, 2019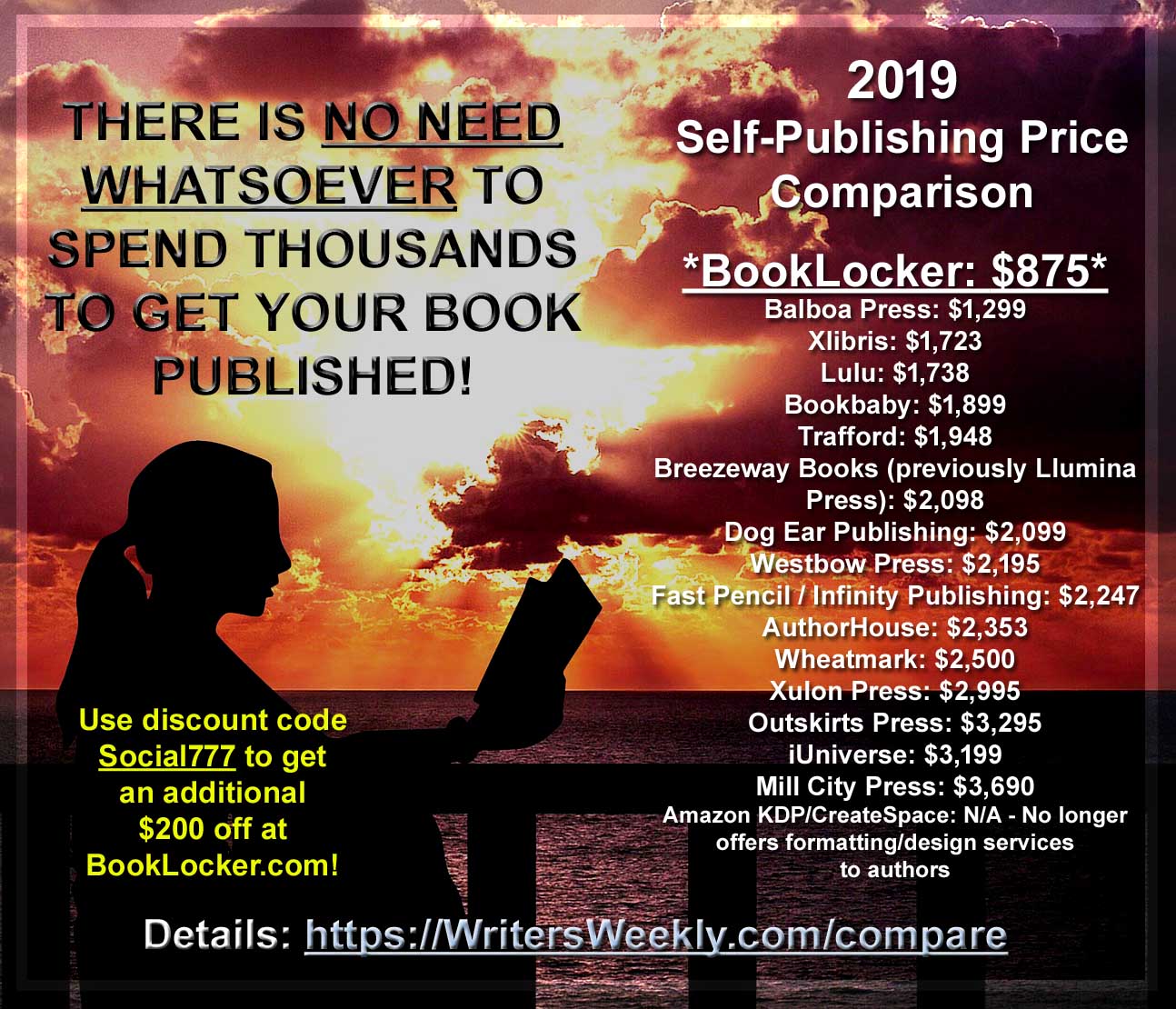 Contents
Angela's Desk
A wife sitting next to her husband by the water, sun spots in her eyes, sees a sexy silhouette approaching, and says, "Not again..." No, he's NOT cheating on her (because we advised participants to NOT write about the first thing that popped into their minds). Read the top three winning stories! They're awesome!!
News From the Floating Home Office
The man got closer and, when he emerged under a streetlight, we discovered he had blood all over him. He seemed okay health-wise. And, as he passed, he smiled, and said...


Oh, and we're gettin' a tropical storm this weekend! Whoo hoo!!!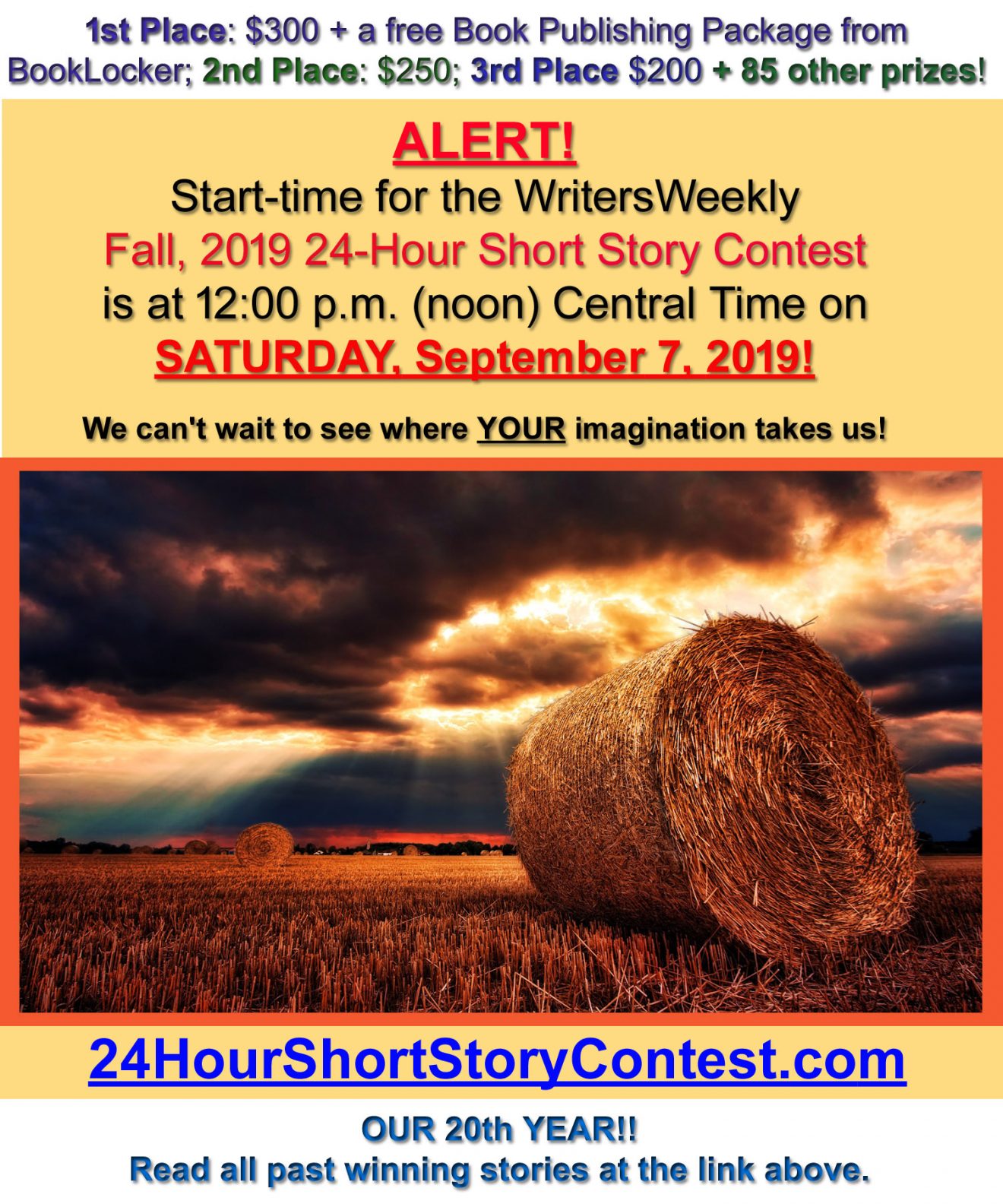 Feature Article
You may already be on LinkedIn but are you truly using all it has to offer when searching for new clients?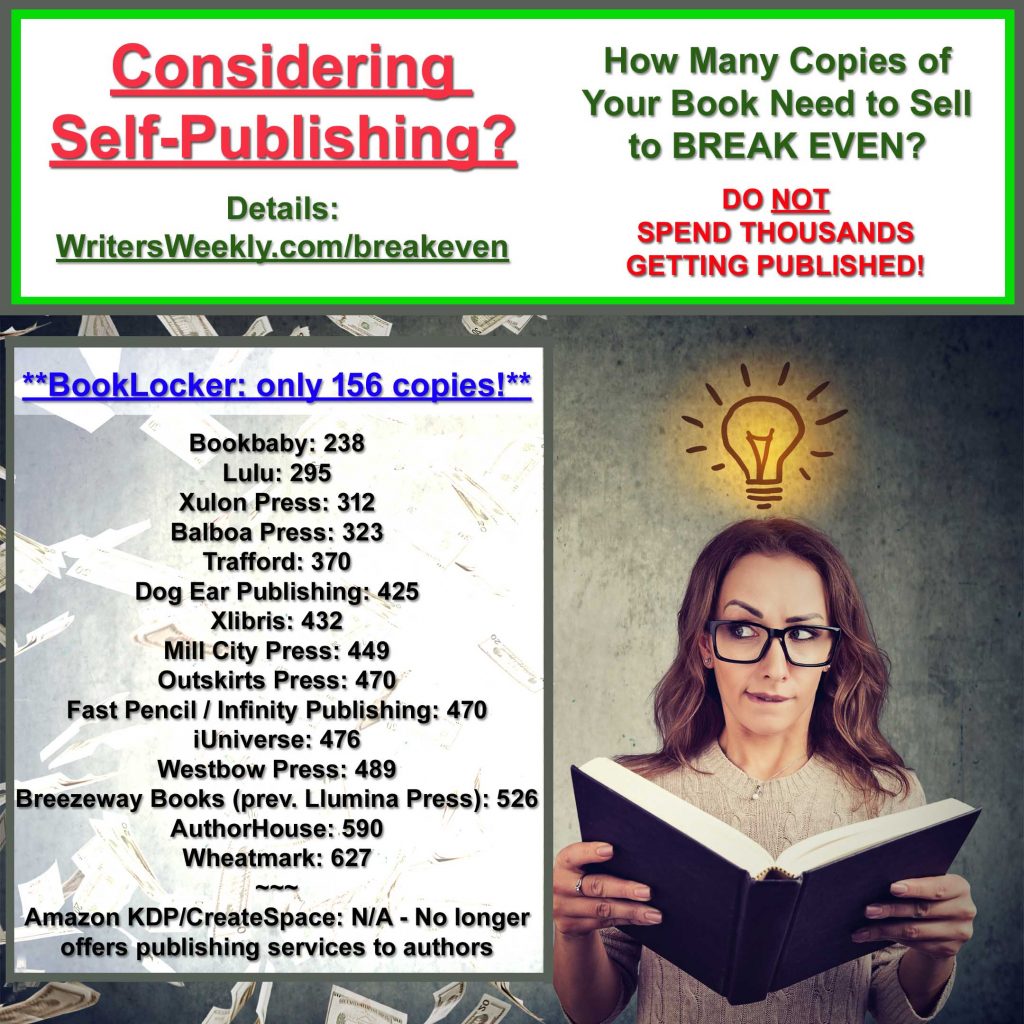 Ask the Expert
Does Amazon know if a reviewer is a friend or relative of yours? It's entirely possible!
MORE: Amazon can't police its own illegal product offerings yet the government wants to put it in charge of our data?!; Americans are doing less reading, and more listening; When publishers print without thinking; and MUCH MORE!
"Field Engineer is an online marketplace that connects companies with telecommunications work with the global field engineers who have the skills and availability to complete them. With more than 15,000 skilled field engineers in 147 countries, Field Engineer has already helped 45 service providers get jobs done." Pays on acceptance.


Pays Rs.10 per word and Rs.1000 per 2000 words.
"The purpose of The First Line is to jump start the imagination-to help writers break through the block that is the blank page. Each issue contains short stories that stem from a common first line; it also provides a forum for discussing favorite first lines in literature. The First Line is an exercise in creativity for writers and a chance for readers to see how many different directions we can take when we start from the same place." 95% freelance. Welcomes new writers.


Pays $25-$50/stories of 300-5000 words; $25 for essays of 400-800 words; $5-$10 for poetry.
"FIDO Friendly is the Travel & Lifestyle magazine for you and your dog. Each issue includes hotel and destination reviews, adoption stories, health and wellness topics and the latest trends." 100% freelance. Welcomes new writers. Circ. 50K. Quarterly. Pays on publication.


Pays $0.10/word for 450-1200 words. Submit query/bio/samples by email.
"Equipment Journal is Canada's best-read national heavy equipment publication. It features the latest news on the greatest products in the heavy equipment market (construction, demolition, material handling mining, forestry, trucks) and the people who use, sell, and produce them." Welcomes new writers.


"Escapees magazine contributors are RVers interested in sharing the RV lifestyle. Our audience includes full and part-time RVers, RVing snowbirds (those who travel south for the winter), and anyone considering extensive travel. Escapees members have varying levels of RVing experience; therefore, the magazine looks for a wide variety of material typically not found in conventional RV magazines. We welcome submissions on all phases of RV life and for all age demographics. Escapees RV Club members range in age from younger RVers, with or without children, who are working from the road, to retirees. A large majority of members live in their motorhomes, fifth-wheel trailers, or travel trailers, on a full-time basis. Popular topics are mechanical/technical, RV modifications and conversions, lifestyle issues and tips."


"Jack and Jill is an award-winning magazine for children ages 6-12. It promotes the healthy educational and creative growth of children through interactive activities and articles. The pages are designed to spark a child's curiosity in a wide range of topics through articles, games, and activities." Welcomes new writers. Circ. 40K. Bimonthly. Pays on publication. Publishes ms several months after acceptance. Buys all rights. No reprints. Responds in 3 months.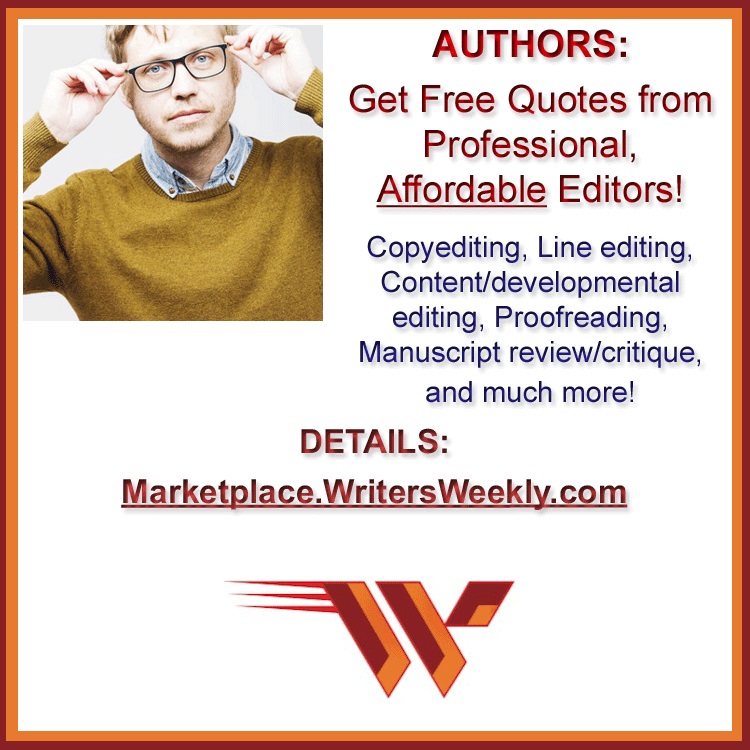 NEED WRITERS, BLOGGERS, EDITORS, AUTHORS, OR OTHER CREATIVE FOLKS?? We'll post your ad on WritersWeekly FOR FREE. Please complete THIS FORM.
28 freelance jobs!
Freelance Jr. Accounting Software Writer
Fit Small Business


Freelance Copy Editor – includes benefits
NerdWallet


Freelance Personal Finance Writer – includes benefits
NerdWallet


Freelance Writer & Managing Editor – includes benefits
Let Grow, Inc.


Freelance Bartending Writer
American Bartender's School


Freelance Editor/Copyeditor/Content Agregator – Pays $30/hour
blind ad


Freelance Writers and Editors – Pays $50K-$60K, plus benefits
Animalz


Freelance Personal Finance Writers
Benzinga


Freelance Apprentice Book Ghostwriter
blind ad


Freelance Technical Writer
VoIP


Freelance Health Writer-Editor – Pays $35-$45/hour
blind ad


Freelance Political Writer
blind ad


Freelance Federal Business Development/Proposal Writer
Freelance Web Content Writer – Pays $750/week
blind ad


Freelance Fitness Writer
AM Publishing


Freelance Content Editor
Code 9 Media, Inc.


Freelance Marketing Content Writer
Fit Small Business


Northwest Suburban Manufacturing Company


Freelance Copywriter & Content Generator
Make Directory Developers


Freelance Writer/Editor
Prescriber360


Freelance Technical Editor – Pays $14-$16/hour
DieselLaptops.com


Freelance Associate Editor – includes benefits
Foodservice Equipment Reports


Freelance Blog Writer – Pays $15-$35/hour
ServicersWeb


Freelance Breaking News Editor
IBTimes


Freelance Grant Writer – Pays $20-$35/hour
Educational nonprofit


Freelance Content Writer – Pays $25-$35/hour
UpThink


Freelance Digital Content Editor
oxbird


Freelance Appeal Writer/Mental Health Advocate
Mental Health and Autism Insurance Project


Freelance Copywriter
blind ad


Freelance Assistant Editor
Soompi


NEED WRITERS, BLOGGERS, EDITORS, AUTHORS, OR OTHER CREATIVE FOLKS?? We'll post your ad on WritersWeekly FOR FREE. Please complete

THIS FORM

.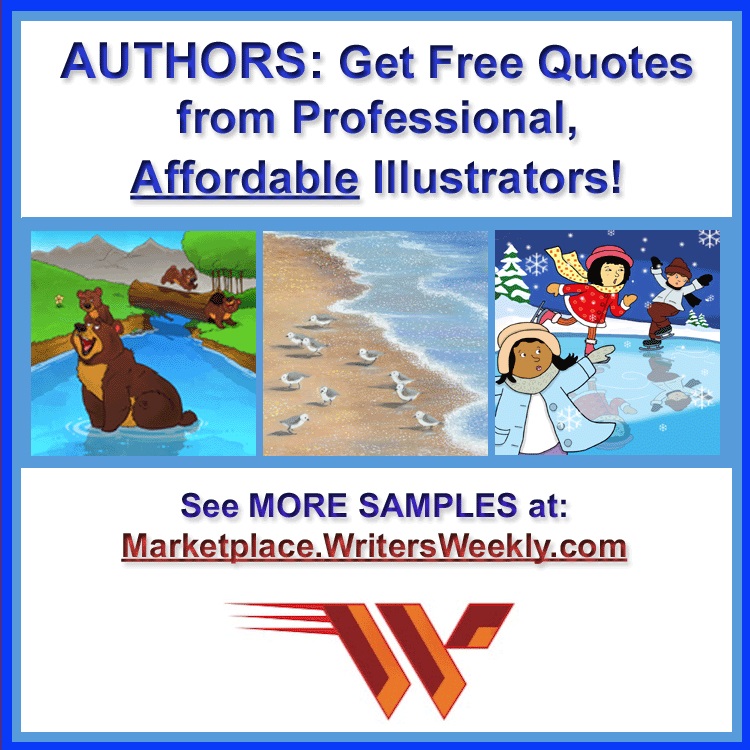 Freelance Success Story
Six imperative items to include in your email marketing campaign letters!