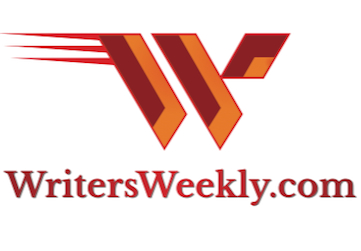 August 22, 2019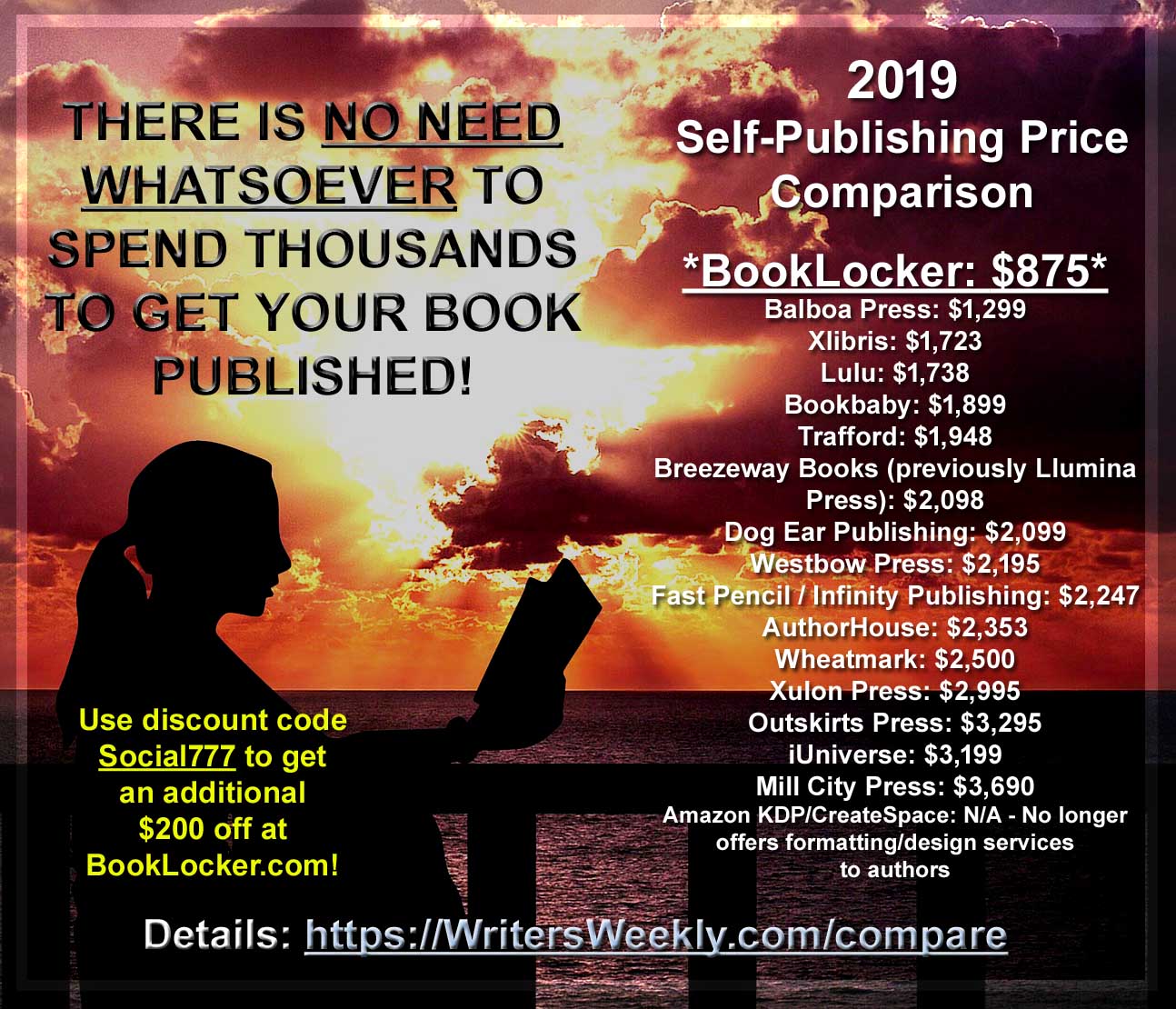 Contents
Angela's Desk
We've been alerting authors about Dog Ear Publishing since May. The excuses posted by the owner of Dog Ear Publishing on the BBB website were, in our opinion, downright absurd...
News From the Floating Home Office
The boys literally have to "walk the plank" each time they need to use the bathroom...

Feature Article
The secret to selling books online is NOT complicated!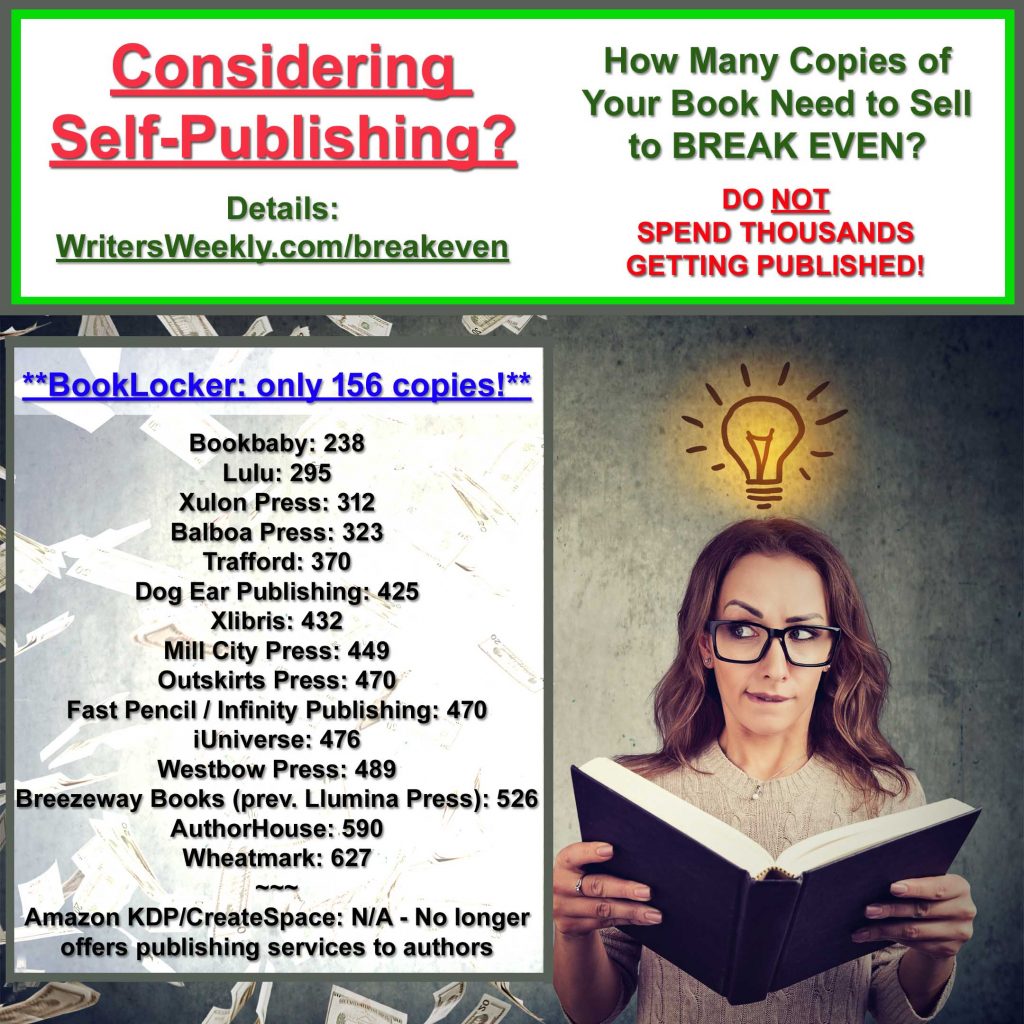 Ask the Expert
Let us all collectively slap our foreheads together for this one!
Is your data safe with these textbooks?; "MeToo" Mark Halperin now with Regan Arts; P*rn actresses sue after names released; 1984 "faces" to "feces."
"The Bible Advocate is one of the oldest religious magazines in America, founded in 1863. It is published by the Church of God (Seventh Day). The BA is geared to help Christians understand and obey God's Word, with articles on Bible doctrine, current social and religious issues, Christian living, Bible topics, textual or biblical book studies, prophecy, and personal experience. We also print fillers (sidebars) and poetry (traditional, free, and blank verse). No fiction."


Pays $25 per published page.
"Through capital and commitment, Capital Impact Partners helps people build communities of opportunity that break barriers to success. We deliver strategic financing, incubate new social programs, and provide capacity-building to help ensure that low-to-moderate-income individuals have access to quality healthcare and education, healthy foods, affordable housing, and the ability to age with dignity. A nonprofit community development financial institution, Capital Impact Partners has disbursed more than $2 billion to revitalize communities over the past 30 years. Our leadership in delivering financial and social impact has resulted in Capital Impact earning a "AA" rating from S&P Global "AA" and being recognized by Aeris since 2005 for our performance. Headquartered in Arlington, VA, Capital Impact Partners operates nationally, with local offices in Detroit, MI, and Oakland, CA."


"Virtual Dating Assistants is an online dating management agency that has been in operation since 2009. The private company is a done-for-you dating service, providing men with a time-friendly option to meet high-quality women. Using advanced testing and data analysis, Virtual Dating Assistants helps men to meet their ideal women without doing the searching. Clients work with Virtual Dating Assistants who will create a profile, interact with women, and arrange the date. As an employer, Virtual Dating Assistants has fewer than 50 employees and has offered both full-time and part-time telecommuting jobs in the past. Freelancers are paid for their work on an hourly basis and the pay is released once a month." Responds within one week.


Pays $13-$15 per hour plus commissions.
"Write Naked is a space that breaks down the misconceptions many people have about freelance life." Welcomes new writers. Circ. 3.1K – 3.6K/month. Publishes 3+ new posts monthly, including 1 guest contributor.


"We are a semi-annual literary magazine publishing outstanding poetry, fiction, creative nonfiction, and visual art." Welcomes new writers. Circ. 1,500. Biannual, May 1 and Nov. 1. Pays on publication.


Pays $10 per printed page with $40 minimum and $200 max.
"Overtime, a series of one-story chapbooks, was created to showcase some of the stories we receive that are a little too long for our Workers Write! series, but are worthy of publication. We are looking for stories between 5,000 - 12,000 words, where work is a central theme. (We also will consider serializing novels about the workplace. Please query first.)" Welcomes new writers.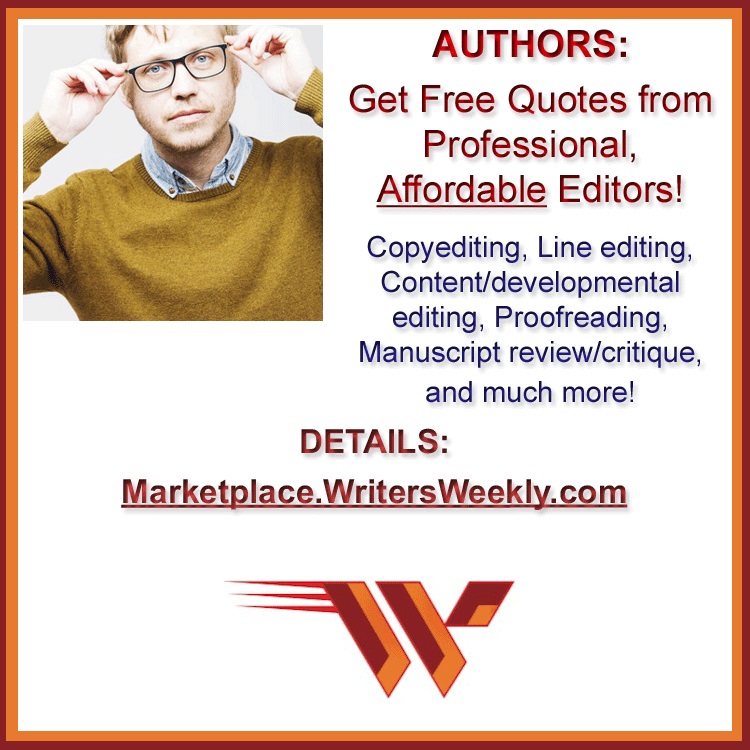 NEED WRITERS, BLOGGERS, EDITORS, AUTHORS, OR OTHER CREATIVE FOLKS?? We'll post your ad on WritersWeekly FOR FREE. Please complete THIS FORM.
28 freelance jobs!
Freelance Website and Content Manager
The Who Is Carter Foundation


Freelance Newswriter/Reporter
Endpoints News


Freelance Entertainment & Lifestyle Reporter
International Business Times


Freelance Health Business Reporter
MMIT


Freelance Writer
Jewish Insider


Freelance Writers – Pays $35-$55/hour
Rosebud Communications


Freelance Writer & Managing Editor – includes benefits
Let Grow, Inc.


Freelance Writer
Deans for Impact


Freelance Writers
blind ad


Freelance Consumer Gadgets Technology Writer
wikiHow


Managing Editor
Paper Town Publishing


Freelance Content Improvement Editor – Pays $15-$30/hour
MorningChores


Freelance Content Writer – Pays $14-$20/hour
MediaSmack


Freelance Journalist and Editor – Pays $10-$12/hour
Alpine Content


Freelance Public Relations Staff Writer/Account Executive
Red Rooster PR


Freelance Content Writer
Upsource


Freelance Savings & Banking Staff Writer
LendingTree


Freelance Growth Content Writer
Delivering Happiness


Freelance EN&CN Bilingual Comic Editor – Pays $300-$500/month
Nyoi Bo


Freelance Journalist
Global Positive News Network


Freelance Writer
Mining Media International Inc.


Freelance Science Writer
Golgi Productions


Freelance Content Writer – Pays $15-$20/hour
Greensboro Fashion Week


Freelance B2B Copywriter
MarketingTeam.io


Freelance Geography Writer
Complexly, LLC


Freelance Junior Music Writer
Mad Minds Entertainment


Freelance Writer
Progressive Office


Freelance Knitting/Crocheting Writer
Prime Publishing


Freelance Technical Writer
Telzio


Freelance Social Media Content Creator – Pays $15-$40/hour
Miami Residence Realty


NEED WRITERS, BLOGGERS, EDITORS, AUTHORS, OR OTHER CREATIVE FOLKS?? We'll post your ad on WritersWeekly FOR FREE. Please complete

THIS FORM

.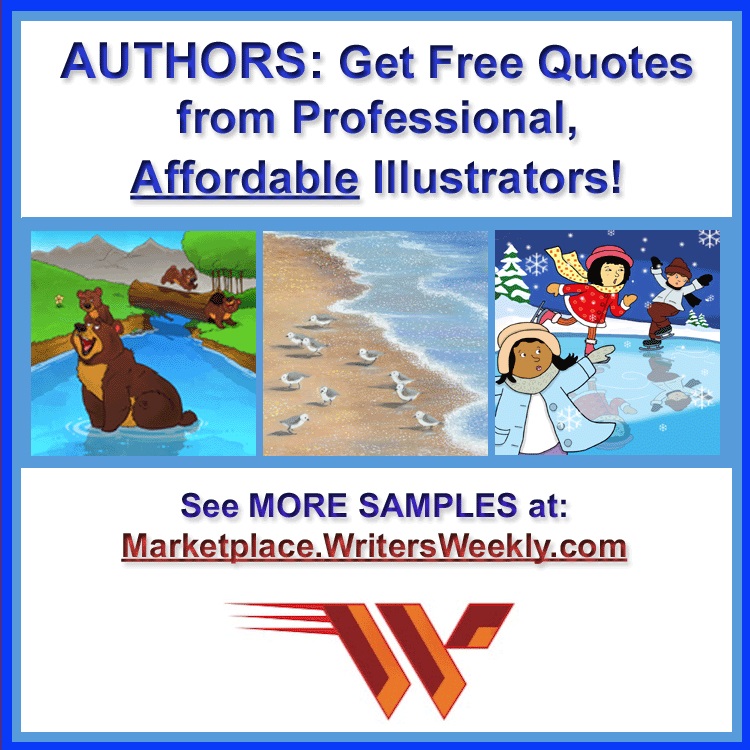 Freelance Success Story
As a freelance writer, your business will slow down at times. Fill these slow periods with activities that will bring in future business!