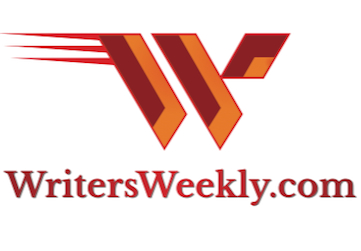 August 16, 2019
Contents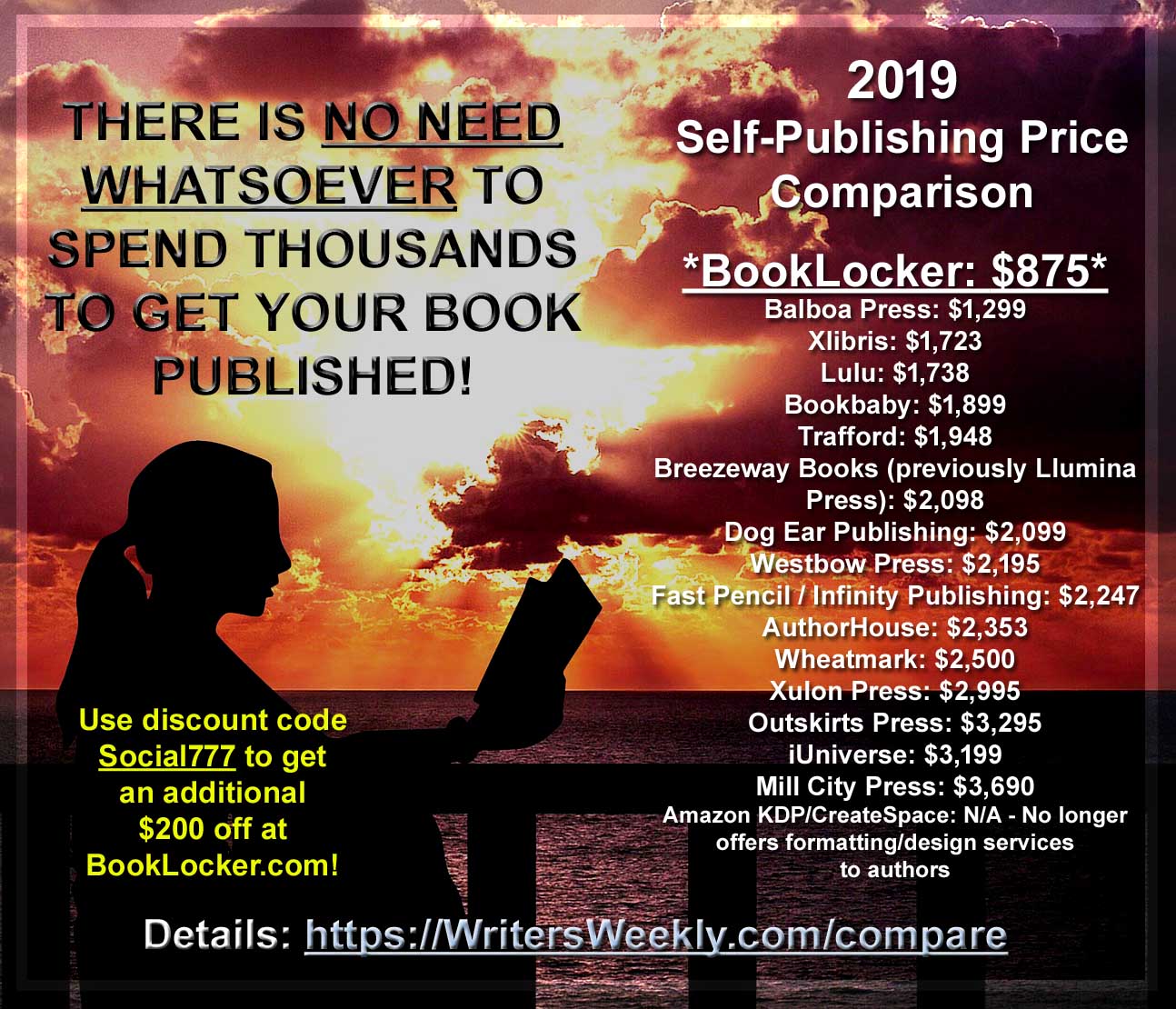 Angela's Desk
As we all know, books are a very popular holiday gift idea! Don't you want as many people as possible to unwrap YOUR book on the morning of December 25th? What do you need to do TODAY to make that happen?
News From the Floating Home Office
Last night, one of the boats on our dock got struck by lightning. I was looking outside when it hit and, man oh man, those lightning bolts look REALLY big when they strike that close! The instant thunder aftershock made me jump about a foot off the bed. Then, I had to go change my underwear...

Feature Article
THIS IS AN EXCELLENT ARTICLE FOR GO-GETTERS! What if you could turn your freelance writing business into a full-fledged "agency" that requires far less work on your part, and vastly increases your income? It CAN happen! Here's how I did it...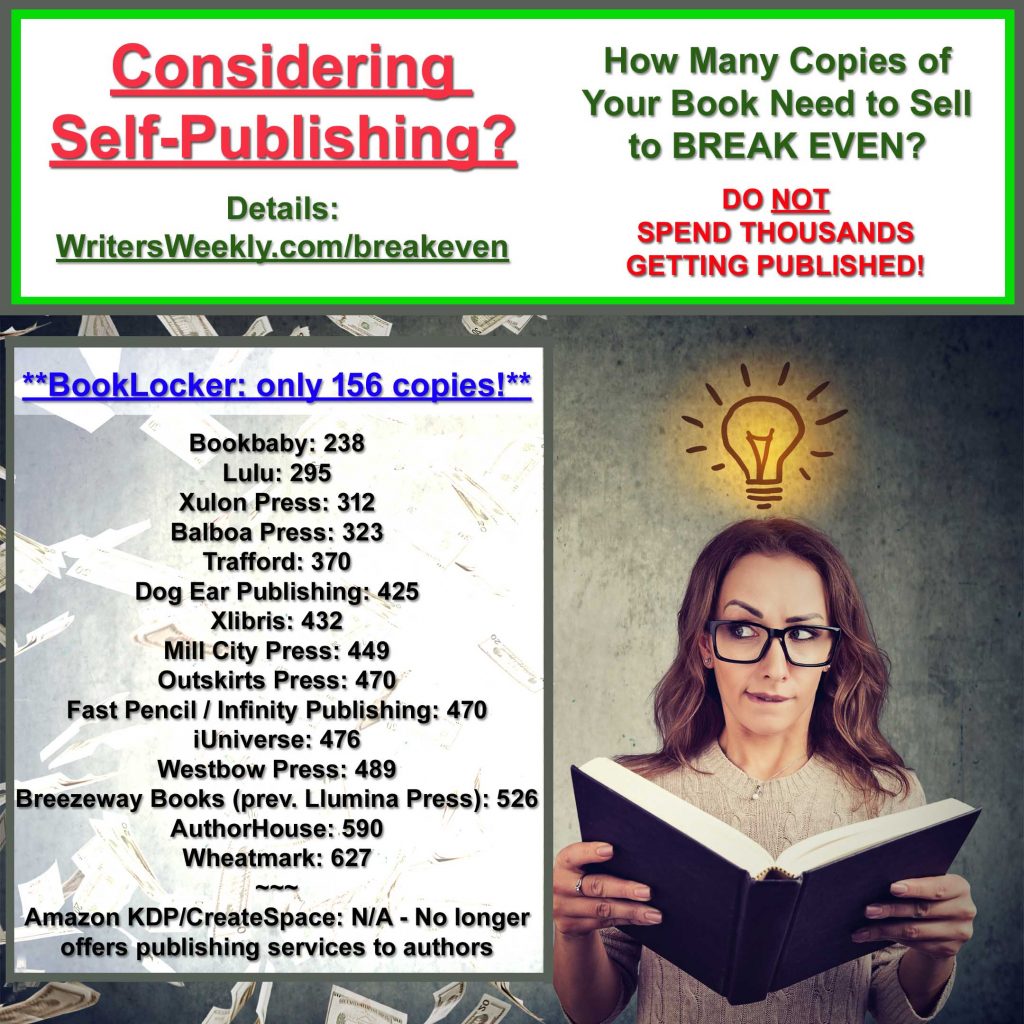 Ask the Expert
Angela quickly found the problem! And, it was the author's fault...


MORE! Authors sue publisher over digital royalties; Cindi Lauper copyright infringement; and "Eco-Activist" book niche developing
"RANGE is an advocate for food producers and other resource providers—especially cowboys and sheepherders in the American West." 50% freelance. Welcomes new writers. Circ. 150k. Quarterly. Pays on publication. Publishes ms 3-6 months after acceptance. Buys First N.A. rights. Occasionally accepts reprints and short excerpts from nonfiction books that suit RANGE.


Pays $100-$750. 1,500-2,000 words for features.
"Established in 1990 as a not-for-profit 501(c)(3) educational organization, The Tricycle Foundation is dedicated to making Buddhist teachings and practices broadly available. In 1991, the Foundation launched Tricycle: The Buddhist Review, the first magazine intended to present Buddhist perspectives to a Western readership."


Pay rates: Magazine columns $350; Magazine features varies, generally $0.30/word; Magazine feature interviews $500; Magazine reviews $400."
"Print edition is monthly with more frequent electronic products. Recreation News Media Group has unique access to the huge federal employee base (civilian and military) in the Northern Virginia, Washington, and Maryland areas. We cover Mid-Atlantic travel destinations. Most stories are assigned as we are working with local tourism offices, attractions, and accommodations."


Pays $100/article of 600 words; $200/assigned pieces that are longer.
"SteadyContent creates content using strategic automation and skilled talent. We hire only U.S. citizens who have English as their first language. Our specialty is creating ongoing content for WordPress...weekly blog posting! We require only 2-5 minutes of the clients time, then we handle it from there. SteadyContent does the keyword research, creates the titles, writes the content, schedules the posts, shares to social and measures the engagement. No other company offers quite the same solution."
Pay rate is determined before writing, and is based on the style & quality of your writing.


"An iconic Australian title, which celebrates, influences and reflects the diversity of surf culture in Australia and abroad." Occasionally welcomes new writers. Publishes seven issues/year. Pays on publication. Publishes ms 8 weeks after acceptance. Buys first rights. Accepts reprints. Response time varies.


Pays $500-$800 for a 1500-2000 word feature; $200-$300 for up to 1500 words; $1000-$1200 for 3000 words.
"If it breathes, grows or flows North of 60, Up Here magazine has it covered. We are the authoritative magazine of the North, informing and entertaining readers with stories about the people, wildlife, culture, lifestyle, arts and business of the Yukon, Northwest Territories and Nunavut." 20%-50% freelance. Welcomes new writers. Publishes 8 issues/year. Generally pays within 3 months of publication.


Usually pays $0.50 per word.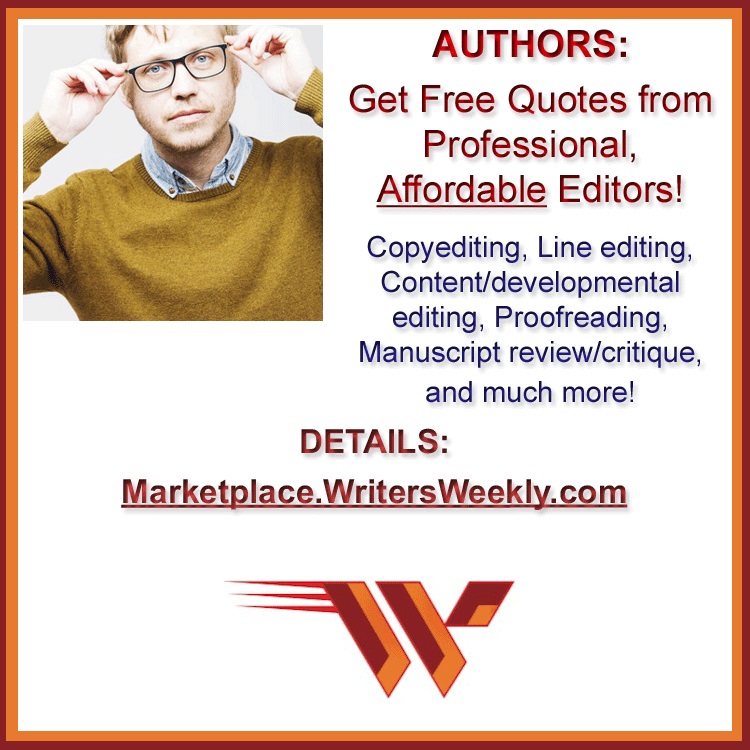 NEED WRITERS, BLOGGERS, EDITORS, AUTHORS, OR OTHER CREATIVE FOLKS?? We'll post your ad on WritersWeekly FOR FREE. Please complete THIS FORM.
28 freelance jobs!
Freelance Personal Finance Editor
Red Ventures


Freelance SEO Writer – Pays $0.10/word
House Method


Freelance Writer – Pays $25-$45/hour
Rosebud Communications


Freelance Culture Writer
Red Clay Media


Freelance Culture Team Producer/Editor/Writer
Red Clay Media


Freelance Inspiration Team Producer/Editor
Red Clay Media


Executive Editor – includes benefits
Boundless


Freelance Content Update Editor – Pays $30/hour
The Balance


Freelance Content Update Editors & Producers – Pays $15-$25/hour
Brides


Freelance Content Update Editor – Pays $30/hour
Investopedia


Freelance Python Content Writer
Code 9 Media, Inc.


Freelance Content Writer
Sacha Agency LLC


Freelance B2B / Business Writers – Pays $40-$50/article
Fortis Agency


Freelance Writer & Researcher
Eos Study Tours


Freelance Gambling Writer – Pays $45K-$65K/year
Catena Media


Freelance Senior Scientific Writer
Proclinical


Freelance Senior Medical Writer
Peloton Advantage, LLC


Freelance Physics Course Writer
Proversity


Freelance Chemistry Course Writer
Proversity


Freelance Gaming Hardware Writer
GAMURS Group


Freelance Medical Writer
PRA Health Sciences


Freelance Marketing Copywriter – Pays $18/hour
FunnelKake


Freelance Copywriter
Minieri & Company


Freelance Writer
Wesley Financial Group, LLC.


Freelance TOEFL/IELTS Curriculum Writer – Pays $30-$35/hour
The New England School of English


Freelance Poker and Casino Blog Writer – Pays $25/hour
Recentpoker.com


Freelance Sales Copywriter
C&A Scientific


Freelance Social Media Content Creator – Pays $15-$40/hour
Miami Residence Realty


NEED WRITERS, BLOGGERS, EDITORS, AUTHORS, OR OTHER CREATIVE FOLKS?? We'll post your ad on WritersWeekly FOR FREE. Please complete

THIS FORM

.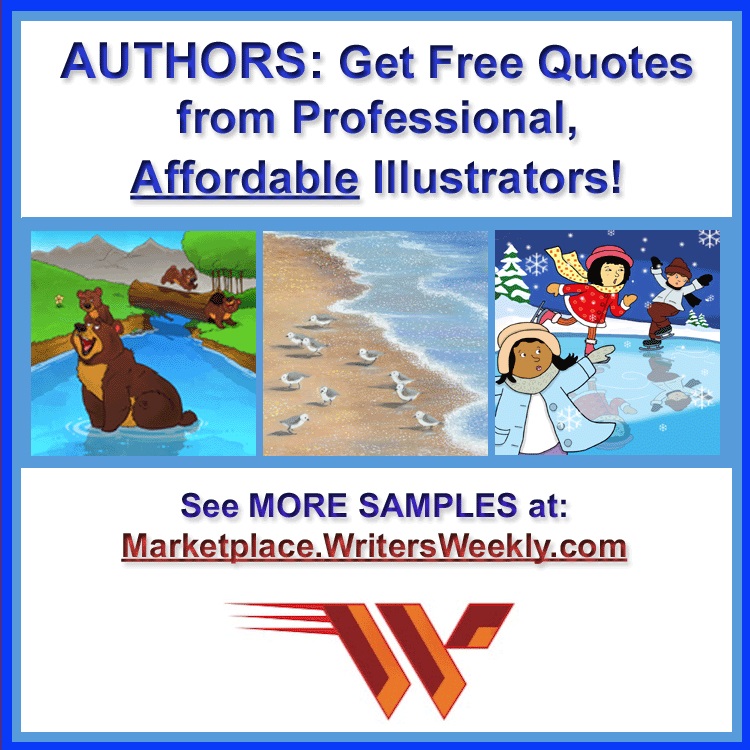 Freelance Success Story
My earliest screw-up taught me a valuable lesson that sticks with me today!