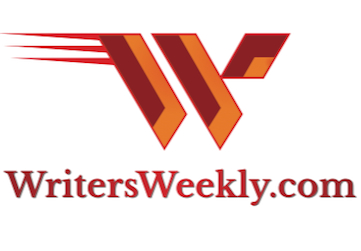 June 13, 2019
Oh, yes! We know you're excited!! Today, we're going to share another installment of our popular column, World's Worst Query Letters and Book Proposals.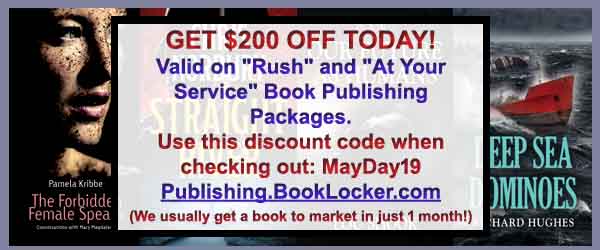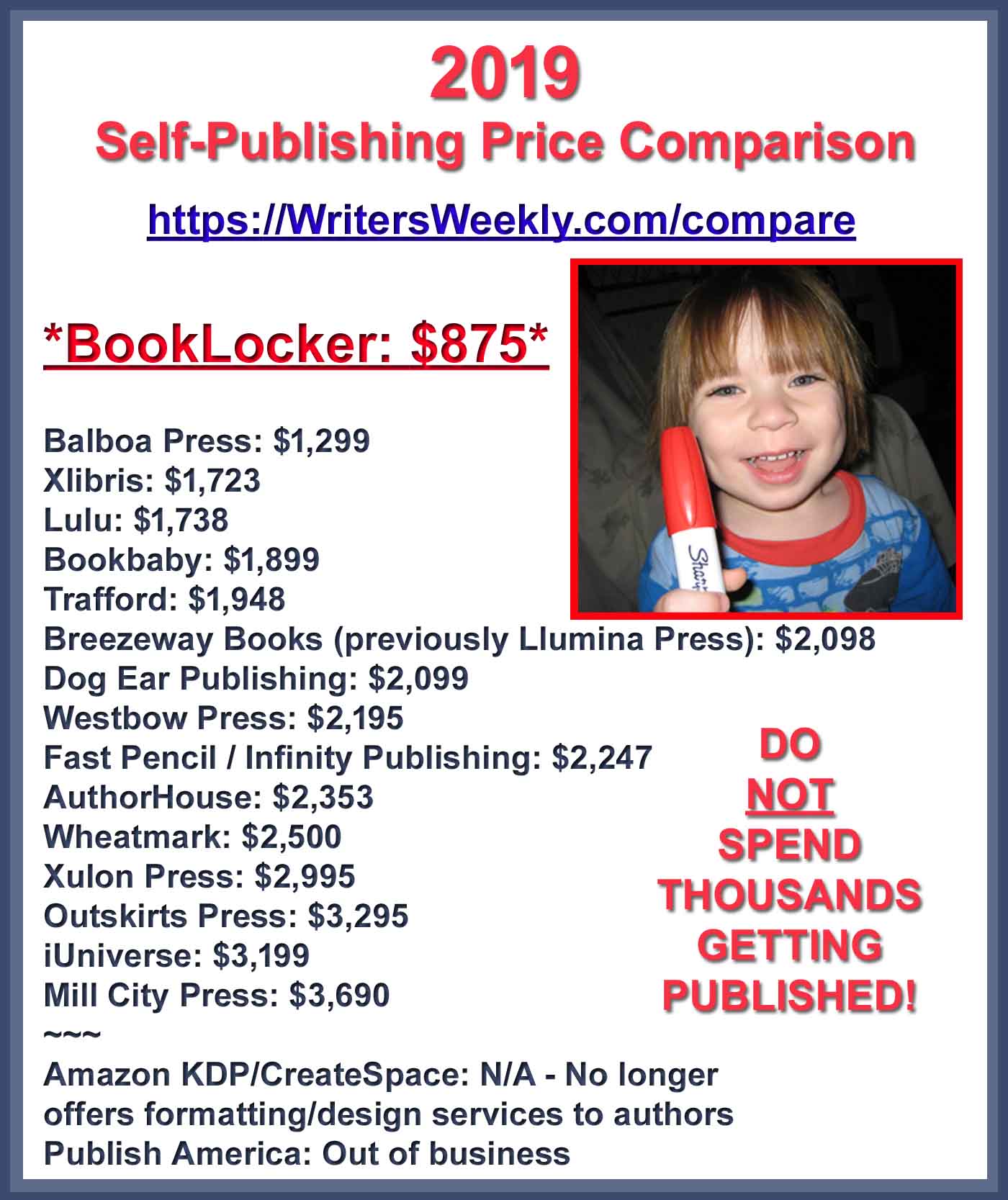 News From The Floating Home Office
We had more entries for the "guess when Mackenzie is going to be born" contest than any contest we've ever held! See more ADORABLE pictures of the newest member of the WritersWeekly and BookLocker family, and see who won a book publishing package from BookLocker!
Big organizations are busy organizations and they just might need YOU to tell them how to improve their website or industry coverage!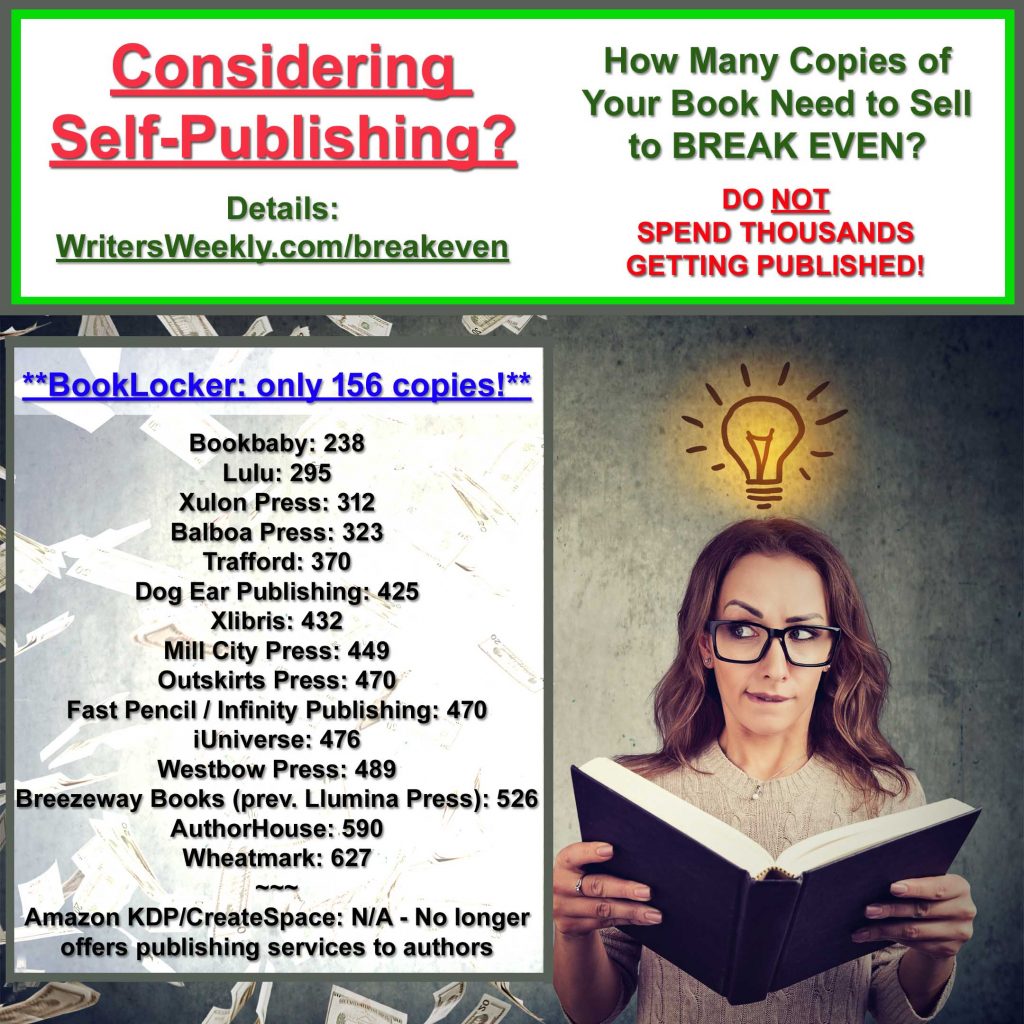 Ask the Expert
"My brother hit the big time in the 80's as a singer in a band he formed called (removed). I have an urge to write a book about my experiences with the band and touring with them as well..."

Whispers and Warnings!
Do you think an author should lose a publishing contract for publicly shaming a city worker taking a sandwich break?
"New Letters is an international quarterly magazine featuring fiction, essays, poetry, reviews, and interviews with writers and original art, published by the University of Missouri at Kansas City." Welcomes new writers.


Pays $15 to $35 per poem; $35 for book reviews; $65 to $200 for short stories.
"Arts, literary, cultural small press journal." 100% freelance. Welcomes new writers. Circ. 750. Semi-annual. Pays on publication. Publishes ms 2-4 months after acceptance. Buys First NA Serial Rights. Responds within 2 months. Sample copy available by mail for $5. Subscription $12. Guidelines available online


Pays $20-$200 for 500-2000 words.
"Founded in 1913 by the Redemptorists Liguorian conveys a consistent joyful message of God's plentiful redemption. In its tone and selection of material, it communicates a timely pastoral message to Catholics on matters of the faith, practices, Christian living, and social justice. While not championing positions contrary to core Church belief, Liguorian exposes its readers to the best elements of Catholic spirituality and traditions to help them navigate the contemporary world assisted by their faith."


Pays $0.14-$0.20/word for 1200-2000 words.
"Mystery Weekly Magazine presents crime and mystery short stories by some of the world's best established and emerging mystery writers. The original stories we select for each issue run the gamut from cozy to hardboiled fiction. Available in print on Amazon and on Kindle Newsstand with a 30 day trial. 100% freelance. Welcomes new writers. Monthly. Pays on acceptance. Publishes ms 1-2 months after acceptance. Buys world periodical, archival and web exclusive rights for 12 months. No reprints. Responds in 1-3 weeks. Subscription $17.99. Guidelines online


Pays $0.01/word for 2500-7500 words.
"Chesapeake Bay regional publication, targeting active Bay Boomers (seniors 55+)." Circ. 18K. Bimonthly. Pays on publication. Publishes within 1-2 months. Buys First NA rights. Accepts reprints, if allowed by previous publication. Responds in two weeks. Subscription $18/year. Guidelines online.


Pays flat fee of $25/article.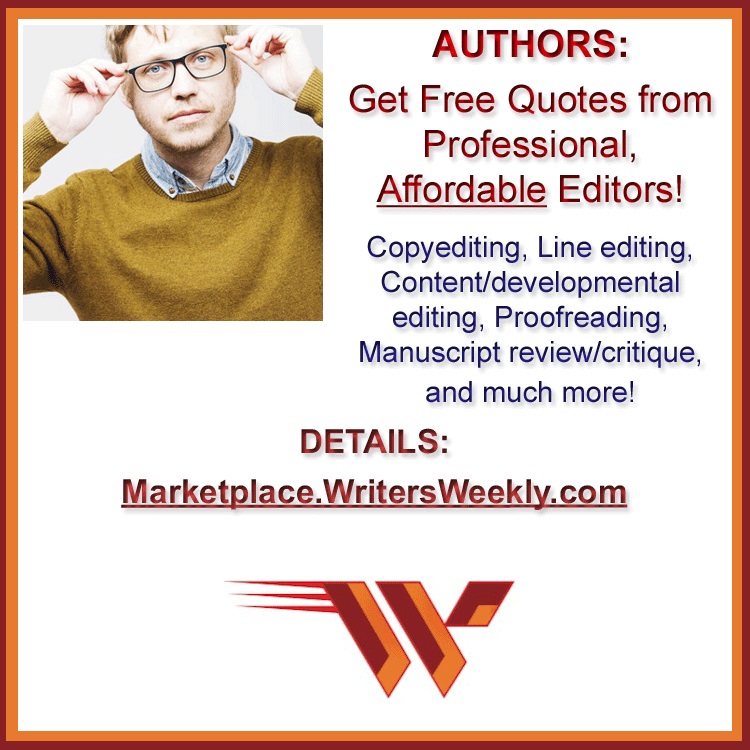 27 freelance jobs!
Freelance Writer – for ongoing work. Pays $100/article.
Psychic Email Readings


Freelance Fundraising Coordinator – Pays $20-$25/hour.
STEM Education for Children


Freelance Physics Managing Editor – Pays $40/hour.
sciencing.com


Freelance Associate Content Manager – Pays $21+/hour.
natural health/dietary organization


Freelance Copywriters – near Denver, CO. Pays $25-$45/hour.
recruiter


Freelance Bilingual Communications Coordinator – Spanish/English. Pays $17/hour.
Saint Stephen and the Incarnation Episcopal Church


Freelance Entertainment Writer – near Los Angeles, CA. Pays $30K-$35K.
UPI


Freelance Editor/SEO Content Manager – Pays $24/hour.
CBD Oil content site


Freelance Writer
Easylandsell


Freelance Long Term Writer
publisher of home and garden websites


Freelance News and Life Writer – near Miami, FL
blind ad


Freelance Legal Writer
blind ad


Freelance Communications Writer – Pays up to $50/hour.
blind ad


Freelance Copywriter – to create a digital guidebook for healthcare client
blind ad


Freelance Marketing Writer
blind ad


Freelance Writer
complex technologies website


Freelance Technical Writer
blind ad


Freelance Social Media Assistant
blind ad


Freelance Communications Specialist – branding and internal marketing initiatives and manage communications strategies
blind ad


Freelance Writer – PCB / Electrical Engineering
First Page Sage


Freelance Freelance Contributing Writer
Caplan Media Group, Inc.


Freelance Writers and Bloggers
Baton Rouge Parents Magazine


Freelance Freelance Writer – Cloud Management and Migration
First Page Sage


Freelance Script Writer
Filmless


Freelance Social Media Copy Writer
Smithsonian Channel


Freelance Baltimore Beat Writer –
NBC Sports Washington


NEED WRITERS, BLOGGERS, EDITORS, AUTHORS, OR OTHER CREATIVE FOLKS?? We'll post your ad on WritersWeekly FOR FREE. Please complete

THIS FORM

.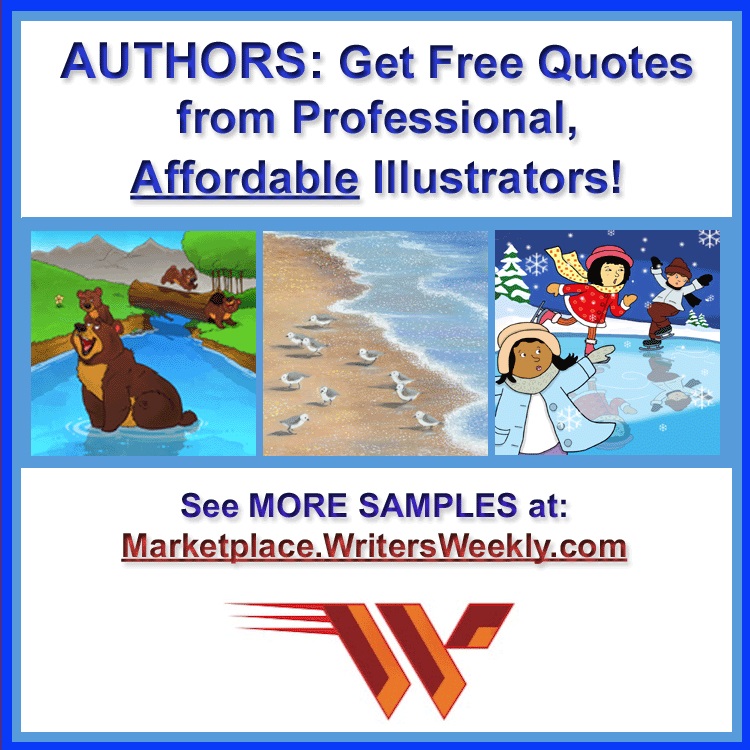 Freelance Success Story
If you're a fan of the entertainment industry, then why not cash in by writing about it? Here's how I did it!