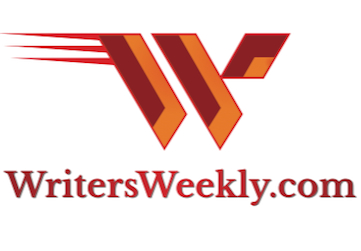 June 21, 2019
Read what the author's friend had already found...and what we found.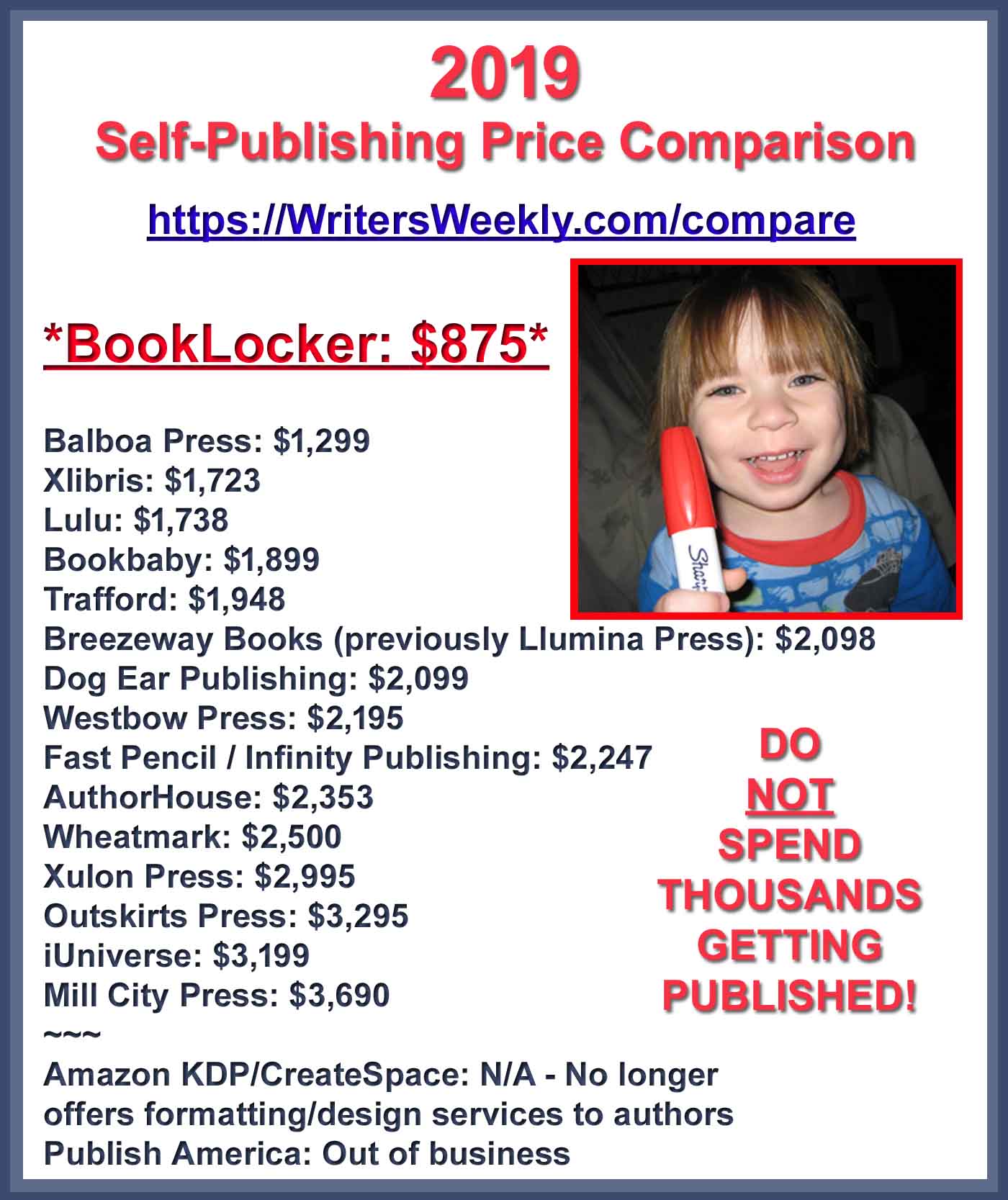 News From The Floating Home Office
Ali was determined to not have a c-section. She'd had a very long recovery time after the previous one almost two years prior...and we would find out later why. The facts were VERY disturbing, to say the least.
What makes YOU special? Find it, hone it, and sell it!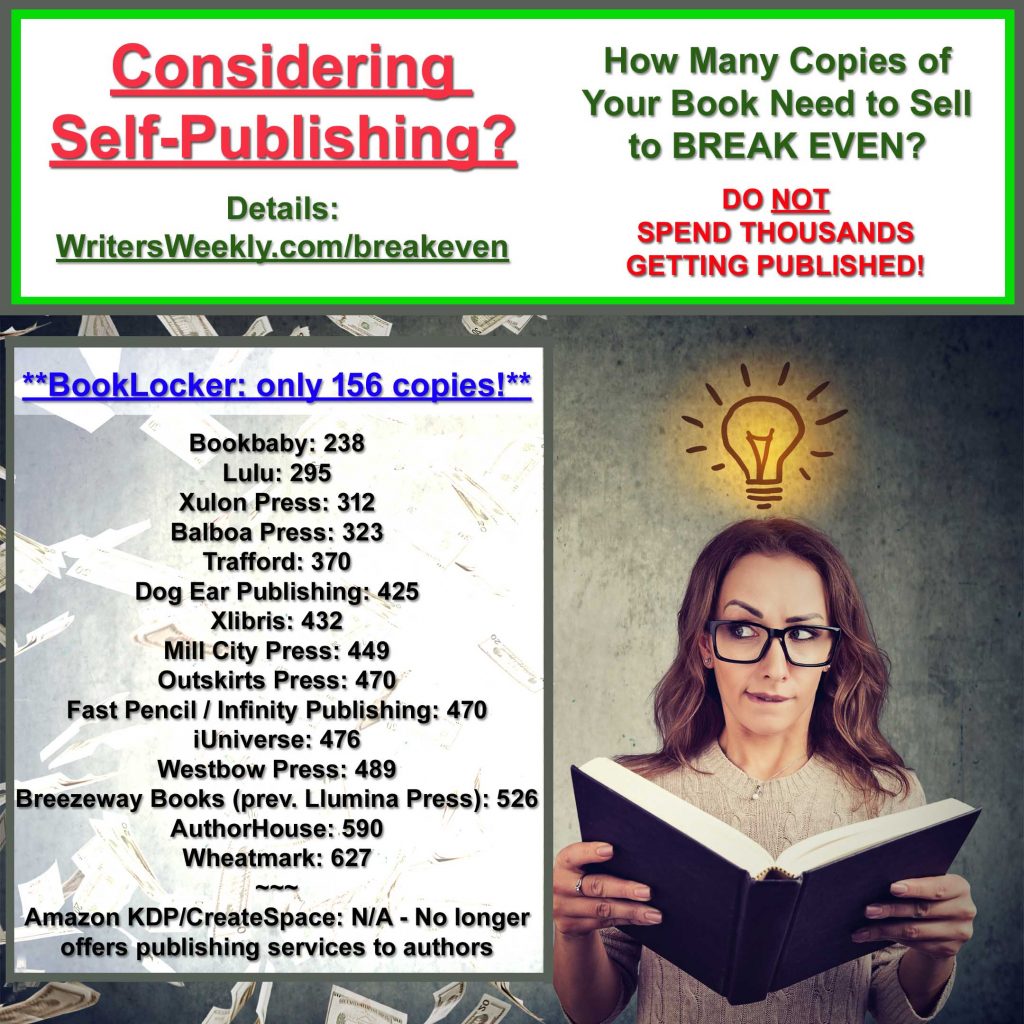 Ask the Expert
I was contacted recently by an author who did attend one of these. He was initially impressed and excited because "so many" publishers had authors in attendance. But, what he didn't know was...

Whispers and Warnings!
MORE: School district ordered to pay a whopping $9.2 MILLION for copyright infringement after principal sends REALLY stupid text + Arrrrrgh! States be PIRATING Intellectual Property???
"WineMaker, launched in 1998, covers the full gamut of the winemaking hobby, from beginners to experts, from wine kits to fresh grapes, and is published bi-monthly. Every issue includes expert advice and techniques, award-winning recipes and how-to projects to help you make great wine. Regular columns include troubleshooting common problems with the Wine Wizard, learning special techniques and tips on making a specific style of wine in Varietal Focus, refining your winemaking with Techniques, building gadgets in Projects, growing your own grapes in Backyard Vines and hearing tips, and stories and recipes from fellow home winemakers in Cellar Dwellers."


Pays $150-$250 for 2000-3000 words.
"Trade journal for youth ministry leaders." 100% freelance. Welcomes new writers. Quarterly (print), monthly (web). Pays on publication. Period between acceptance and publication varies. Buys all rights. Accepts some reprints. Responds one week. Sample copy available by email. Guidelines online


Payment varies for articles running 250-1800 words.
"A weekly agricultural paper, started in 1940, published in Billings, MT. Not politically correct. Offers to our large and close readership not only the news that affects production agriculture but also a healthy dose of Western history, a weekly cooking column, plenty of patriotic material, and plenty of Western humor." Welcomes new writers.


Pays flat fee of $50 for up to 800 words.
"Susquehanna Life is a quarterly, four-color, glossy feature-oriented publication with an active, upscale audience evenly divided between males and females ages 38+. Articles take a unique and positive look at a variety of aspects of life in Central Pennsylvania and provide readers with information about places to go, things to do and history. We strive to provide information that is unique and unusual. The most frequent compliment we receive from readers: 'I've lived here all my life and I never knew that until I read it in Susquehanna Life magazine."


Payment $75-$150 for full-length articles of approx. 850 words.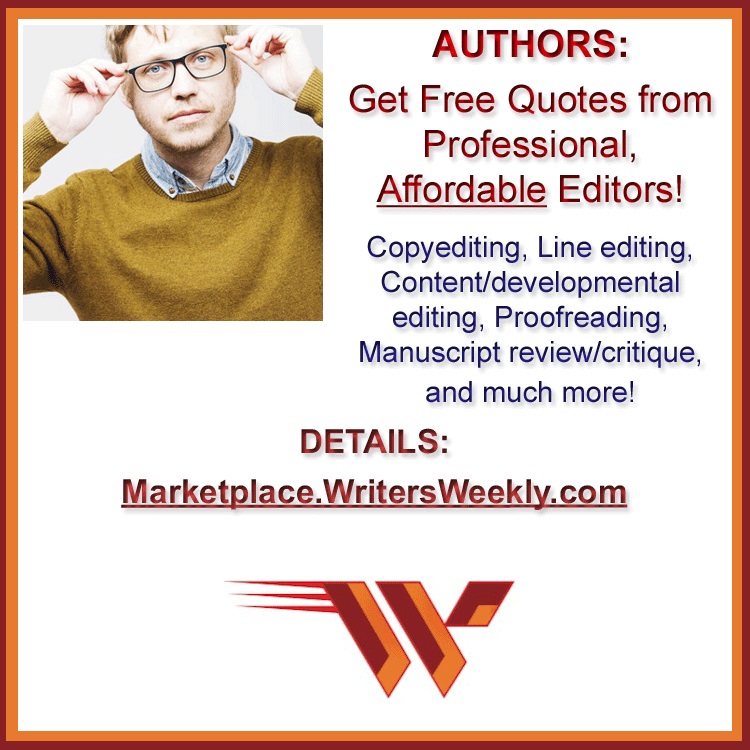 Freelance Writing, Blogging, Editing, and Photography Jobs for 06/21/19
24 freelance jobs!
Freelance Legal Writers
BluShark Digital LLC


Freelance Snippet Content Writer
blind ad


Freelance Copywriter
blind ad


Freelance Writer
RV lifestyle website


Freelance Full-time Writer
B2B Interactive Marketing SaaS Company


Freelance Writers
Big 7 Travel


Freelance Net Admin Writers
Comparitech


Freelance Editor – DON'T MISS THE DINGO REFERENCE!
Daily CBD


Freelance Content Editor
Aha!


Freelance Digital Editor-In-Chief
The Oracles


Freelance Photography Writer
Feature Shoot Media


Freelance Senior Medical Writer
Veristat


Freelance Travel Blogger
Travendly


Freelance Freelance Web Content Manager
Equisolve


Freelance Real Estate Investment Writer
The Motley Fool


Freelance Contract Content Writer – Educational Leadership. Pays $35-$40/hour.
240 Tutoring, Inc.


Freelance Writer
national digital marketing firm


Freelance SEO Writer – clothes and beauty products. Pays $15-$18.
SearchSide


Freelance Researcher/Writer – near Redding, CA
PROFILE By Design


Freelance Writer – Shadowhunters
Film Daily


Freelance Writer – executive profiles
blind ad


Freelance Grant Writer and Researcher
non-profit


NEED WRITERS, BLOGGERS, EDITORS, AUTHORS, OR OTHER CREATIVE FOLKS?? We'll post your ad on WritersWeekly FOR FREE. Please complete

THIS FORM

.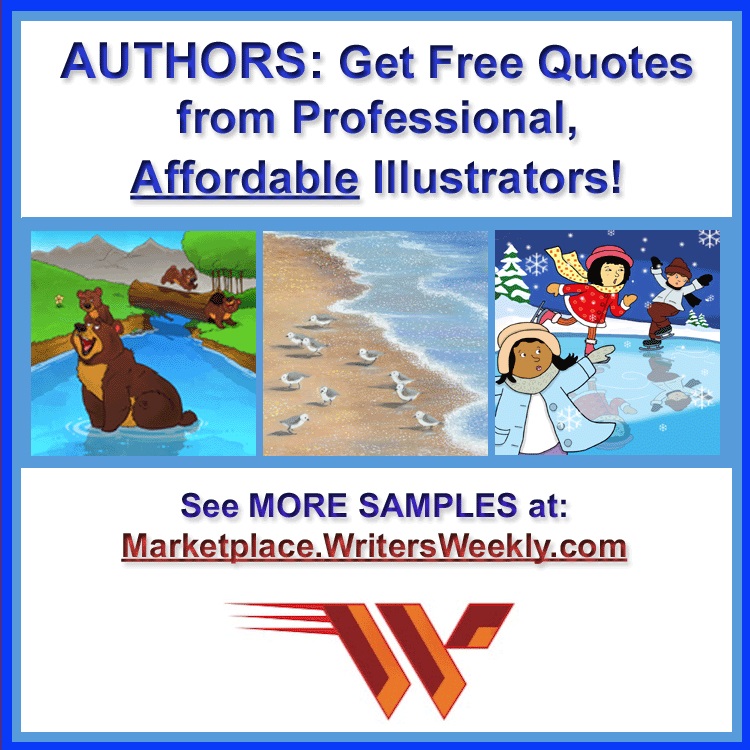 Freelance Success Story
Here how I did it! Why not give it a shot? I dare you!!
Readers' Letters and Comments
This popular column never fails to elicit chuckles from our readers!