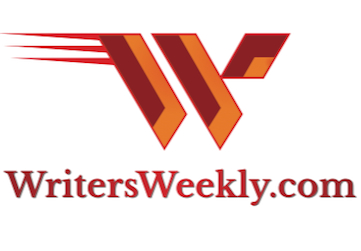 April 26, 2019
Contents
This Week's Trivia Question! Win a free book of your choice from BookLocker.com! Thousands to choose from!
From the Publisher's Desk
It's astounding how many "authors" think this is a unique thing to do, and an easy way to write a book...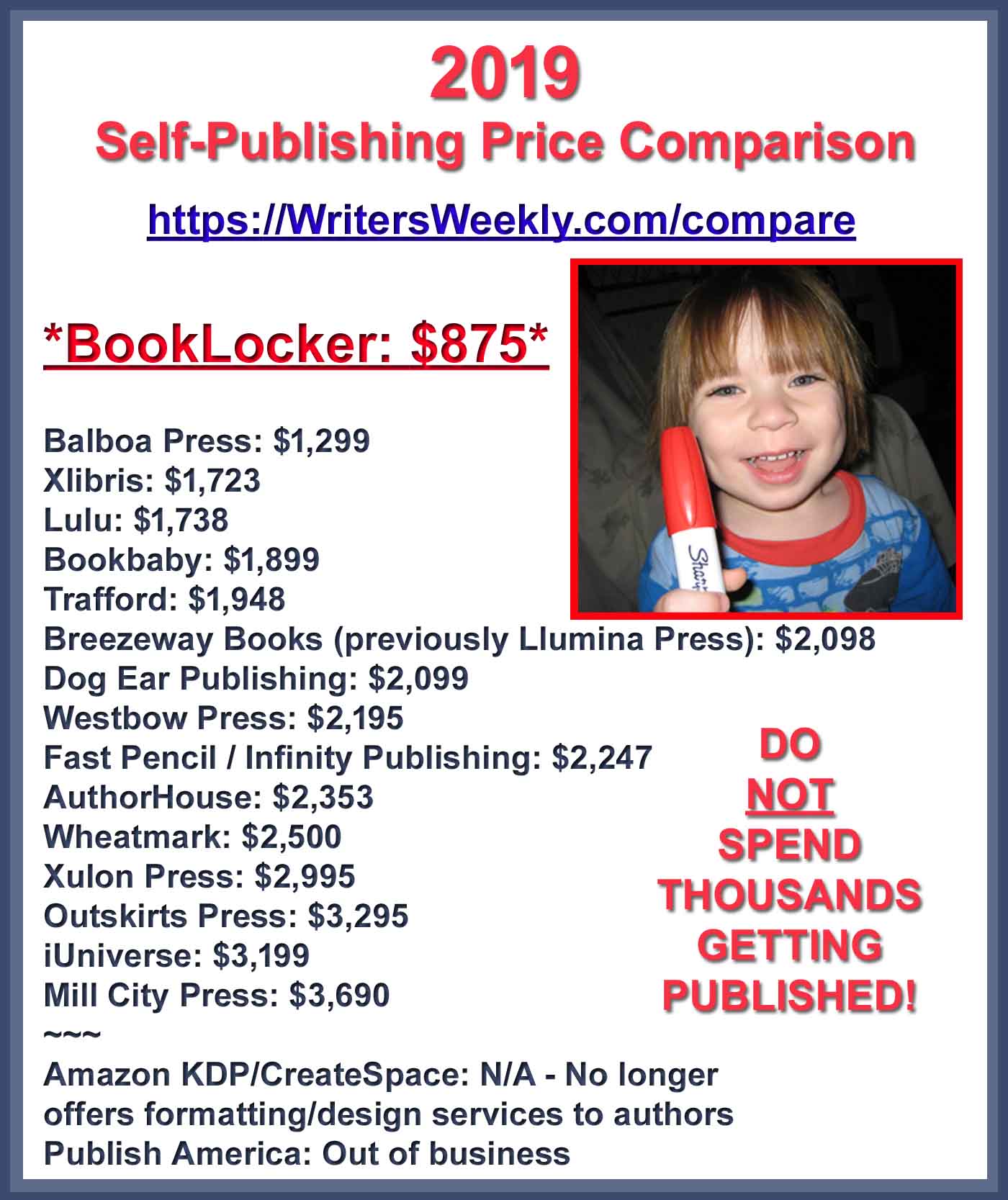 News From The Floating Home Office
While toddler Jack was sitting at the table eating macaroni and cheese and green beans, I pulled out my guitar to practice. And, he was completely uninterested until...
There are some things you need to avoid if you don't want an editor reaching for the DELETE button right away. Make sure editors READ your queries - and give you the work!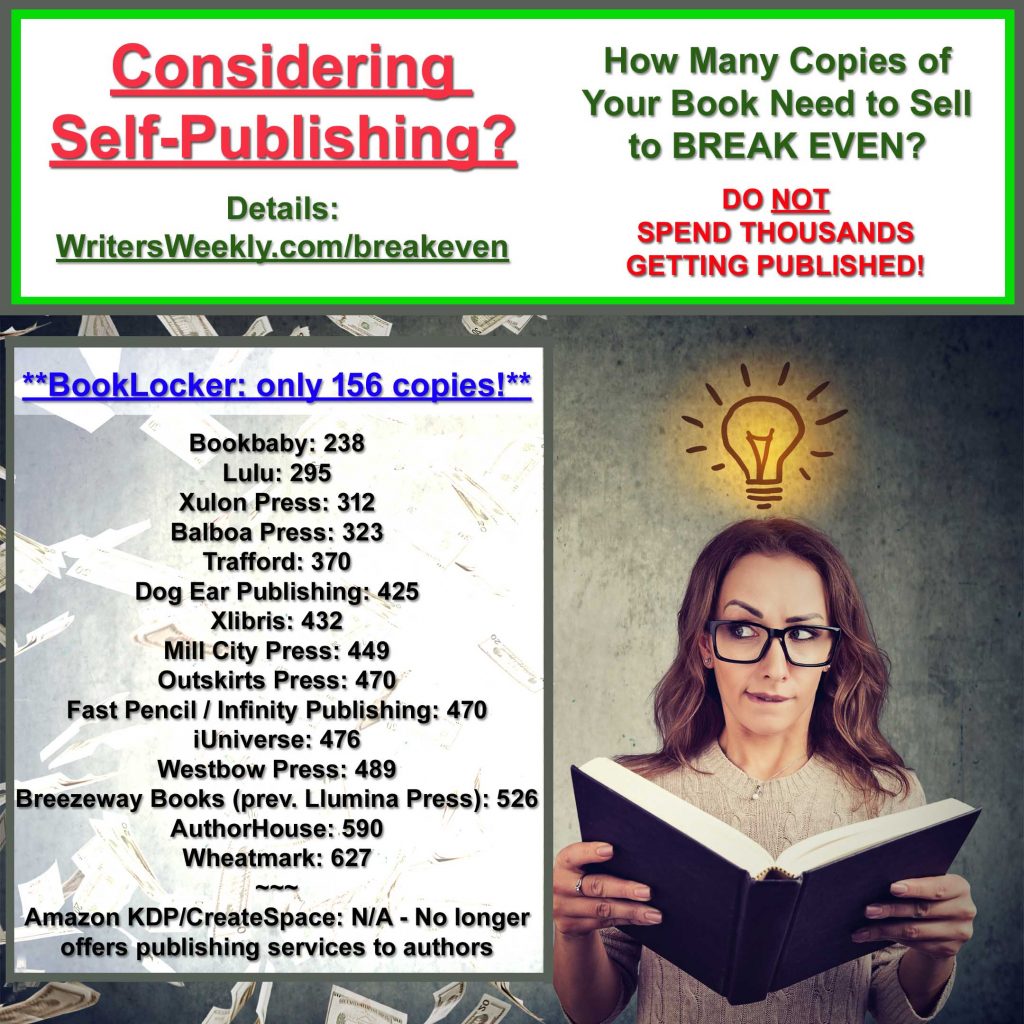 Ask the Expert
If something goes awry in the government database (which is a question of when, not if), someone searching for your pseudonym could find your home or mailing address, put two and two together...
MORE: Peloton's Streaming Workouts Hit Music Snag, Brazilian Novelist Sued For Plagiarism, 9th Circuit "Negligence" Test for Copyright Infringement
25% freelance. "The business journal of the beef cattle business of the Southwest." Welcomes new writers.
"We publish articles on technical topics -- beef cattle health management, natural resources management -- written in a conversational, practical tone."
100% freelance. "Literary magazine."
"Accepting submissions of Fiction, Poetry and Creative Nonfiction."
PAYS $100 per published long-form prose piece, $40 for short prose (up to three stories, each under 750 words, can be included per submission), and $20 per published poem (up to 6 can be included per submission)." Submit online only per guidelines.
"A quarterly magazine about environmental threats and the people who are working to address them." Welcomes new writers. 75% freelance. Circ. 12K. Quarterly. Pays on publication.
Pays $0.25/word for print, $100 flat fee for online.
"This is a very practical monthly newsletter devoted entirely to land-use regulations, planning, and zoning. If you don't know the topic, you're probably wasting your time. If you do, we welcome your inquiries. Most authors are actually involved in the planning profession or something closely related and bring that expertise to their submissions." 100% freelance. Welcomes new writers.
"We cover contemporary and classical dance internationally." Welcomes new writers. Quarterly. Pays after publication. Period between acceptance and publication varies. Buys non-exclusive rights. Occasionally accepts reprints. Responds promptly. Sample articles online, or try your local newsstand or library. Back issues available for purchase. Subscription $44 US; $24 (CAD) Canada; $54 other. Guidelines not available. "The best guidelines are to read previous issues."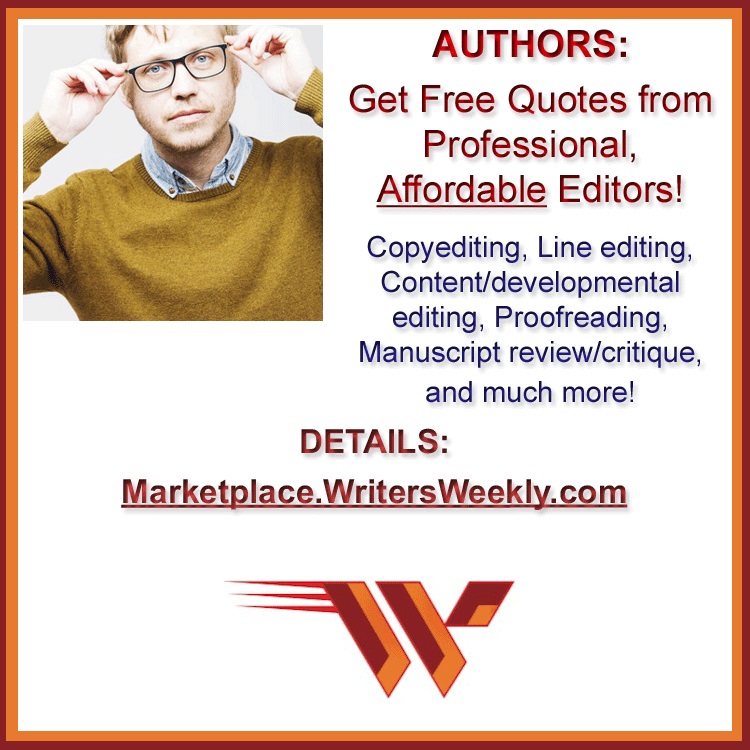 Freelance Writing, Blogging, Editing, and Photography Jobs for 04/26/19
31 freelance jobs!
Freelance Managing Editor
Great American Media Services

Freelance Head Of Content – Pays $120K/year
The Oracles

Freelance Writer
Conferences for Women

Freelance Women's Soccer Blog Writer
Vox Media, Inc.

Freelance Travel Photographers – Pays $30/location
TripSavvy.com

Freelance Academic Editor
Research Square

Freelance Commerce Writer
Bustle Digital Group

Freelance Associate Product Research Editor
Bustle Digital Group

Freelance Sports Betting & Casino Content Writer
Growth Box Ventures

Freelance Content Creator
Shiny Prints

Freelance Business Writer
Tampa Magazines

Freelance Content Writer
Zestful

Freelance Lifestyle Writer
FTI Fashion Trends International

Freelance Writer and Editor – Pays $40-$60/hour
BNC Resume Advanced

Freelance Writer and Editor – Pays $40-$60/hour
Advanced Resume Co.

Freelance Writers – Pays $150-$200/article
WeCampaign

Freelance Content Writer
USB Memory Direct

Freelance Scriptwriter/Screenplay Writer – Pays $25/hour
Engagge

Freelance Bible Devotional Writer – Pays $75/month
Guidelines International Ministries

Freelance Technical Writer – Pays $15-$30/hour
CareerLaunch, LLC

Freelance Medical Proofreader/Editor – Pays $30-$40/hour
Coda

Freelance Senior Writer and Editor – Pays $40-$60/hour
Resume Now, LLC

Freelance Technical Writer – includes benefits
RxMx Inc.

Freelance Technical Writer
Triad Design Service Inc.

Freelance Senior Technical Writer
JDA TSG

Freelance Technical Writer
Steyer

Freelance Medical/Legal Proofreader – Pays $13/hour
Woodlake Medical Management

Freelance English Subtitle Editor
Keywords Studios Plc

Freelance FRE to ENG Translator
Keywords Studios Plc

Freelance ENG to LATAM Translator
Keywords Studios Plc

Freelance Japanese into English Translators
Keywords Studios Plc


Readers' Letters and Comments!
"A radio talk show host saw my book and wants to interview me. Should I be leery?"
"World's Worst Query Letters and Book Proposals!"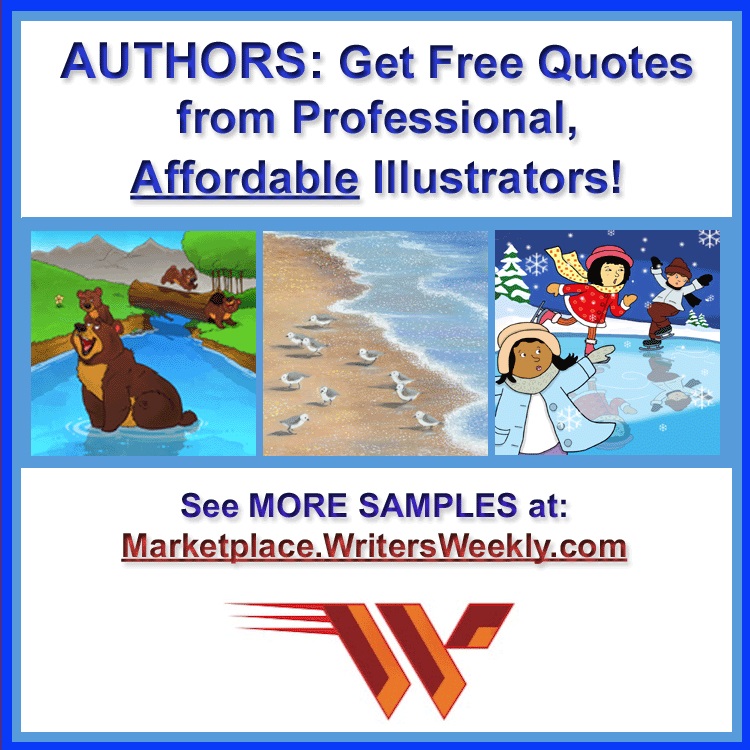 Freelance Success Story
Surprising my fans and followers with unannounced book releases keeps them riveted - and improves my sales. Read more to find out how.