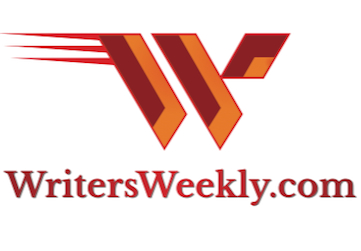 April 01, 2022
ONLY 1 WEEK UNTIL START-TIME!!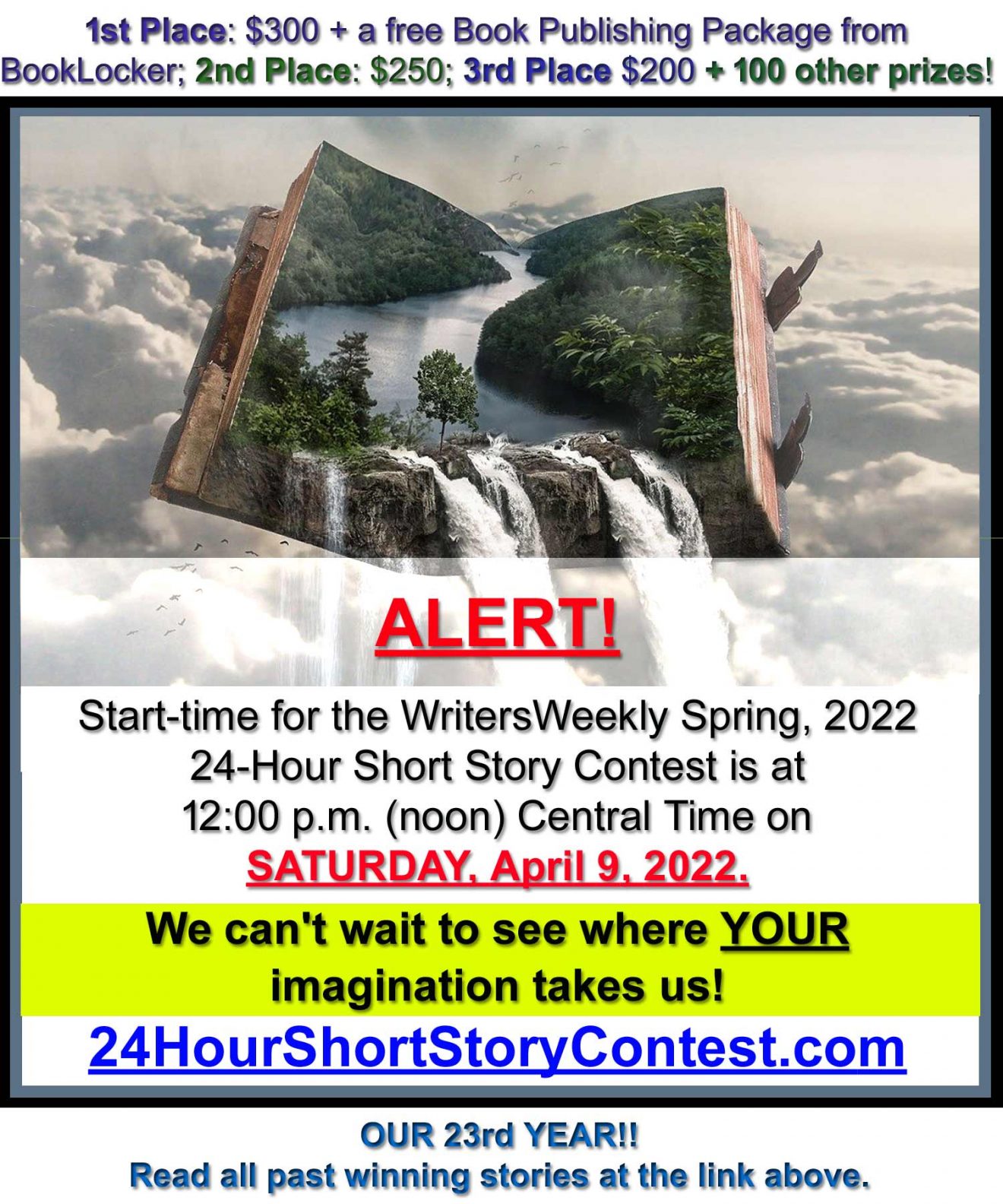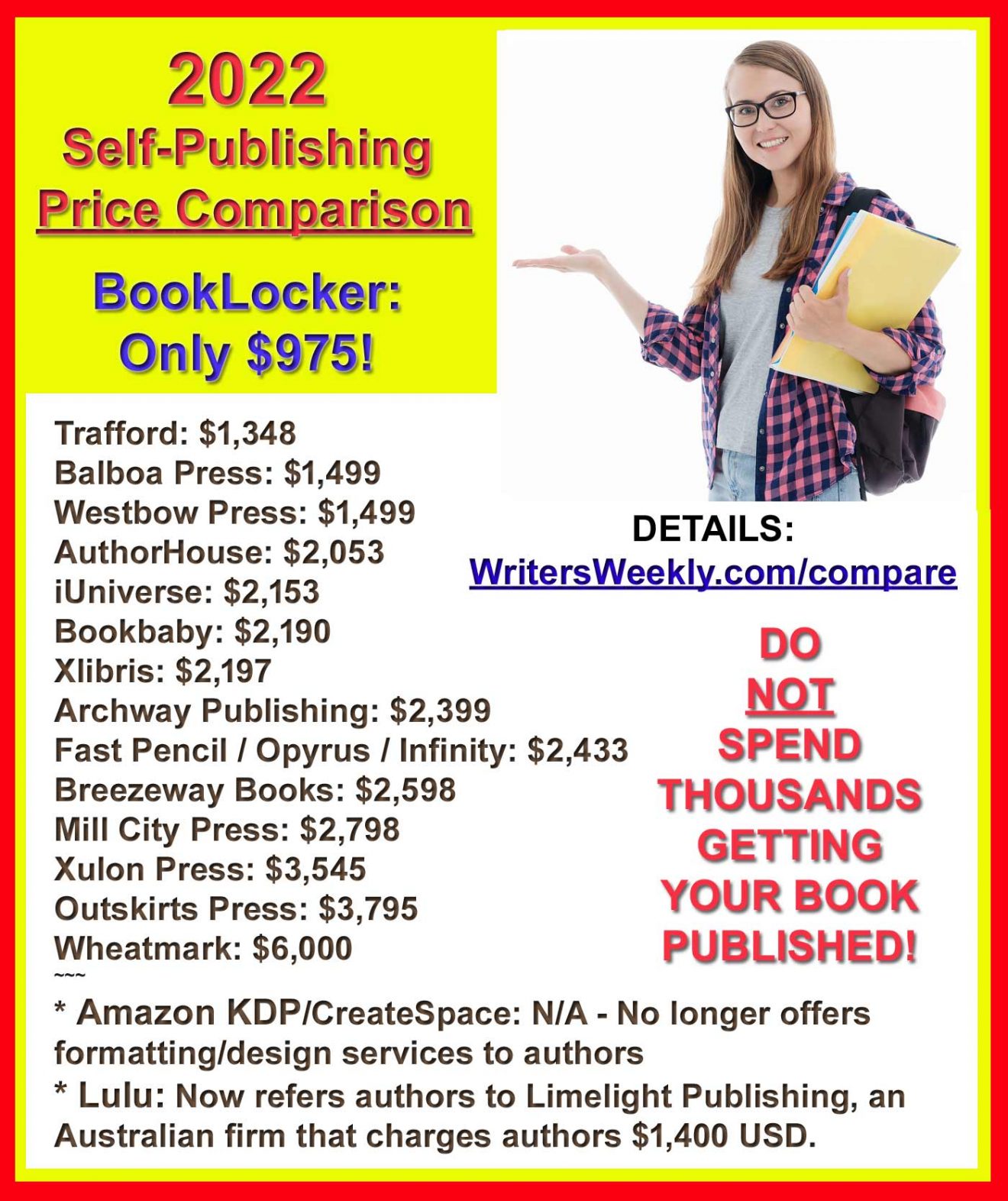 Contents
Paying Markets for Writers 04/01/2022

From the Publisher's Desk
This week's humdinger was from a new author who has not yet signed up at BookLocker. In fact, she hasn't even submitted a manuscript for consideration. She actually asked me to....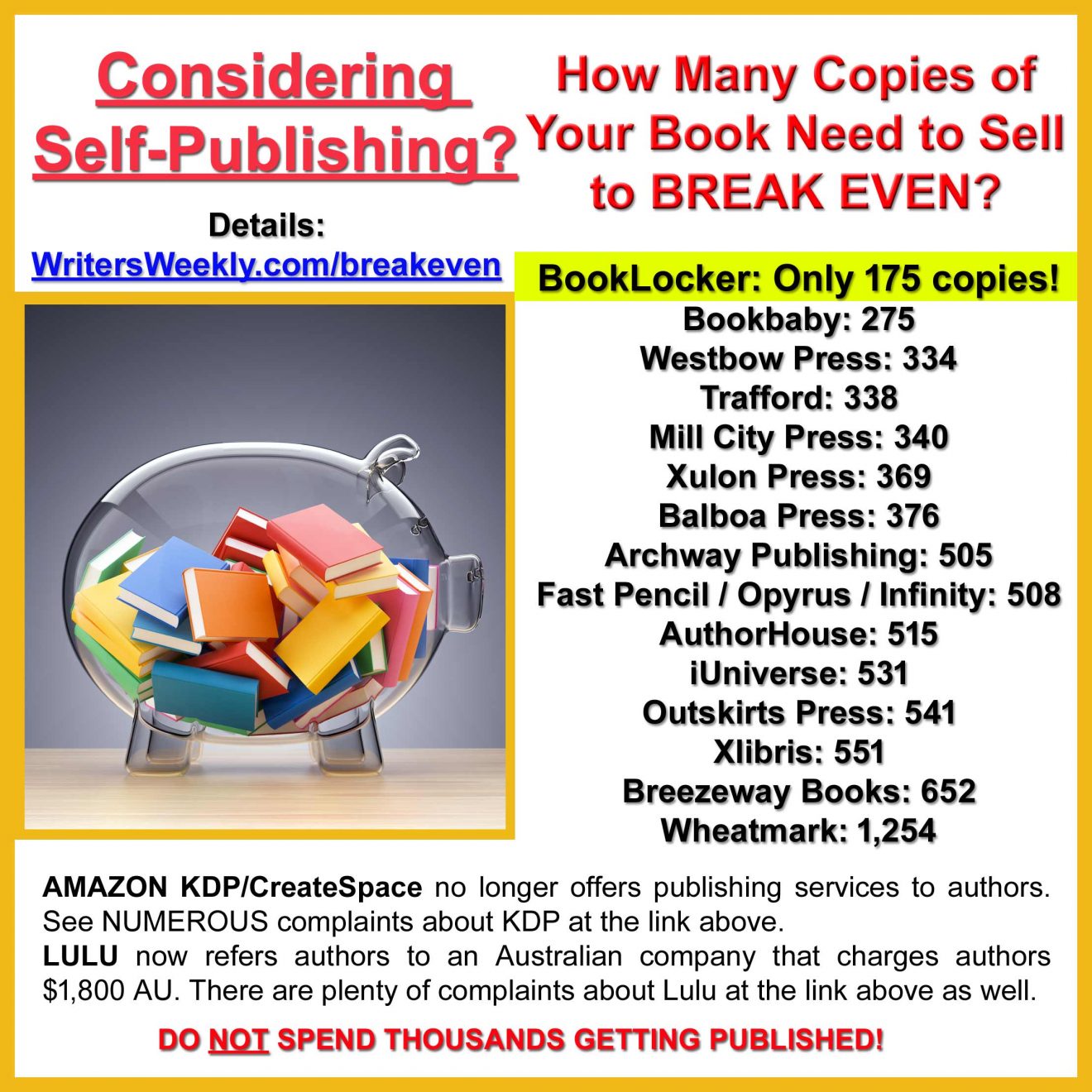 News From the Home Office
If you think most people support cancel culture, you are wrong...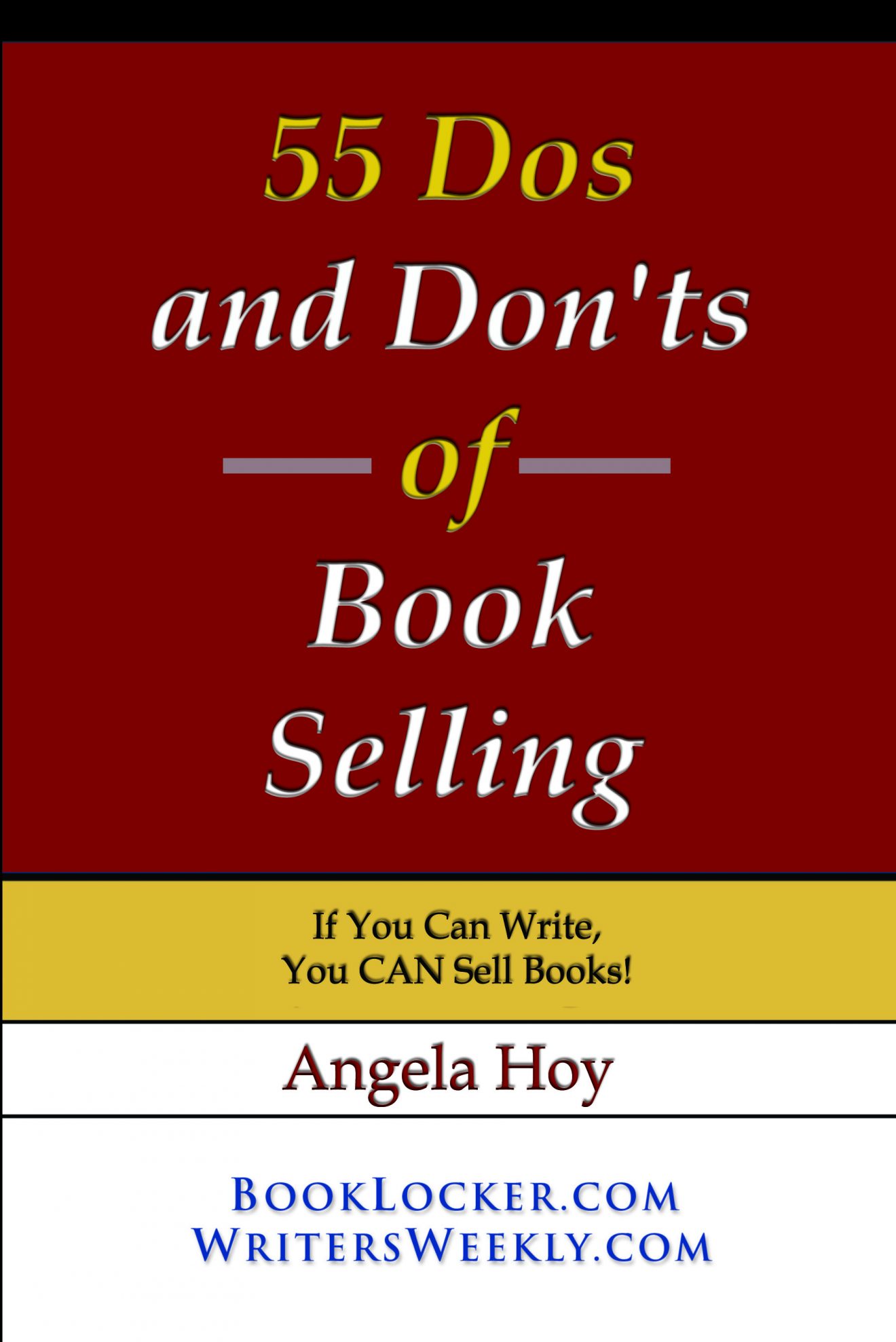 Feature Article
Typing 'paid guest blogging' into Google can sometimes be the most intelligent thing a freelance writer can do....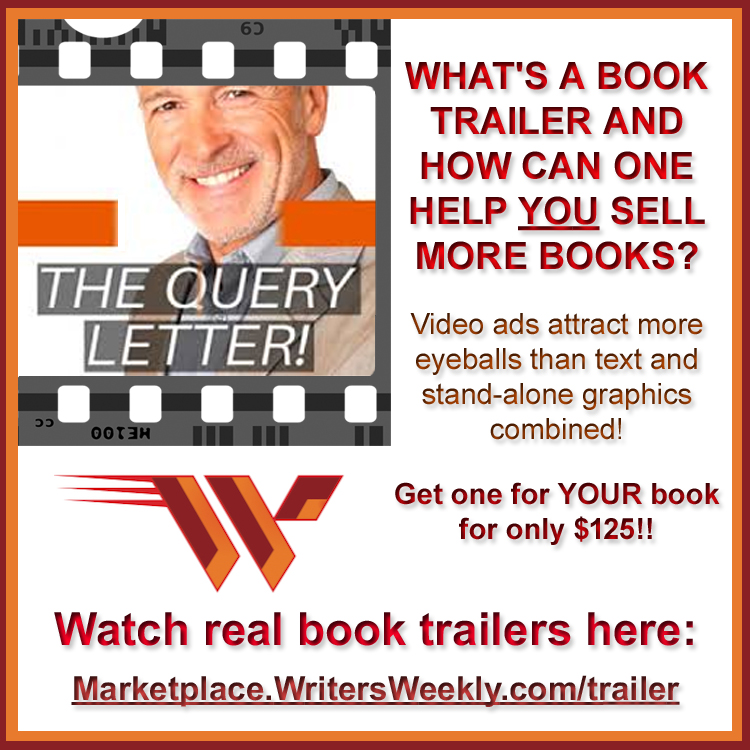 In The News!
MORE: A 15-page, $1.25M book!; CA governor mocks parents about s*xually explicit books in school libraries; School board member sues critics for libel; Doctor faces plagiarism accusations; Scammer caught in medical journal fraud scheme; Amazon gets booted by Seattle Pride; Mainstream media is spinning political opinions, not news; Russia abducting and threatening journalists; Supreme Court agrees to hear copyright case of photo turned into Warhol paintings; Media blames Trump and white supremacy for Will Smith Oscar slap; Putin too busy criticizing J.K. Rowling to stop slaughtering children; and 125-year-old letter from orphaned choir boy found in church pew.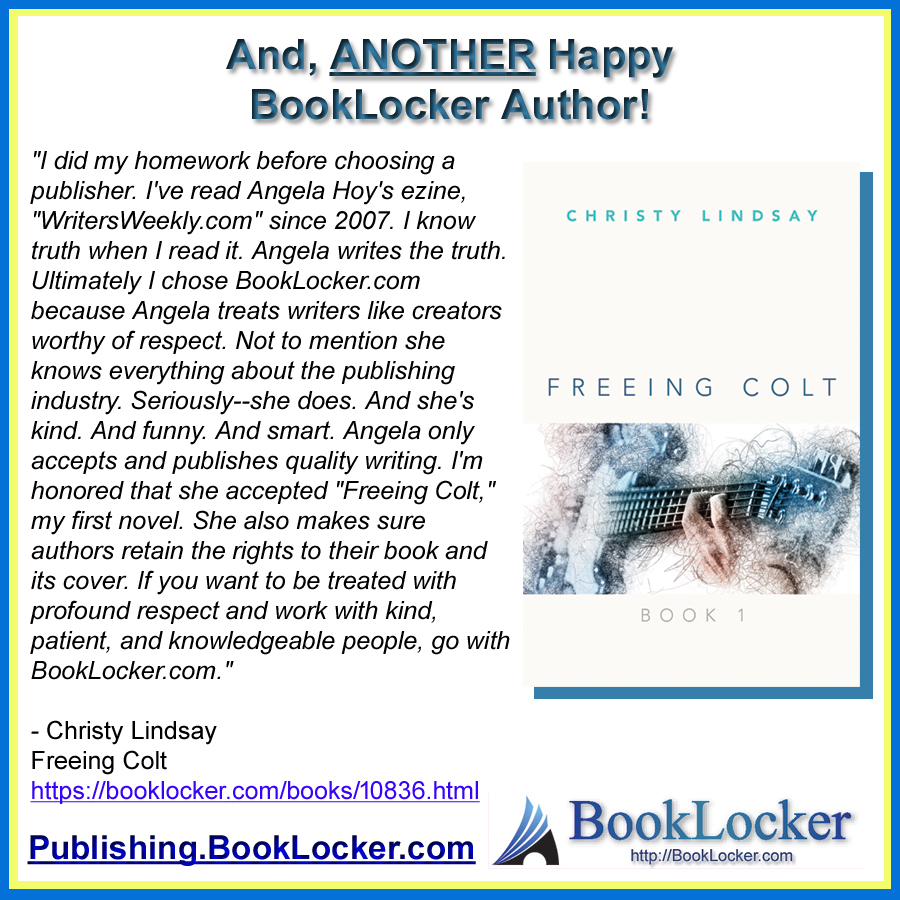 Ask The Expert!
"Shouldn't anybody who's willing to pay your fees be permitted to publish their book on your platform? It doesn't seem fair because you charge so much less than others..."
Paying Markets for Writers
"We review, recommend, and facilitate discussion around books for Christian women. We focus on titles that will help women overcome fear, depression, & anxiety; and strengthen their relationship with God through self-reflection and healing. We aim to be a book club for Christian women, but we welcome all faithful readers. We also publish articles to help Christian writers publish their books and start faith-based businesses." Pays upon publication. Publishes ms within 72 hours of acceptance. Buys all rights. Accepts reprints. Responds within 24 hours. Guidelines available upon acceptance.


"PureLinq is a technology-backed link building startup that drives contextual links at scale." Daily the first half of the year. Pays on acceptance/final review. No reprints. Responds within a week. Guidelines available by email.


Pays editors $8–$12/piece, and $22.50–$37.50/piece for writers
10-20% freelance. "We are the business and practice management magazine to the podiatric profession." Welcomes new writers. Publishes 9 issues/year. Pays on publication. Publishes ms 2-4 months after acceptance. Buys First N.A. serial rights. Accepts reprints. Responds within 72 hours.


"Published annually in July since 1985, Provincetown Arts focuses broadly on artists, performers, and writers who inhabit or visit the tip of Cape Cod, and seeks to stimulate creative activity and enhance public recognition of the nation's oldest continuous art colony. Drawing on a century-long tradition rich in art, theater, and writing, Provincetown Arts publishes essays, fiction, interviews, journals, performance pieces, poetry, profiles, reporting, reviews, and visual features, with a view toward demonstrating that a community of artists, functioning outside the urban centers, is a utopian dream with an ongoing vitality." 90% freelance. Welcomes new writers.


NEED WRITERS, BLOGGERS, EDITORS, AUTHORS, OR OTHER CREATIVE FOLKS?? We'll post your ad on WritersWeekly FOR FREE. Please complete THIS FORM.
30 freelance writing jobs!
Freelance Contributing Writer
Daily American Republic


Freelance Personal Finance Writer
The Epoch Times


Freelance SEO Content Writer
Diggity Marketing


Freelance Blog Topic Creator
The HOTH


Freelance Writers and Editors
PhiladelphiaWeekly


Freelance SaaS Content Writers
Codeless


Freelance Amateur Radio Writer – Pays $100/article
Iris Signals S.M.P.C


Freelance Hemp (CBD, THC, THC-O, HHC) Content Writer – Pays $0.08/word
Centerpoint


Freelance e-Commerce Blog Writers
Keyzar Jewelry


Freelance Painting (Color-related) SEO-Friendly Writer
PICKCOMFORT


Freelance Web and Blog Content Wrriter
RTS Labs


Freelance Copywriter
TELUS International


Freelance Copywriter
EF Gap Year


Freelance Technical Writer
Linktree


Freelance Writer
Ez Texting


Freelance Book Editor – Pays $28-$30/hour
Samiti Technology


Freelance Game Copywriter/Editor – Pays $15-$25/hour
NOVY UNLIMITED


Freelance Copywriter/Writer
UWU Media LLC


Freelance Copy Editor and Proofreader – Pays $18-$25/hour
Roadside Dental Marketing


Freelance Content Writer – Pays $12-$15/hour
Vyral Mktg


Freelance Illustrator
Avart Creative


Freelance Copy Editor – Pays $30K-$45K/year
CADLearning by 4D Technologies


Freelance Resource Writer
Collider


Freelance Copywriter
ChannelFireball


Freelance Amazon Copywriter and Merchandiser Lister – Pays $34K-$40K/year
MyAmazonGuy


Freelance News Writer
International Data Group, Inc.


Freelance Proofreader – Pays $13/hour
Focus Forward


Freelance Medical Proofreader
Epsilon


NEED WRITERS, BLOGGERS, EDITORS, AUTHORS, OR OTHER CREATIVE FOLKS?? We'll post your ad on WritersWeekly FOR FREE. Please complete

THIS FORM

.